A group of hunky men from all walks of life volunteered their time posing with their furry kitten friends to help their shelter in a fundraiser and bring up the awareness of shelter animals and adoption.
"The Kittendales project was conceived in early 2007 when the board of directors at Hull Seaside Animal Rescue was brainstorming about how to raise money for their cat shelter. Chris Crotty, one of the founding members of the shelter decided it would be a good idea to put together a calendar of hunky men and cats. The concept was proposed to photographer Joanne Berman, who offered to shoot the calendar at no cost. Susan Davis, a board member at the time, offered to coordinate and give freely of her time to make the calendar happen. Susan and Joanne made it their "pet" project, and in the Spring of 2007, their hunt for a few good men began! The response from the guys was overwhelming. Their willingness to donate their time, and desire to be a part of this venture, for the benefit of the kitties, was extraordinary!" (Kittendales.com)
Some of the Kittendales 2014 Calendar Photos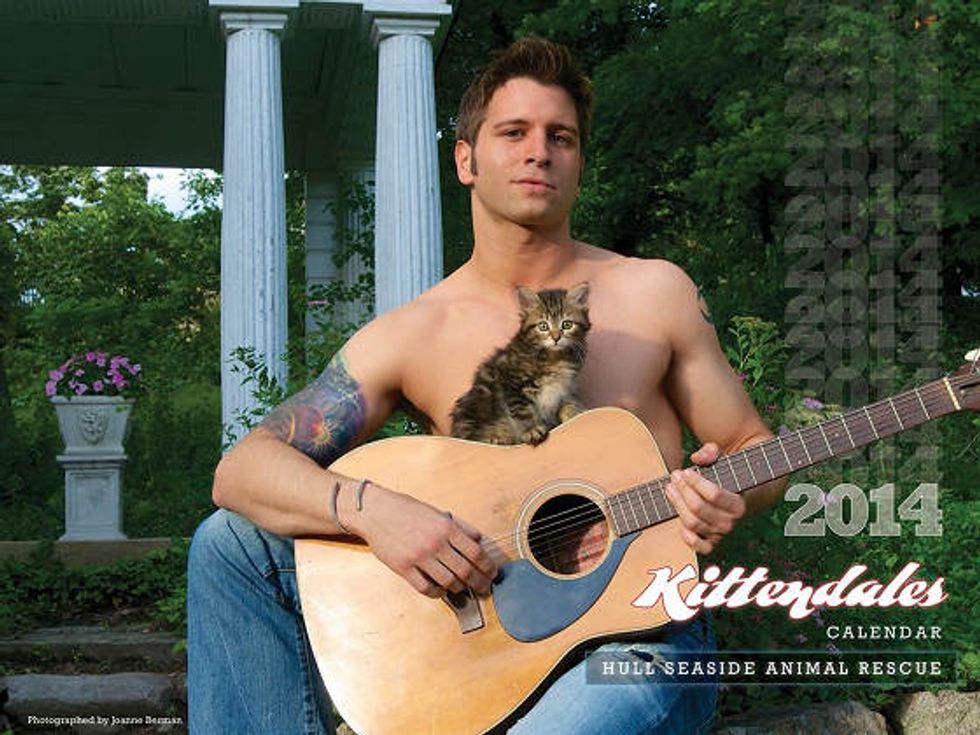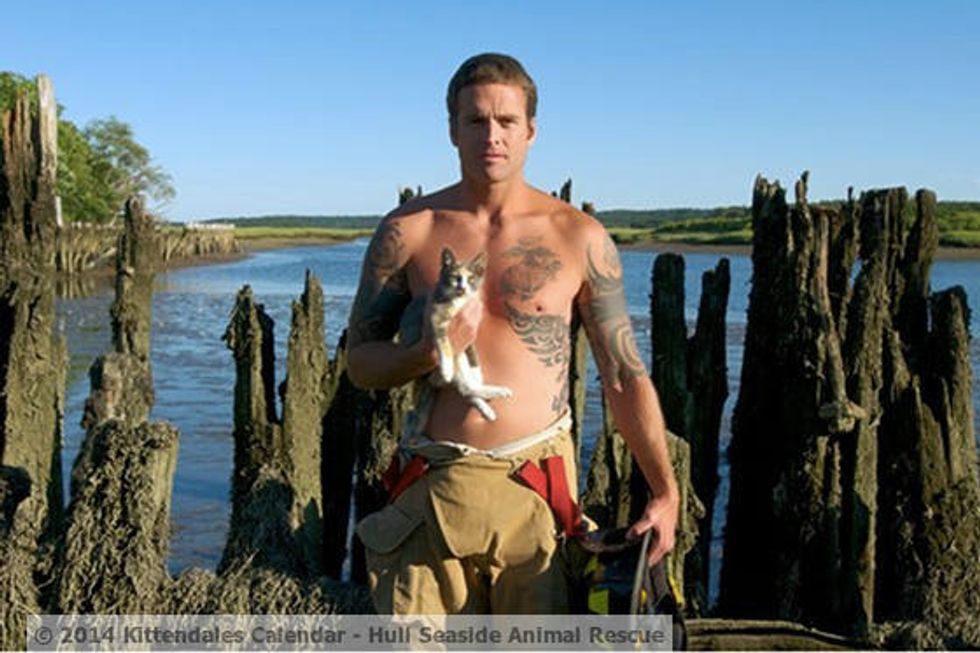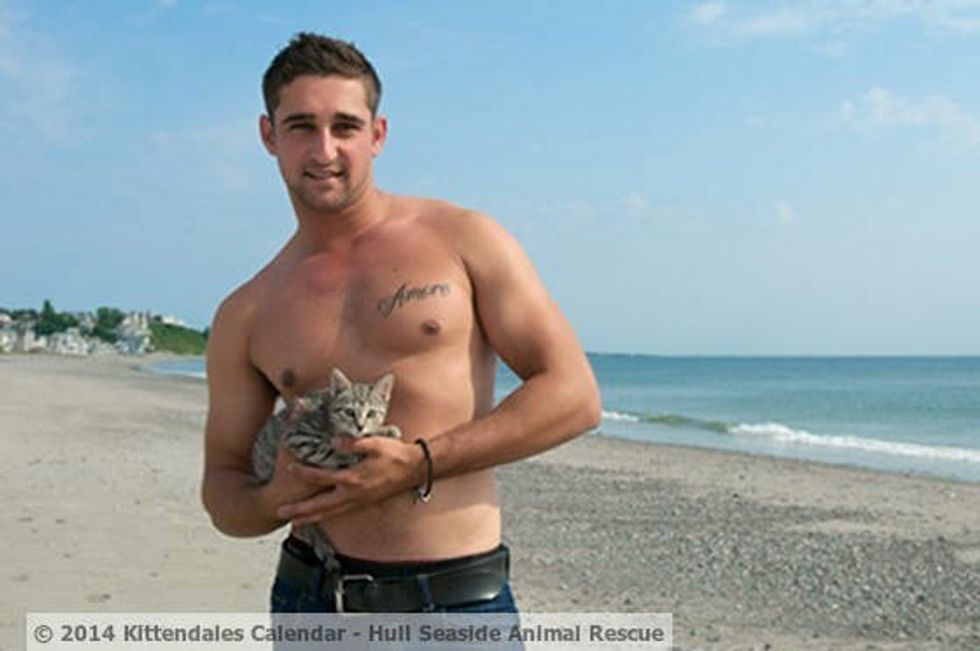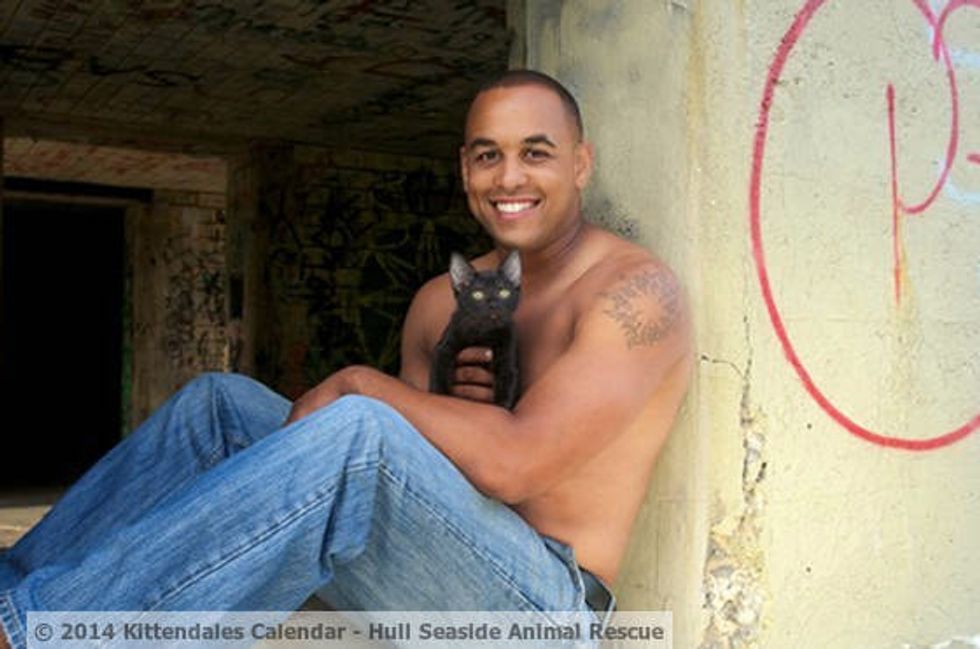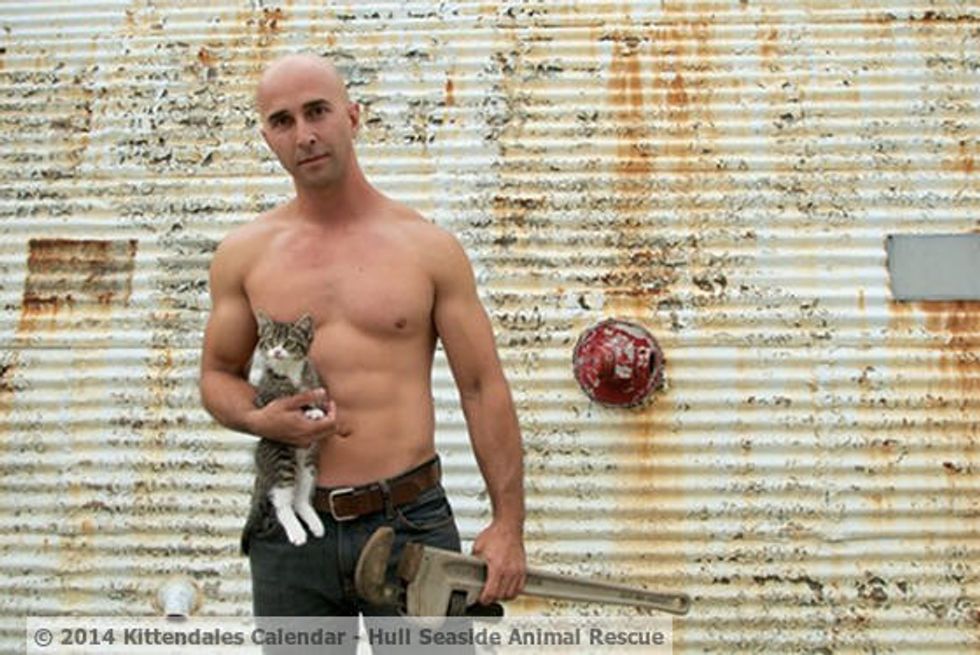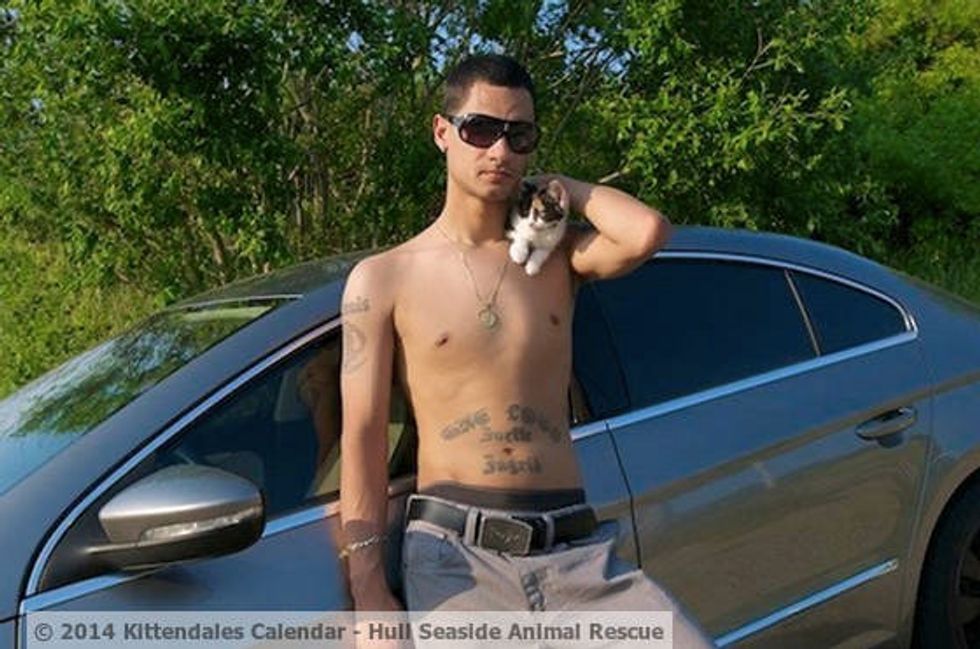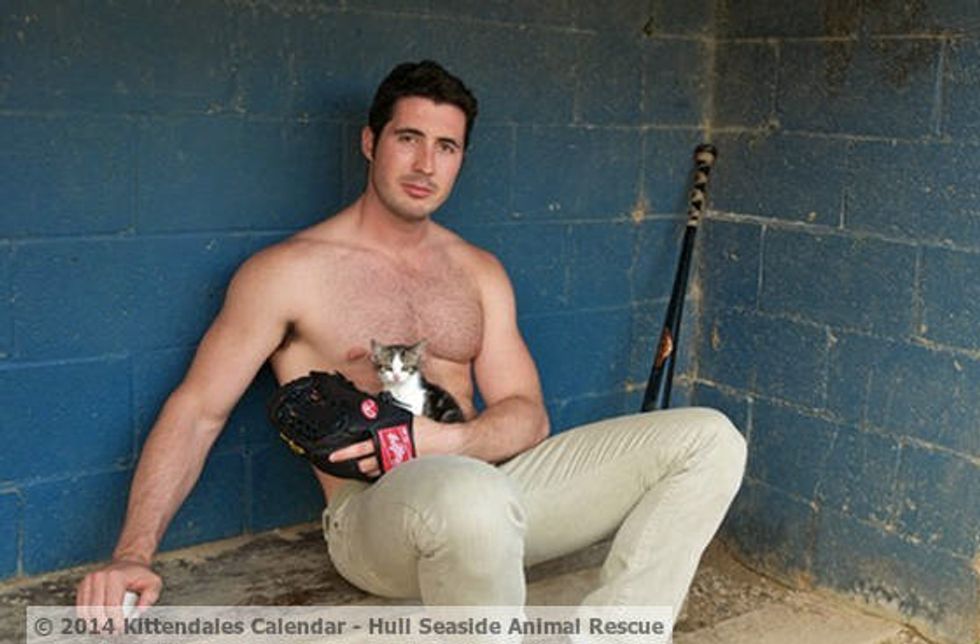 See gallery of calendar photos from 2008 - 2014.
Hull Seaside Animal Rescue, in Hull Massachusetts, is a non-profit, no-kill cat shelter that rescues, houses, and places cats in need. HSAR has found "forever homes" for hundreds of cats since the year 2000!
Photos by Joanne Berman of Hull Seaside Animal Rescue. Follow HSAR and Kittendales on Facebook.