Hobbes' foster parent wrote via reddit: The kitten was abandoned then taken to an animal shelter. I foster kittens that are too young to be adopted, and he's doing quite well! ...he will not be weened until he's at least 3 1/2 weeks. The kitten behind him is 5 weeks old, also another foster.
Meet Hobbes! Don't you just want to take him home?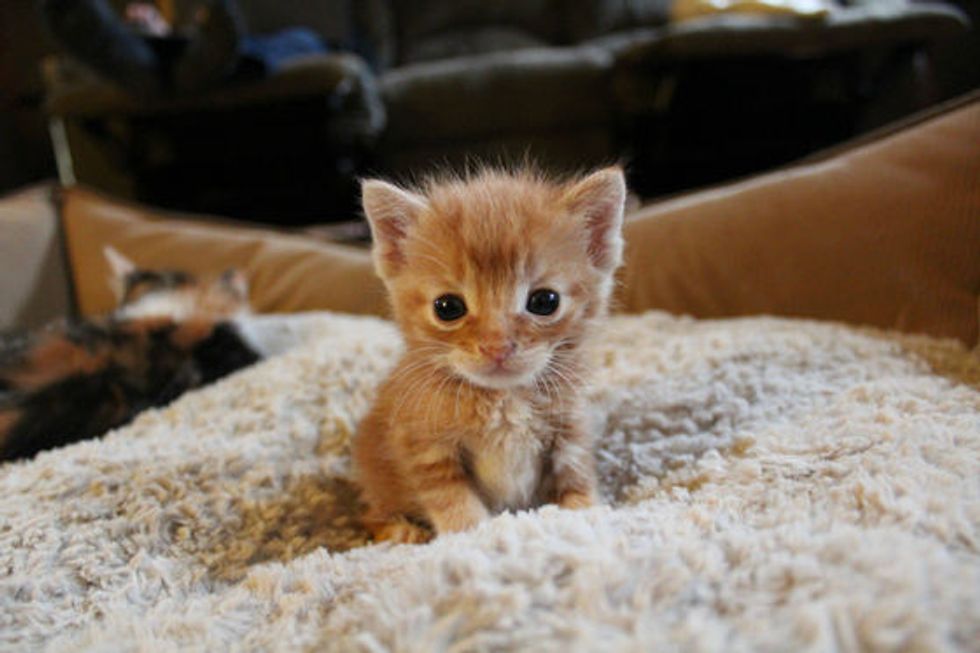 Photo by socoamarettolimee via reddit.