Meet Janus, the two toned Chimera calico kitten who will steal your heart.
Janus, 6 days old, eyes still closed.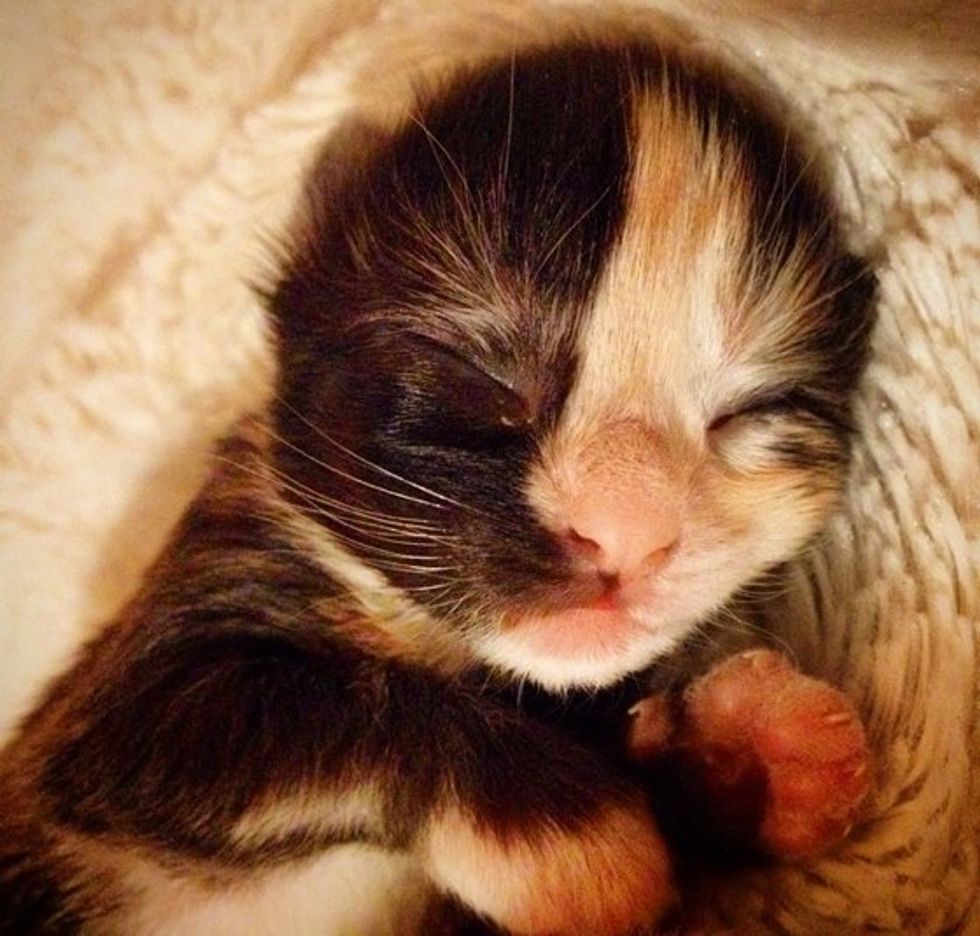 Oh that face! Who could possibly say no?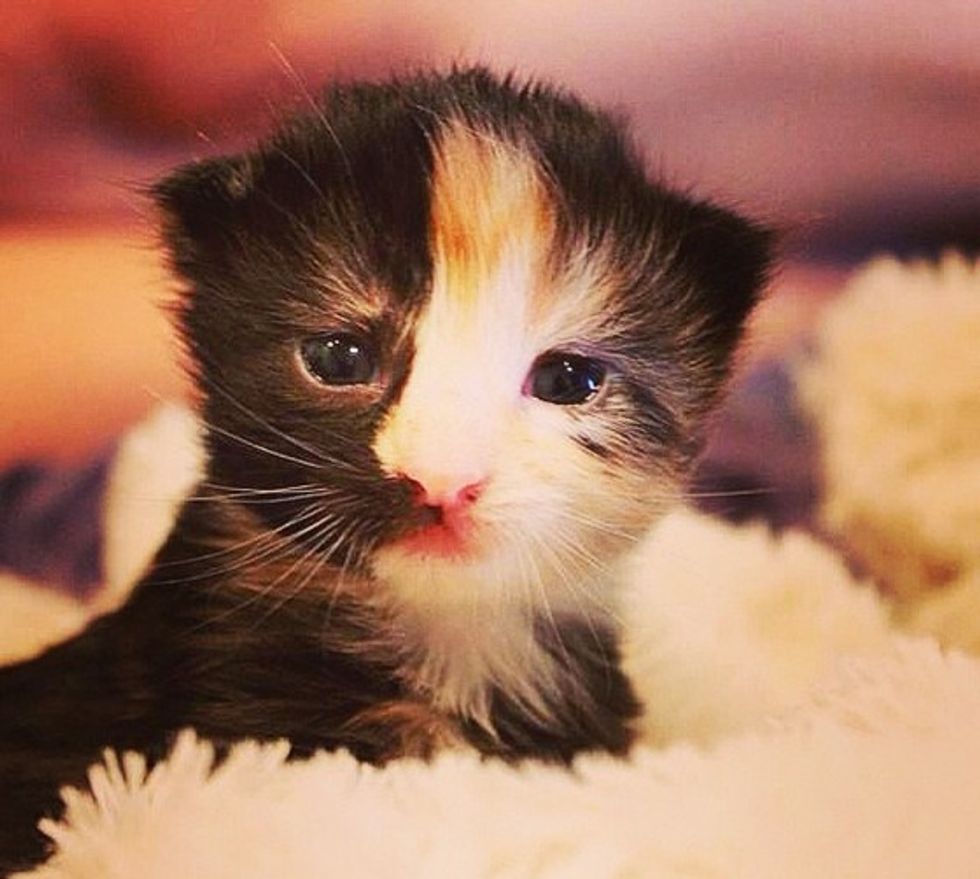 Janus meowing for attention.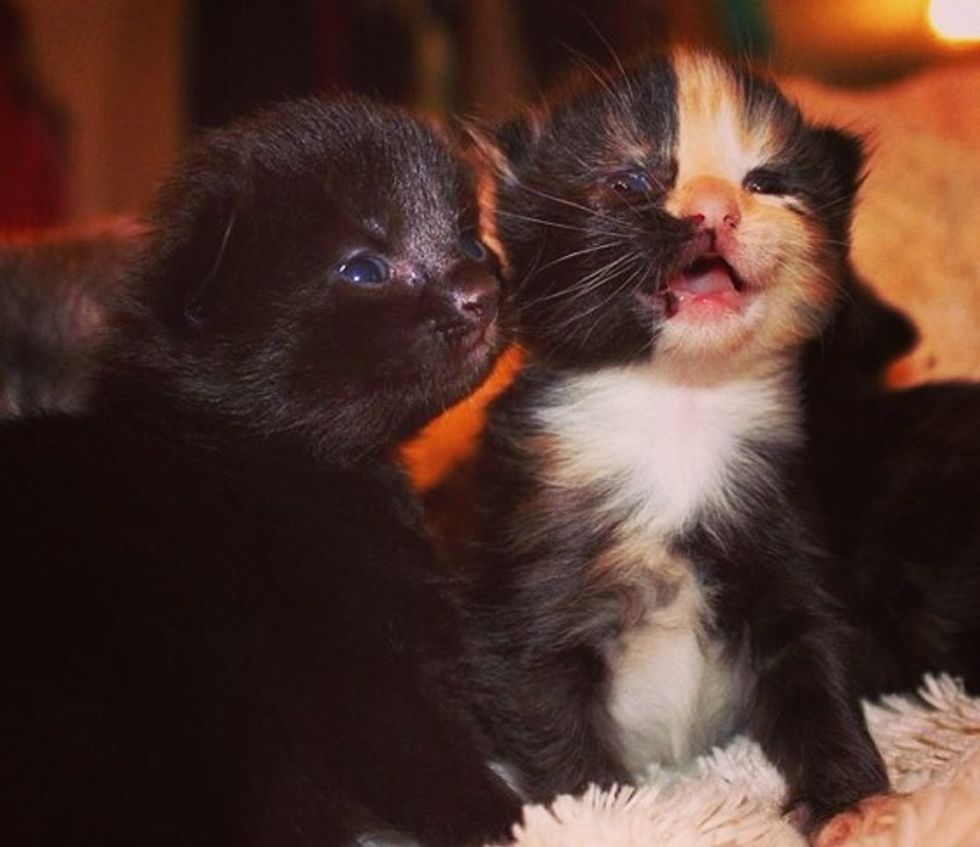 Little Janus lost in a pile of kitten feets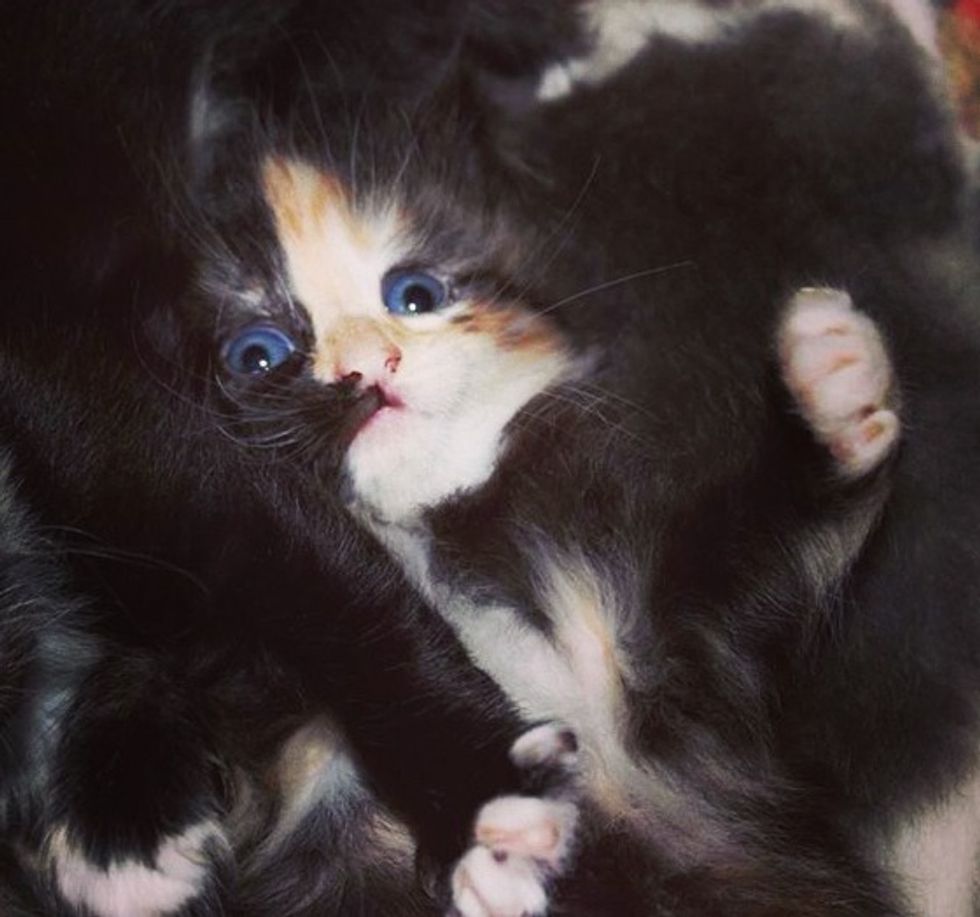 Where is Janus?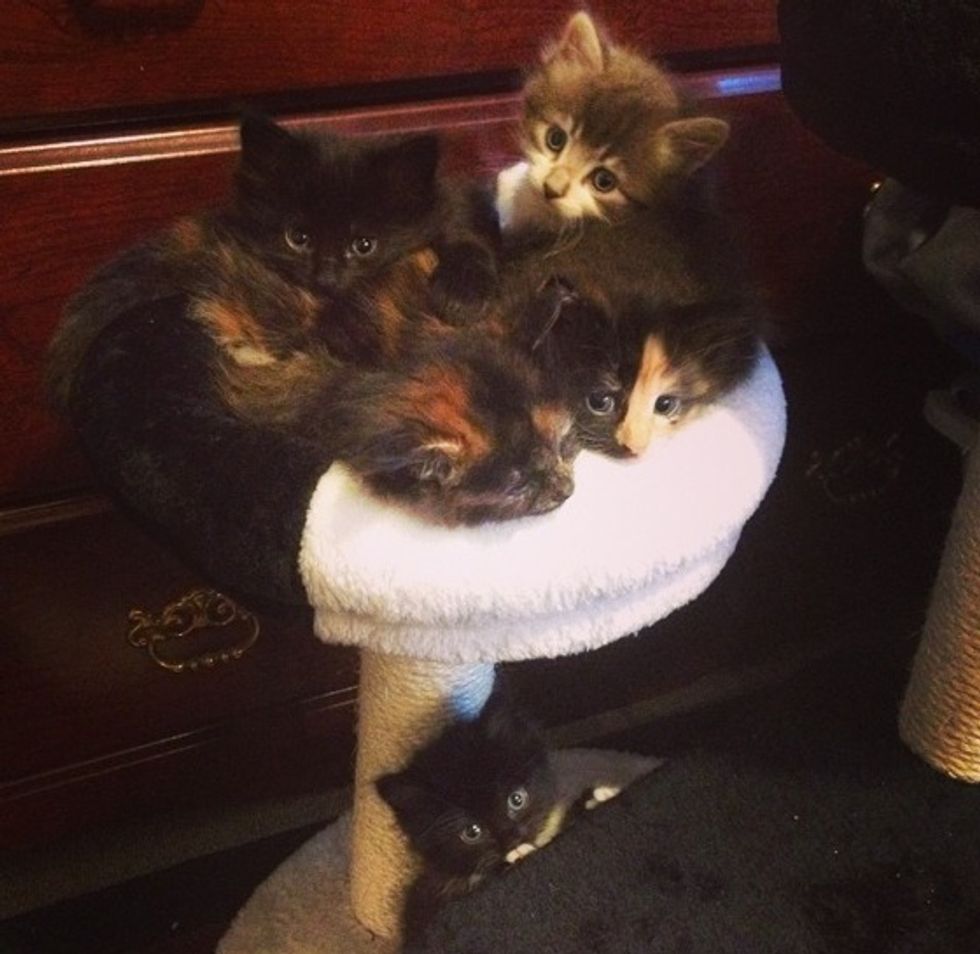 Where's Janus now?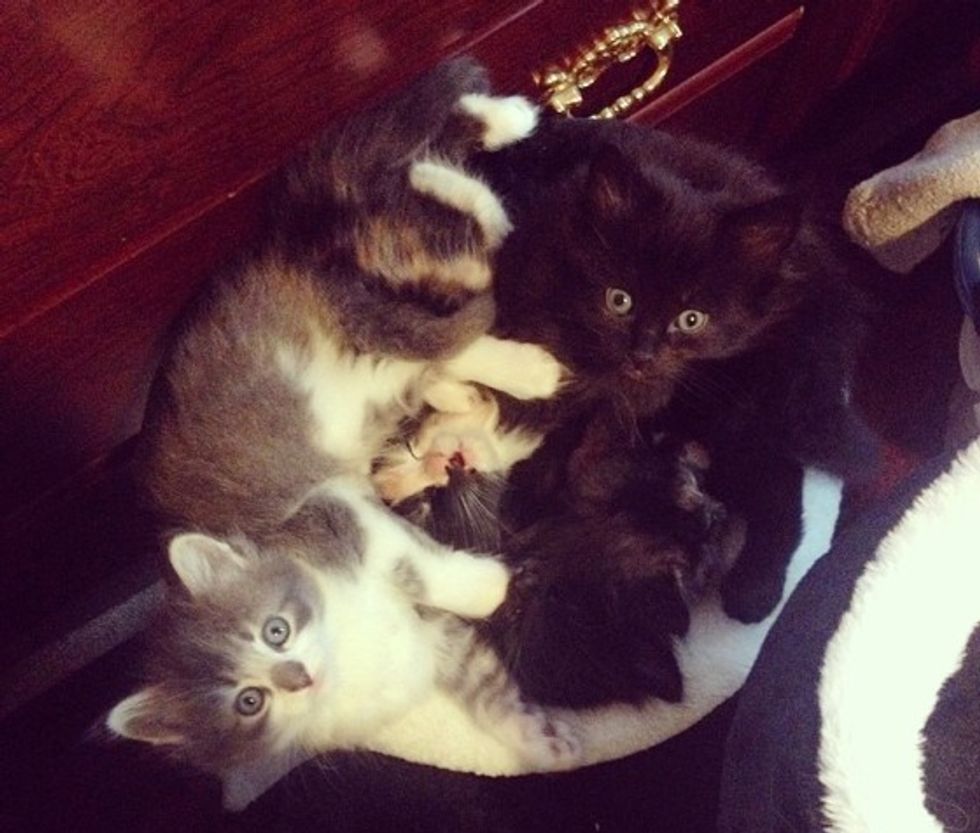 Ready for forever home.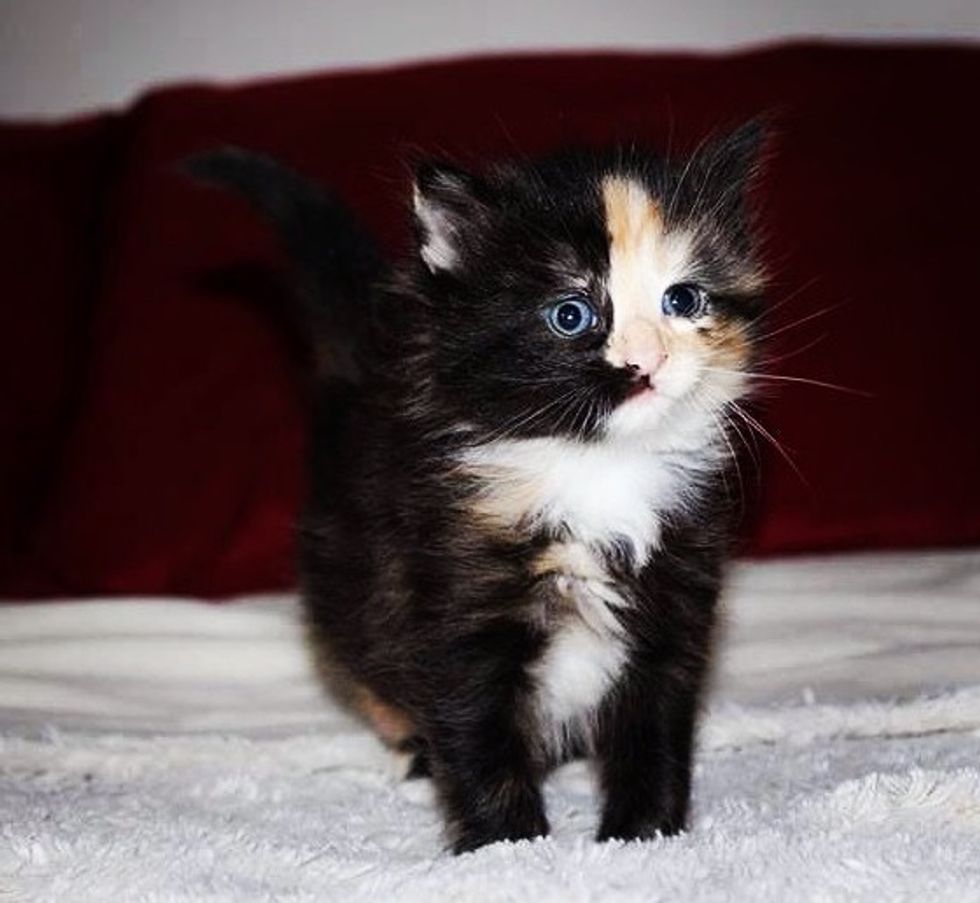 According to the foster parents, Janus and her furry family all have found their forever homes.
Photos by Heather T. and Joseph G. More photos of these kitties @babyzefsofresh.