We know Japan has a profound admiration of felines. Neko, cat in Japanese, are ubiquitous in the birth country of Hello Kitty and Tama the train station cat who singlehandedly saved a local railway business.
It's no surprise that people are drawn to cats that are highly revered in the Japanese culture.
That's when Satoshi Shima decided to partner with a cat when he started his political campaign for the upcoming election in Aichi Prefecture.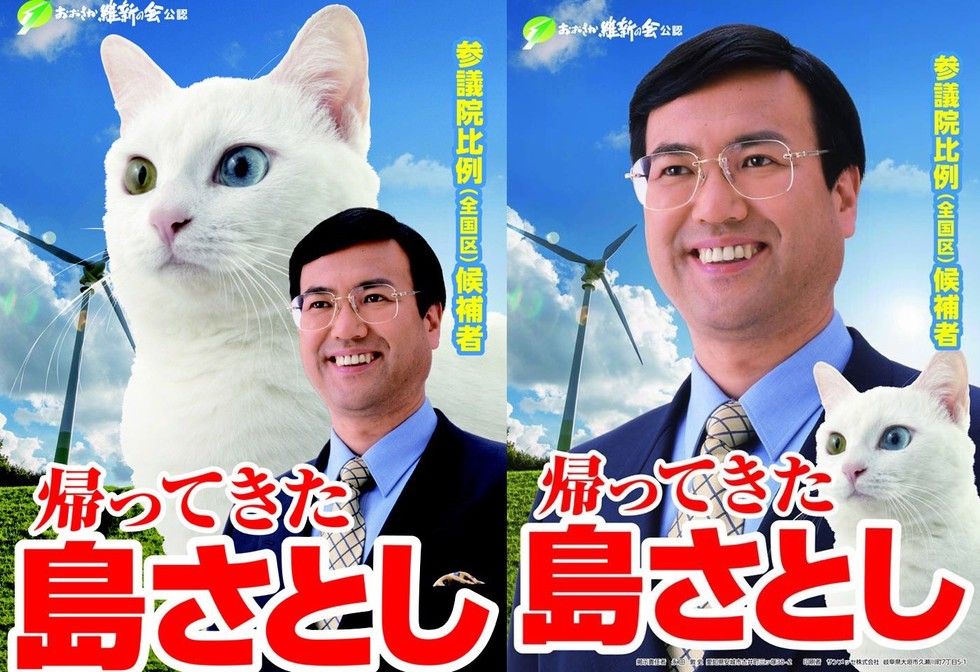 Photo: Satoshi Shima
Normally, Japanese candidates fashion their political posters following a set standard during elections - featuring a big headshot, their name and possibly a slogan. It's typically very unexciting, and people usually just pass them by.
But Shima's campaign partner has gotten the candidate quite some attention from his posters. According to Shima, not all posters contain the cat, so seeing the feline will surely be a pleasant surprise.
According to the candidate via Kotaku, "if you find one of my white cat posters, you'll be happy."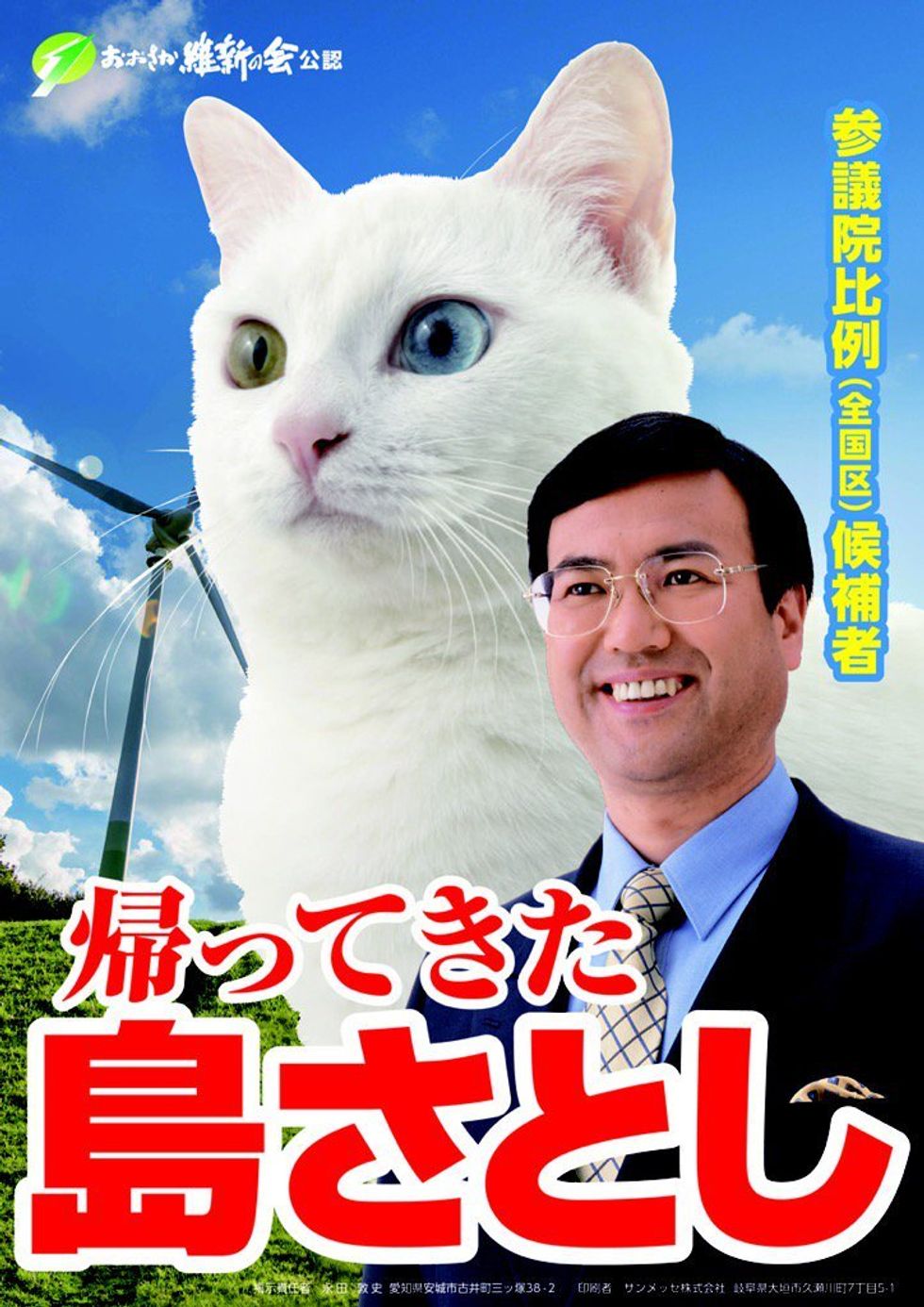 Photo: Satoshi Shima
The poster with the giant white cat is even more rare, so finding one of those will make your day a truly blissful one.

During his campaign trail, Shima is not seen with the actual white cat, but his van is plastered with a giant cat picture next to his campaign photo.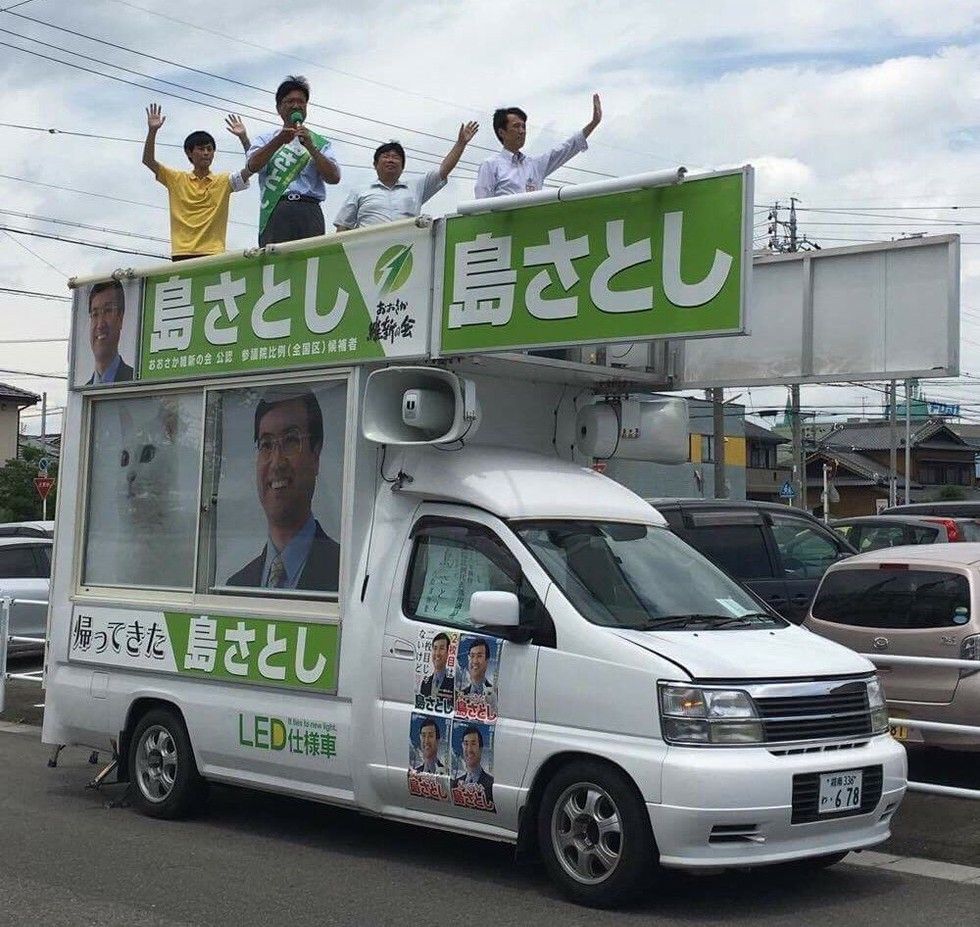 Photo: Satoshi Shima
Shima and his feline partner portrayed in a drawing with a message that says, "Certain Victory!"

明日、参院選スタート。支持者方から私と白い猫の「必勝似顔絵」。頑張ります! https://t.co/t6oLi333EO

— 島さとし(嶋聡) (@島さとし(嶋聡)) 1466518698.0
Share this story with your friends!
(h/t: Kotaku)

Related story: Cat Takes Regular Rides on Tokyo Subway Train All By Himself