A cool cat has been taking the train in Tokyo regularly. He keeps the human passengers company and brings them plenty of smiles.
In Tokyo, the city's Seibu Ikebukuro Line has attracted some commuters, animal lovers, to get on just so they can get a chance to meet a very special feline passenger.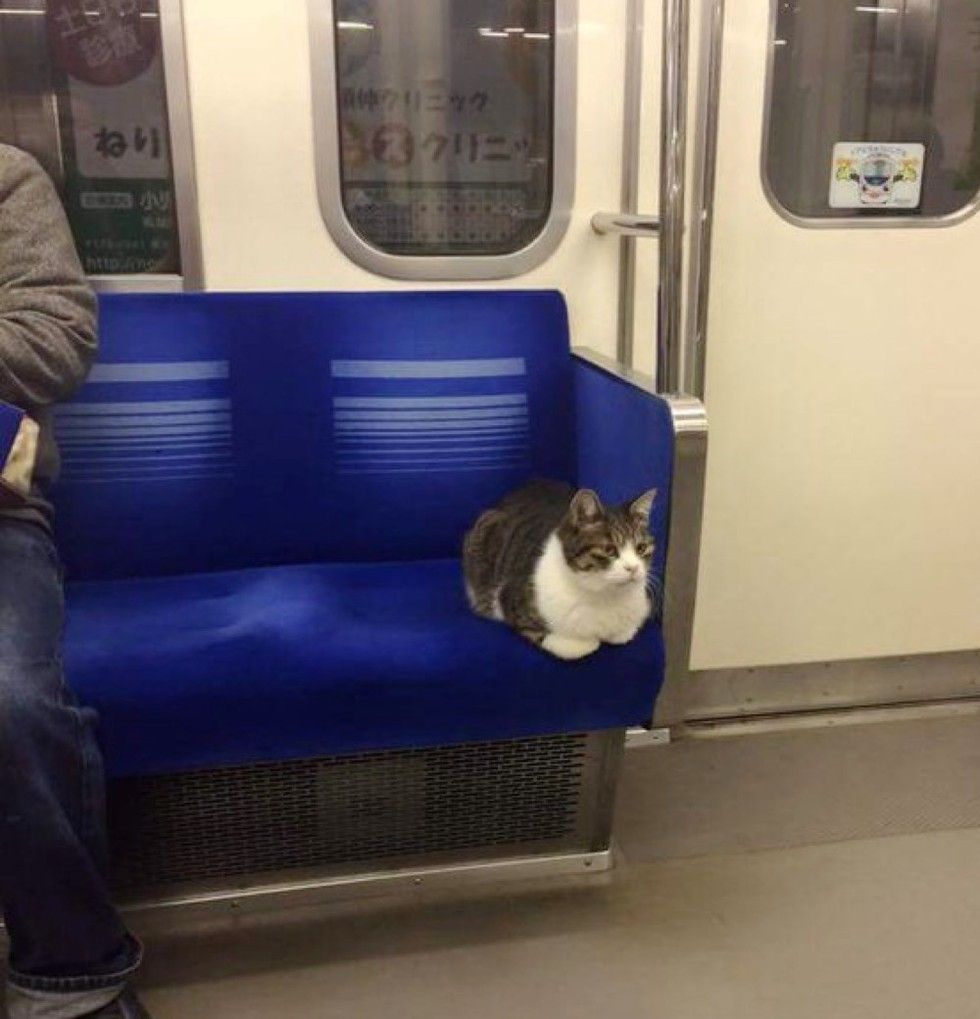 twitter: @manpukuoya
The stations that go from Ikebukuro to Seibu Chichibu are not as "chic or cool" as other neighborhoods such as Shibuya, Roppongi, etc. However, one little guy has made this train line very unique and he doesn't even realize the fame he's brought onto this otherwise ordinary train line. ( RocketNews24)
"Looks like this cat is on his way home after a day of hanging out in Ikebukuro."
Some repeat passengers believe they have been sharing the train with the kitty since 2013 according to RocketNews24.
Sometimes, he's got another fur buddy to ride with.
According to some of the commuters, the cat travels on his own and is not accompanied by a human. He decides when to get on and where to get off.
Some say the cat has learned excellent train etiquette where he keeps himself neatly in a compact manner so to make room for other passengers to sit.
When the train isn't packed, he does spread out a bit for a nice cat nap.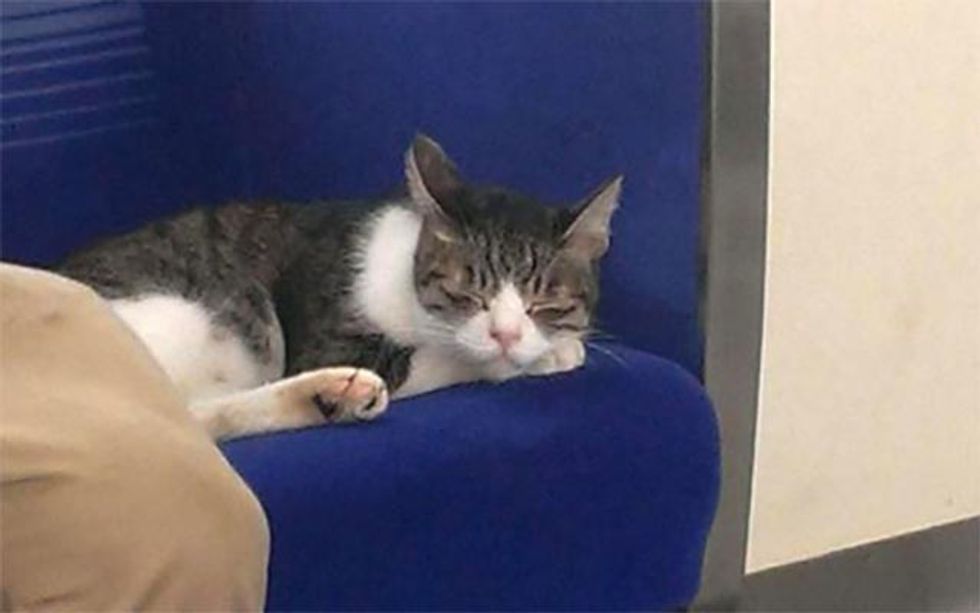 @manpukuoya
Generally people travel with their pets in carriers in Japan according to RocketNews24.
However, the Seibu Ikebukuro Line is making it an exception for this frequent feline commuter.

Share the cute!
Related story: Ginger Cat Saunters Into Subway Train to Take a Nap