A 5-week-old kitten was found wandering alone in Montreal, Canada. Her mother cat left her behind after moving her other kittens and never returned.
A young lady saw the lonely kitten and couldn't leave her there as as she was hungry and needed medical attention.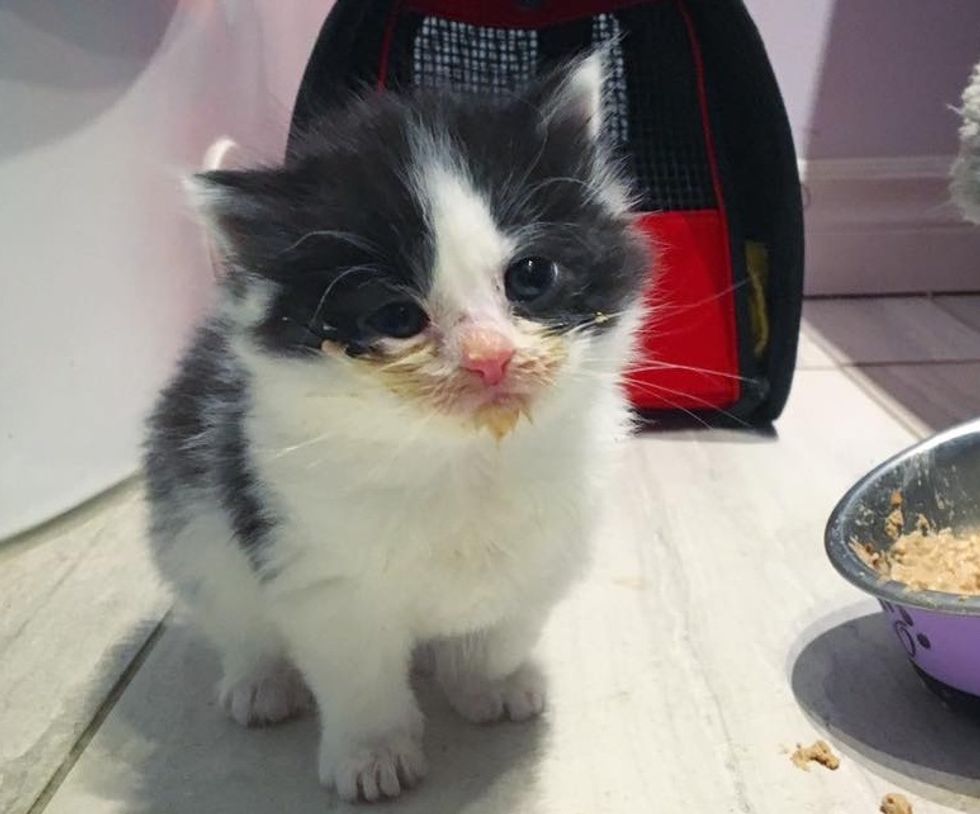 Chatons Orphelins Montréal
The young lady had been caring for the street cat mom and her litter until one day, the mama disappeared along with her kittens except the tiny black and white baby. She waited for the mother to come back but to no avail.

She reached out to Chatons Orphelins Montréal, a local rescue, for help. "The kitten was dirty, her eyes were infected, and she had worms and parasites in her belly," Celine Crom of the rescue shared with Love Meow.
They treated her immediately and Celine offered to foster her so she could continue her recovery in the comfort of a loving home.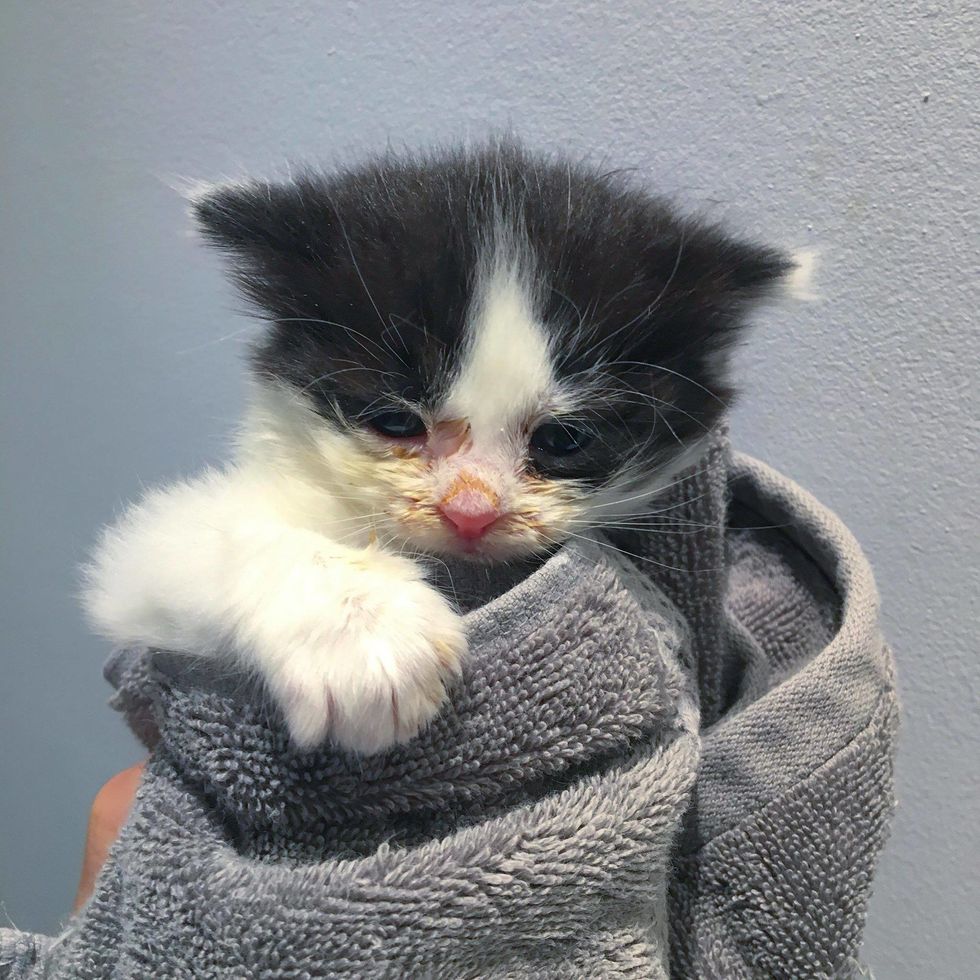 Chatons Orphelins Montréal
They named her Bettina.

The kitten had a big appetite. When she was given a bowl of food, she immediately dove in and went to town. For the first time in a while, the kitten felt full.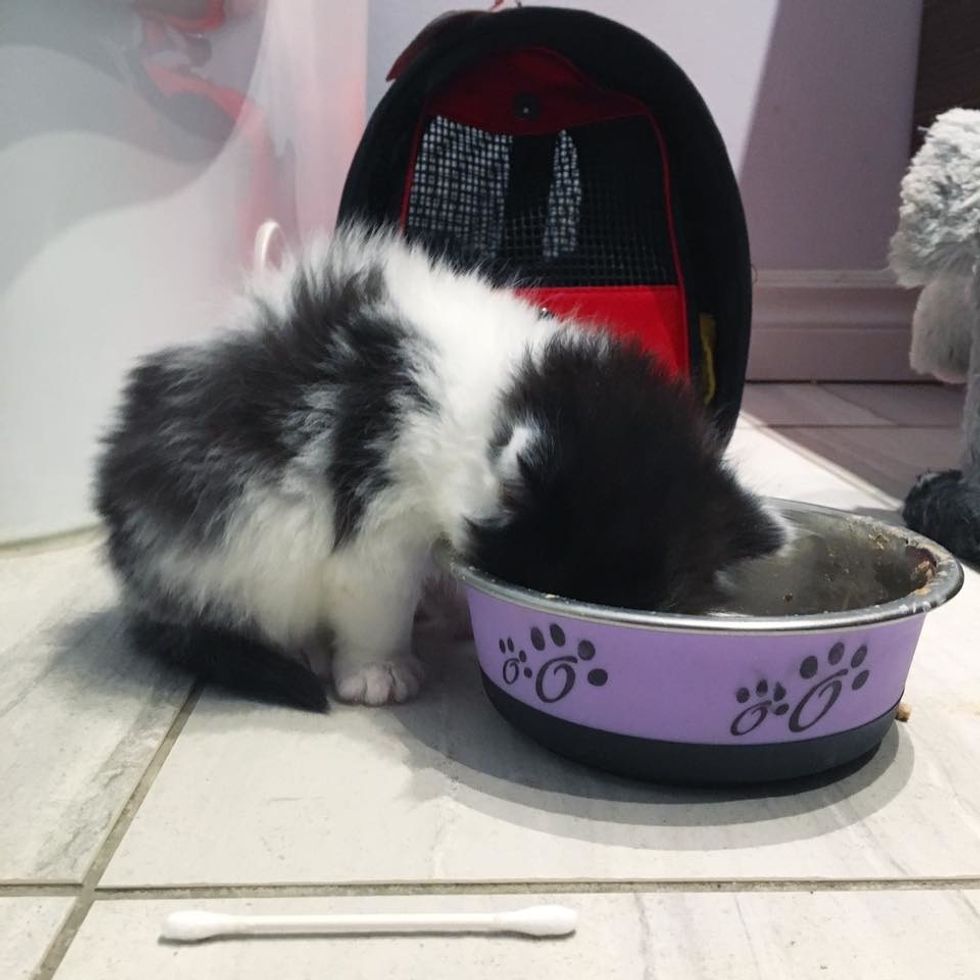 Chatons Orphelins Montréal
"She loves to eat and will plunge her head into the bowl of patté without hesitation," the rescue said.
Bettina was very satisfied wearing her little food mustache.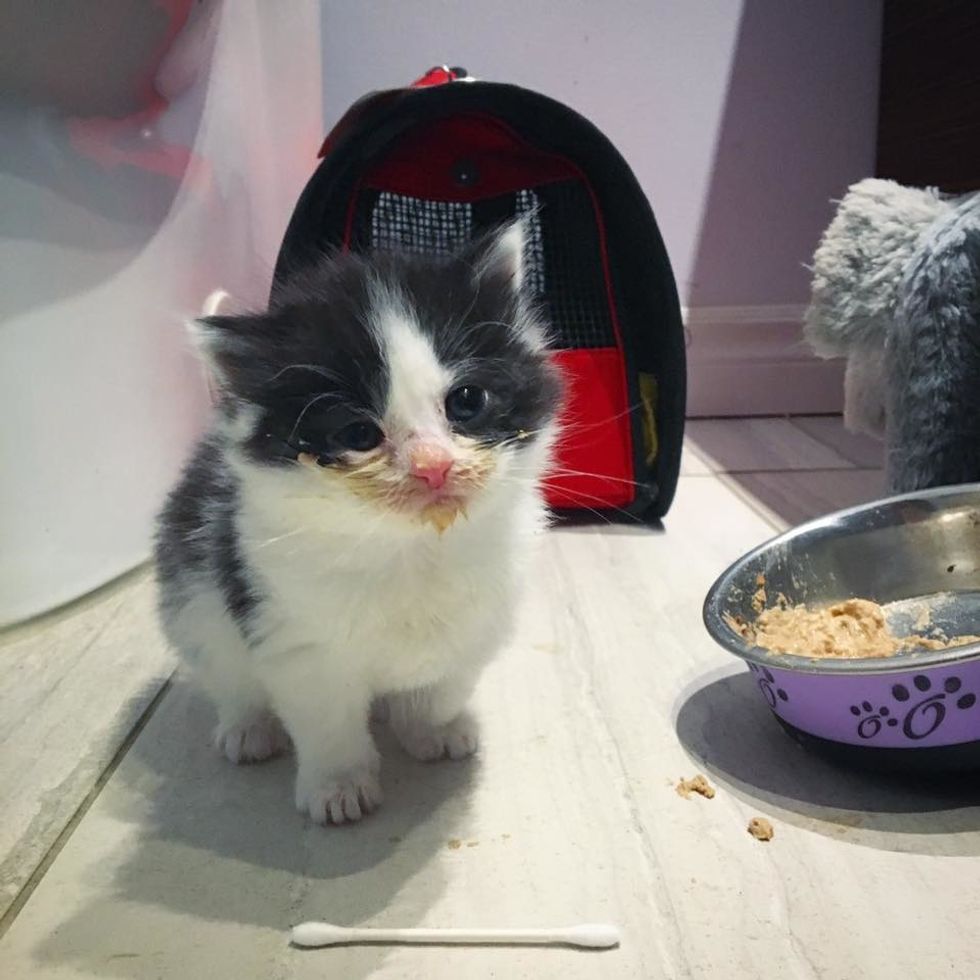 Chatons Orphelins Montréal
When Celine picked her up, the tiny bundle of fur began to purr.
She was eager to be loved.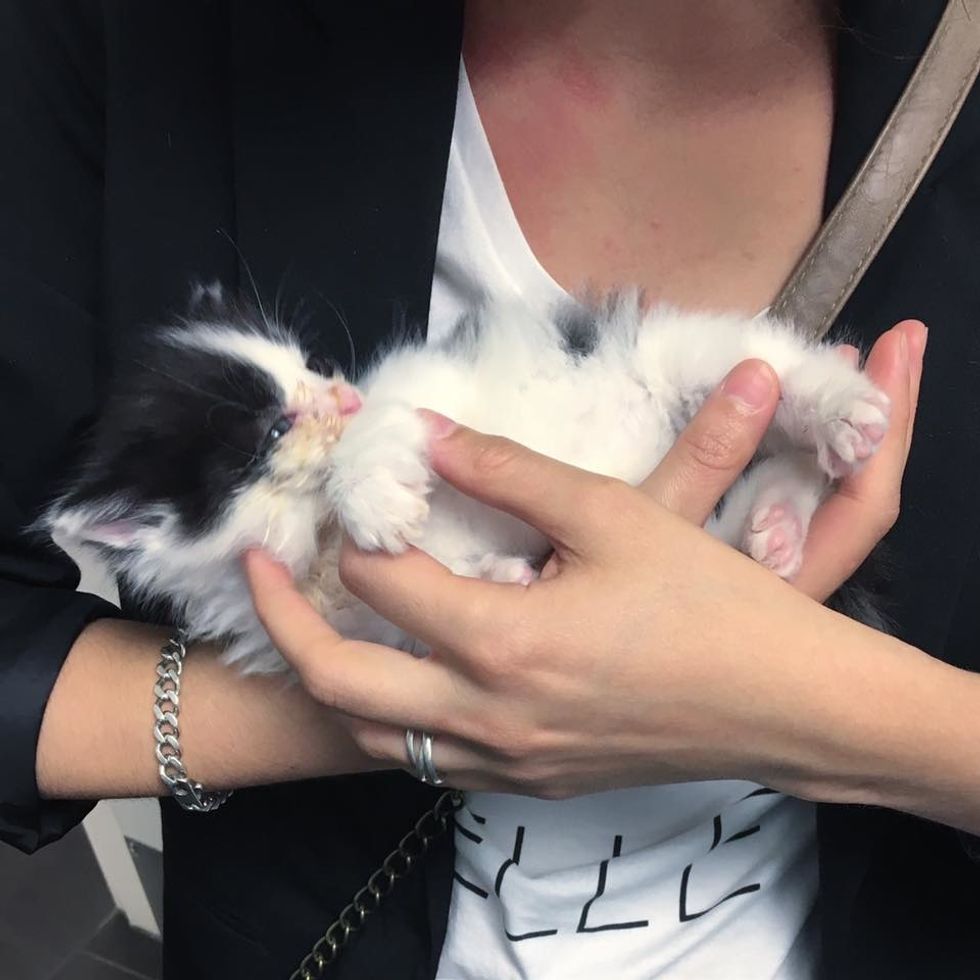 Chatons Orphelins Montréal
In just two weeks, the kitten has almost doubled her weight and packed on a ton of energy.
"Bettina is doing well and has healed from her eye infection," Celine added.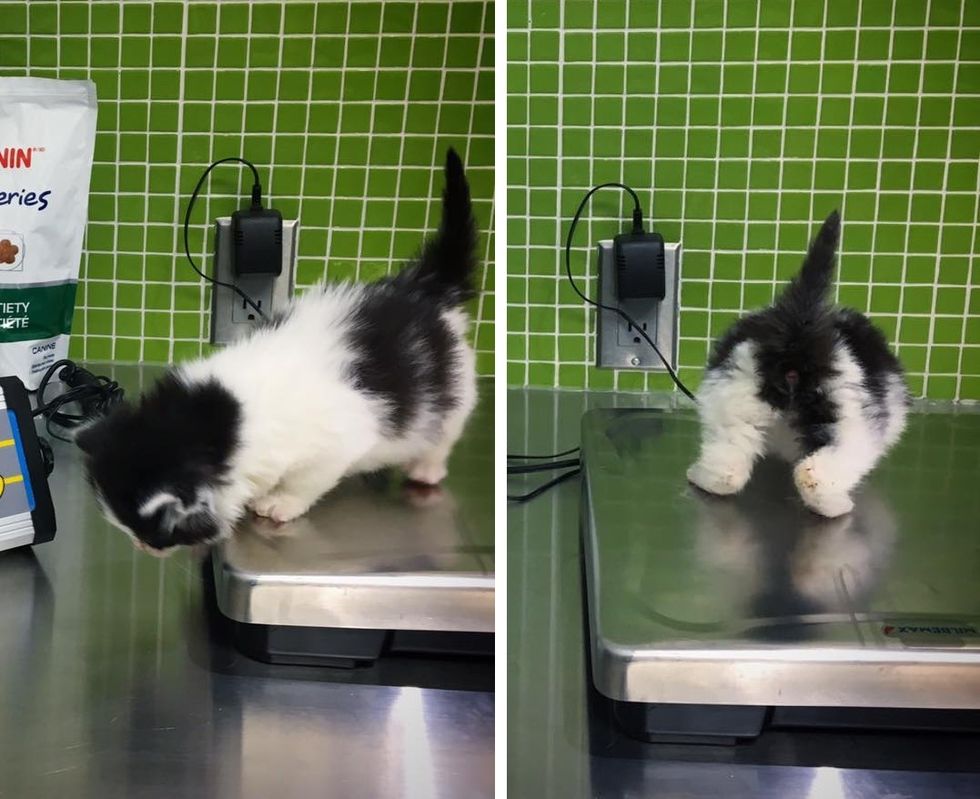 Chatons Orphelins Montréal
"She is curious about everything and loves her food. In the morning after we wake up, she will run straight to the food bowl to let us know that she's ready to be fed."
Bettina needs a bit of help washing her face after eating.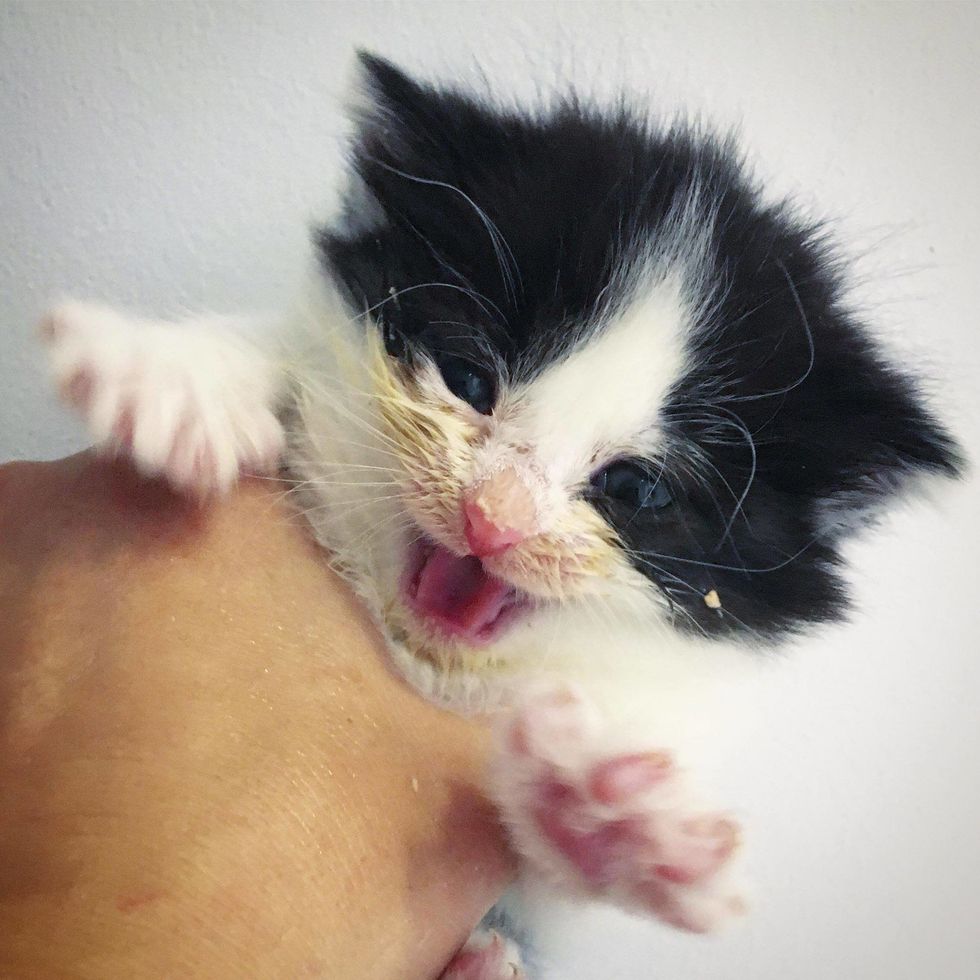 Chatons Orphelins Montréal
The little one constantly seeks affection and will roll on her back for some belly rubs if she pleases.

Celine's 16-year-old cat, Marsha, helps bathe the kitten to keep her clean and groomed.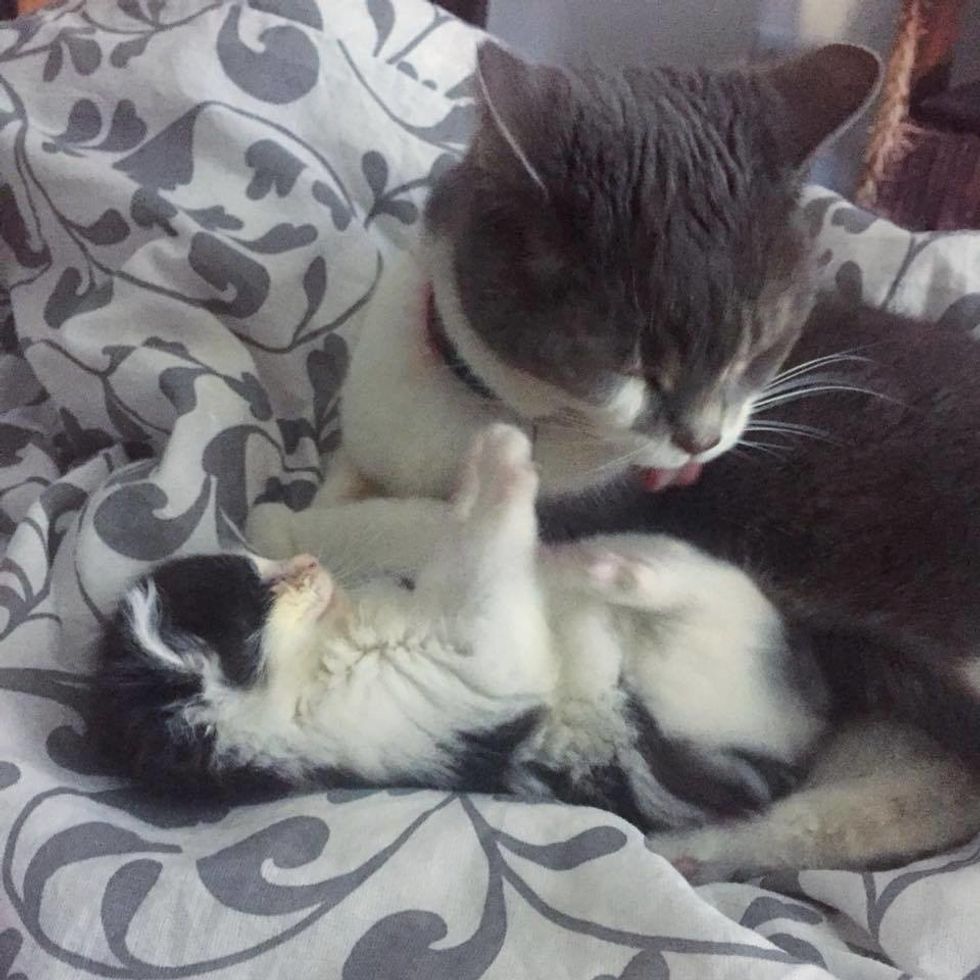 Chatons Orphelins Montréal
"Bettina trots everywhere, and she does everything like the big kitties in the house," Celine told Love Meow.
"She likes to be petted when she decides to but she always sleeps on the same pillow near her human's head."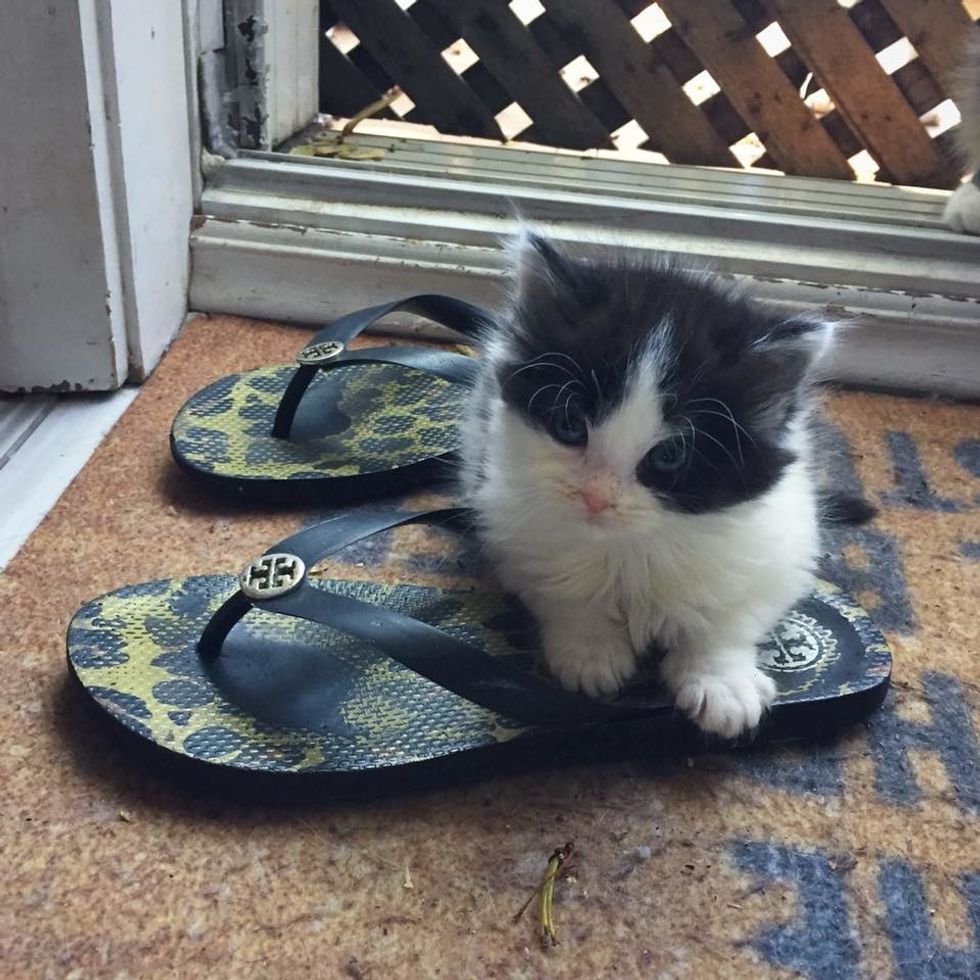 Chatons Orphelins Montréal
In a few weeks, she will be ready for adoption.
The kitten who was left behind, has found a new lease on life. She's still crazy about food and will not sleep alone at night. The little girl is learning to play with other kitties and is having the time of her life.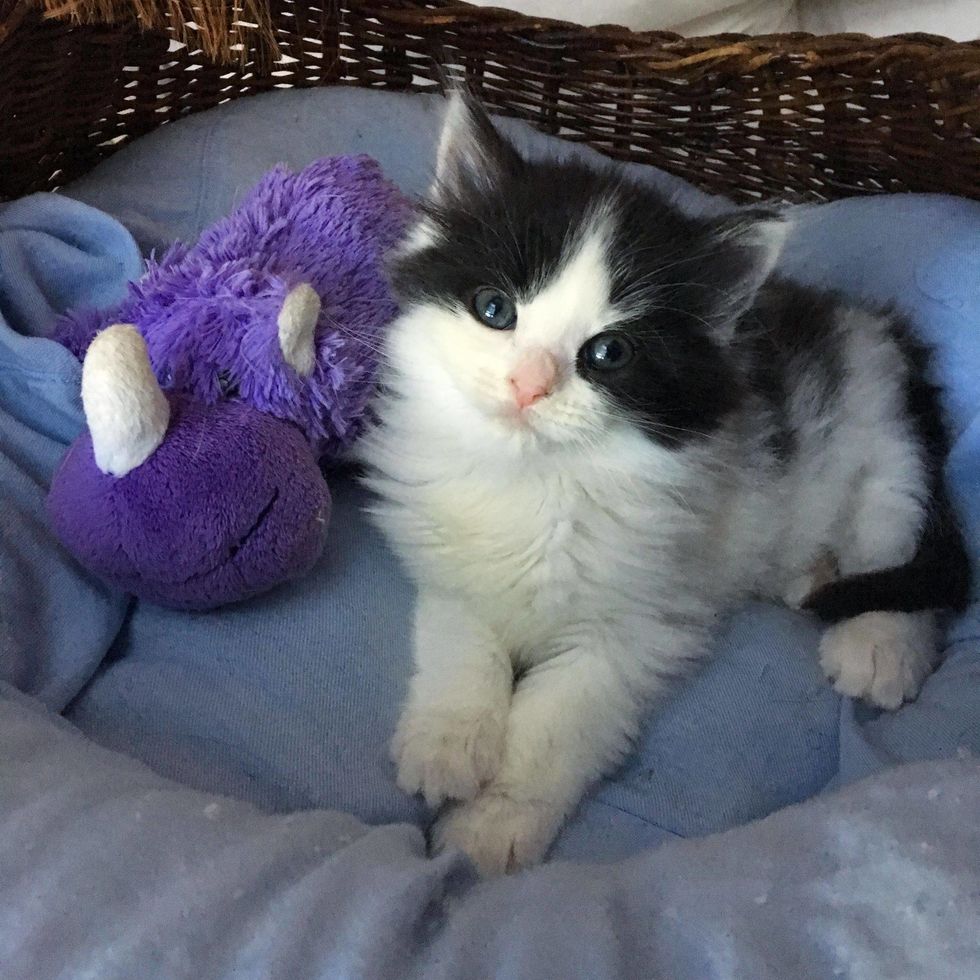 Chatons Orphelins Montréal
Share this story with your friends. Follow updates on Bettina on Facebook.
Related story: 10-year-old Boy Calms Crying Abandoned Kitten and Finds Her a New Cat Mom