A tiny kitten at only a couple weeks old came to a shelter with a limp front leg. They couldn't save her leg but saved her life. She was named Violet.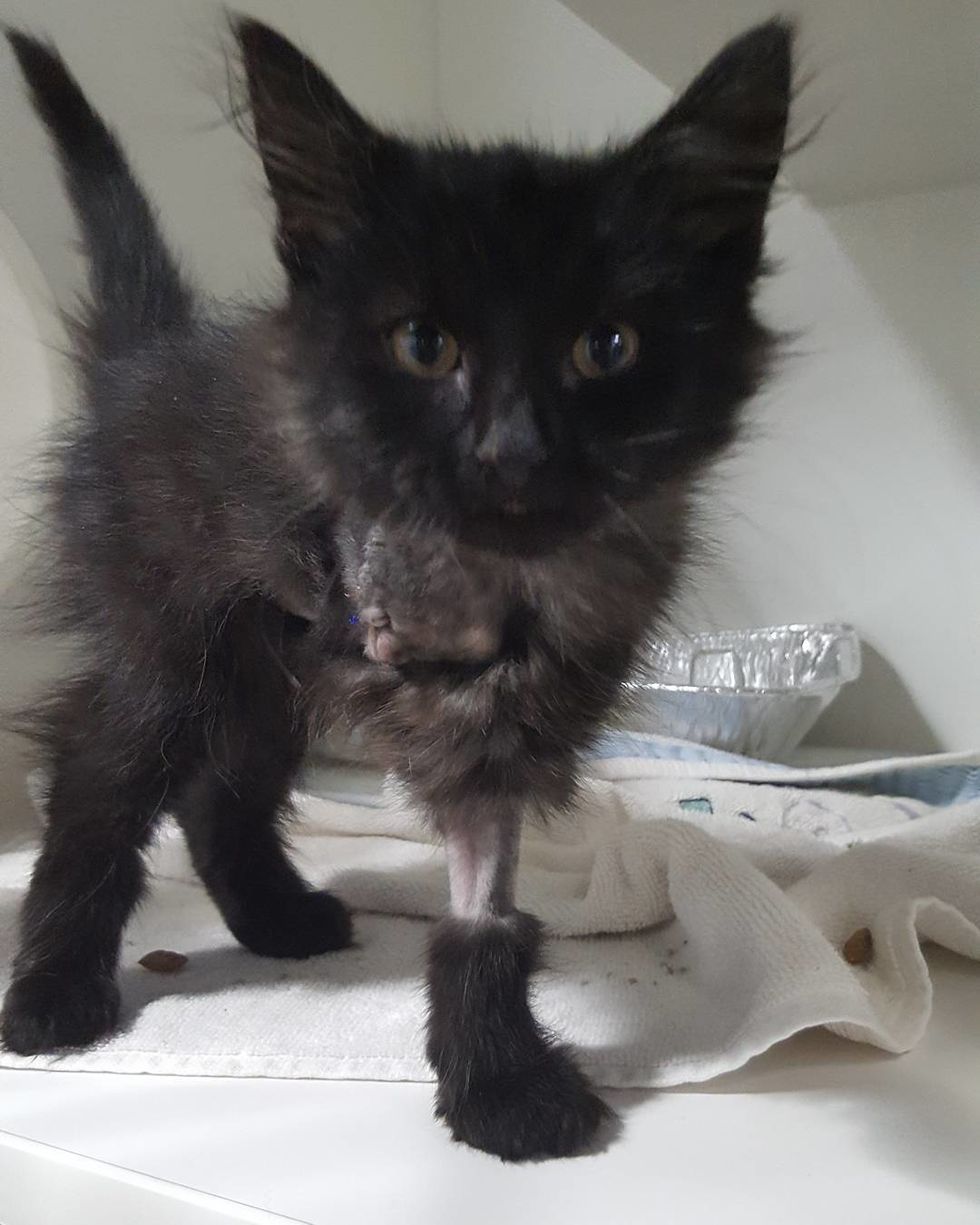 Nadija @tiny.paws.fosters
Purrfect Match, Inc., an all-volunteer rescue group in Sarasota, Florida, took in a kitten from their county shelter seven months ago. "She had nerve damage that likely was caused by a predator or a very hard impact," the rescue said.

Nadija, a volunteer of the rescue, was at the shelter to pick up her fosters when she heard very loud meows coming from the adoption area.
"I went to look and saw a teeny tiny little Violet barely standing on her three legs, starving for attention and some love. I immediately took her out of the cage and snuggled her on my chest. The meowing stopped and purring started. She went home with me that day," Nadija told Love Meow.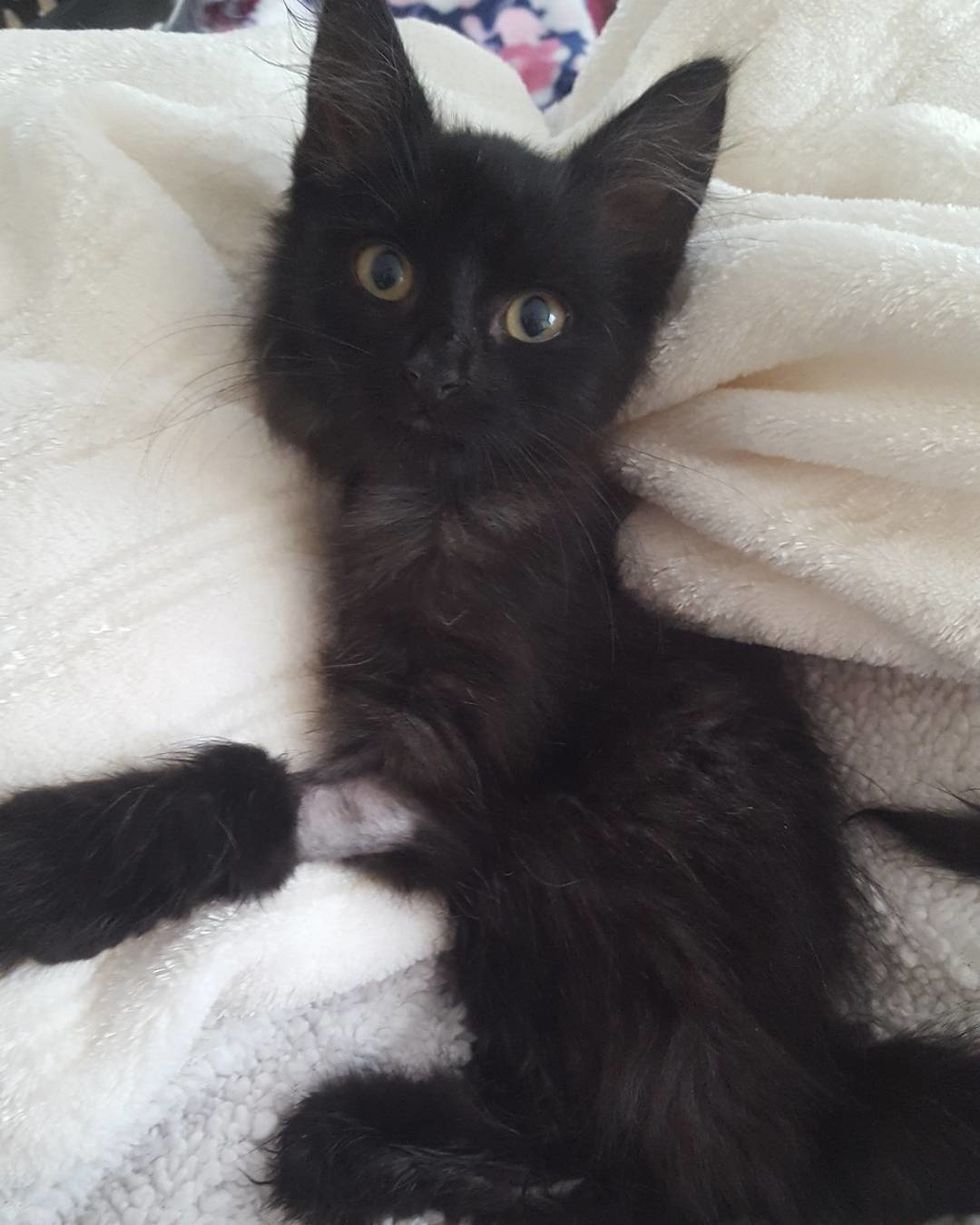 Nadija @tiny.paws.fosters
The little kitten was not used to having three legs at the beginning of her recovery. "She had a very hard time adjusting to life on three legs. She would try to walk, lose her balance, fall down and meow for me to pick her up," Nadija told Love Meow.
"Not only did she struggle to walk on three legs, but she came down with an awful upper respiratory infection (URI) that almost cost her one of her eyes."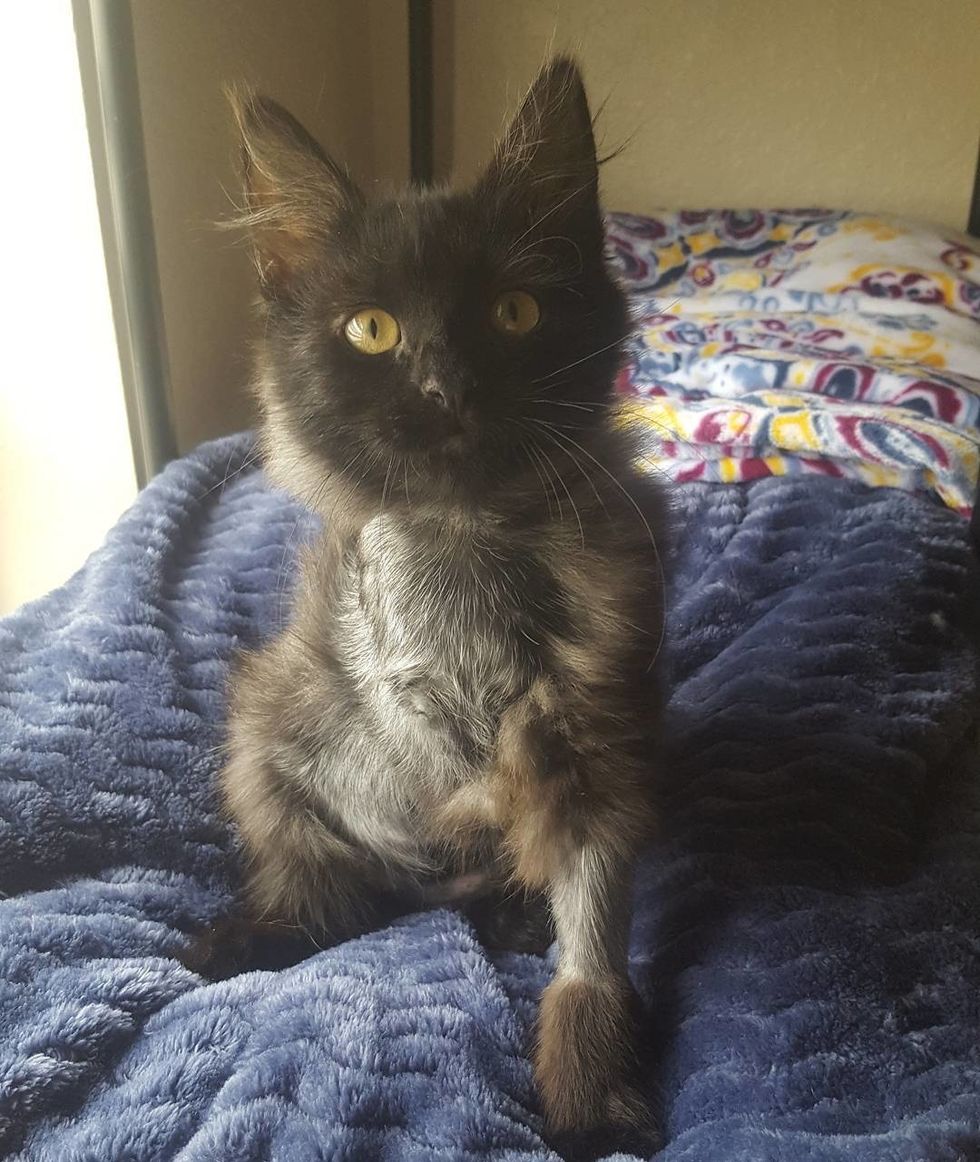 Nadija @tiny.paws.fosters
Nadija was determined to help Violet get back on her paws. After three weeks, two different veterinarians, two antibiotics, and eye ointments, the little tripawd bounced back.
"I have never met such a sweet, calm and happy kitten. She's truly grateful for the second chance she was given!" (Scroll down for video)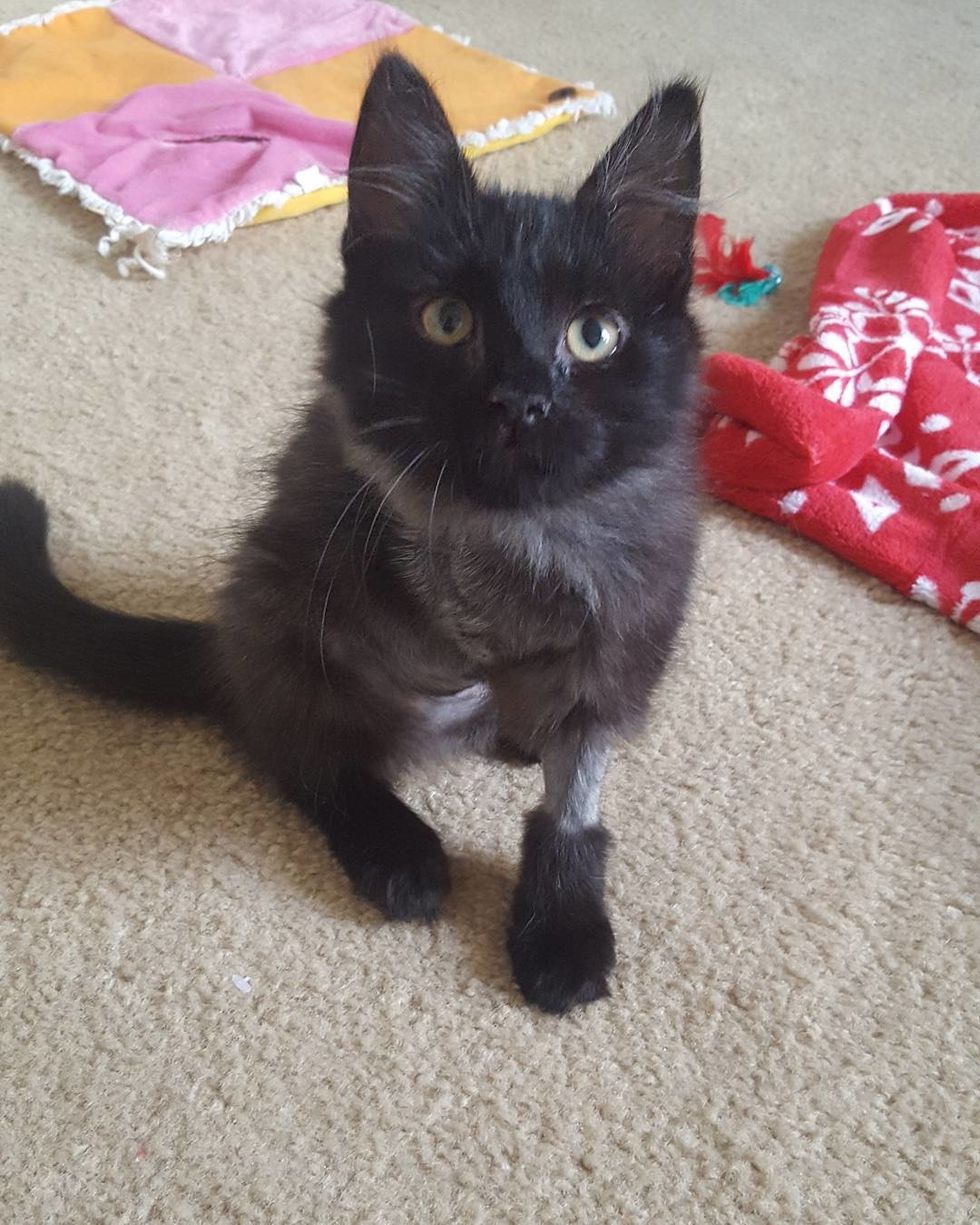 Nadija @tiny.paws.fosters
While Violet was still trying to adjust to living as a 3-legged kitty, she met Logan, a ginger kitten with a frozen elbow, and things began to change.
Just like Violet, Logan hops a little when he walks. The bones in his elbow are fused together, but it doesn't cause him any pain.

"Violet instantly fell in love with Logan. He took her under his wing and showed her the ropes in the foster room. Violet became so much more playful, brave and curious," Nadija told Love Meow.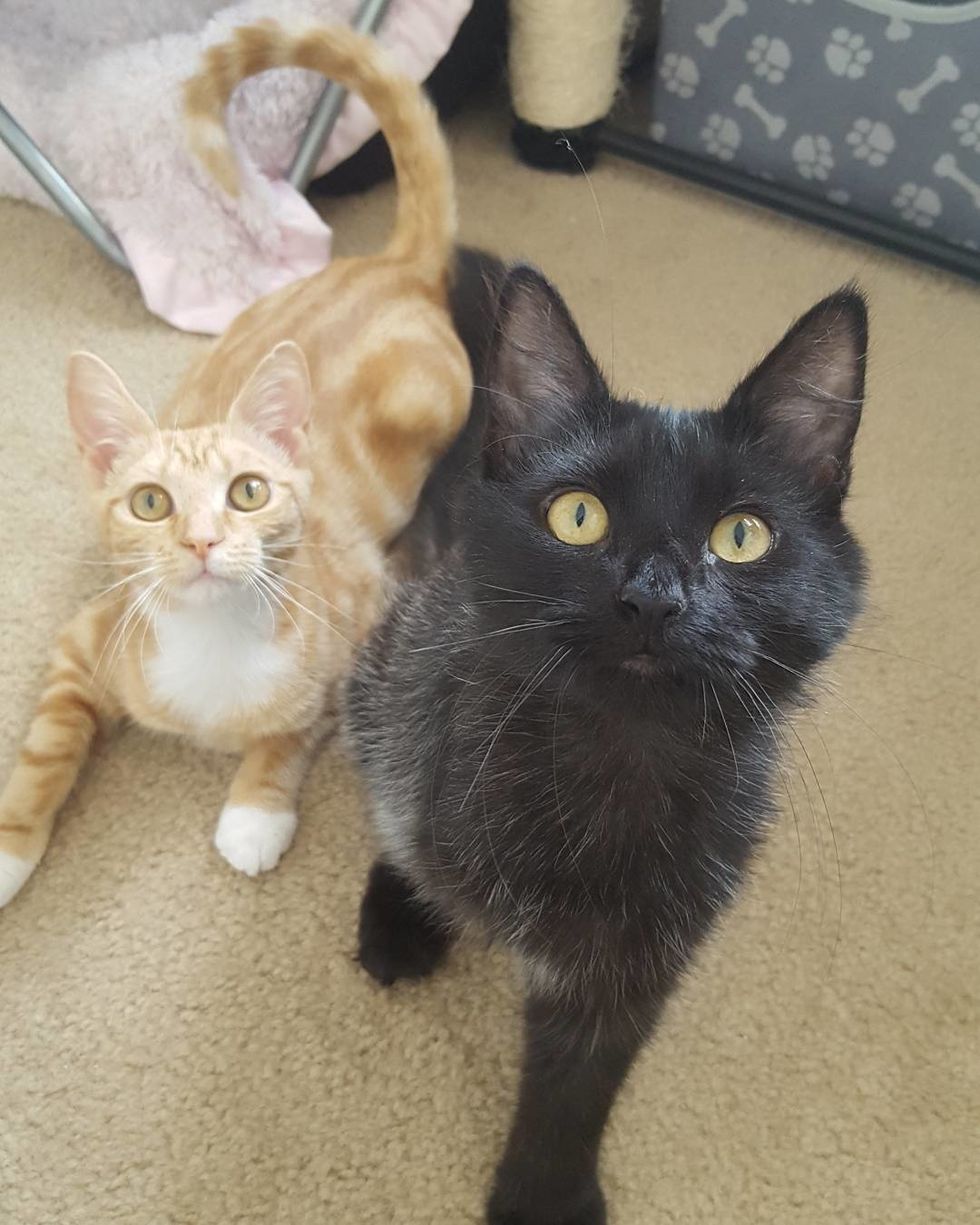 Nadija @tiny.paws.fosters
The two began playing together and cuddling constantly.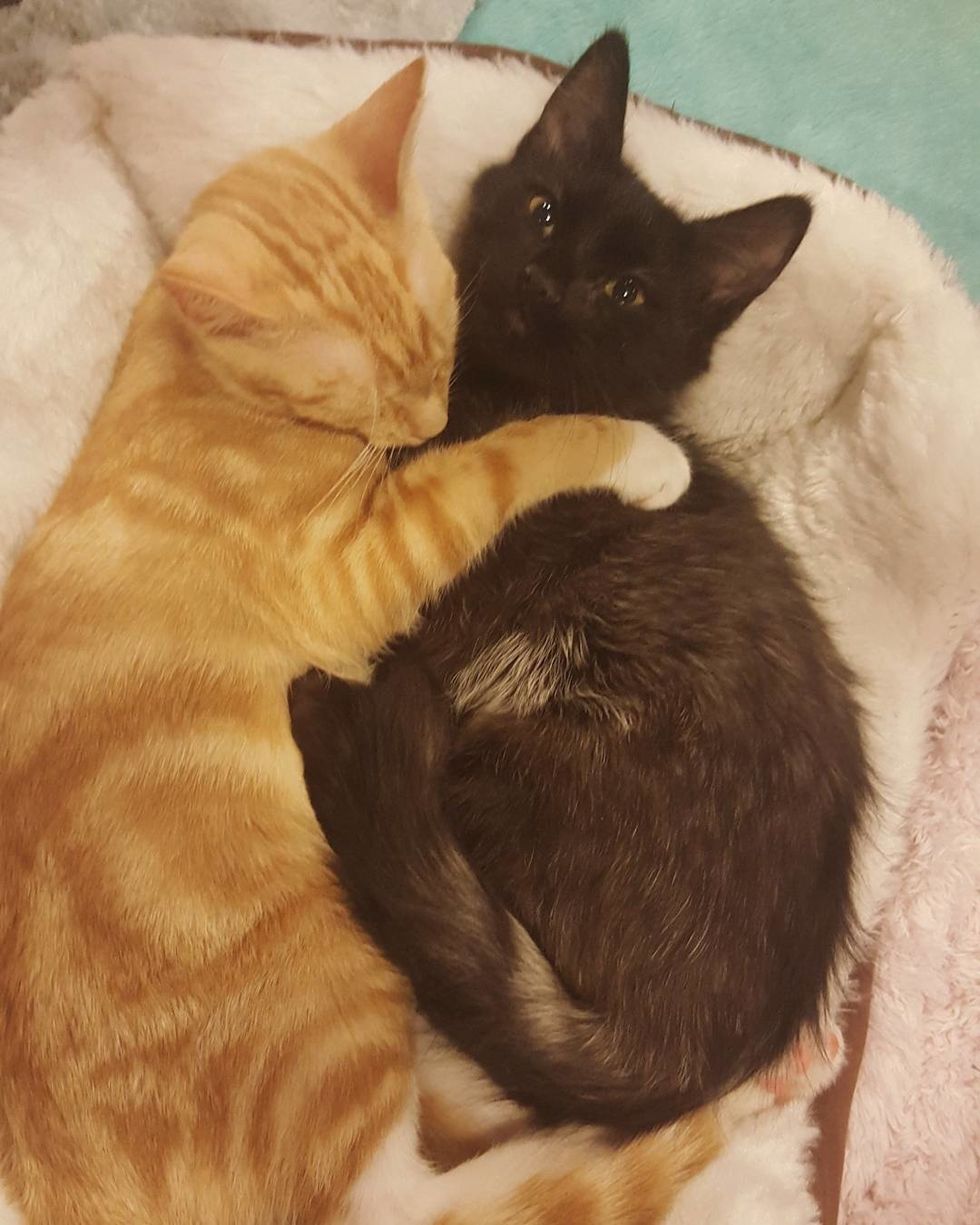 Nadija @tiny.paws.fosters
"A couple weeks later, we decided to find a home for them together as they couldn't be separated," Nadija told Love Meow.
"These two are true statement of courage, love and a will to live."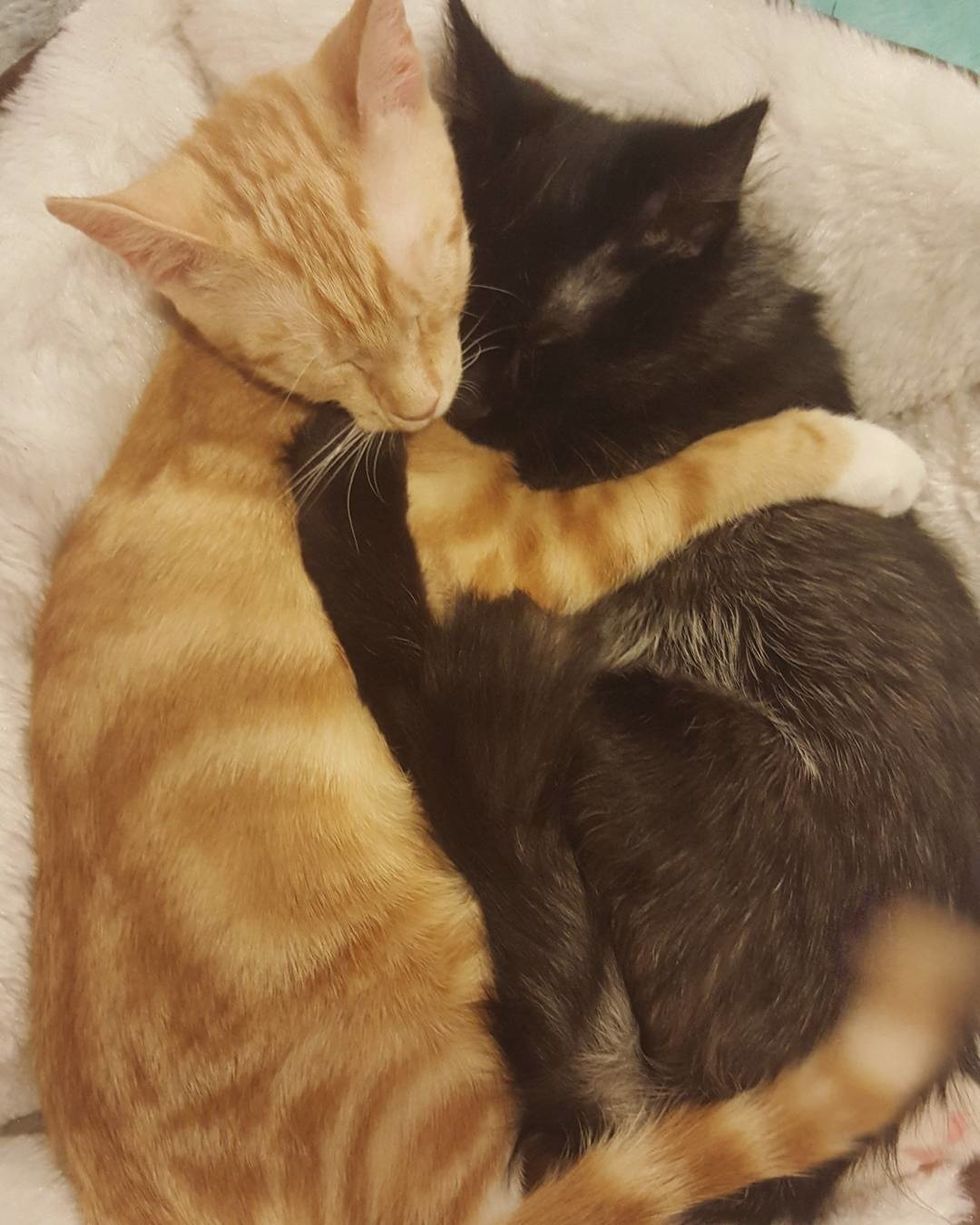 Nadija @tiny.paws.fosters
They both love to wrestle and snuggle and fill the room with their loud purrs.
"They are constantly purring! Logan loves sweet talk and will give kisses, and Violet is just the sweetest."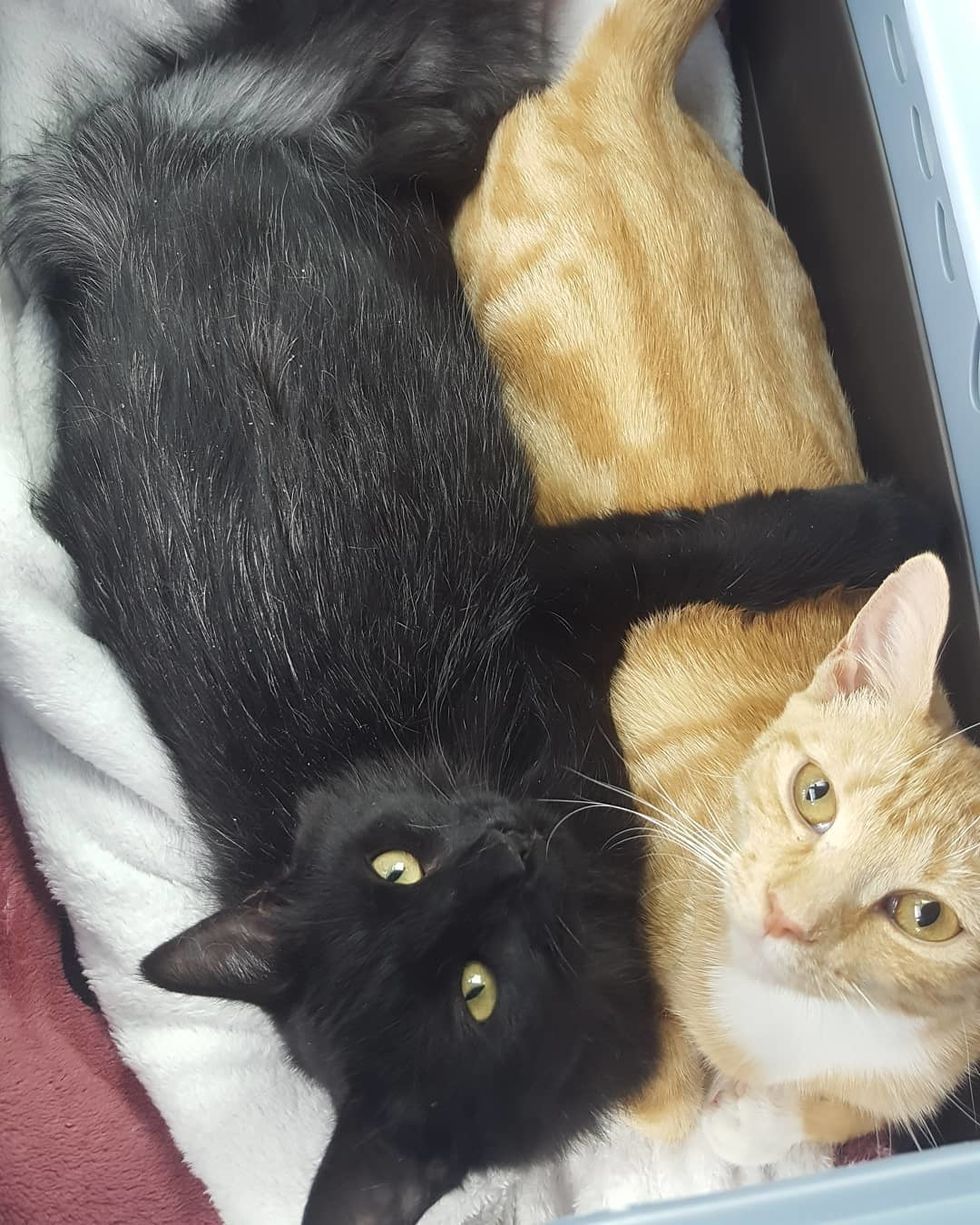 Nadija @tiny.paws.fosters
At the time, Nadija had another kitty named Dexter that she had been socializing since he was rescued as a feral kitten.
Dexter took a liking to the two younger kittens, and the trio became close friends.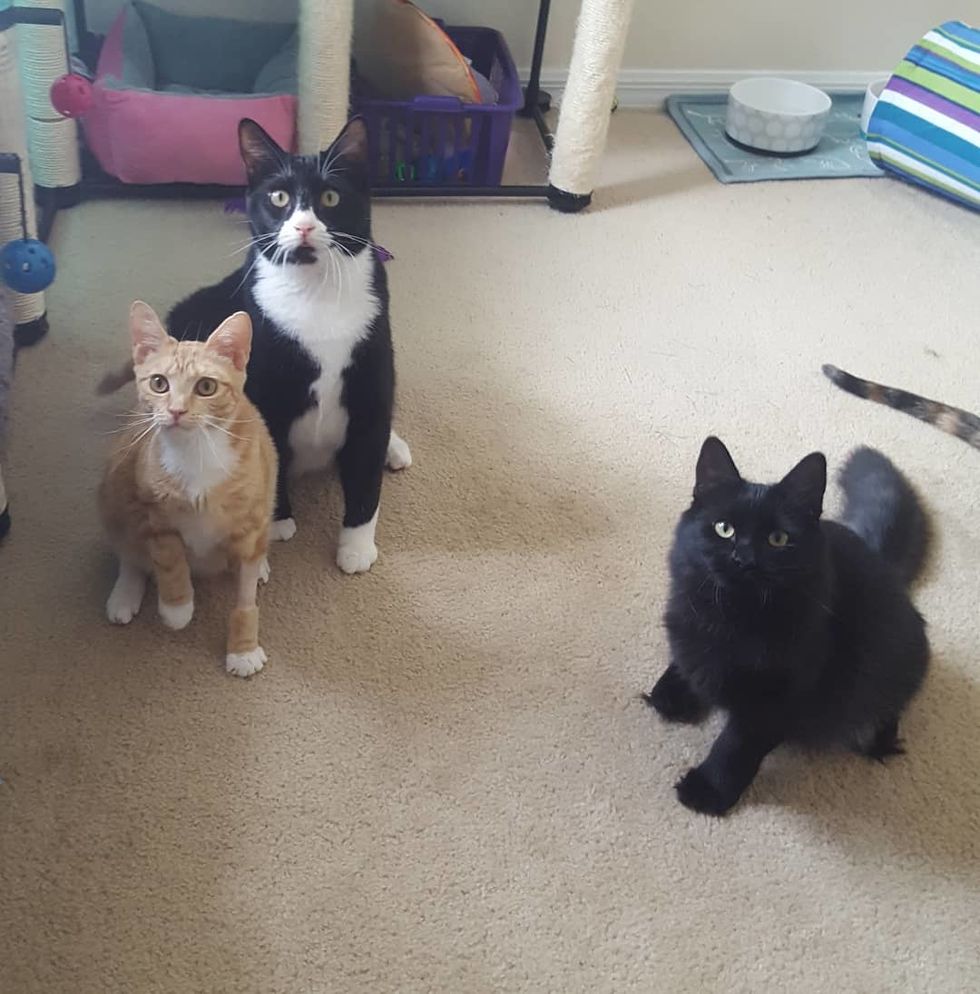 Nadija @tiny.paws.fosters
"After many months in foster care, a family came over to meet them. They instantly fell in love with both Violet and Logan and decided to adopt them," Nadija told Love Meow.

When they heard that Dexter was great friends with the duo, they couldn't leave him behind. "They also took their best friend, Dexter! It was such happy news to have them all go home together."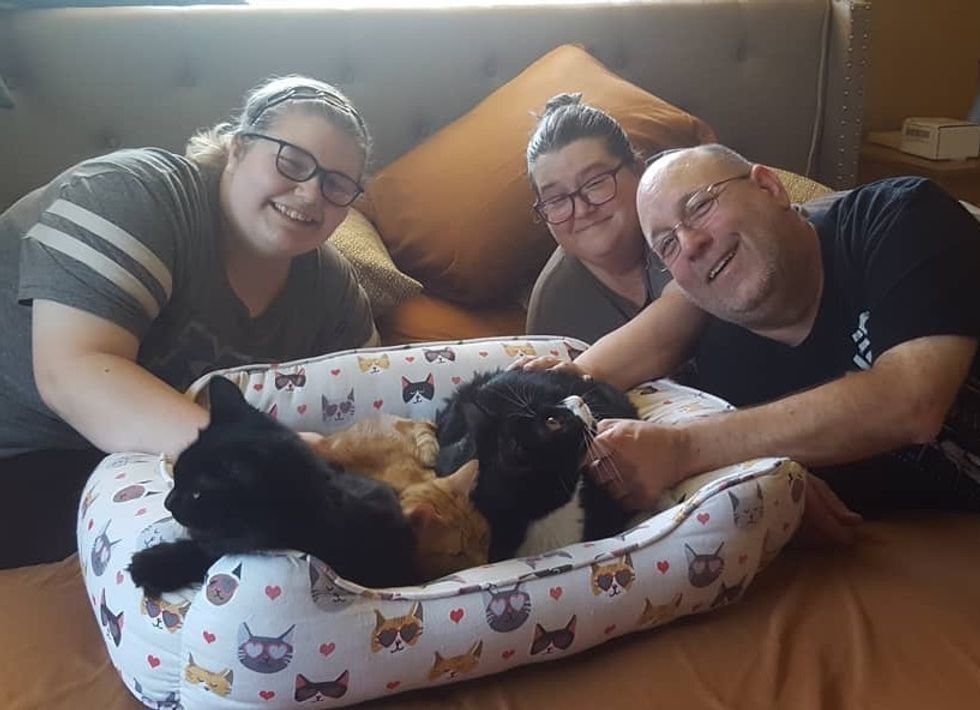 Nadija @tiny.paws.fosters
"These best friends are now living the pampered life with their adopters in Sarasota."

What love can do!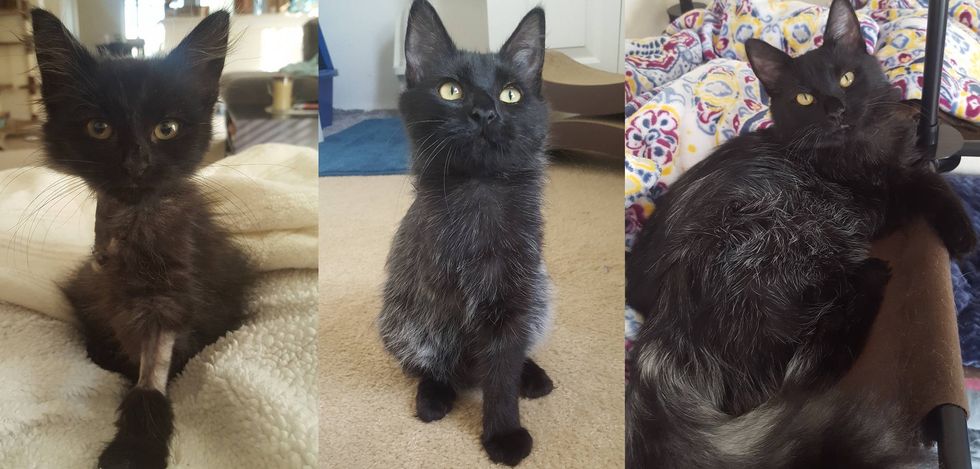 Nadija @tiny.paws.fosters
Follow Nadija's foster kitties on Instagram @tiny.paws.fosters. Follow the trio's adventures on Instagram.
Watch Violet's journey in this cute video:
Share this story with your friends.

Related story: "Kanga-roo" Kitten Hops Her Way Into Her Rescuer's Arms, Now 3 Years Later