Two months ago, a Good Samaritan spotted a kitten hobbling on the side of the road on a stormy Friday afternoon. The little stray had an injured leg and needed immediate medical attention.
The finder scooped her up and rushed to get her help.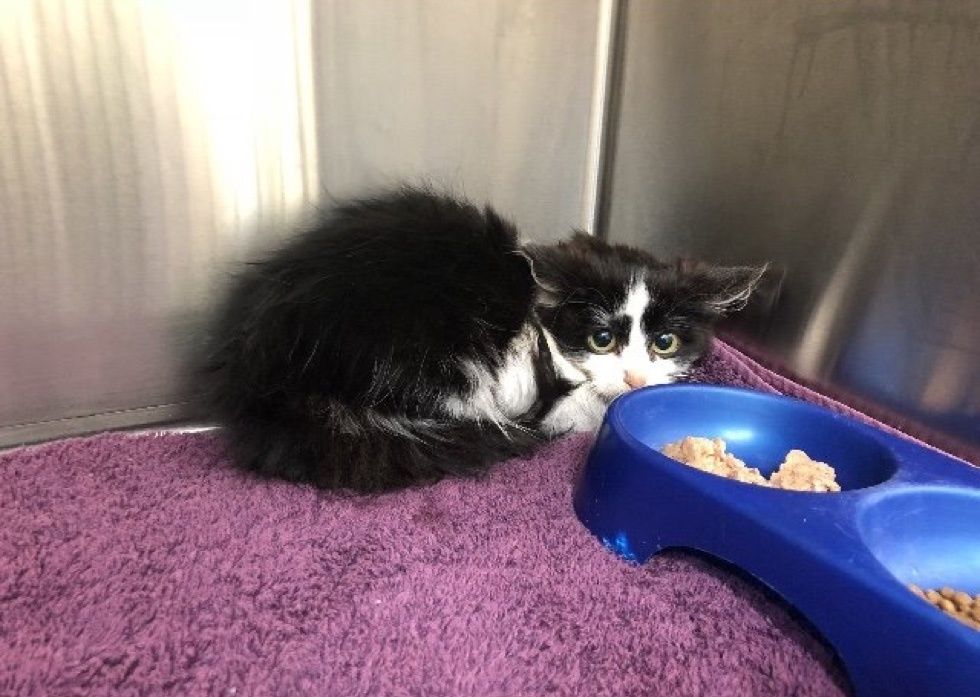 CatRescue 901
The kitten was scared and confused when she was brought to a local clinic in New South Wales, Australia. She had an old injury which had been left untreated.
"It was quite obvious her injuries included a severely fractured leg that had become infected," St Ives Veterinary Surgery said. "Her leg would need to be amputated for her to lead a normal and happy life."

During the first couple of days at the vet, she was terrified and cowered in the corner of her kennel with her ears completely flat. Staff at St Ives Veterinary Surgery took turns to care for her and comfort her until she was strong enough for surgery.
Jenny Storaker, director of CatRescue 901, learned about the kitten's plight and went to visit her the day before surgery. "I've never seen anything like that poor leg. I would guess, she got it caught and broke it while fighting to get free," Jenny said.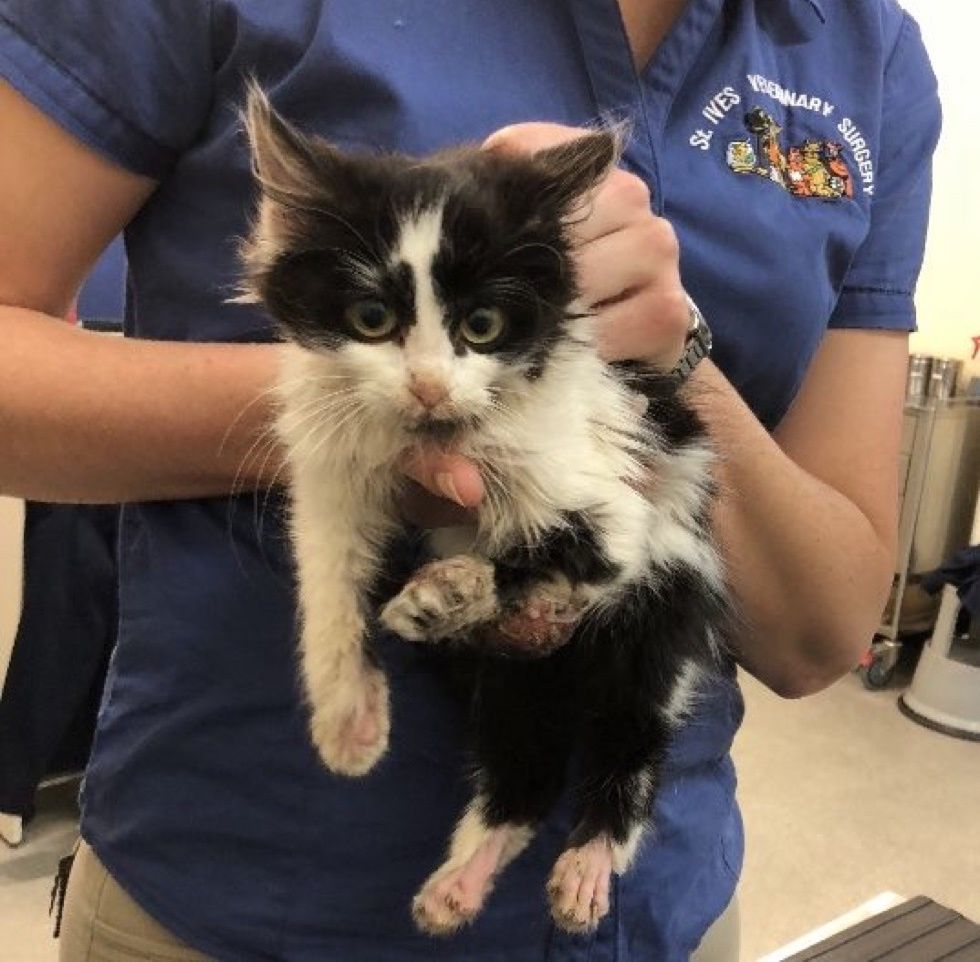 CatRescue 901
The kitten whom they named Triage, slowly warmed up to Jenny and even rubbed her face against her for some pets and head scritches.
"She purred for me so (I knew) she would be fine once she was with my husband for lots of cuddles in bed."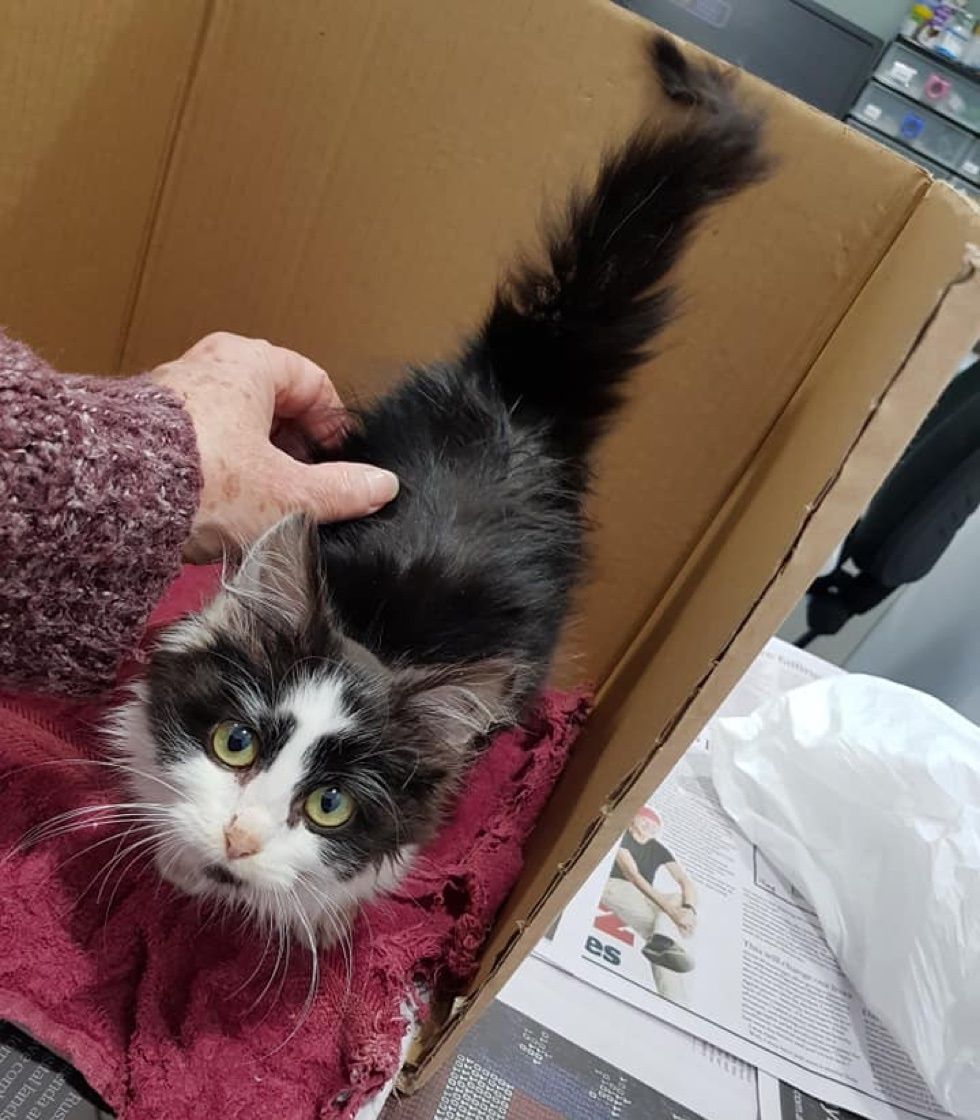 CatRescue 901
After surgery, Jenny was met with a purring, snuggly kitten who couldn't get enough of love and cuddles - it was a complete 180 from just a week prior.
"Her ears were up… a lot of purrs. She rubbed her head into my neck. Triage appeared to be feeling a lot better without her (injured) leg," Jenny said.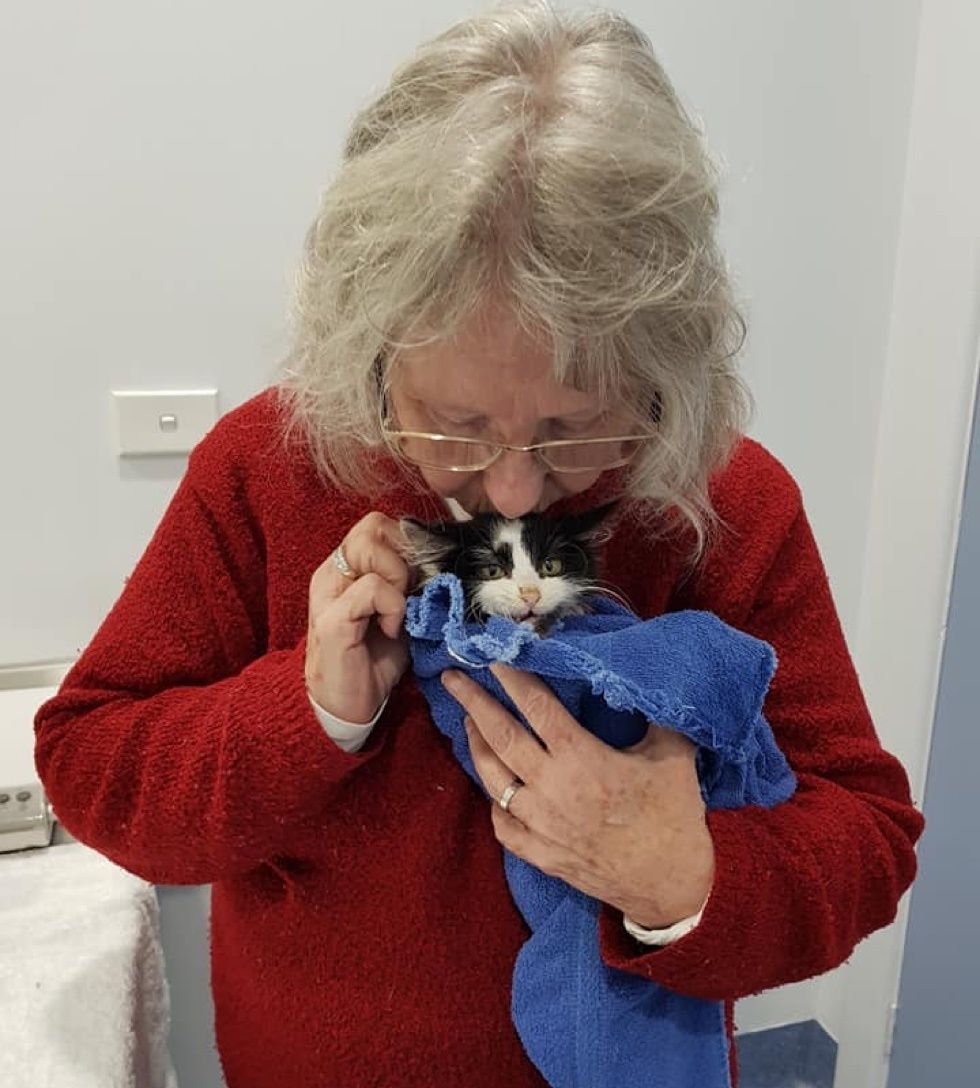 CatRescue 901
CatRescue 901 took her into their care and provided a foster home for her to rehabilitate and socialize. Jenny's husband spent ample time with Triage, keeping her company and cheering her on while she healed.

The brave little kitty quickly bounced back after she spent a few days resting in her room. They treated her ringworm and helped her learn to trust.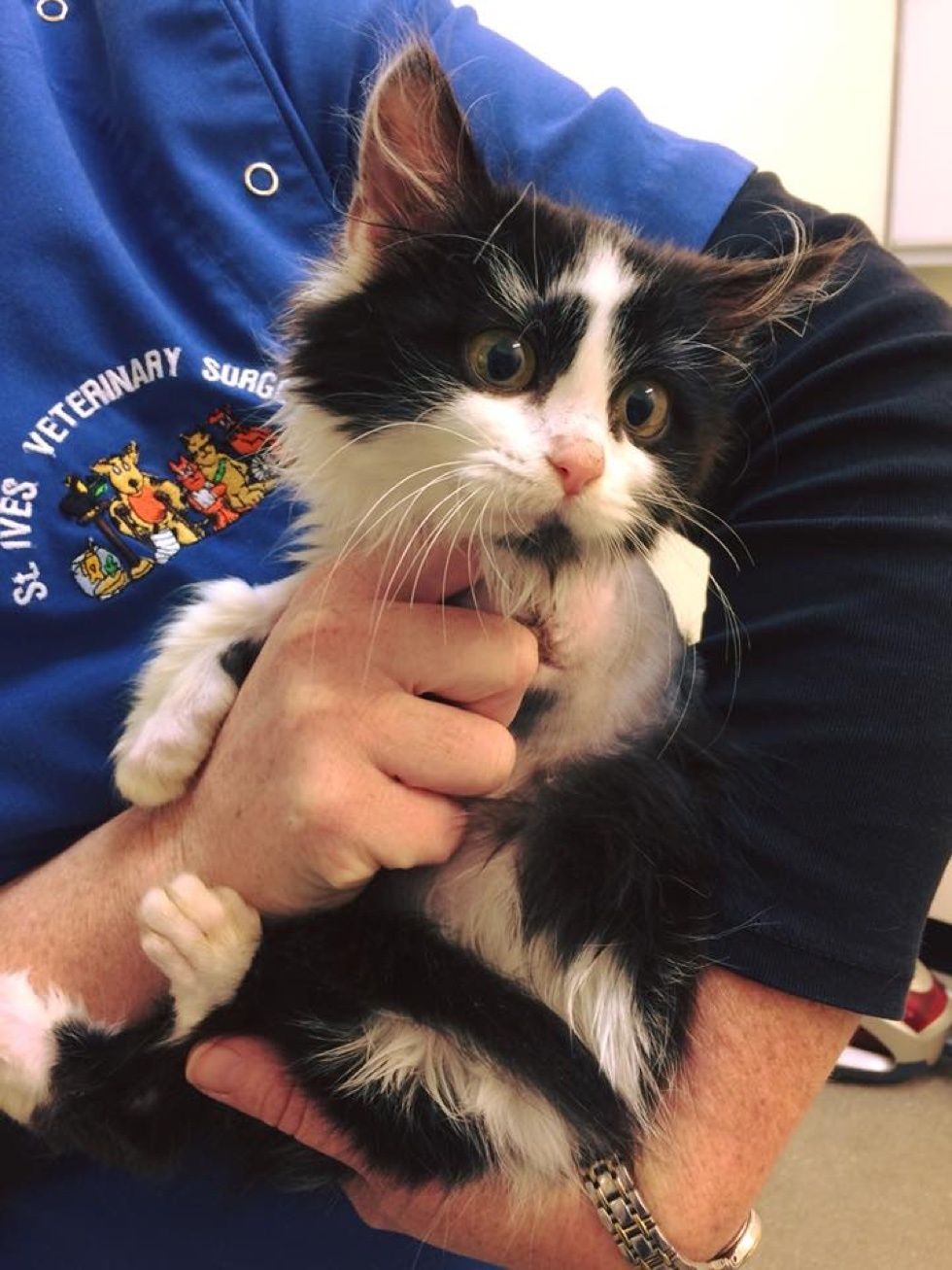 She adapted to walking with three legs very quickly and began running and even jumping in just a few days. "Triage was gaining confidence and balance and starting to play more."
Her resilience was amazing to watch.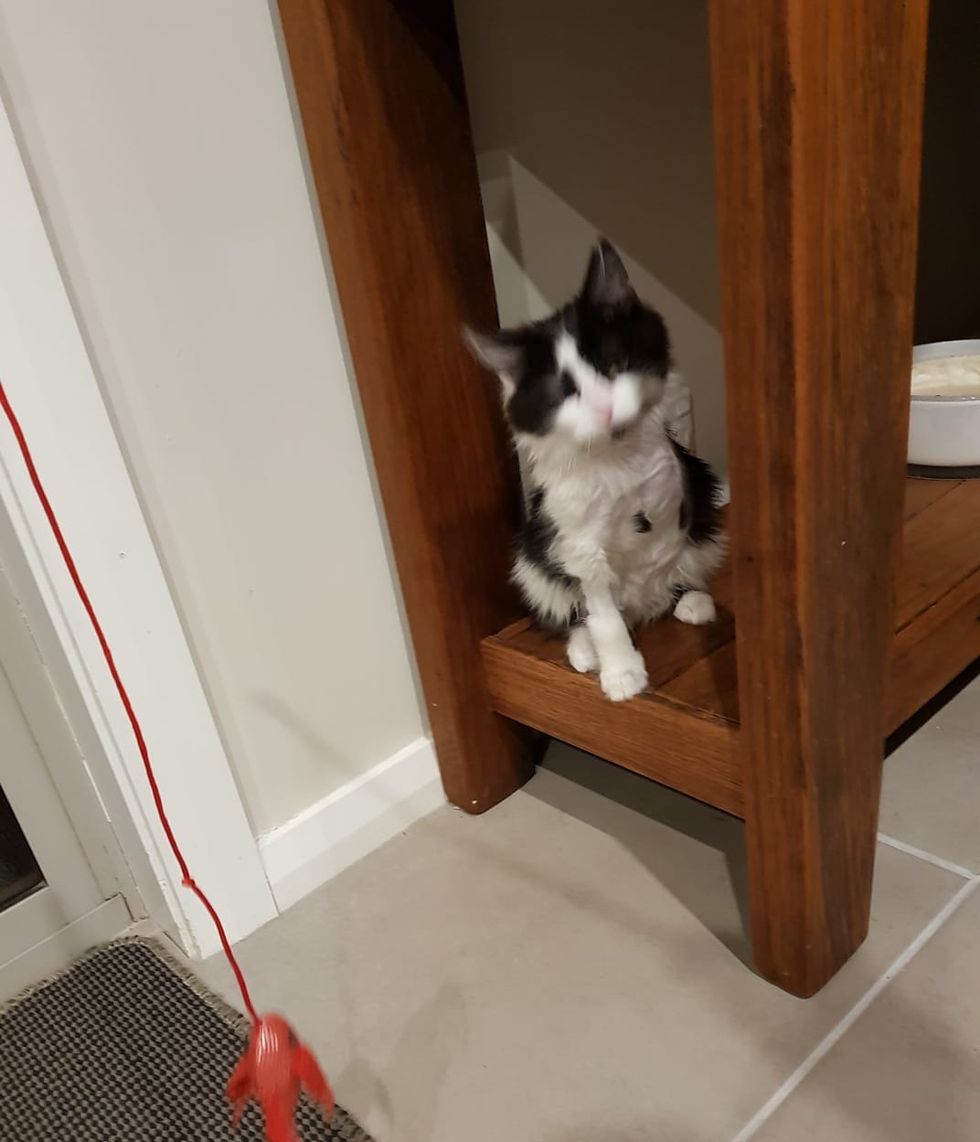 CatRescue 901
Watch Triage's rescue journey in this video:
"Triage is the sweetest girl who loves to play and cuddle and will sleep under the covers with you," Jenny said.

"She adjusted within a few days to having three legs despite the fact it was the front leg she lost. She built up her strength quickly to compensate. She runs around like all kittens."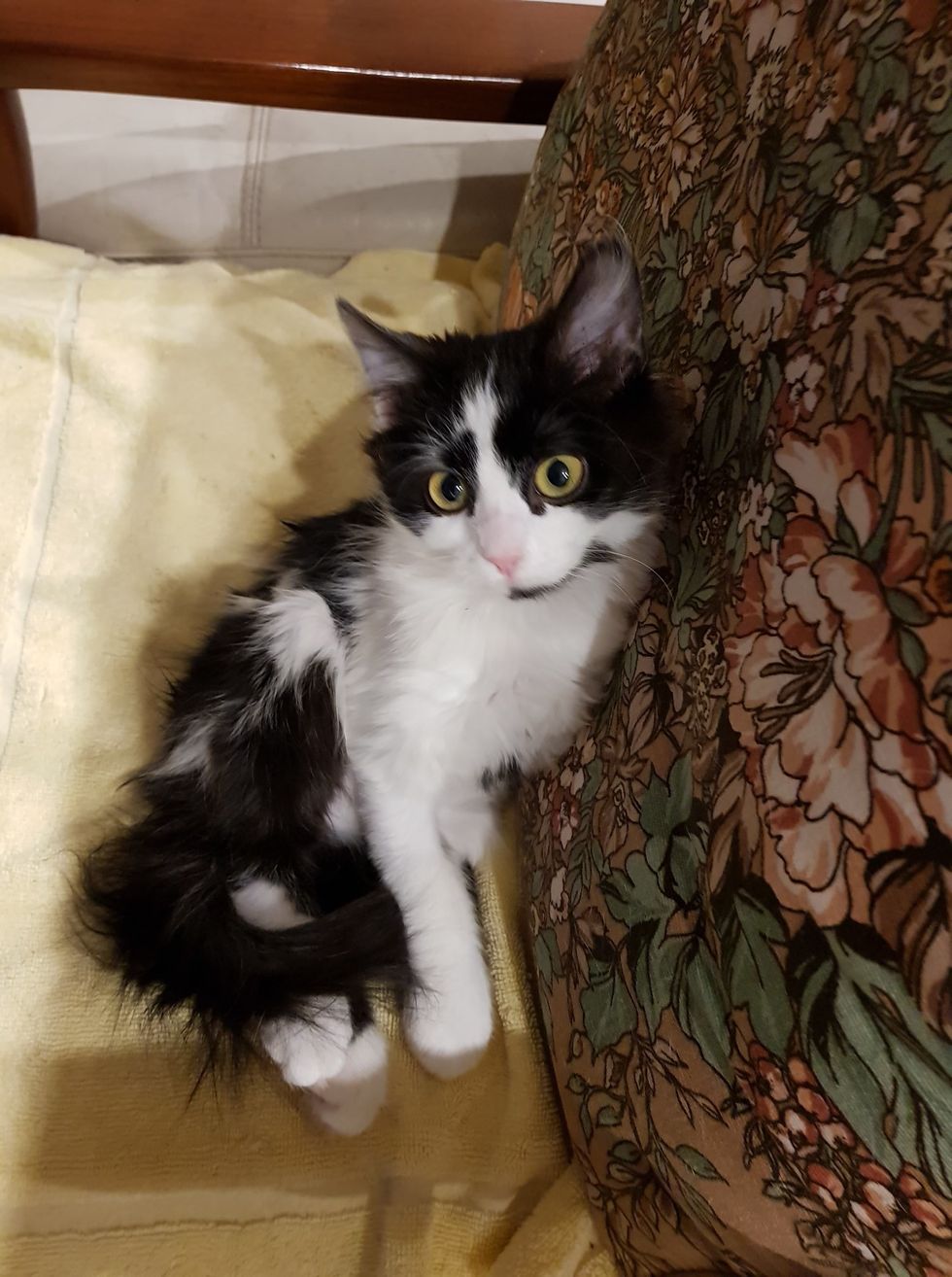 CatRescue 901
Triage is now ready for her next chapter in life!
The 3-legged wonder cat is looking for a home with another young cat or kitten to play with. "She will make a lovely pet for someone who loves a big purrer."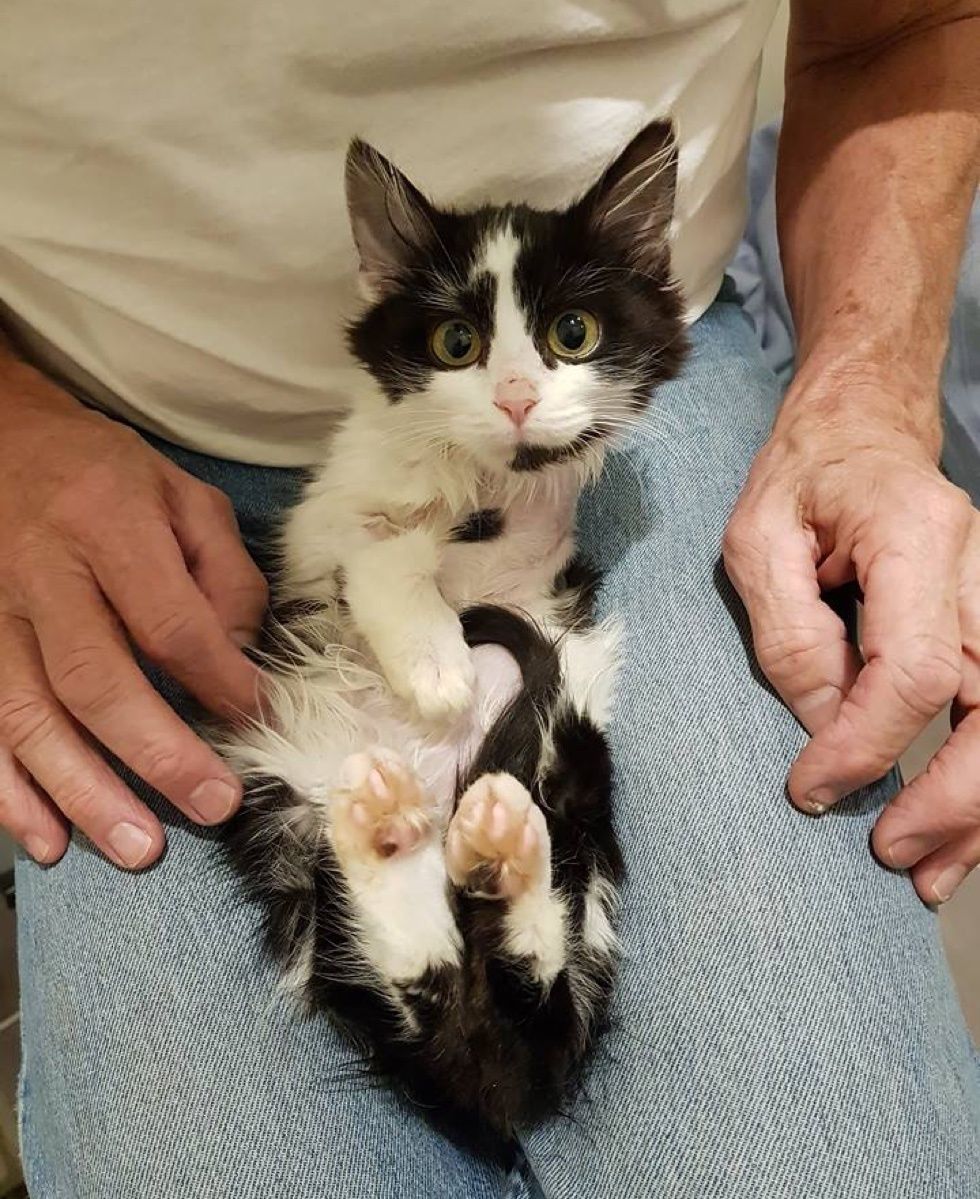 CatRescue 901
"Triage doesn't have a disability. She is getting around perfectly now," Jenny said.

The sweet kitty has turned into a snuggle-bug with a giant purr motor and is as happy as can be.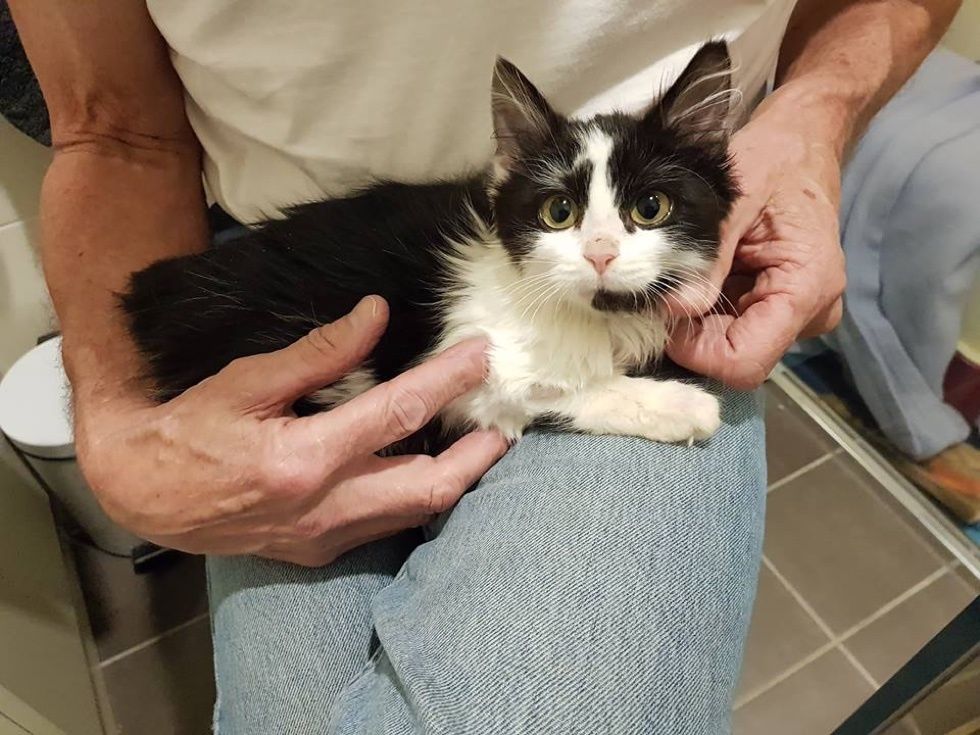 CatRescue 901
Share this story with your friends. If you are interested in adopting Triage (in New South Wales, Australia), click here for more info. Follow CatRescue 901 on Facebook.
Related story: Kitten With Crooked Jaw, Bad Legs Spent First Christmas With Woman Who Saved His Life, Now 3 Years Later