A stray cat was found wandering the streets of a neighborhood in Orlando, Florida and ended up in someone's backyard. When the homeowner found him, she noticed something very special about the cat.
The kitty, whom she named Hubble, hopped around like a bunny and stood up like a cute meerkat.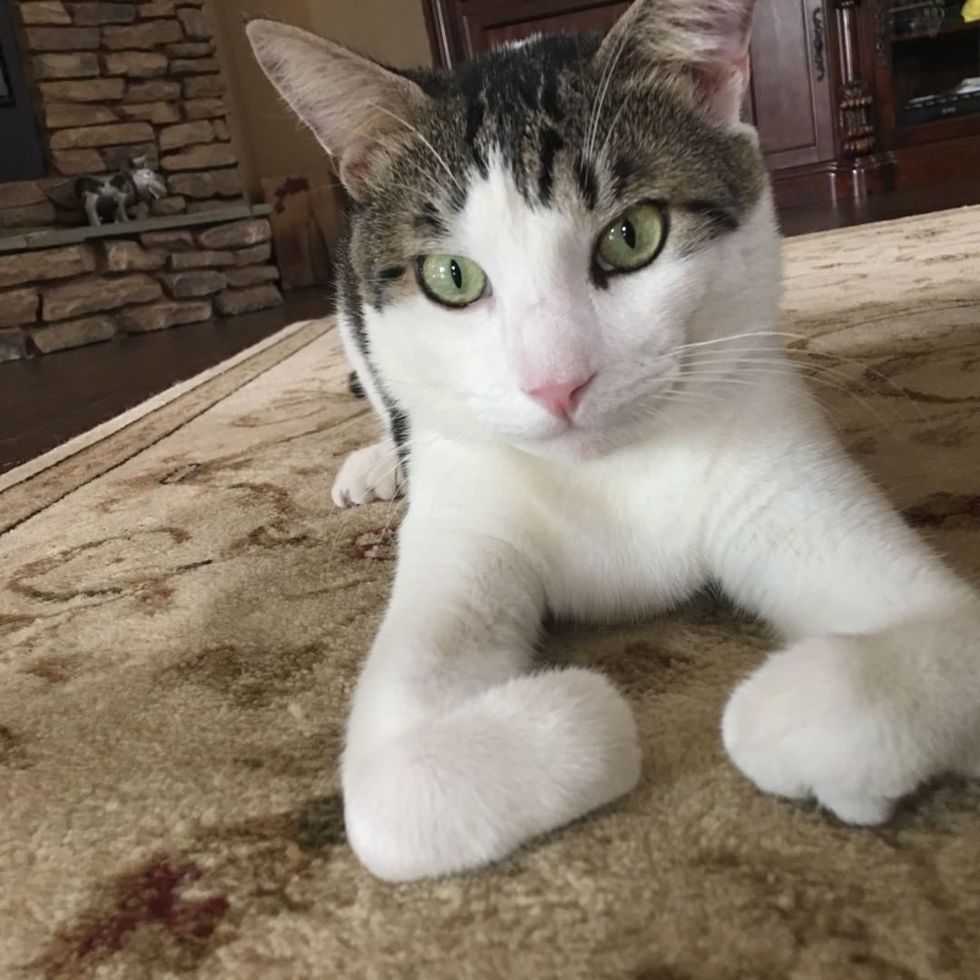 Debbee @hubbleharris
Hubble was one of the many stray cats rescued by Jennifer, founder of Wedgefield Kitty Project. He was born with radial hypoplasia, a congenital condition in which the radius bones are undeveloped.
After a trip to the vet, he tested positive for FIV (Feline immunodeficiency virus) but the little guy let nothing slow him down.
Hubble had a hard time finding a home as many people passed him by due to his disabilities. After waiting for six long months, a woman named Debbee saw him on the rescue's page and knew he was the one.
The kitty may need long-term medical care, and Debbee is committed to providing for his every need.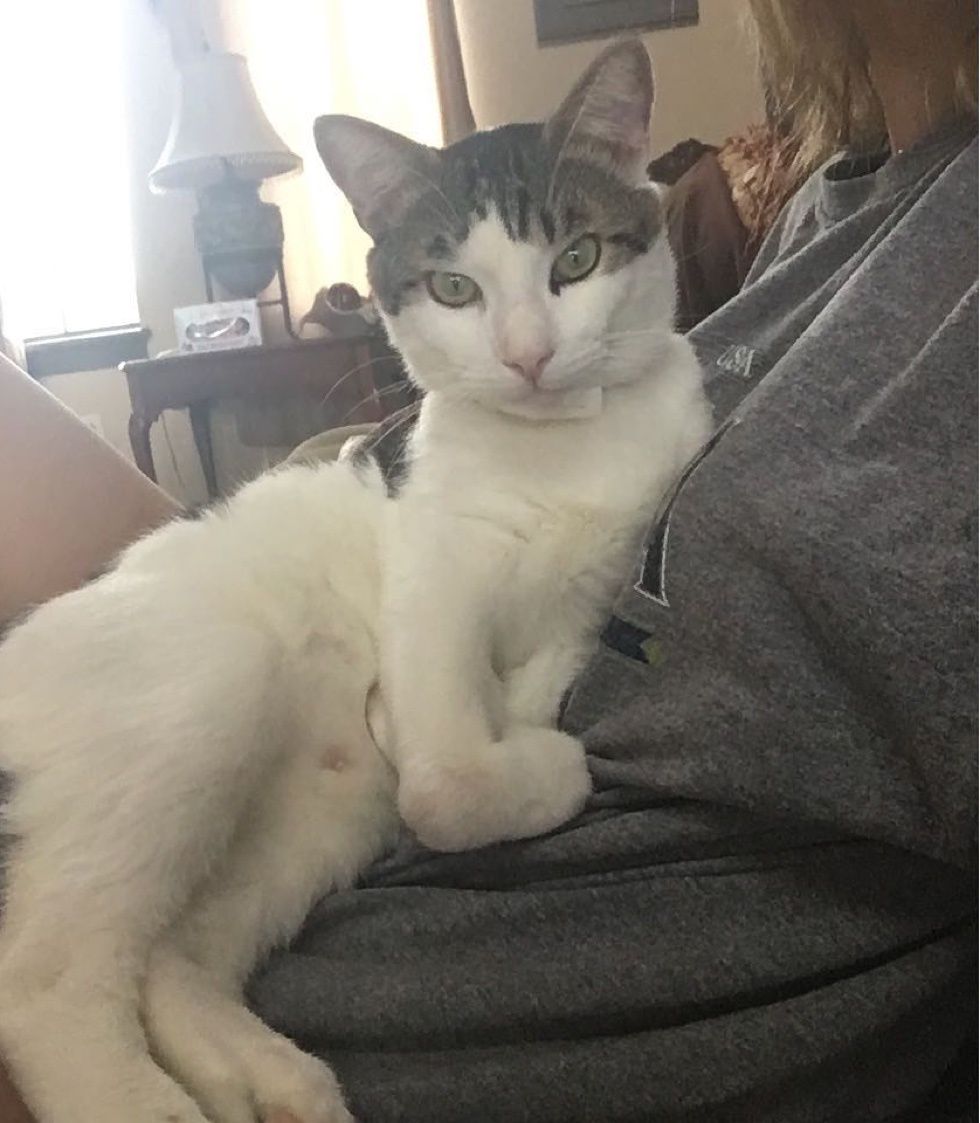 Debbee @hubbleharris
In July last year, Hubble moved into his new abode. Right away, he hopped into his human's lap and started snuggling.

Not only does he love people, but he also adores little kittens in need.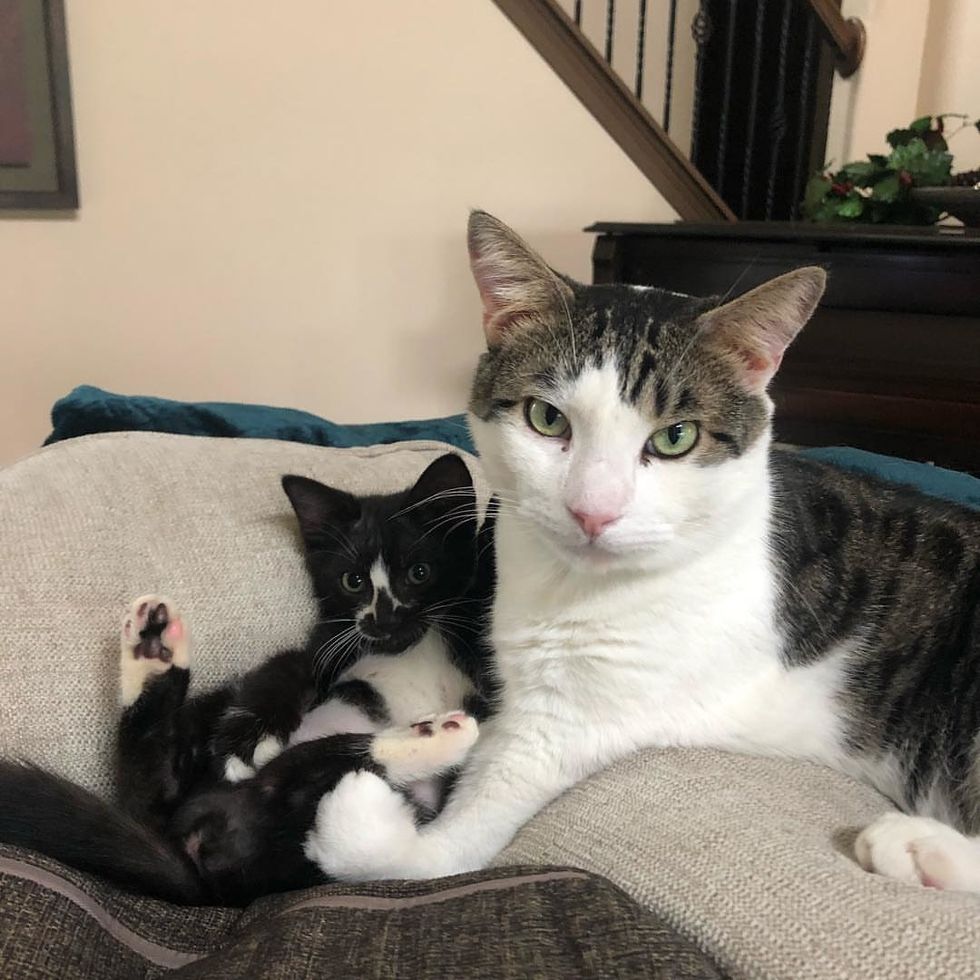 Debbee @hubbleharris
Debbee began fostering kittens for Wedgefield Kitty Project when she learned that they were looking for volunteers.

"When I would bring kittens home, Hubble would just sit in front of the door and watch them so I decided I'd put him in the room with the kittens," Debbee told Love Meow.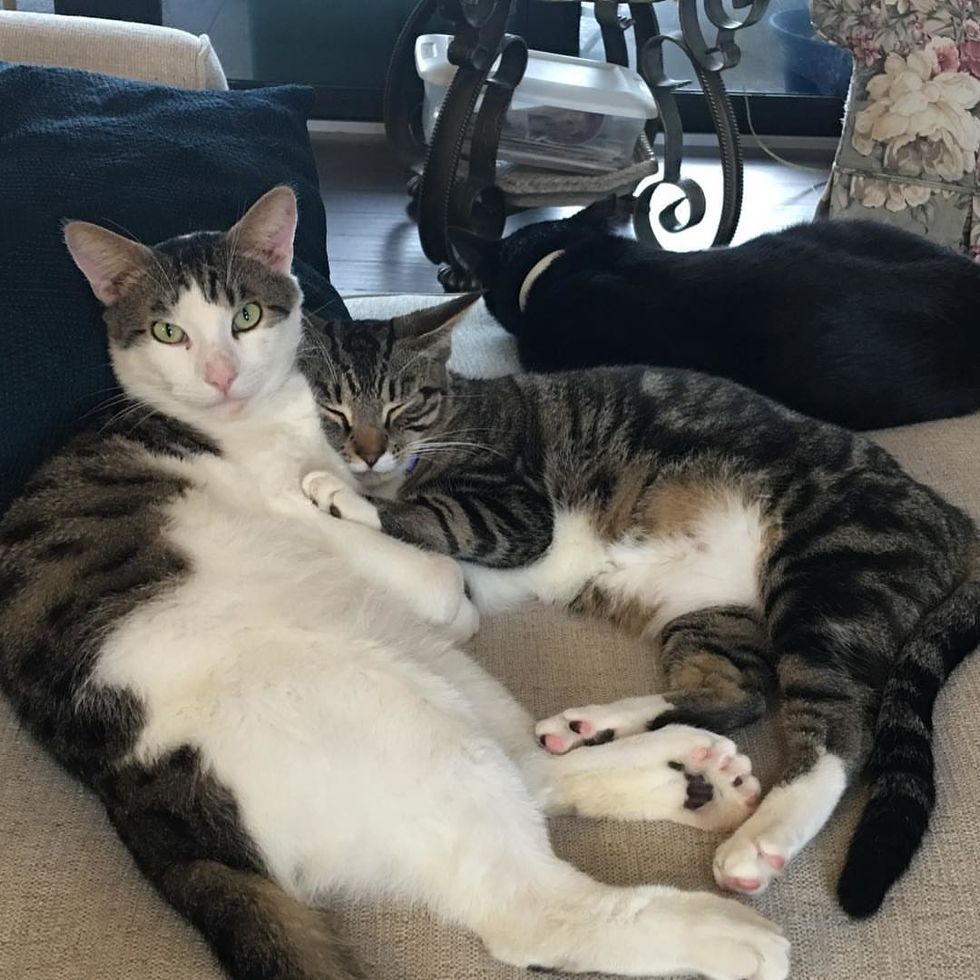 Debbee @hubbleharris
The kittens immediately gravitated towards him, and Hubble started grooming them as if they were his own.
"He would play with them and clean them. He just loves being around kittens and they love being around him."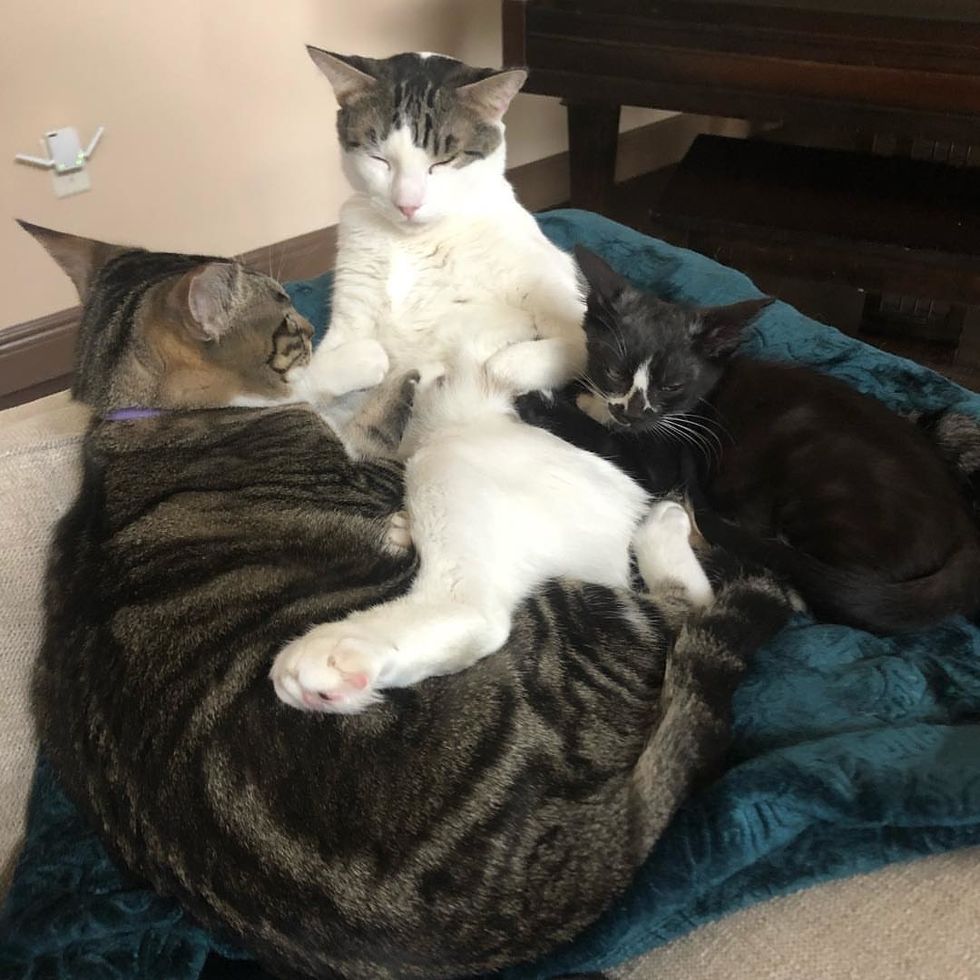 Debbee @hubbleharris
Hubble is very gentle with his kittens and puts up with their many antics.

"He is kind and loving and very tolerant to kittens that can be very demanding at certain points in time."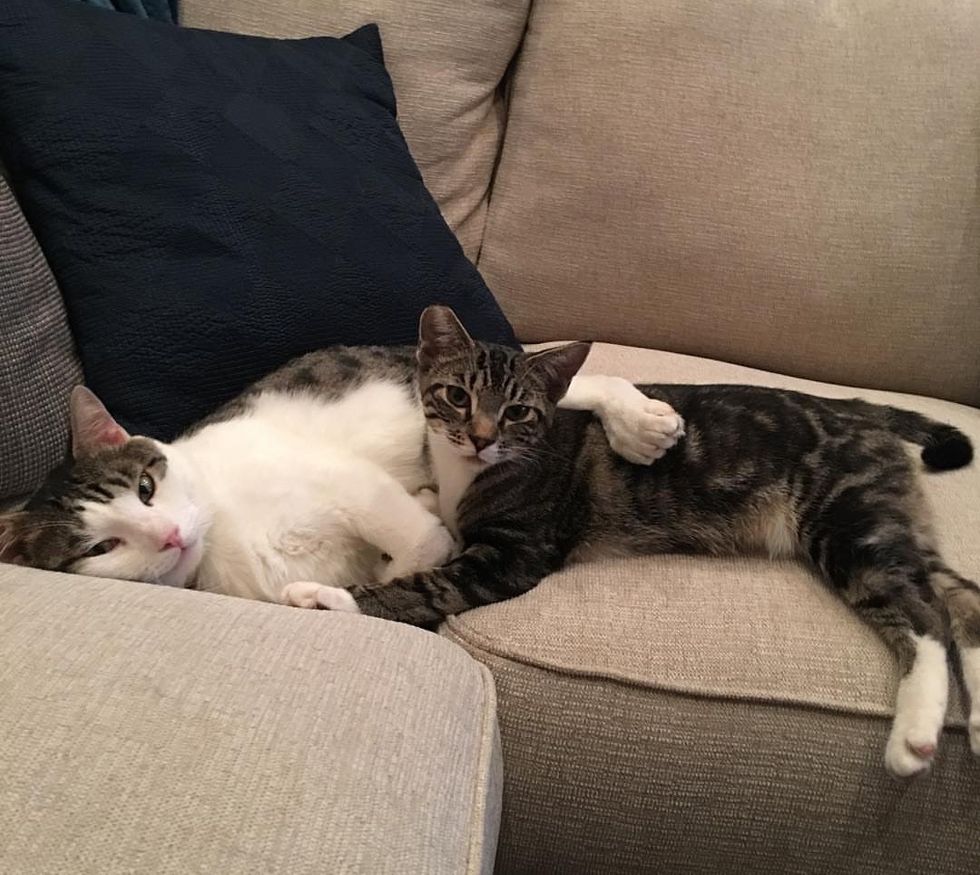 Debbee @hubbleharris
"When Hubble meets a kitten for the first time nobody seems to judge him," Debbee said. "The kittens don't look at his disabilities. They just want to play and be loved and cleaned."
Watch Hubble and his foster kittens in this cute video:

"Cats with special needs make wonderful pets. They are usually the ones left behind at the shelter," Debbee added.

Hubble cuddling with his foster kitten Esmeralda.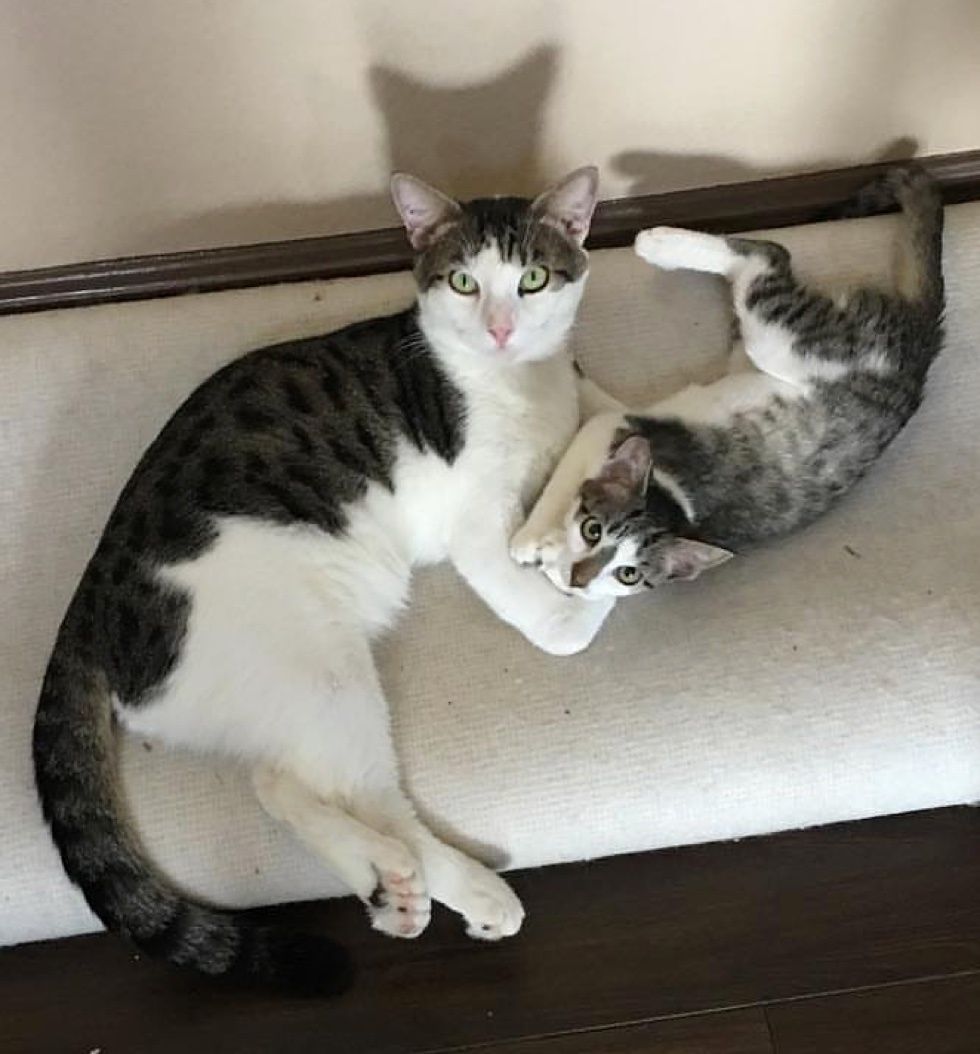 Debbee @hubbleharris
"I think in some ways, Hubble knows it's important to help rescue these kittens since he's a rescue himself," Debbee told Love Meow.
He's taken on the role of Foster Dad and is giving his kittens the same love that he received when he was rescued.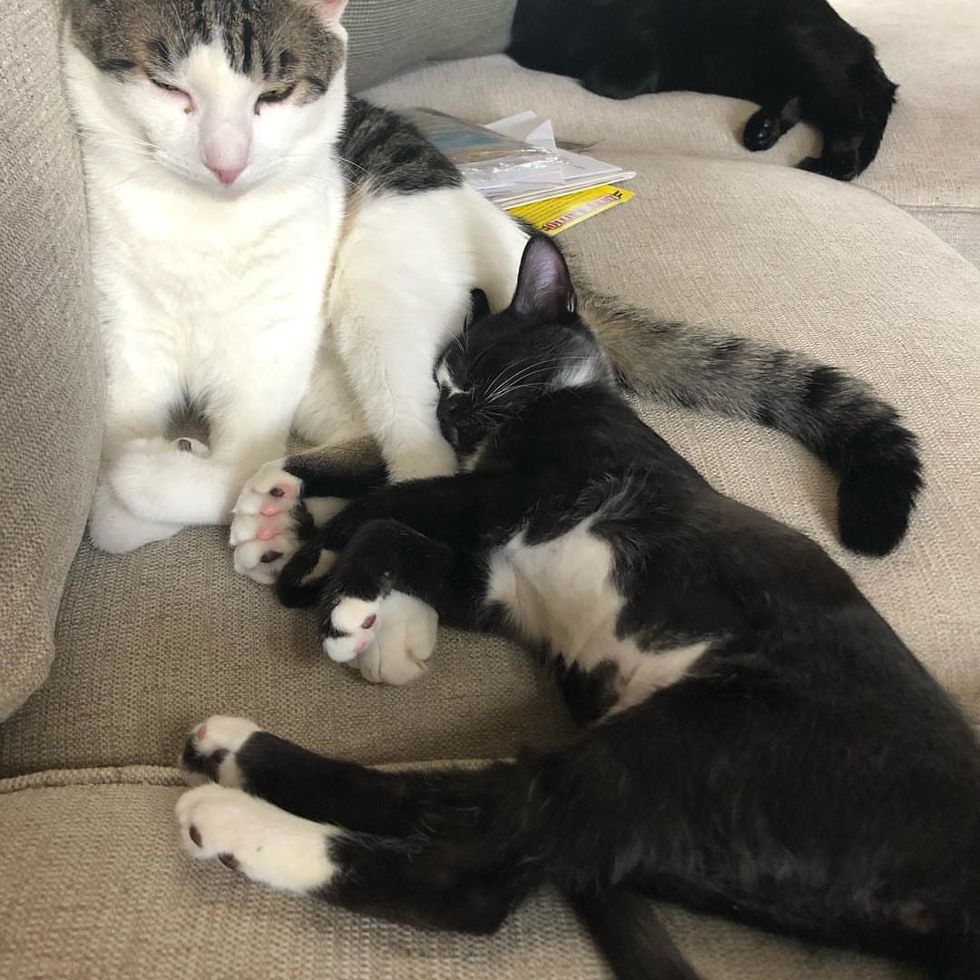 Debbee @hubbleharris
Share this story with your friends. Follow Hubble and his adventures on Instagram @hubbleharris.
Related story: "Kanga-roo" Kitten Hops Her Way Into Her Rescuer's Arms, Now 3 Years Later