A little calico was brought back from the brink with her sister by her side. Months later, they had their dream come true.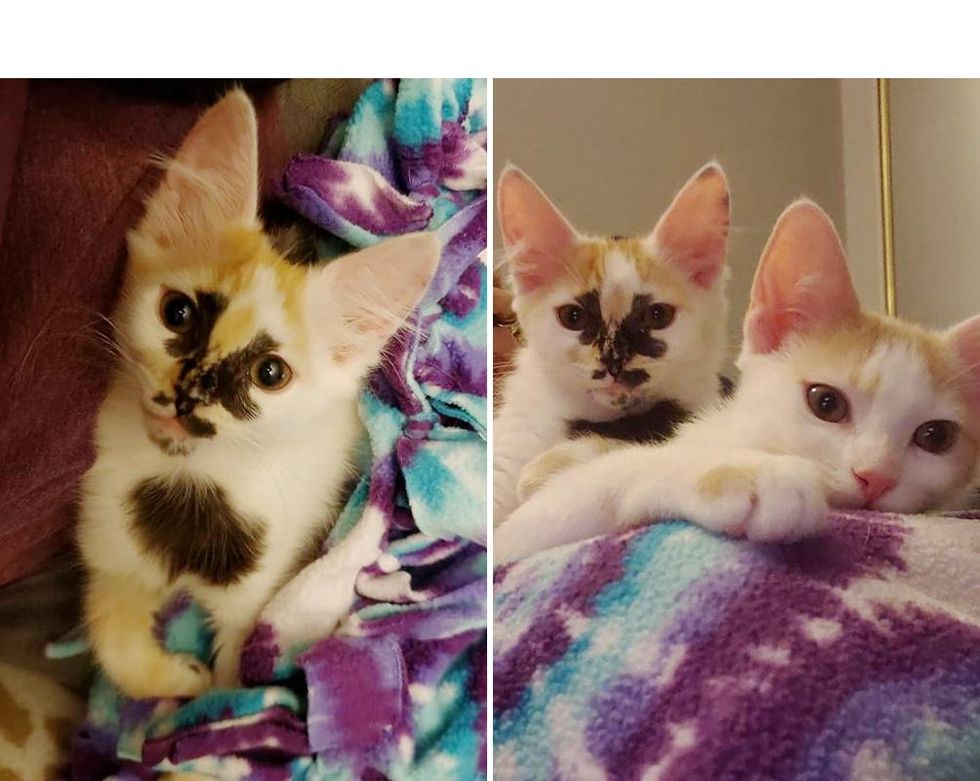 Erin @catasticalmeows
A litter of kittens was found outside without a mom and brought to Wrenn Rescues (in Southern California) for a chance at a better life. They were very frail, covered in dirt and fleas and hadn't eaten for at least a couple of days.

They came to their foster home in need of critical care. Ashley, a volunteer of the rescue, worked tirelessly around the clock to nurse the kittens back to health.
One of the littermates named Auntie Whispers (AW) has beautiful markings on her face that resemble a painting.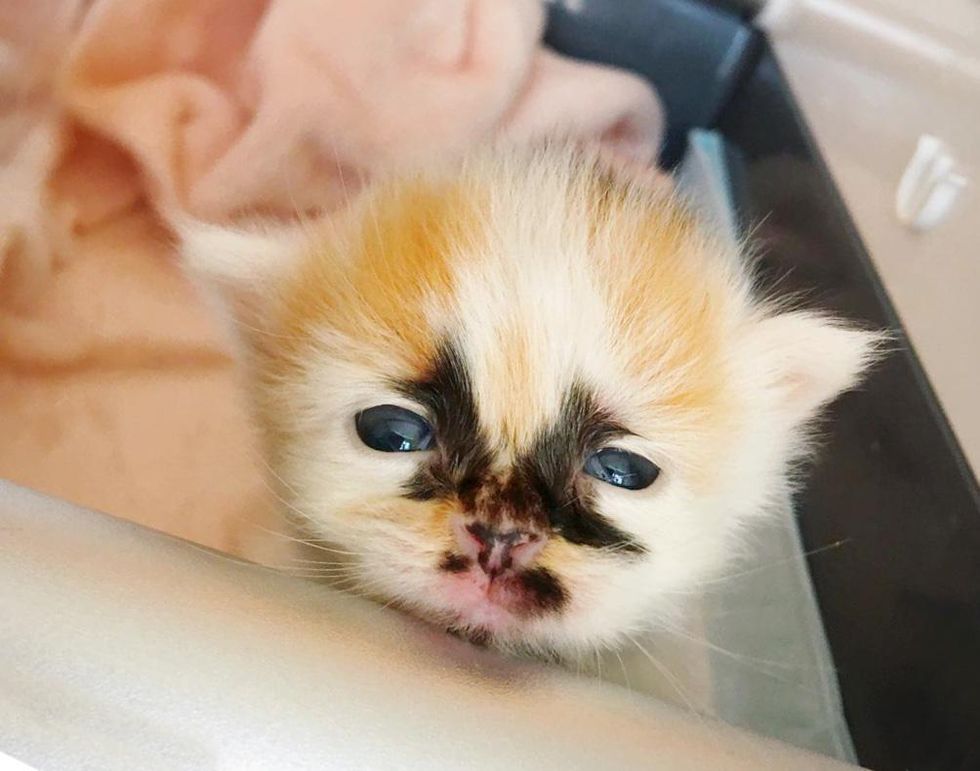 Ashley @bruceandfoxfosters
She was often seen clinging to her sister Lorna during her recovery. They were two peas in a pod from the start.

Once the kittens got back on their paws, they were transferred to another foster home where they continued to thrive and began socialization.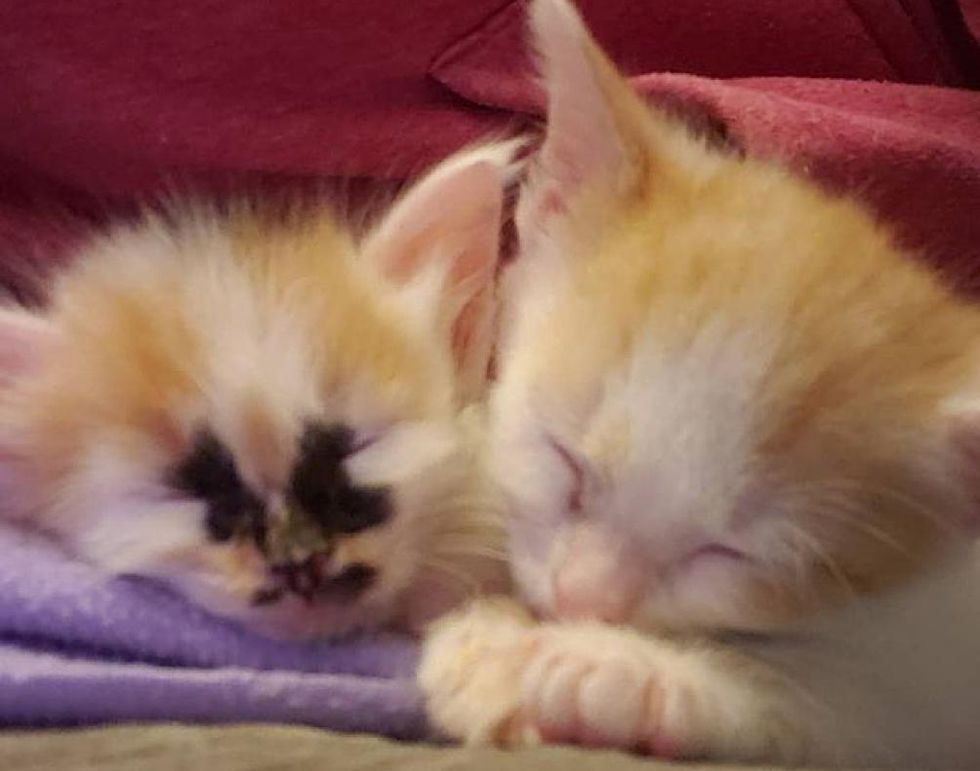 Erin @catasticalmeows
At four weeks old, their personalties started to emerge. The sisters were full of sass and mischief. They enjoyed wrestling with each other, rolling around together like a giant fluff ball.
Foster Mom Erin and her son Chris built a kitten suite for the rambunctious pair to roughhouse in.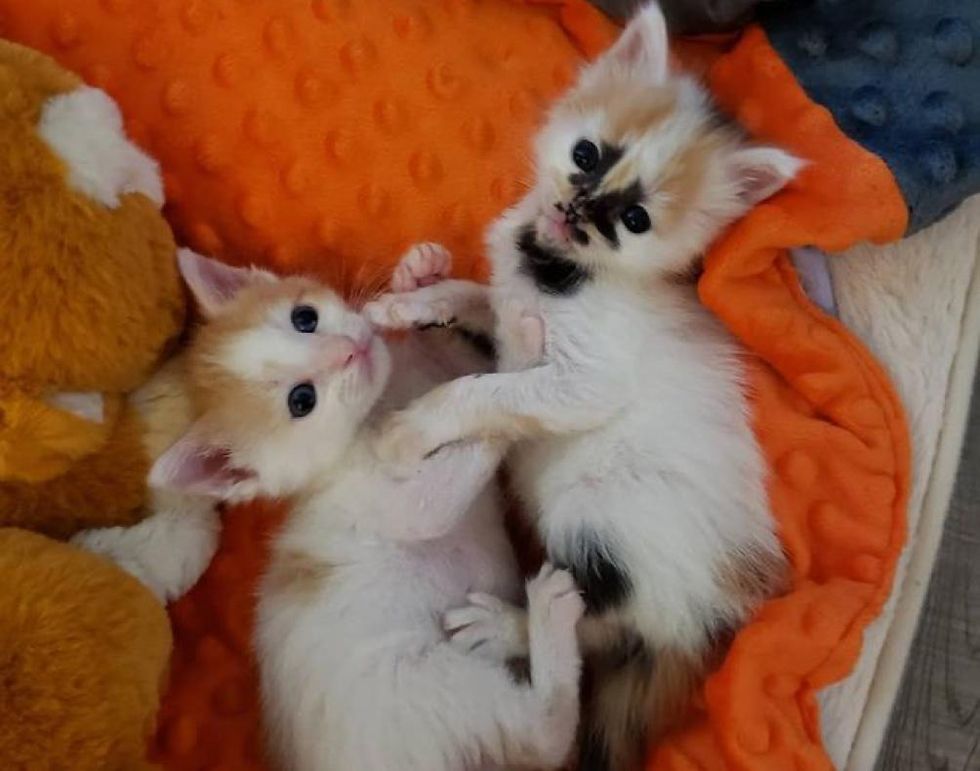 Erin @catasticalmeows
"They needed an area to play together without wobbling all over the room. They still weren't quite sure what toys were, but they were learning," Erin shared.

The two roly-polies carried on their daily play-fights while trying to figure out their assortment of toys. They learned to eat from a dish together, and mimicked each other when they played.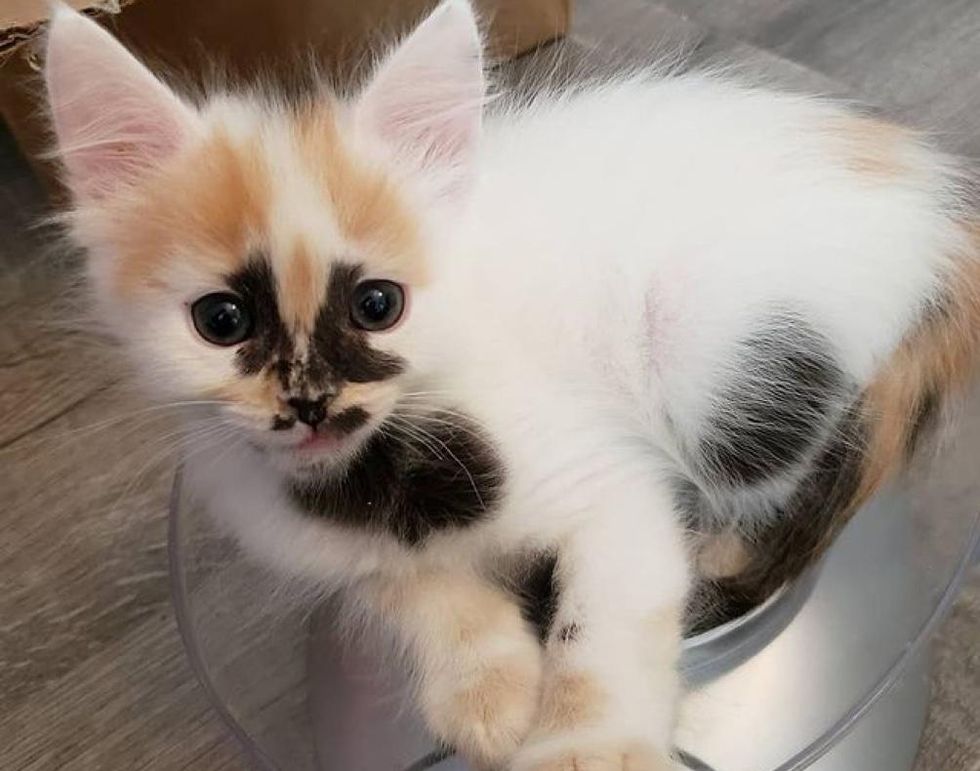 Erin @catasticalmeows
AW had always been the smaller of the two, but what she lacked in size, she surely made up for in attitude.
"She was petite and princess like, and her sister was the rough and tumble type. When all the play was over, they both were the snuggliest and purriest little two."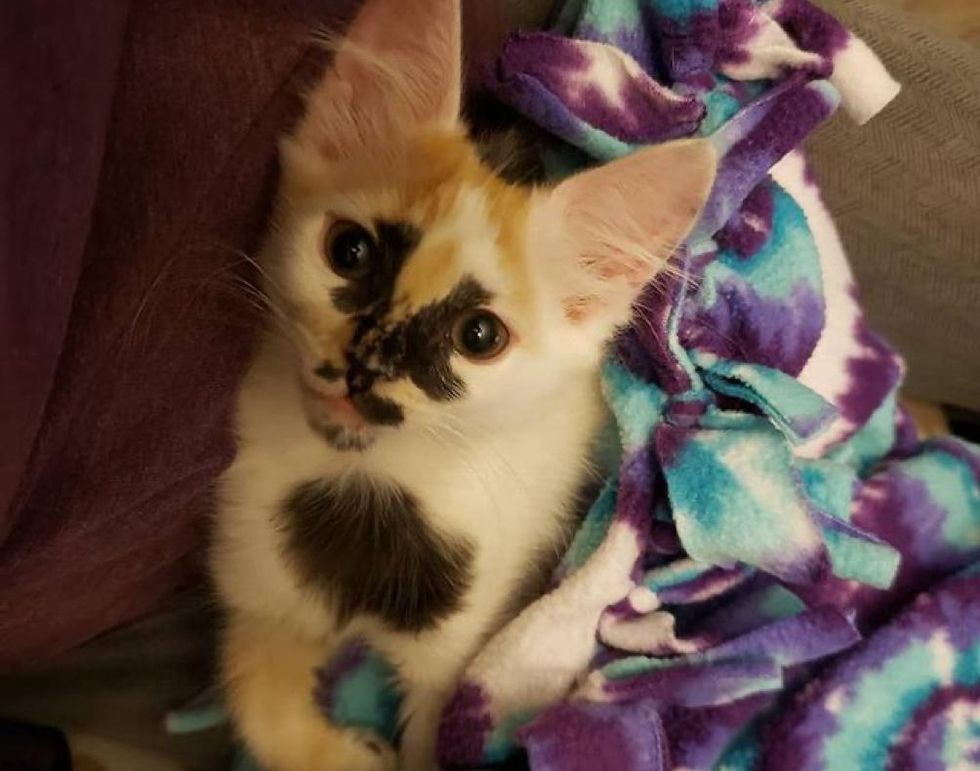 Erin @catasticalmeows
AW enjoyed being her humans' neck warmer, getting up-close and personal while purring into their ears.
Lorna gave the best face rubs and turned into a full-fledged lap cat. She was nurturing and motherly to her sister, keeping her clean from head to toe.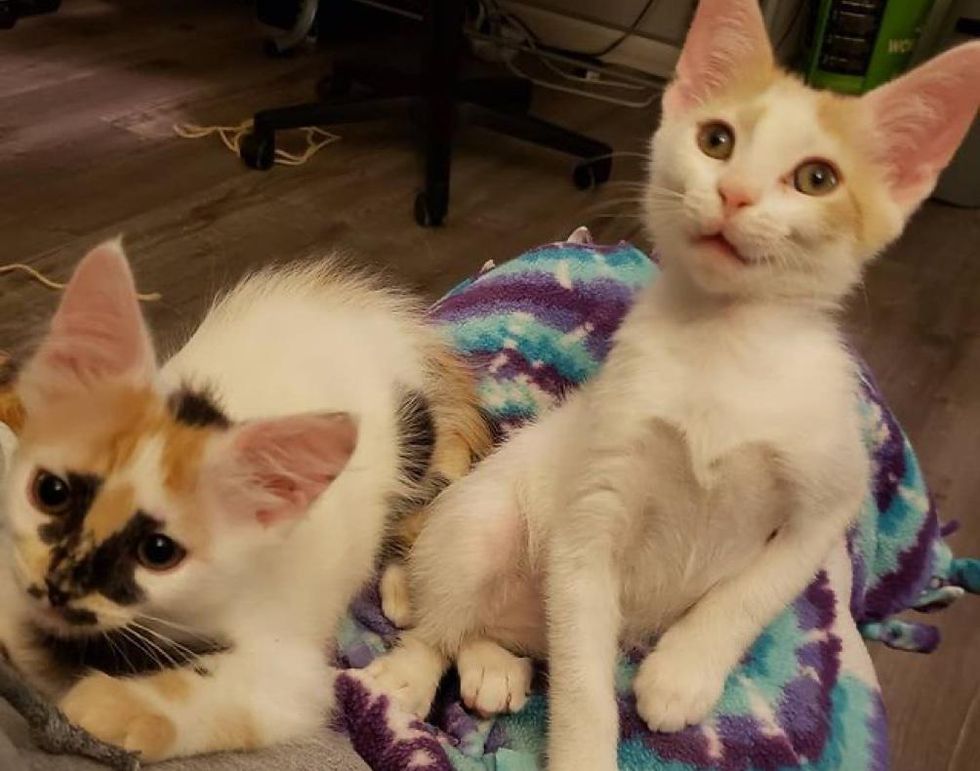 Erin @catasticalmeows
The sweet calico has beautiful markings on her coat, face and even toe beans. "She is quite the colorful girl. She has a ton of little freckles and random black hairs popping up all over," Erin added.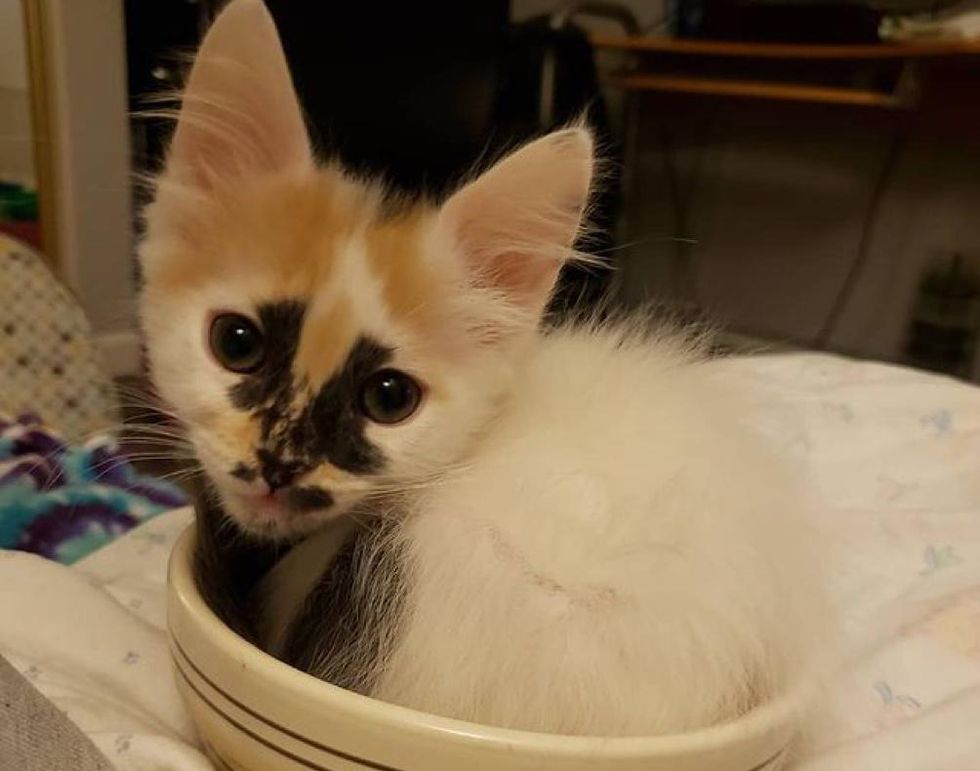 Erin @catasticalmeows
The dynamic duo blossomed into gorgeous young cats and their bond grew stronger than ever.
After weeks of waiting for the right home, the two sisters had their dream come true when the perfect family came their way.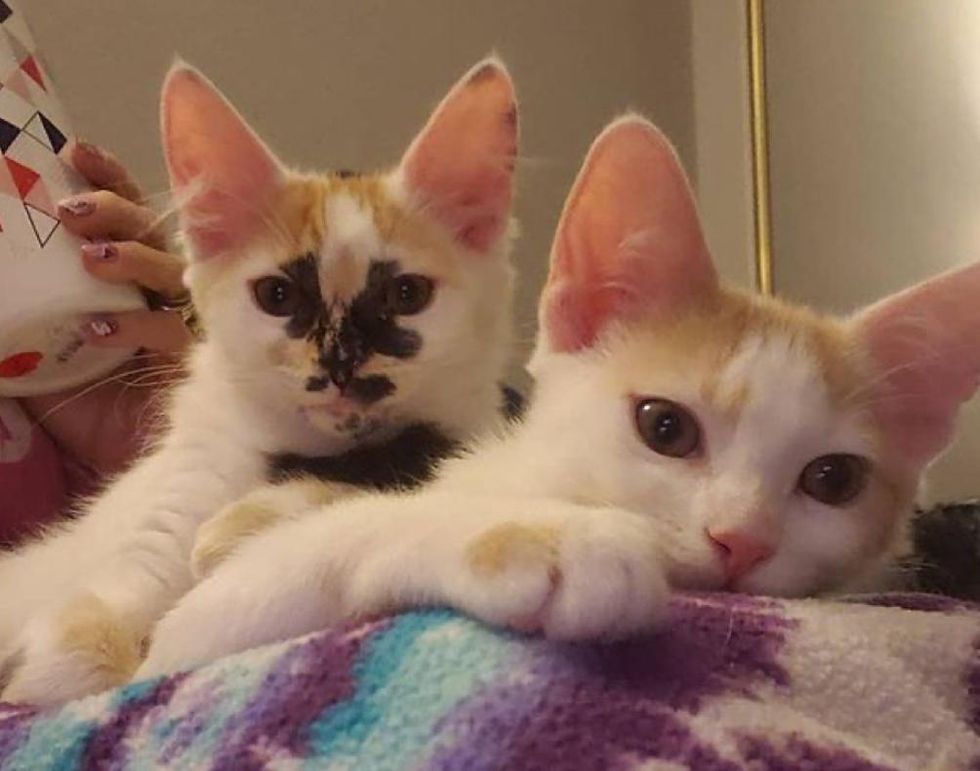 Erin @catasticalmeows
A nurse fell head over heels for the bonded pair and knew they had to stay together. She welcomed them into her home and made them a permanent part of her family.

The two best friends have grown by leaps and bounds, but some things never change.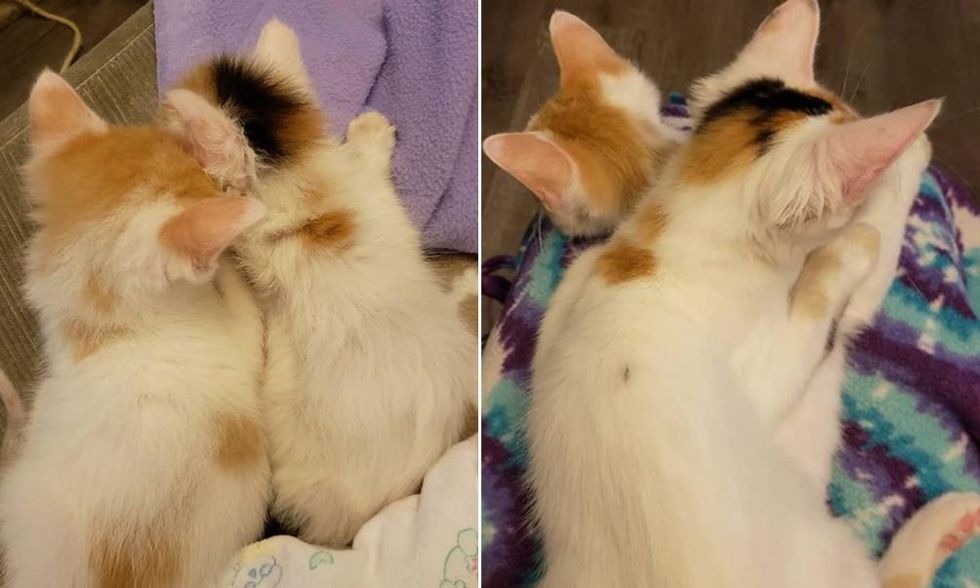 Erin @catasticalmeows
The feline sisters (renamed Miss Spink and Miss Forcible) are living the best life. They bring so much joy to their new mom and fill the house with endless entertainment.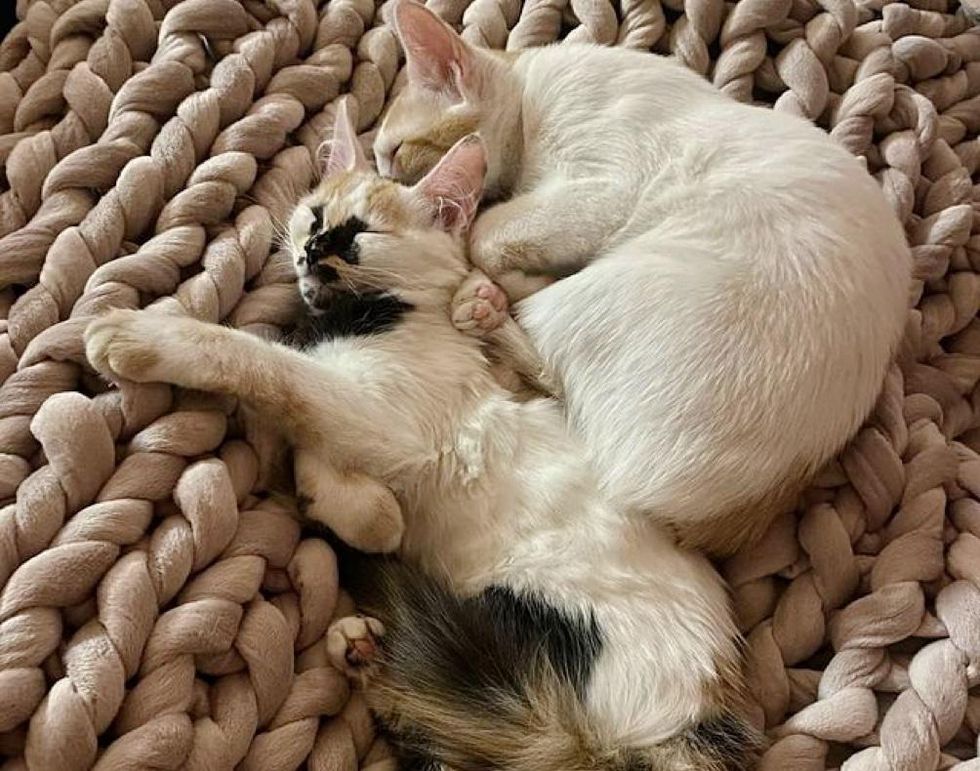 Erin @catasticalmeows
"They are my little rays of sunshine at the end of my day. I can't imagine life without them," their new mom said.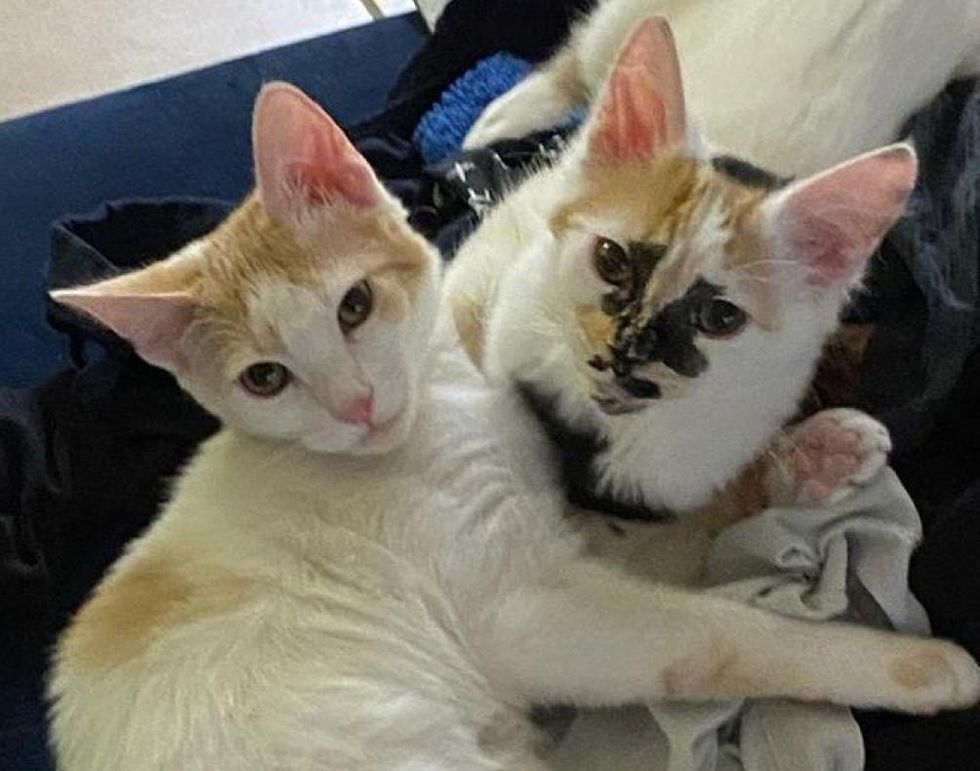 Erin @catasticalmeows
Share this story with your friends. Follow Erin's foster kitties @catasticalmeows.
Related story: Two Kittens Found Near Road, Look Out for Each Other and Insist on Staying Together