A kitten was found alone on a porch. He was blind and sick but all he wanted was to have someone to cuddle.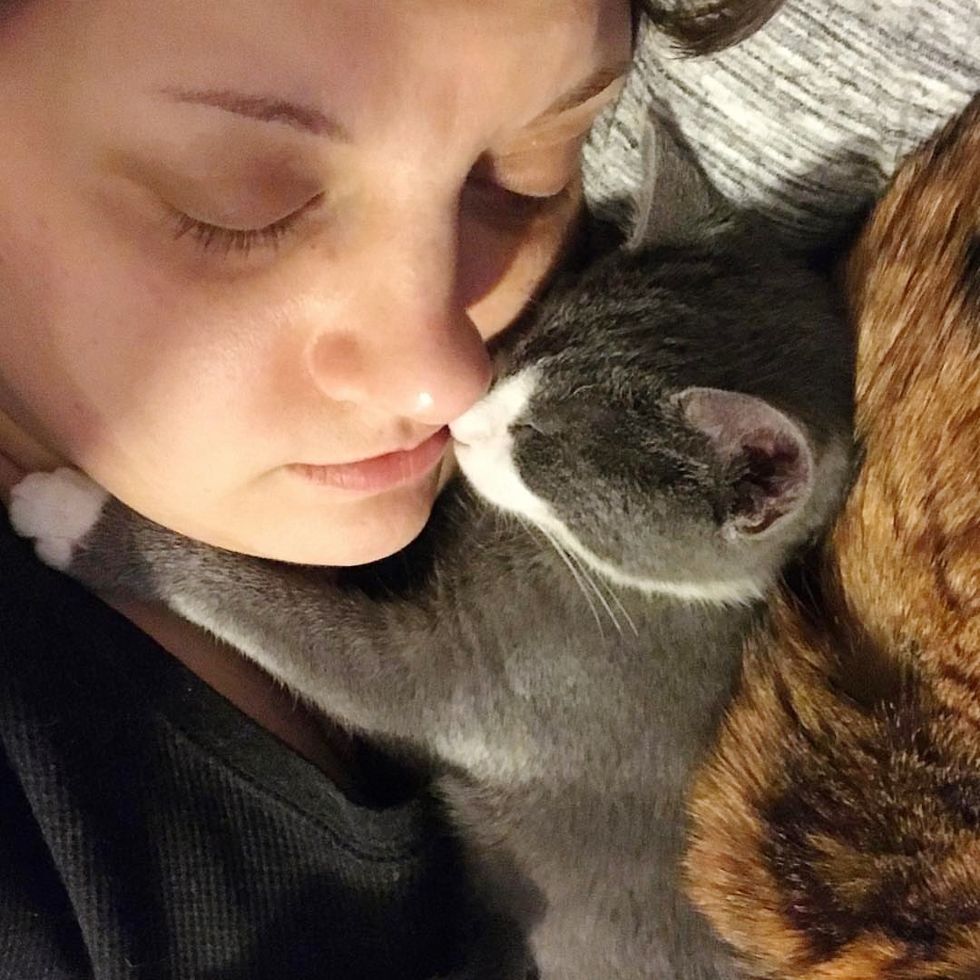 Leigh Hoag @leighs_fosters
A kitten, just a few weeks old, wandered onto a resident's porch last fall. He was in poor shape with severely infected eyes. After the vet confirmed that he was blind, the person who discovered him, requested to put him to sleep.

The vet refused, so the resident turned to social media to look for another vet. That's when the director of the local Humane Society (in South Carolina) came across their post and offered to take the kitty.
Leigh Hoag, a foster volunteer, was recovering from a spinal surgery when she learned that the kitten needed a foster home. She immediately stepped up to help.
"I was still in pain and in recovery but I knew I had to take him in," Leigh told Love Meow.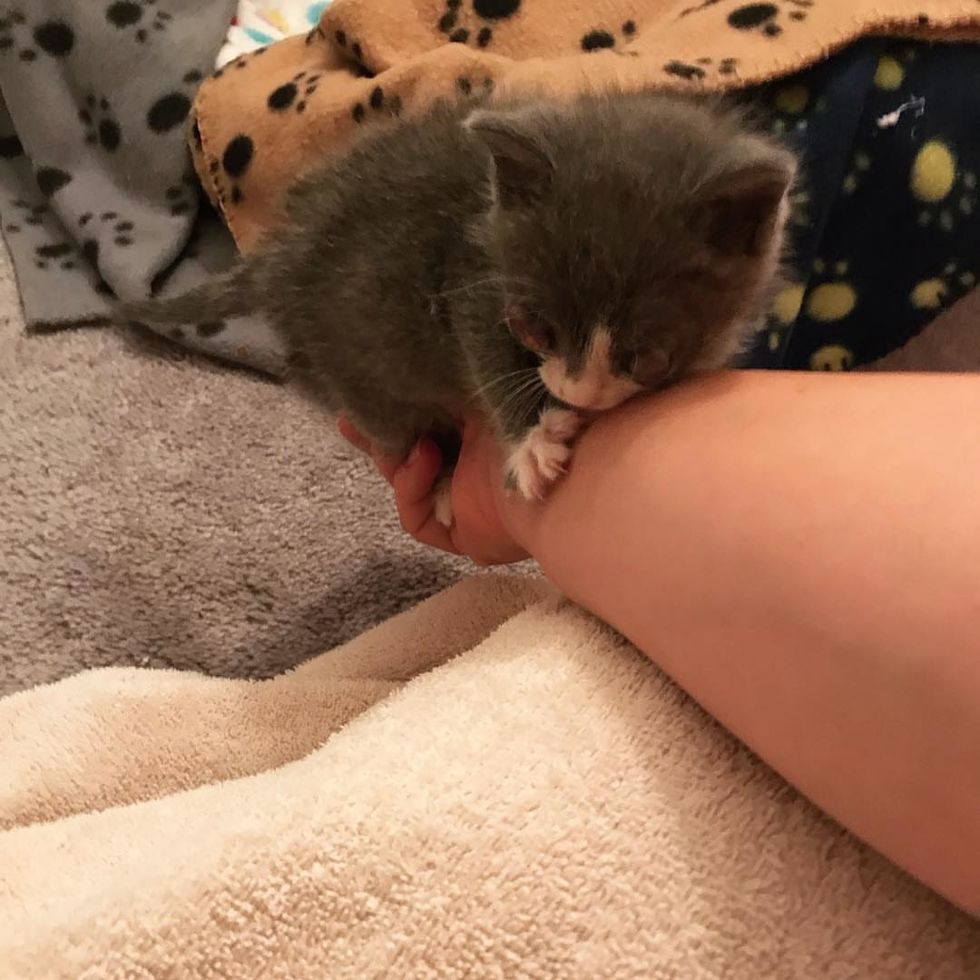 Leigh Hoag @leighs_fosters
The kitten named Benjamin or Benny moved into his very own kitten room. Right away, he began to sniff and explore around. Within moments, he found his litter box and mapped out the area like a pro.

"But mostly what he wanted was to be purrito-ed in soft blankets and rocked to sleep. He was so affectionate and purring so much."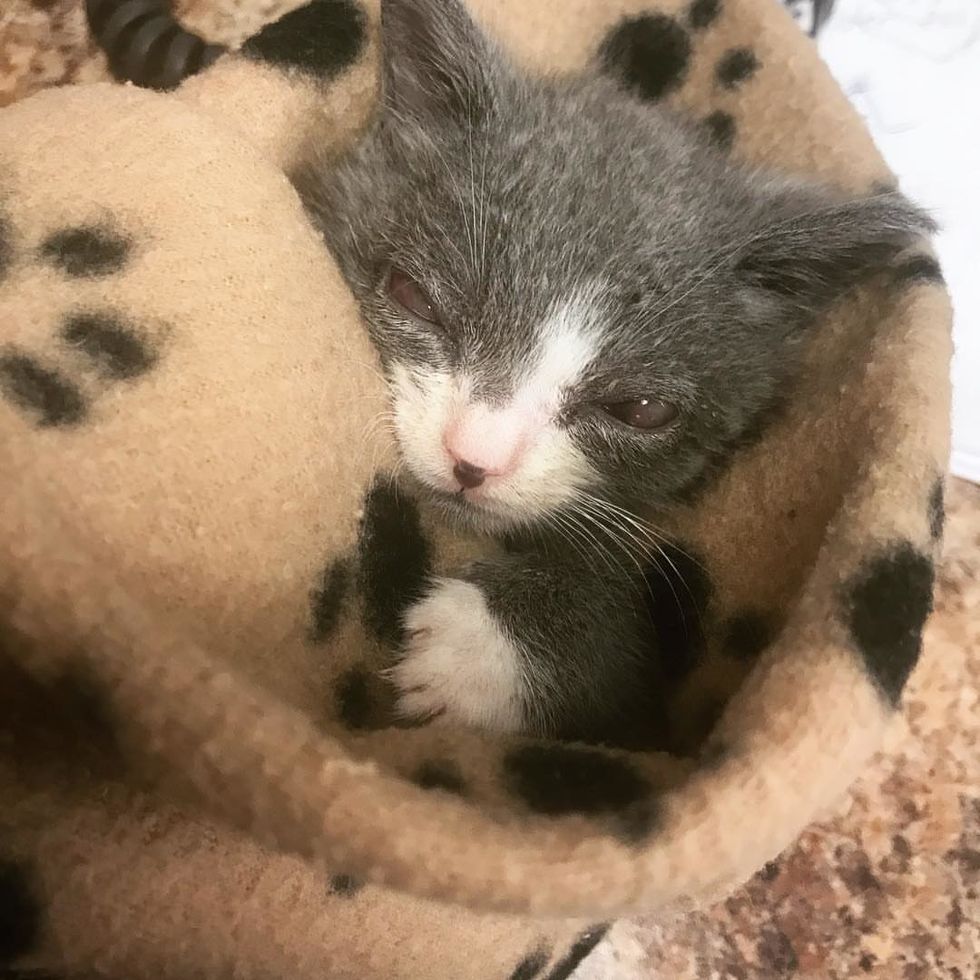 Leigh Hoag @leighs_fosters
Benny had gone without treatment for so long that he had lost sight in both eyes.

"The right one was bulging, ulcerated, he'd scratched it and it was scabbed over. The other was bad as well but not swelling. We suspect he had a URI (upper respiratory infection) and had had it for some time. We have no idea if he was ever with his mother," Leigh added.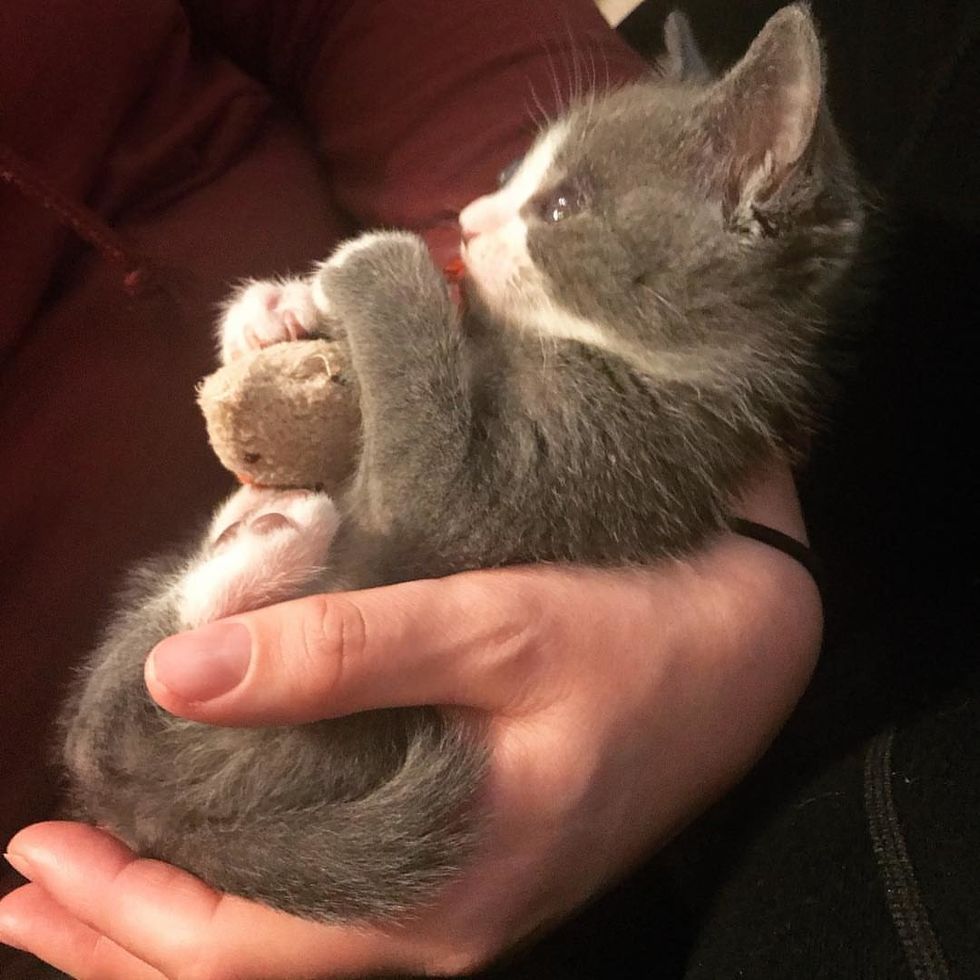 Leigh Hoag @leighs_fosters
Benny was not afraid of anything and just wanted to be loved and cuddled. "I knew he had the will to live and that we could get him through this."

His right eye was unsalvageable and needed to be removed to prevent infections. He was very underweight and had to wait until he was big enough for surgery.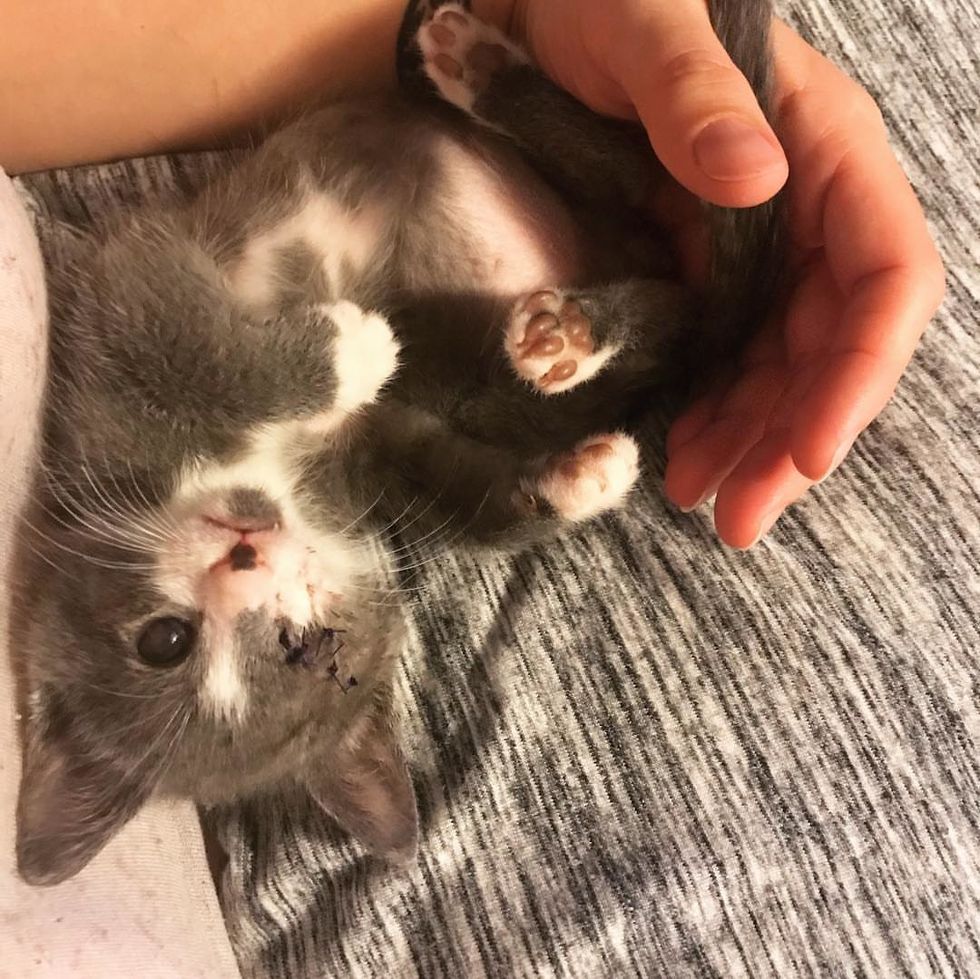 Leigh Hoag @leighs_fosters
"He wasn't more than one and a half pounds, but he came through that surgery like it was nothing. I brought him home that same night and he was just exactly himself. He wanted snuggles and to be wrapped up," Leigh told Love Meow.

Benny went right back to his playful, mischievous self, scampering around the room and even trying to leap down the stairs.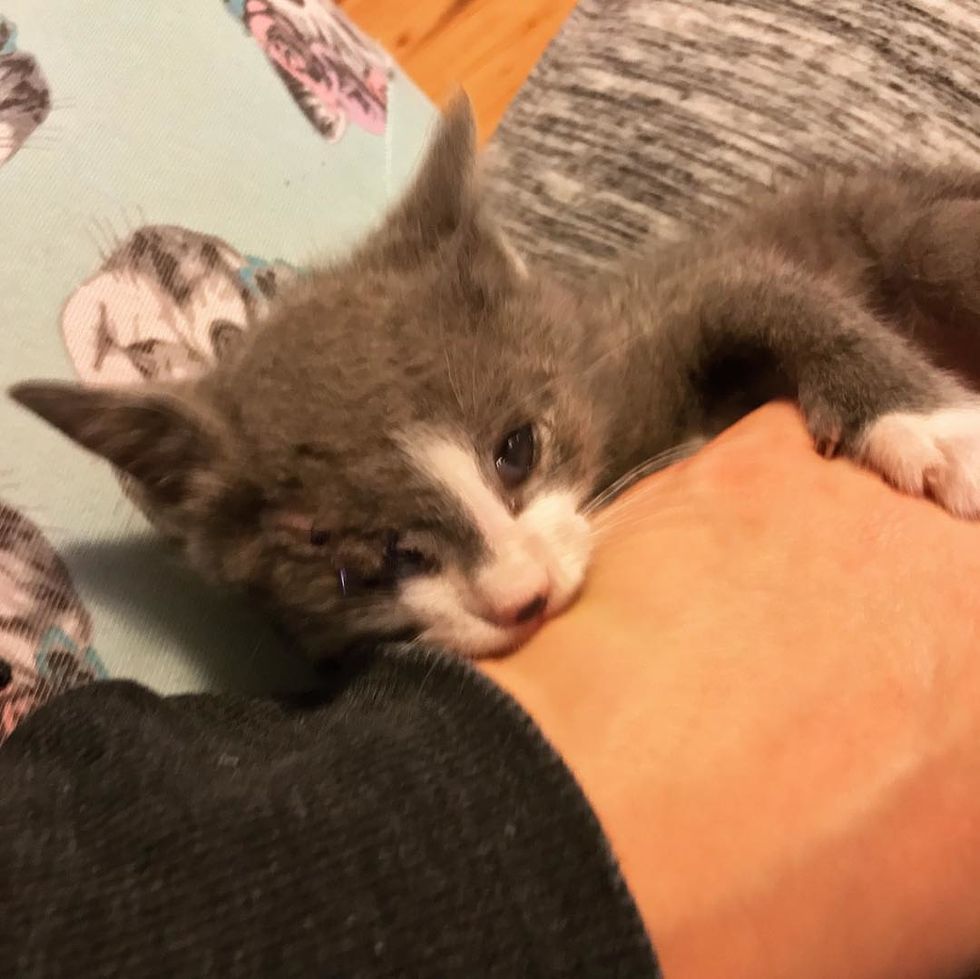 Leigh Hoag @leighs_fosters
The sweet kitty doesn't want to be alone any more, following his foster mom everywhere she goes.
Watch Benny's rescue journey in this video:
Blind kitten found on porch gets second chance at lifeyoutu.be
Leigh brings him to work every day, and he has become their office kitty, offering "help" on the desk and supervising his human on her shoulder.
He will tuck himself in her work jacket when he needs a nap.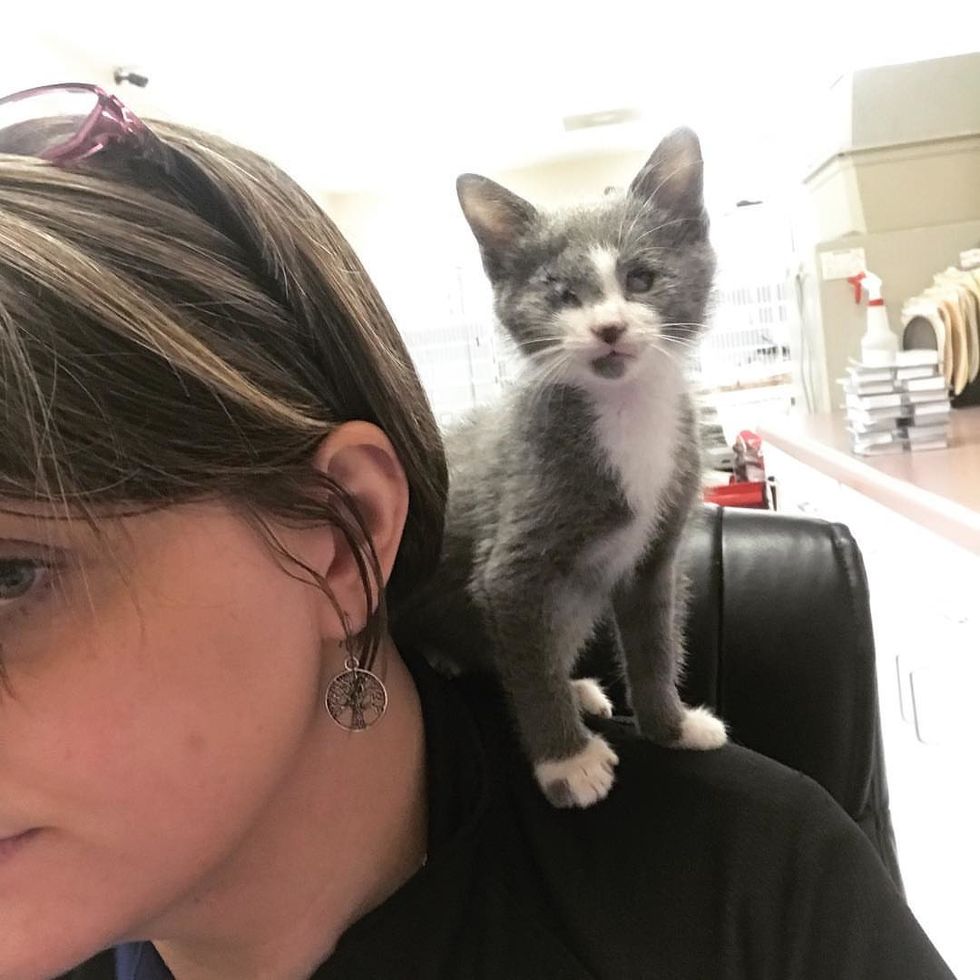 Leigh Hoag @leighs_fosters
Benny is fearless and curious about everything. He can navigate around using his amazing hearing and sense of smell.

"Nothing is an obstacle to him," Leigh said. "You would never know there's anything wrong or different about him. He is just like all the other kittens I've fostered."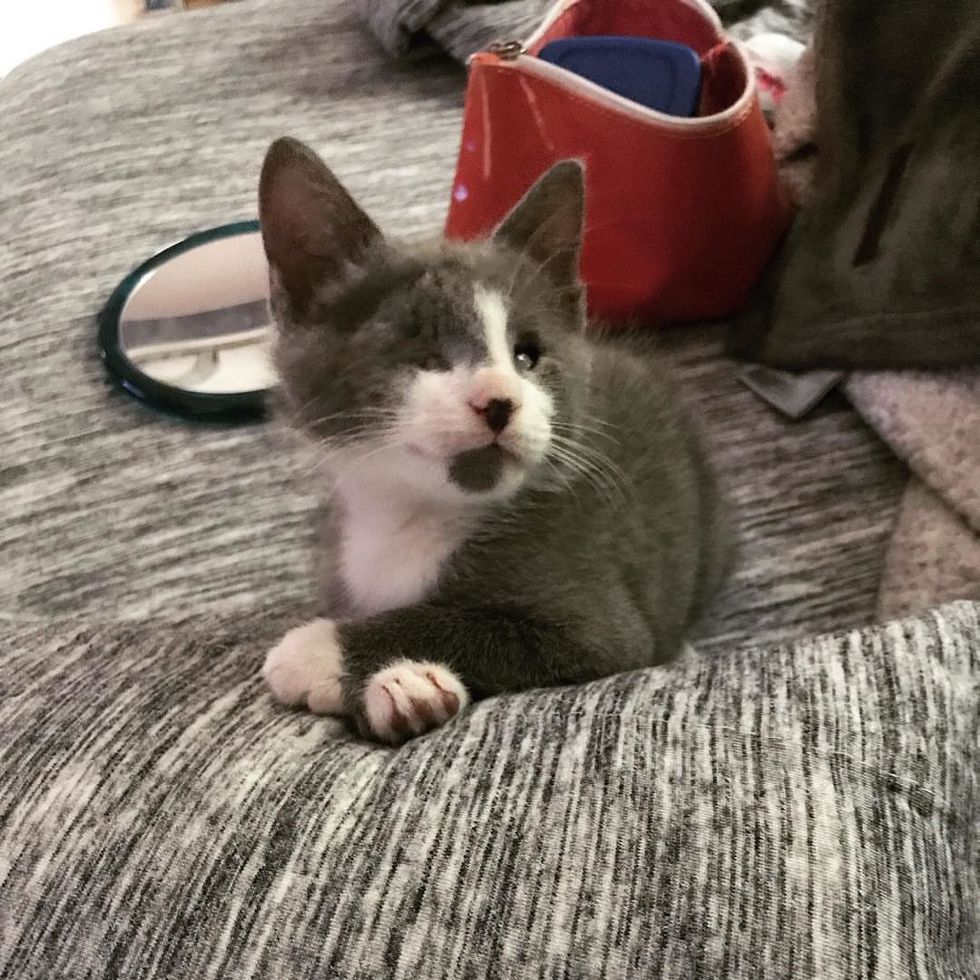 Leigh Hoag @leighs_fosters
"He bounced back (from every challenge) like it was nothing. I was worrying about him all the time, and he's just going about his life," Leigh said.
"I will never understand how someone looked at him and didn't see that he could survive, that he wanted to survive."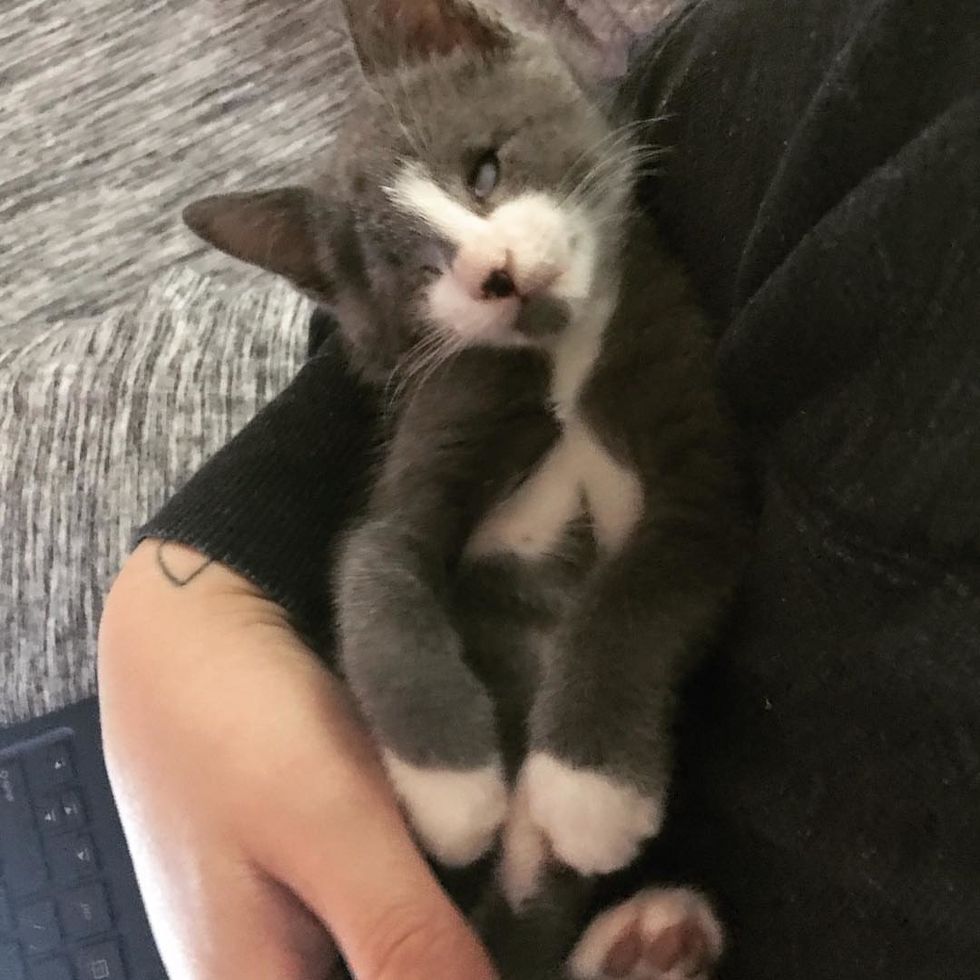 Leigh Hoag @leighs_fosters
Benny has discovered that he can jump off the bed and climb the cat tree like a champ, and that the dust bin is fun to play with.
"He's enamored with my resident kitty, Perkins, and follows her everywhere. He climbs into the bathtub with her and up the cat tree and back down."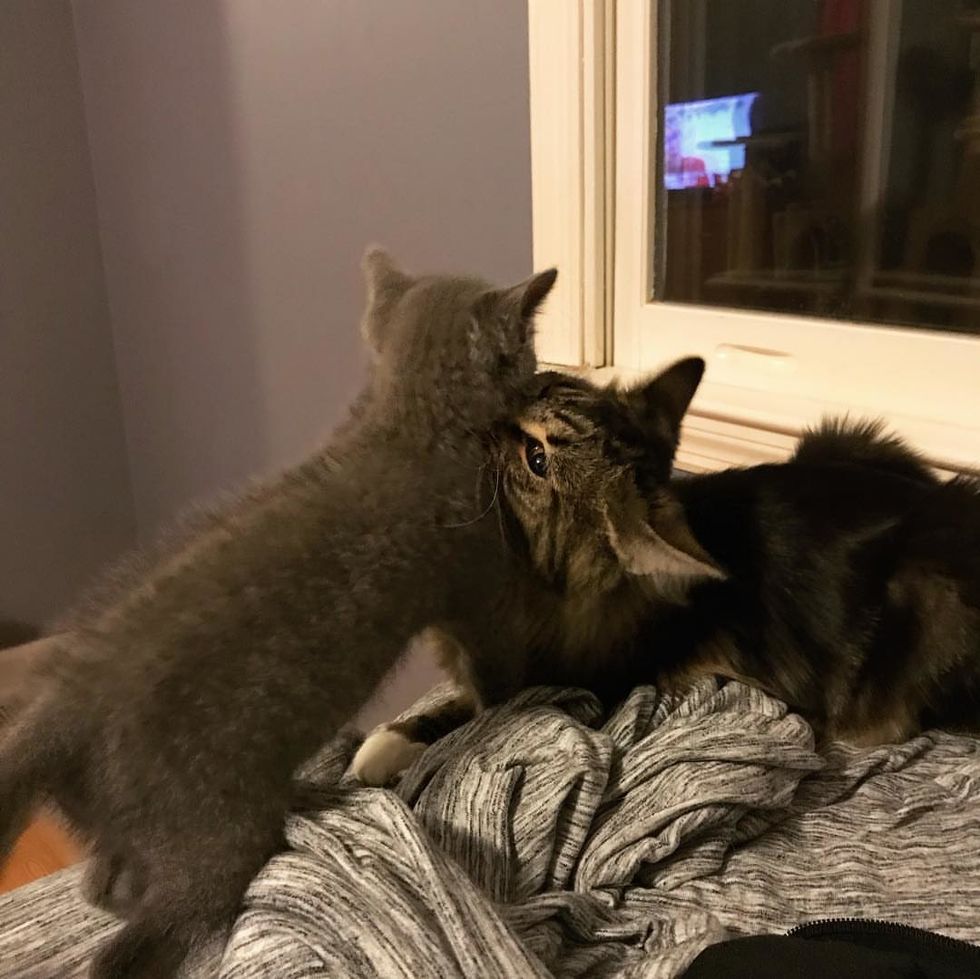 Leigh Hoag @leighs_fosters
It's been three months since Benny was rescued from an uncertain fate. He's happy and healthy and has gotten bigger and more playful than ever.
Cuddling with his foster mom is still his favorite pastime.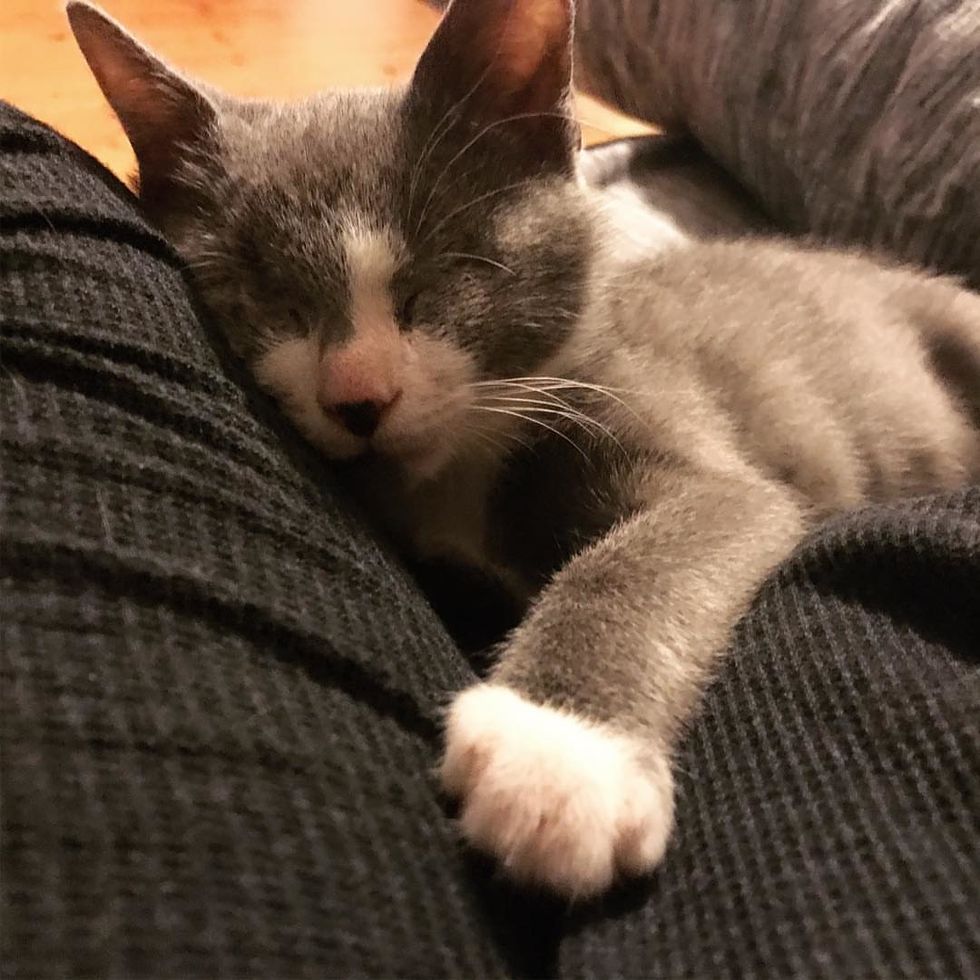 Leigh Hoag @leighs_fosters
"Nothing ever stops him."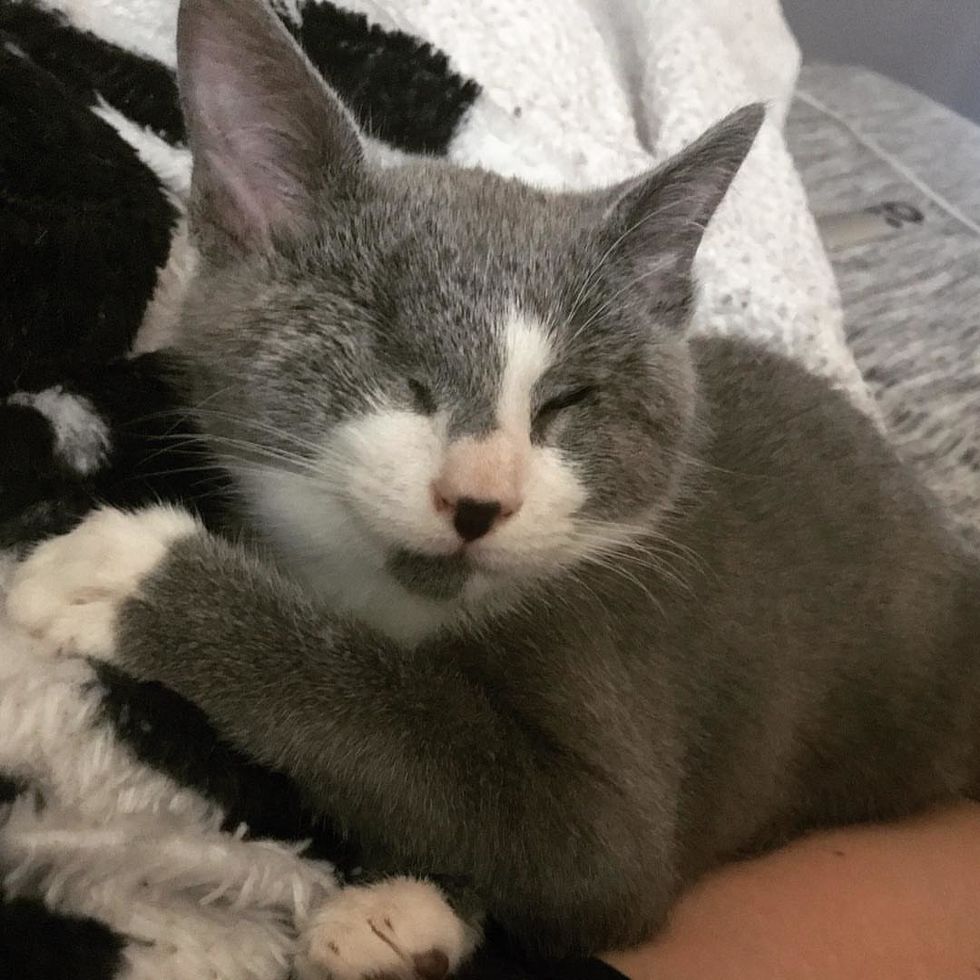 Leigh Hoag @leighs_fosters
Share this story with your friends. Follow updates on Benny and Leigh's foster kitties on Instagram.
Related story: Woman Hears Blind Kitten Meowing to Her at Shelter and Can't Leave Him There