A blind kitten caught the attention of a woman when she heard his scream at the shelter. She couldn't leave him there.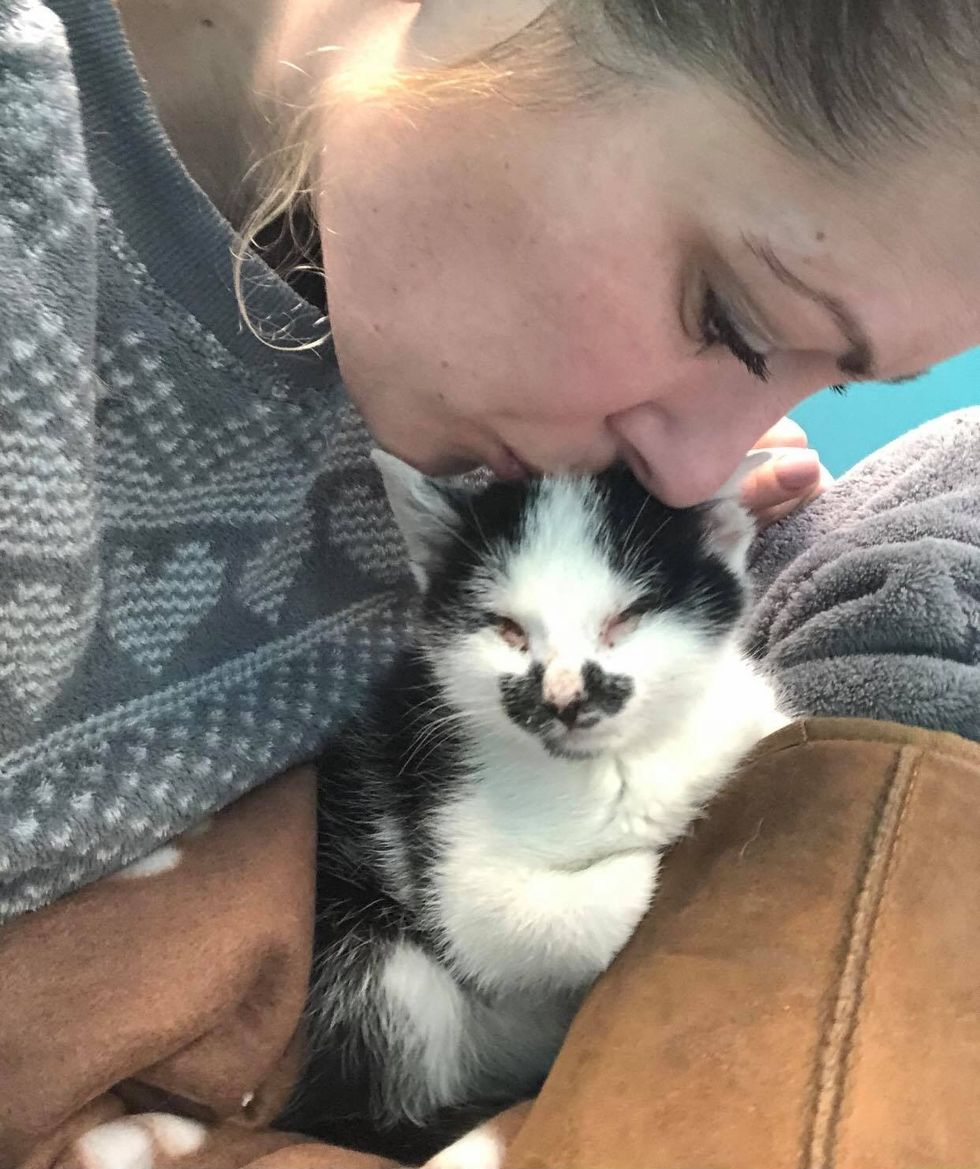 Tara Kay and Melvin the blind kittenThe Odd Cat Sanctuary
Katie Buckman, a kitten rescuer based in Sanford, North Carolina, went to a local shelter to pick up a couple of kittens when suddenly, she heard cries coming from a kennel. She turned toward the sound and saw a little blind kitten desperately trying to get her attention.
"This little guy was found as a stray and brought to the shelter. I had gone in for two other kittens but there was no way I could leave him there, screaming in a cage," Katie shared with Love Meow.

As Katie approached him, he meowed even louder. She packed up all three kittens and headed to the vet.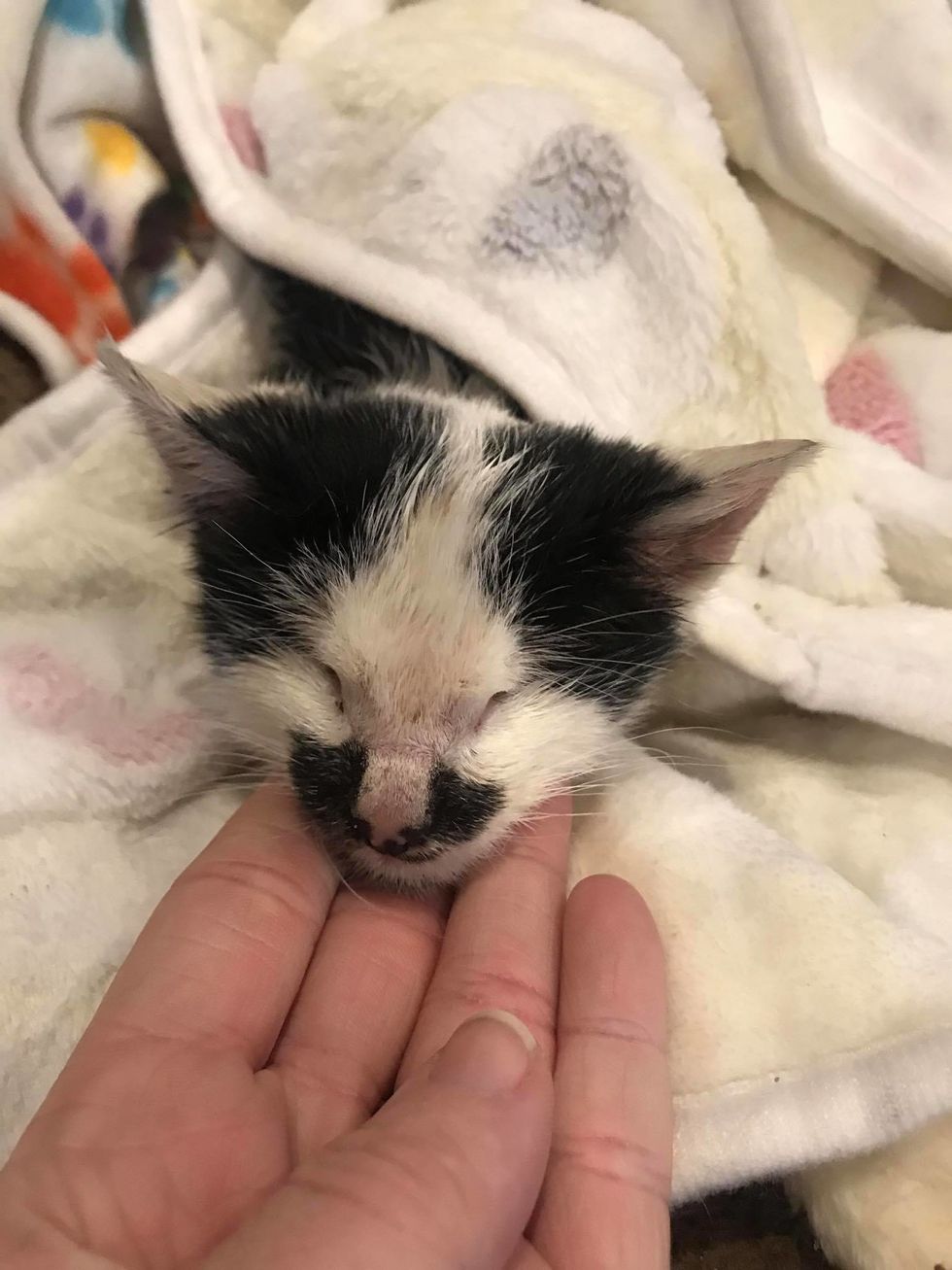 Katie Buckman
"He was tired, scared and wasn't super responsive to anything other than food."
Katie took him home and wrapped him up in her best blanket with a heating pad and a heartbeat toy. Her dog, Burt, came to offer some comfort and kept the little guy company the whole time.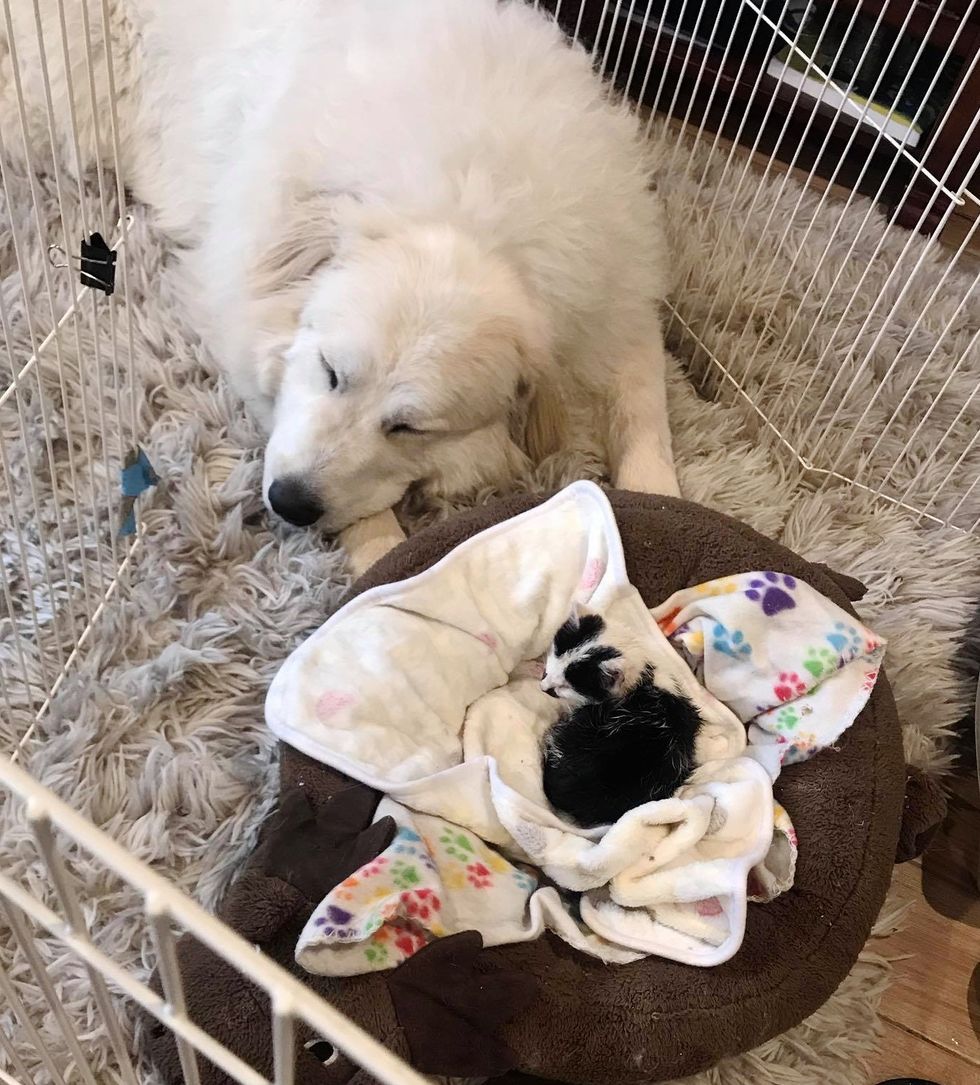 Katie Buckman
"The next day, he was a different boy. He started playing with some toys, licking my face… He flourished into a playful, affectionate and silly kitten," Katie said.
The kitty is completely blind as a result of microphthalmia, a congenital condition in which the eyeballs are abnormally small. But nothing seems to faze him.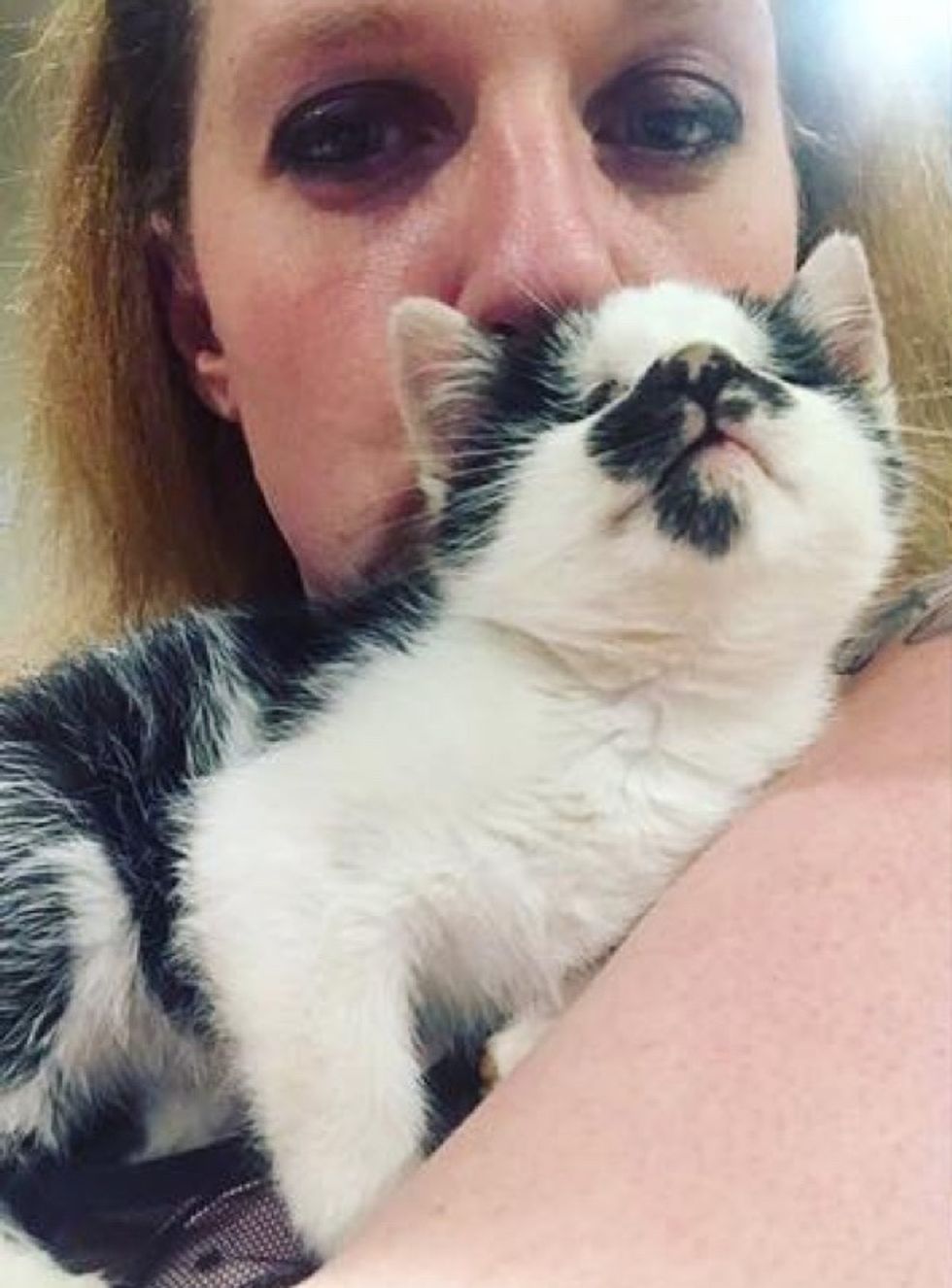 Katie Buckman and Melvin the blind kittenKatie Buckman
Knowing that the kitten would need special care and a home fully equipped to deal with any possible issues that may arise, Katie reached out to the Odd Cat Sanctuary in Salem, Massachusetts to see if they could help.
Tara Kay, founder of the Odd Cat Sanctuary, welcomed the little one into their rescue with open arms. "We help kittens and cats with 'challenges' or that have been neglected."
They named him Melvin.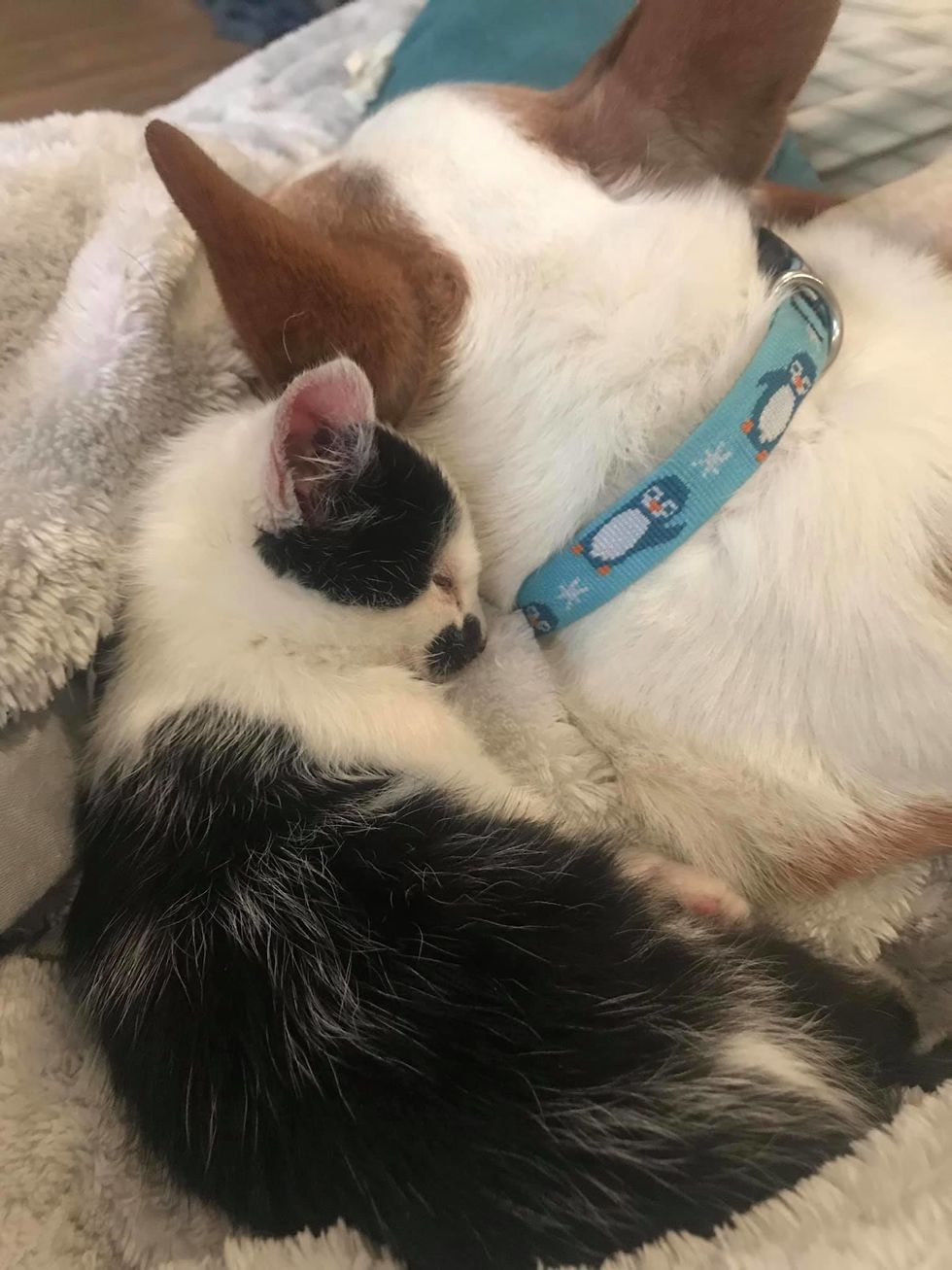 Katie Buckman
"He's the perfect little guy. He loves to eat and play, and purrs the second you hold him," Tara told Love Meow. "He screams for attention, but once you pick him up, he stops and purrs."

Melvin was underweight when he was at the shelter. Over the next few days in their care, he really filled out and even got a cute little belly to show off.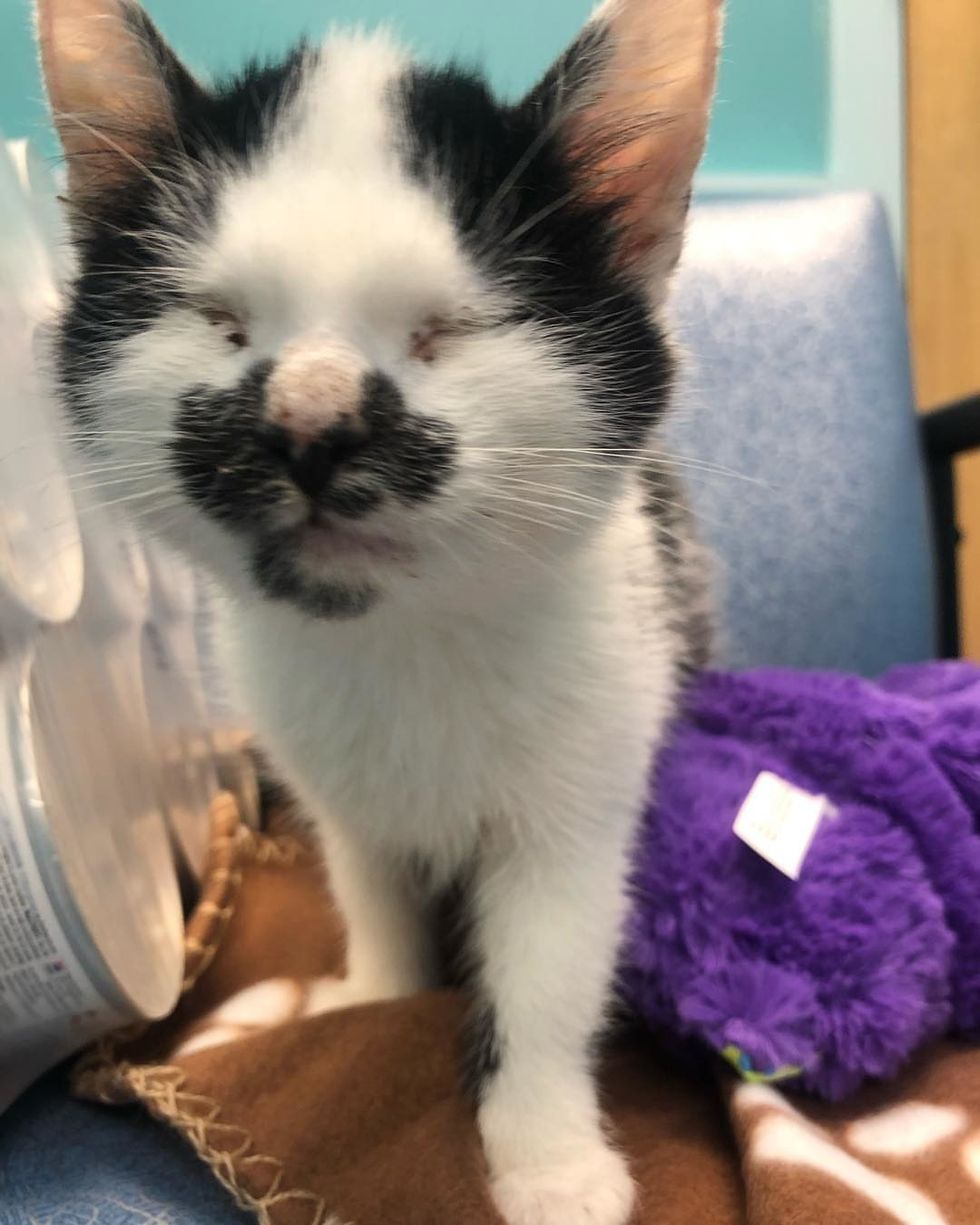 The Odd Cat Sanctuary
The sweet kitty can get around just fine, using his other heightened senses.

Watch Melvin's journey in this video:
Blind Kitten saved from shelter gets new lifeyoutu.be
He can map out locations and pinpoint the whereabouts of a moving toy with his amazing hearing and sense of smell.

"He sniffs and uses sound to navigate. He's very brave and doesn't seem to be afraid of anything," Tara added.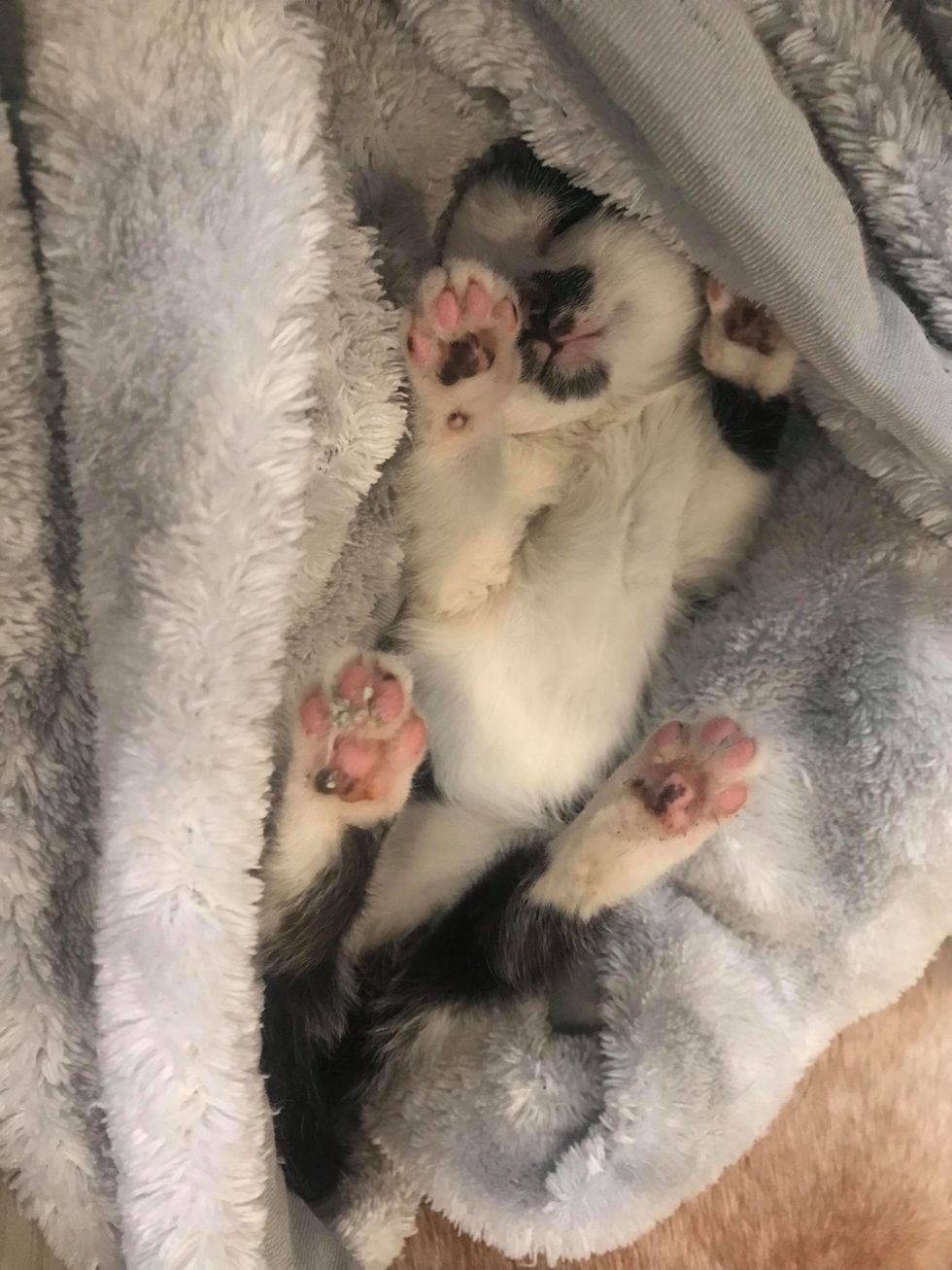 Katie Buckman
Melvin never knew what it would have been like to have sight. He "sees" the world differently.
This playful, curious and adventurous little guy doesn't think he's different from any other kitten.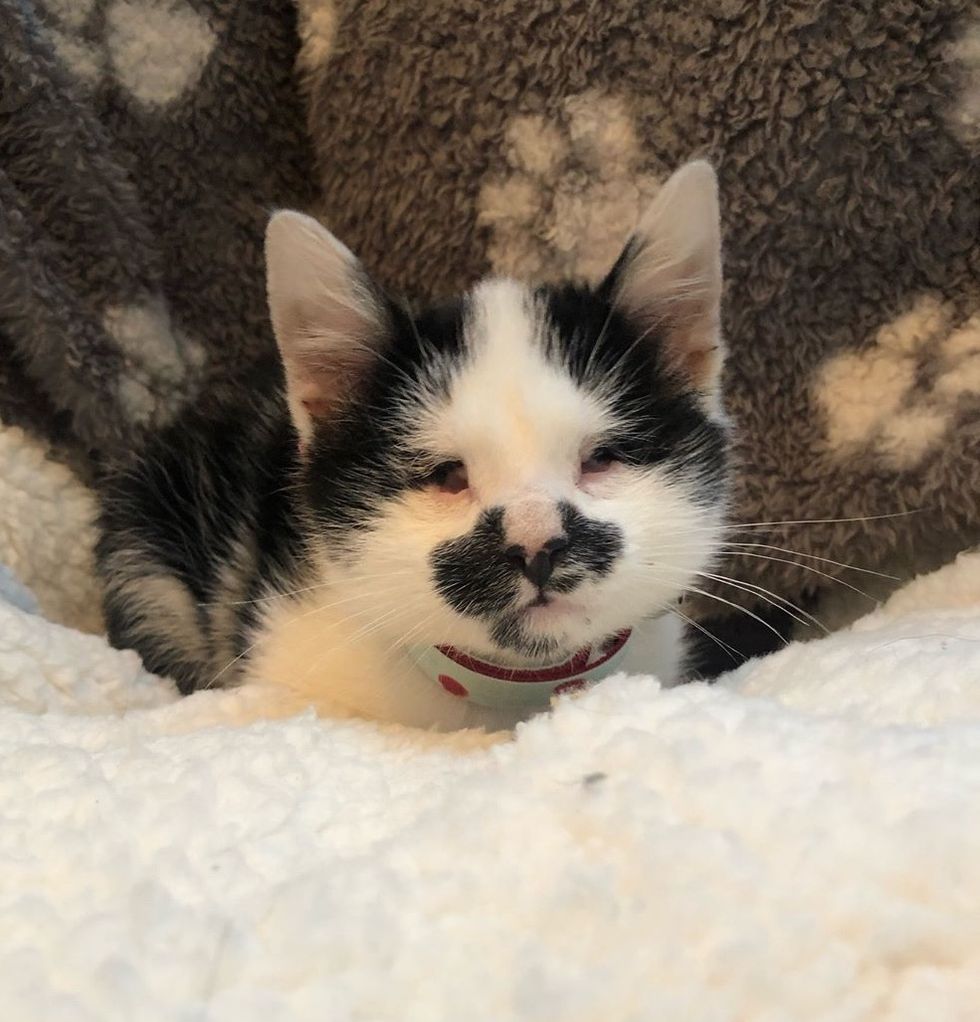 The Odd Cat Sanctuary
Melvin is loving his new home. He's even picked out a few places as his favorite perching spots.
"I'm so glad I could save him and found him the best home," Katie said. "We all do our best and every person in rescue fights the same battle. I just do what I can and hope it helps a little."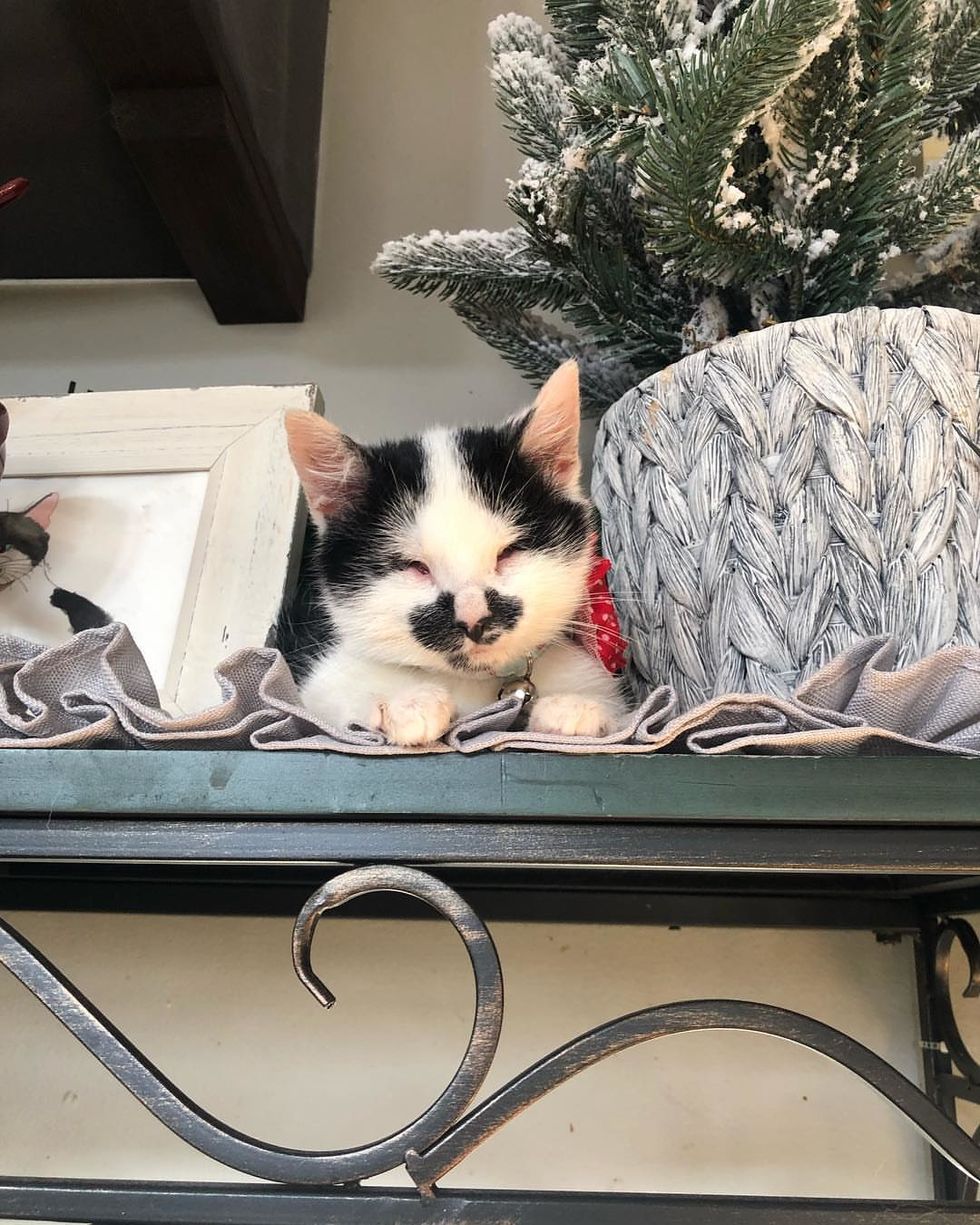 The Odd Cat Sanctuary
Melvin's little scream caught Katie's attention and his life was forever changed.
From wandering the streets to now living a life of luxury - this kitty doesn't let anything stop him!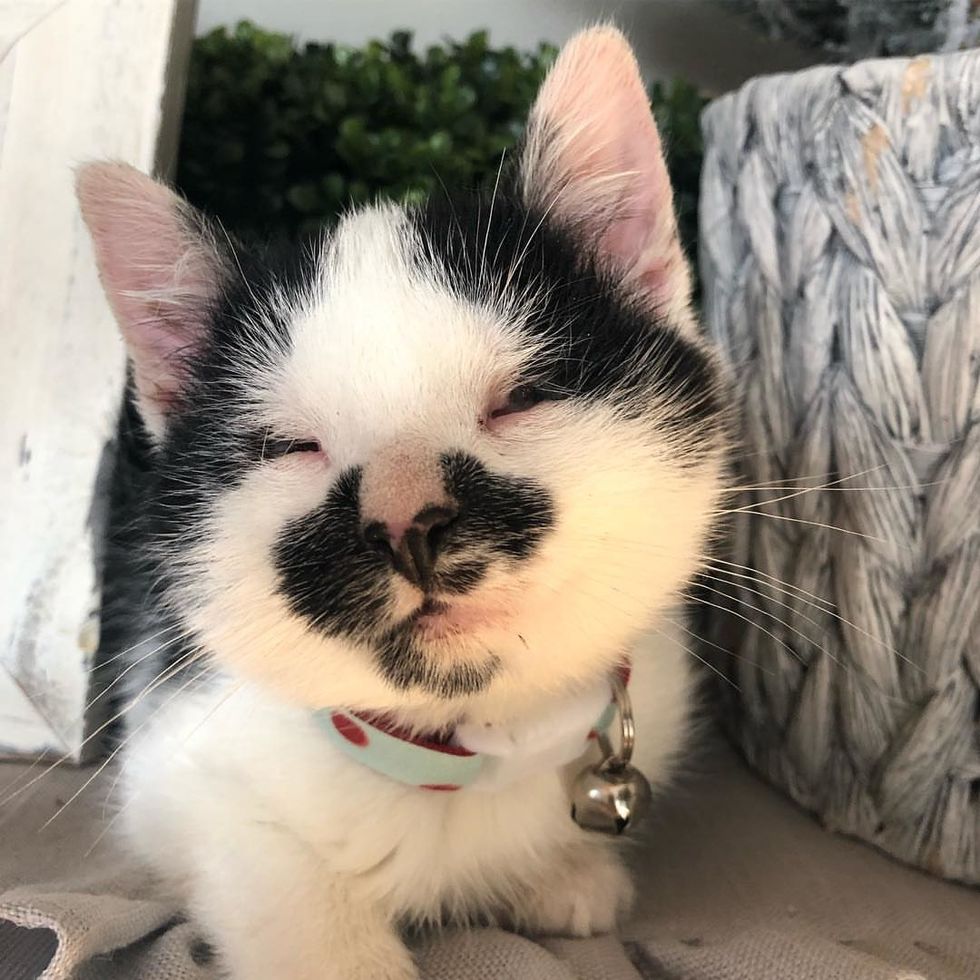 The Odd Cat Sanctuary
Share this story with your friends. Follow updates on Melvin and his adventures on Instagram. Follow Katie's rescue/foster kitties (BabyCats Kitten Rescue) on Facebook. Follow the Odd Cats Sanctuary on Facebook and Instagram.
Related story: Kitten Becomes Seeing Eye Companion to Blind Cat Who Was Found on Streets Just Like Her