A tiny kitten bounced back from the brink and turned out to be the sweetest little companion.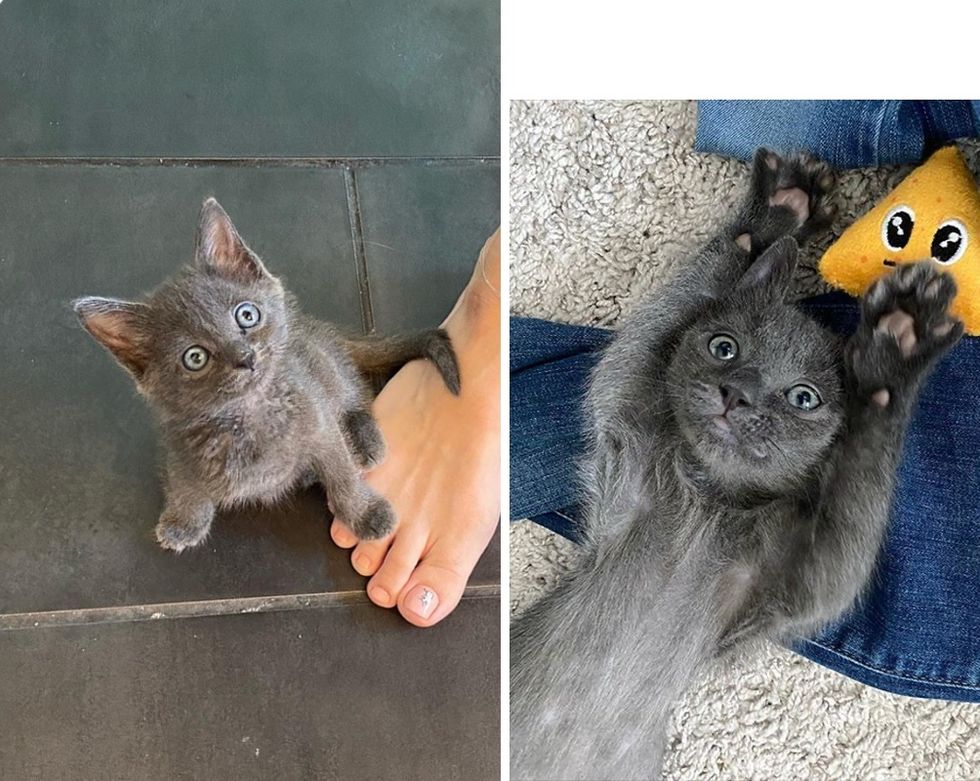 Patricia Lika
Pawly the kitten came to Rescued Treasures Cat Cafe along with her three siblings, for a chance at a better life. She was the tiniest and most frail of her litter, and needed one-on-one care from an experienced fosterer. Patricia Lika, who specializes in intensive kitten care, didn't hesitate to take her.

The kitten was born missing a back paw. She was found in poor shape with a host of health issues. "She was so weak that it worried me it was too late," Patricia told Love Meow.
At six weeks old, Pawly was just the size of a 2-week-old kitten. Patricia immediately started her on medications and kept her monitored around the clock. She wanted to give the kitten the fighting chance she so deserved.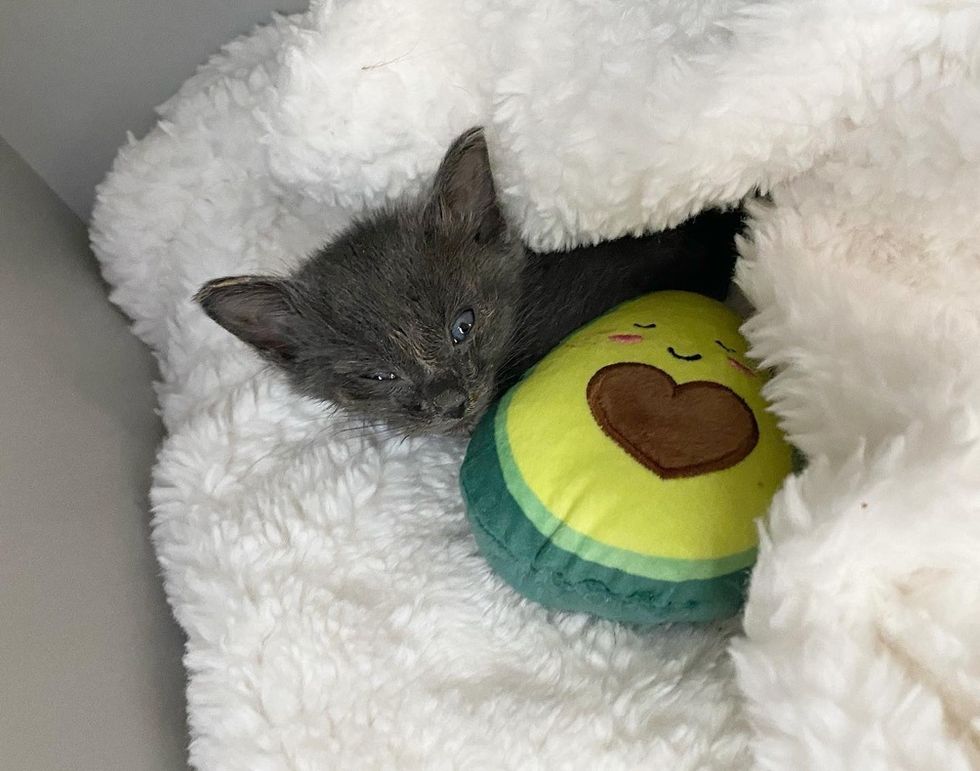 Patricia Lika
The kitten started to respond positively to the painstaking care by purring up a storm. She was in good spirits despite still being very frail. All she wanted was attention and time with her foster mom.

Over the next few days, the tiny fighter crawled back from the verge and slowly regained strength. She began to breathe better and her appetite soared. That's when she revealed her playful kitten side by running around the room as if she owned it.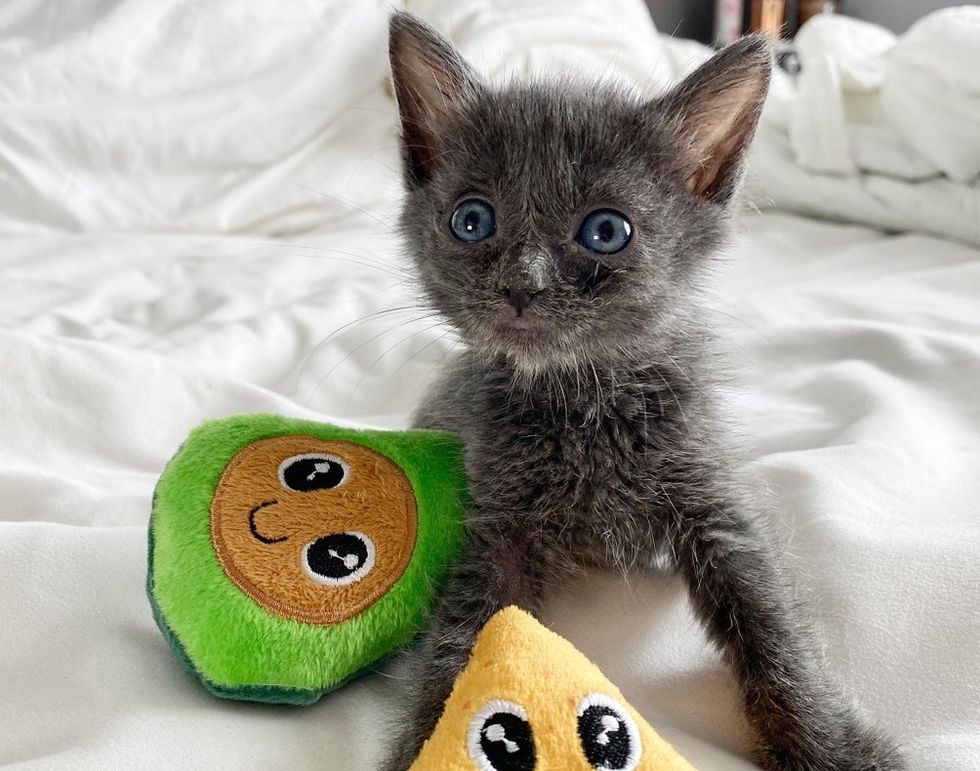 Patricia Lika
The little kitty was finally back on her feet and became more rambunctious than ever. She would follow her foster mom everywhere around the house, insisting on being her tiniest supervisor. "She followed me like a little shadow," Patricia added.

"Her right paw wasn't fully developed and she was born with a small deformity. She has a shorter foot and just one paw pad with no claws. Her left paw is normal. She is absolutely perfect the way she is and does wonderful walking and running around."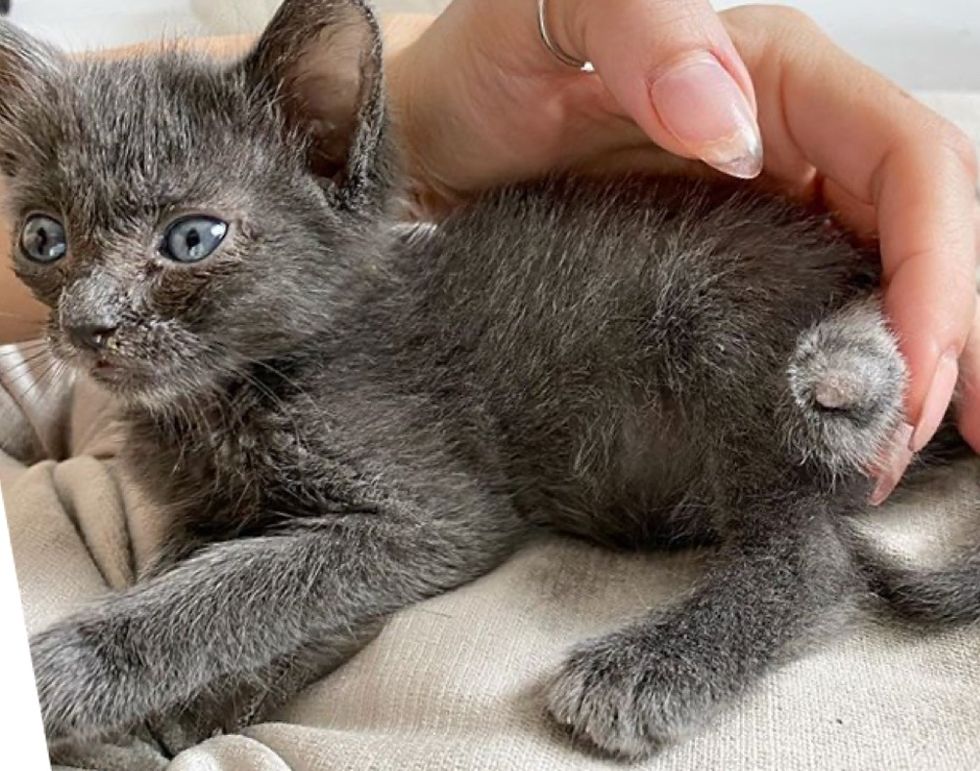 Patricia Lika
Pawly became very intrigued by all the new things around her. She wanted to play with every toy she could find and was curious about everything Patricia was doing.

She craves company and doesn't want to be left out of anything.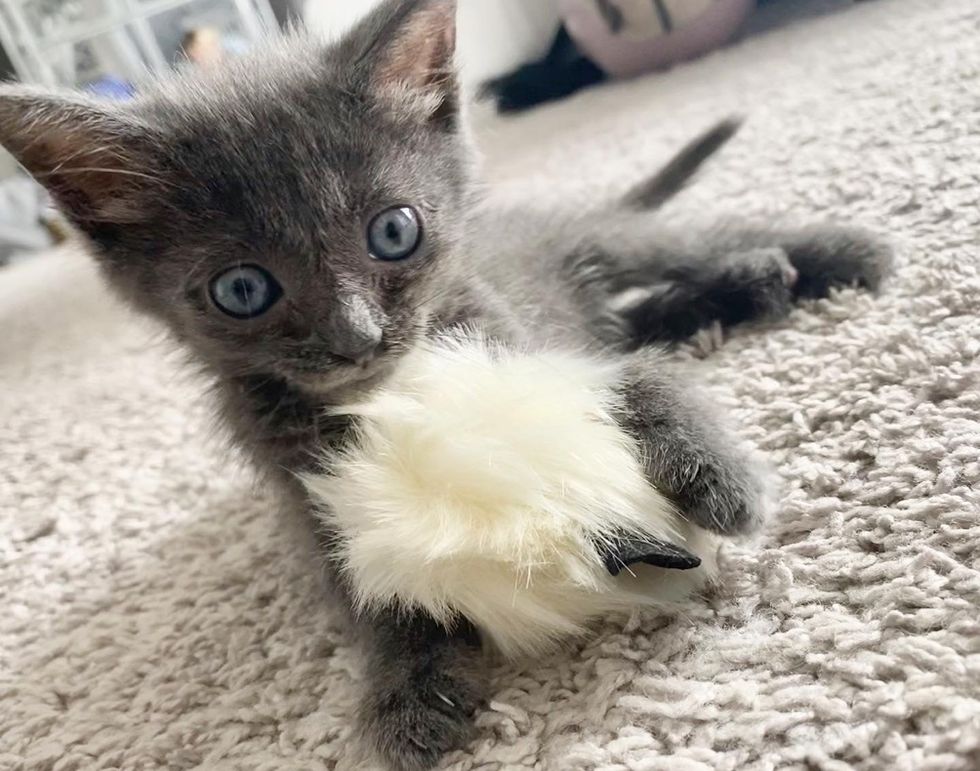 Patricia Lika
The sweet kitten moves around the house stealthily and has a knack at blending into furniture. She will plot her next play-attack whenever her human comes around the corner.

"Pawly gets around perfectly fine. She enjoys company a lot and is quite the little climber despite being born without her back paw."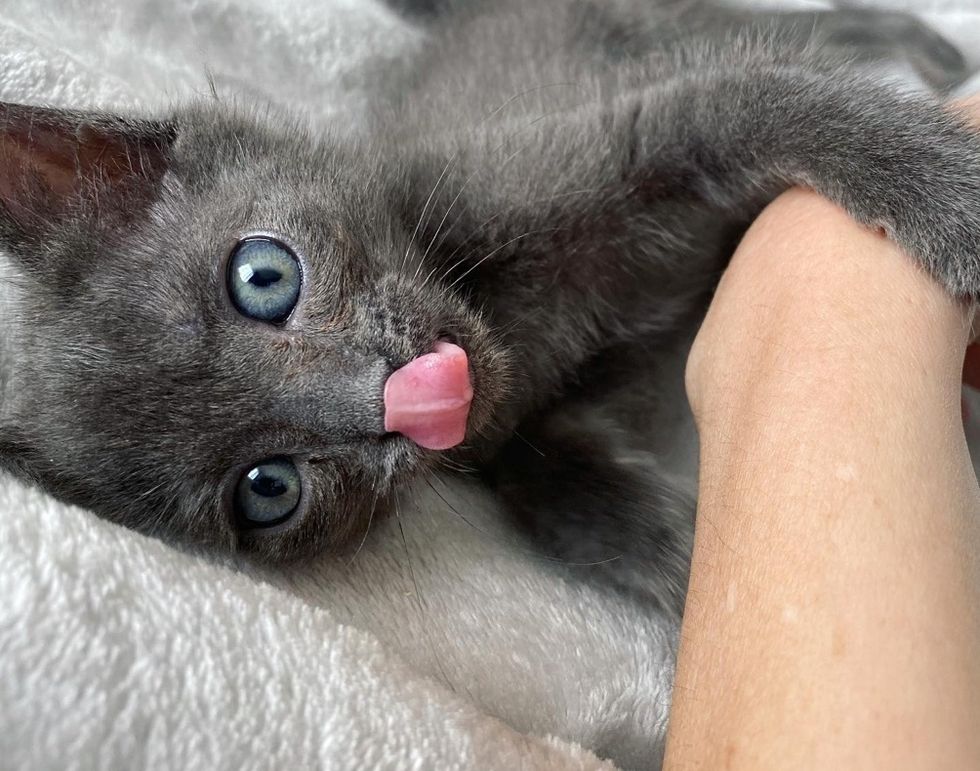 Patricia Lika
She has blossomed into an adorable ball of energy. The little ninja kitten will pounce from the shadows, demanding attention.

When it came time to find her forever family, they knew that little Pawly needed a loving home where she could be the center of attention.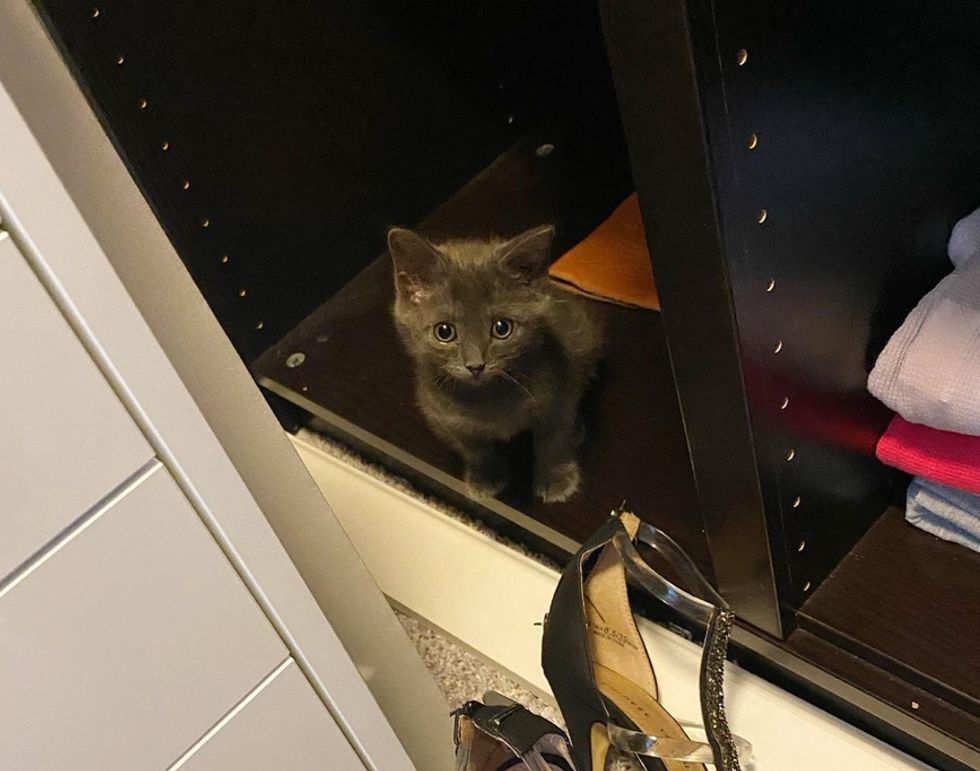 Patricia Lika
"She is missing a back paw but that doesn't stop her from anything. She runs and plays like any other kitten. She is a special little girl," Patricia said.

If Pawly wants something, she isn't shy of getting her voice heard.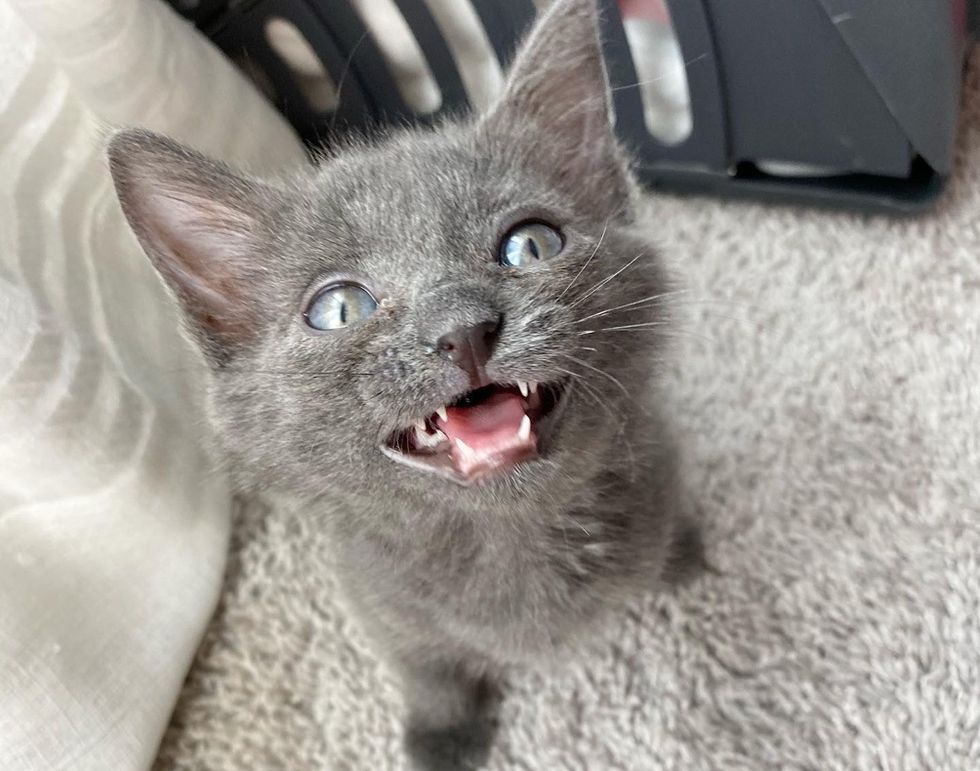 Happy kitten PawlyPatricia Lika
Despite being much smaller than other feline friends, she's very brave and adventurous.
Pawly is quite the mischief-maker and constantly plans her next antic.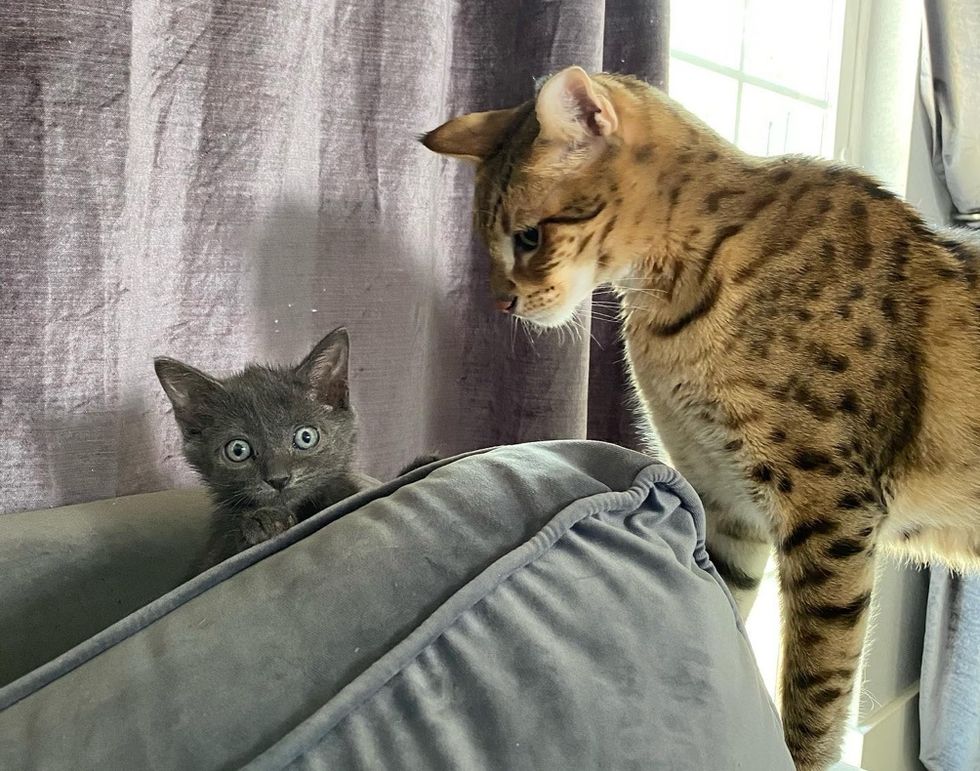 Patricia Lika
She will try to squeeze herself in any tunnels or boxes that she can find. Perhaps, Pawly's interpretation of Puss in Boots is to try fitting into one.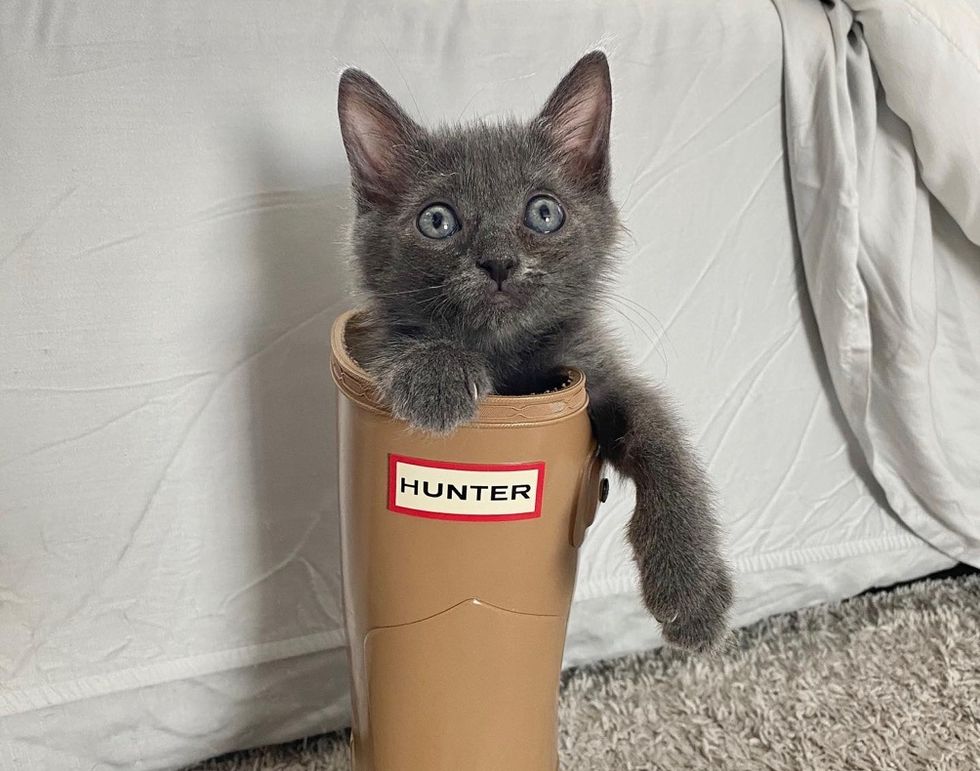 Patricia Lika
A few days after she was spayed and graduated from foster care, Pawly received the news she'd been waiting for.
A wonderful family fell head over heels for the little bundle of joy and officially welcomed her into their warm abode.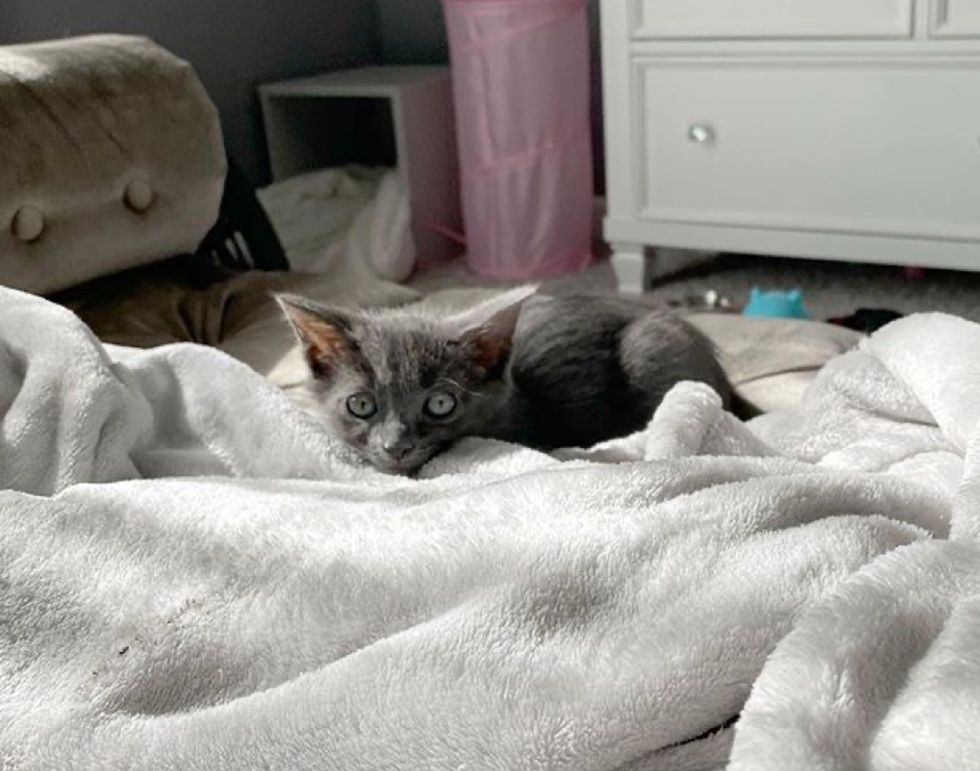 Patricia Lika
"Sweet Pawly was adopted today and went to a wonderful forever home. She will be spoiled rotten," Patricia said.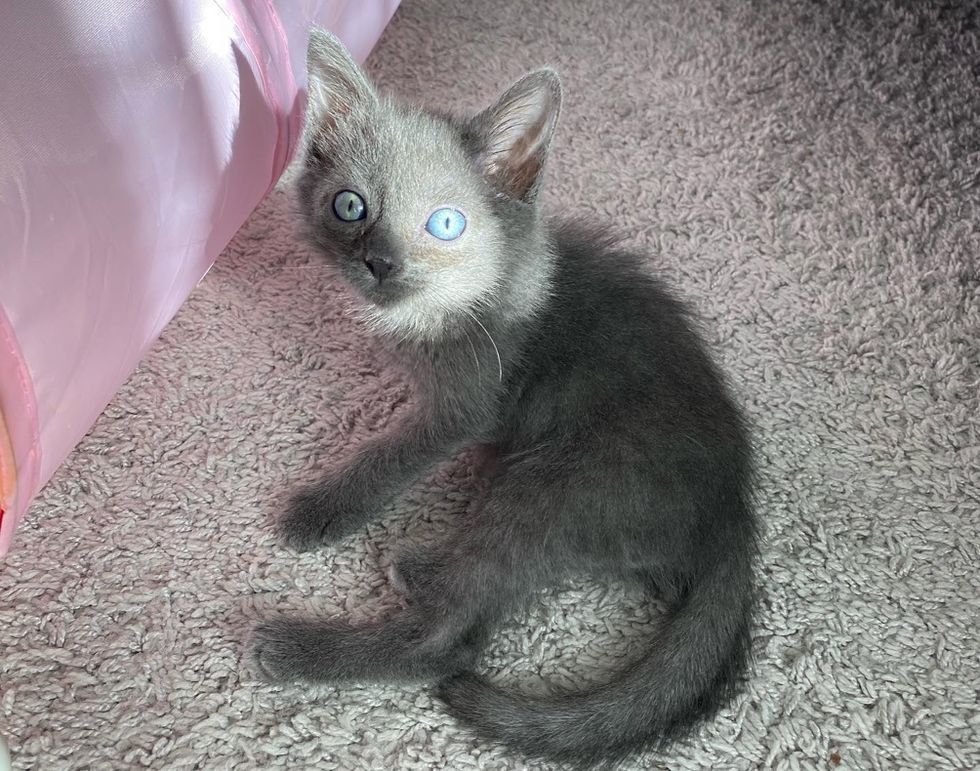 Patricia Lika
The sweet kitten has come a long way since the day she was found.
Pawly is still a petite little kitty, but what she lacks in size, she surely makes up for in personality.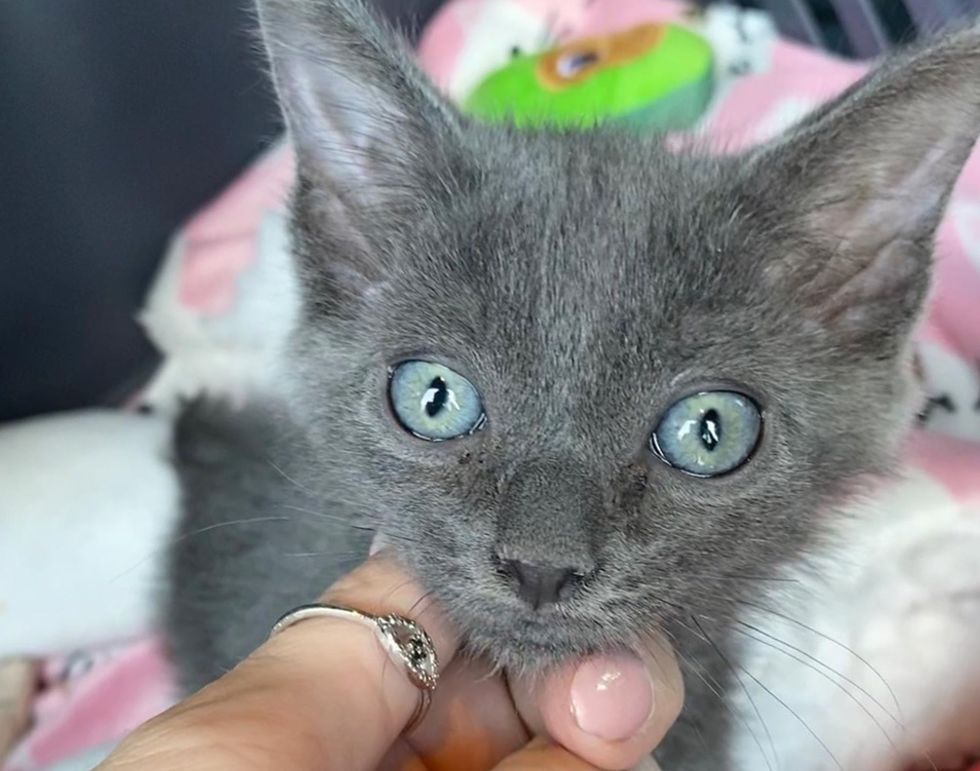 Patricia Lika
Share this story with your friends. Follow Patricia's fosters on Facebook and Instagram.
Related story: Kitten with Twisted Legs Finds a Family She Always Wanted