A kitten with twisted legs has never stopped loving life. She's so happy to have found a home she always wanted.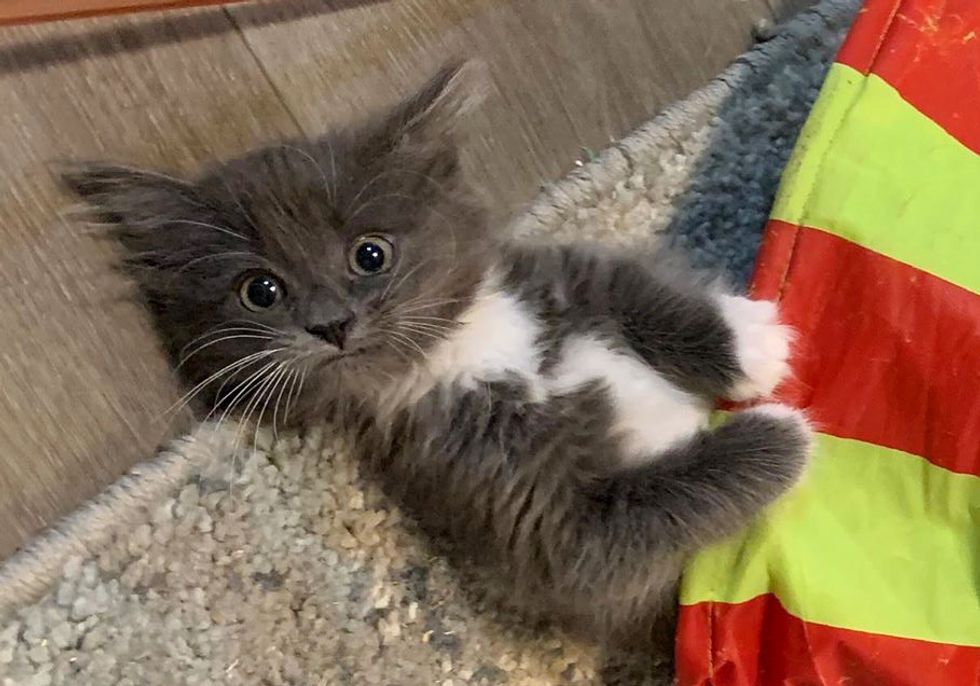 Shannon Basner
A 9-week-old kitten with twisted hind legs came to Alaska Cat Adoption Team for a chance at a better life. The rescue reached out to Mojo's Hope and Alaska's KAAATs as they have a program for animals with special needs.

Shannon Basner, founder of Alaska's KAAATs was able to get the kitten (named Lady Purrl) into a vet appointment for evaluation. They wanted to ensure the kitten was not experiencing any pain and would have a good life.
"Thankfully, the vet was receptive to learning about our mission and the work we do. In Lady Purrl's case, her quality of life was much brighter than they thought. This little nugget of adorable fluffiness has tons of spunk, charisma, personality and perseverance," Shannon told Love Meow.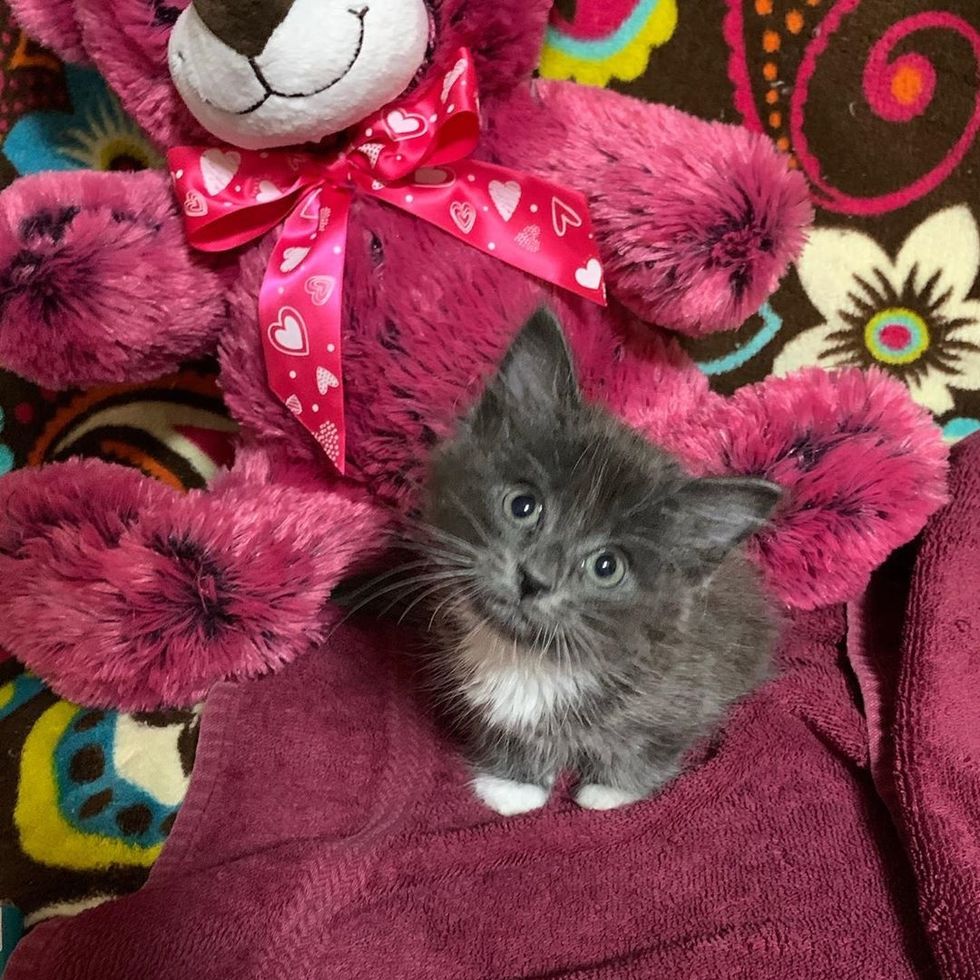 Shannon Basner
X-Rays revealed an old spinal injury that likely caused the kitty's legs to be twisted. Despite it all, the kitten doesn't let anything stop her. She can run, climb and even use a designated area as her very own feline toilet.

"Lady Purrl won everyone's hearts at the vet clinic, with her feisty, resilient, affectionate nature."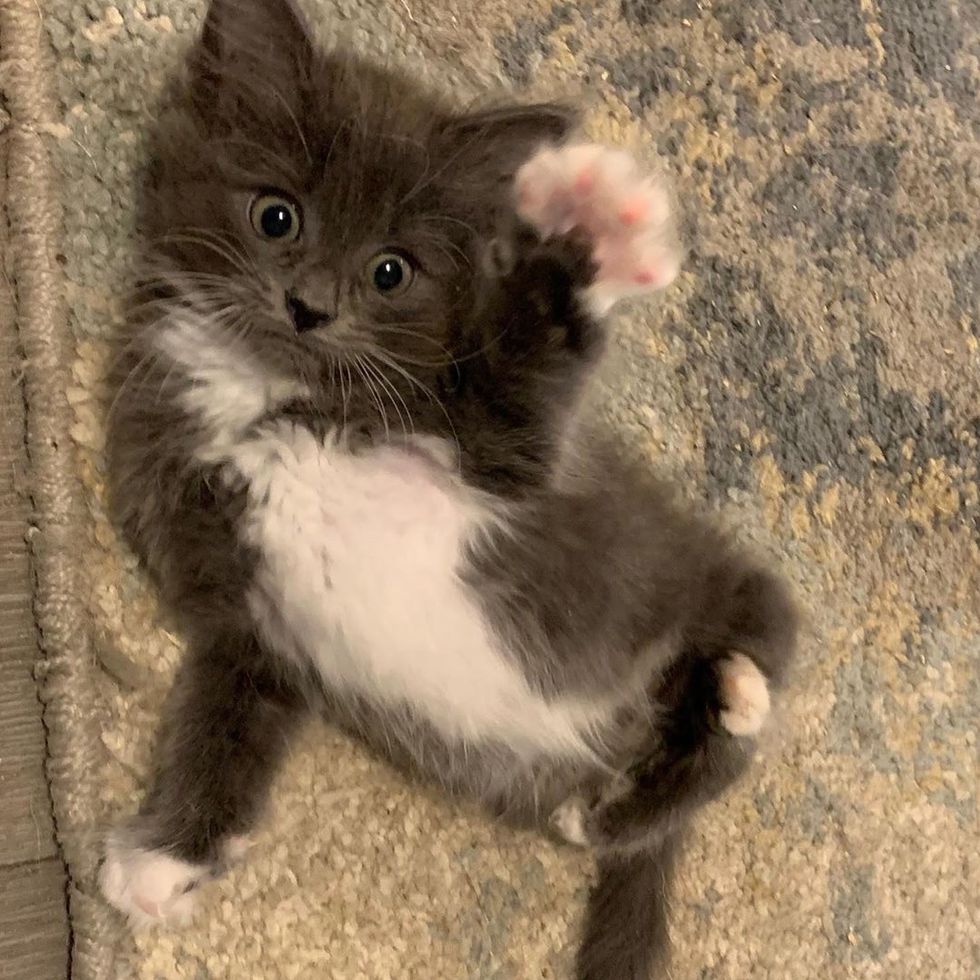 Shannon Basner
When she moved into her new home at Alaska's KAAATs, she settled right into her kitten-proof pen, snuggled up to her comfort companion (a teddy bear) and went right to sleep.

Knowing she would benefit from having a friend to play with, Shannon began to slowly introduce her to their crew of resident animals, including Cinder the dog and HarPURR the cat.
(Scroll down for video)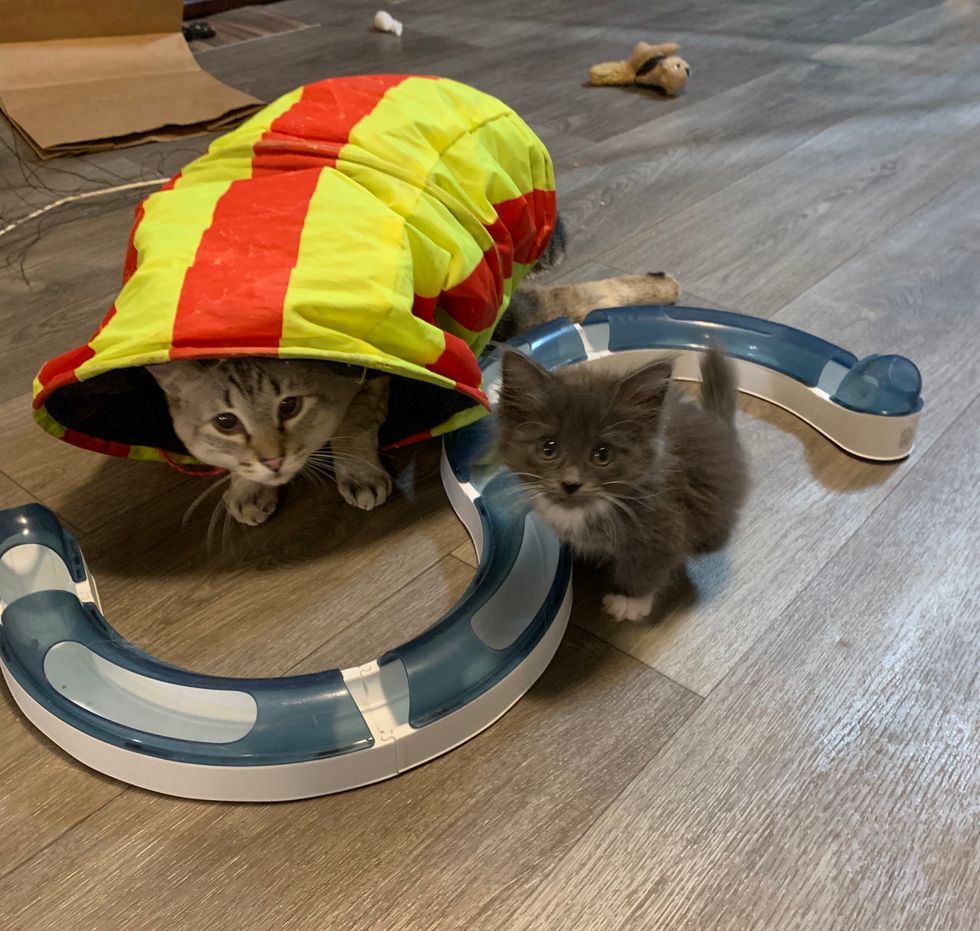 Shannon Basner
Just like Lady Purrl, HarPURR can't use his hind legs and relies on his front paws to walk. He was ecstatic to meet another kitten like him and took her under his wing.

"HarPURR and Lady Purrl were zipping around like the little tornado kitties they are, with so much joy, so much life and such a beautiful reminder about how to embrace each moment, live life to the fullest and soak in the love around you."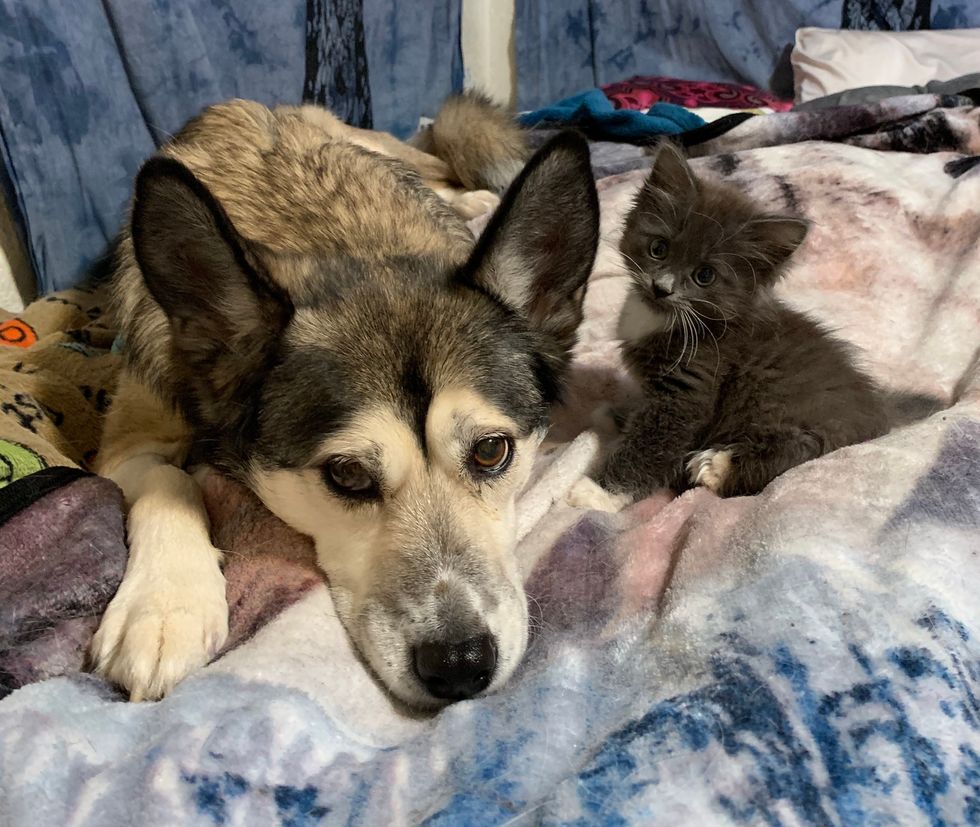 Shannon Basner
Cinder, who has fostered many rescued kittens and puppies, was overjoyed when she saw the new kitten. She wagged her tail with excitement and had a big smile on her face.

Every member of the crew adored the little newcomer and accepted her as family.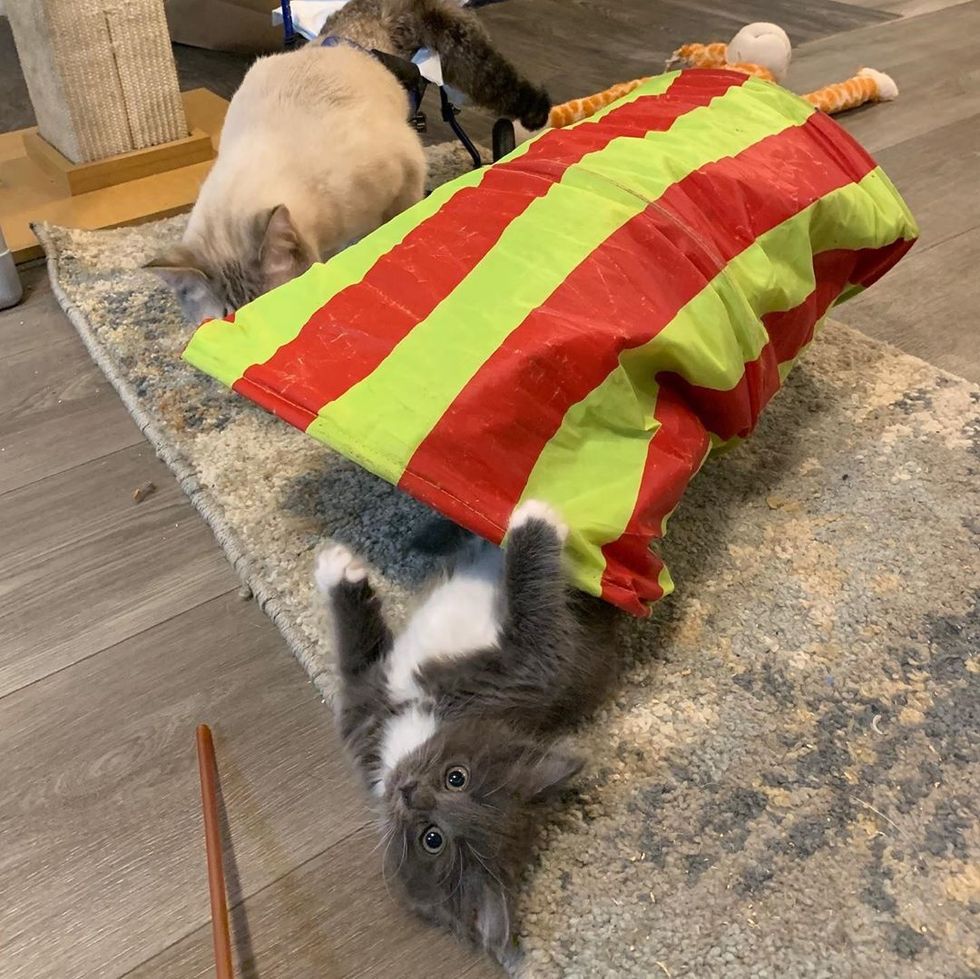 Shannon Basner
Lady Purrl has a big personality, endless energy and quite the cattitude. She has a purr motor that goes on forever.
Watch the kitten run and play in this cute video:
"She loves to nestle in close to your ear so you can hear her soothing purr up close and personal," Shannon told Love Meow.

"She is delightfully playful and as so many of the rescues we have taken into our program before, shows such a sense of strength, resilience and perseverance."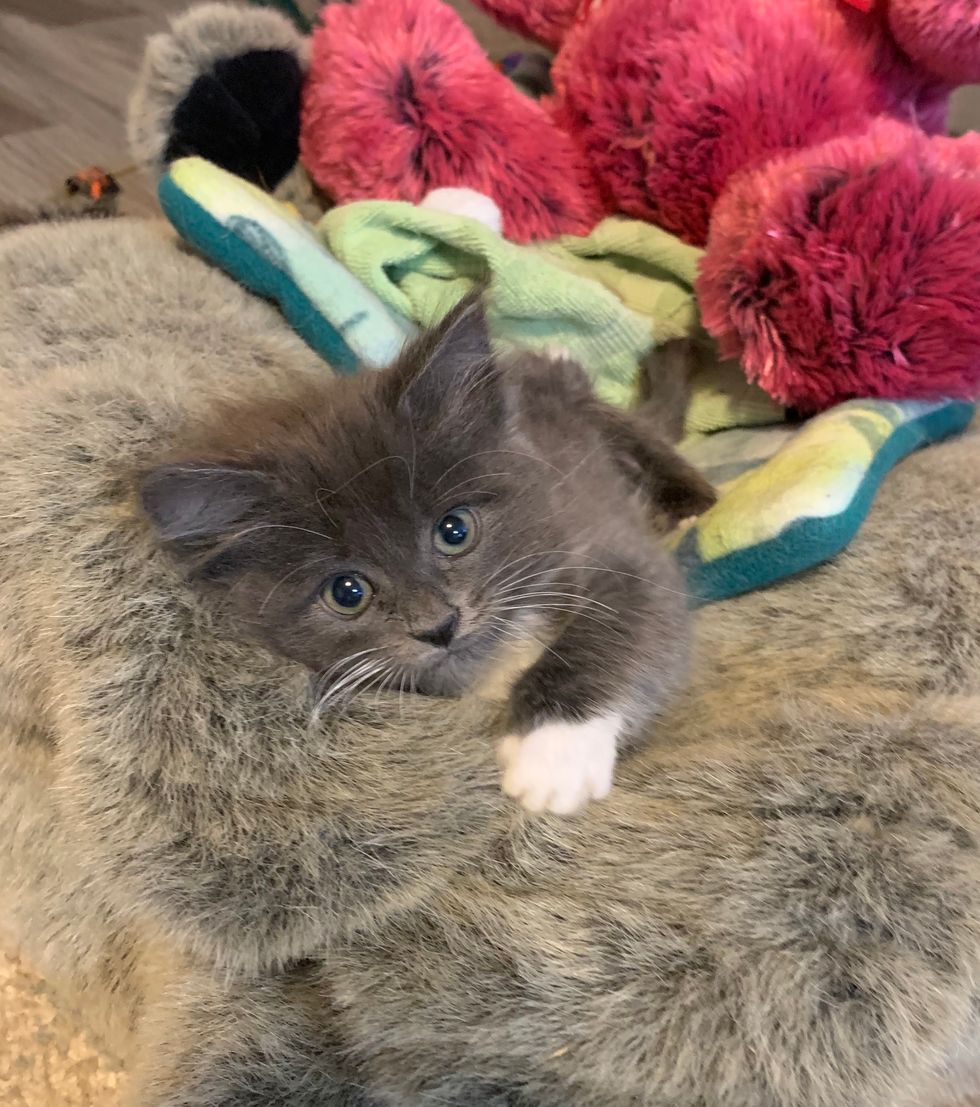 Shannon Basner
"These precious animals with special needs never cease to amaze me with their ability to shine from inside out," Shannon said.

"They let nothing stand in their way and they show us all how to set aside what others may think is different and embrace our individual spirits and zest for life."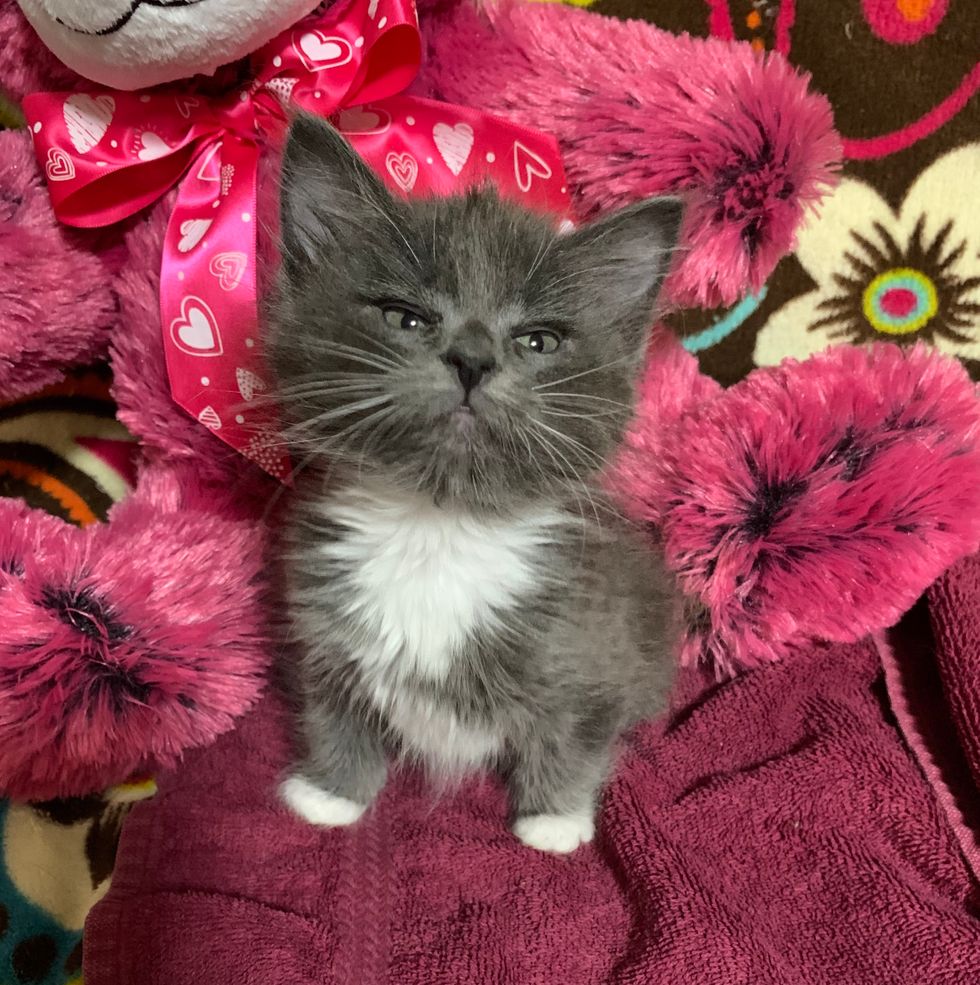 Shannon Basner
Share this story with your friends. Follow Lady Purrl and Alaska's KAAATs on Facebook and Instagram.

Related story: Couple Came to See Kitten with Injured Leg - He Curled Up in Their Arms and Wouldn't Let Go