A kitten with a rare condition is so happy when she can finally run around freely like any other kitty.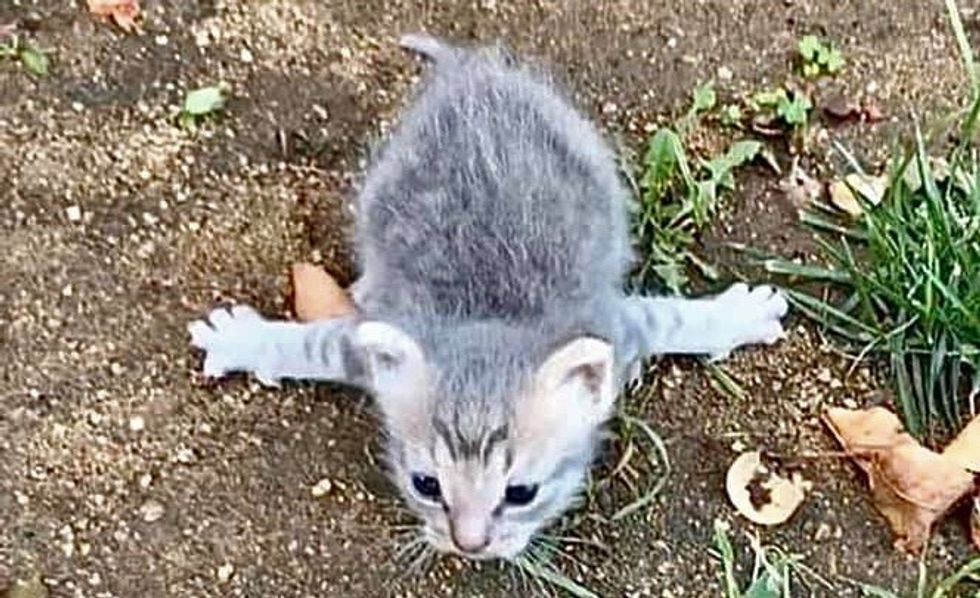 Heather Thomas
A Good Samaritan found a little stray outside, struggling to walk. Her front legs were completely splayed out to the sides. Despite it all, she tried to move around with all her might and refused to show any weakness.

Love Your Feral Felines, an all-volunteer rescue based in North San Deigo County, California, was contacted about the kitten. "She couldn't use her front legs at all. Our director got her to the vet to begin treatment," Heather Thomas, foster volunteer of the rescue, told Love Meow.
The kitten was diagnosed with an uncommon developmental abnormality called Swimmers Syndrome. Since she was still very young and pliable, her prognosis was good.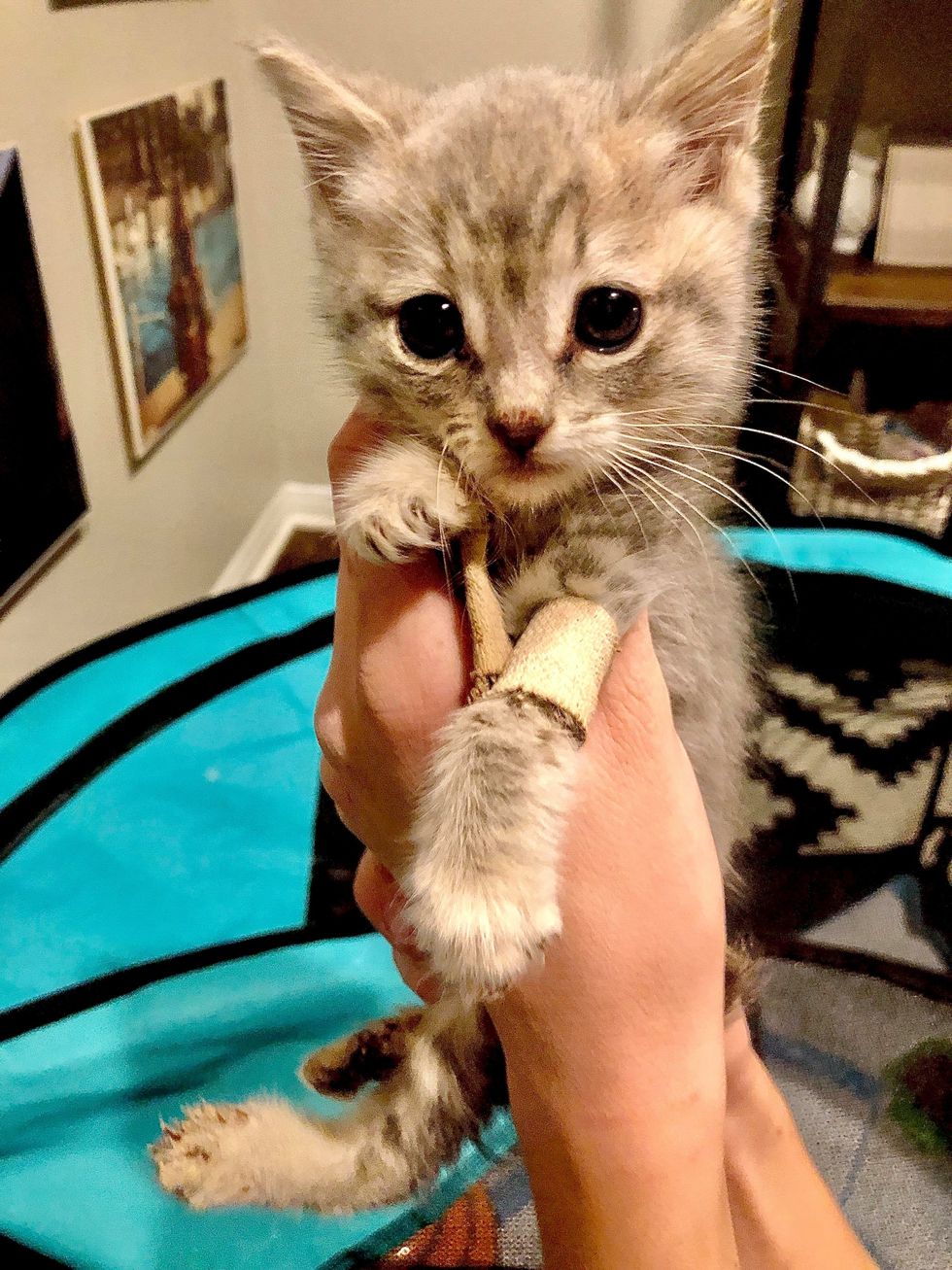 Heather Thomas
They named her Melody after a character (the daughter of Ariel) from the Little Mermaid II. "It's a nod to swimmer syndrome without being all about it."

To help re-train her legs and restore her ability to walk, the kitten wore two bandages that wrapped around her front legs, and were connected in the middle.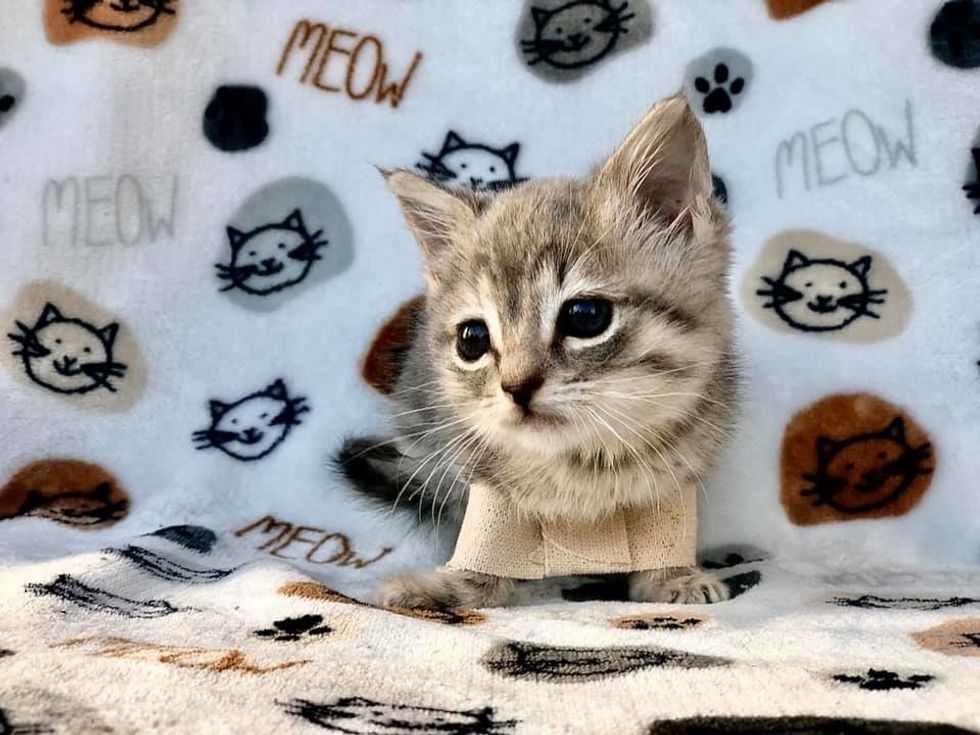 Heather Thomas
She was exercised and stretched each day and had plenty of opportunities to practice walking. When she was getting stronger, Heather and her daughter Keely brought her home to continue her healing process.

"I was pleasantly surprised one night when I went in to check on her, and I saw that she was being so playful. She and her new foster siblings made a mess of their house and were running, hopping and playing," Heather said.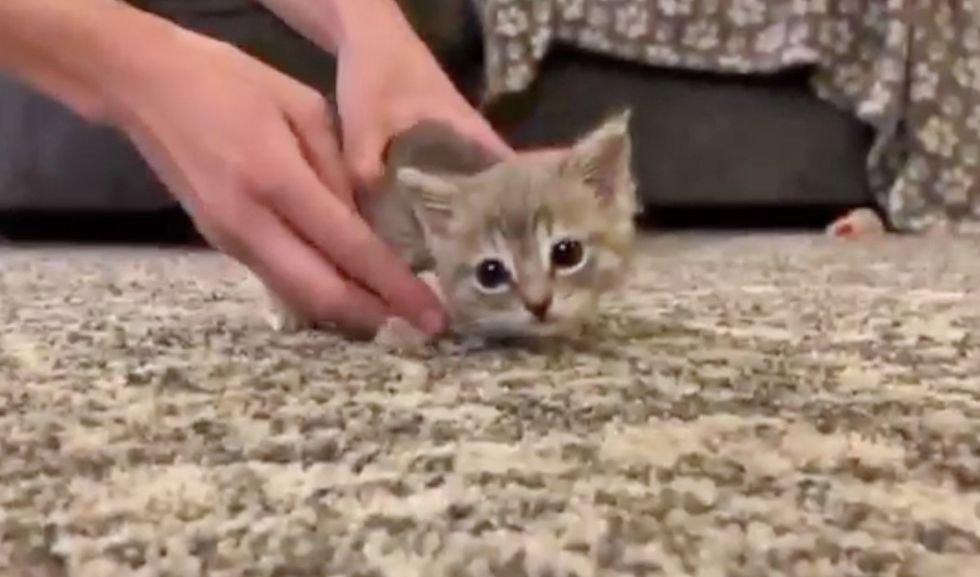 Heather Thomas
As soon as she got back on her feet, she took off, exploring around and even picking up speed.

Melody is very brave and feisty. In just a few weeks, she has made great strides. "Her left leg looks to be completely healed. Her right leg appears to have a deformity. But it doesn't slow her down at all," Heather said.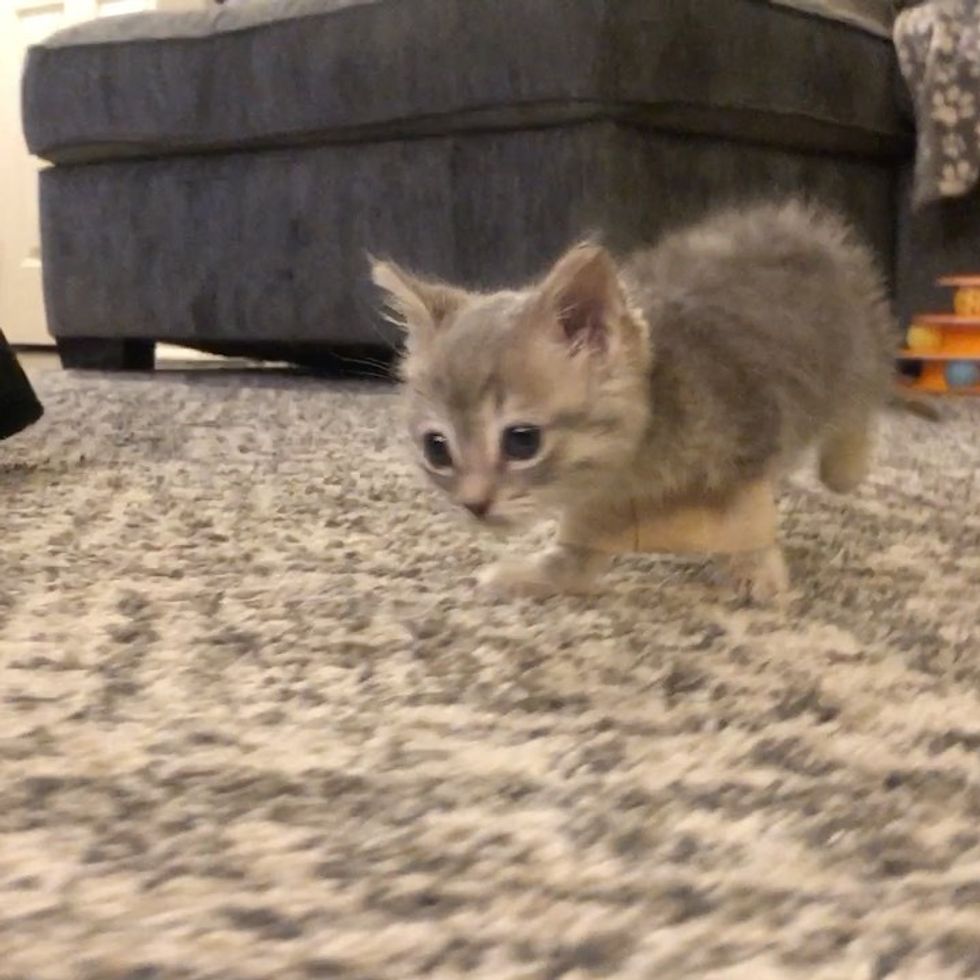 Heather Thomas
"Her foot kind of sits out to the side. It looks like she's posing so we call it her 'fancy foot.'"
Watch Melody's journey in this cute video:
Melody the kitten learns to walk againwww.youtube.com
Melody no longer needs her bandages. She can now get in and out of her litter box and run and play like a pro. She's excited about play time and will try to outrun other fosters in the house.

"She is super fast! She also jumps and hops like any other kitten. She has no idea that her foot is different."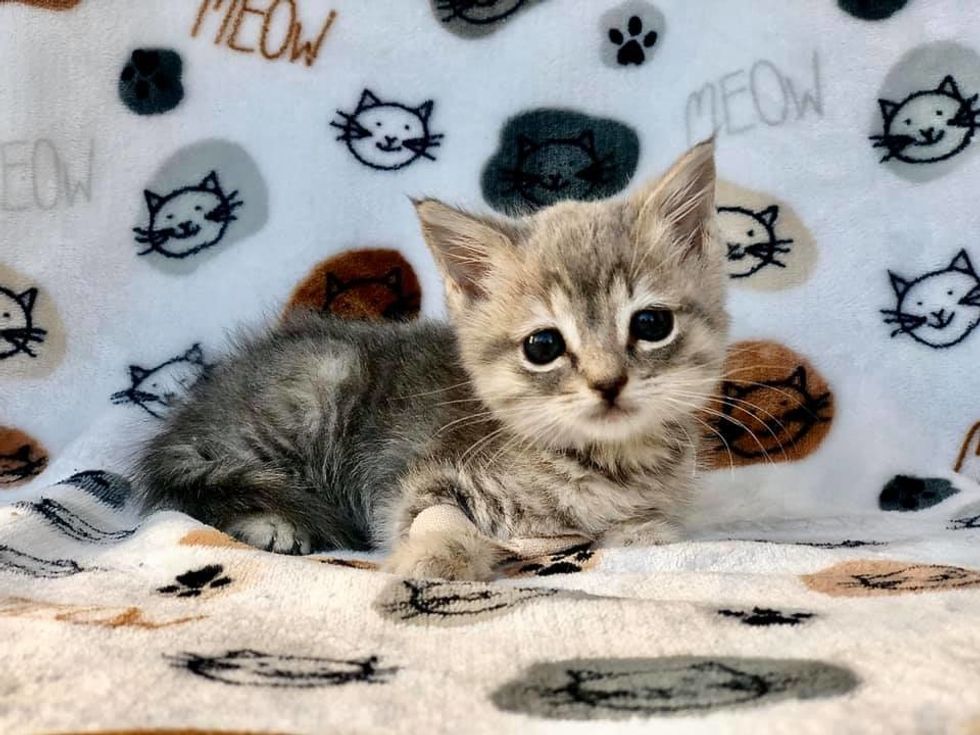 Heather Thomas
"Love Your Feral Felines is an incredible rescue who never shies away from the toughest cases," Heather said.

"Melody has come so far. She's a little miracle."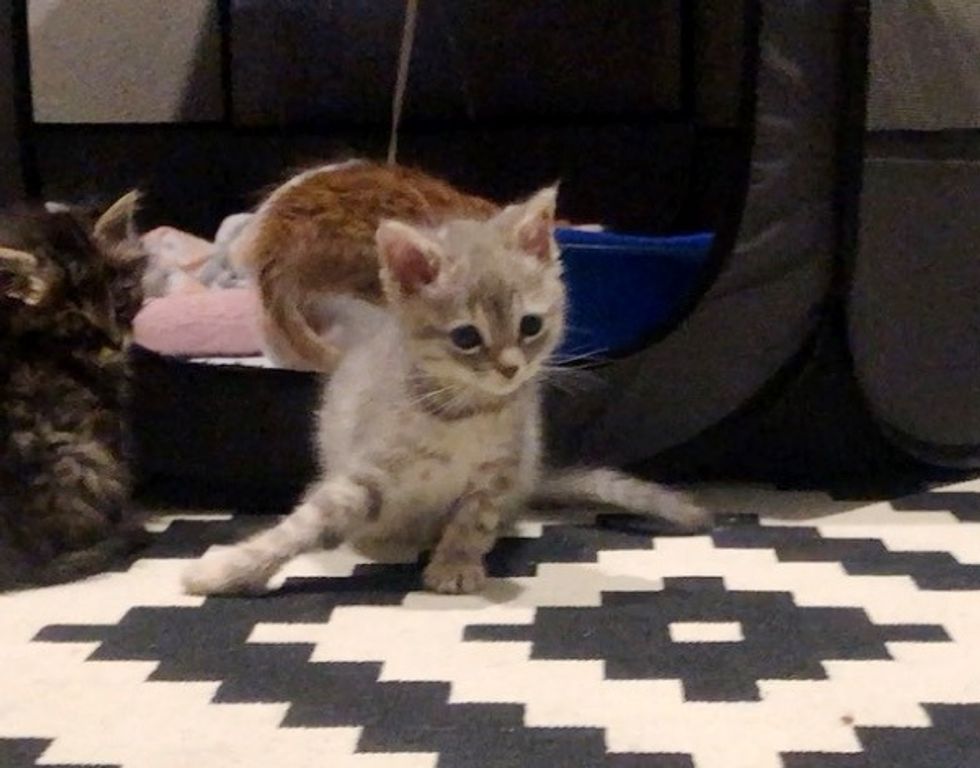 Heather Thomas
Share this story with your friends. Follow Love Your Feral Felines on Facebook and Instagram, and updates on Melody on Instagram.

Related story: Kitten's Tuxedo Coat Turns into Beautiful Snowflake Markings Due to a Rare Condition