A rescued kitten found comfort through cuddles, which kept her going and helped her heal.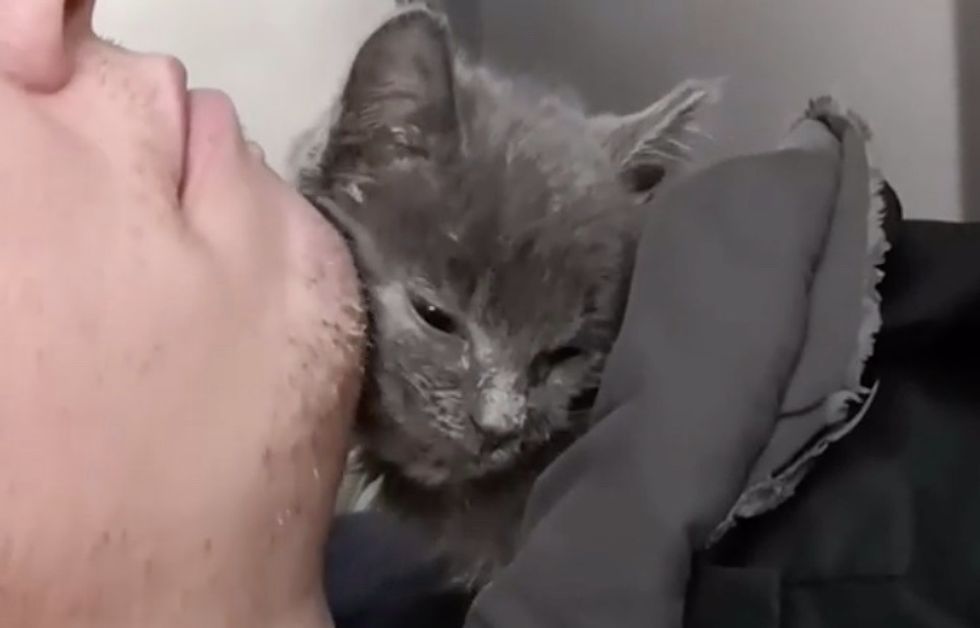 Shuswap Paws Rescue
Barbara Gosselin, founder of Shuswap Paws Rescue Society, took in a little kitten who was found outside by a Good Samaritan.

They named the gray kitty Silver and quickly discovered her penchant for cuddles. She would crawl up onto their lap and go right to sleep.
"She required kisses and cuddles, and would only be calm when she was skin-to-skin, around your neck," Barbara told Love Meow.
A few days after her arrival, the kitten's health started to decline. She had a bad case of calicivirus which caused severe infections. Silver was struggling and was in and out of the vet.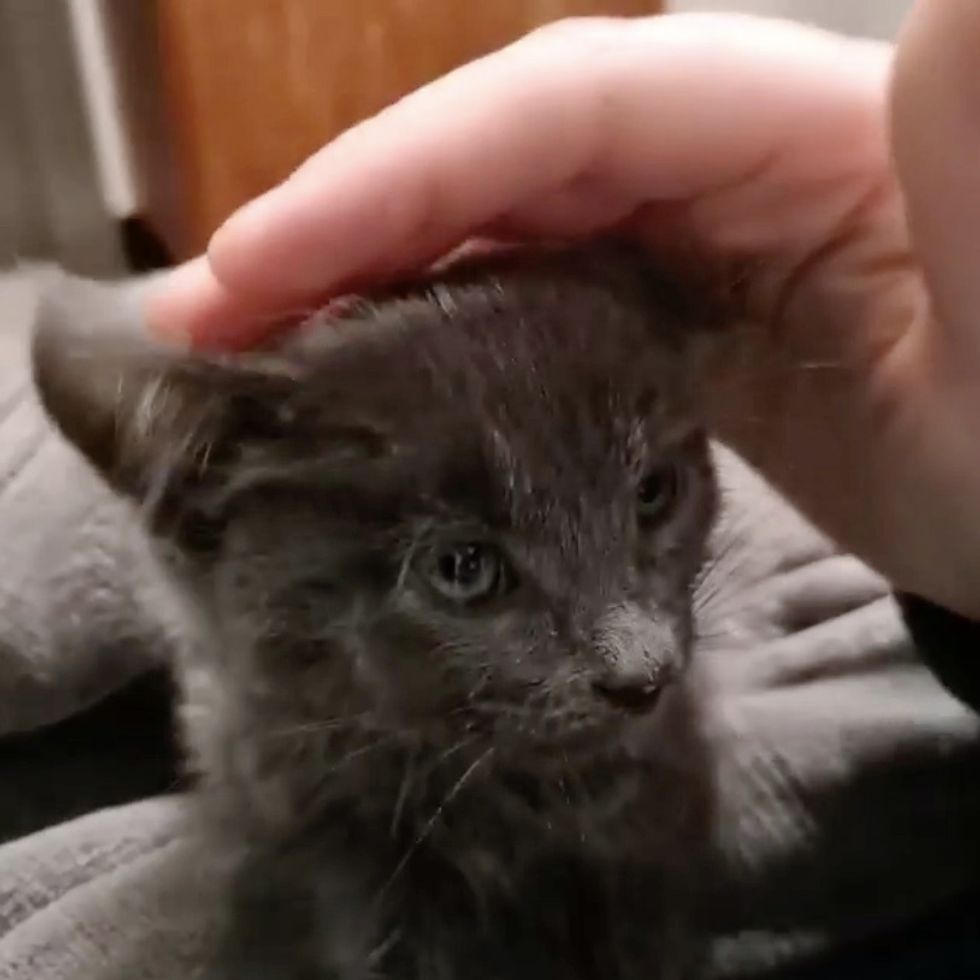 Shuswap Paws Rescue
Barbara and her husband, Dennis, worked around the clock to help her recover. Silver needed to be tube-fed and given fluids and supplements to help strengthen her immune system.

The couple spent ample time cuddling with the kitten, making sure she was always loved.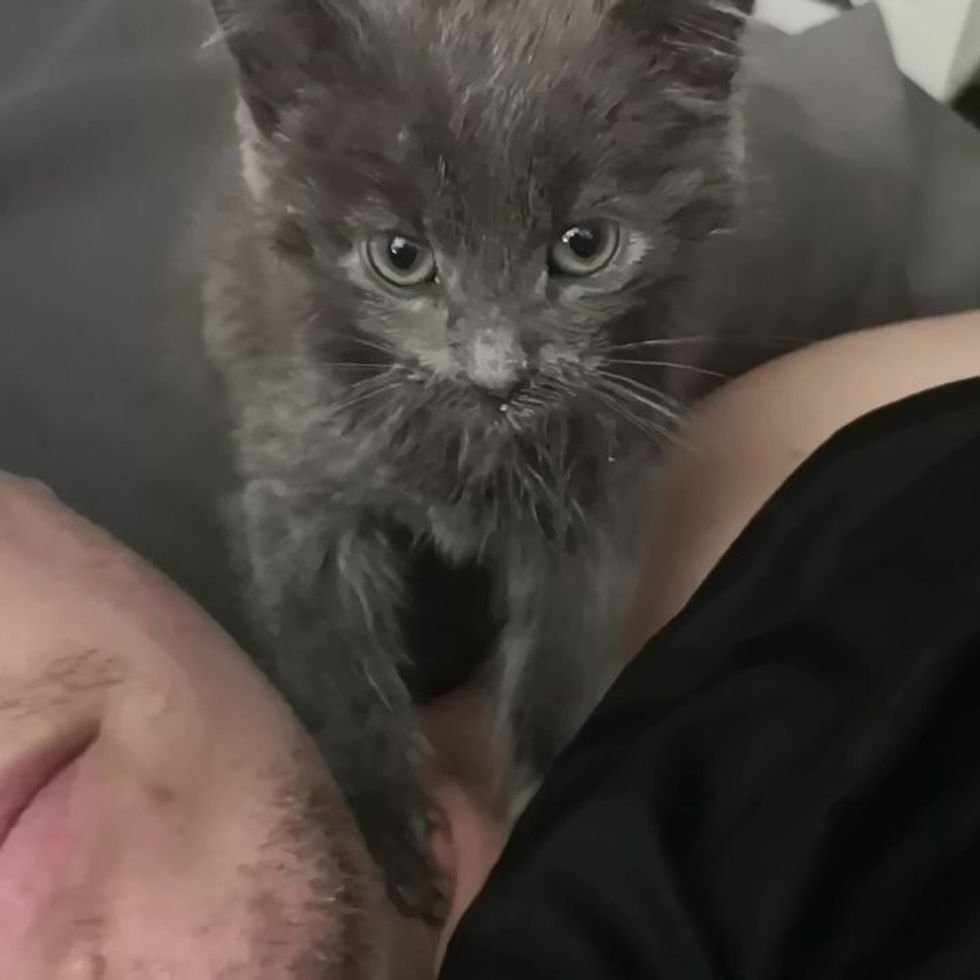 Shuswap Paws Rescue
"She was hanging in there. We had a lot of sleepless nights but she is so worth it," Barbara wrote.

It was touch and go for a while, but every time the kitten had a rough day, she managed to perk up after a long cuddle session with her foster parents.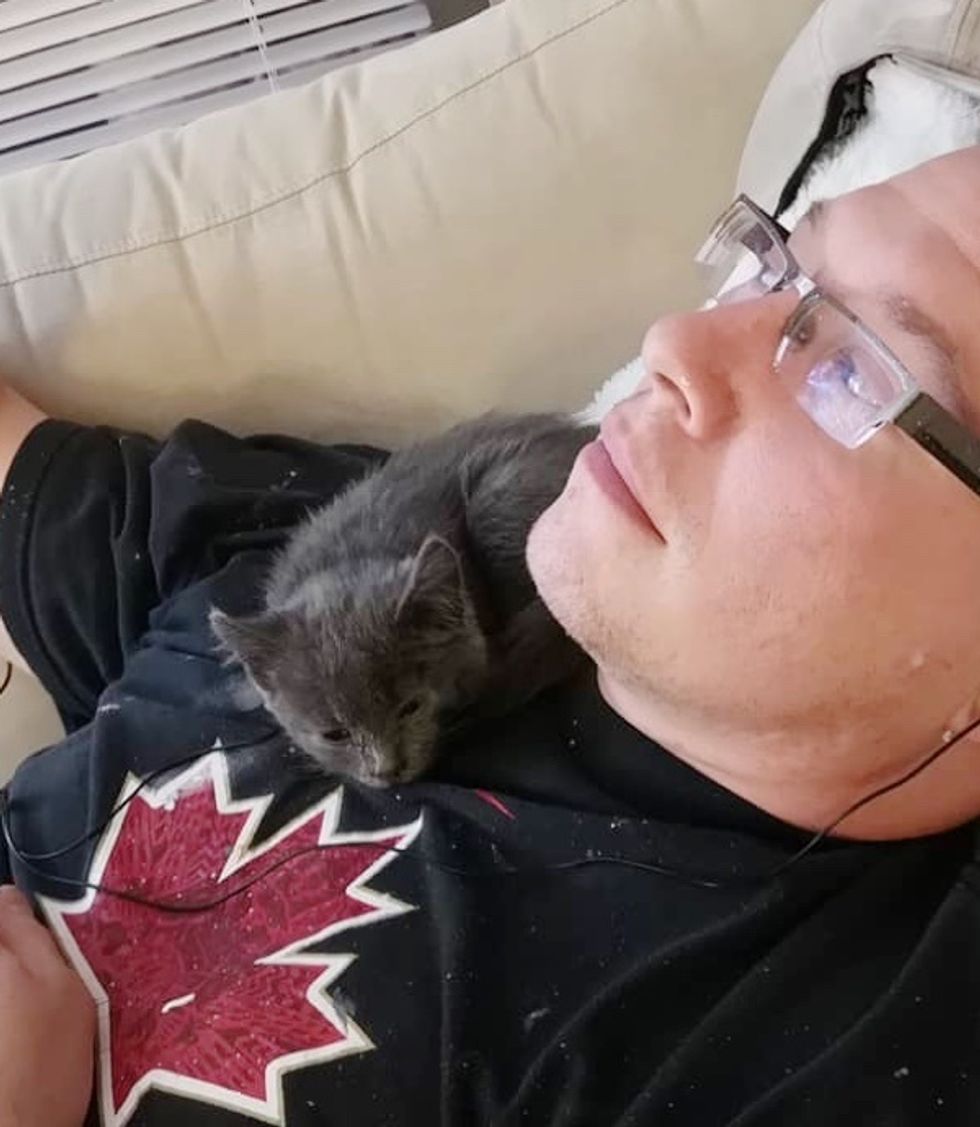 Shuswap Paws Rescue
Silver loved to knead on their necks or shoulders, making the most adorable biscuits while purring up a storm.

It took a while until Silver was able to eat on her own again, but once she bounced back on her paws, she started to play, running around the room with her new-found energy.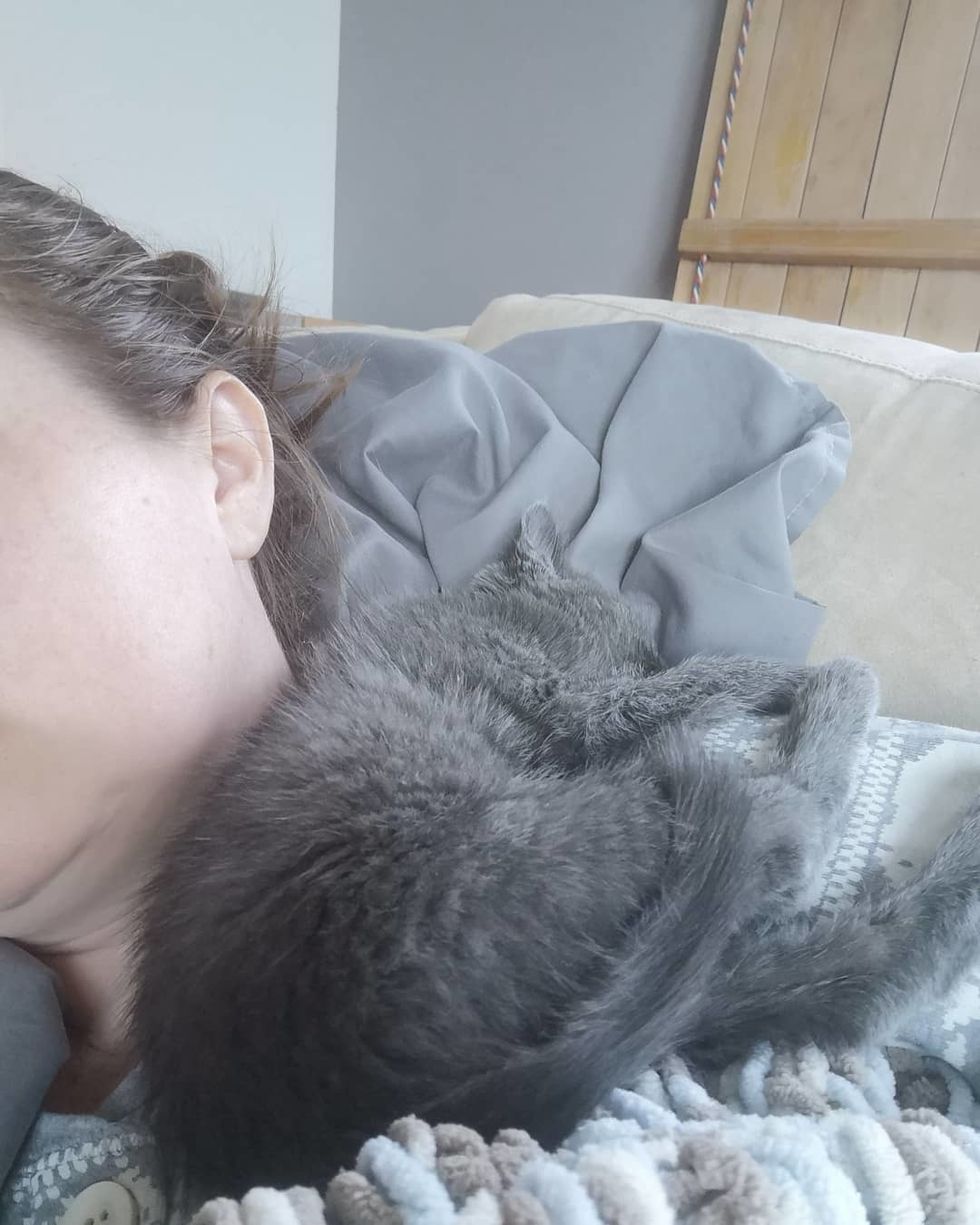 Shuswap Paws Rescue
Her mouth was healing and she was finally on the mend.

Watch Silver's journey in this video:
Kitten foster journeywww.youtube.com
Dennis and Barbara took turns to give little Silver her daily cuddles. She would rub her face against theirs, rumbling with her adorable purrs.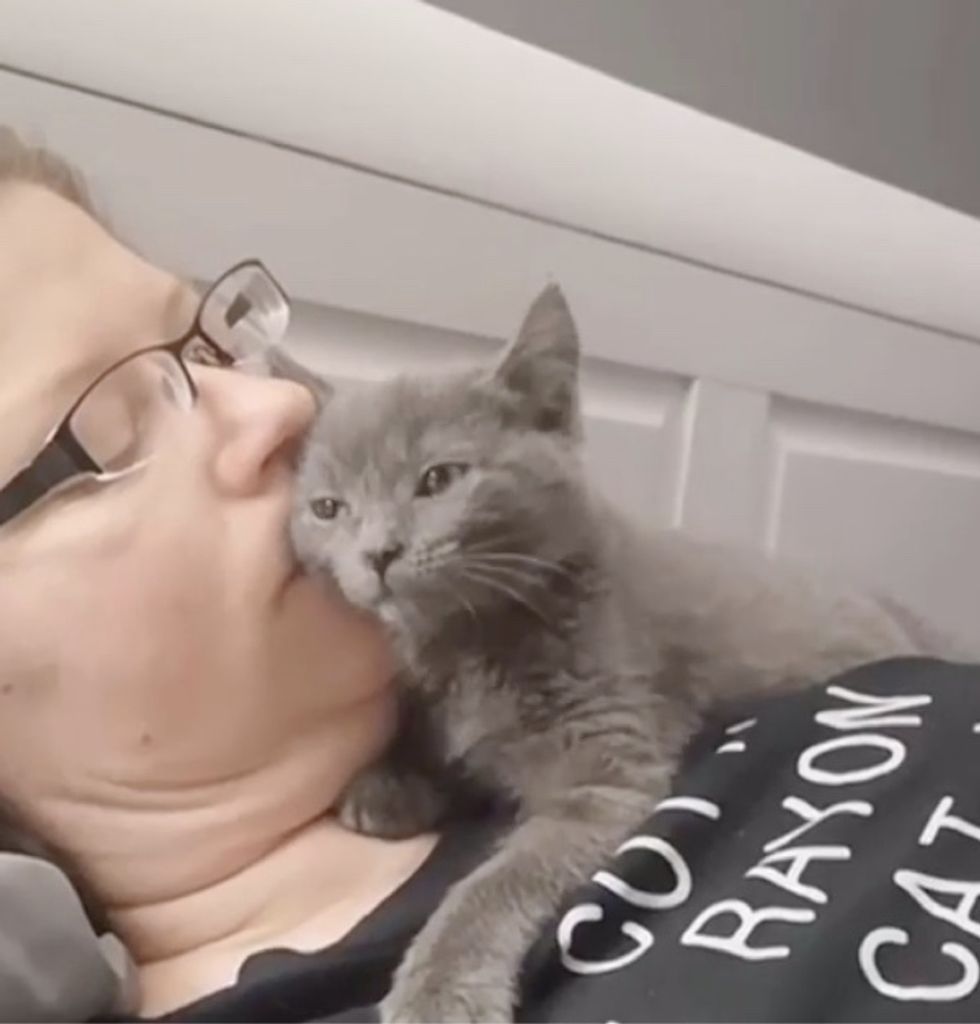 Shuswap Paws Rescue
After weeks of recovery, the kitten got a clean bill of health and was ready for her next chapter in life.

Yesterday, Silver had her dream come true when she moved into her forever home just in time for the holidays.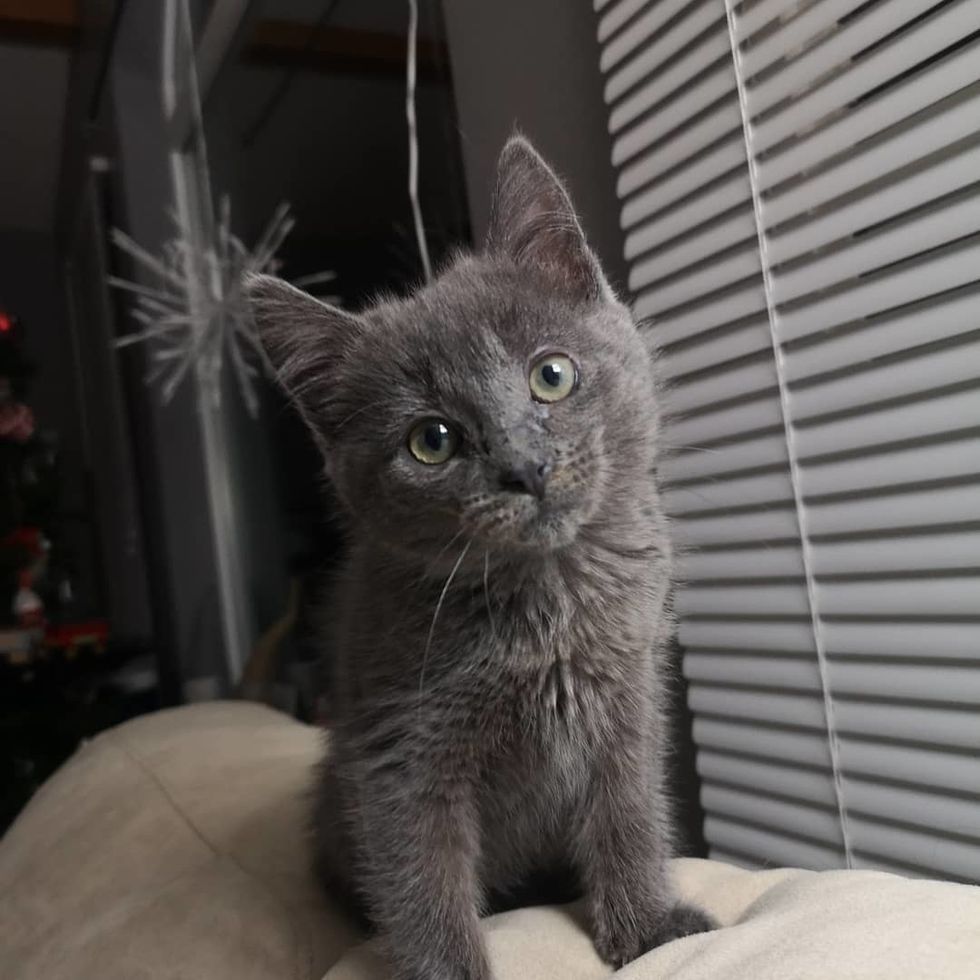 Shuswap Paws Rescue
Barbara sent her off to her new home with cuddles and kisses.
"We give these kittens all the love to get better then pass them on to amazing families. Then we have room for more to save," Barbara said.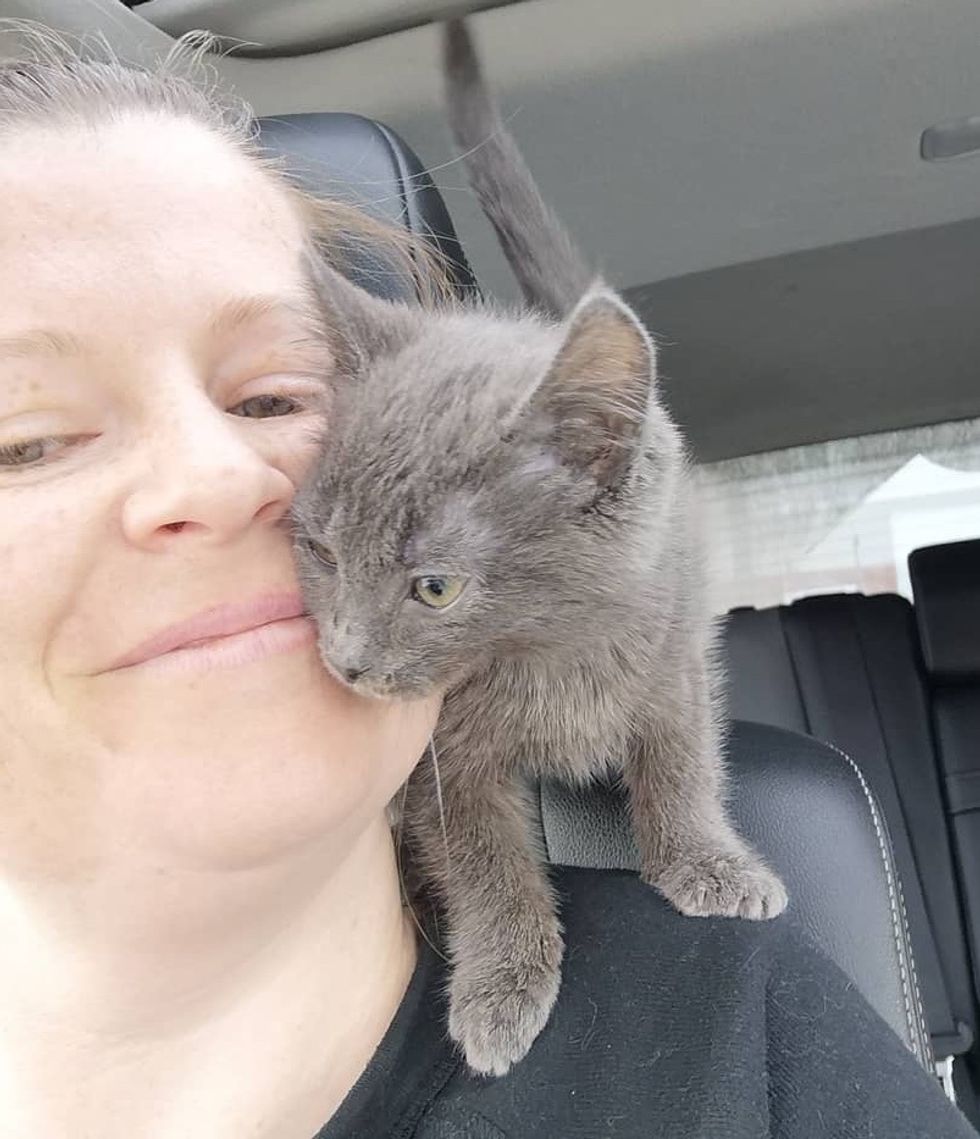 Shuswap Paws Rescue
Now Silver is enjoying her VIP life with her loving family, filling her new abode with plenty of cuddles and purrs.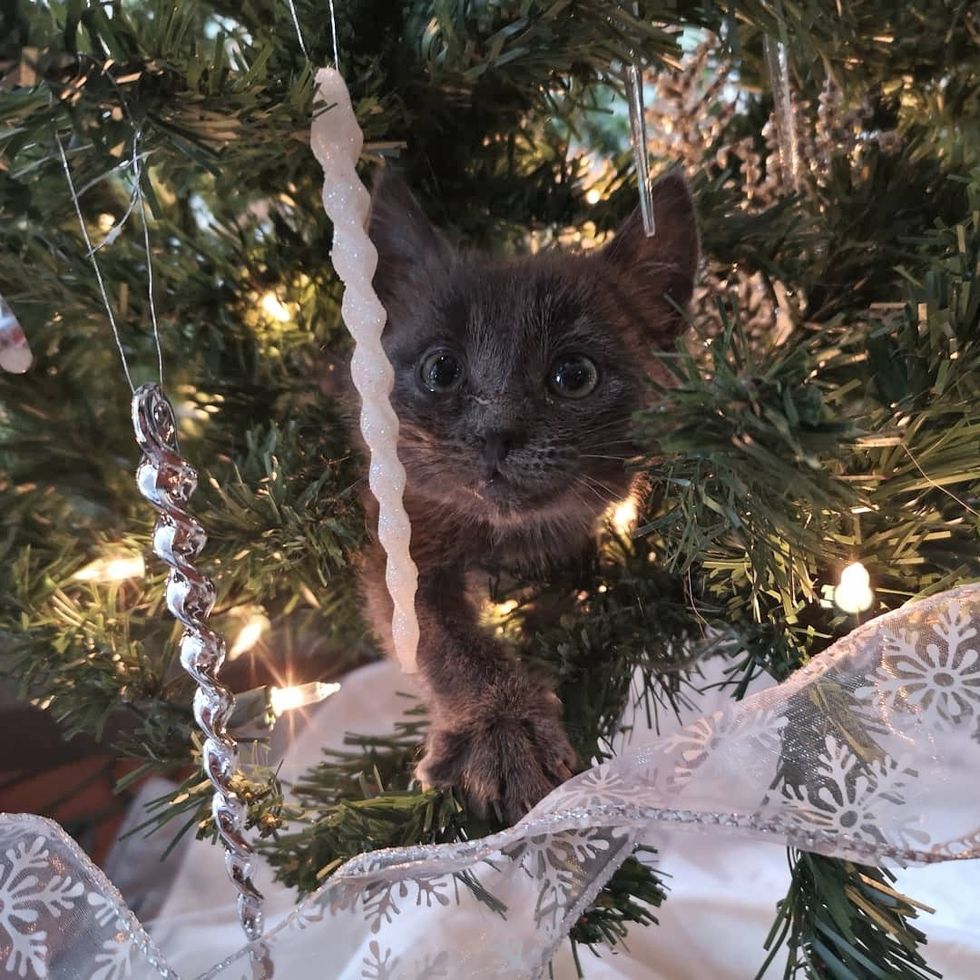 Shuswap Paws Rescue
Share this story with your friends. Follow Silver on Instagram. Follow Shuswap Paws Rescue on Facebook and Instagram.
Related story: Rescuers Found Litter of Kittens — One Of Them is Pint-sized and So Happy to be Helped