A kitten who had been left behind, wandered to a house in a neighborhood, looking for his mom.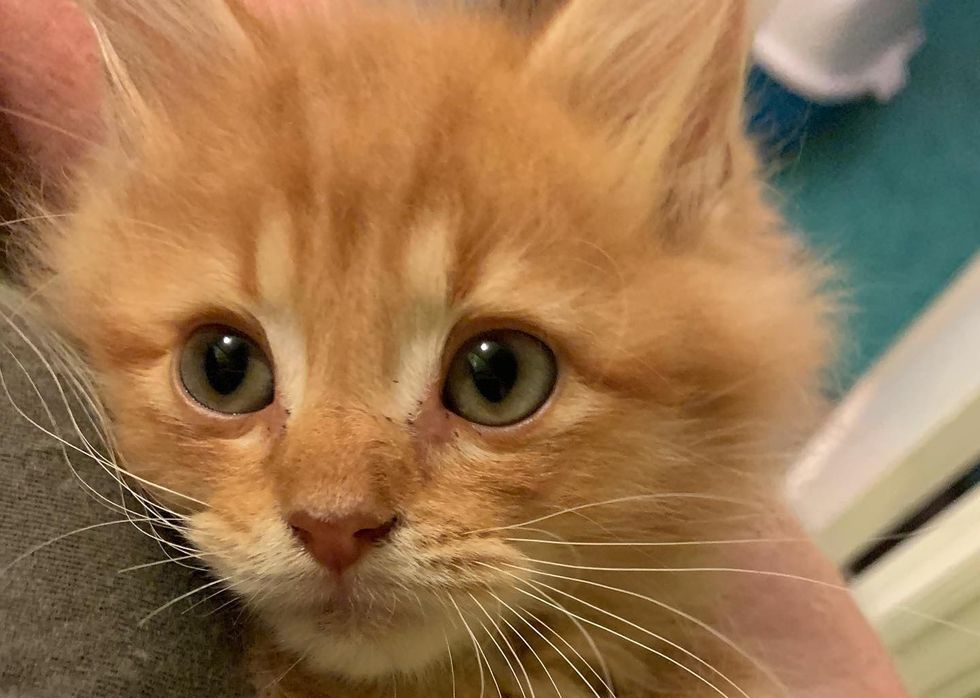 Sparkle Cat Rescue
A 4-week-old kitten was found at a property in Burlington, North Carolina, last month. Somehow, he got left behind and was crying outside the house for his mom.

A Good Samaritan noticed the kitten at the property for two days and no one had come to claim him or offered help. She immediately contacted Sparkle Cat Rescue, a local rescue group, before it was too late.
Rescuers sprang into action and got the kitten to safety. "This poor baby was scared, lonely and exhausted after crying all morning," Sparkle Cat Rescue said.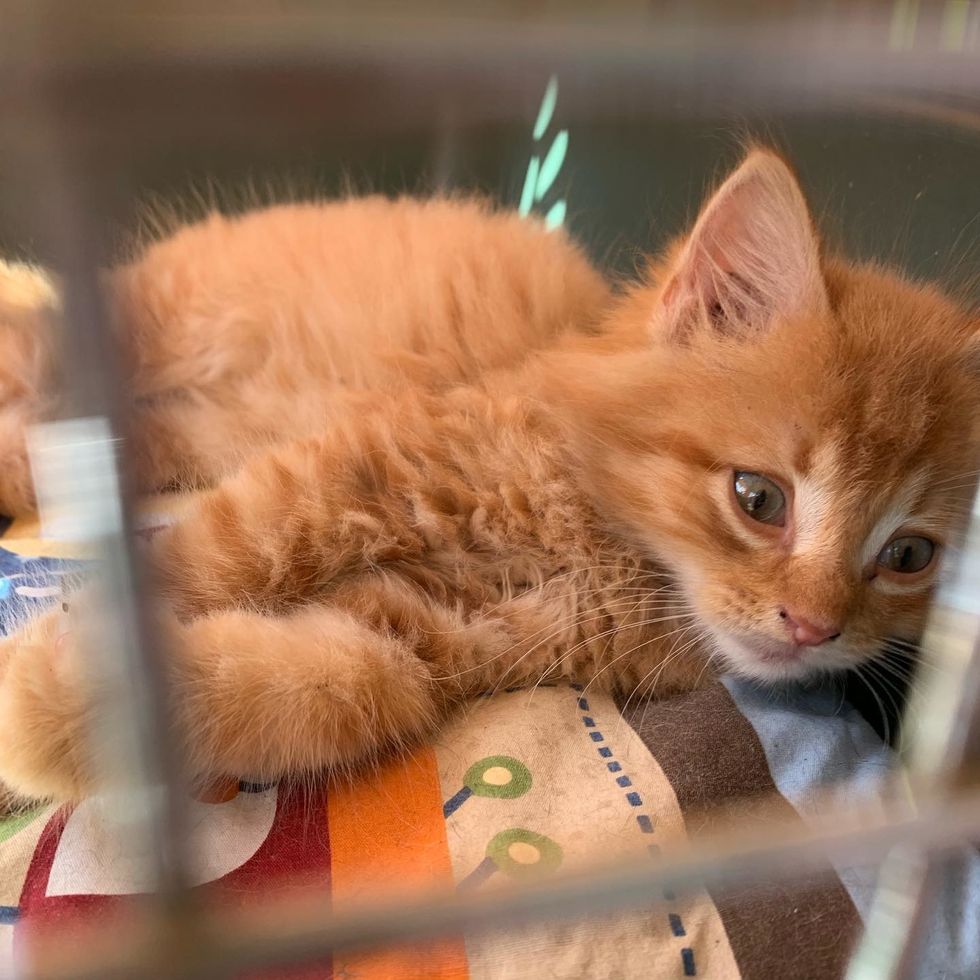 Sparkle Cat Rescue
They named him Leo, and the ginger boy was so happy to be safe -- he stopped crying and started to purr.
After getting a full belly, medical attention and plenty of cuddles, he took a long nap in a comfy bed, trying to make up for lost sleep.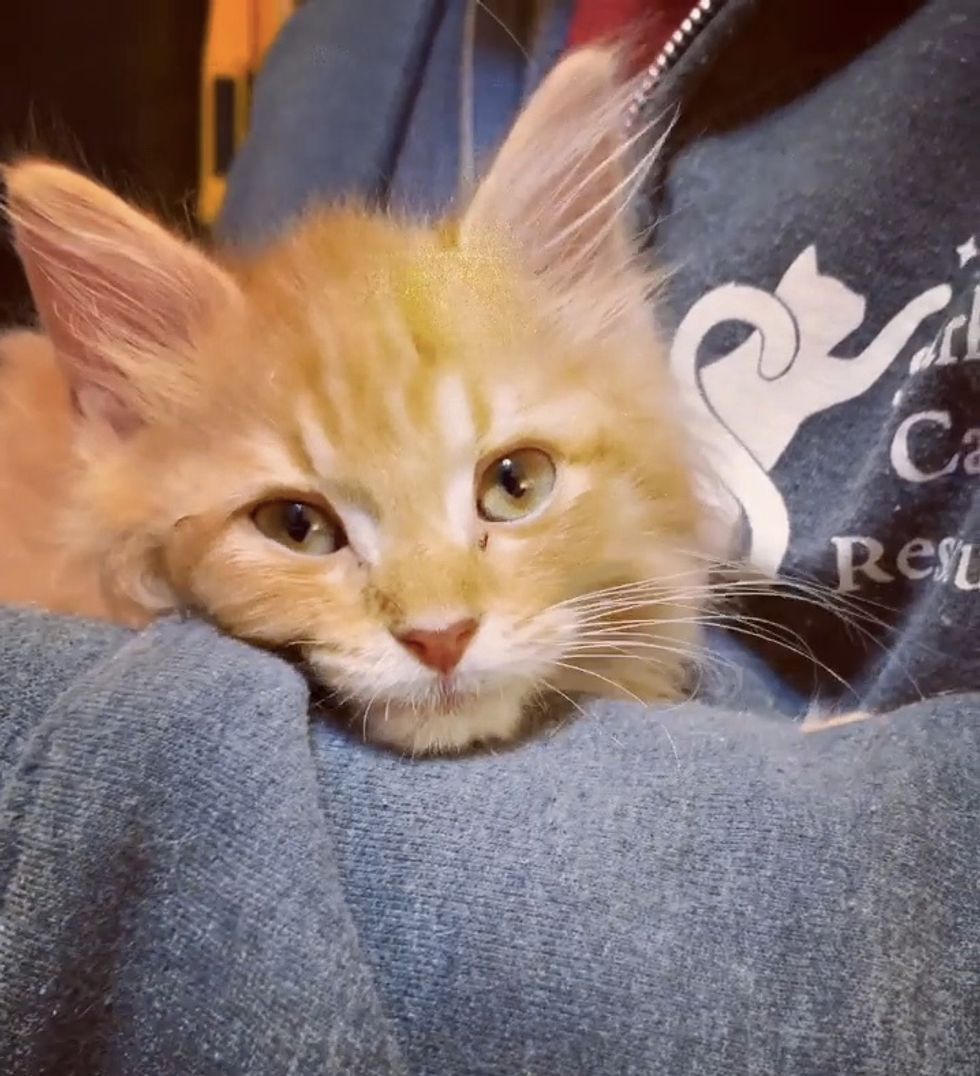 Sparkle Cat Rescue
After quarantine, Leo was ready to meet other kittens in foster care. He began to blossom with feline friends around, but he always went back to his humans for TLC.

The sweet kitty likes to follow his foster dad everywhere around the house until he's picked up and cuddled.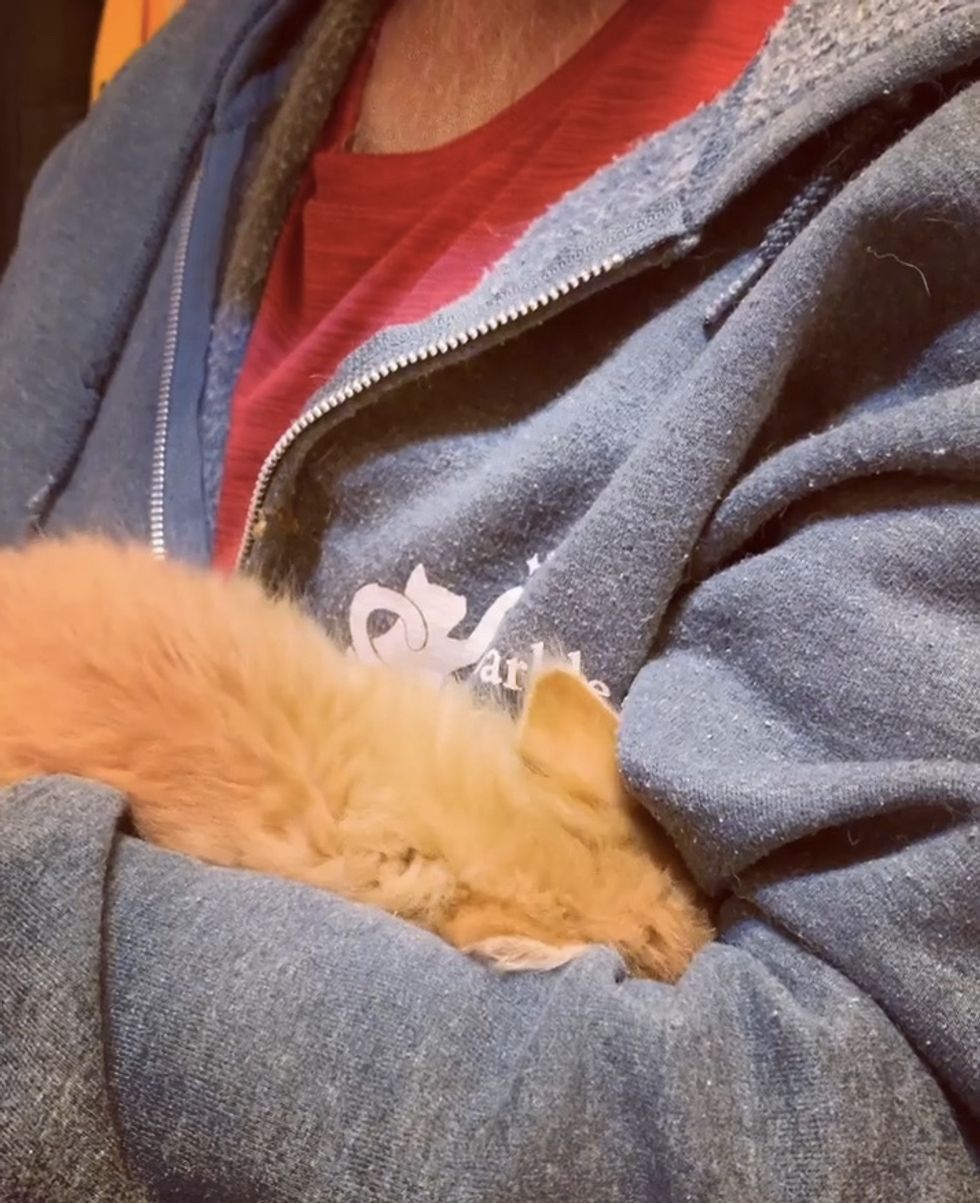 Sparkle Cat Rescue
He alternates between giving his foster dad kisses on the chin and burrowing his face in the crook of his arm.

Watch Leo cuddling with his foster dad in this cute video:
Leo the kitten cuddles with foster dadyoutu.be
There's so much love packed in this tiny body.

After a rough beginning, little Leo is almost ready for his next adventure in life.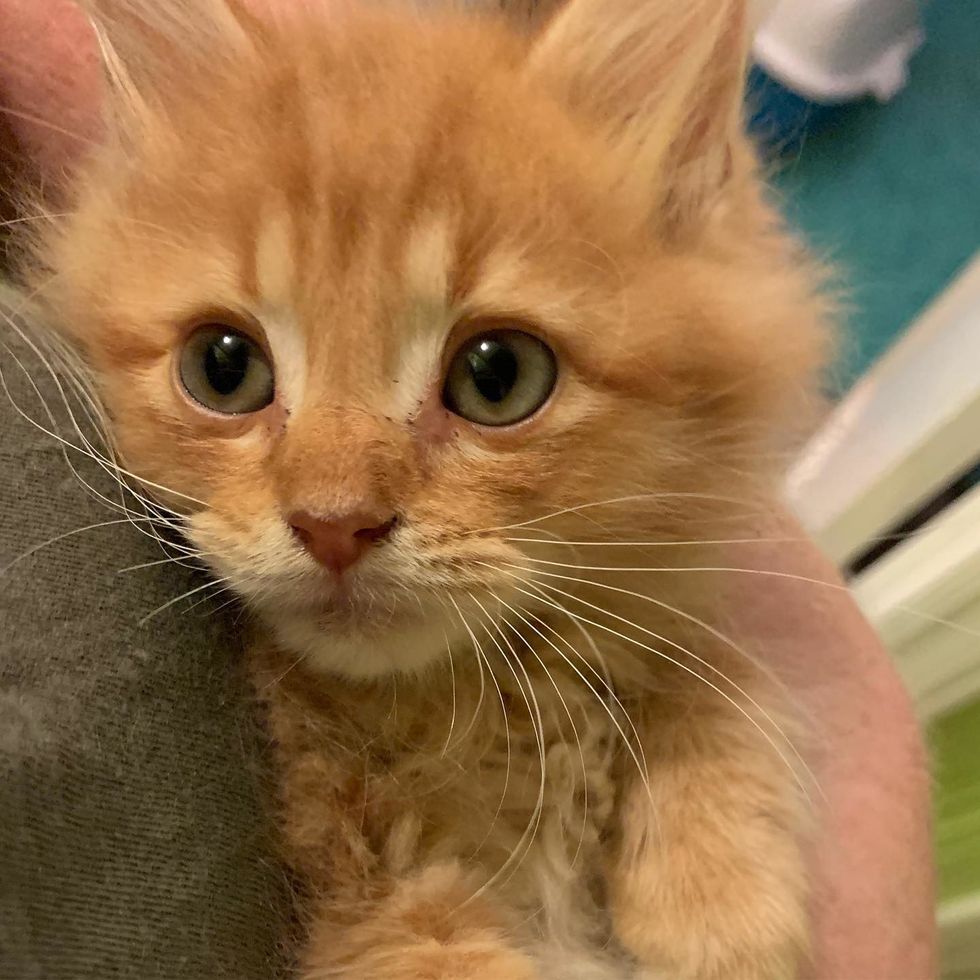 Sparkle Cat Rescue
Leo, now seven weeks old, will soon be going to his forever home. He will have a big family, including two feline buddies who were also adopted from Sparkle Cat Rescue.

"I hope they are prepared for all the talking and loving he's got to give! I'm pretty sure they are."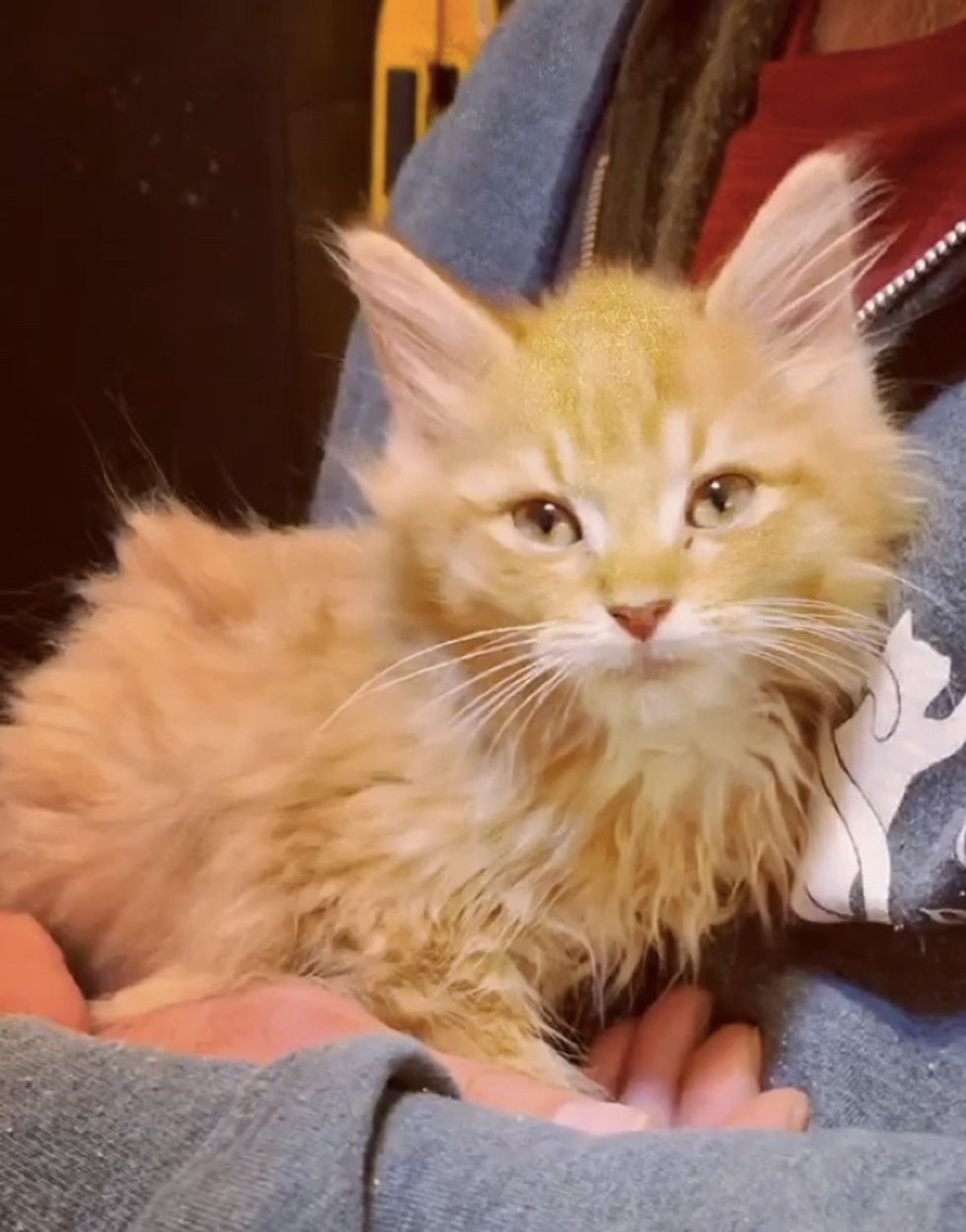 Sparkle Cat Rescue
Share this story with your friends. Follow Sparkle Cat Rescue on Facebook and Instagram.
Related story: Woman Befriends Cat Who Lived Years on the Streets, and Comes Back for Him