A cat who had spent most of his life on the streets, found a home he always wanted and started helping other kittens in need.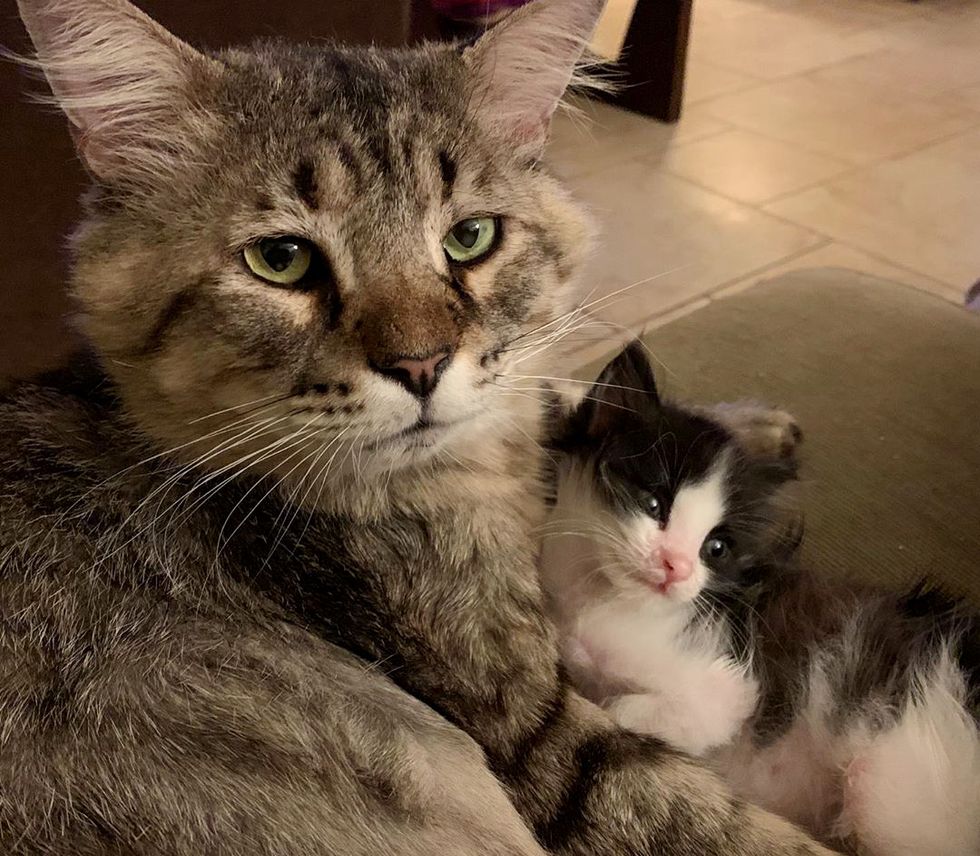 Emily @gingeralfalfa
Runt the tabby was rescued as a stray in poor shape. He was brought to Lake County Animal Shelter in Tavares, Florida after he had lived most of his life on the streets.

The senior cat was rough around the edges. "He was underweight, had open wounds, and had a bad upper respiratory infection," Emily Blythe, staff member at the shelter, told Love Meow.
After several weeks at the clinic, he was healthy enough to move into a foster home. Emily stepped up to help and took him home with her.
"He fit right in with my senior gang of cats. He seemed to blossom overnight."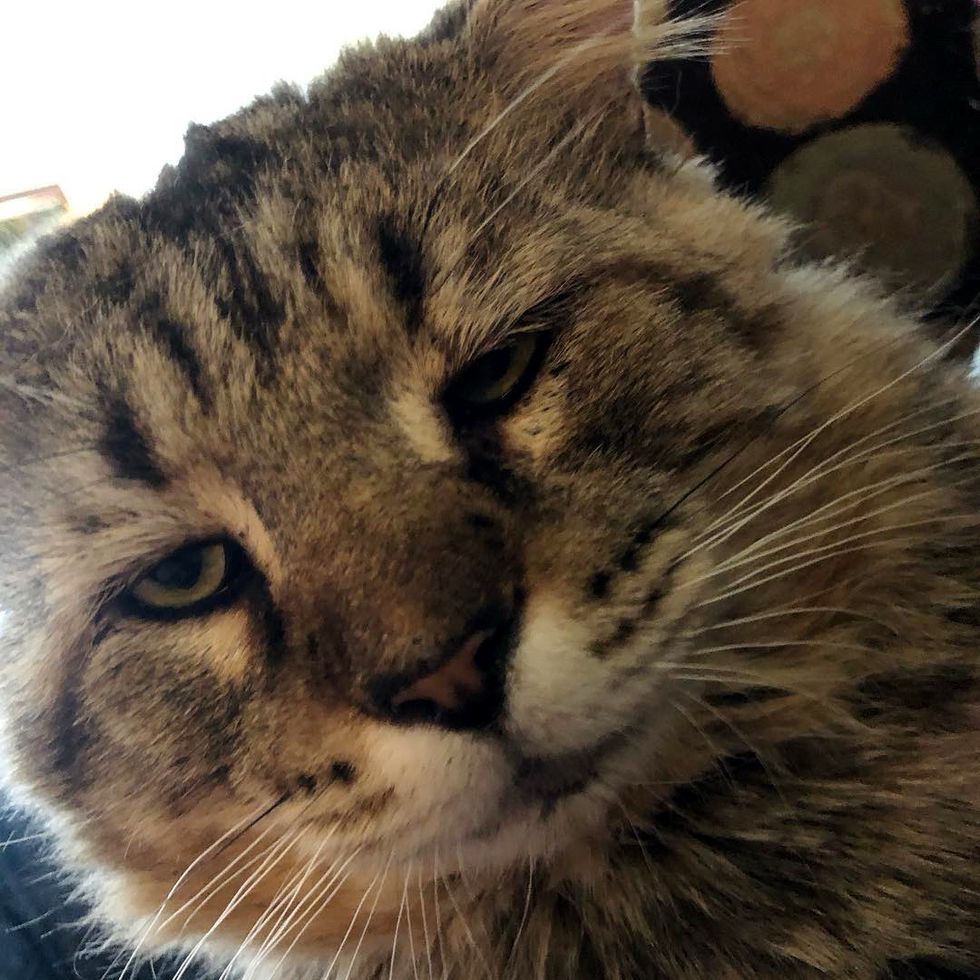 Emily @gingeralfalfa
Runt was finally free of pain and discomfort and began to shine. He was so happy to have a roof over his head, good food, and feline friends to hang out with.

After a few weeks in foster care, Emily couldn't part with him and knew Runt had already found his forever home. "He is FIV+ but that hasn't slowed him down. The vet estimates him to be around 14 years old. He is the most easy-going cat."
A few days later, Emily brought home another foster kitten, and right away Runt took the little guy under his wing.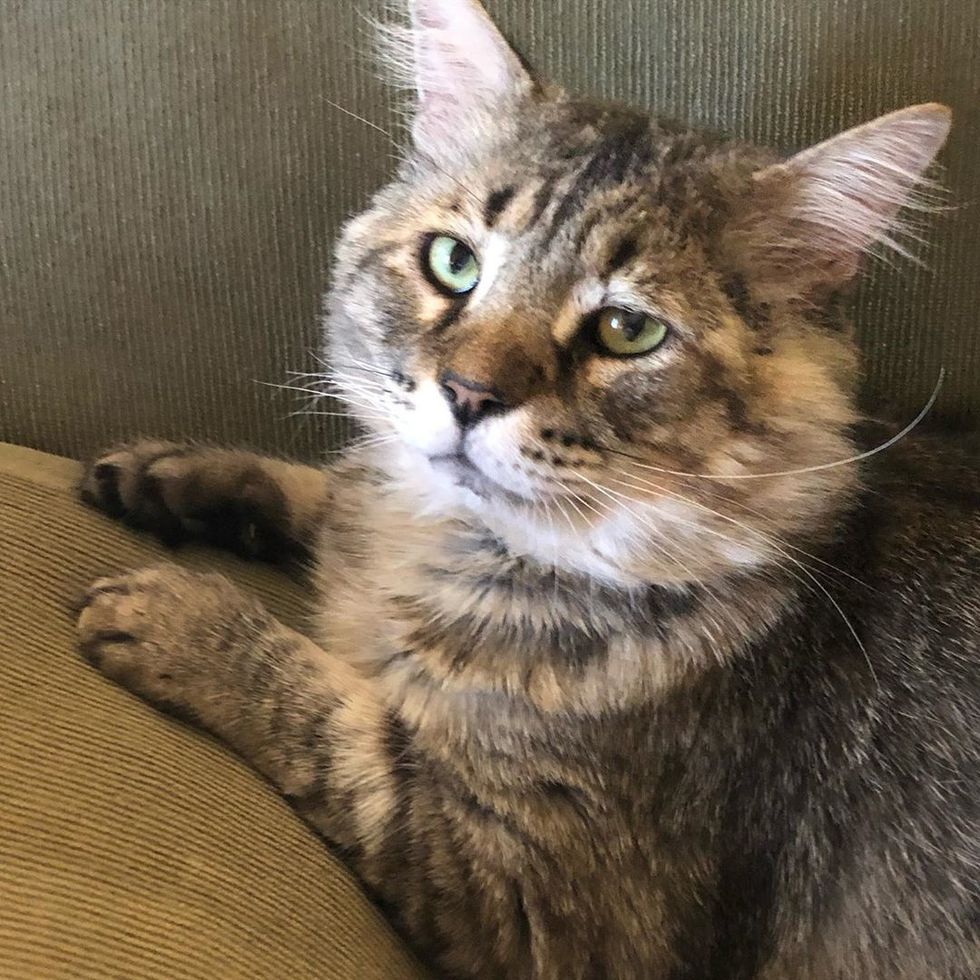 Emily @gingeralfalfa
He's become a father to these orphaned kittens and gives them the love that they need to thrive.
"I brought home a tiny kitten under a pound. I didn't expect her to make it, but Runt took it upon himself to nurture and clean — almost like a mom — and she pulled through," Emily told Love Meow.

In late April, Dolly, a tuxedo kitten, was found in an engine block in a truck and brought to the shelter as an orphan. She was paired up with another rescued kitten, Reece, who was discovered in a shed. Dolly was shy and timid, but things quickly changed when she met Runt.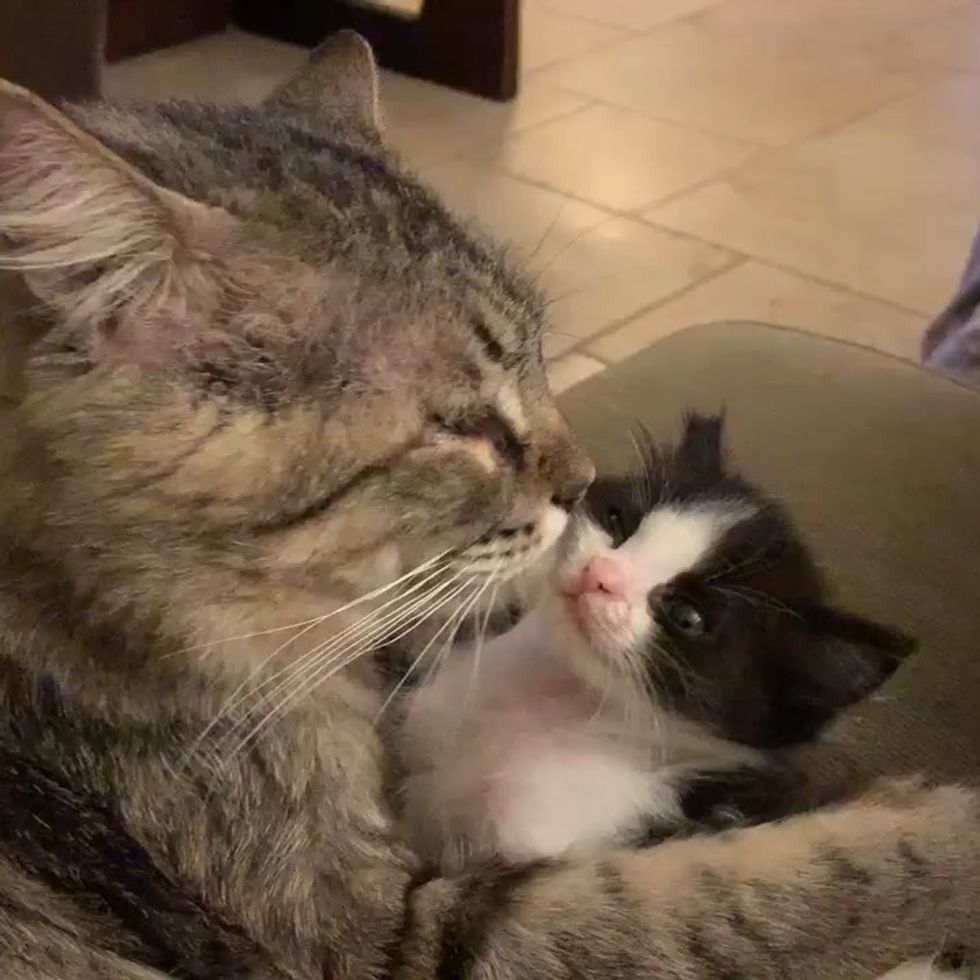 Emily @gingeralfalfa
Runt immediately took to Dolly, stepped in to be her new parent, and started grooming her. The shy tuxedo quickly calmed down and rolled on her back for some belly rubs and more TLC.

Watch Runt and his foster kitties in this cute video:
Rescued Cat Becomes Father to Foster Kittensyoutu.be
"Now, she runs to him for affection," Emily told Love Meow.

"He became a surrogate father to the foster kittens that have come through our house."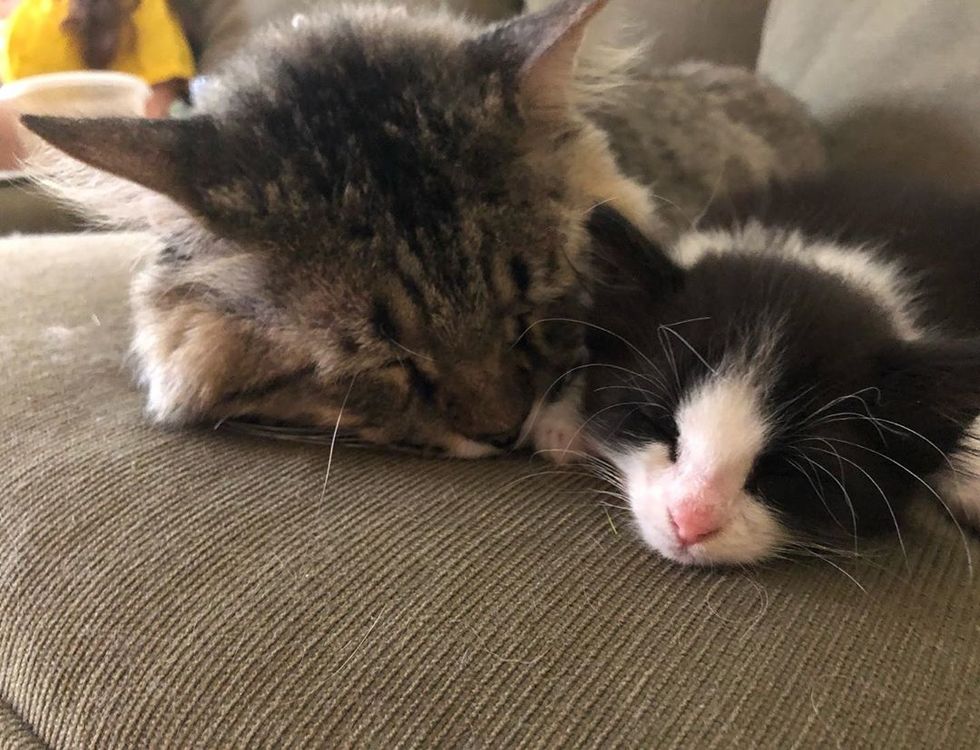 Emily @gingeralfalfa
Despite his life on the streets, Runt continues to show affection to everyone around him, especially kittens in need.
It is as if he's giving them the same love he received when he was rescued.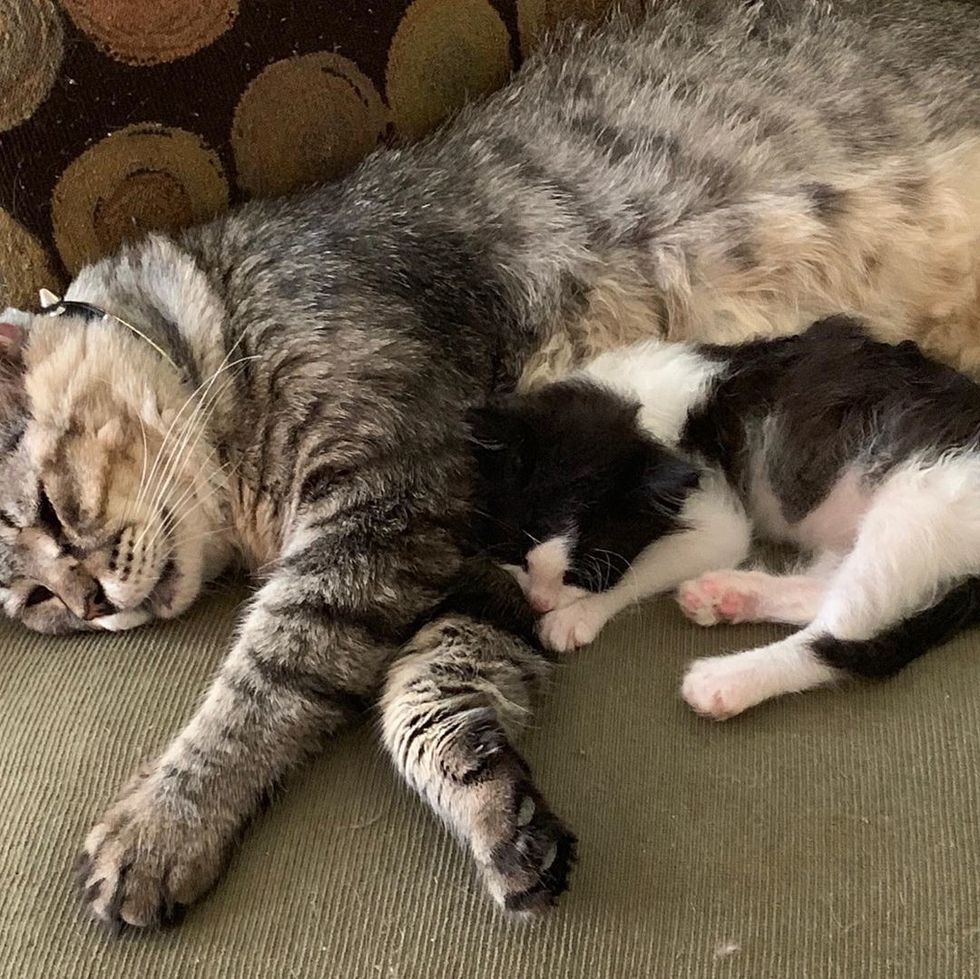 Emily @gingeralfalfa
Share this story with your friends. Follow Runt and his foster kitties on Instagram.
Related story: Kittens Give an Old Cat a Purpose to Live - He's Outlived Everyone's Expectations