A father saw all his children leave one by one for college. The house became so quiet and different without all the people around until one day a cat came into his life and brought the kind of love that only his family could give.
"My dad has been lonely since the kids went to college. So we got him a replacement. Meet Simba," davidwwallace wrote on reddit.
When little Simba got on his chest and hung onto his face, it was a bonding moment for the father and his new buddy.
"You are my new human dad now." It put a big smile on his face that everyone had longed to see.
"Don't worry. I am in your life now."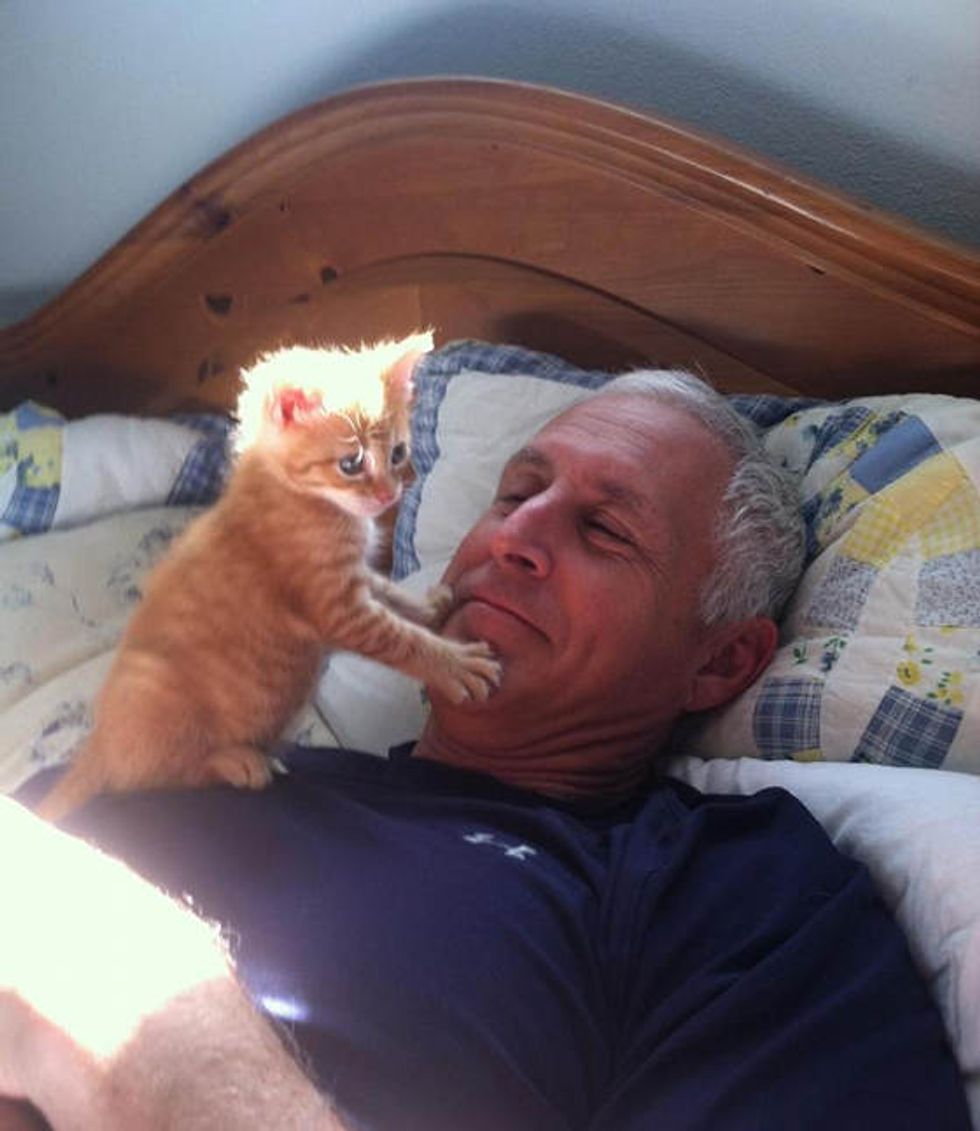 Kittens fix everything.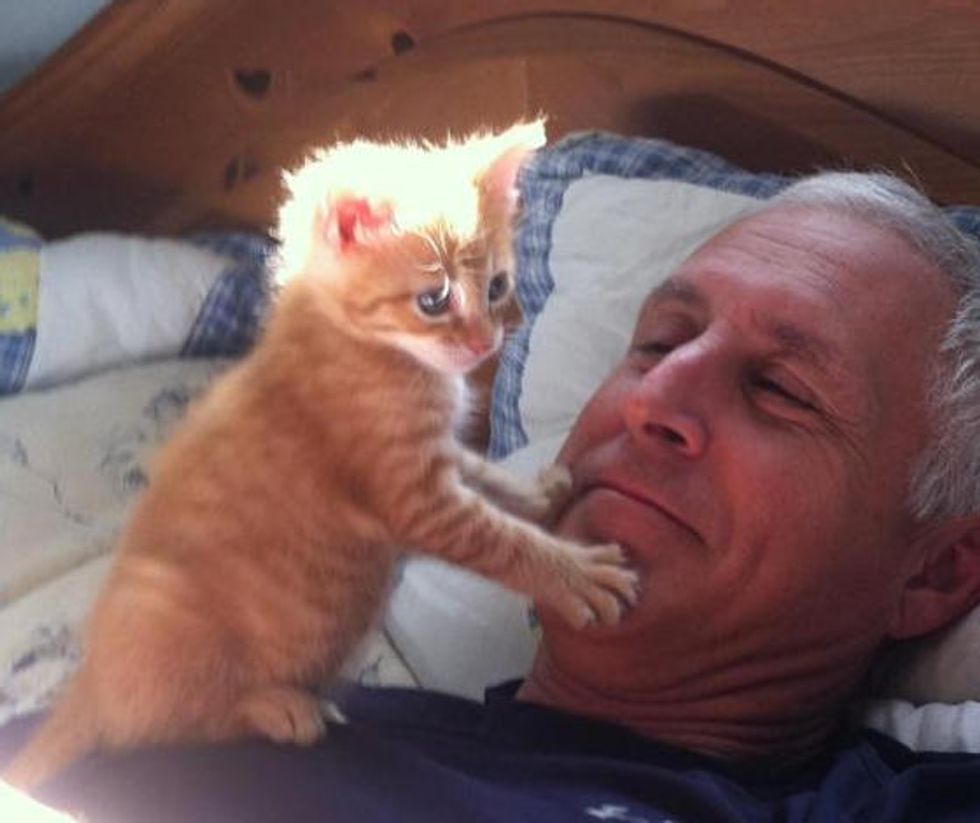 Photo via reddit.