A couple found a tiny stray kitten in the woods. The pocket-sized tabby wandered up to them and started following them like a little duckling. They scooped her up and the little furball instantly stole their hearts.
Meet Chloe!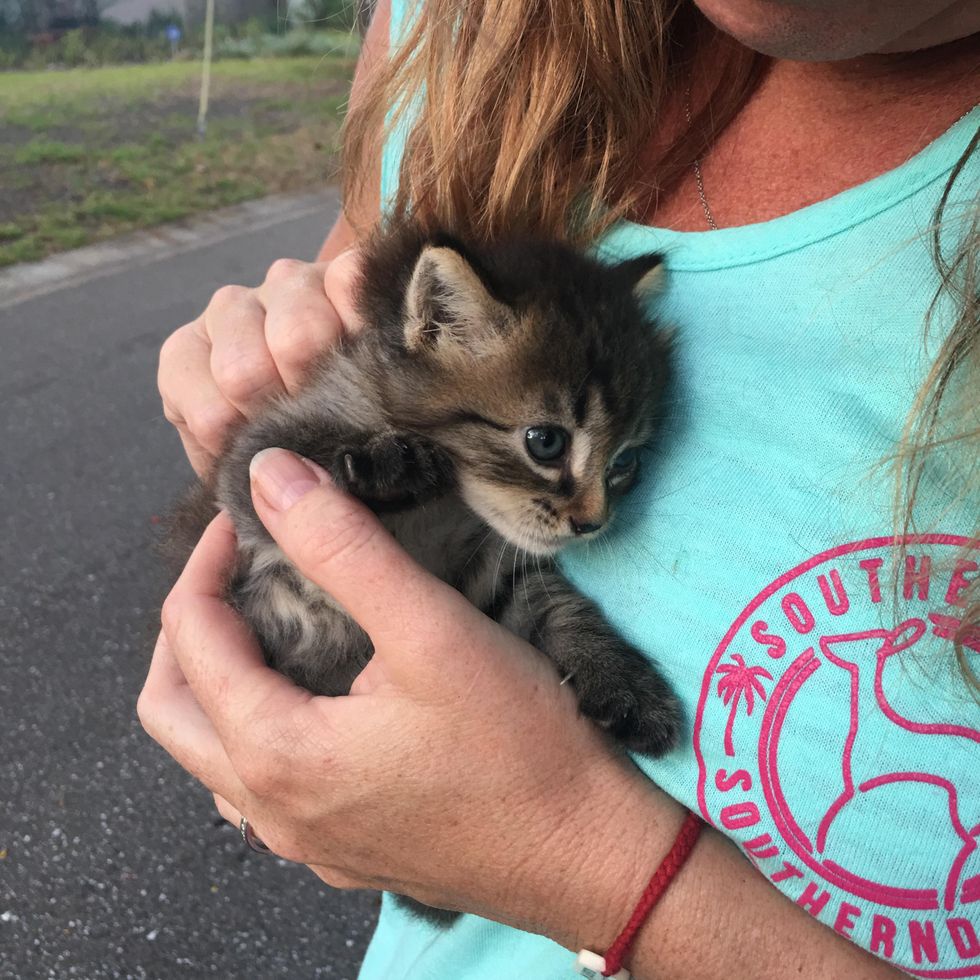 imgur/spookydoc
The kitten was wandering around on her own when they spotted her. "(She was) found in the woods, five weeks old," imgur user spookydoc said.
The kitten was alone without her mother. She was so tiny that she fit perfectly in their hands. They couldn't leave the kitten there fending for herself, so they took her along on her first trip home.
Chloe got her very first blanket. The comfort and warmth made her the happiest kitty in the world. She purred up a storm while she was getting chin scratches, feeling safe and loved.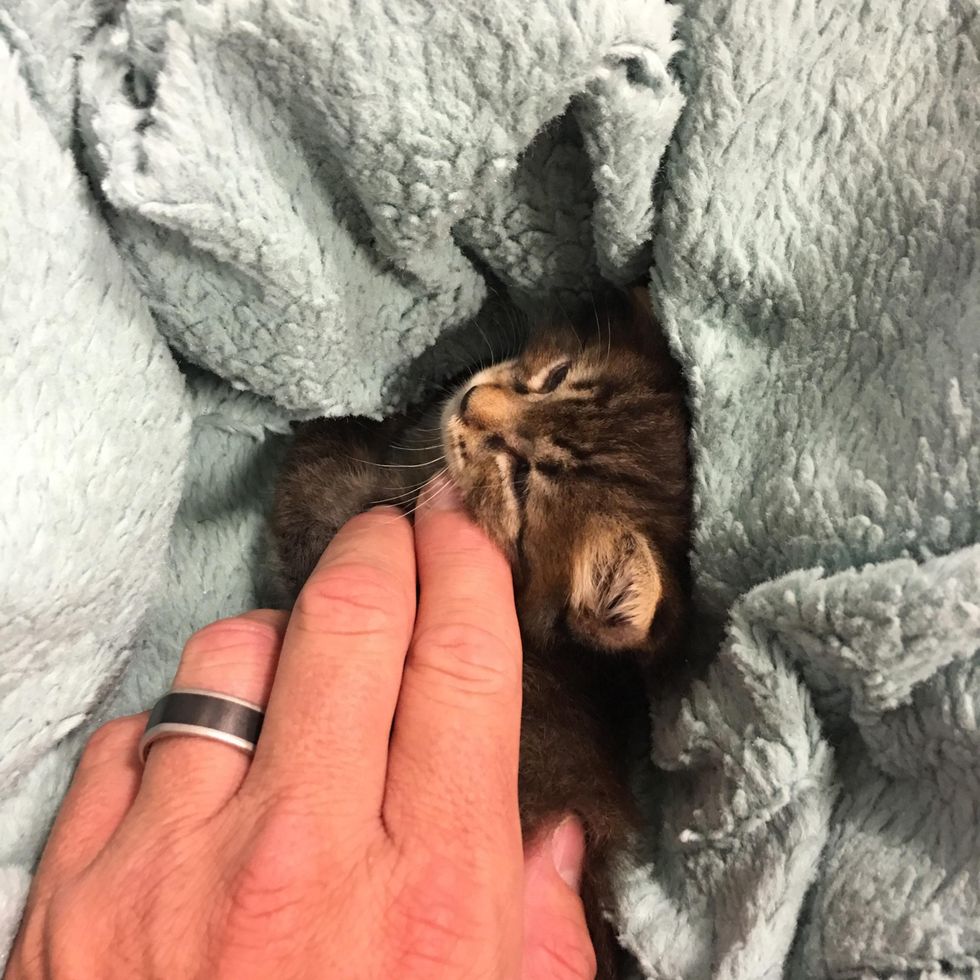 imgur/spookydoc
After a long nap, Chloe woke up with her ears perked up and bright eyes.
She was a curious little one and loved to stay close to her humans so she could snuggle up to them whenever she wanted.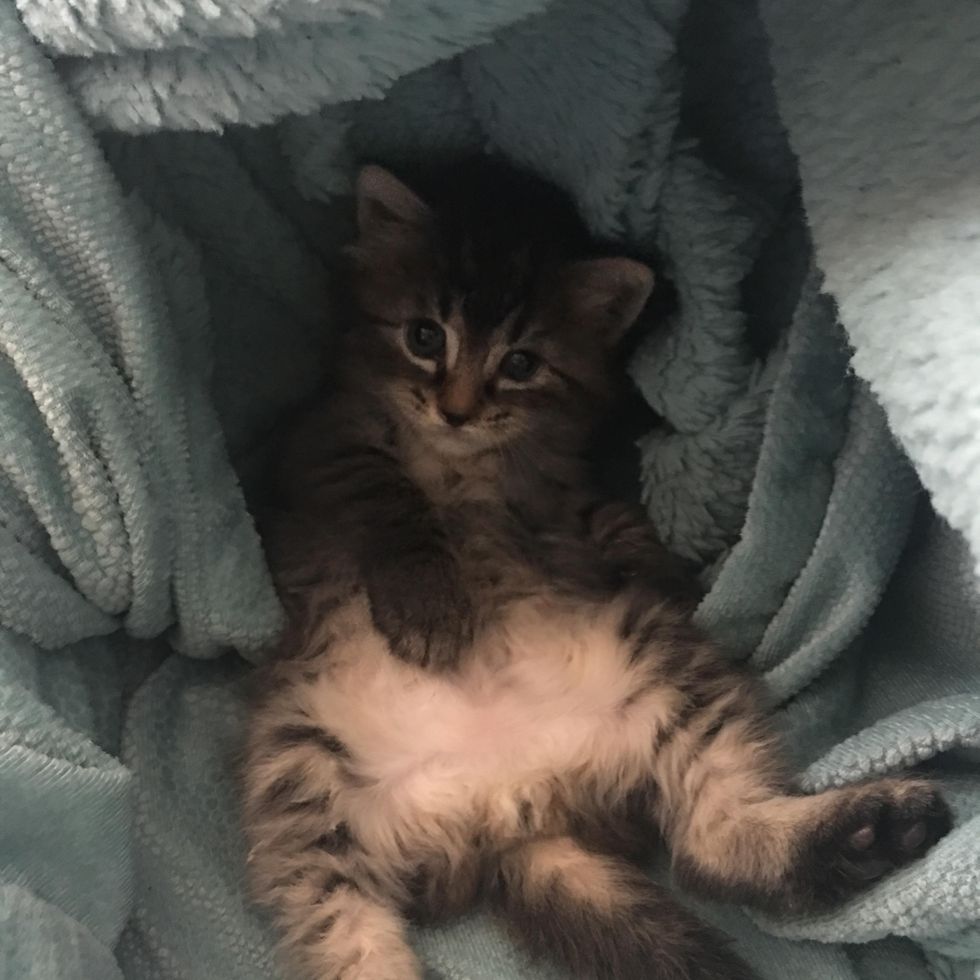 imgur/spookydoc
The purrfect little furball settled right into her new home.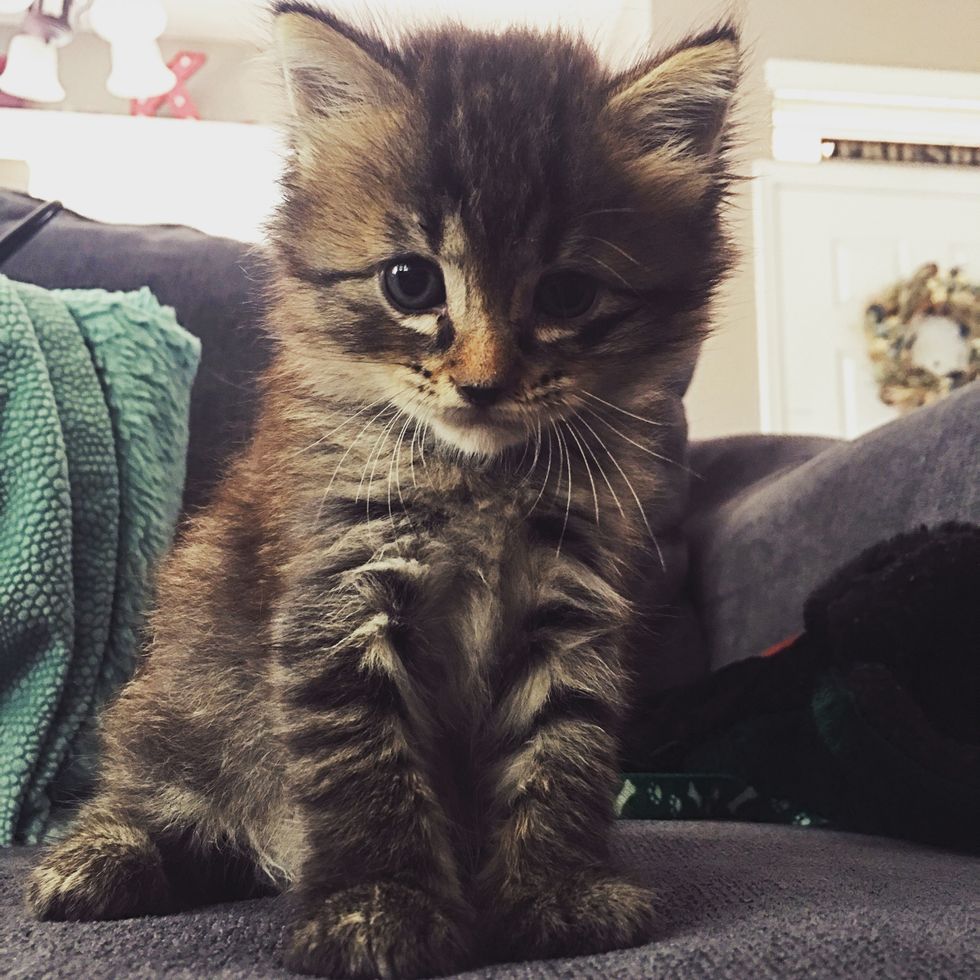 imgur/spookydoc
She climbed up to her human's shoulder and nuzzled into the crook of his neck for a nap.
"(This is her) favorite sleep spot."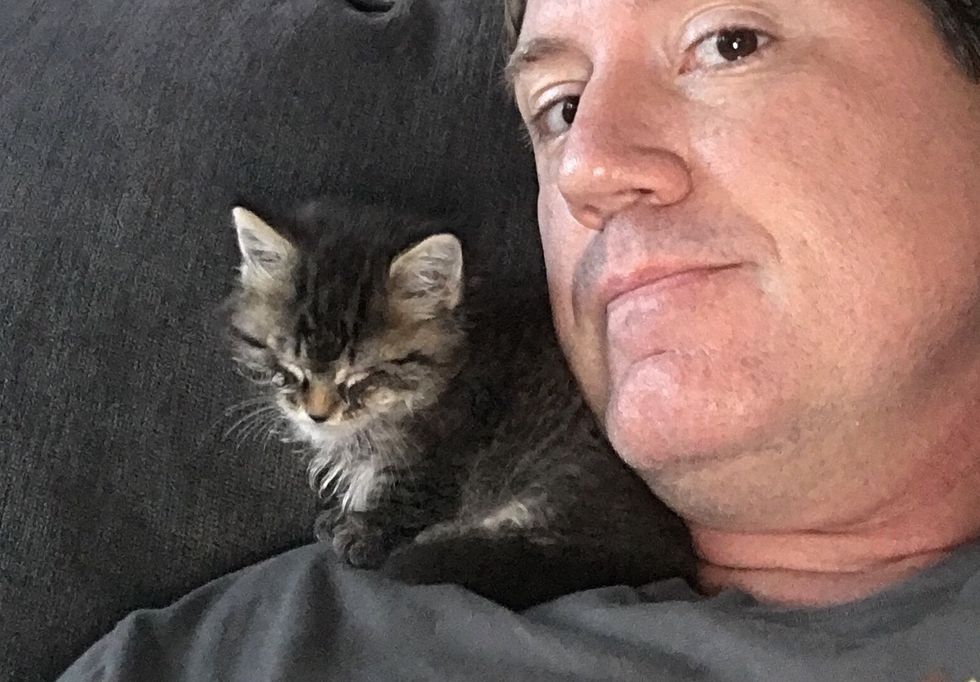 imgur/spookydoc
Chloe taking her first selfie!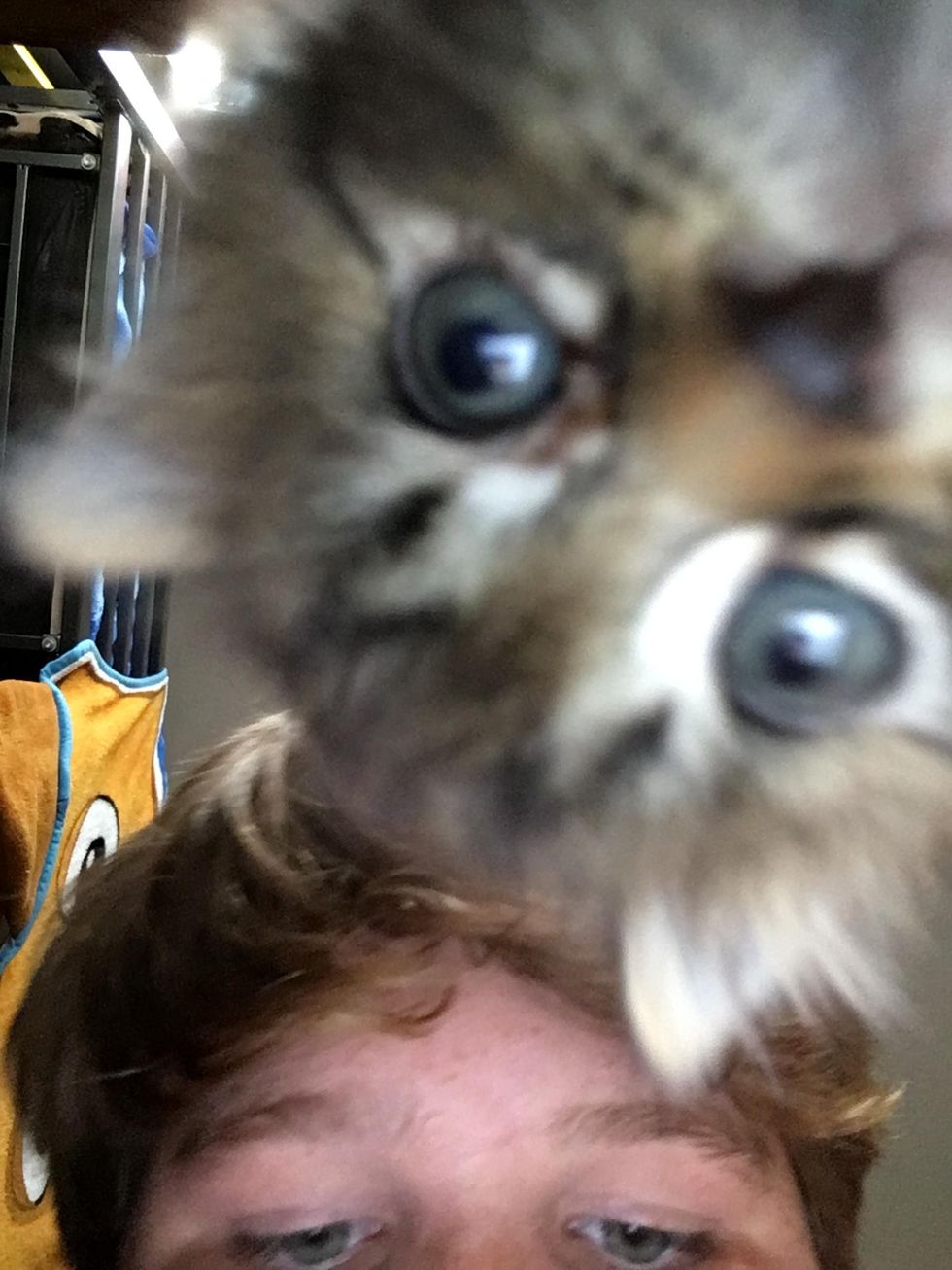 imgur/spookydoc
Two weeks after the rescue, she demanded to be carried around in her human's bag.
Her adventurous side began to shine through.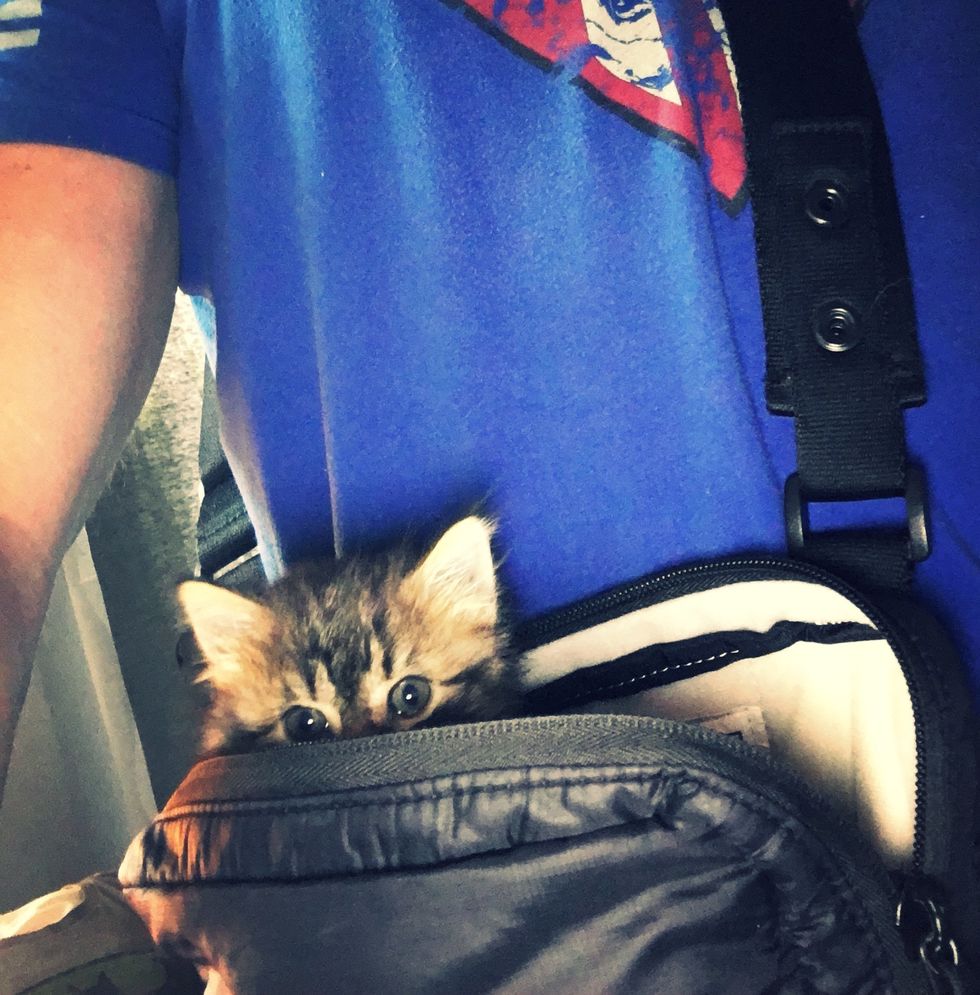 imgur/spookydoc
After a long day of fun, Chloe is all tuckered out!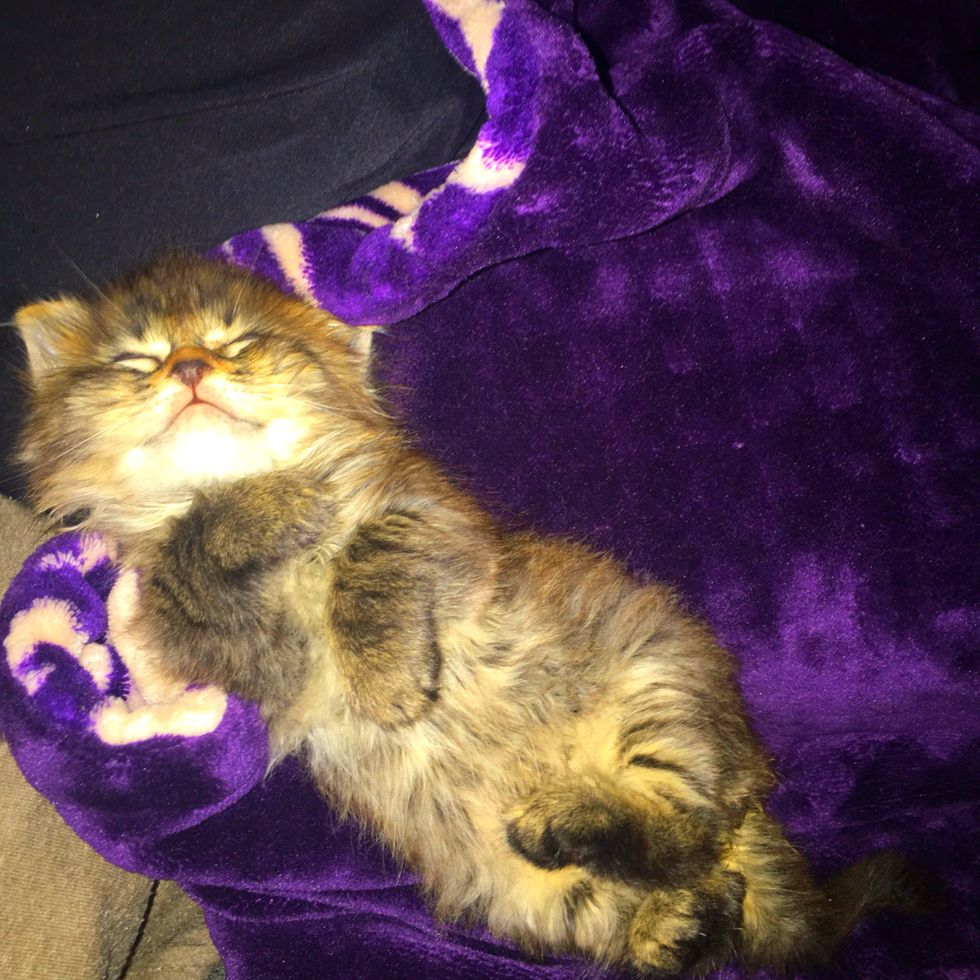 imgur/spookydoc
A few months after the rescue, look at her now!
She loves going on car rides with her humans. Chloe is quite the adventure cat!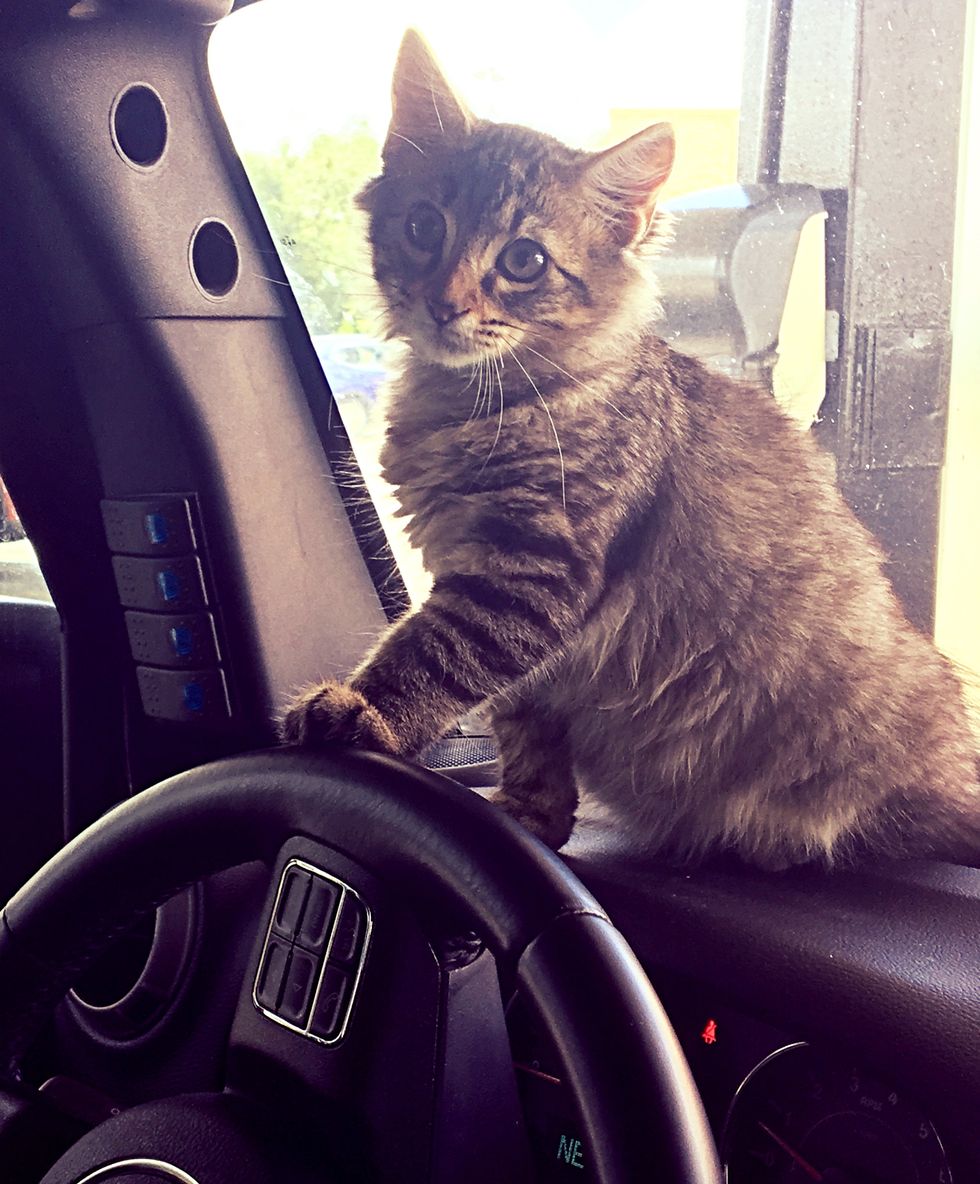 imgur/spookydoc
The pocket-sized kitten who was found in the woods, has grown to be a gorgeous fluffy kitty!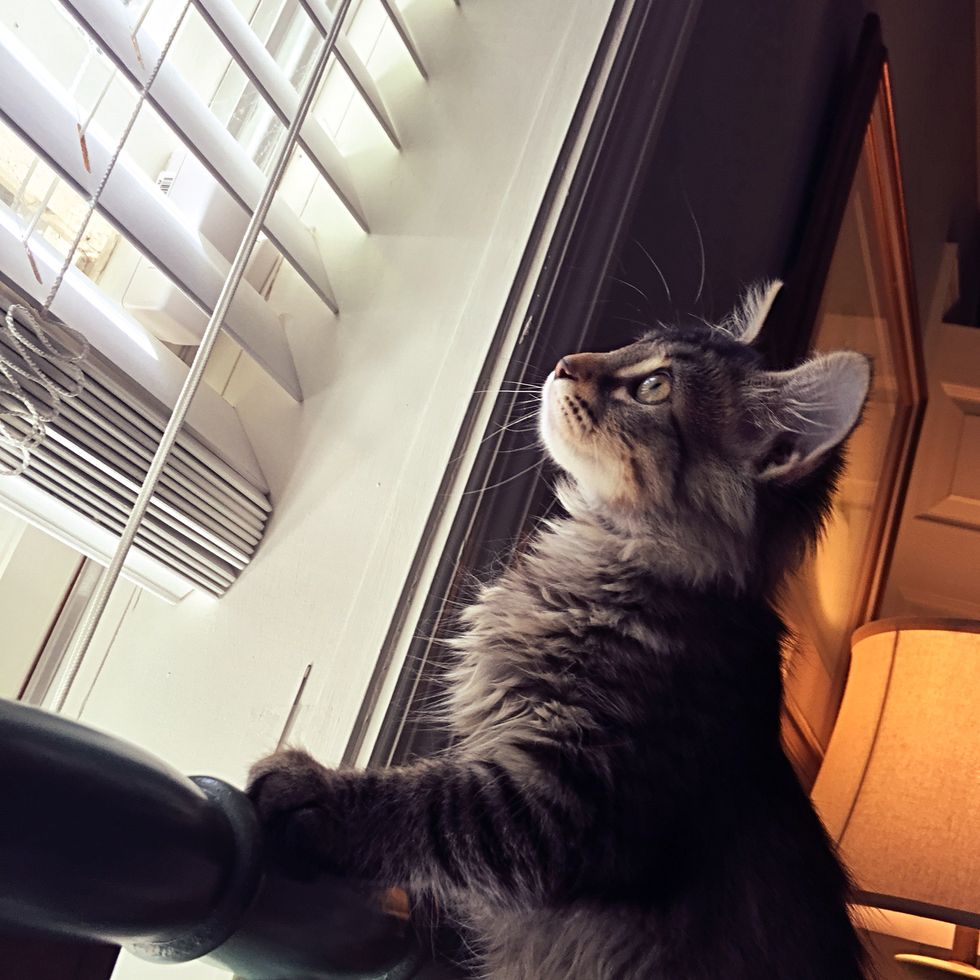 imgur/spookydoc
Share this story with your friends! (More info: imgur)
Related story: Kitten From the Woods Walks Up to Man and Asks Him to Be Her Human