Lilo the kitten never grew into those big ears but gained a new life with her best friend.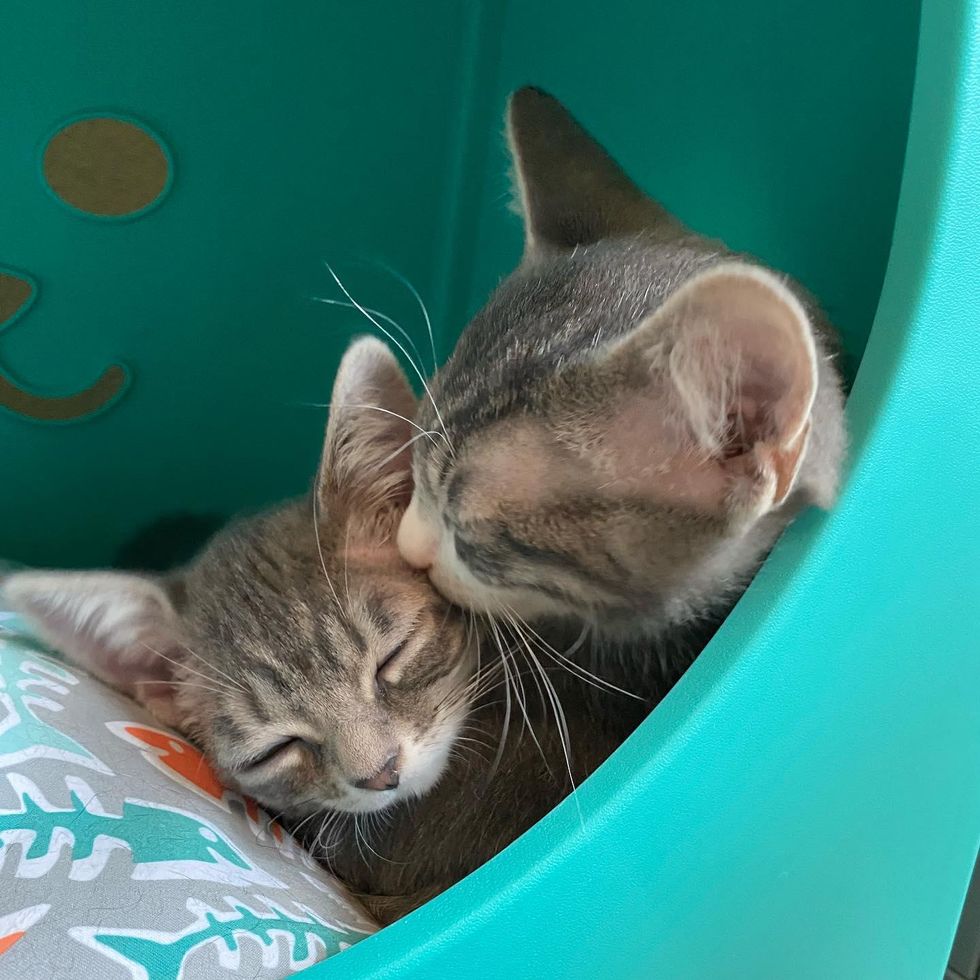 Lilo and Nani (aka Clock and Hickory)@ohanakittens
Jen who volunteers for Wrenn Rescues, came across a post about a litter of kittens and their mom looking for foster care at a local shelter.
When no one came forward to take them, Jen stepped up to help. "I was shocked when they first got here. They were in such poor shape. They were emaciated and underweight," Jen shared with Love Meow.
The runt of the litter was just half the size of her siblings, and they were all struggling with upper respiratory infections (URIs). While the cat mother and bigger kittens started to heal, the tiniest baby had to be syringe-fed around the clock.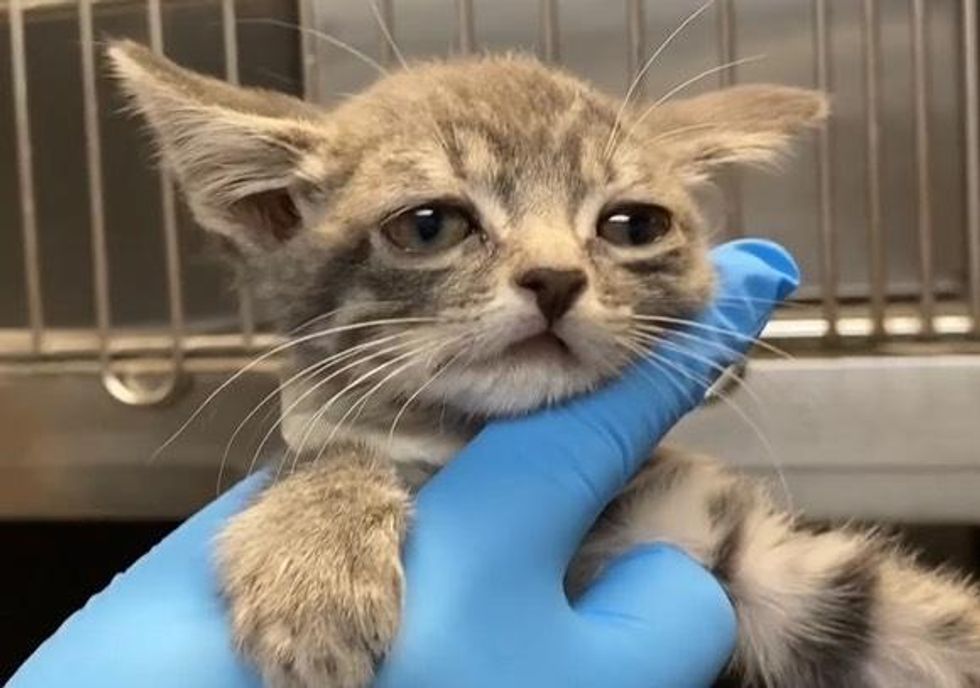 Lilo aka Clock was rescued along with her cat family@devoresheltercats
"I really couldn't believe she was alive when she got here, but we worked through it and thankfully got her healthy."
The kitten (then named Clock) came with a pair of large ears and an overbite. She was just skin and bones, and despite being eight weeks old, she was the weight of a 3-week-old kitten.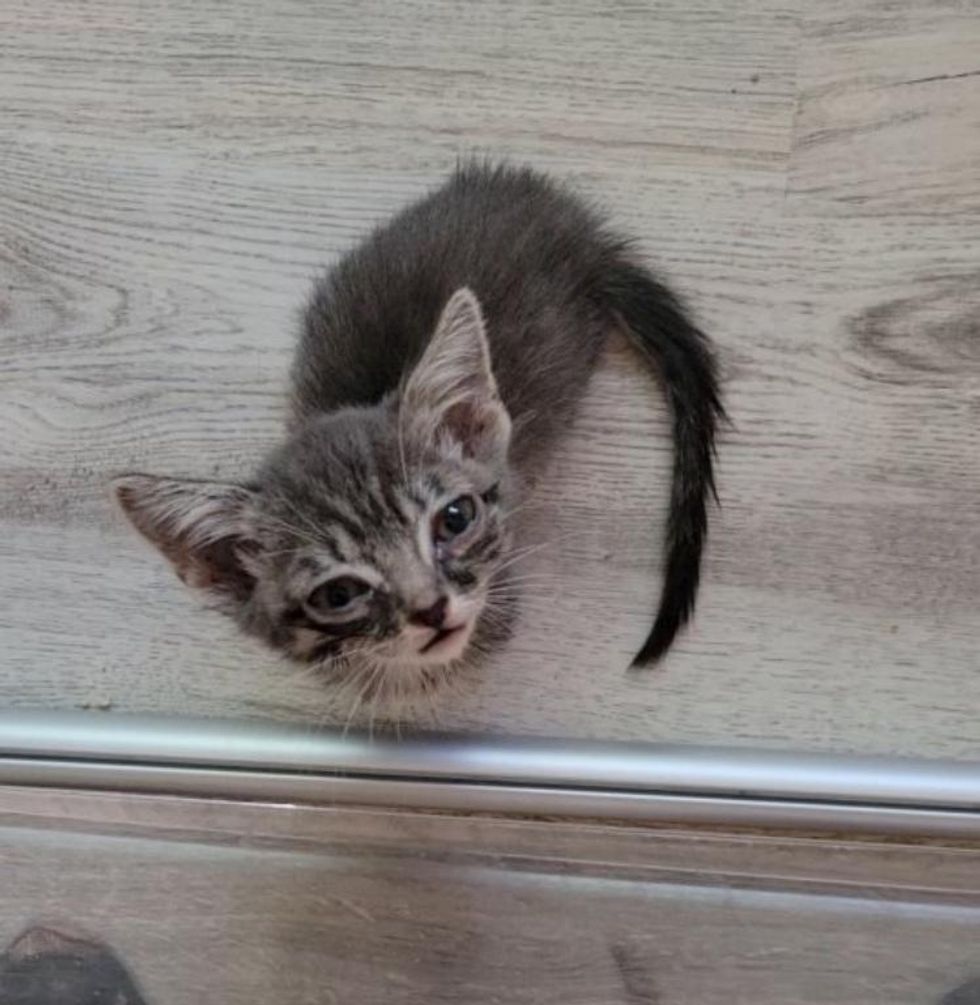 She was much smaller than her siblings but showed a strong will to liveJen @jenfosterskittens
"After a day and a half of intensive care and syringe-feeding, she started to have the strength to nibble on some toys."

Jen placed a bowl of food in front of her and hoped for the best. Clock dove right in and started eating. It was then Jen could breathe a sigh of relief and knew the kitten was going to be okay.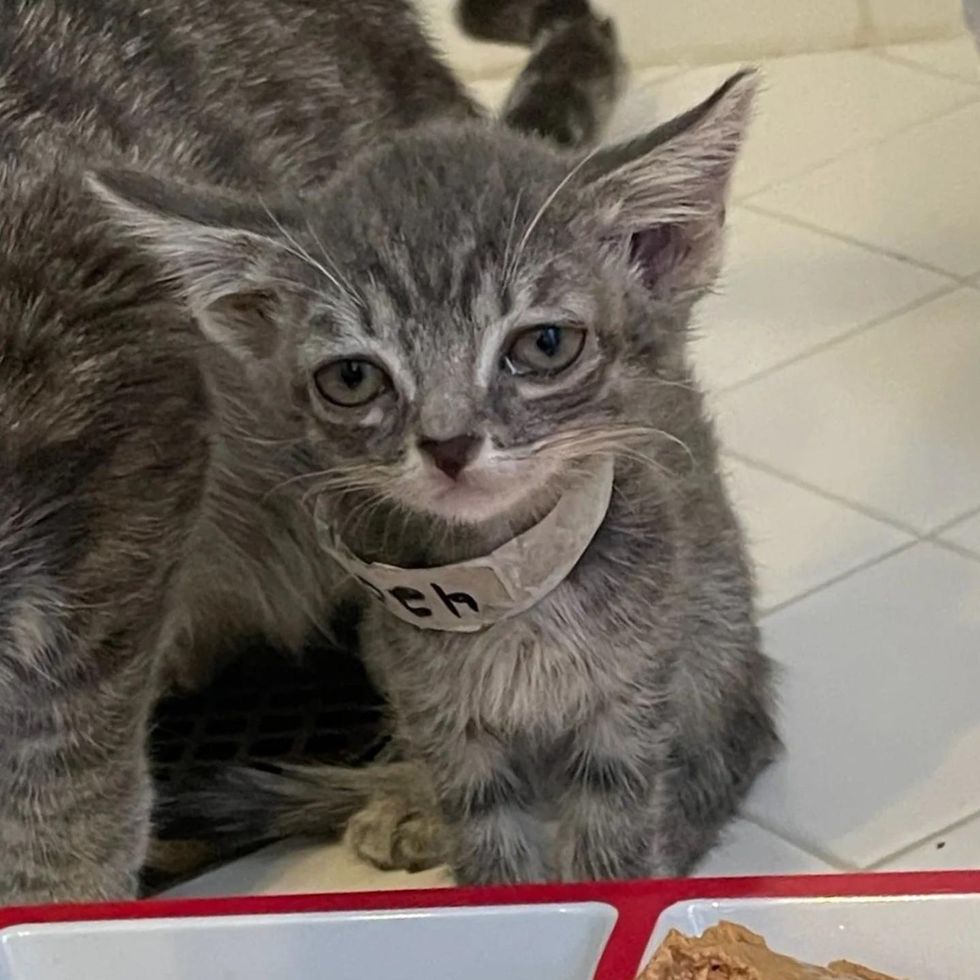 Jen @jenfosterskittens
Clock's URI symptoms started to clear with medical care, good food, and plenty of TLC. She began to put on weight, show her quirky personality, and her bond with her sister Hickory started to form.
Despite being the smallest of the bunch, Clock was always full of spirit and fight. She kept her mom and siblings on their toes and never hesitated to demand attention and snuggles from her people. "She can hold her own just fine."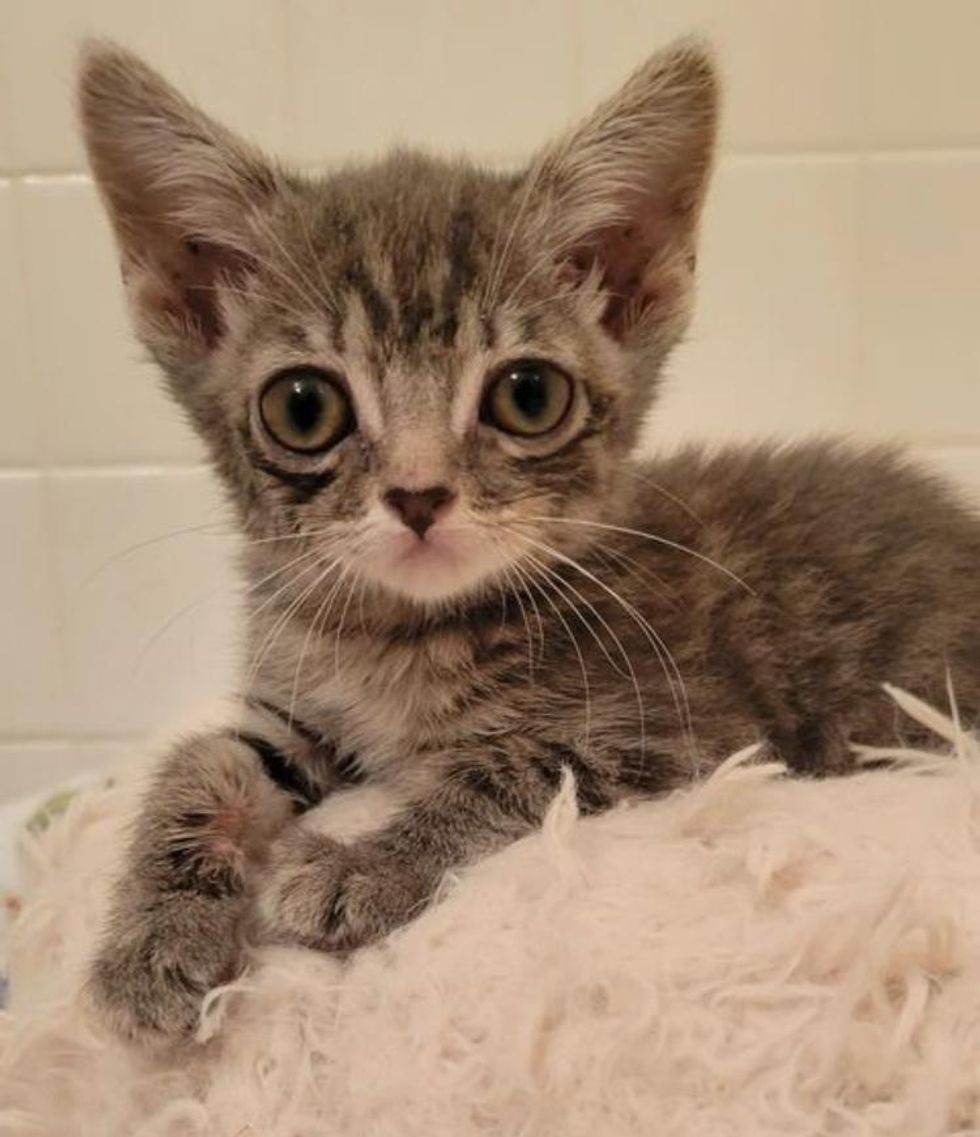 She started eating on her own and her energy level soaredJen @jenfosterskittens
When Clock was big enough for adoption with her best friend, she met the family of her dreams.
Anne was randomly scrolling on Instagram one day when she came across a video of Clock. "When I heard this tiny meow something happened inside me. I felt so compelled to give her a forever home," Anne wrote on Instagram.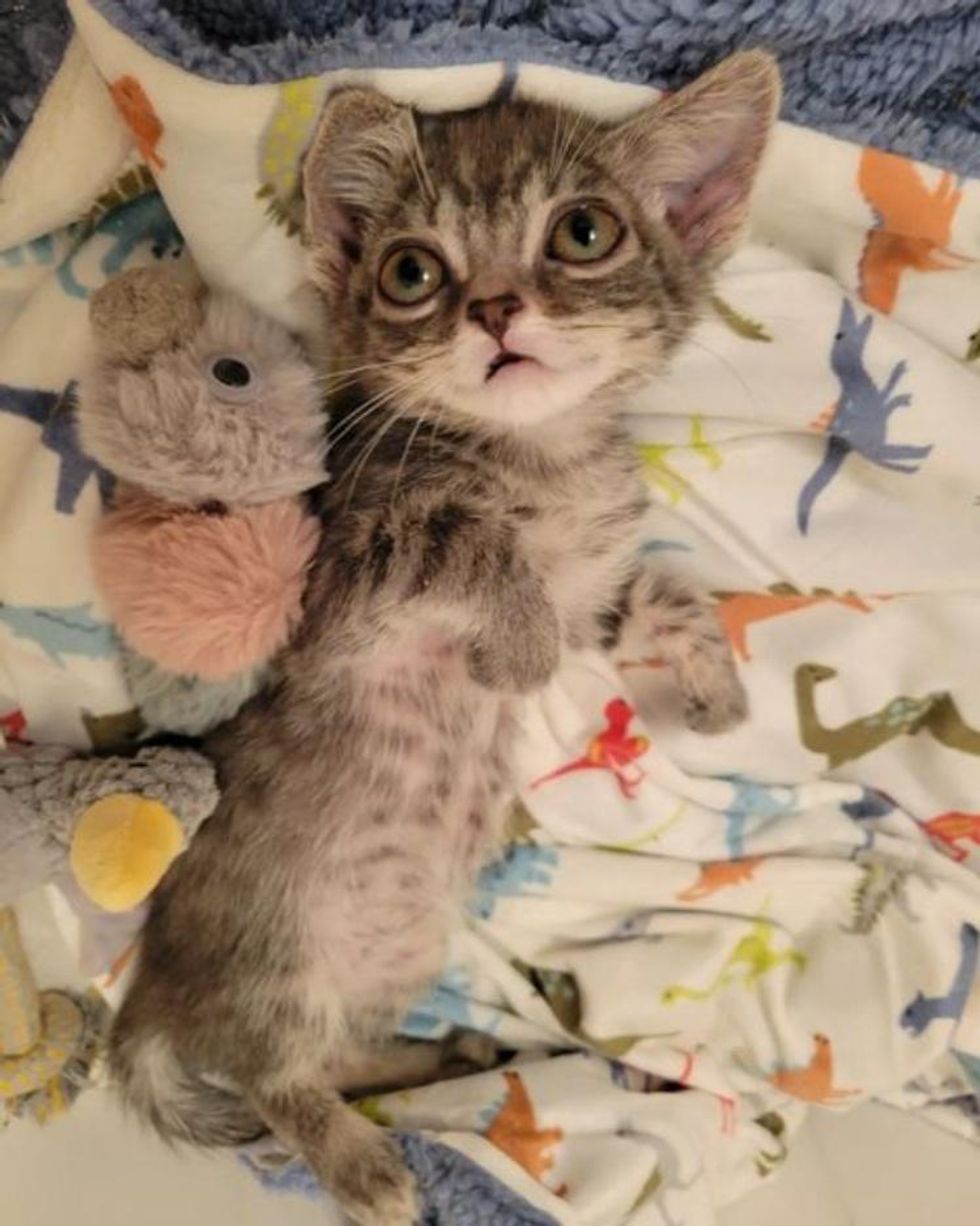 Jen @jenfosterskittens
"She was such a small, sick little girl but Jen saved her life, and the lives of her littermates and mama."
As soon as Anne learned that Clock was inseparable from Hickory, she knew she had to adopt them both. "Jen wasn't wrong. These two really are best friends."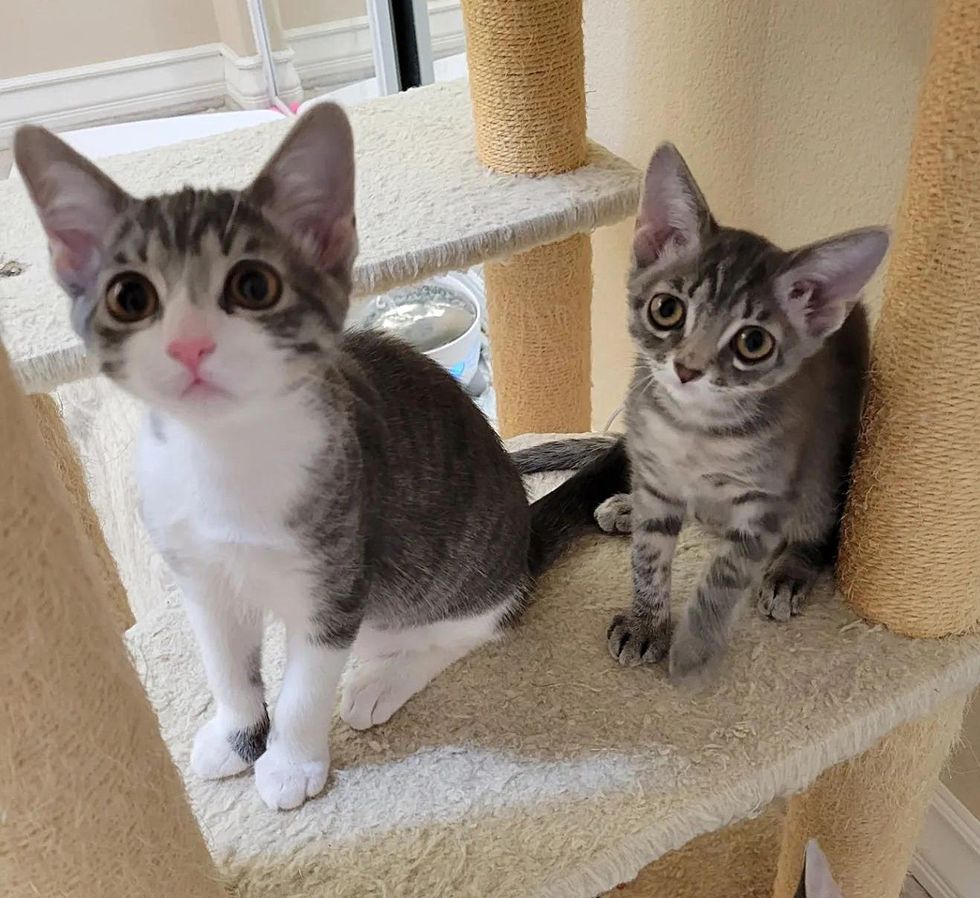 Lilo and Nani (aka Clock and Hickory) are a bonded pairJen @jenfosterskittens
The two sisters, renamed Lilo and Nani, moved into their forever home. They hid under the bed together on the first day, came out from their hideout and warmed up to their new mom as a duo.
Watch Lilo the kitten in this cute video:
It didn't take long for the pair to run the house and claim all the soft things they could scour.
Now, they enjoy snuggling on their mom's lap together, sharing the big bed, and using shoe boxes as their designated nap spots.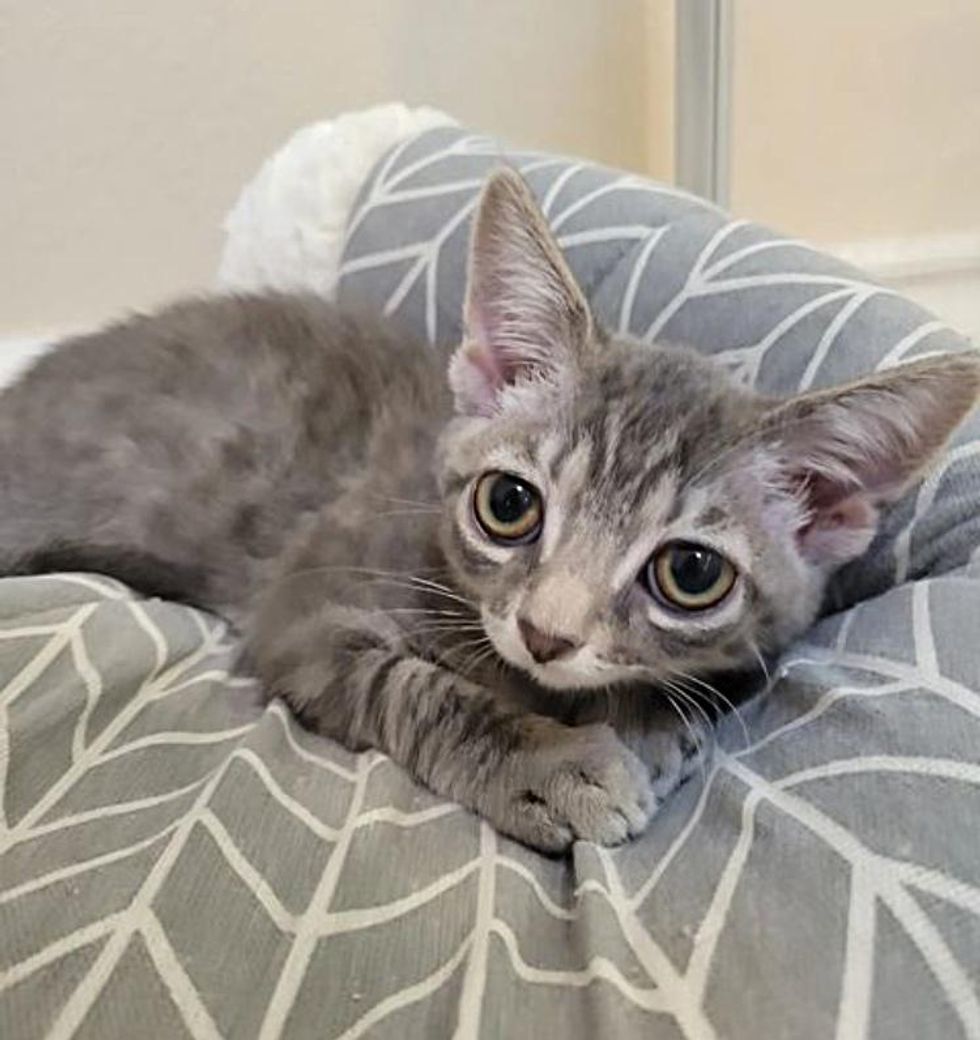 Jen @jenfosterskittens
Lilo is an inquisitive little soul who likes to inspect whatever Anne is eating.
She will stare at the plate ever-so intently with her big eyes and point her ears out to the sides, so she can get a good whiff of the food.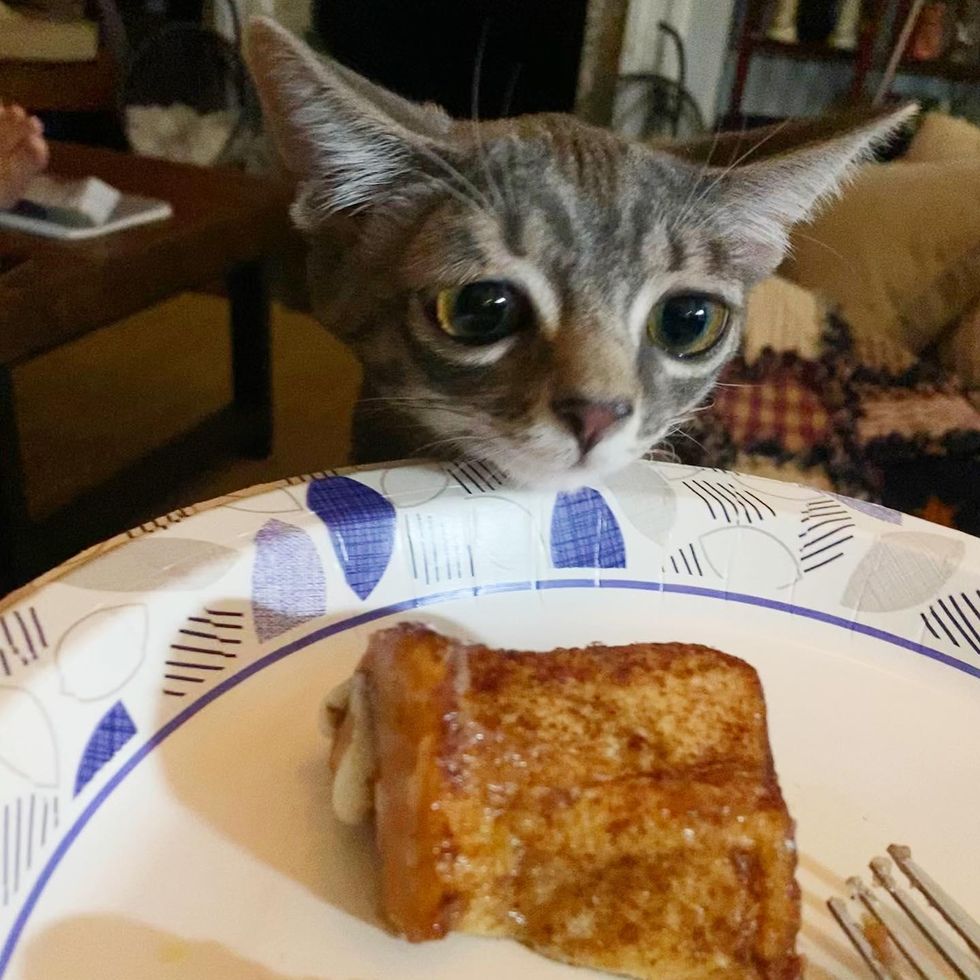 Lilo likes to inspect her mom's meals@ohanakittens
The happy little girl is living the best life with her best friend. They are snuggling all day, soaking up the comfort, warmth and love.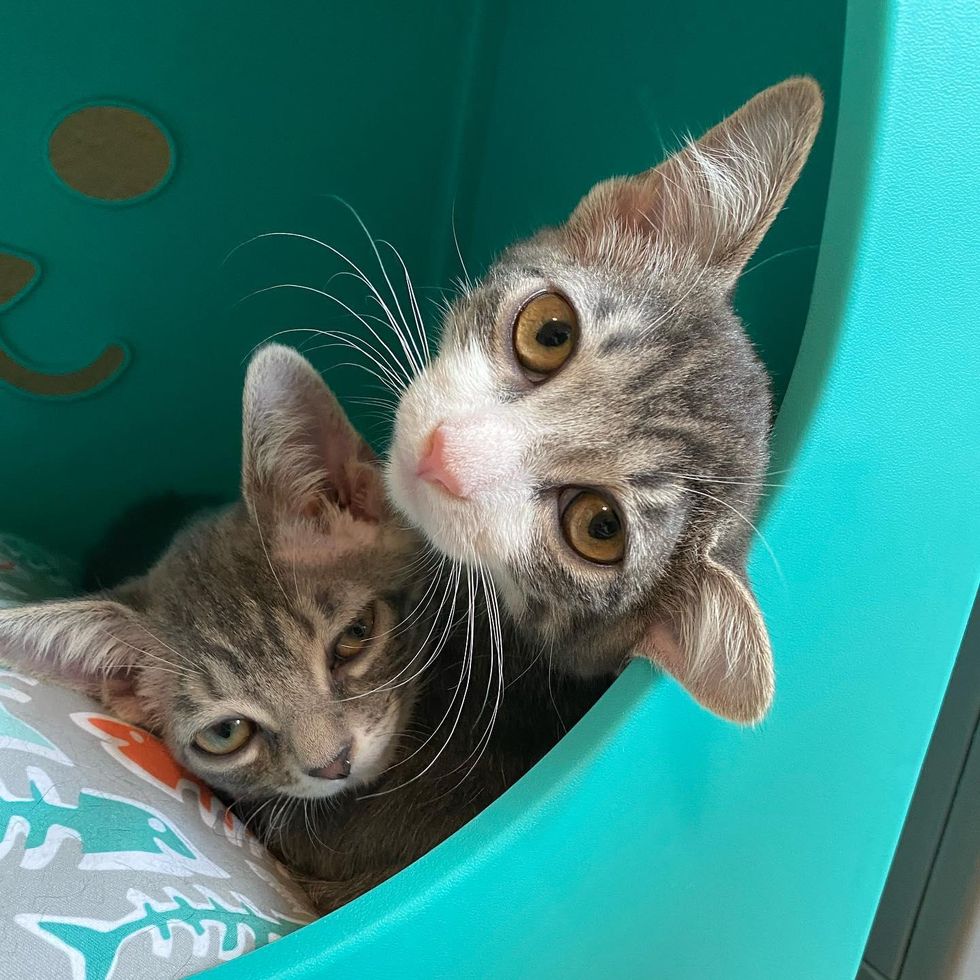 Lilo and Nani, happy and loved@ohanakittens
Share this story with your friends. More on Lilo and Nani's adventures on Instagram @ohanakittens. More on Jen's fosters on Instagram @jenfosterskittens.
Related story: Man Hears Kitten from the Engine of an Excavator and Does Everything to Get Him Out