A kitten began to improve alongside her cat mom when a family stepped in and made a difference in their lives.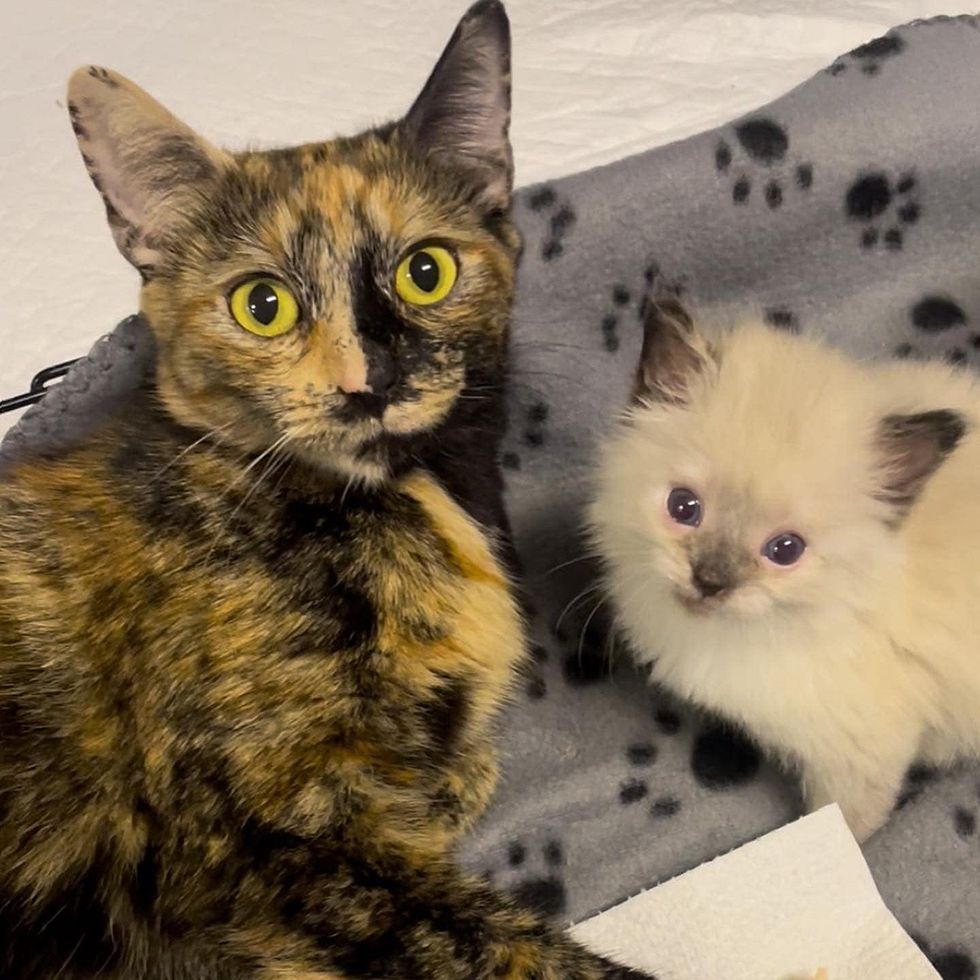 Summer the cat and Winter the kittenSaltyAnimalRescue
Last month, a cat and her kittens were brought into an animal shelter after being found outside without a home. The shelter environment quickly took a toll on them. They desperately needed a foster home and a carer to tend to their needs.
When Karly Saltarski, cofounder of Salty Animal Rescue, came across their plea for help and learned that no one was able to take them, she stepped up to the plate. "With so many animals in need of help, how can we say no?"
Shortly after they arrived, Karly realized that it was going to be an uphill battle.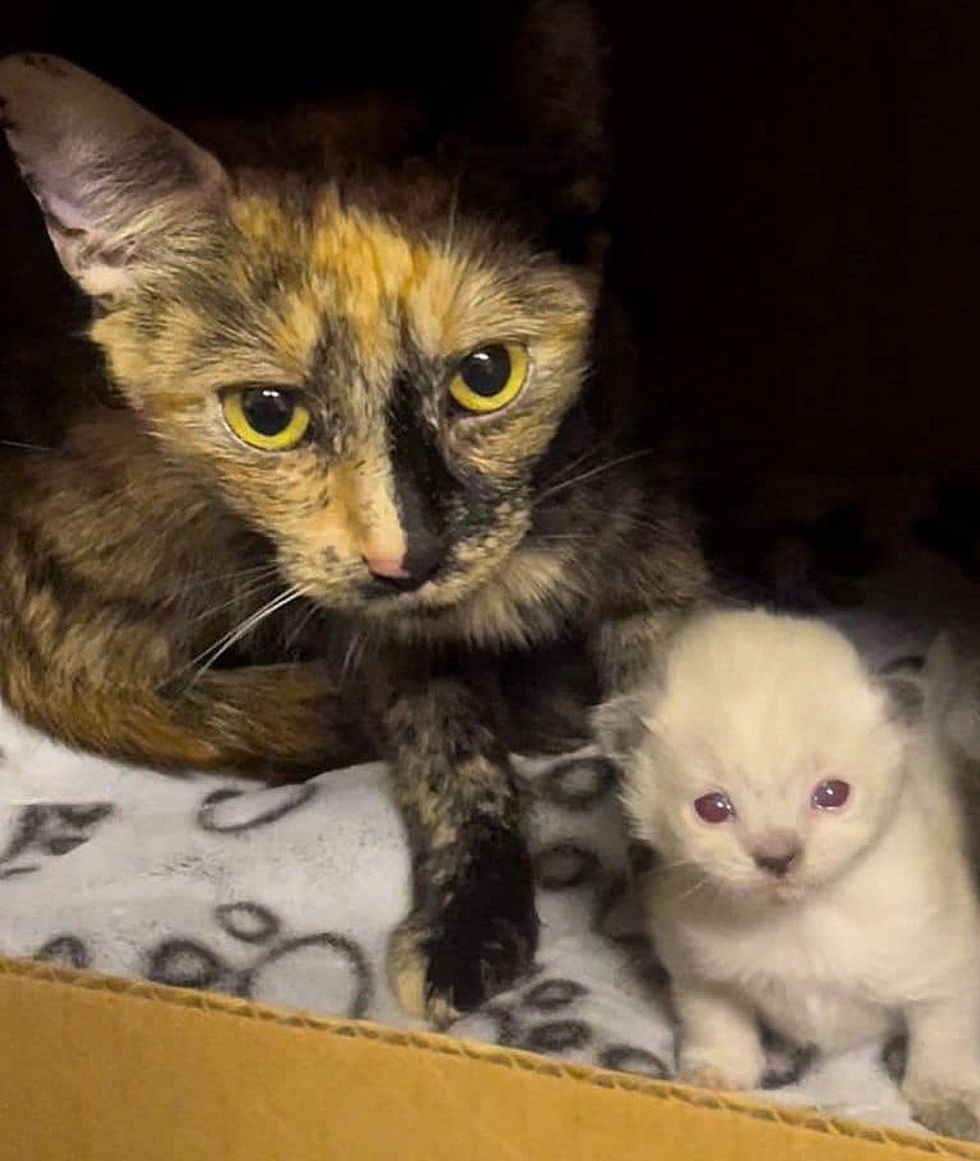 SaltyAnimalRescue
The cat mom, Summer, lost one kitten at the shelter, and within a few days in foster care, another kitten sadly passed away due to an upper respiratory infection. Summer held onto her last remaining kitten, Winter, trying her utmost to keep her safe.
Karly started tube-feeding the kitten every three hours while providing meds, supportive care and plenty of TLC. "I'm doing everything in my power to keep the little one going."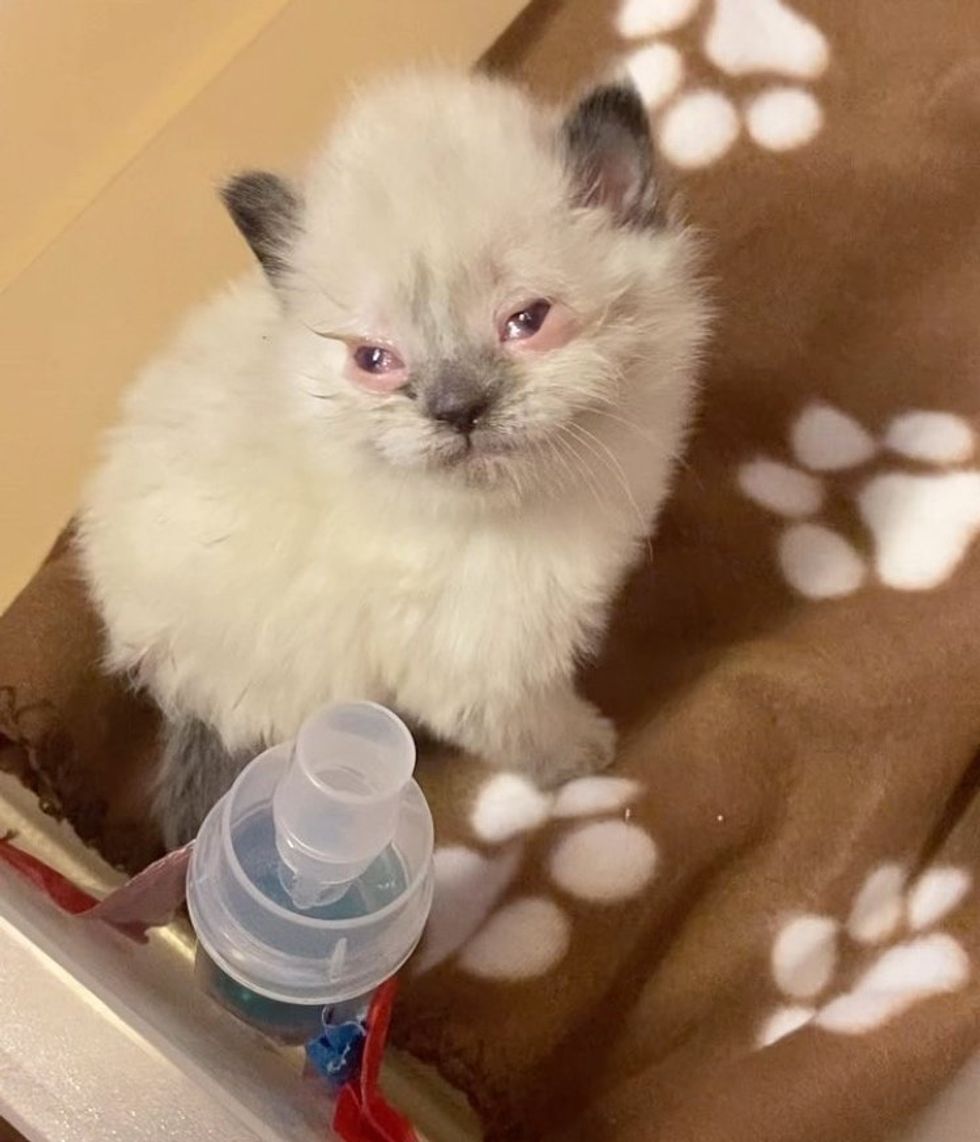 SaltyAnimalRescue
Summer was unable to produce milk but continued to shower her baby with all the love and care she could supply. Winter's condition waxed and waned, but Karly kept up with feeds and fluids around the clock.
After many sleepless nights, Winter finally perked up. Her breathing improved, she began to put on weight, and her eyes were clearing up.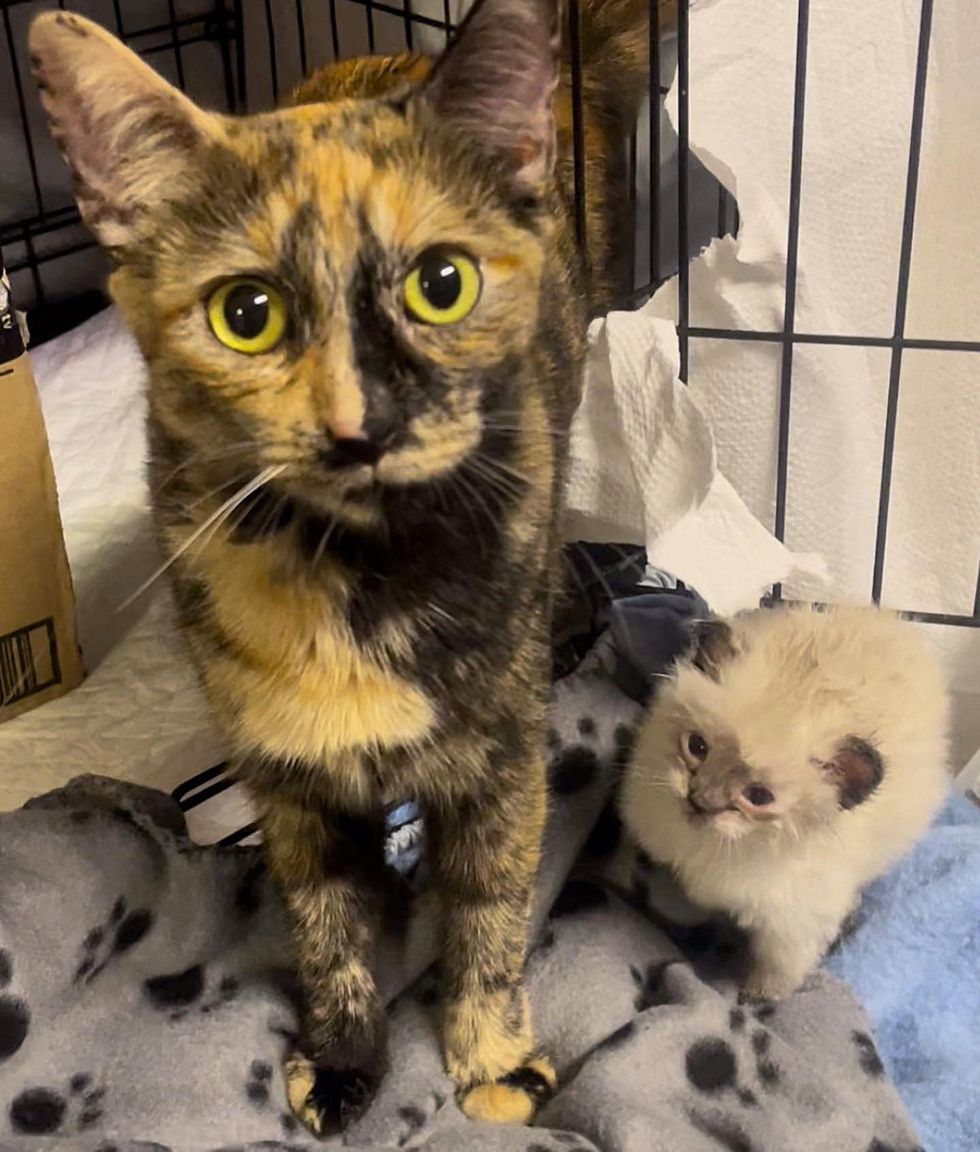 SaltyAnimalRescue
"She's started acting like a kitten again. Her eyes are much less swollen. Her breathing, thanks to the nebulizer and oxygen, is getting better."

Summer worked alongside her foster mom to keep her kitten clean after every meal. Once Winter was out of the woods, she was able to return to her mom's care. With her newfound strength, her personality emerged.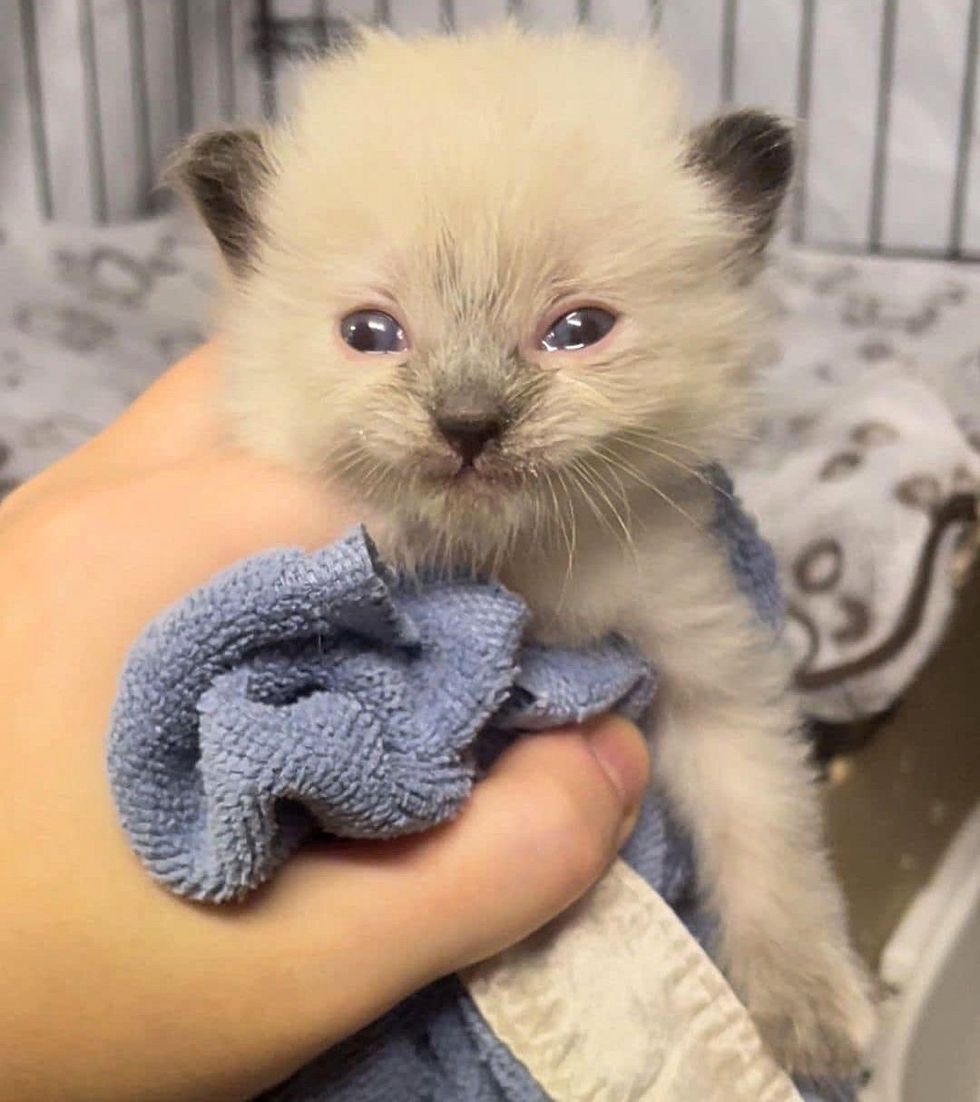 SaltyAnimalRescue
During those one and a half touch-and-go weeks, Karly was uncertain if Winter would pull through, but she did and started to thrive. Winter looked like a brand new kitten with bright, clear eyes, a gleaming, fluffy coat and a ton of energy.
Karly continued hand-rearing the kitten until she was ready to wean, while Summer took care of the rest.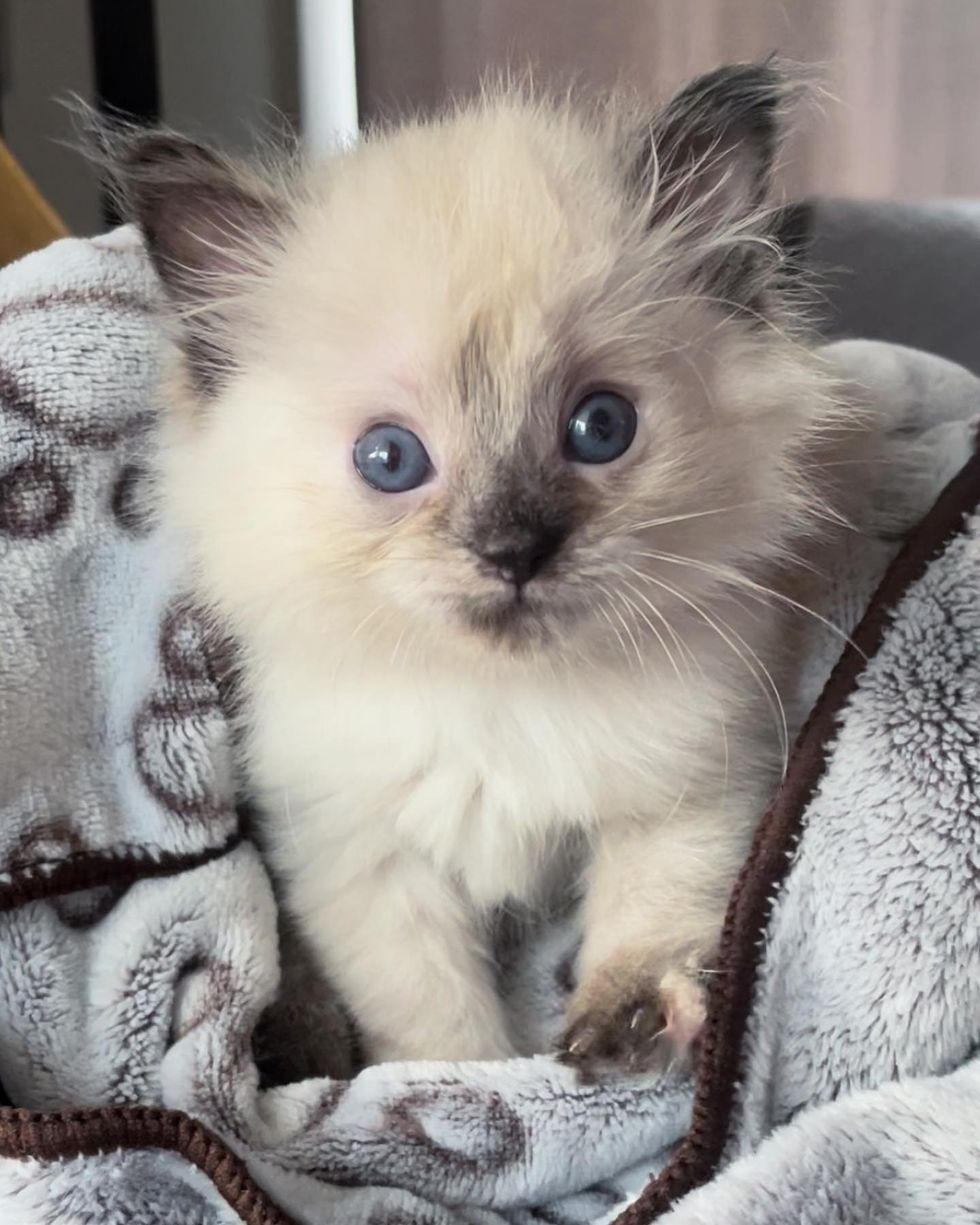 SaltyAnimalRescue
"With all she's been through and having no siblings, it's expected for her to be a little behind. She's catching up quickly and beginning to do all the normal kitten things.
"She's finally figured out how to eat on her own, and she's beginning to use the litter box, too."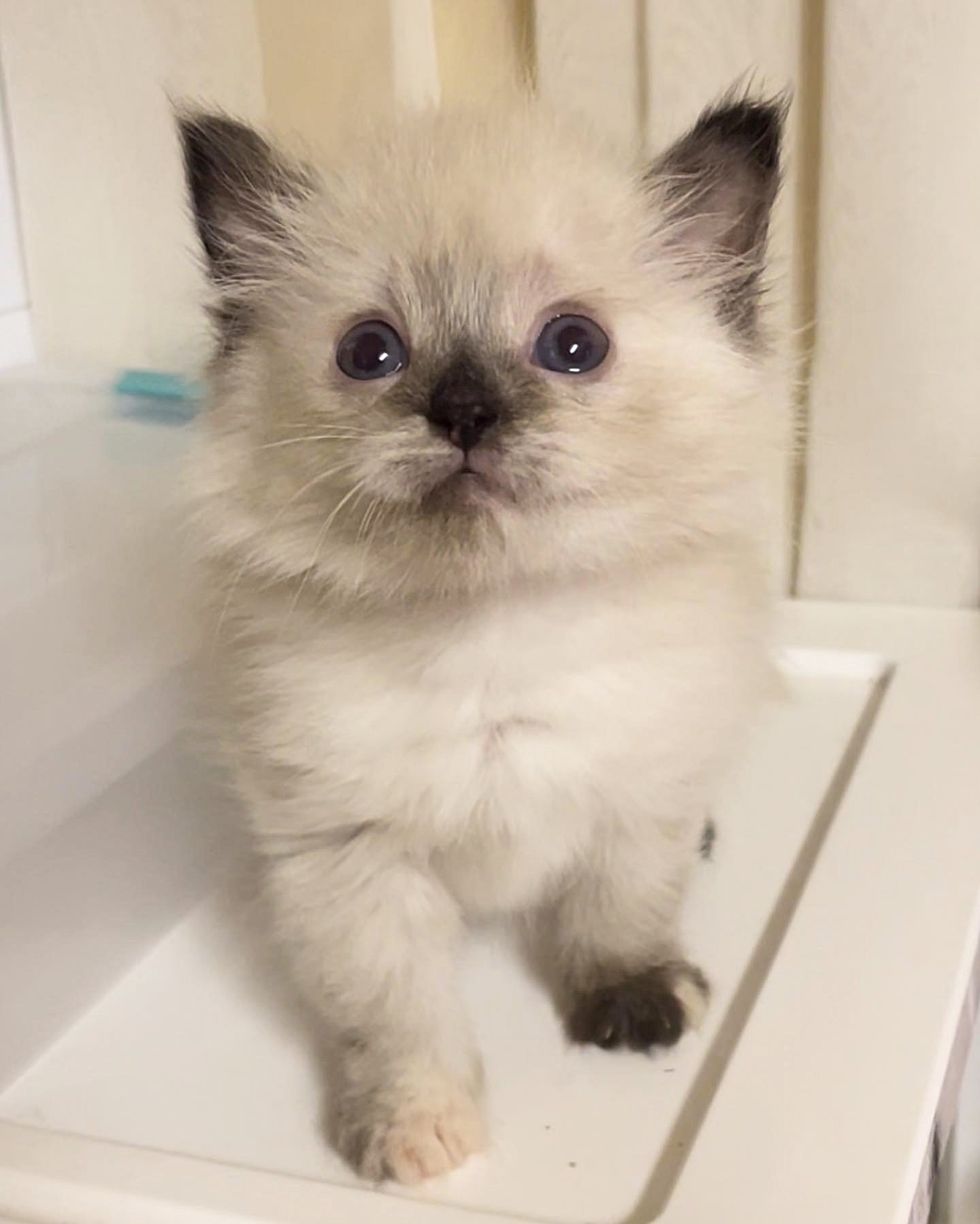 SaltyAnimalRescue
As Winter became more independent, Summer began to spend more me-time with her people, vying for their constant attention, playing to her heart's content, and rediscovering her inner kitten.
Winter has gained a voracious appetite and is eating solid food like a champ. She's fearless and playful, and has befriended a dog who towers over her.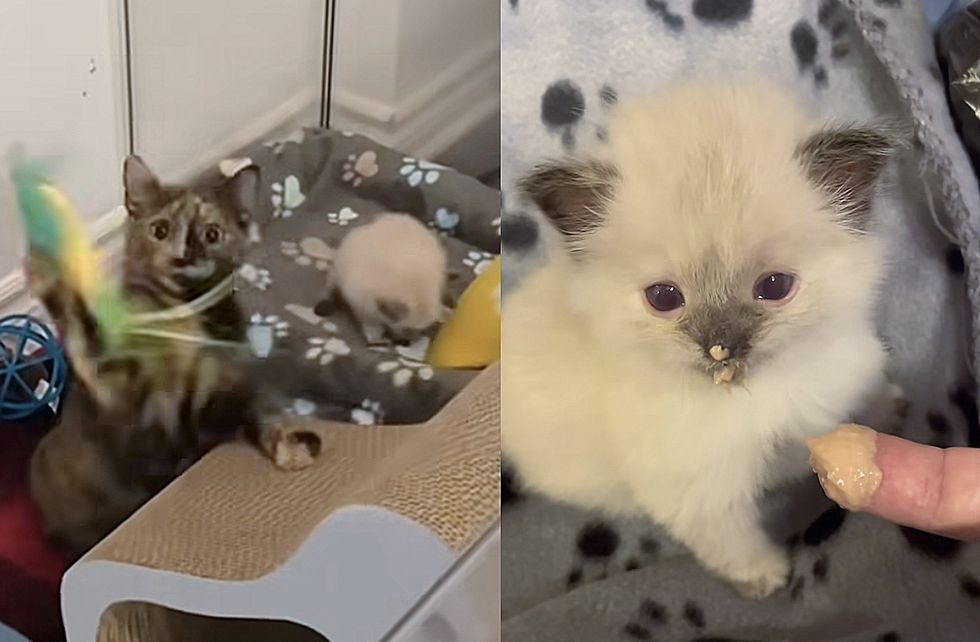 SaltyAnimalRescue
Summer is ready to retire from motherhood and be the center of attention that she desires.
"She's such a fun, chirpy girl and will play any chance she gets. She's one of those cats that will make use of every single thing you spoil her with and will let you know just how much she appreciates it," Karly shared.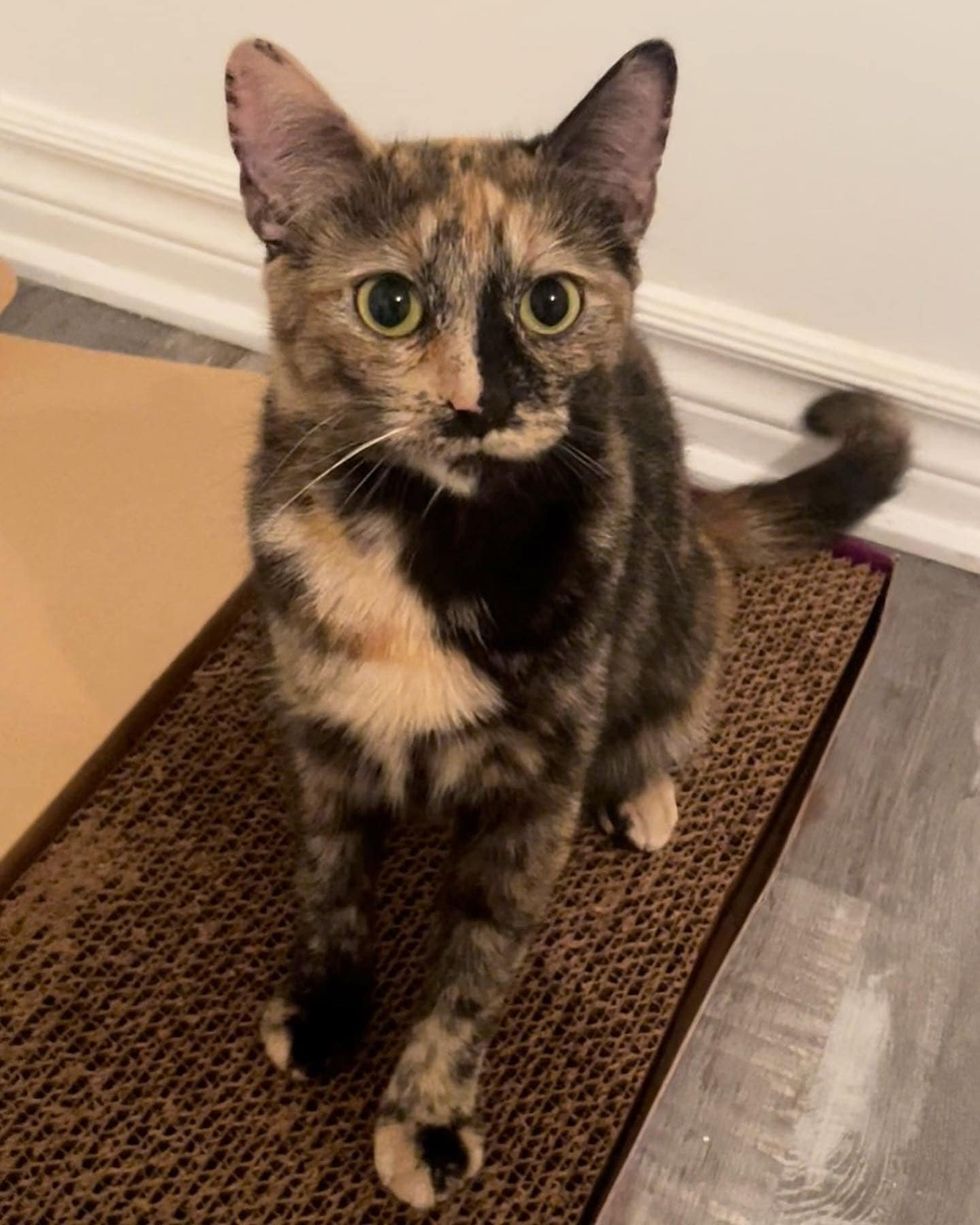 SaltyAnimalRescue
"When she's not playing, she's curled up sleeping or window watching. She's happy being picked up and held, and purrs all the time. I know she will be a big snuggle baby with her new family."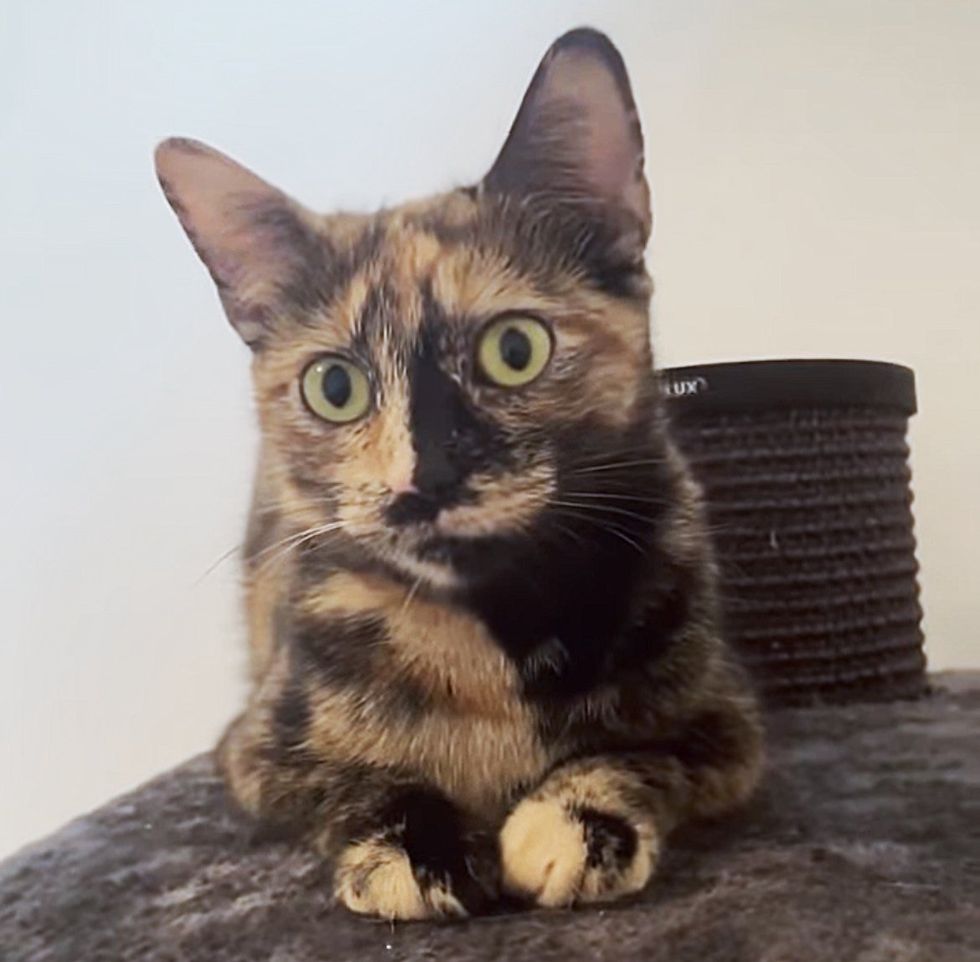 SaltyAnimalRescue
Summer and Winter will never have to worry about food and shelter. They are loving their new life as indoor kitties, leaving sweet rumbling purrs in their wake.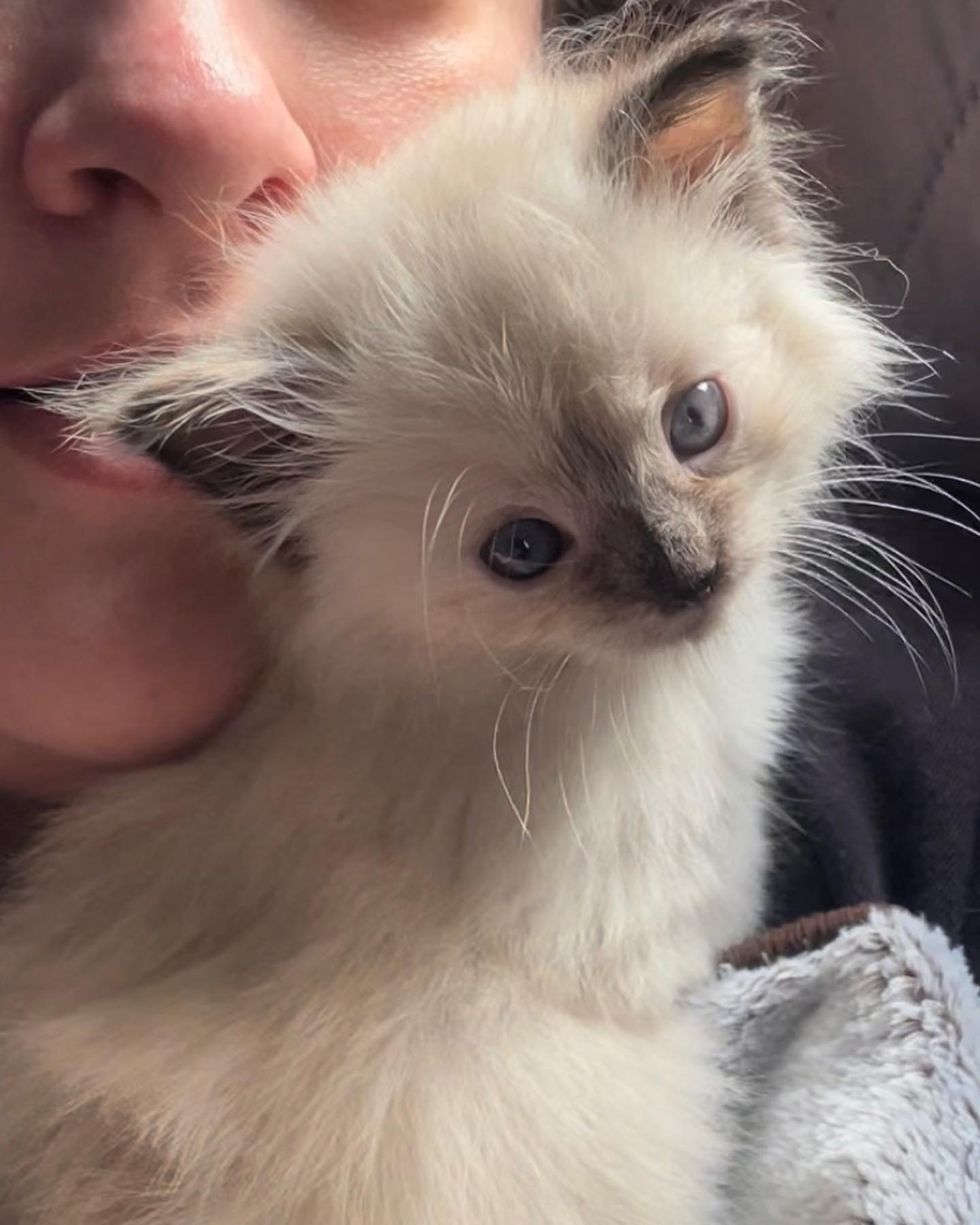 SaltyAnimalRescue
Share this story with your friends. More on Winter and Summer (in Dundas, Ontario) and Salty Animal Rescue on Instagram @saltyanimalrescue.
Related story: Cat Comes to Stay with Kind Person Right Before an Overnight Freeze, But It Turns Out to Be Forever