A former shelter kitten turned the corner with the help of a kind couple, and became the most loving cat.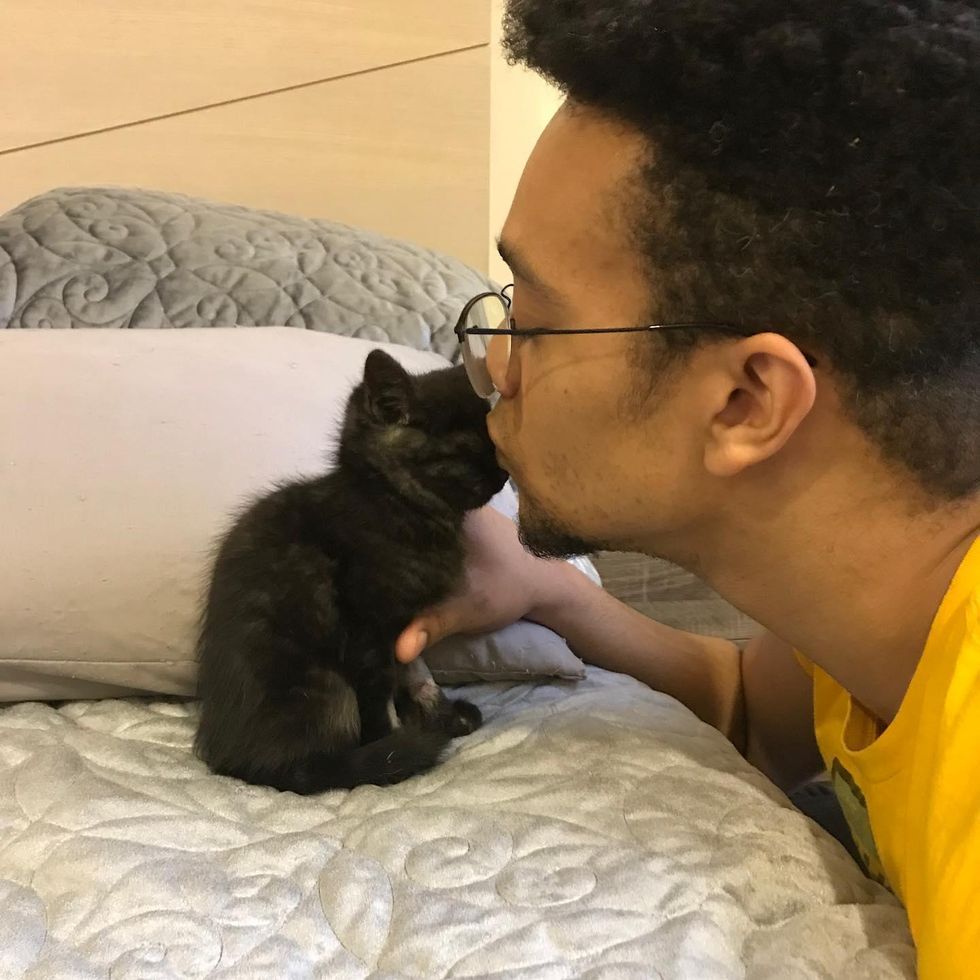 Dijon the kitten with Foster DadLittle Wanderers NYC
A few weeks ago, Little Wanderers NYC was contacted about a tiny shelter kitten desperately needing help. She was six weeks old when she was brought into the city shelter with some injuries.

The kitten named Dijon was in rough shape and needed intensive care. "We were asked by many friends and hardworking Animal Care Centers volunteers to help baby Dijon. She was not eating on her own and was not walking properly. We knew we had to save her," Little Wanderers NYC shared with Love Meow.
Tyrone and Megan, a couple who volunteer for the rescue, immediately stepped up to help. They picked up the kitten from the shelter in the nick of time, so she could start her healing process in the comfort of a loving home.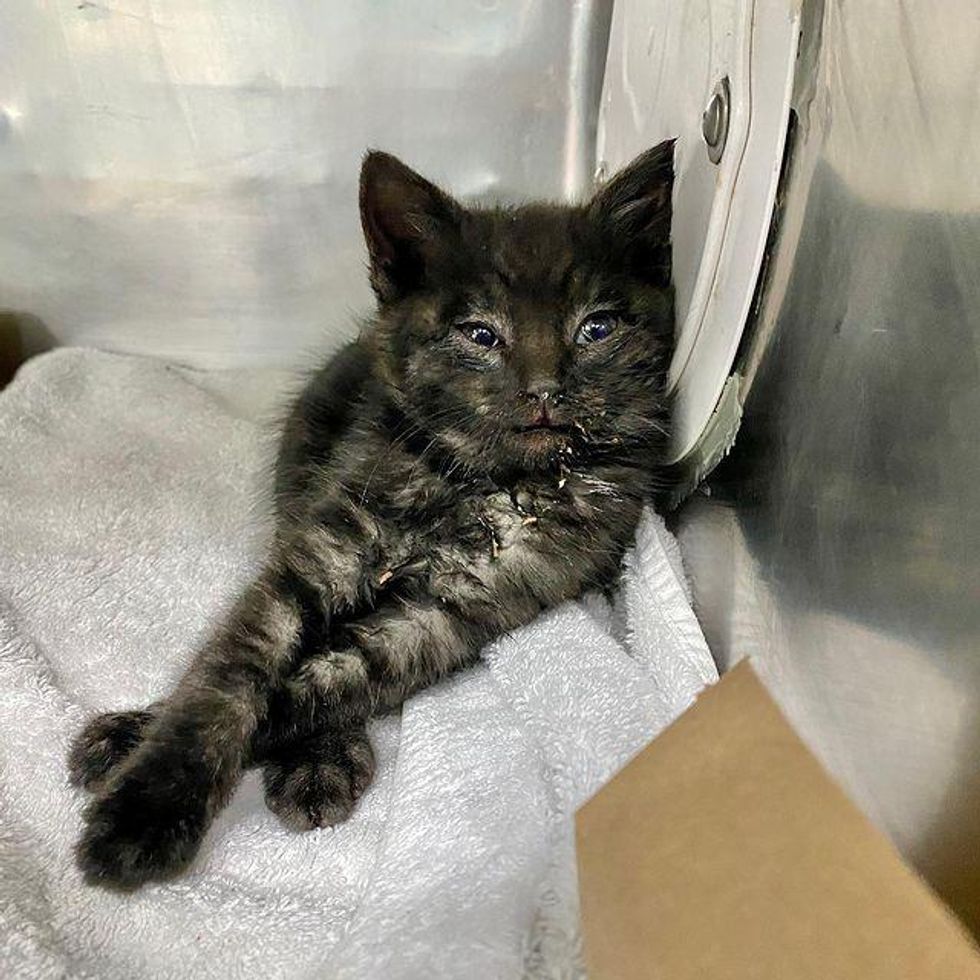 Rescue kitten DijonLittle Wanderers NYC
"Shelter staff noted trauma from an automobile accident upon intake," Little Wanderers NYC shared. "The good news is, there is nothing that isn't fixable. All the injuries are soft-tissue related. That means with proper care and medications, our beloved rescue will recover."

The kind couple showered little Dijon with cuddles and kisses. She gradually regained mobility and demanded being held and loved on at all times. The kitten would nuzzle up to her foster dad when she napped, or crawl onto him to command his attention.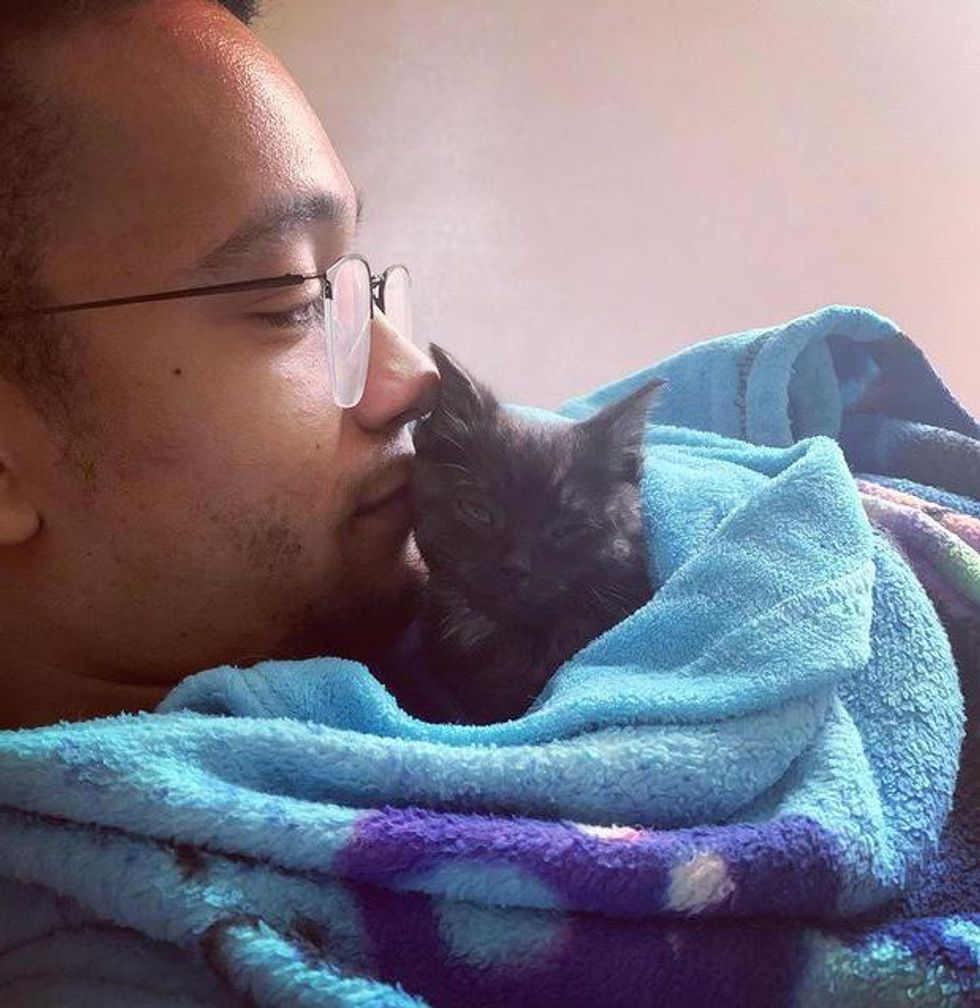 Little Wanderers NYC
Two weeks after her arrival, the kitten fell sick and had to be rushed to the emergency room for a high fever. As it turned out, she had calicivirus and was immediately started on treatment and supportive care.
Dijon perked up and purred while being cared for by the veterinary team as if to thank them for helping her. "She was a brave little kitten and wanted to live."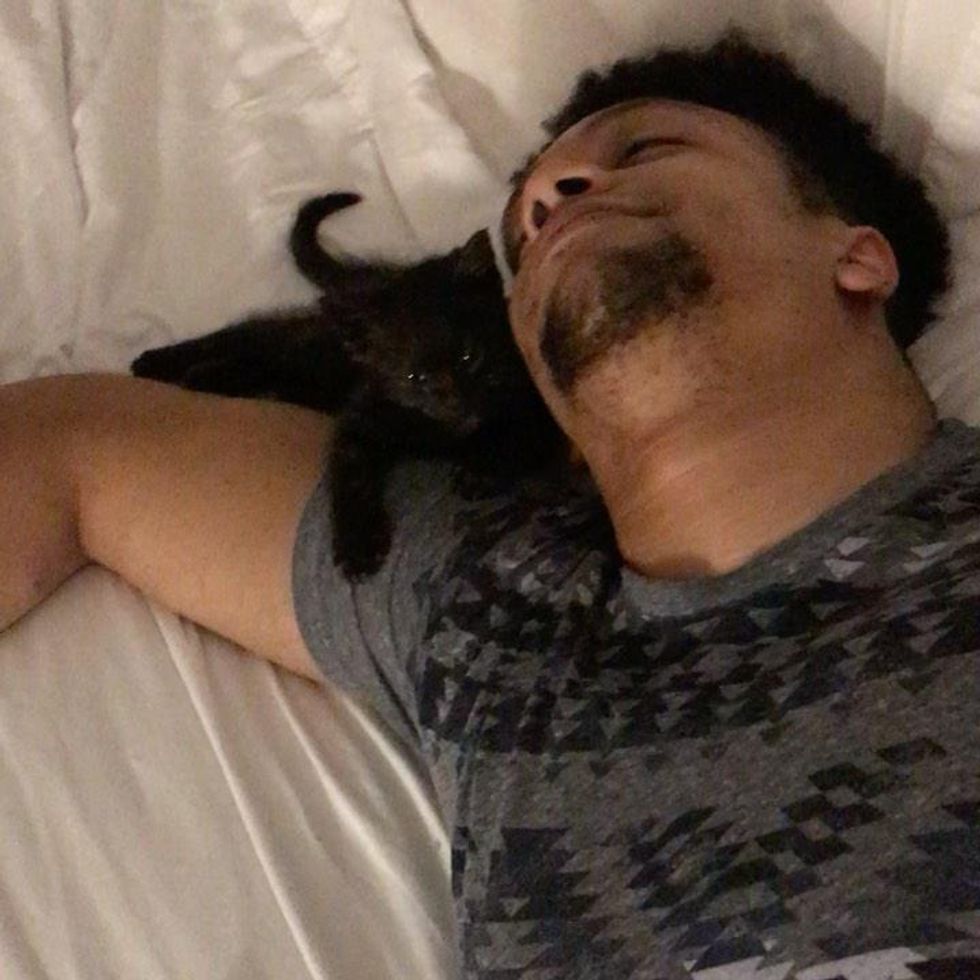 Little Wanderers NYC
Thanks to the quick action from her foster parents, Dijon was brought back from the brink and returned home after a few days at the hospital. She rubbed her face all over her foster dad's, soaking up the love.

"Good care, medications and TLC worked. Dijon has seen some bad days but it's all uphill from here," Little Wanderers NYC wrote.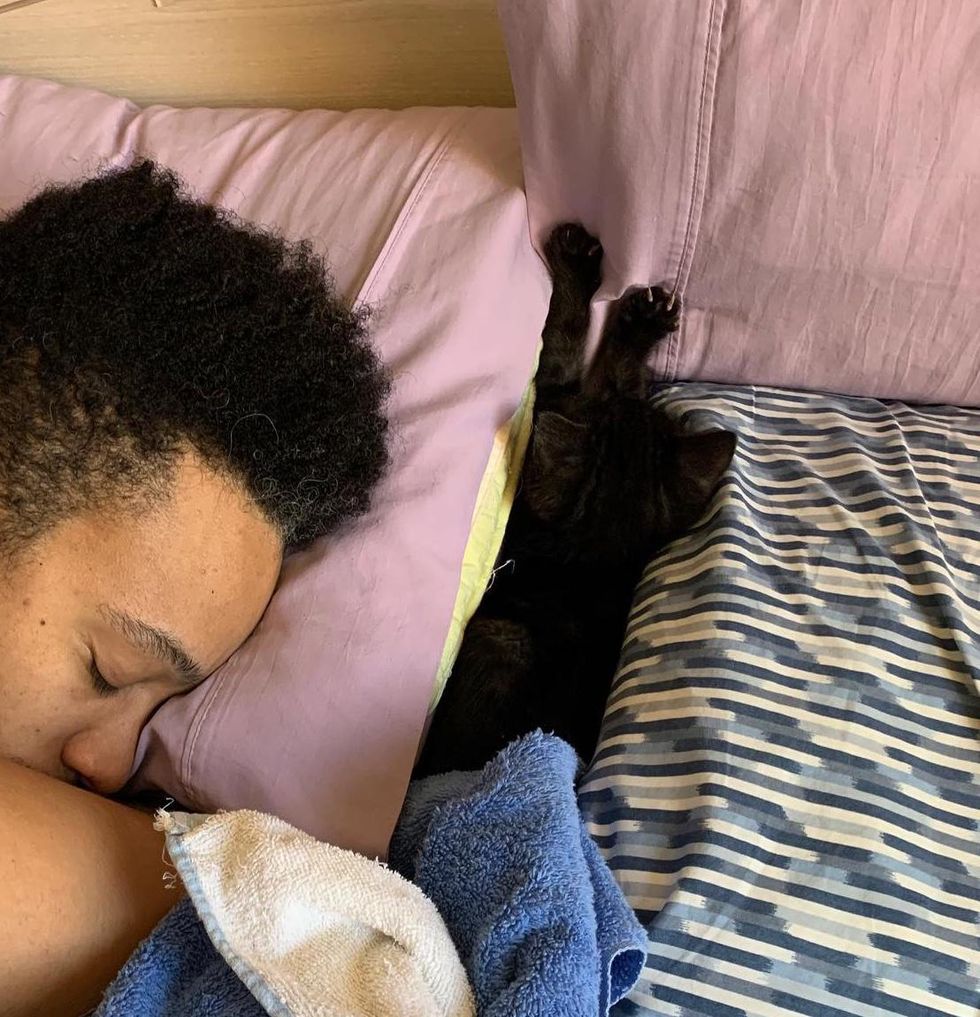 Little Wanderers NYC
The little warrior kitty continued to thrive in foster care and was finally out of the woods.
"She may be smaller than a (very big) hand, but she's a survivor," Dijon's foster parents shared. They hoped that some day the right family would come along, so the little deserving girl could live out her dream as a spoiled princess.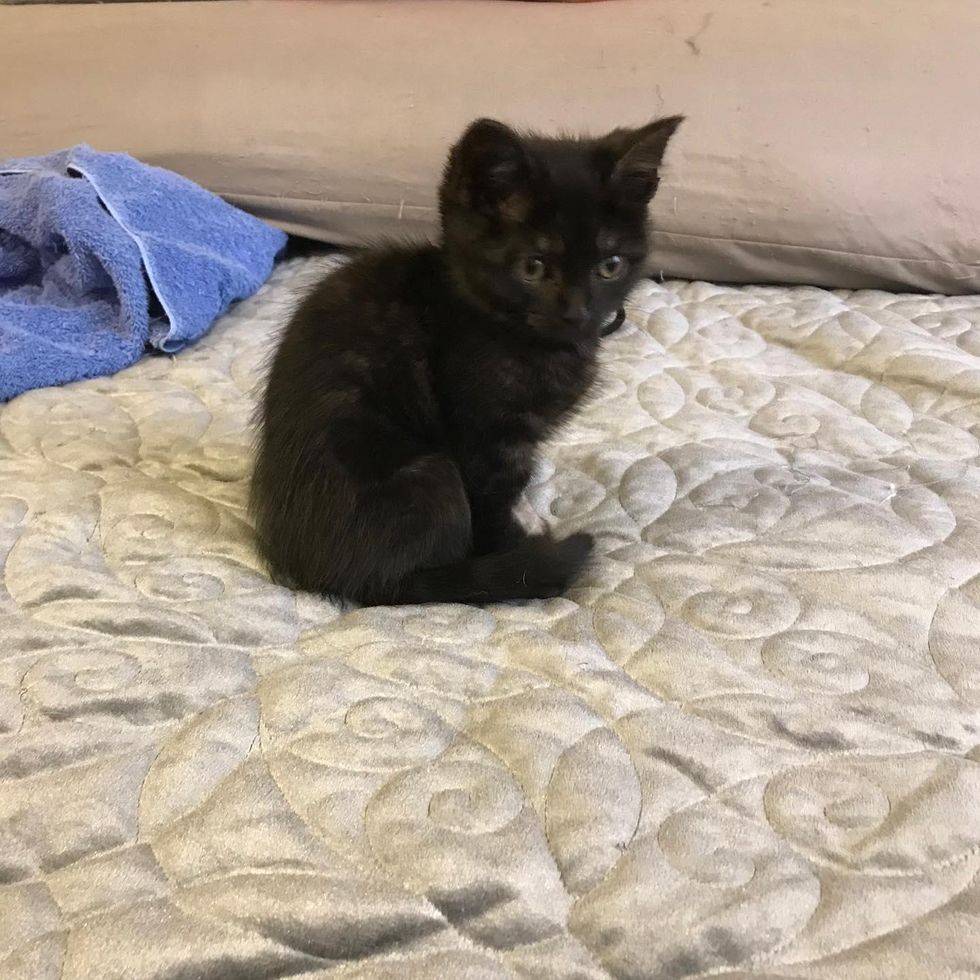 Little Wanderers NYC
Dijon touched many hearts through her journey. One of them was Melissa from New Jersey, who had two cats of her own.
Melissa fell head over heels for the little fighter. She reached out to Little Wanderers NYC, and it turned out to be a perfect match.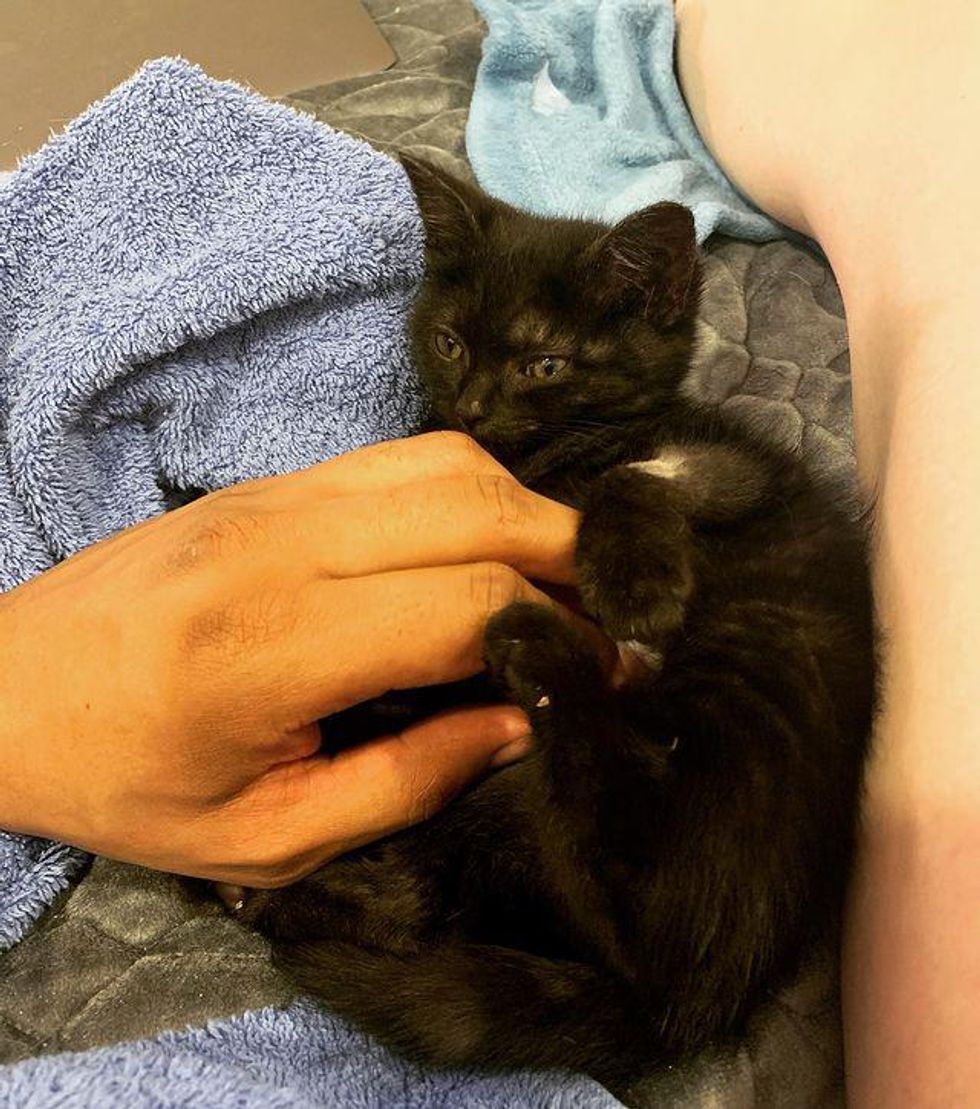 Little Wanderers NYC
The kitten, now renamed Tinka, will continue her journey at her forever home. "She is a little love-bug, purred the whole car ride home. She has a big brother and sister who are curious about her," Melissa shared.

Tinka spent her first day cuddling away with her human mom. She insisted on being held like a purrito when she napped. After dinner, she nuzzled right back into the blanket and into Melissa's arms.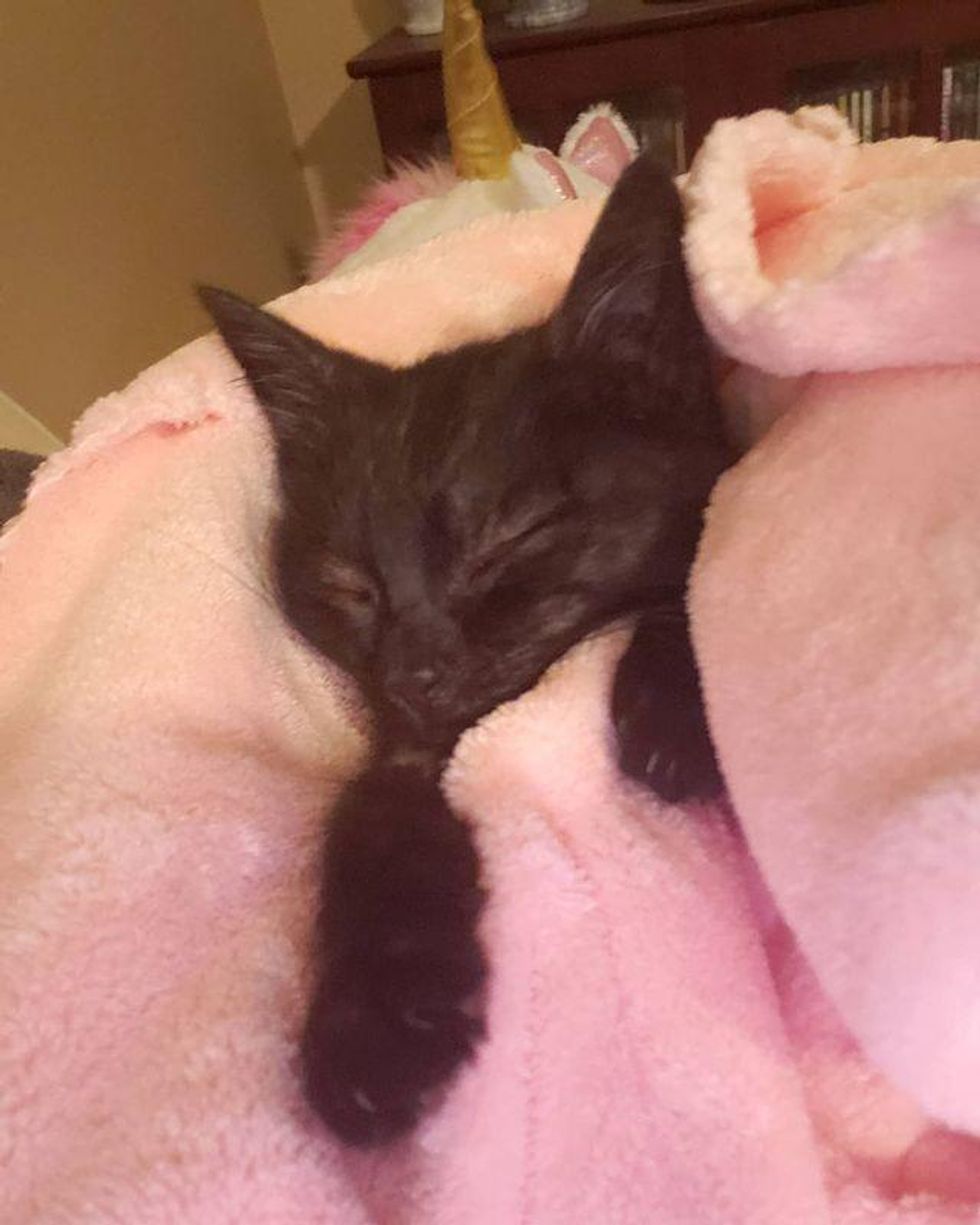 Melissa @tinka_bell_and_friends
Paisley and Finley, her new feline siblings, came to greet her with a few sniffs.
They are very intrigued by the little newcomer and have spent a lot of time watching her and getting to know her.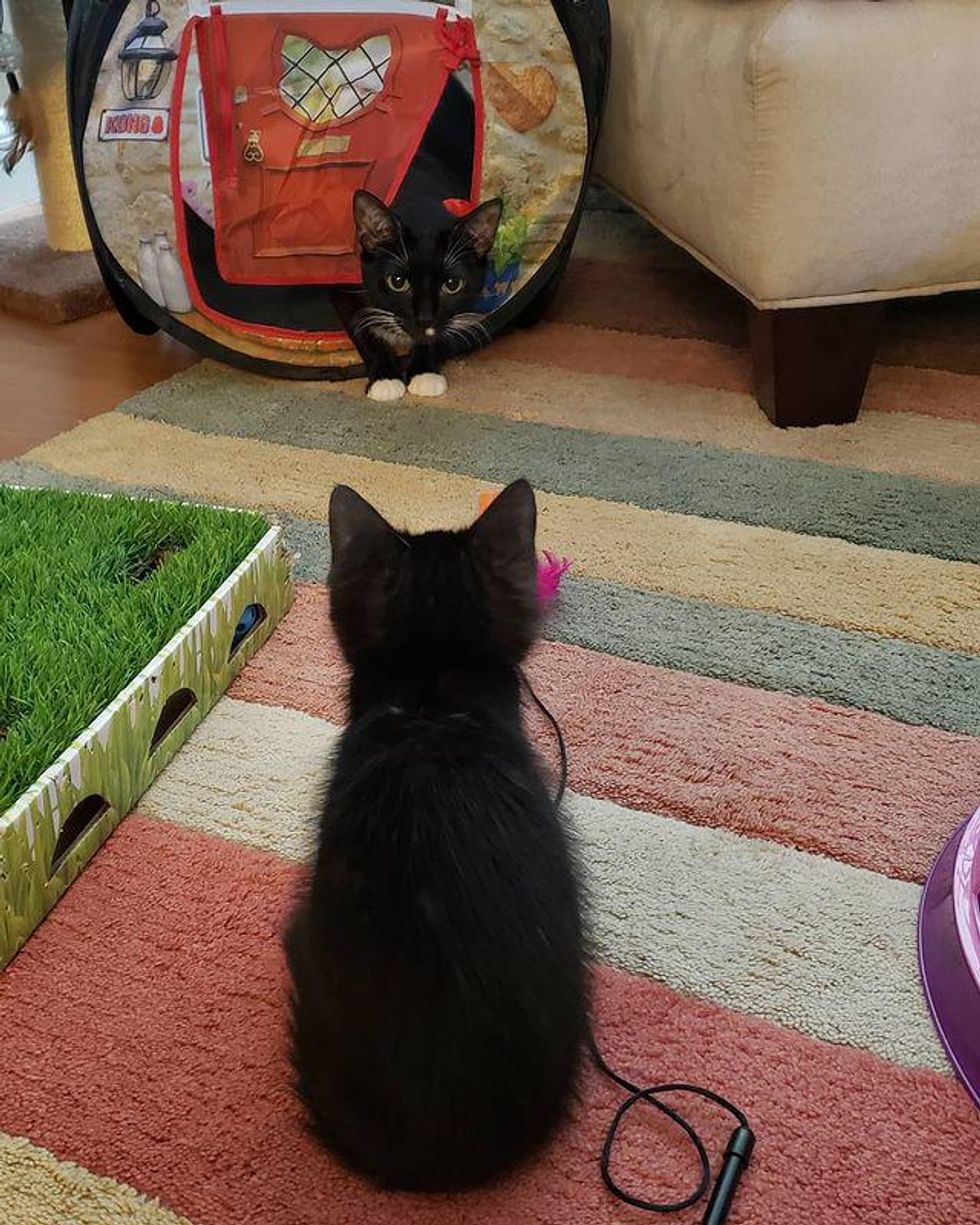 Melissa @tinka_bell_and_friends
Tinka is loving her VIP life and already clinging to her human mom everywhere she goes. Melissa now has a new office assistant, who insists on supervising her while she works.
The sweet kitten is getting more energetic each day and her purr motor is constantly running.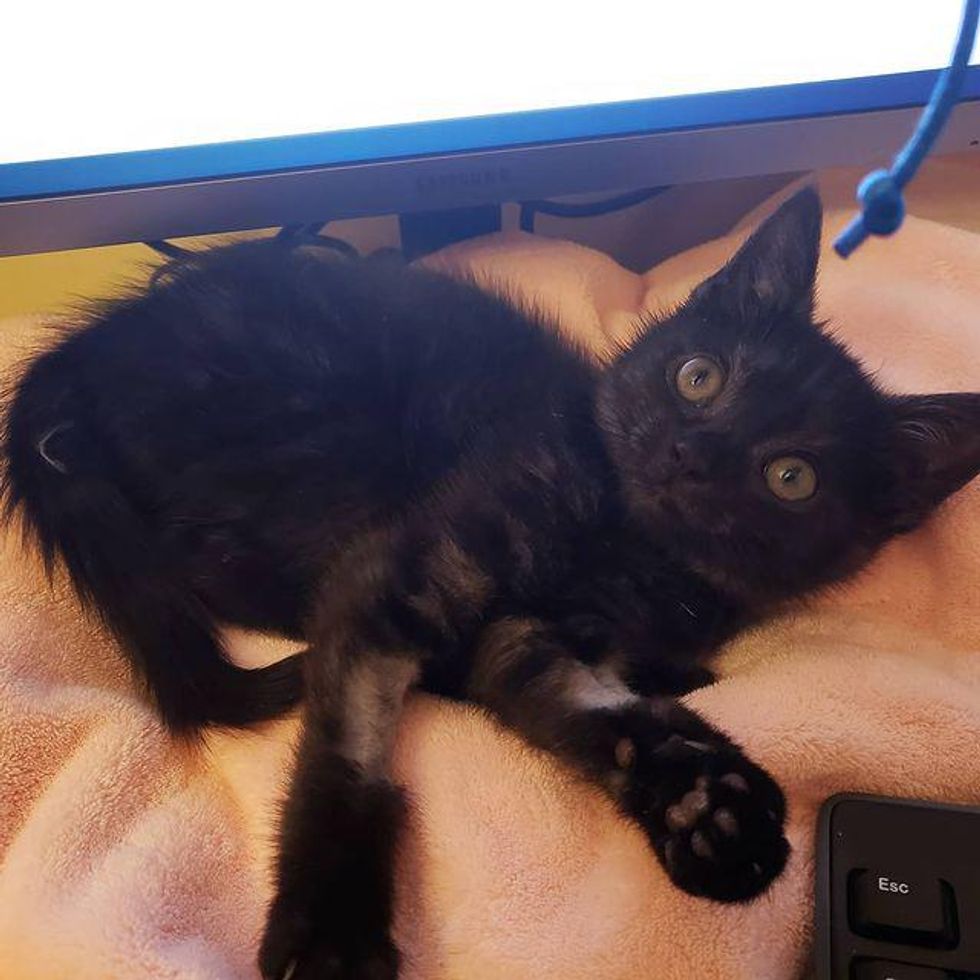 Melissa @tinka_bell_and_friends
They gave the kitten a fighting chance and turned her life around. Tinka has blossomed into a full-fledge cuddle-bug and has so much to give.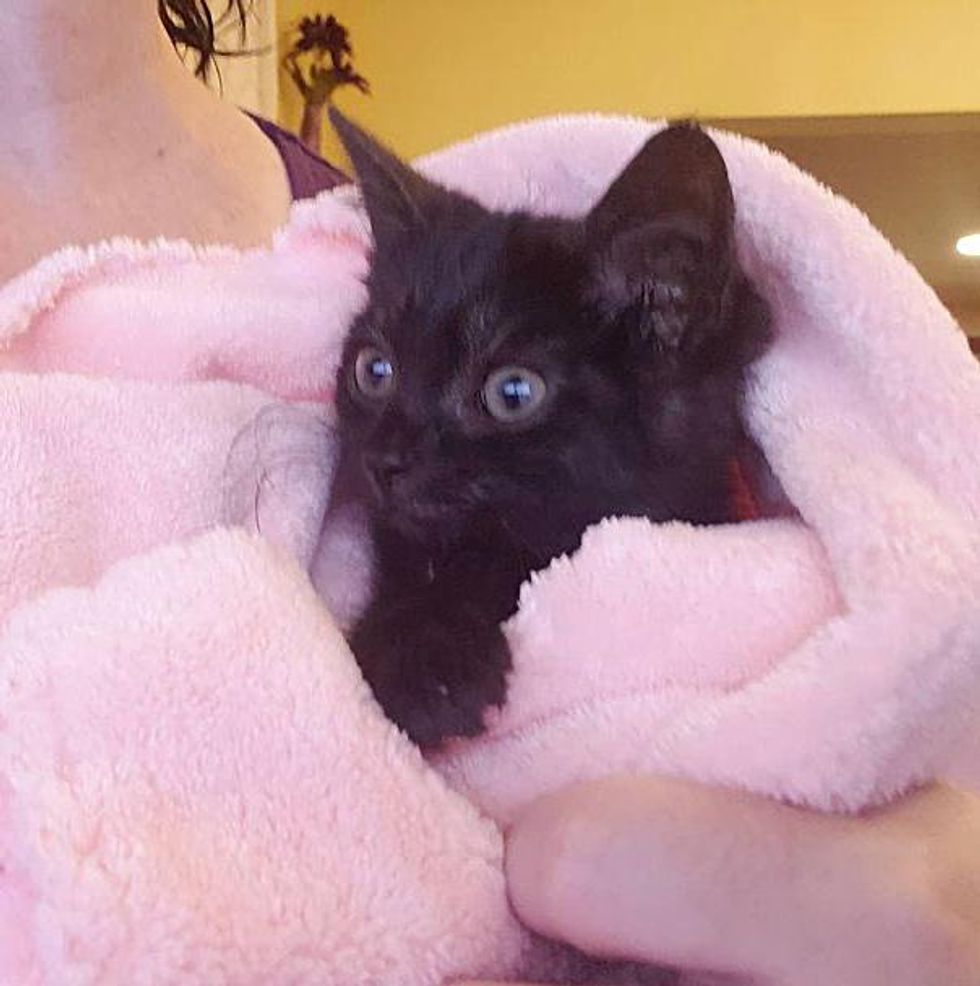 Melissa @tinka_bell_and_friends
Share this story with your friends. Follow Little Wanderers NYC on Facebook and Instagram. Follow updates on Tinka on Instagram.

Related story: Sweet Kitten Blossoms into Beautiful Siamese Cat After Being Brought Back from the Brink