Two months ago, a tiny newborn kitten was found on a concrete porch all alone. She was crying for her mother who was nowhere to be found.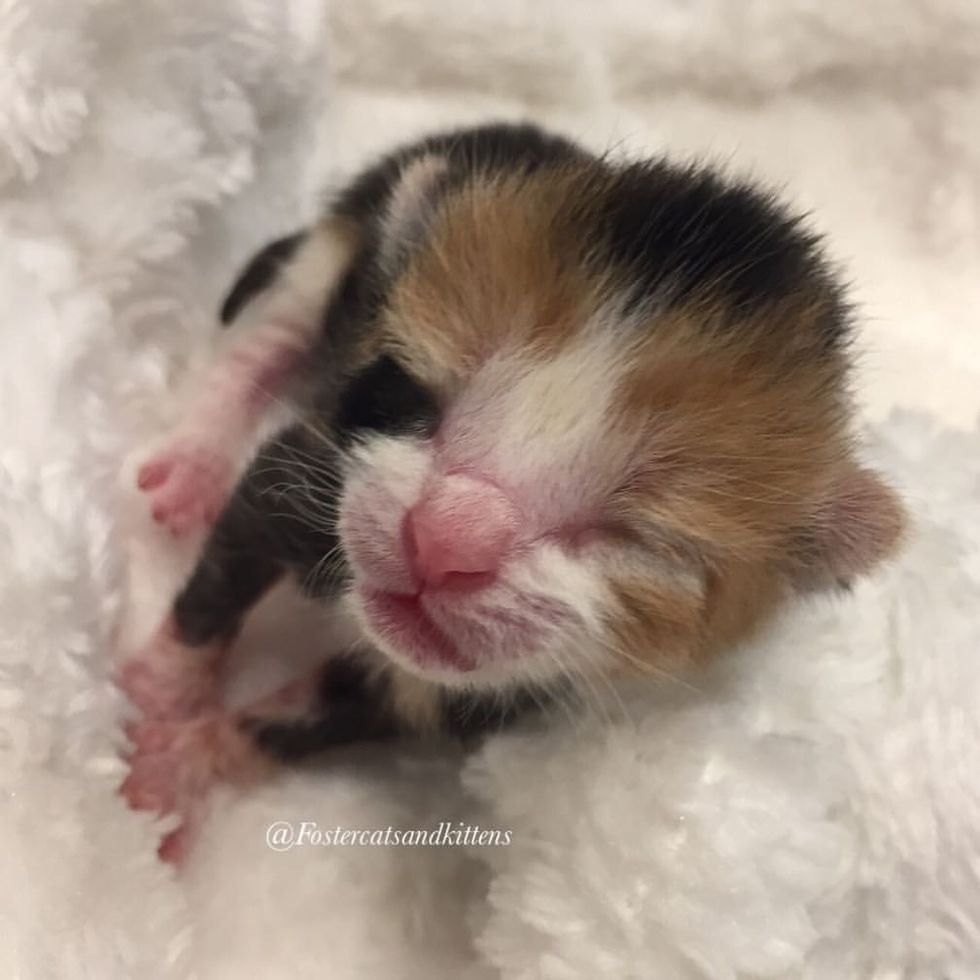 Vivi a few days old at her foster homeDanielle @fostercatsandkittens
"A woman came to visit her elderly father. They found this kitten (named Vivi) alone. She was just one day old. They searched and searched for mama or siblings but found nothing," Danielle, a foster carer based in Las Vegas, told Love Meow.

After trying to feed the kitten without success, she took Vivi to the shelter in hopes of getting her help. Hearts Alive Village, a local animal rescue, pulled her from the shelter and found her a loving foster home with Danielle.
"If this woman didn't find Vivi, I don't think she would have survived."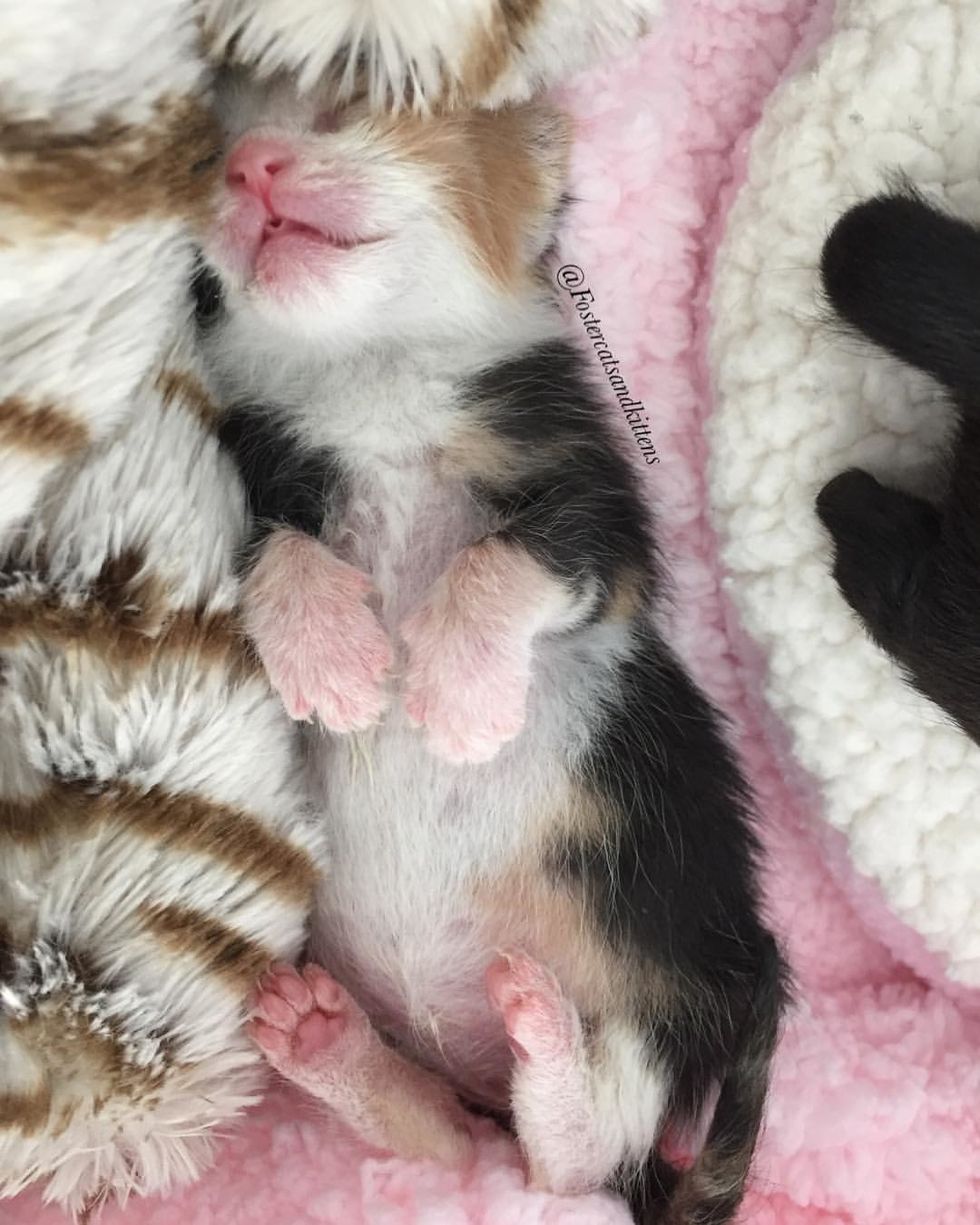 Danielle @fostercatsandkittens
Around the same time, two other orphaned kittens came to Danielle from a similar fate. The feline brothers were found in an attic as newborns and were crying nonstop.
Knowing that Vivi could benefit from having a cuddle buddy, she placed her with the two orphans, Hunter and Emery. Instantly, they started snuggling, and the two brothers stopped crying and started to purr.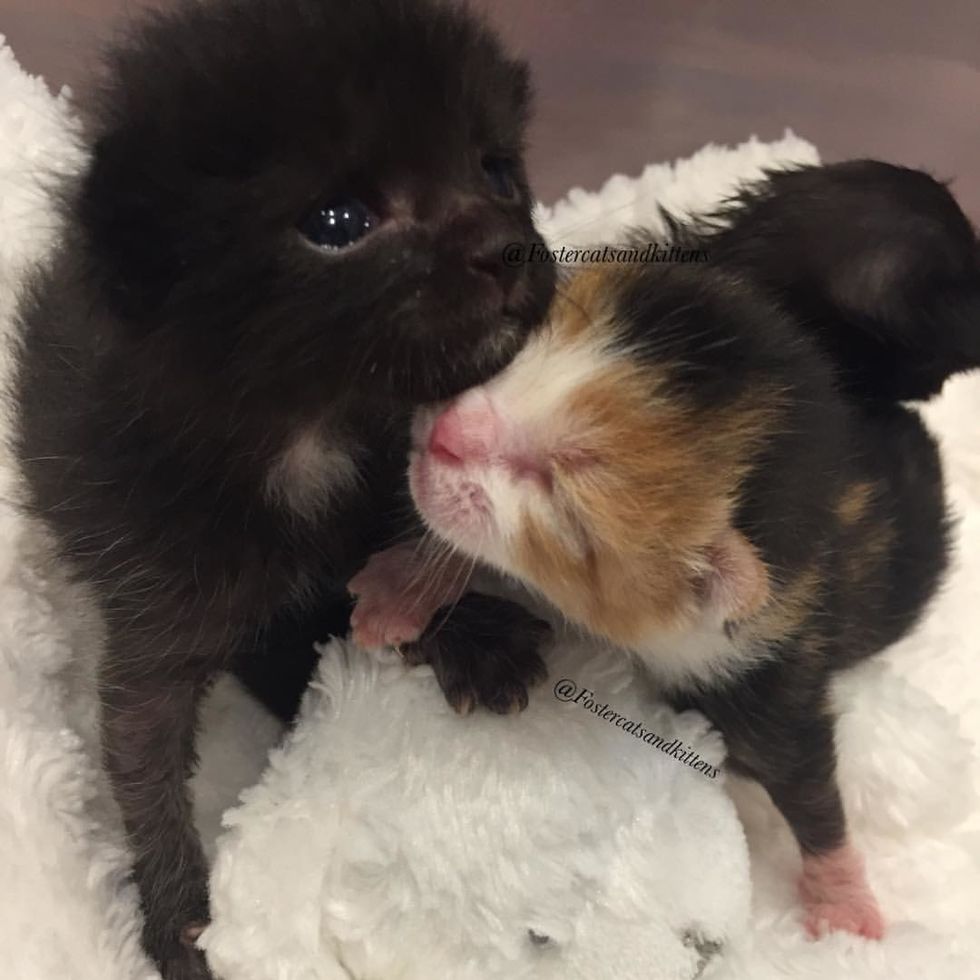 Danielle @fostercatsandkittens
"They instantly snugged her. They both wanted to be right with her. I could just see how content they were. It was heartwarming," Danielle added.
A few days later, Vivi's eyes began to open.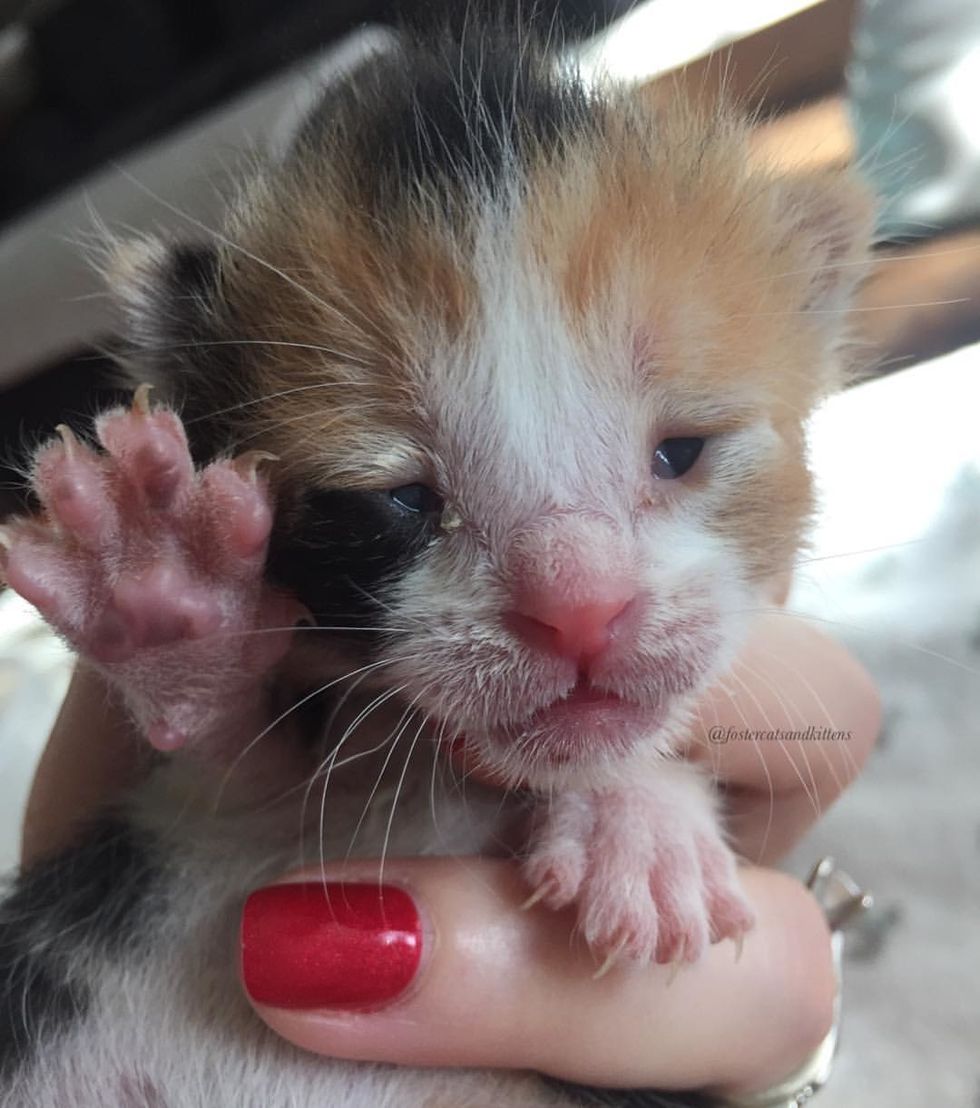 Danielle @fostercatsandkittens
"Vivi liked to curl up in the palm of my hand, purr, then fall asleep. She's the sweetest little nugget."

Wearing a purrfect milkstache!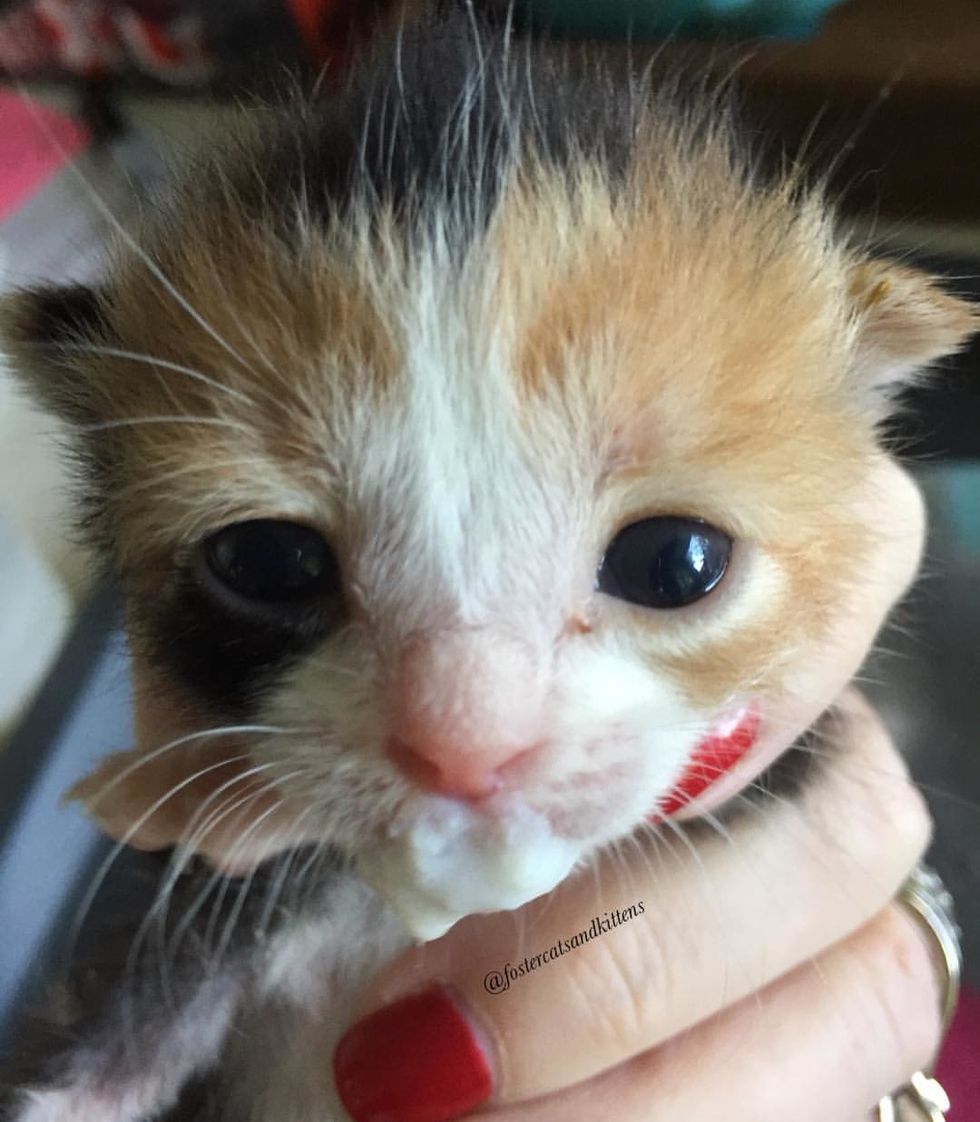 Danielle @fostercatsandkittens
Getting bigger, stronger and more curious every day!
(Scroll down for video)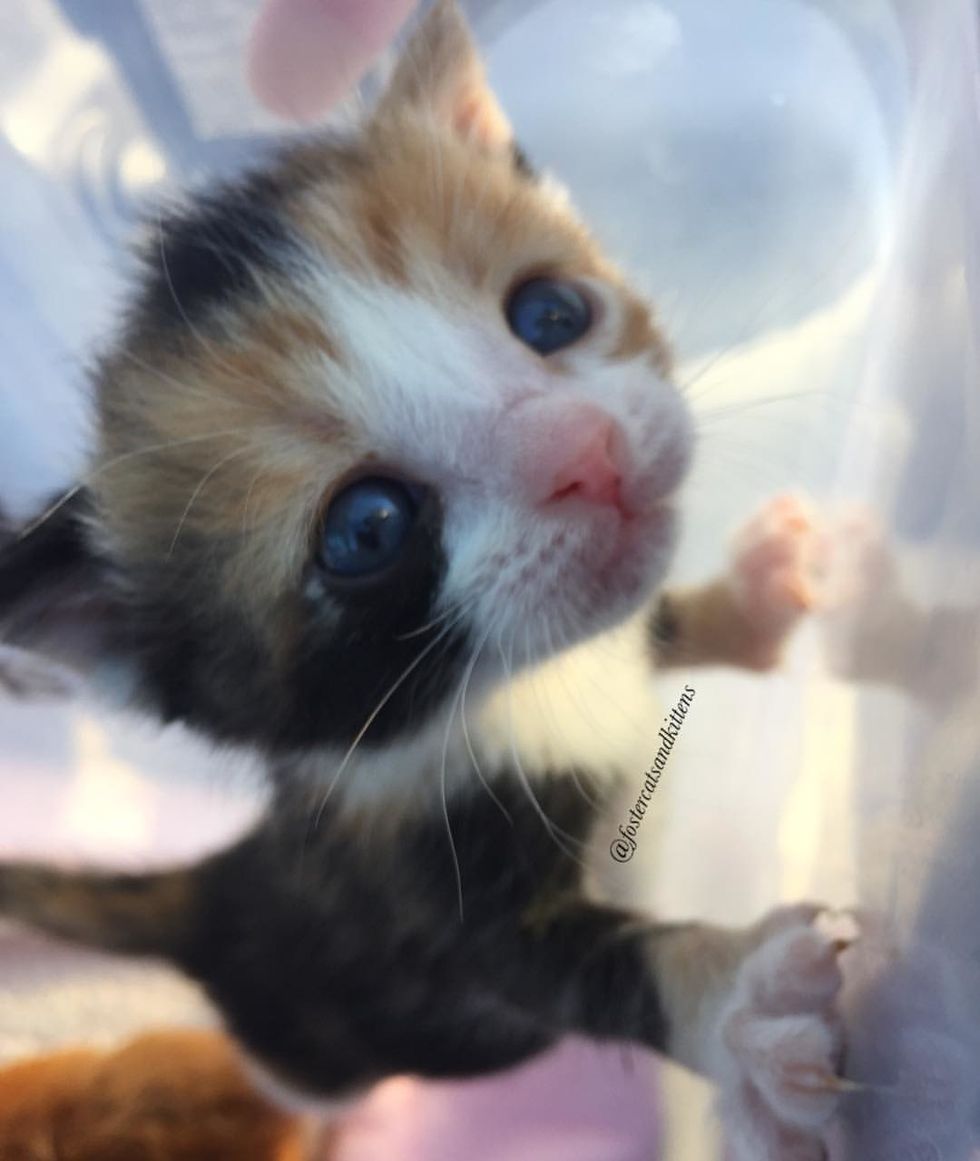 Danielle @fostercatsandkittens
"Day one of litter training and Vivi gets it," Danielle said. "Her introduction to wet food was a success to say the very least."
Vivi made her foster mom very proud.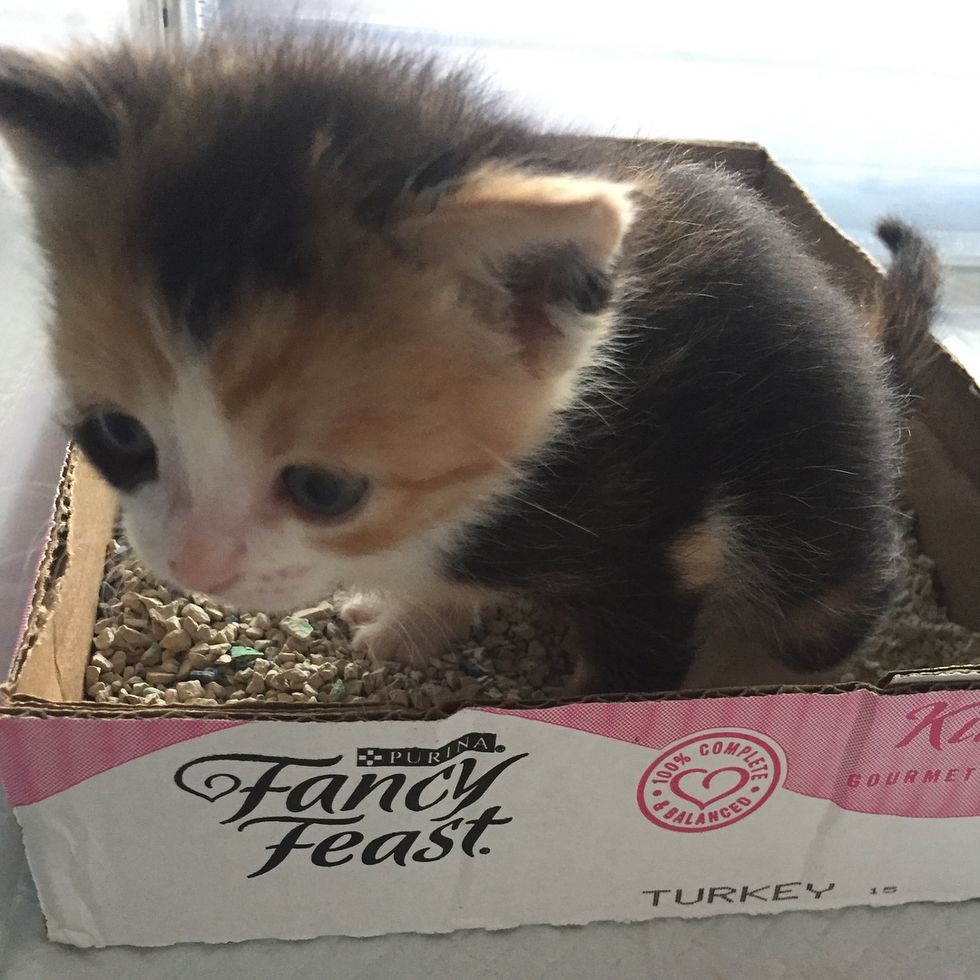 Danielle @fostercatsandkittens
A new orphaned kitten named Birdee joined the foster kitten club.
The four feline friends do everything together like one big family.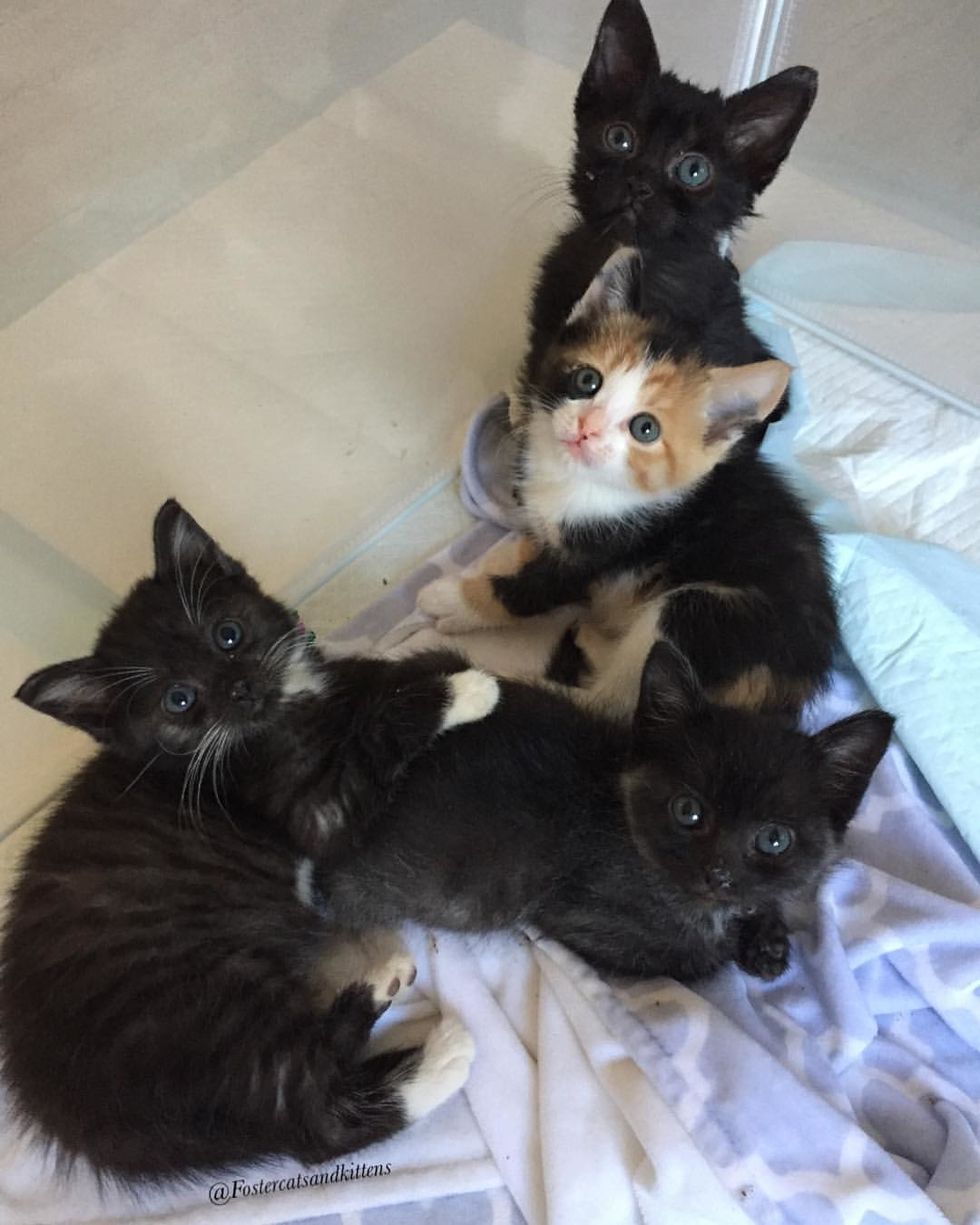 Danielle @fostercatsandkittens
When Vivi was rescued, she was tiny but had the loudest cry.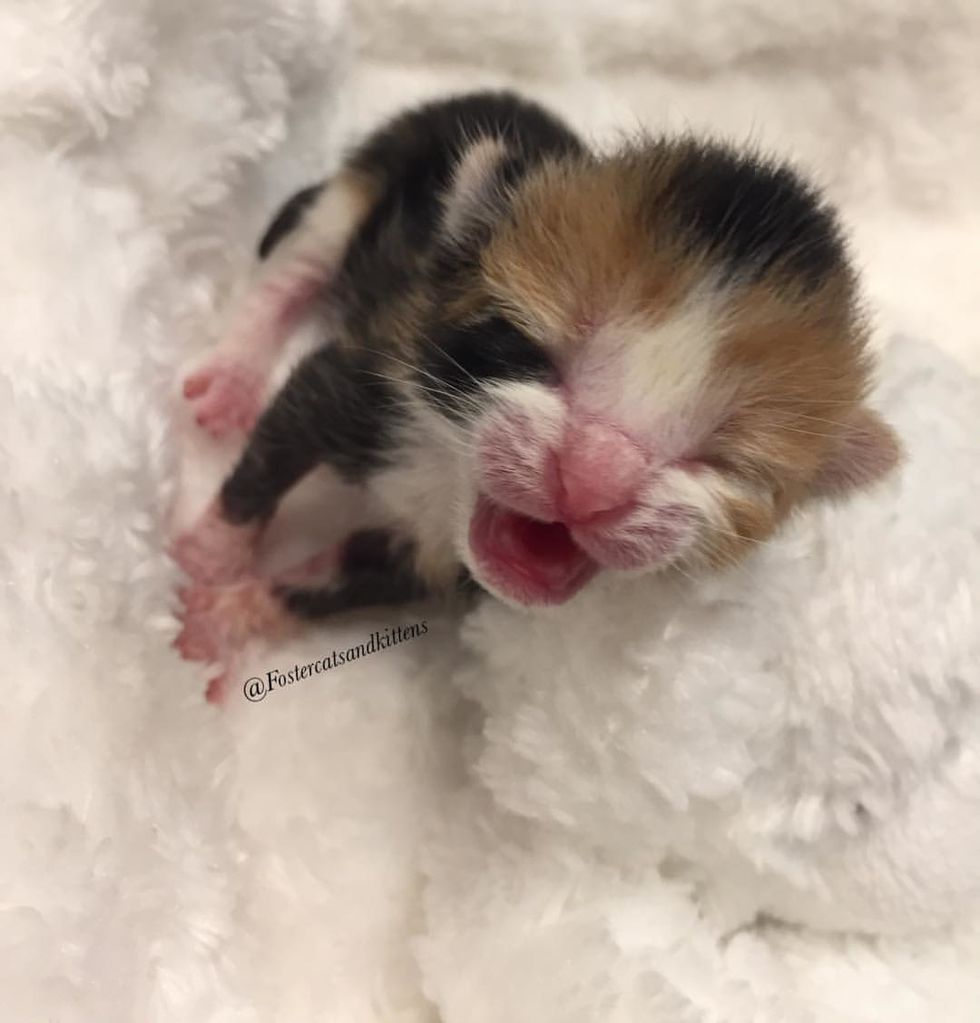 Danielle @fostercatsandkittens
Look at her now!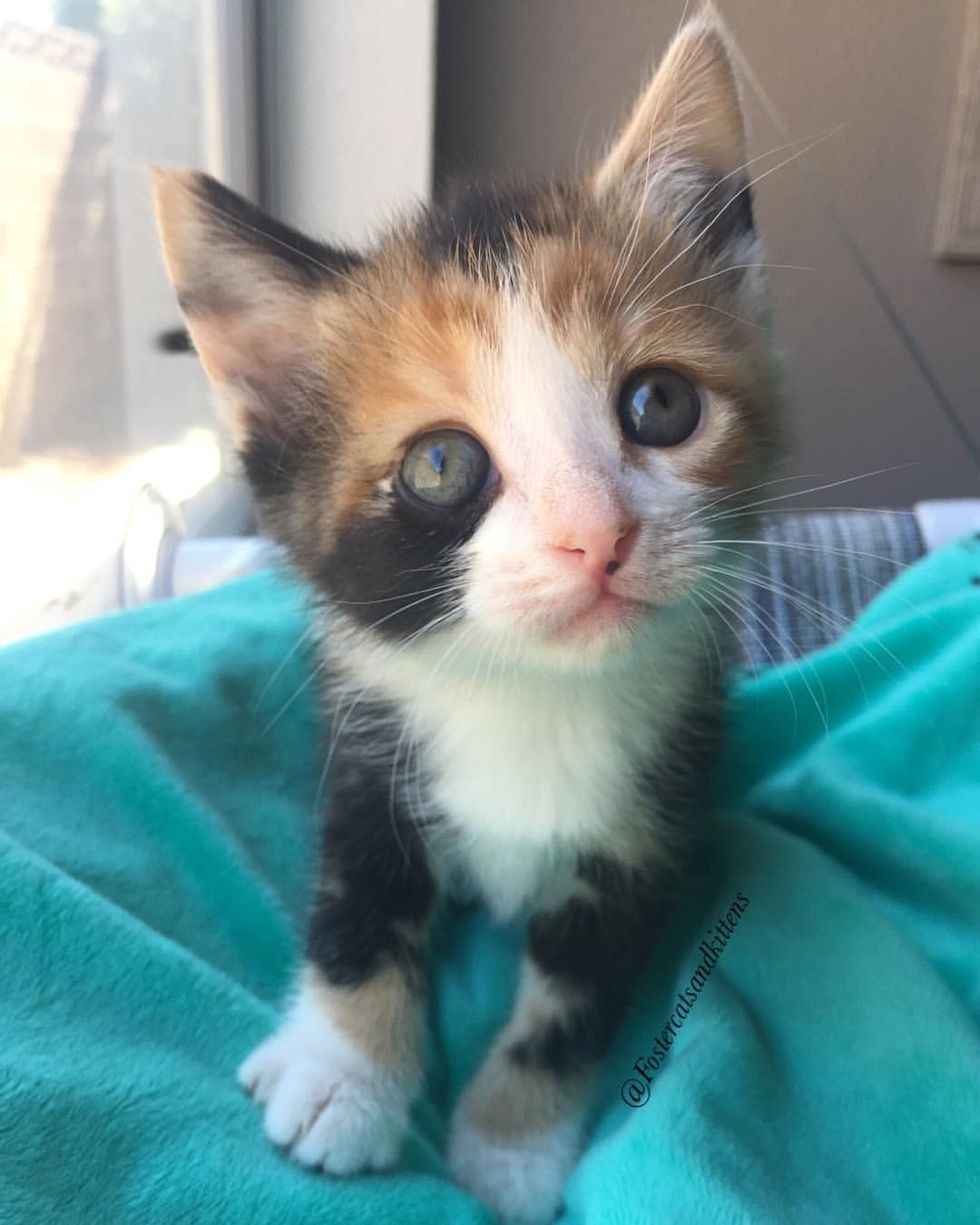 Danielle @fostercatsandkittens
Vivi was found all alone on the porch after she was born.
Now at two months old, she has three foster siblings to play and create mischief with, and she never naps alone again.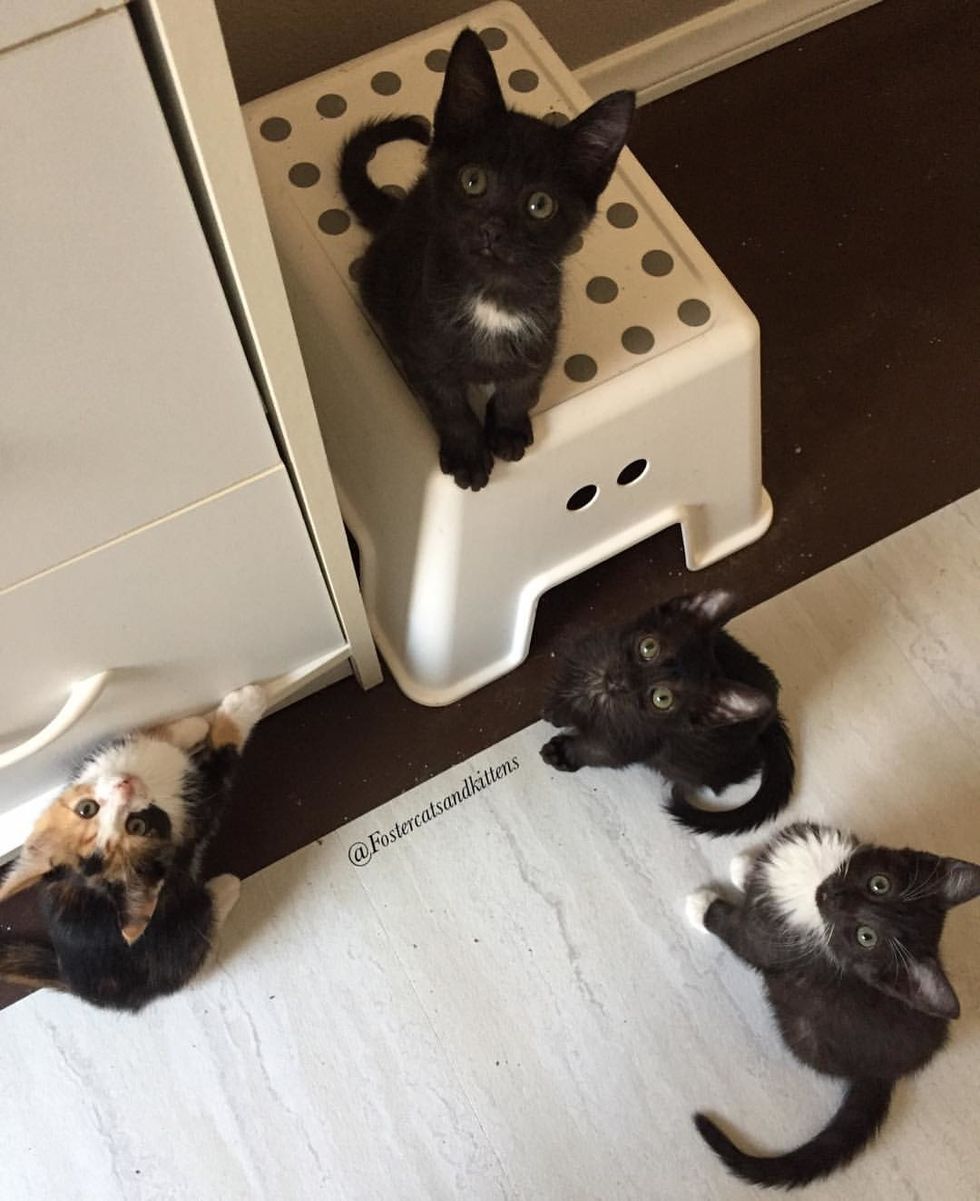 Danielle @fostercatsandkittens
Follow these foster kitties on Facebook and Instagram @fostercatsandkittensfostercatsandkittens.

Watch Vivi's foster journey in this cute video:
Share this story with your friends.
Related story: Cat Comforts Orphaned Kitten and Teaches Him How to Cuddle Every Day