A rescue cat mama who lost her kittens, found happiness again when she met a tiny orphaned kitten in need of love. She took him in as her own.
Meet Ember the mama cat and Flame the kitten.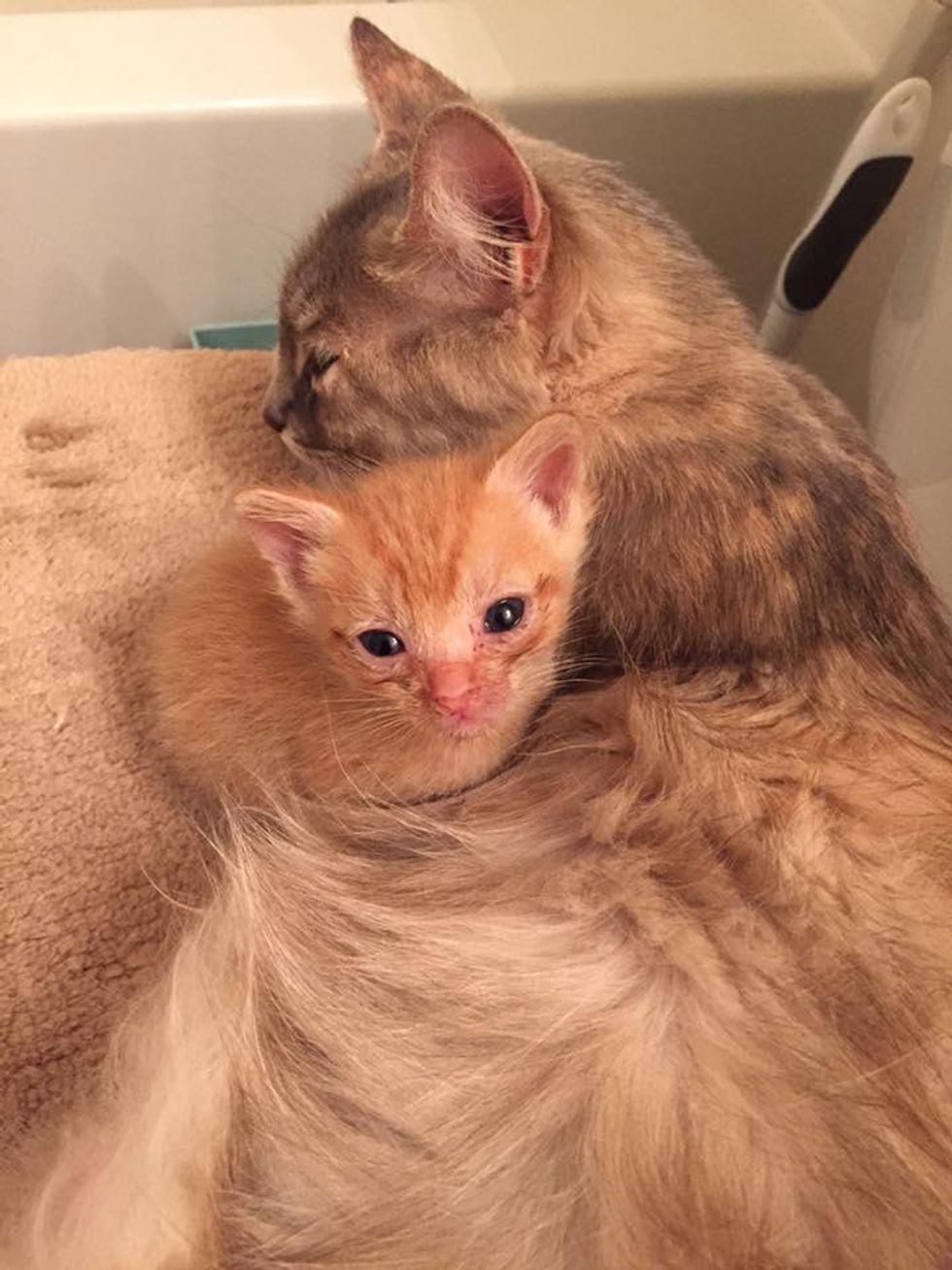 Atlanta Humane Society
Ember the cat was grieving after losing her own babies due to a severe illness. Meanwhile, a tiny singleton, Flame, was brought to the Atlanta Humane Society in desperate need of a mother's love.

Flame was taken into a foster home soon after he arrived in the shelter. The kitten lost his own mother and was too young to survive on his own.
That's when staff at the Atlanta Humane Society thought that they could try putting the baby in with Ember and see if she would accept him.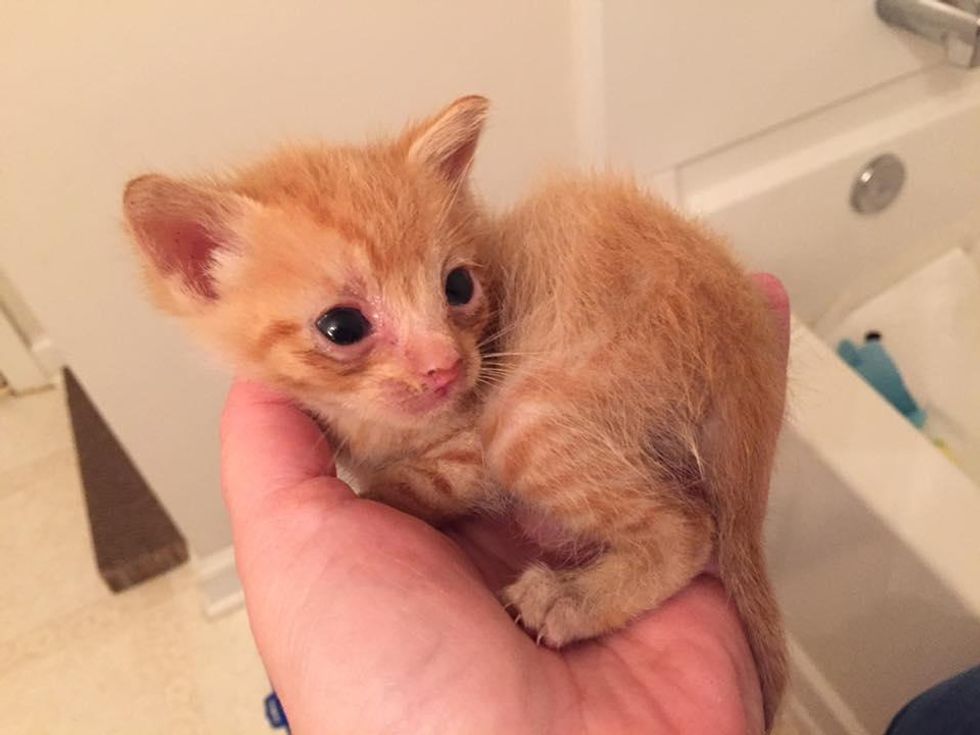 Atlanta Humane Society
"When Mama Ember first saw Flame, you could tell she was immediately in love. She started snuggling him, cleaning him, and encouraging him to feed. It was absolutely adorable," Christina Hill of the Atlanta Humane Society told Love Meow.
It was an immediate bond.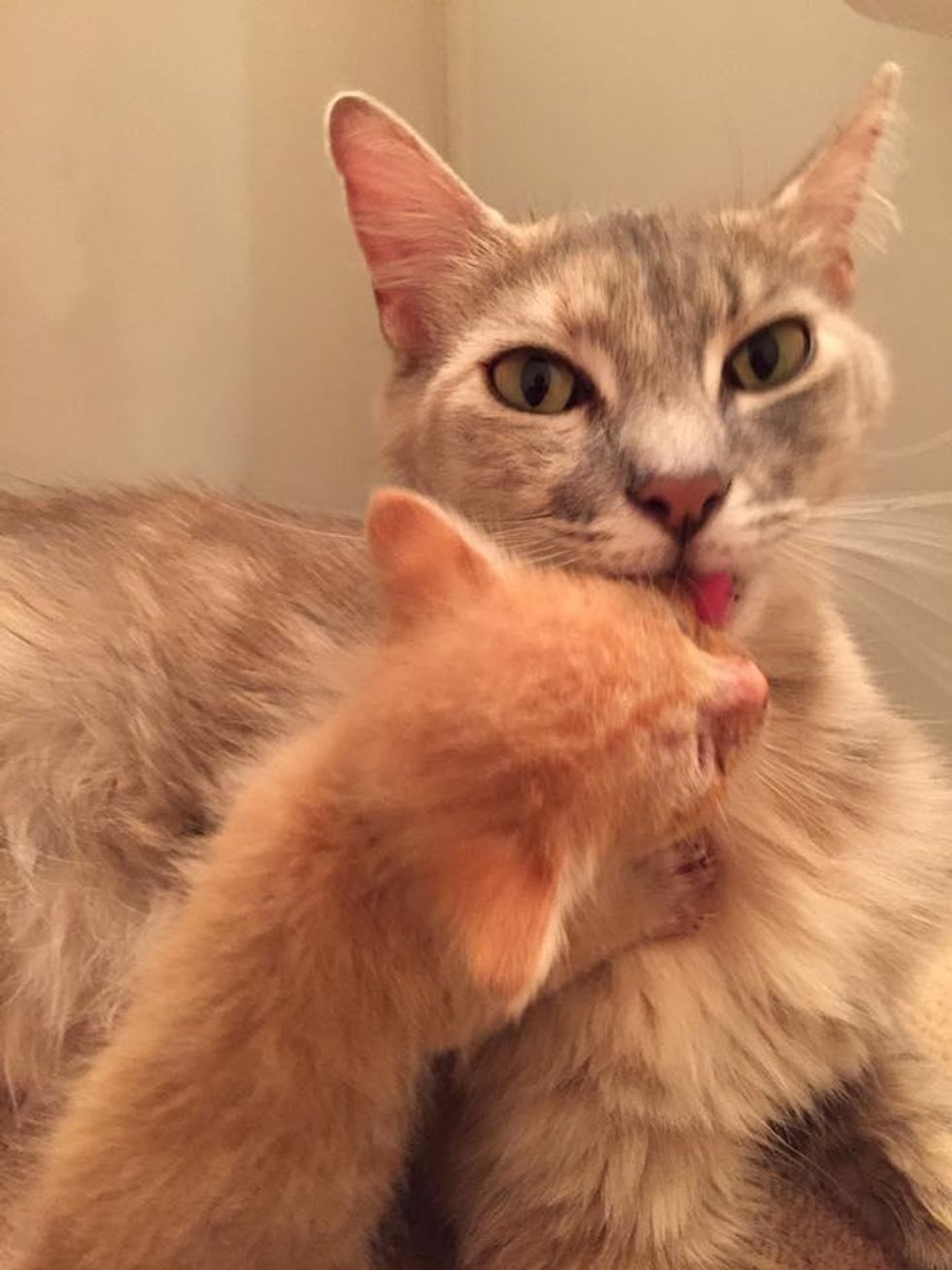 Atlanta Humane Society
Baby Flame brought life back into mama Ember's eyes. The two clearly needed each other.
"We knew the two had to go into foster together."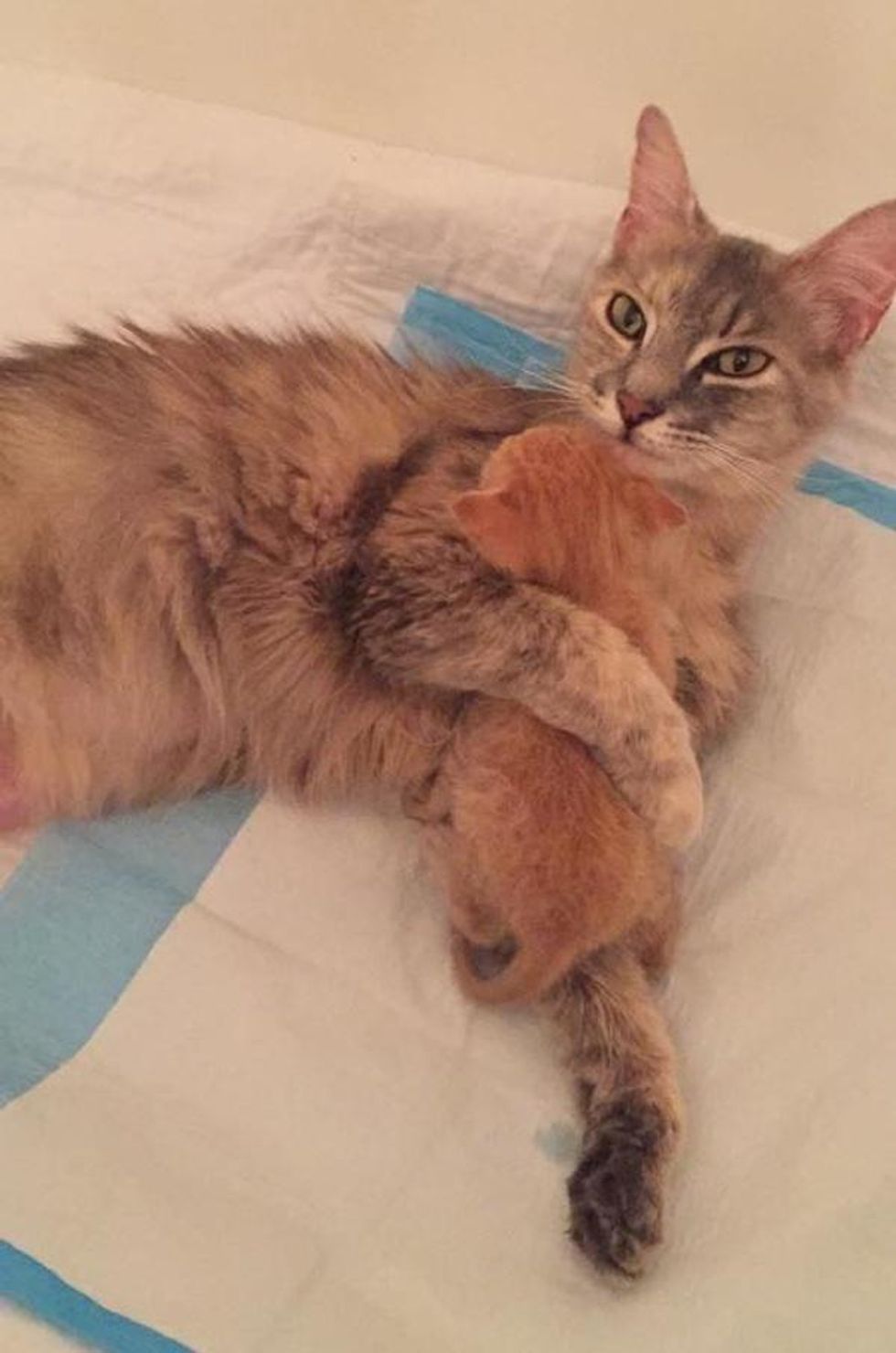 Atlanta Humane Society
Since the day they met, Flame has filled Ember's heart with joy and Ember has taken her ginger boy under her wing, reassuring him every day that he is loved.
They purr in union and keep each other company at all time.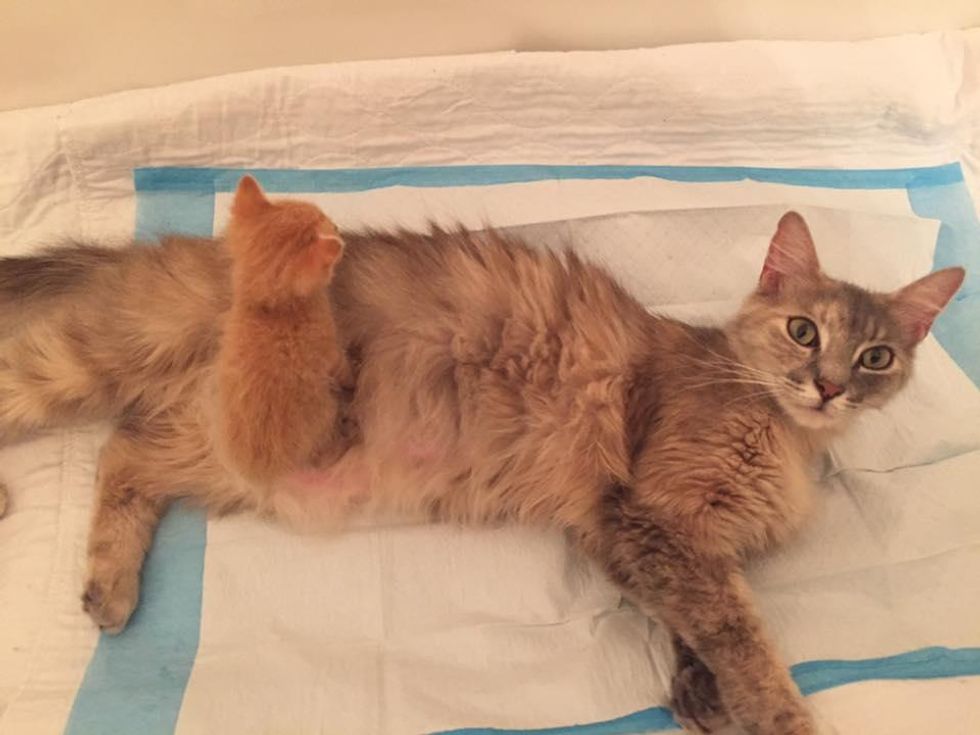 Atlanta Humane Society
"With Ember grieving the loss of her kittens and Flame with the loss of his mother, the two were destined to become their own little family," the rescue told People.com.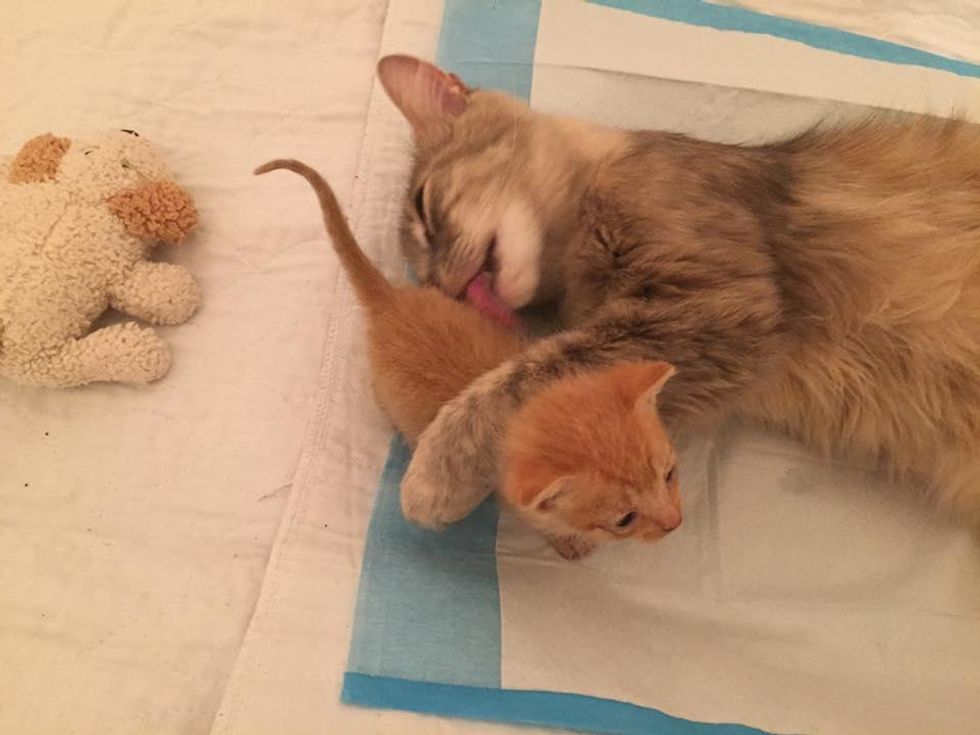 Atlanta Humane Society
"Flame is currently learning how to wobble around his foster home and Ember keeps a close eye on him," Christina told Love Meow.
"We're so happy these two are together in time for Mother's Day."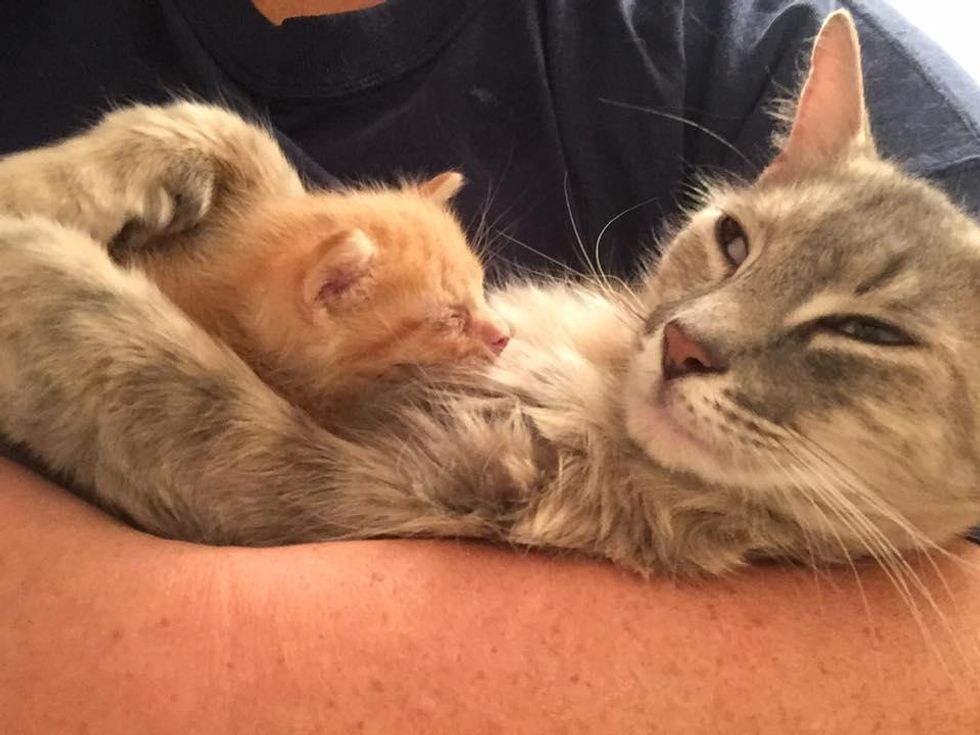 Atlanta Humane Society
Watch this adorable video of mama Ember and baby Flame:
Share this story with your friends. If you would like to support their rescue efforts, click here to see how you can help. Follow the Atlanta Humane Society on Facebook.
Related story: Rescue Cat Mama and Her Babies Help a Teeny Motherless Kitten