A couple came to an adoption event to look for a cat and found a shy kitten in a corner, all alone.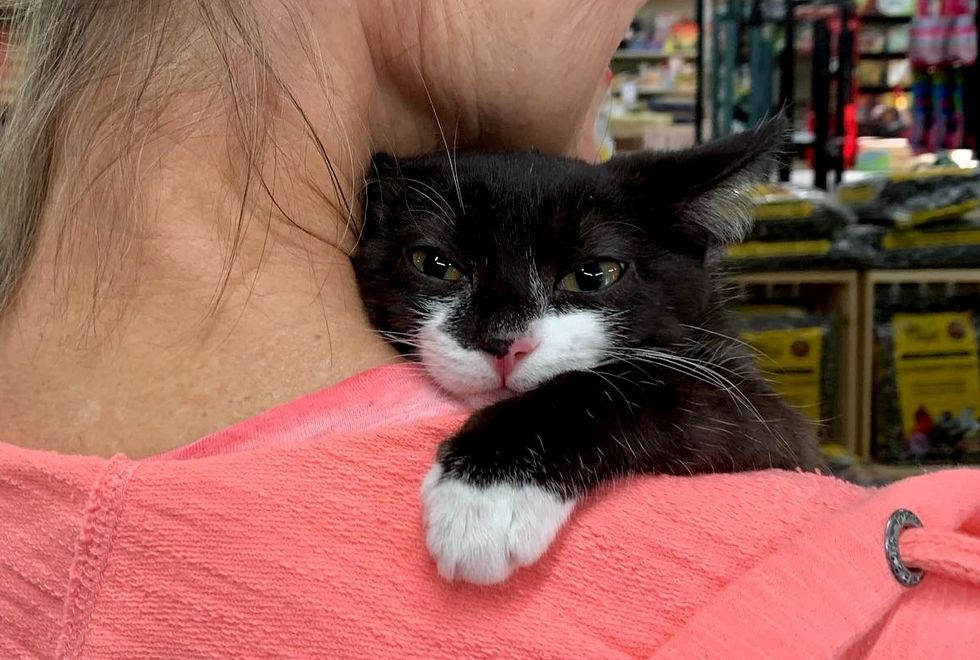 Sparkle Cat Rescue
Amelia the kitten was found as a stray a month ago through a TNR (trap-neuter-return) mission. Rescuers were helping community cats in Burlington, North Carolina when they came across the tiny tuxedo.

The kitten was all by herself without a mom, and she was very hungry. Sparkle Cat Rescue was contacted and immediately stepped up to help.
They placed her with a foster volunteer, and the kitty quickly perked up in a quiet, comfortable home environment.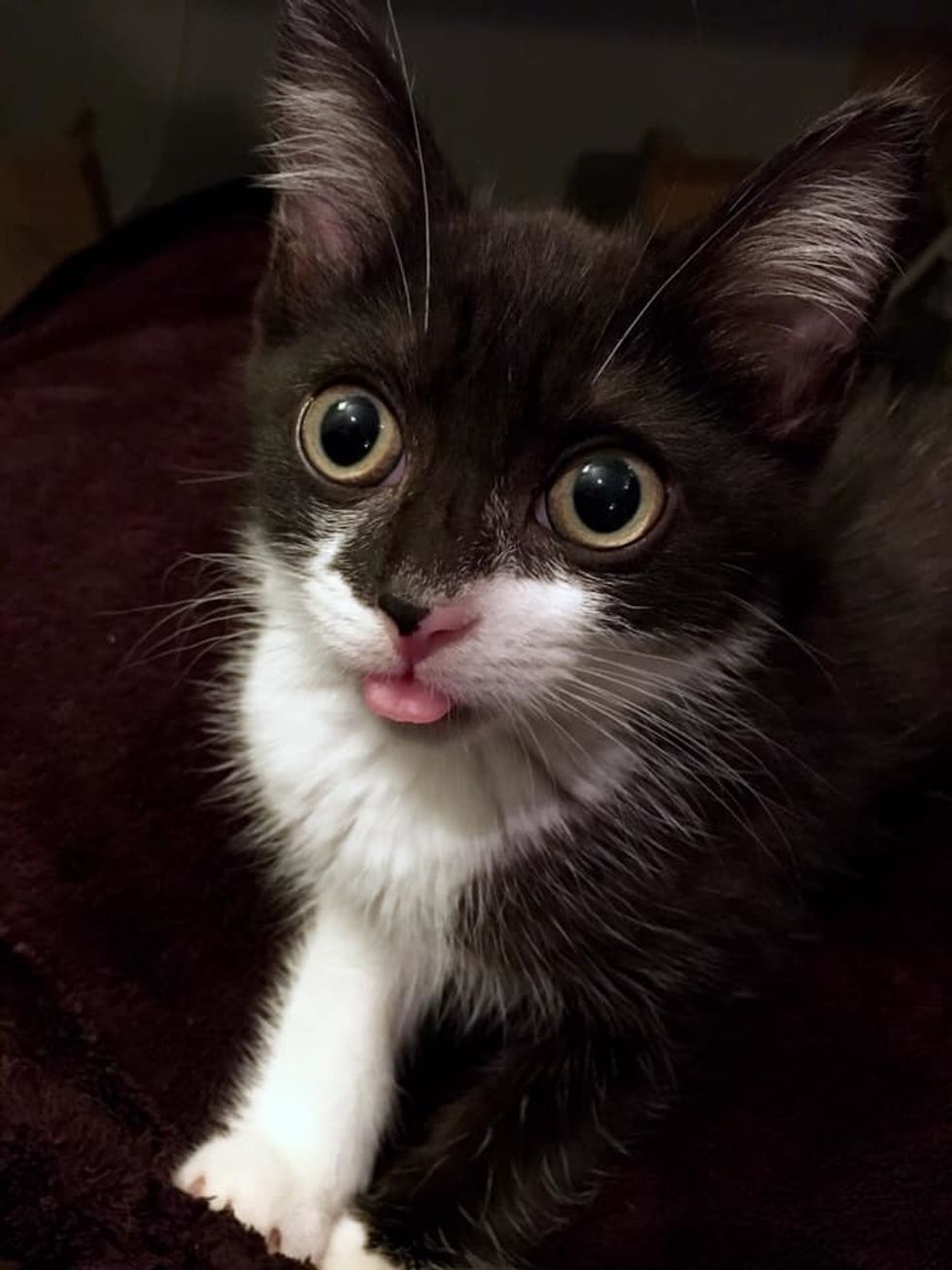 Sparkle Cat Rescue
Amelia spent ample time cuddling with her foster mom Rowan as she never wanted to be alone again.

"She's a very thoughtful kitten who loves to cuddle and converse," Rowan wrote. "She loves to be right next to her person for hugs and makes an excellent nap time neck warmer."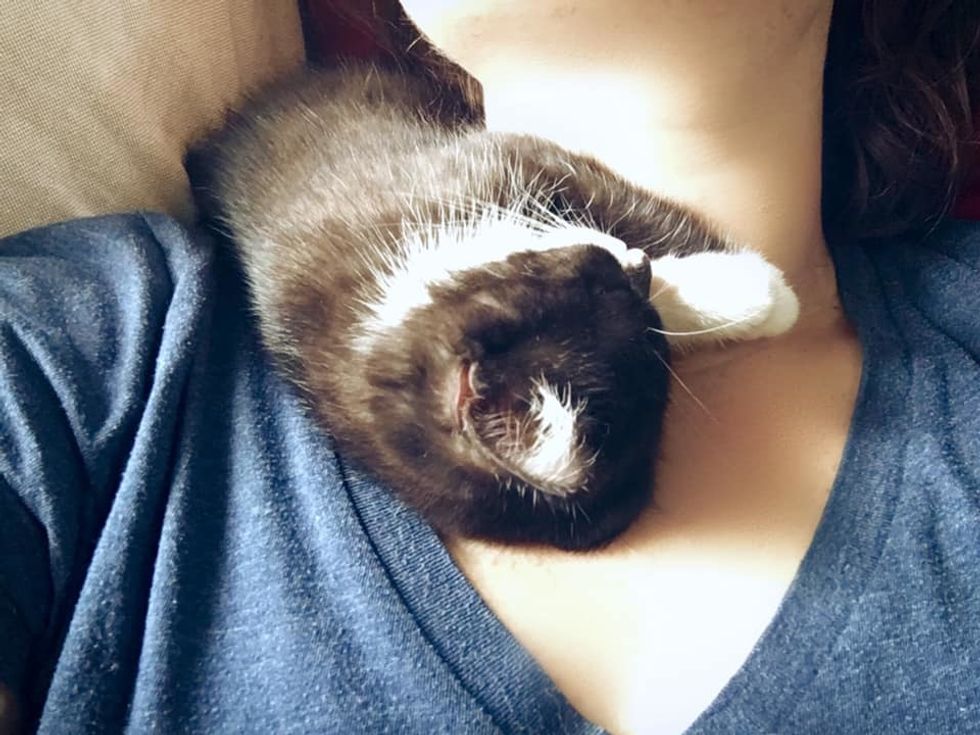 Sparkle Cat Rescue
Last Saturday, Amelia was at an adoption event, hoping to find a loving home, but soon, it became too overwhelming for her. The shy kitten retreated to the back of the kennel, trying to be invisible.
"All of the other kitties were vocal and playful and she just hid in the back," Brittany, a volunteer of Sparkle Cat Rescue, told Love Meow.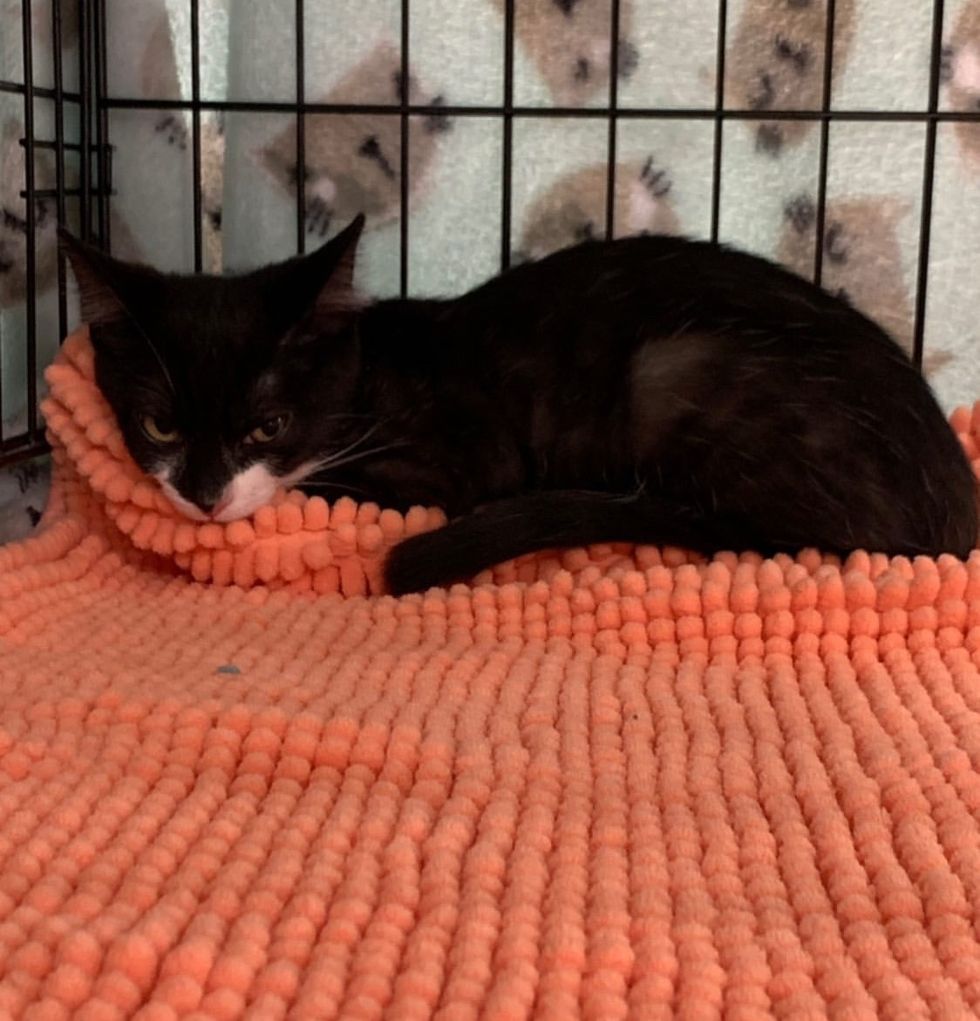 Sparkle Cat Rescue
"We discussed getting her a small box for her to get in, so she would feel more comfortable and safer."
Before they got a chance to do that, a couple who was looking to adopt a cat, stopped by Amelia's cage. They couldn't see her at first, but when they looked inside, they found her with her ears down, trying to hide behind a blanket.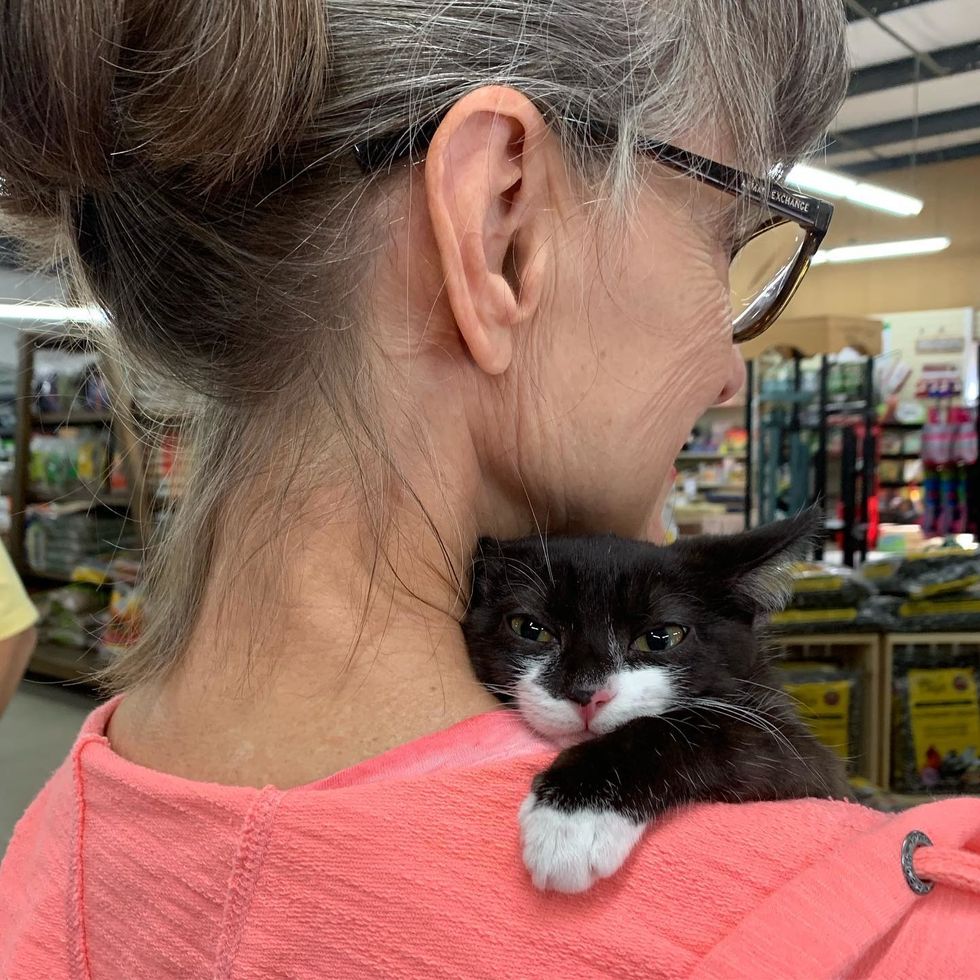 Sparkle Cat Rescue
When they saw her cowering in the corner, they knew they had to take a chance. They got her out of the cage and held her gently in their arms.

The sweet tuxedo immediately melted in the embrace and began to relax. She didn't want her human to put her back and nuzzled up on her neck as if to say, "take me home."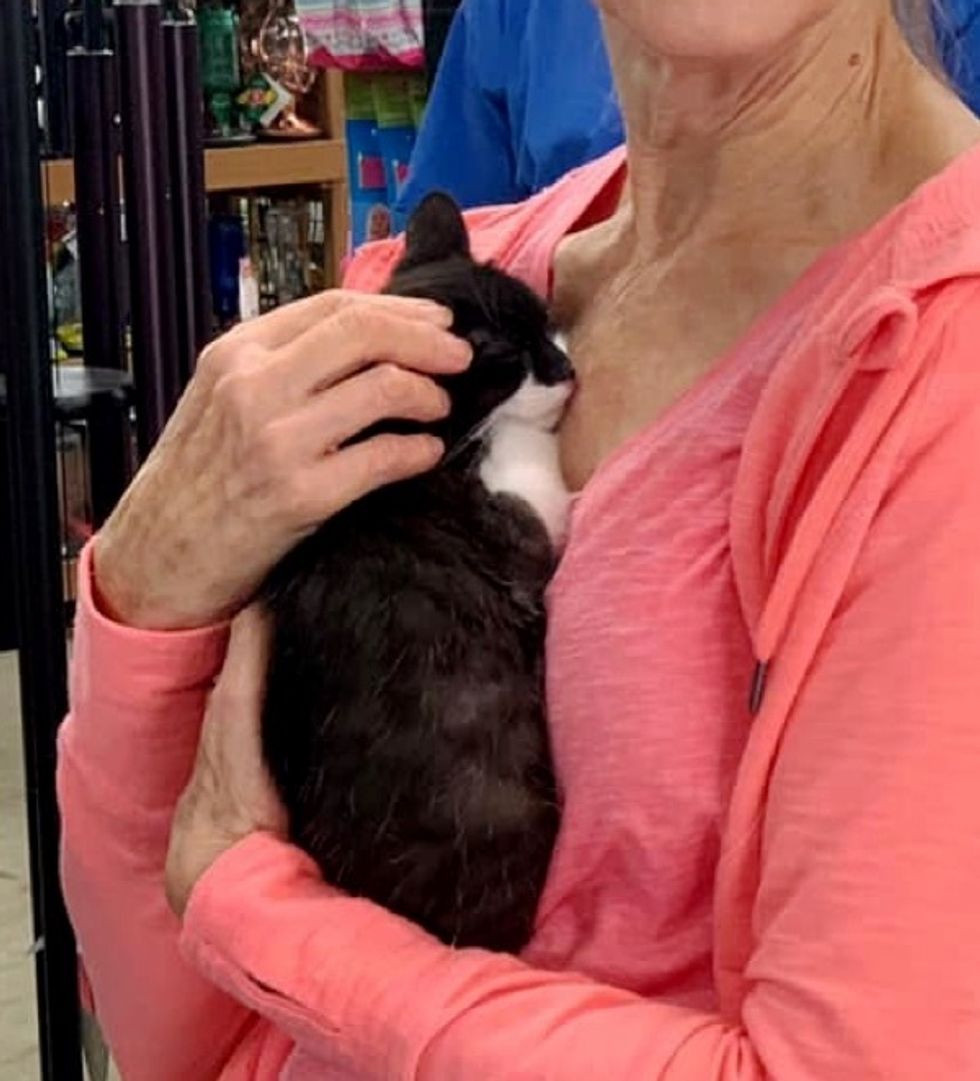 Sparkle Cat Rescue
The couple knew right then that they had found the one.

"Amelia is so happy and so in love with her humans. She completely picked them," Brittany told Love Meow.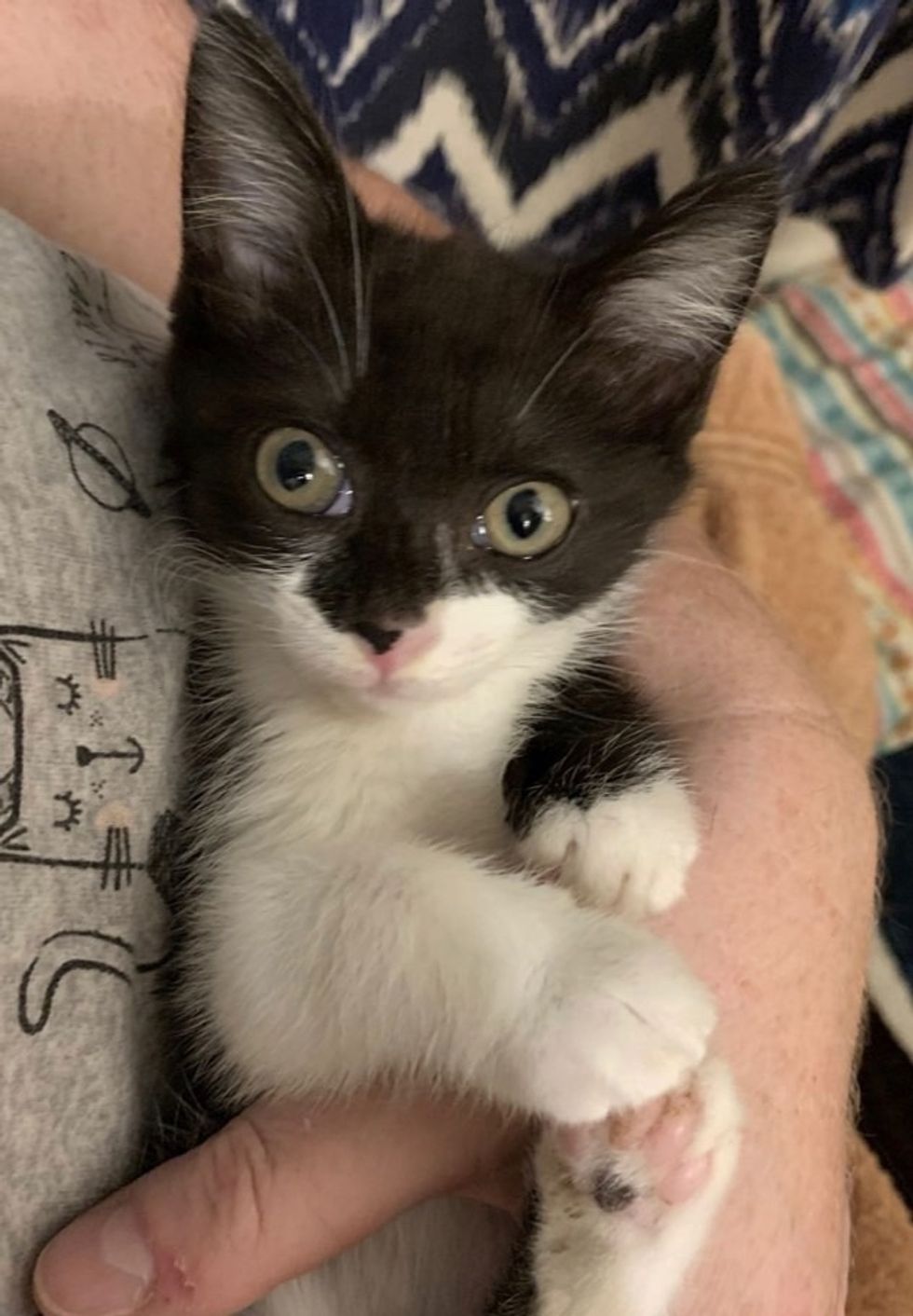 Sparkle Cat Rescue
The kitty went home with her new family that day and quickly came out of her shell.

She is living the life of luxury she always wanted. Wherever her humans are, she is there with them, snuggling away.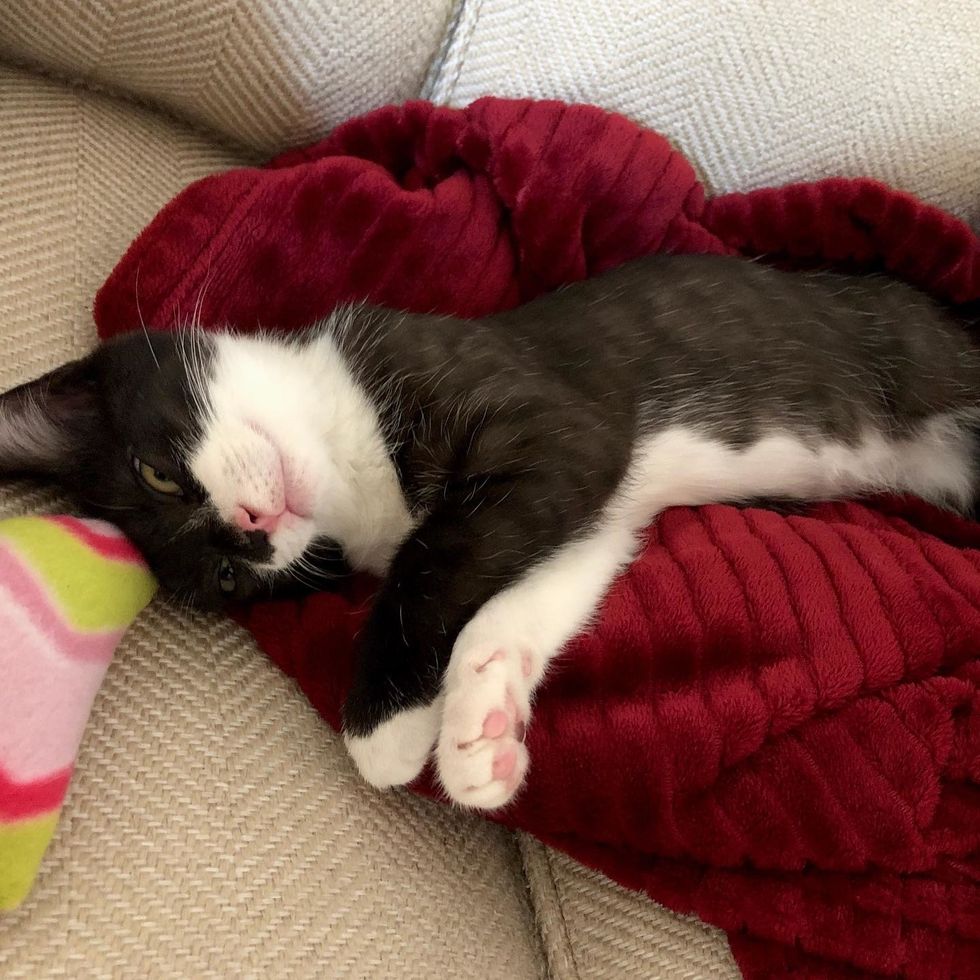 Sparkle Cat Rescue
The kitten who was found alone on the streets, is now a full-time lap cat.
Happy and loved!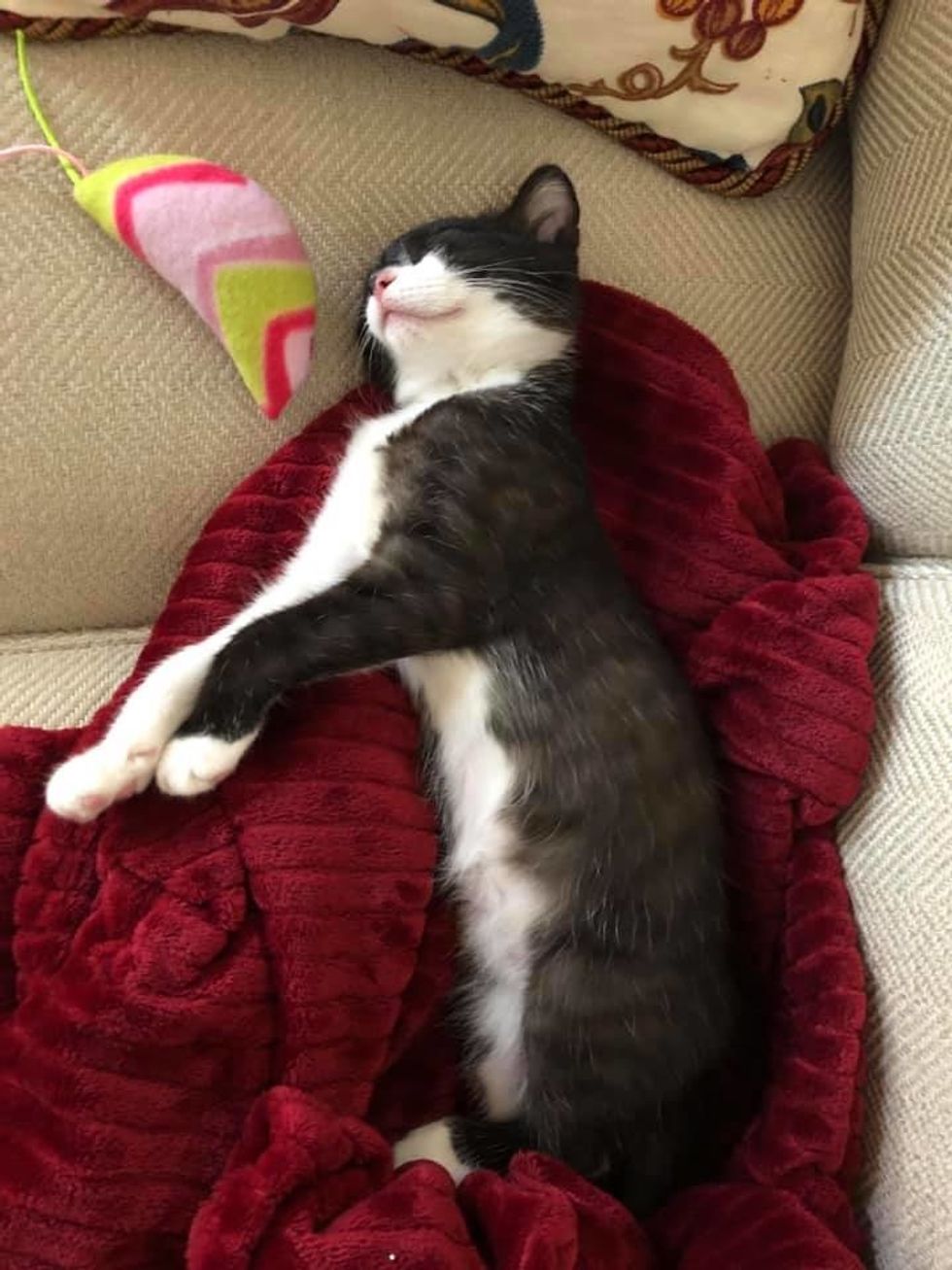 Sparkle Cat Rescue
Share this story with your friends. Follow more rescues like Amelia at Sparkle Cat Rescue on Facebook and Instagram .
Related story: Shy Cat Tries to Hide From Everyone Until He Meets 3 Kittens Who Turn His Life Around