A little 6-week-old kitten was brought to the shelter as a singleton. She was very scared and needed a lot of help.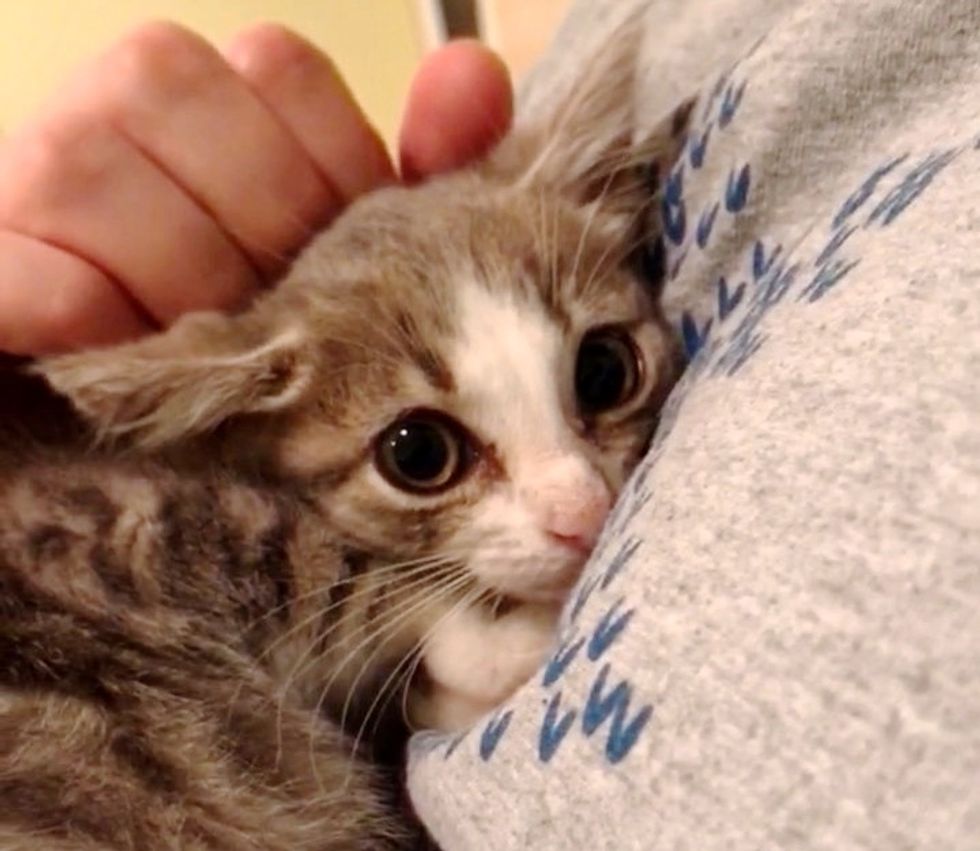 Jen @pokeypotpie
Katla the kitten was brought in to Lost Dog and Cat Rescue in Arlington, Virginia after she was found as a stray. She was terrified of everyone and everything and just wanted to hide.

Jen and her husband Ian, volunteers of the rescue, took her and another kitten home to foster. "I don't think she had any exposure to humans before that, or if she did, they were not positive experiences," Jen told Love Meow.
For the first few days, Katla would hiss and growl when they made eye contact or tried to pet her. She immediately tensed up and her pupils became large.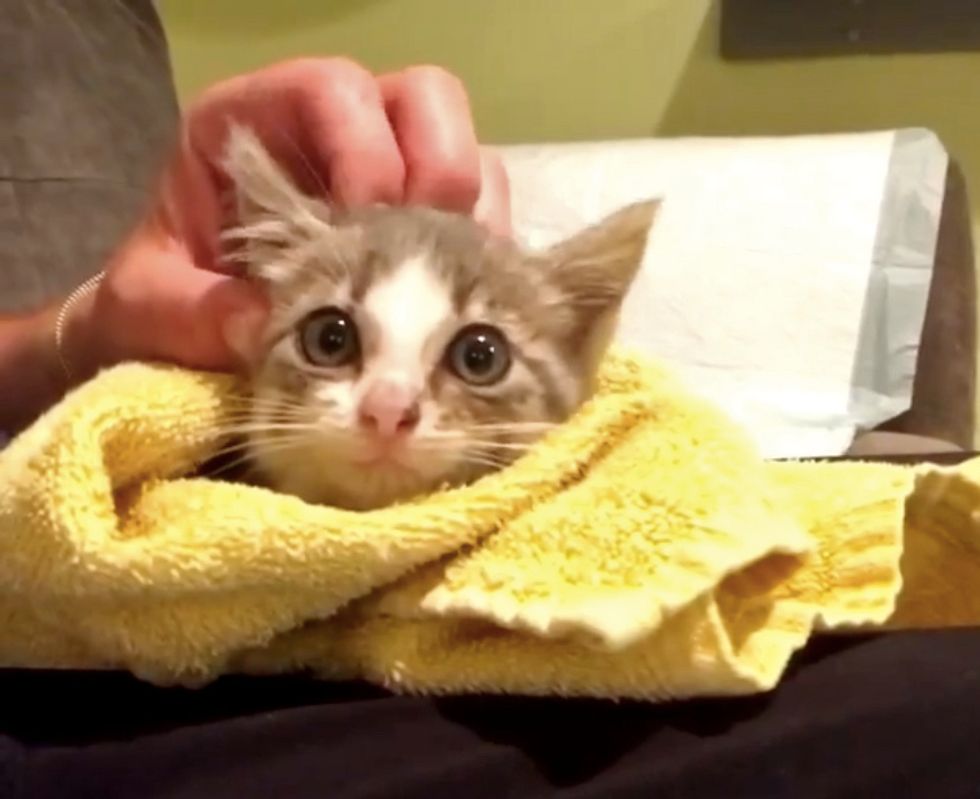 Jen @pokeypotpie
The couple paired her up with another singleton in hopes that a feline buddy would help her feel more comfortable.

Hekla, a 4-week-old rescued kitten, weighed just one pound. She instantly won everyone's heart with her large personality — she is vocal, sassy, brave and adventurous and wants all the attention.
They hoped her attitude and outgoingness would rub off on Katla and bring her out of her shell.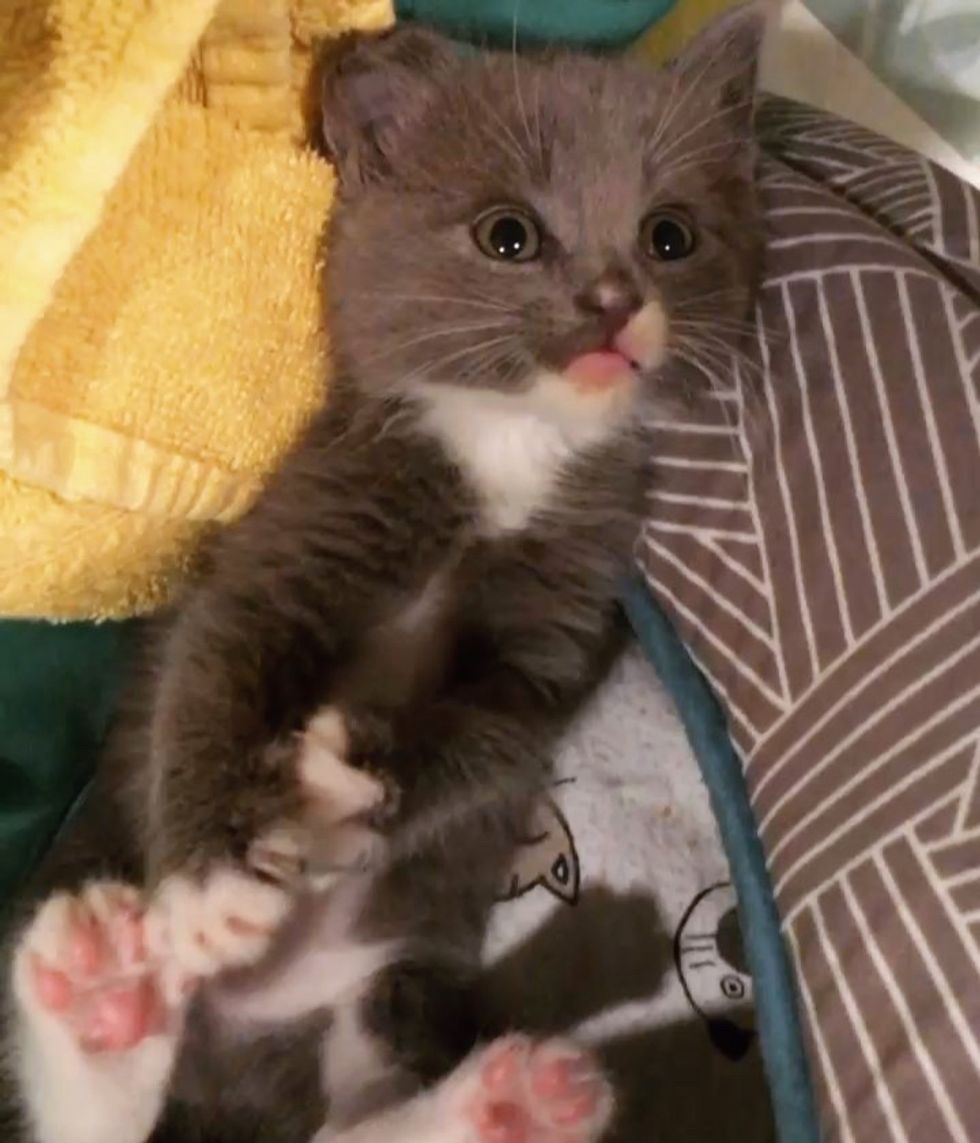 Jen @pokeypotpie
Meanwhile, the couple started daily cuddle sessions with the shy kitty, trying to get her used to human contact.

Ian held her in his arms while talking to her softly and petting her gently. Katla wasn't ready to accept love but couldn't resist it when she was snuggled.
"After a few minutes of cuddling, she relaxed into it, started purring, and even fell asleep."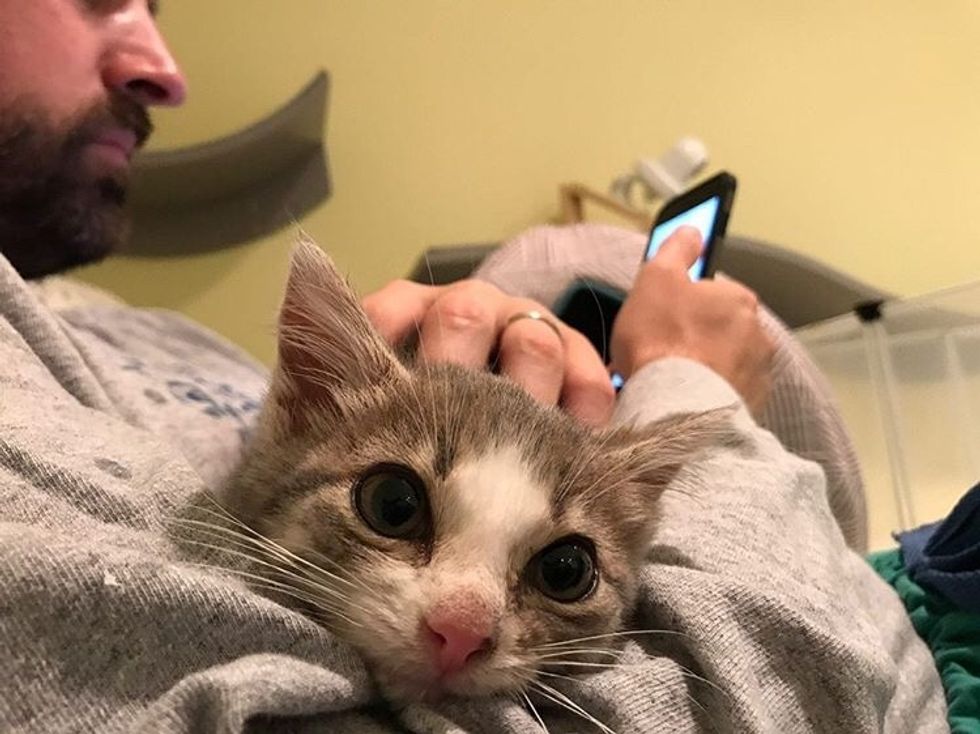 Jen @pokeypotpie
With Hekla's presence, Katla started to play with toys and move around the room to explore.

"Hekla wants to be involved in everything, smell everything, and then tell you all about it. Katla is terrified of open spaces and would prefer if you didn't notice her," Jen said.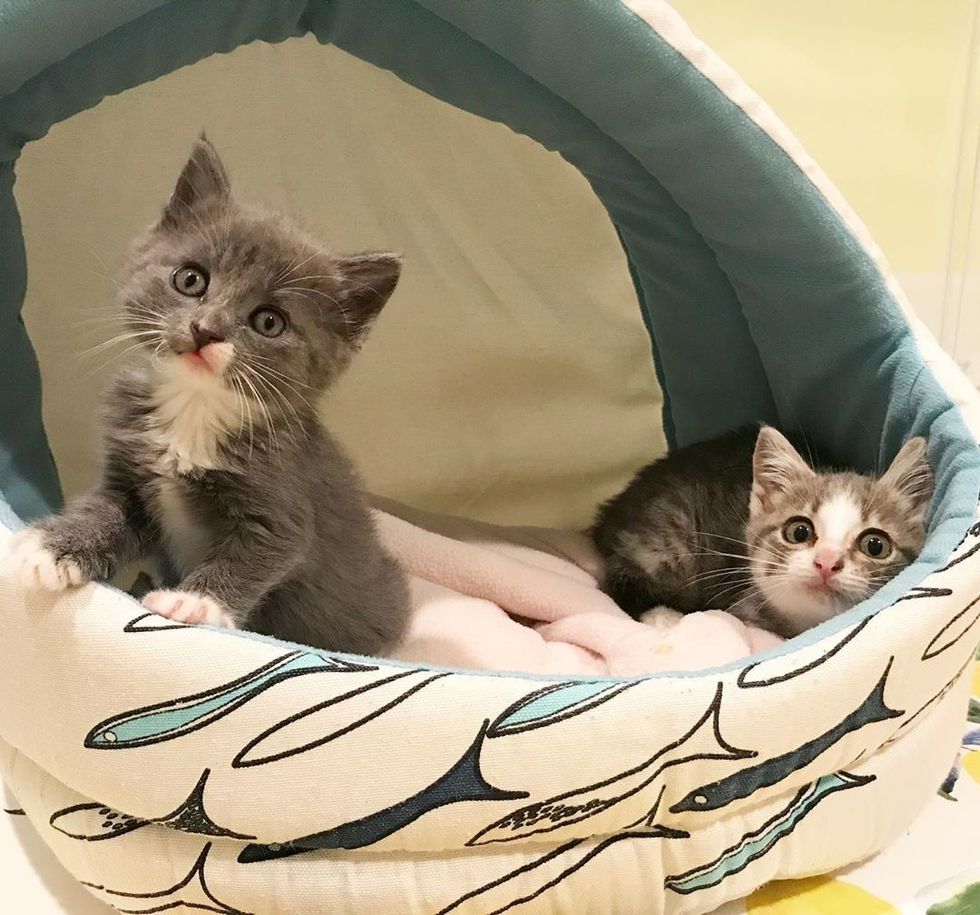 Jen @pokeypotpie
"They are a very odd pair, but they are doing very well together. They cuddle all night and timidly chase each other around during the day."
Watch Katla's journey in this video:
Very shy kitten learns to love and trustyoutu.be
Katla has been in foster care for just over a week, and she is starting to like attention more and getting braver and more confident by the day.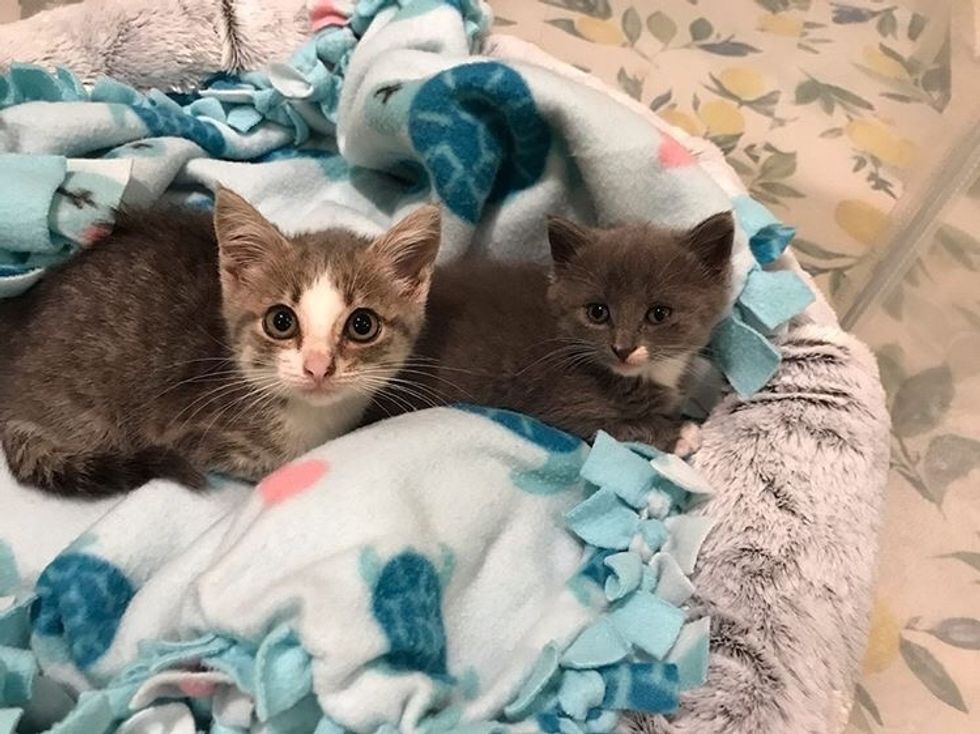 Jen @pokeypotpie
When she first arrived, she was that frightened little kitty who would avoid any eye contact.
But things began to change when she started to cuddle.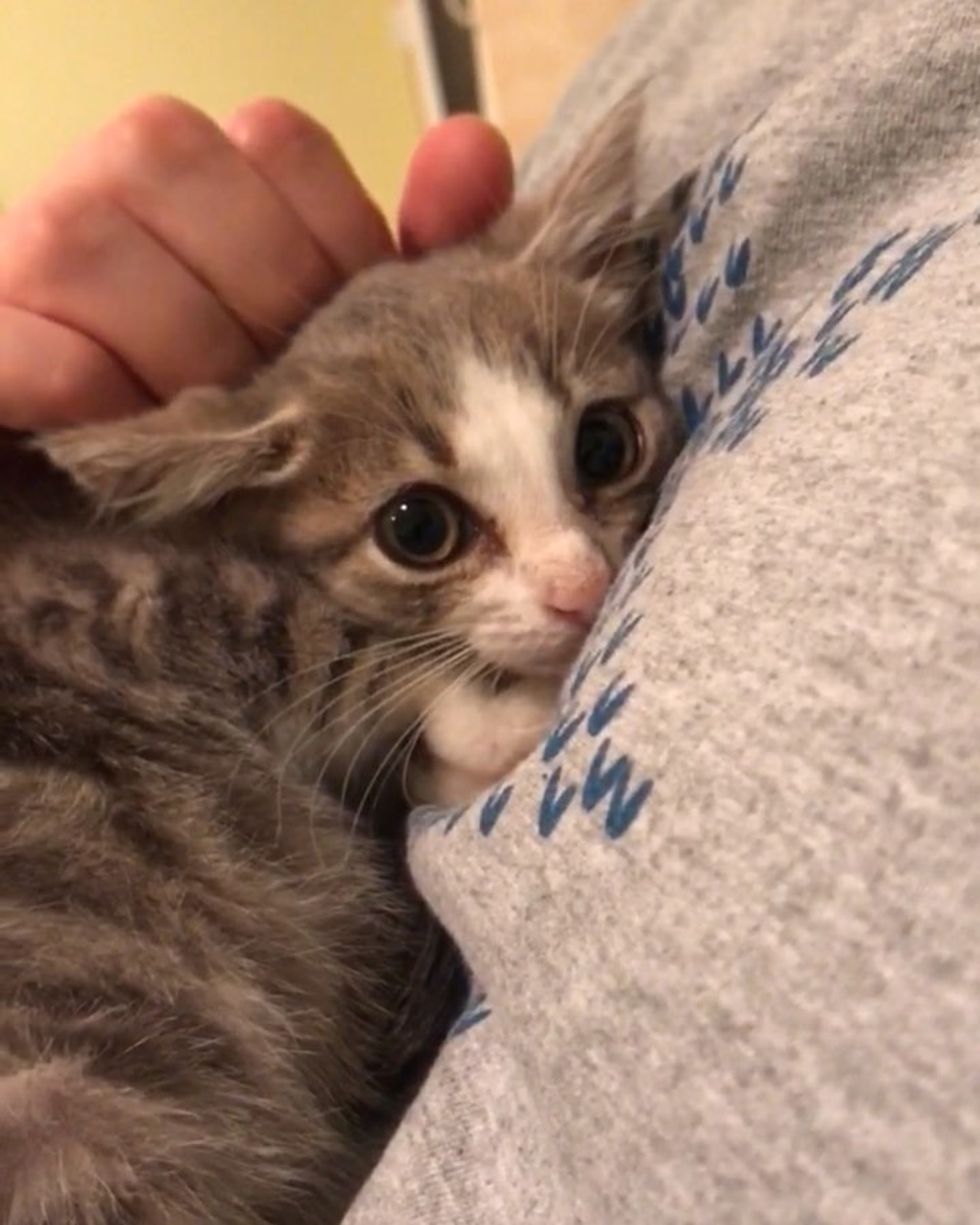 Jen @pokeypotpie
"She still hisses when she's particularly nervous, but that behavior is subsiding," Jen told Love Meow.
"Each day we challenge her a little more and test her boundaries just a bit past what we did the day before."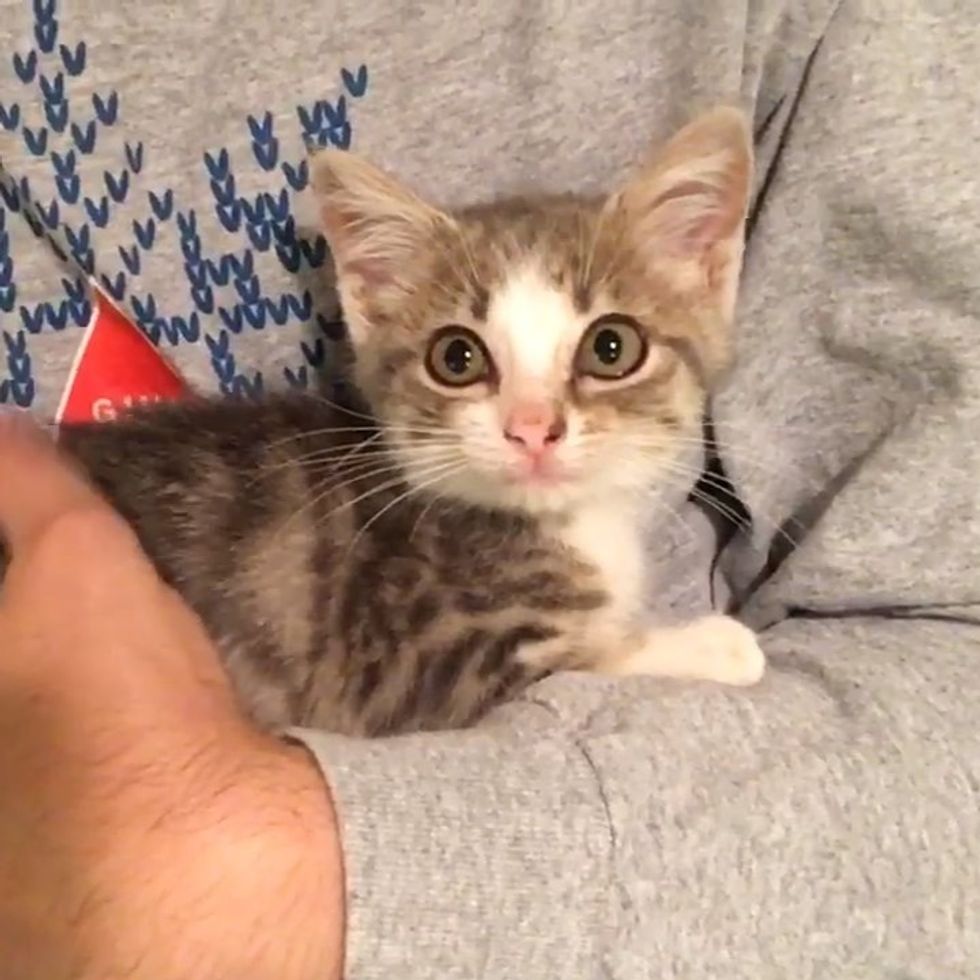 Jen @pokeypotpie
After many cuddle sessions with her foster parents, Katla has really grown to enjoy being petted and snuggled.
All she needed was a chance to get to know love. When she did, it turned her life around!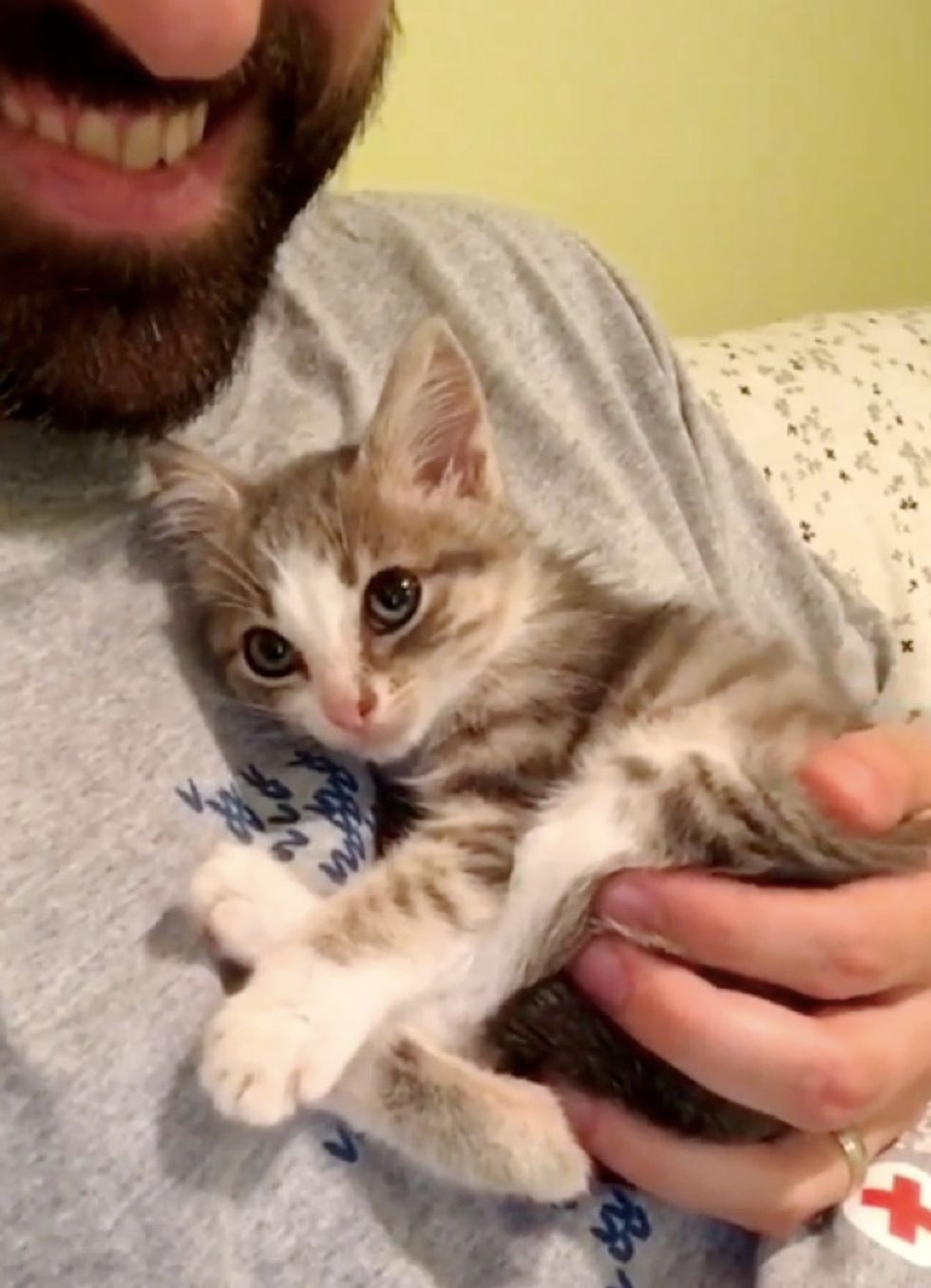 Jen @pokeypotpie
Share this story with your friends. Follow updates on Katla and Hekla on Facebook and Instagram @pokeypotpie.
Related story: Shy Cat Tries to Hide From Everyone Until He Meets 3 Kittens