A kitten with twisted legs met another kitten who was also born special. She immediately took to her and started cuddling.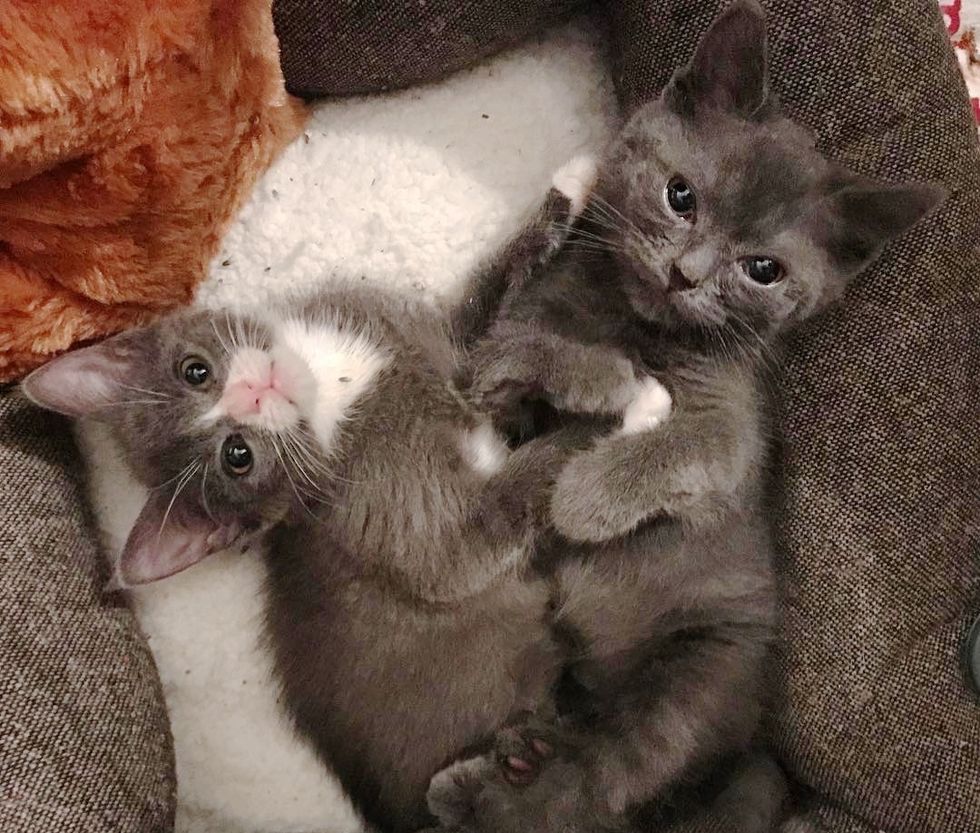 The Odd Cat Sanctuary
Lucy the kitten came to The Odd Cat Sanctuary in Salem, Massachusetts for a chance at a better life. At eight weeks old, she was very small, weighing under one pound.
The tiny ball of fur was confident and brave and made quite an entrance with her loud meow. "The moment I met her she was crying to be picked up. She was purring nonstop," Tara Kay, founder of the sanctuary, told Love Meow.
From day one, Lucy demanded hugs and cuddles and preferred to be carried around. "She screamed to be picked up and loved to be held and her belly rubbed."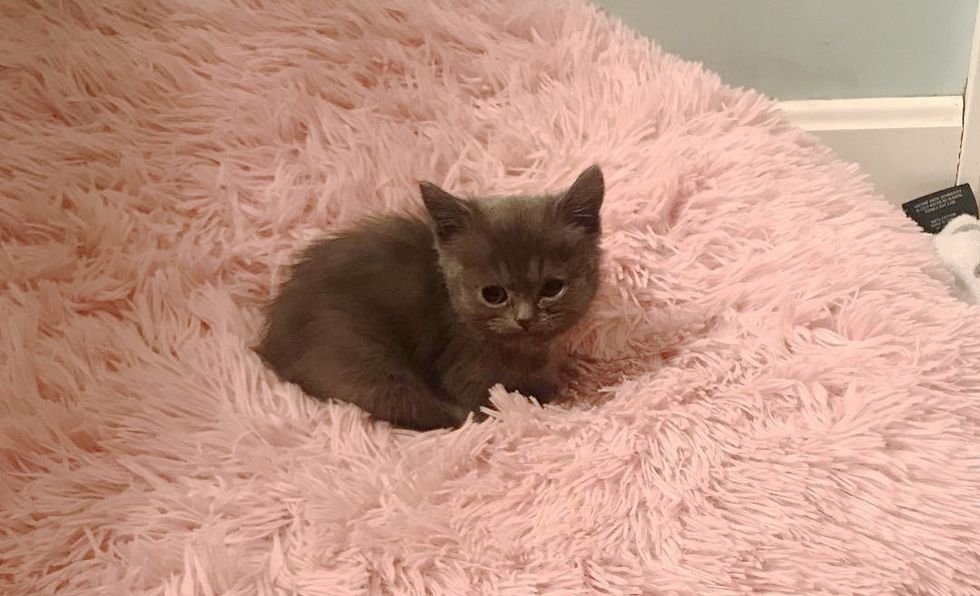 The Odd Cat Sanctuary
Her twisted legs never stopped her from walking, exploring and playing, but what she wanted the most was companionship and constant cuddles.

A few weeks later, the sanctuary welcomed another special needs kitten into their big family. Millie was found as a stray when she was six weeks old. She was born with deformed back legs, where one limb is extra long and the other has no foot on it.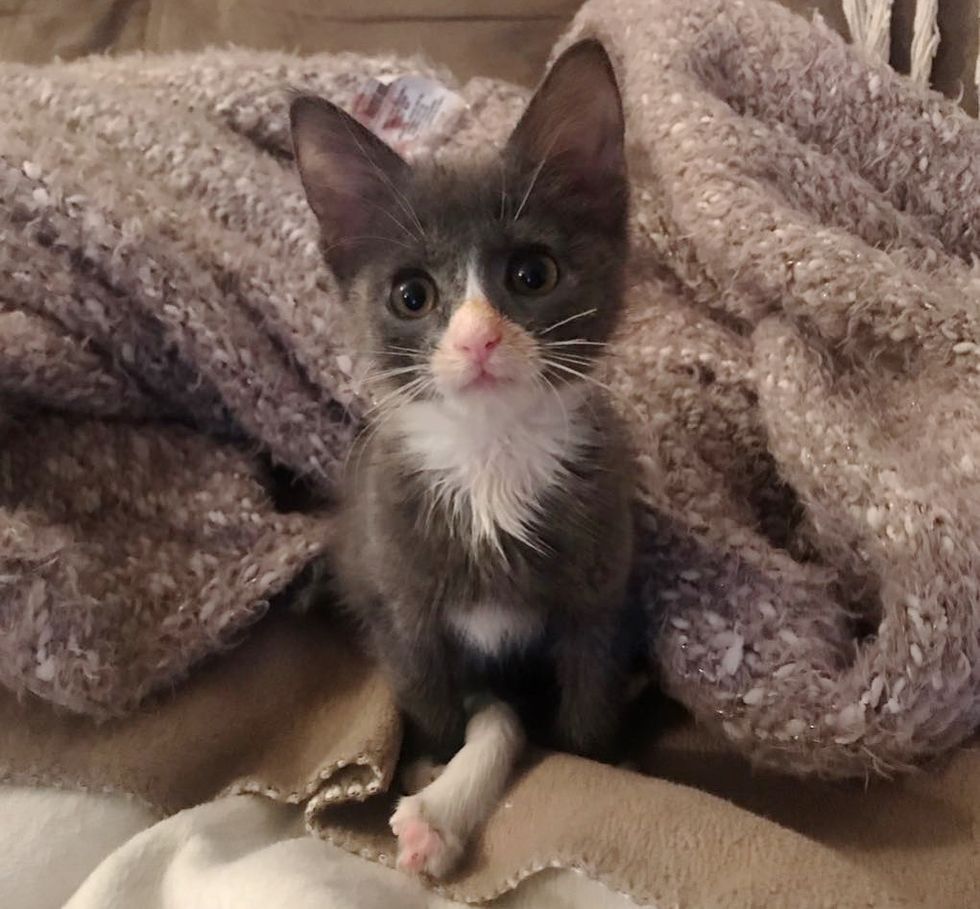 The Odd Cat Sanctuary
When she was picked up from the shelter, she curled up in her rescuer's arms and purred up a storm. The sanctuary introduced her to Lucy who was eager to have a friend to cuddle.

Their connection was instant and the two immediately started playing, racing around the room, and eventually snuggled up together in a bed for a nap. It was as if they had been together all their lives.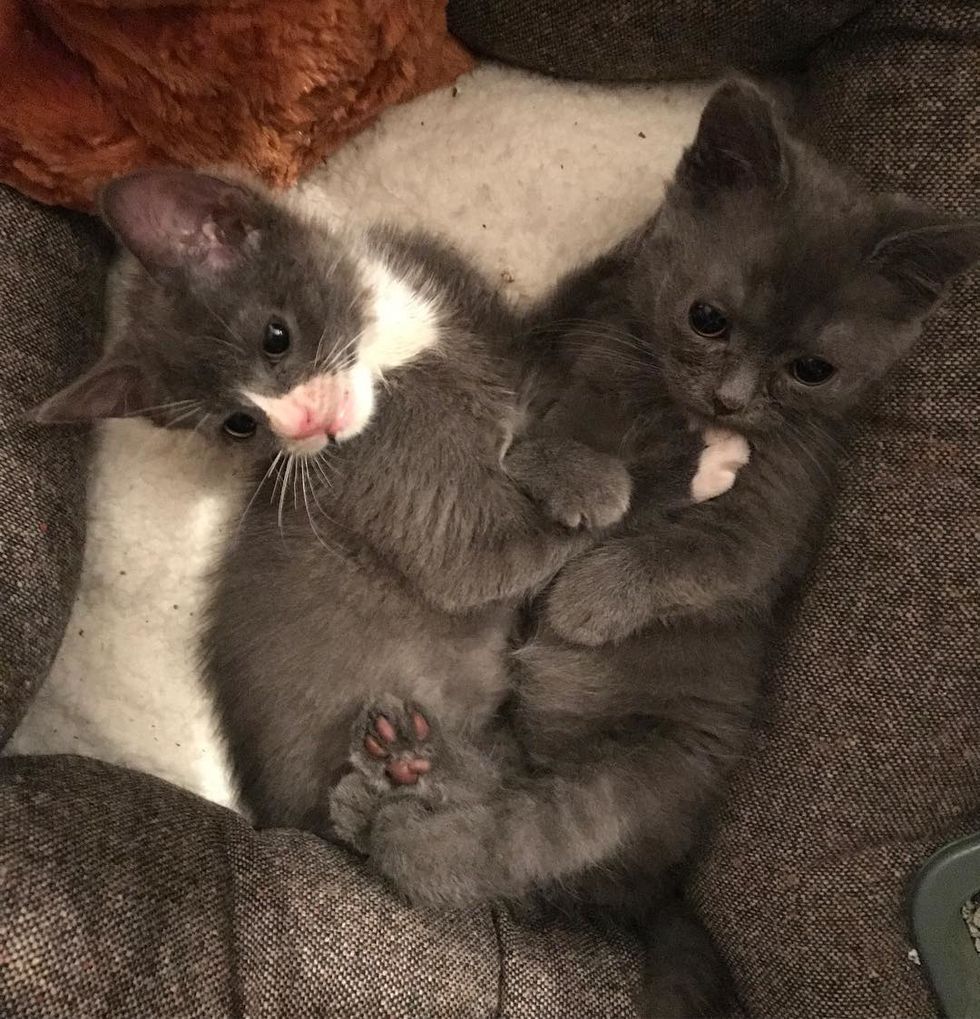 The Odd Cat Sanctuary
"Lucy was so happy to have a friend again and accepted her right away," Tara told Love Meow.

Over the next few months, the two best friends blossomed and defied all odds together. They cheer each other on and never let their disabilities define them.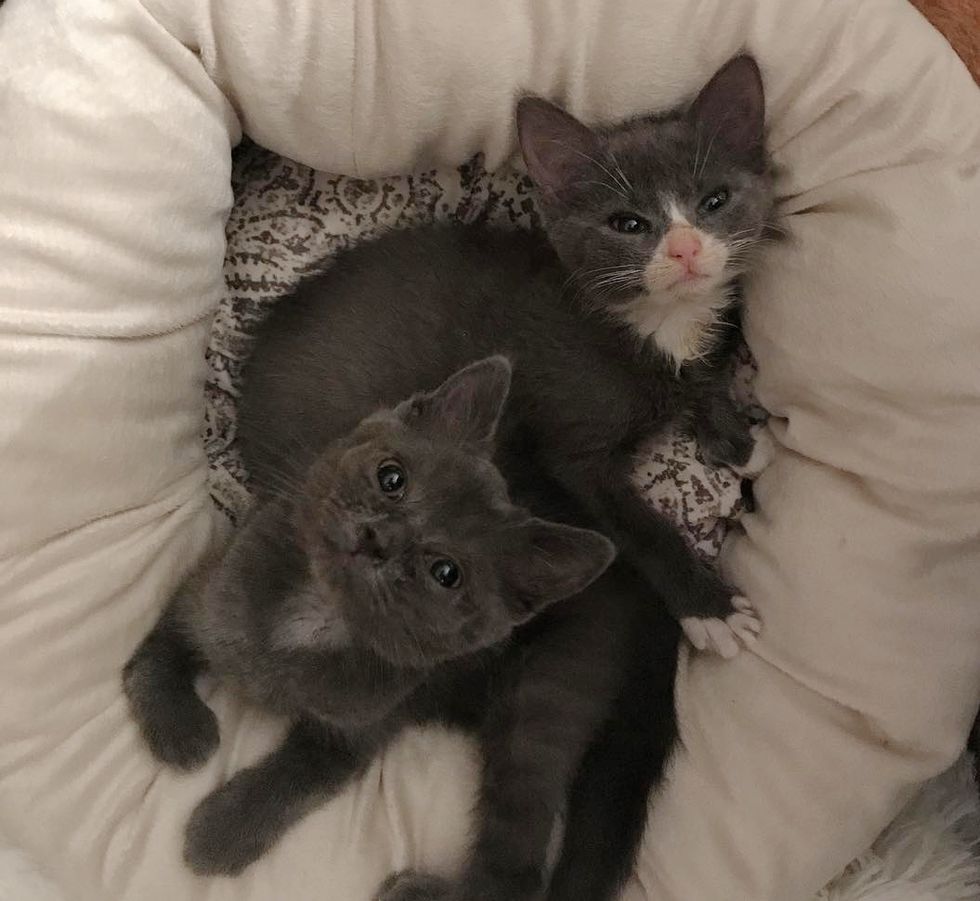 The Odd Cat Sanctuary
"These girls amaze me. Millie has the most remarkable upper body strength I've ever seen, she can climb anything and everything despite having no functional use of her back legs," Tara said.
Watch them in this cute video:
Kittens with special needs become best friendsyoutu.be
"Meanwhile, our special Lucy has learned to jump to wherever her little heart desires despite her very twisted legs."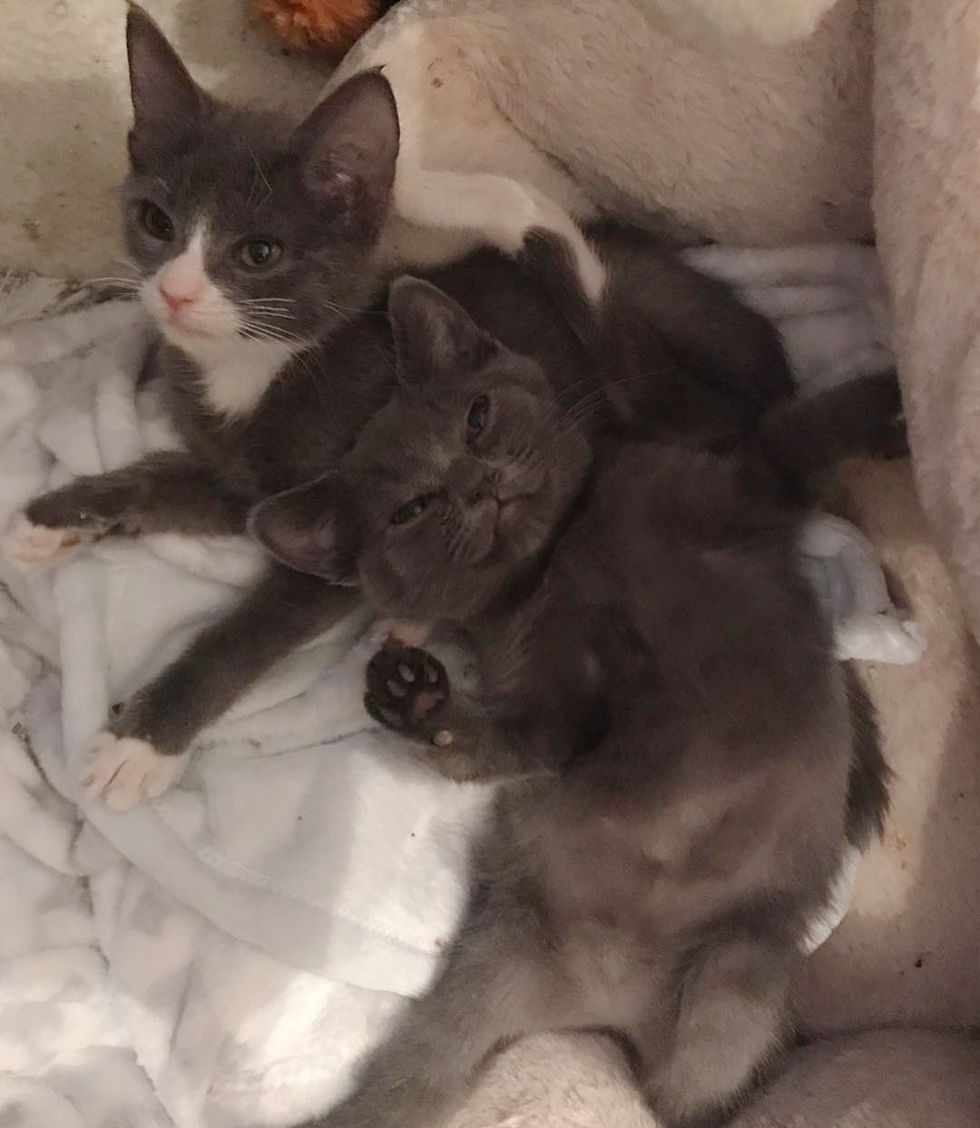 The Odd Cat Sanctuary
They are like two peas in a pod, completely inseparable!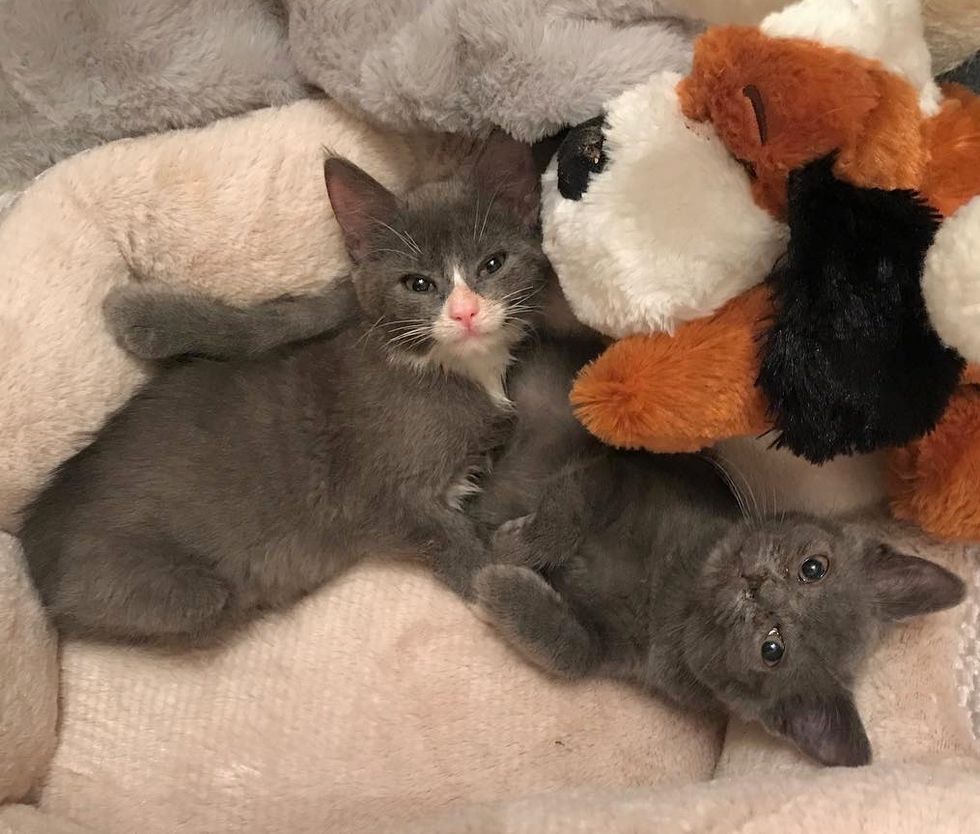 The Odd Cat Sanctuary
The sisters from different mothers seek each other out for comfort and are never far from one another.
If one wants lap time, the other follows suit.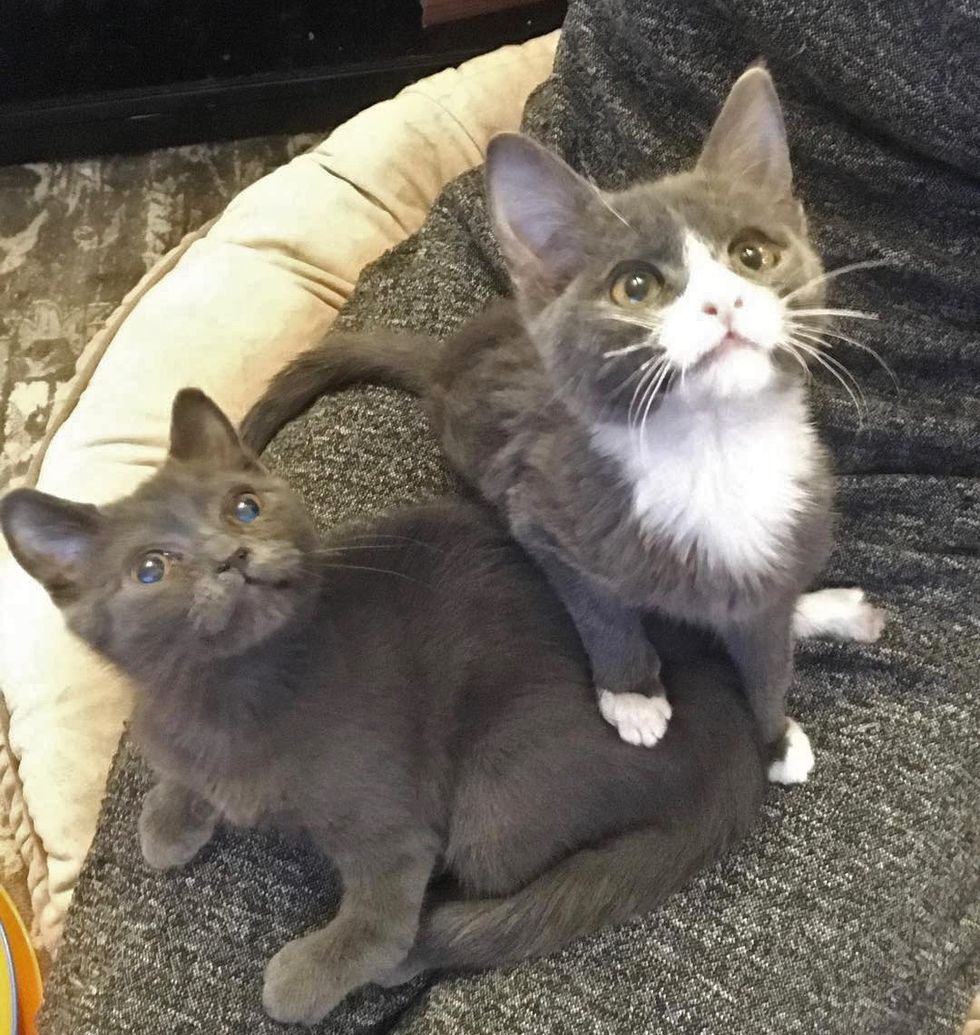 The Odd Cat Sanctuary
Together, they are a formidable pair!

They needed each other then and now they are thriving as a duo, cuddling away every day in pure bliss.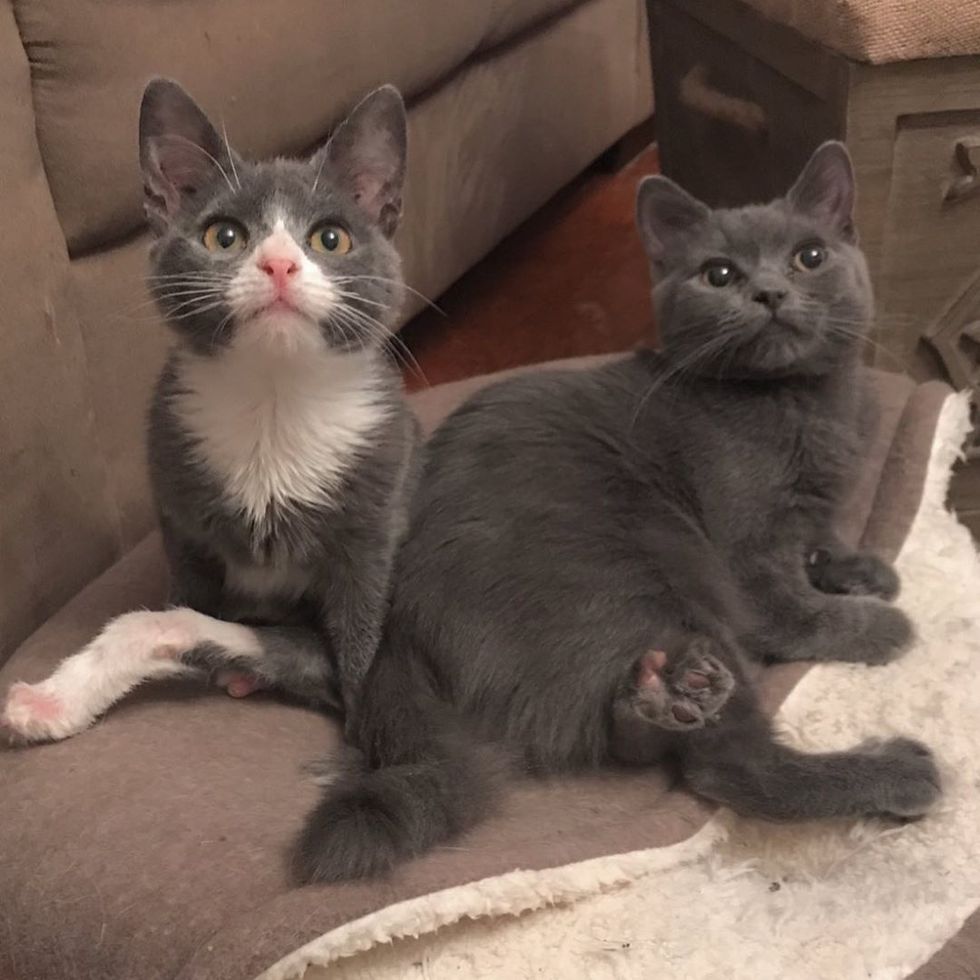 The Odd Cat Sanctuary
Share this story with your friends. Follow Lucy and Millie and their adventures on Instagram.
Related story: Kitten Born Special is So Happy When He Finds Someone Who Won't Give Up on Him