A kitten who almost didn't make it, had the sweetest response the moment he moved into a house with his littermates.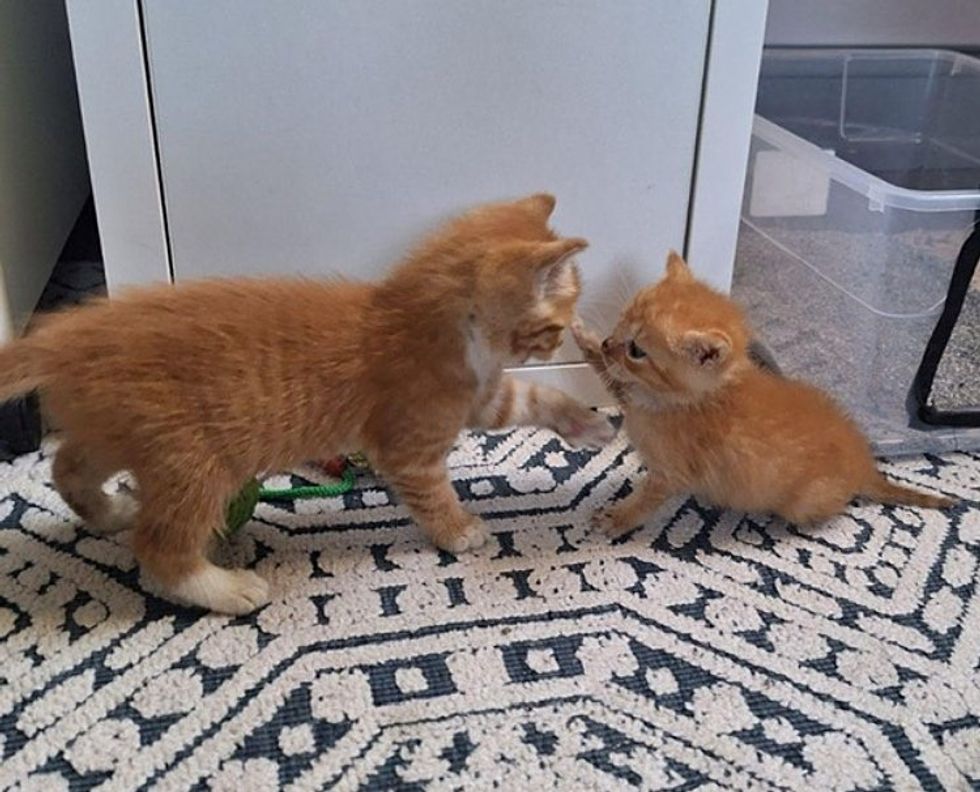 LittleWanderersNYC
Early this month, a street cat was spotted nursing a litter of kittens outside in a neighborhood of the Bronx, desperately needing rescue.
"We received many requests to help this family. One of the kittens had a severely infected stump of a leg. He could barely keep his strength up to nurse," Little Wanderers NYC shared with Love Meow.
Volunteers from the rescue sprang into action. As time was ticking, they raced to get the cat and kittens to safety and arranged for a foster home.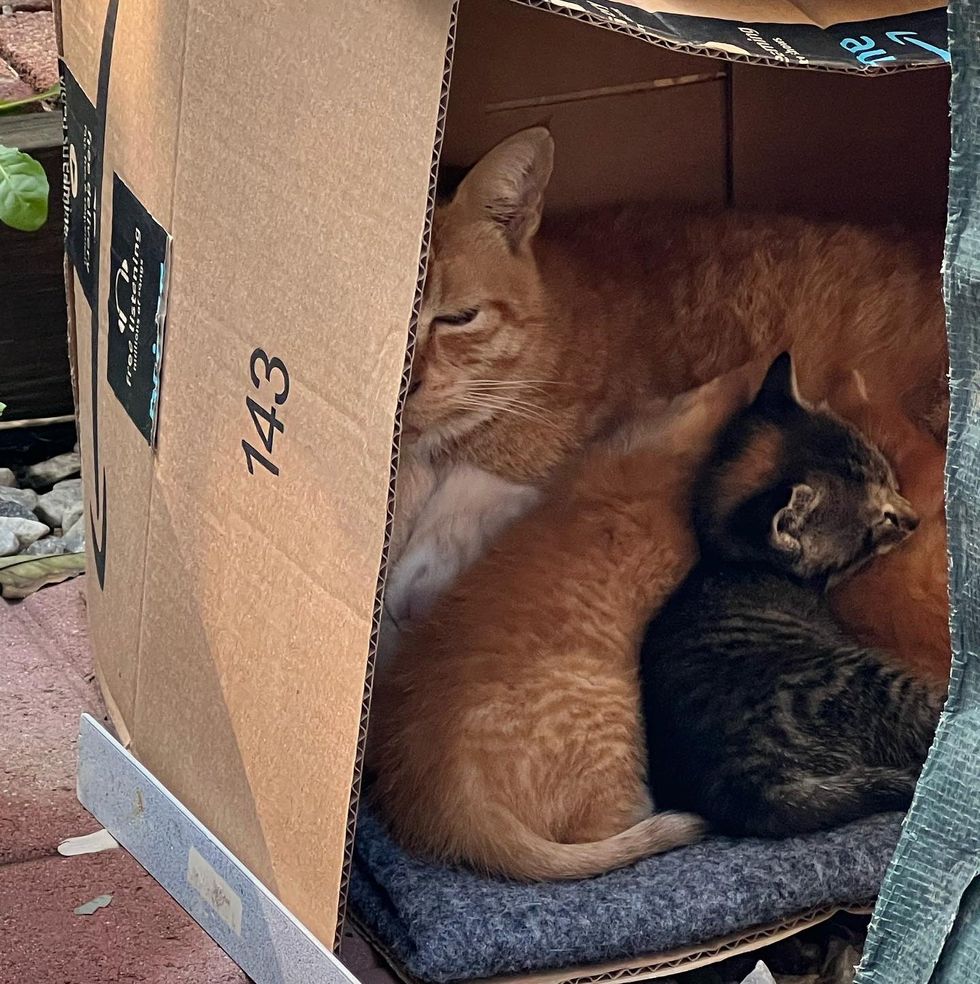 LittleWanderersNYC
It took a village to save the feline family. Once they were secured, rescuers were able to examine the smallest kitten with the wounded leg.
He was in poor shape, missing a paw but they could see the fight in him. "We received the mom cat and all four kittens. We named the boy kitten with the bad leg Holland (after the street where they were found)."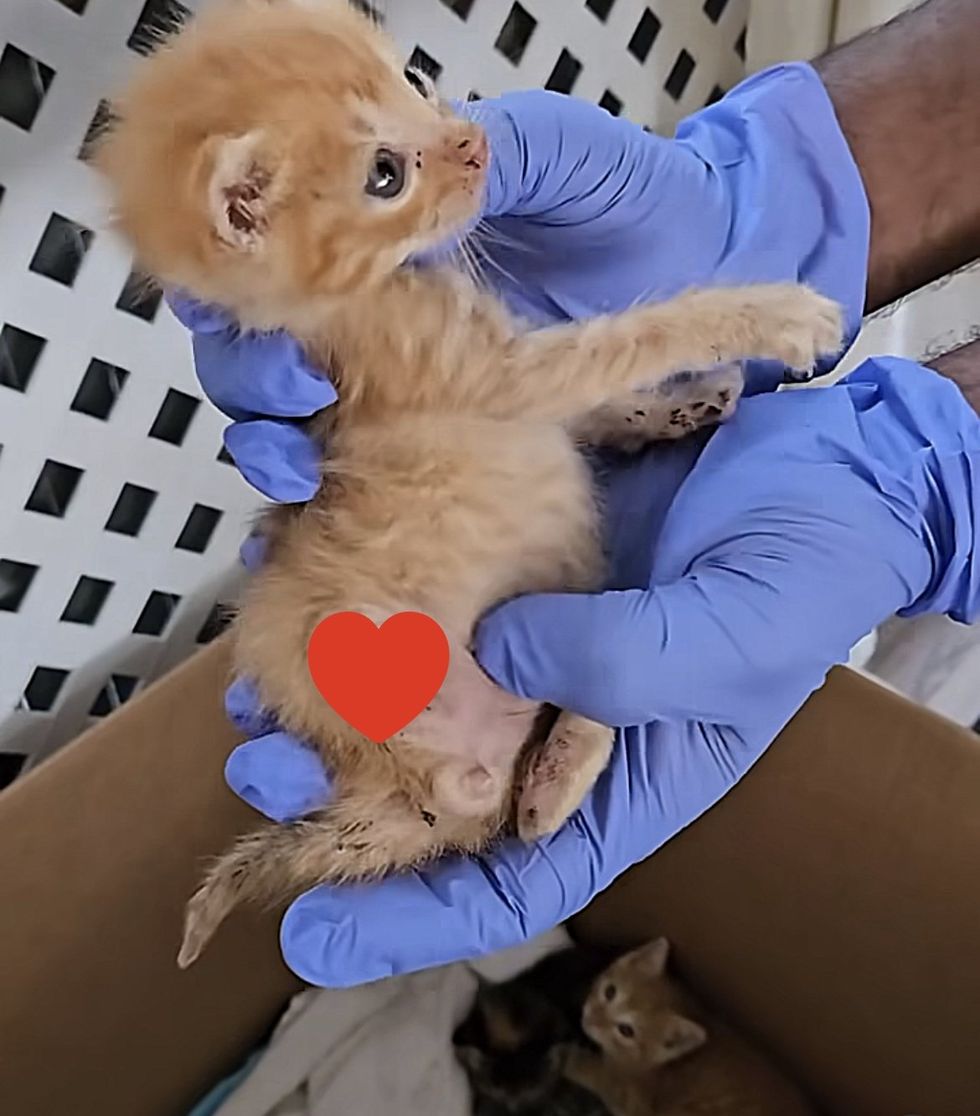 Holland was found in poor shape and missing a pawLittleWanderersNYC
The cat family received the much-needed medical attention. While at the vet's office, they discovered that the cat mom was FeLV+ and needed to be separated from the kittens as it could be passed through the mother's milk.
"She will be spayed and placed appropriately (for FeLV cats)."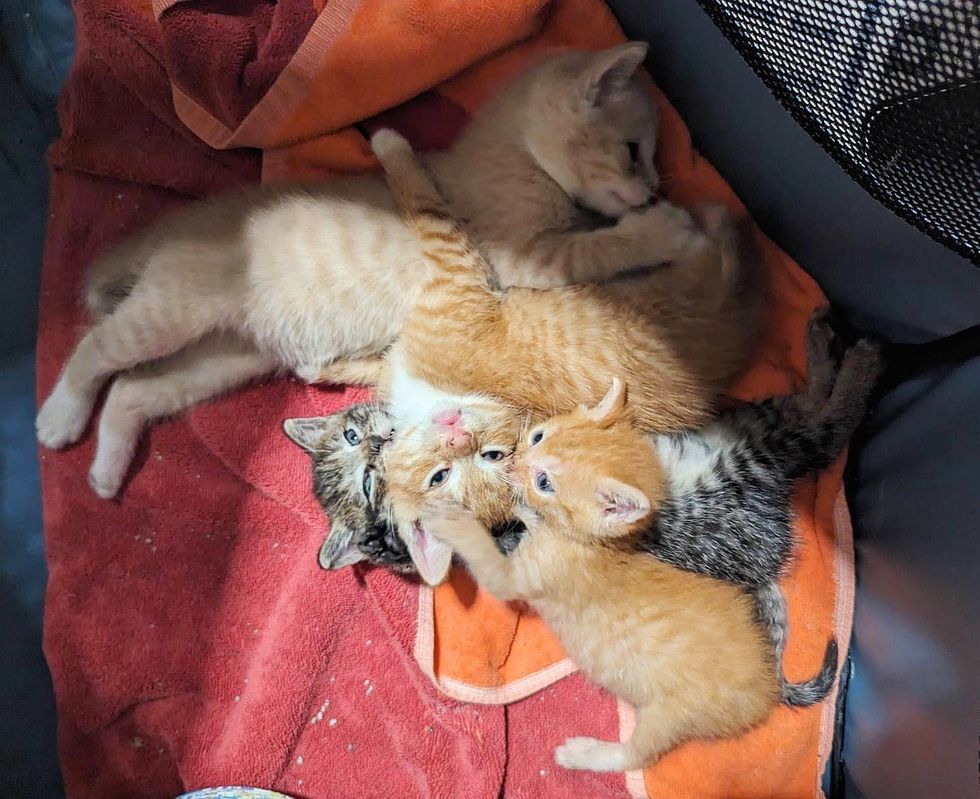 Shortly after arriving in foster care, the kitten perked up and snuggled away with his littermatesLittleWanderersNYC
The kittens arrived in their foster home with Tetiana and Andrew who would be catering to their every whim. The foursome was ensconced in a comfortable nursery with all the amenities.
The moment Holland set paw in his new space, he perked up and was ready to venture.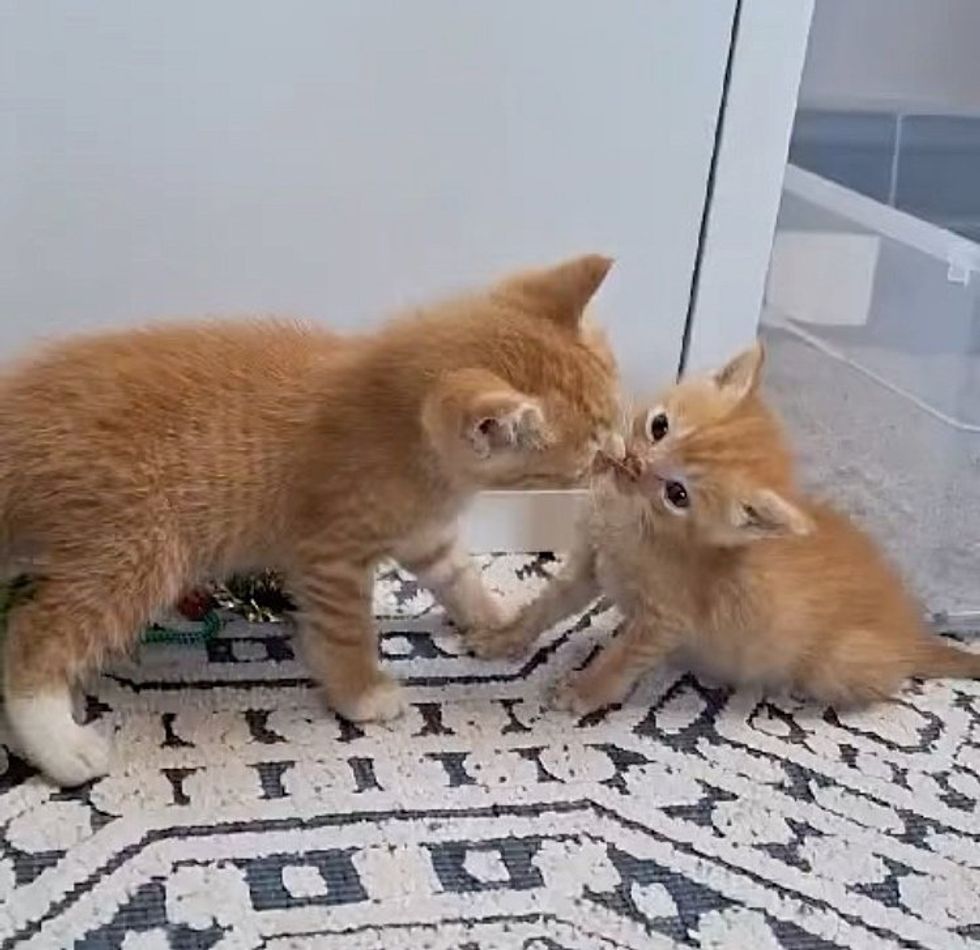 Holland's siblings took him under their wingsLittleWanderersNYC
Even though he had a bum leg, he insisted on doing everything, emulating his siblings who were almost twice his size.
With proper treatment, Holland started to put on weight, his infection began to subside, and his energy levels soared. He was ecstatic with his newfound strength and didn't hold back, zooming around the place, climbing the pen without a care in the world.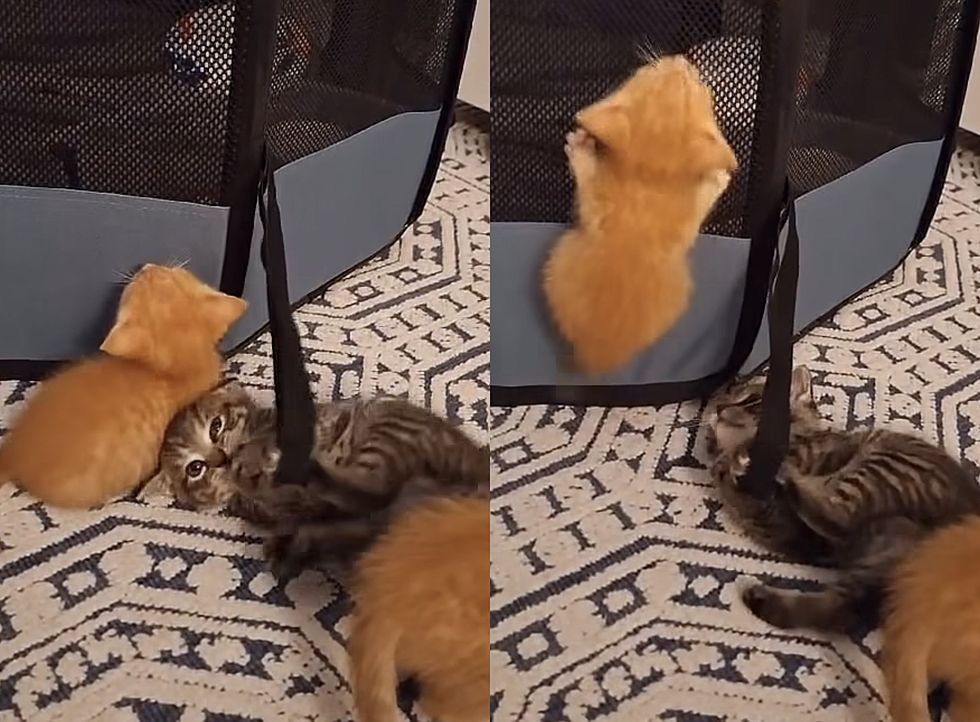 He climbs with all his might and doesn't let anything stop him from having funLittleWanderersNYC
His sheer will to do whatever he sets his mind to, puts his foster parents in awe. "He climbs faster than his siblings do."
"He was either born this way (without a paw) or sustained a serious injury, but either way it does not stop him from getting around. These four kittens, Carnival, Viking, Symphony and Holland, are doing great. Good care makes a big difference."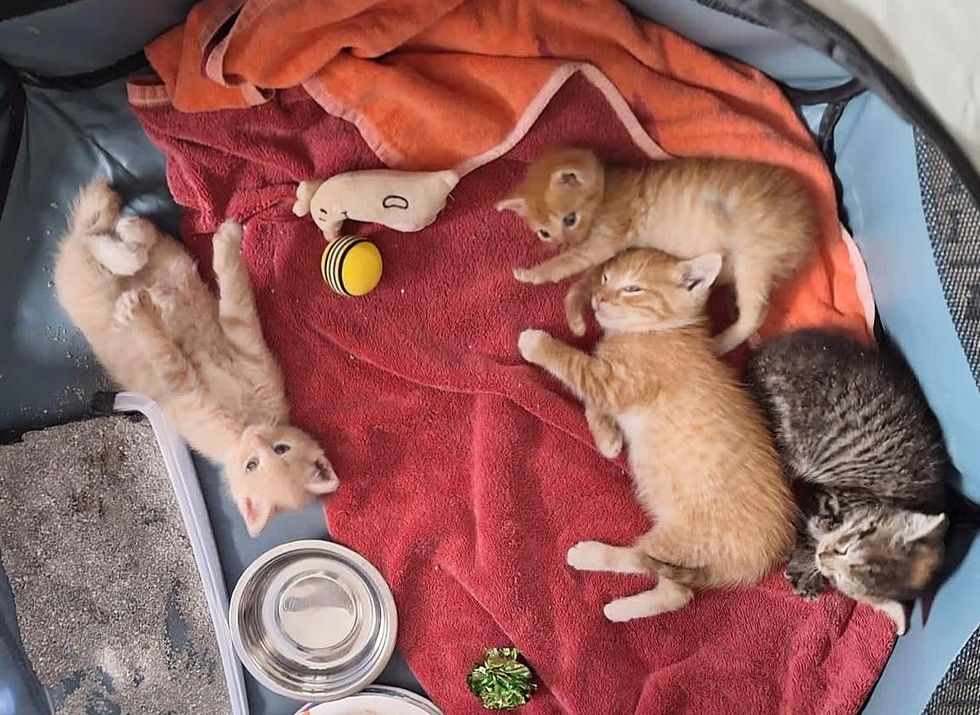 LittleWanderersNYC
Holland's littermates have taken him under their wings. They encourage him to play with new toys and keep him active through all the antic making. When they tire out, they form a snuggle pile and purr themselves to sleep.
"They are eating very good nutritious food, and as much of it as they can every day."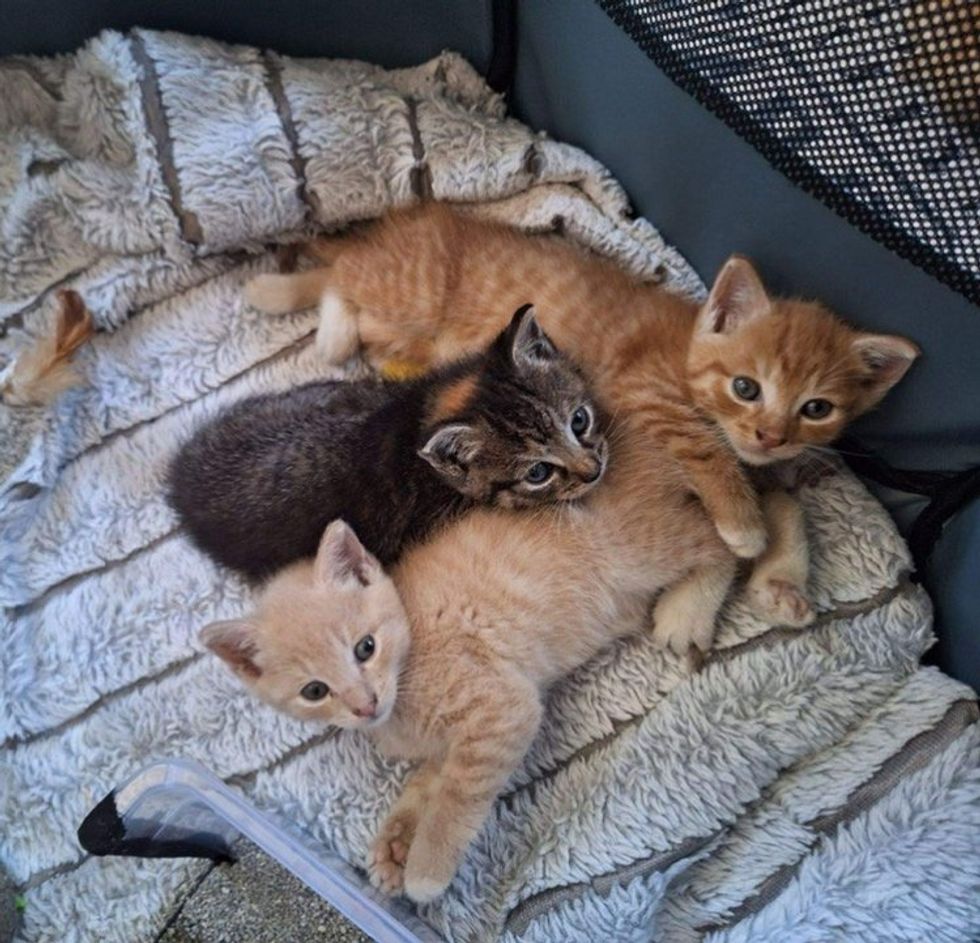 Holland's siblings: Carnival, Symphony and VikingLittleWanderersNYC
Holland still has a lot of growing to do until he is fit to have leg surgery which will improve his quality of life.
He is able to keep up with the bigger kitties and can hold his own like a champ.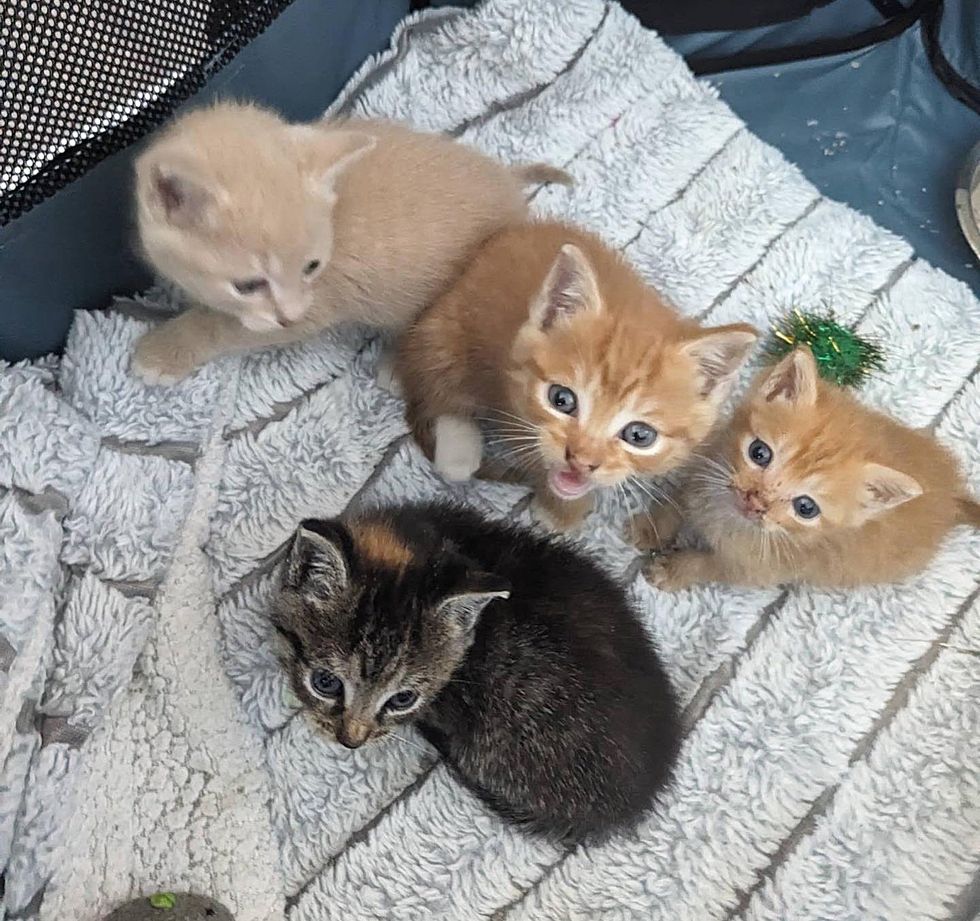 They are eating like champs and getting very playful and curiousLittleWanderersNYC
Thanks to the timely rescue and their loving foster home, Holland is thriving, brimming with joy alongside his littermates - a stark contrast to the life they used to lead.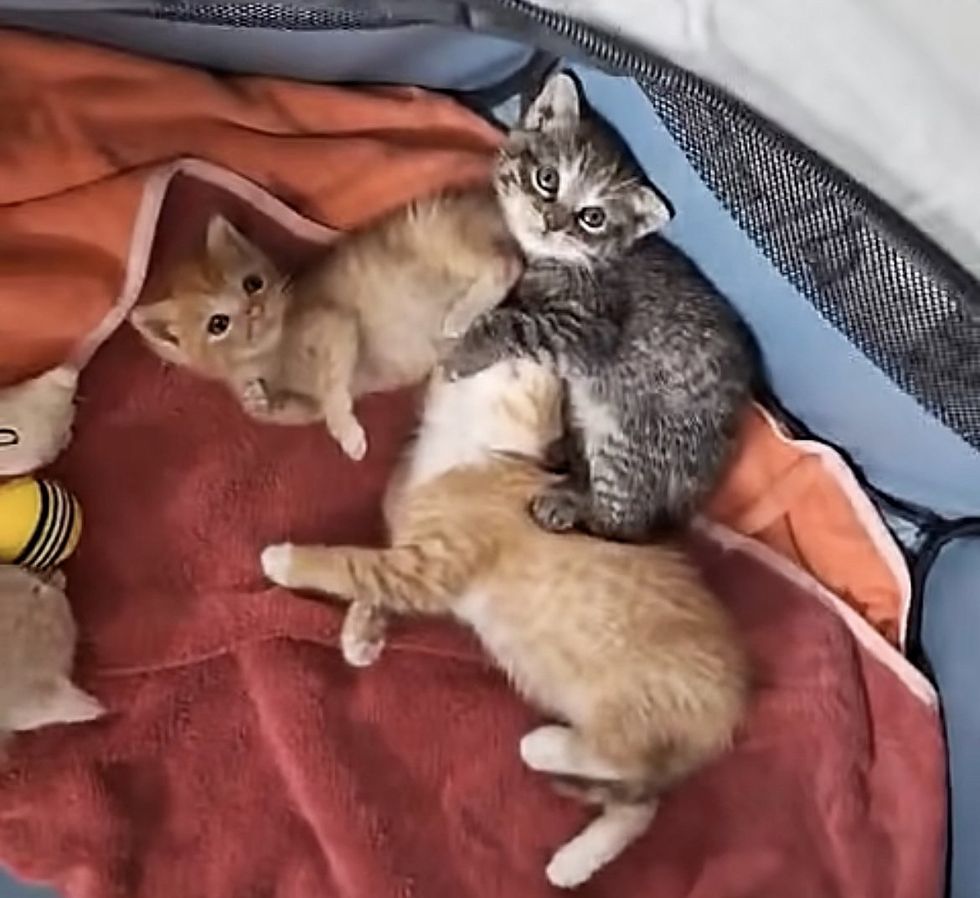 LittleWanderersNYC
Share this story with your friends. More on the kittens and Little Wanderers NYC on Instagram @littlewanderersnyc and Facebook.
Related story: Cat is Grateful When Someone Steps in to Help Her, So Her 'Mini Panther' Kittens Can Live Better Lives