A Manx kitten who hops around like a bunny, is on his way to his dream home.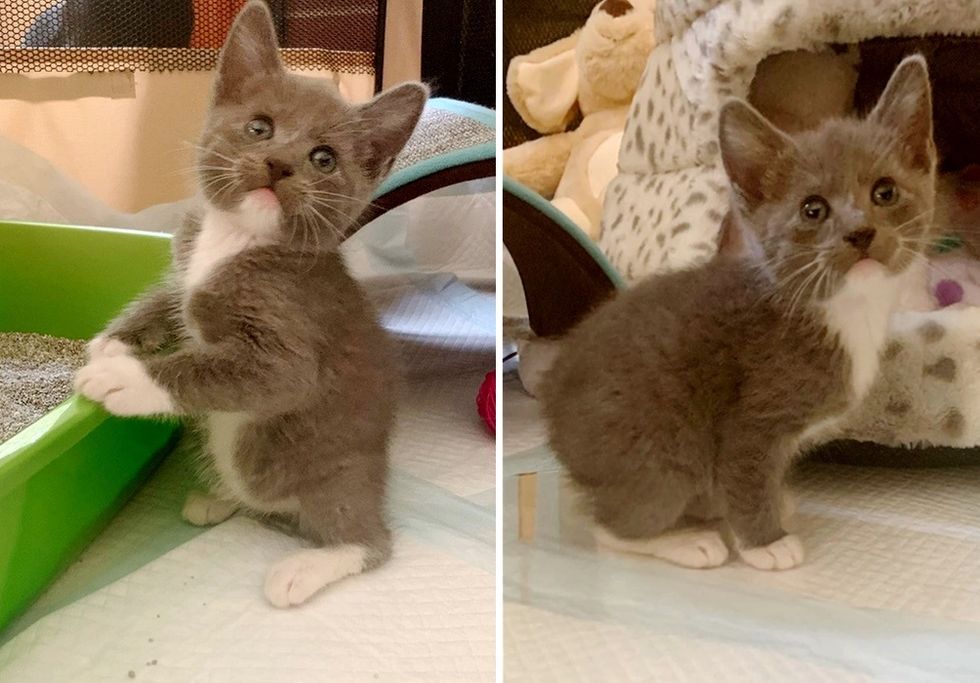 Sparkle Cat Rescue
A family from North Carolina came home to a stray cat waiting outside their front porch two months ago. As soon as they arrived, the cat went into labor. They took her in and provided a safe haven for her and her babies.

One of the kittens was born a Manx cat, completely without a tail. While the rest of his feline family had good homes lined up for them, the tailless boy would need specialized care to ensure quality of life.
When the kittens were weaned, they contacted Sparkle Cat Rescue for help. "Manx kitties tend to have hind-quarter issues caused by the deformation in their spines," Stephanie Grantham, co-founder of Sparkle Cat Rescue, shared with Love Meow.
"Strengthening the kitten's hind legs would be crucial in his development."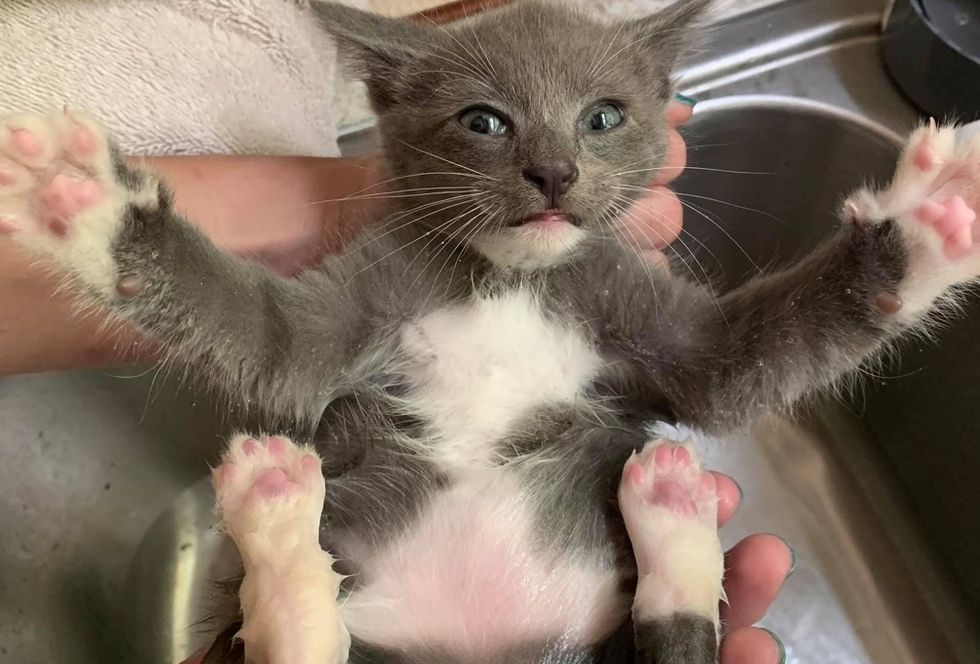 Sparkle Cat Rescue
The kitten whom they named Thumper, has been getting regular bum baths and treatment to help him heal and prevent further infections. With daily exercise, the little tailless kitten has learned to jump around with his back legs like a bunny.

"When I got him, he didn't want to use his hind legs much. To work on this, I would make him jump in and out of a small box so he had to push off his back legs," Stephanie added.
Little Thumper is always in good spirits. He is an avid climber and enjoys hopping around the room, chasing laser beams. "He is such a sweet boy, and he has no idea anything is wrong with him."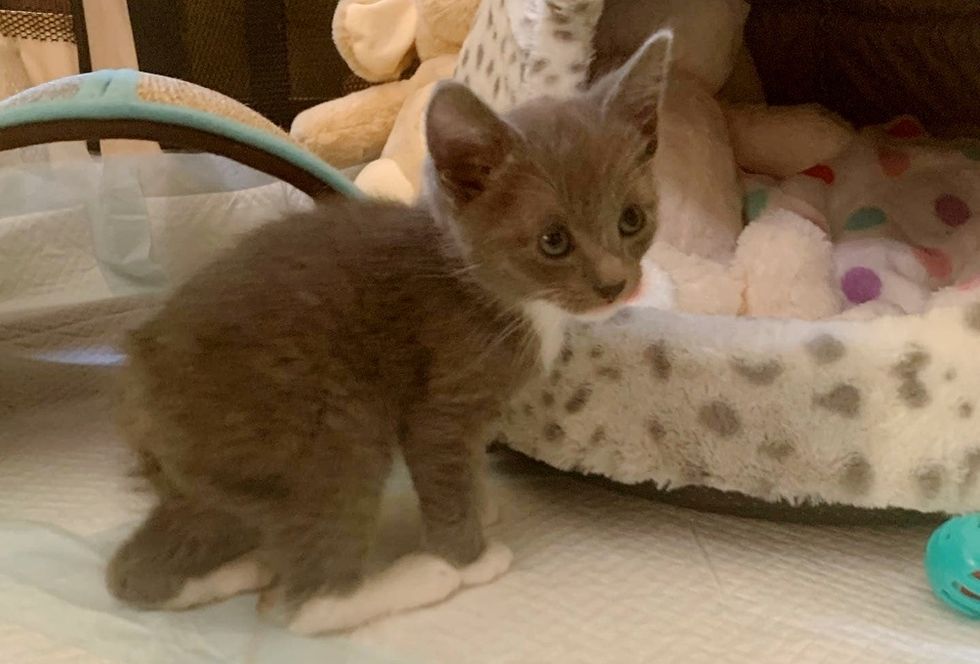 Sparkle Cat Rescue
Nothing makes him happier than nuzzling up to his human friend and snoozing away on their lap. "He always wants to cuddle up to your face and he doesn't care who. He's never met a stranger and loves everyone, my cats and Chihuahua included."

Watch Thumper the kitten in this cute video:
Thumper the kittenwww.youtube.com
The little love-bug will switch on his purr motor on full blast when he's petted. He has an affinity to snuggles and adores everyone he meets.

"He doesn't like it if he can't see where we are. He's just a snuggly baby that needed someone to give him a chance," Stephanie shared with Love Meow.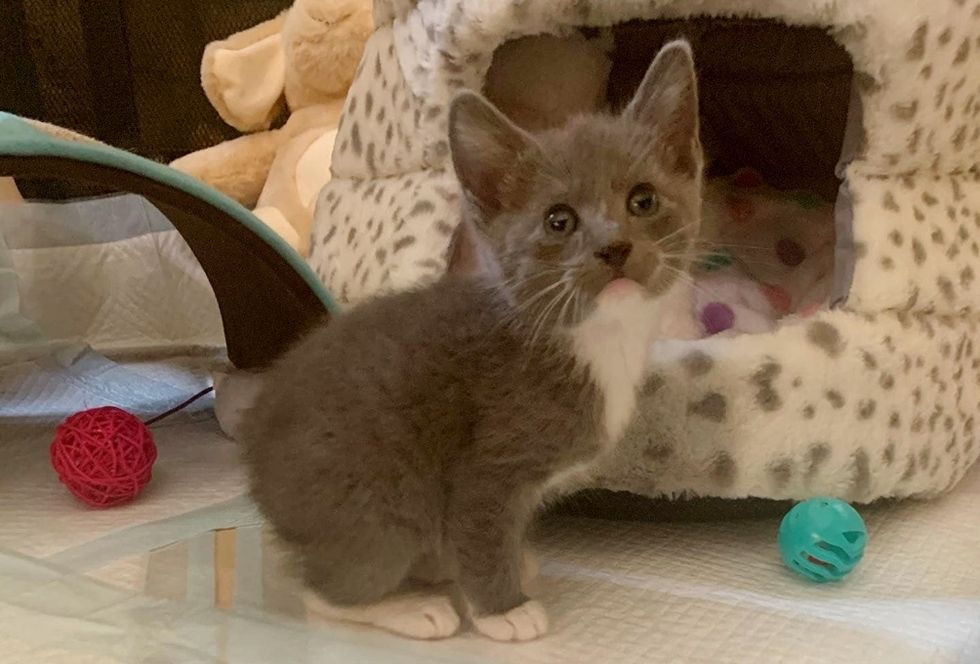 Sparkle Cat Rescue
A couple of weeks ago, a family came across Thumper's story on social media and fell head over heels for the kitten. They have two Manx Cats and knew exactly what the little one needed.

A few days later, they sent in their adoption application for Thumper. "Their application had me to tears with how much time and love they have devoted to their (feline) babies, and I knew they were the perfect fit."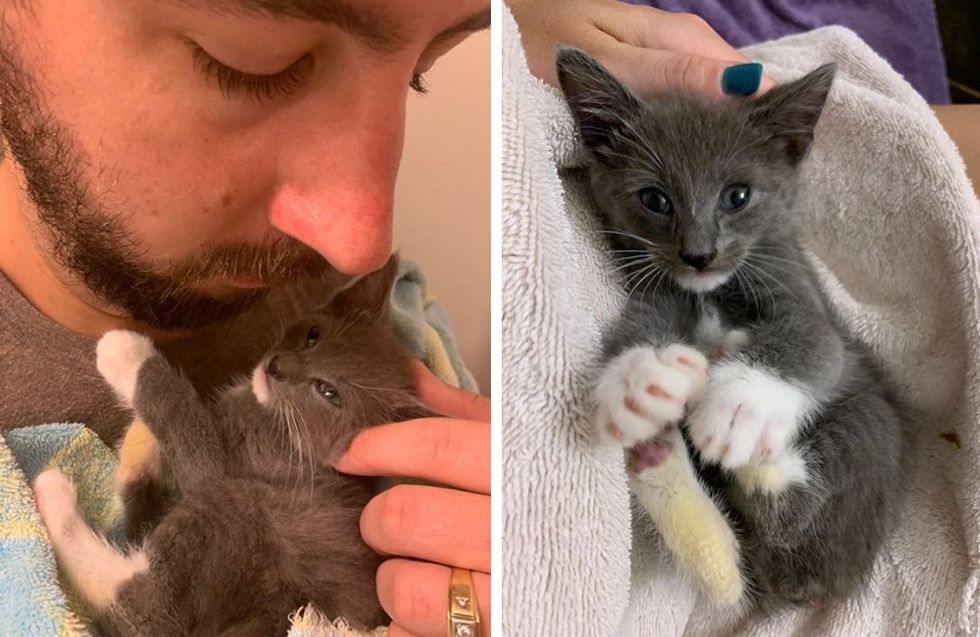 Sparkle Cat Rescue
Thumper is about eight weeks old now, living his life to the fullest. He keeps playing, making biscuits, and trying to cuddle while purring up a storm.

"His family is ready to give him all of the love that he deserves. I couldn't be more excited to watch him grow with them!"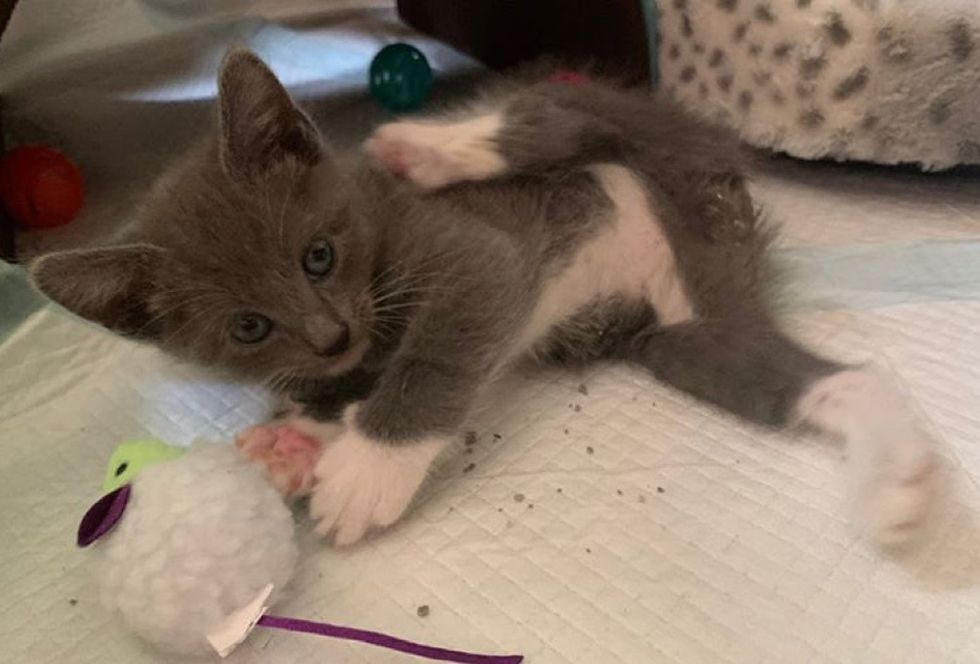 Sparkle Cat Rescue
Sparkle Cat Rescue, an all-volunteer, foster-based rescue, has helped over 200 cats and kittens so far this year.
"We've taken in more this year than ever before as our shelters were closed, and we were the only option for many cats," Stephanie shared with Love Meow. "We are lucky that so many people have stepped up to foster."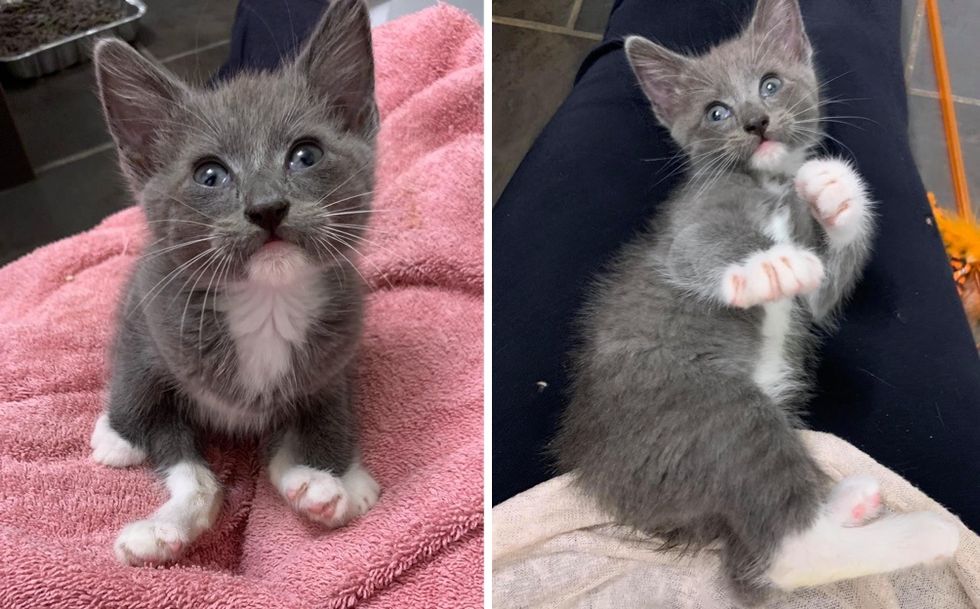 Sparkle Cat Rescue
Little Thumper is headed to his forever home this weekend. He will have many warm laps to sit on and feline friends to play with.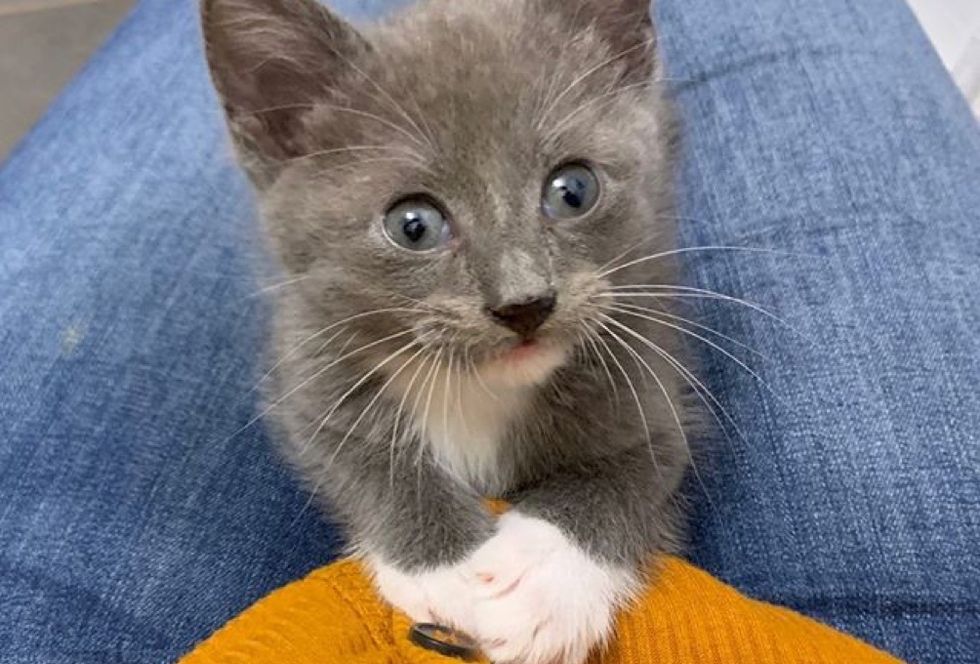 Sparkle Cat Rescue
Share this story with your friends. To support their rescue efforts (supplies, medical expenses, etc), visit their website to see how you can help. Follow Sparkle Cat Rescue on Facebook and Instagram.

Related story: Kitten With Only 2 Legs Hops Her Way into the Perfect Home