A newborn ginger kitten went from weighing almost nothing to now 5 ounces, loving life to the fullest.
He was the tiniest little thing when they found him but his will to live was larger than life.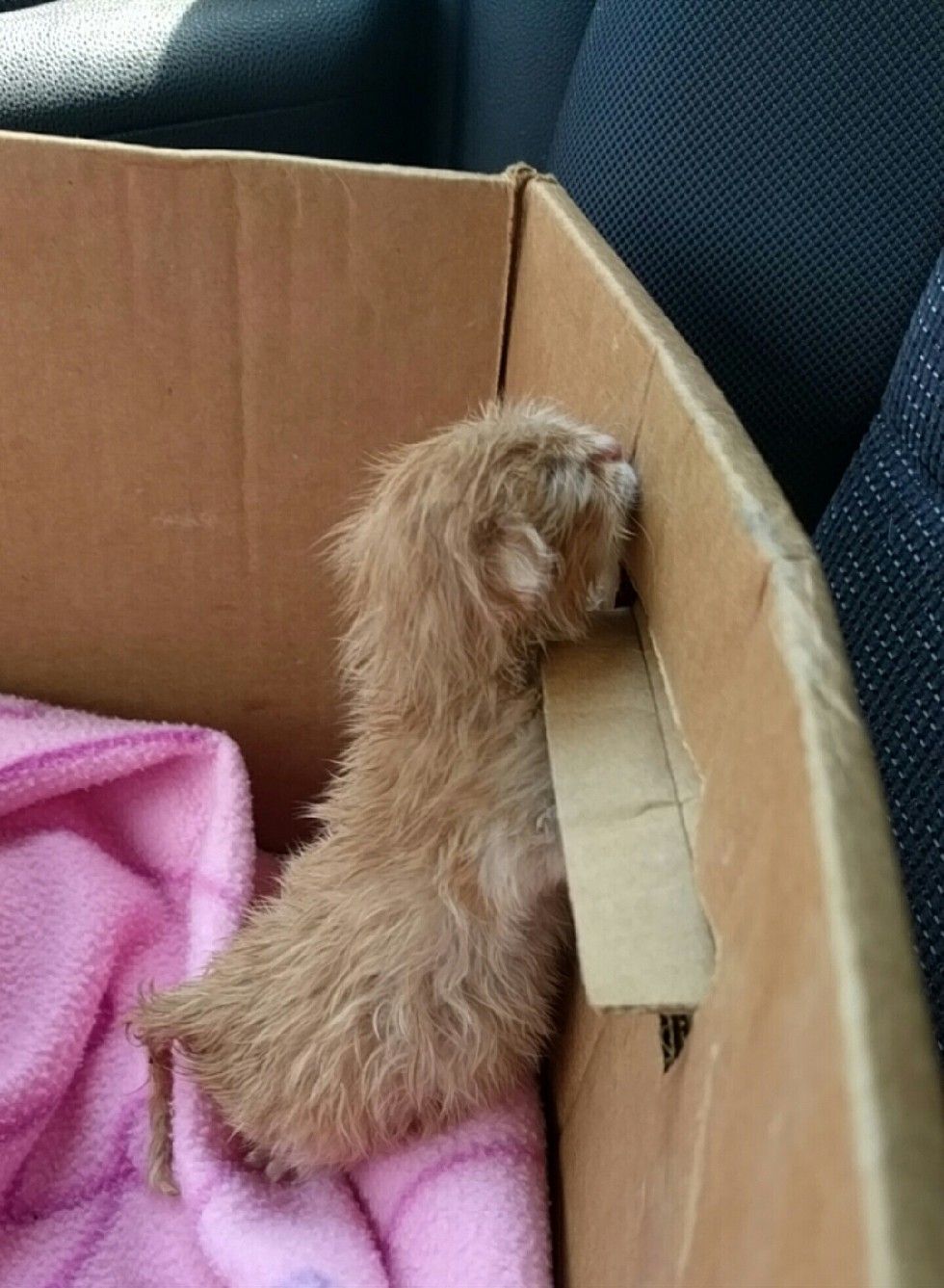 Courtesy: Katie
A good Samaritan heard a tiny kitten squeaking away outside. Upon investigation, they found a litter of four kittens, but only one survived. It was that little kitten's meow that led them to him. There was so much fight in this tiny fur ball that barely weighed anything.
"They were near a barn, where there are a lot of stray/feral cats. So the assumption is mom either died or abandoned them," Katie, the foster mom (@kmwyman), told Love Meow.
Knowing the kitten would need around the clock care, she took him in and started fostering. "I'm a vet tech and I'm surrounded by a lot of great veterinarians at work every day - definitely know what I got myself into! Lots of work, but he's so worth it."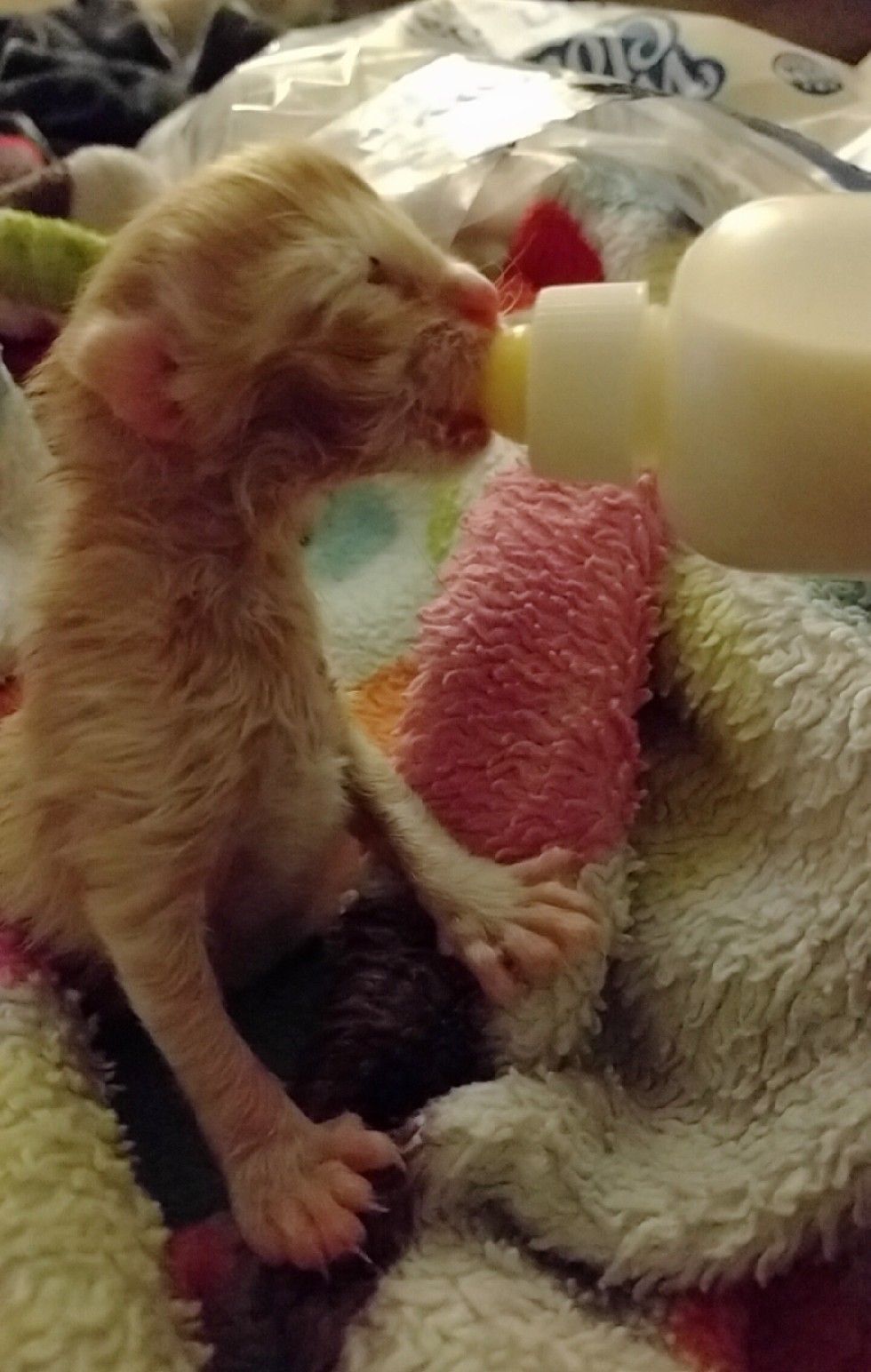 Courtesy: Katie
First night at his foster home.
"I got him when he was only a day or two old. Eyes closed, umbilical cord attached," she said. "This was my first bottle baby, so it was a great learning experience for me!"
The little buddy fell asleep in a warm blanket after getting a full belly.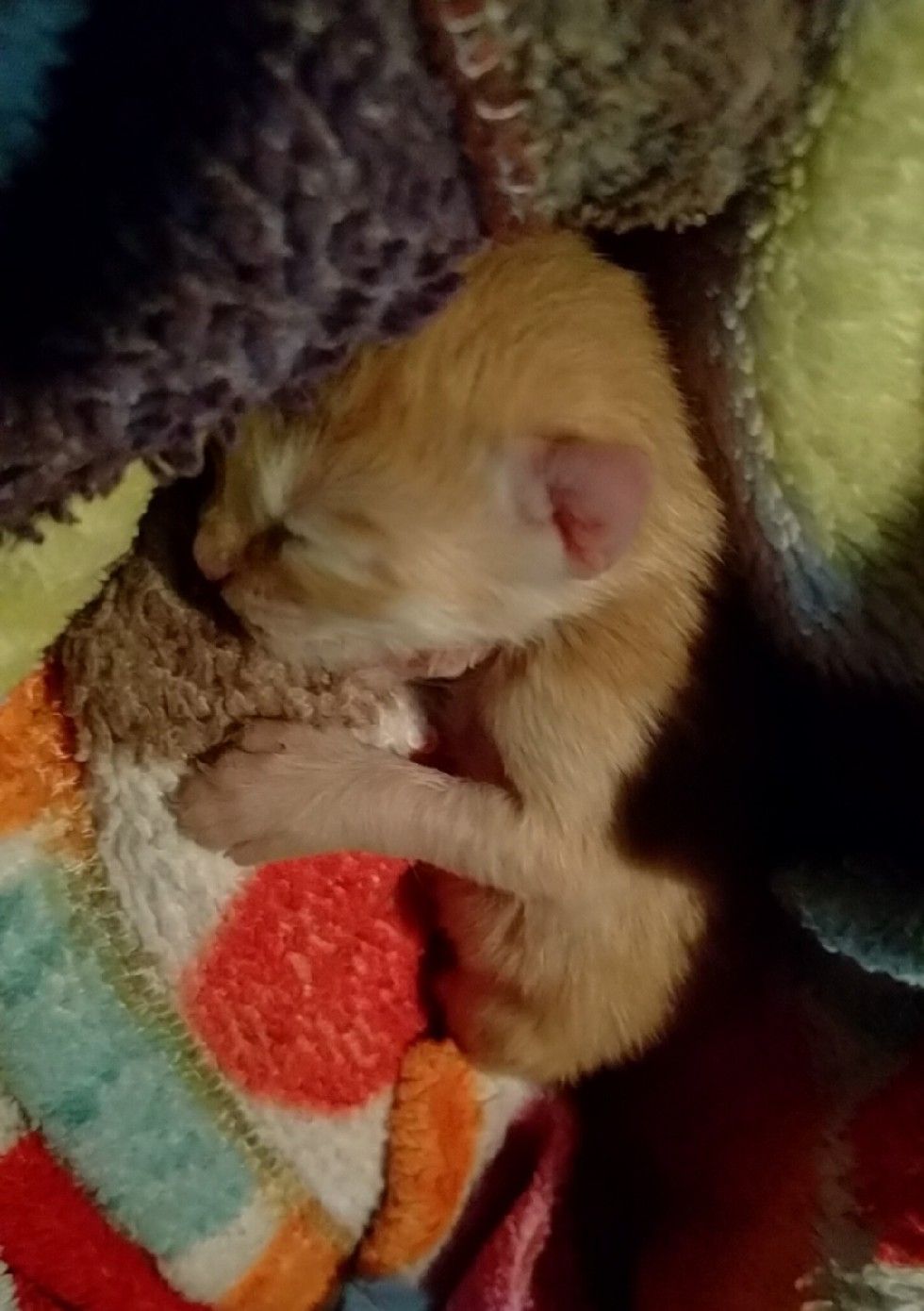 Courtesy: Katie
Then he discovered his foster mom's shoulder and decided it would be his bed.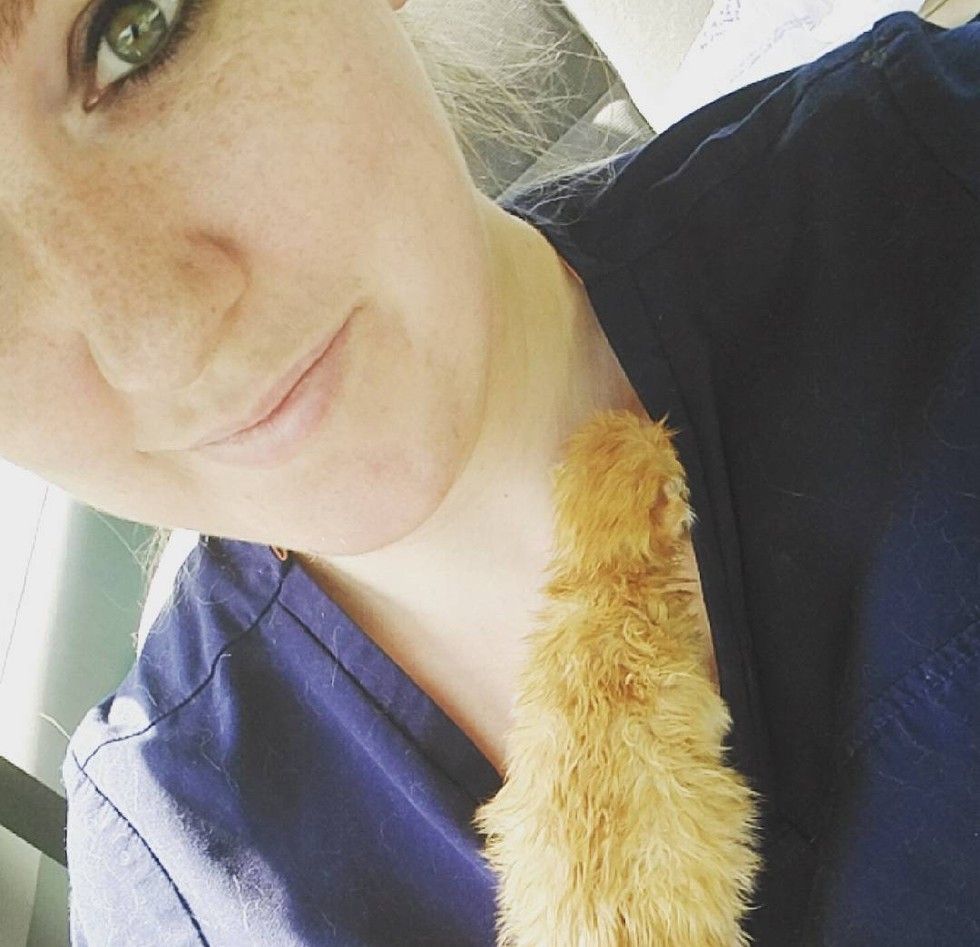 Courtesy: Katie
"I need to go get my laundry from the dryer...but he decided to take a nap." The laundry can wait.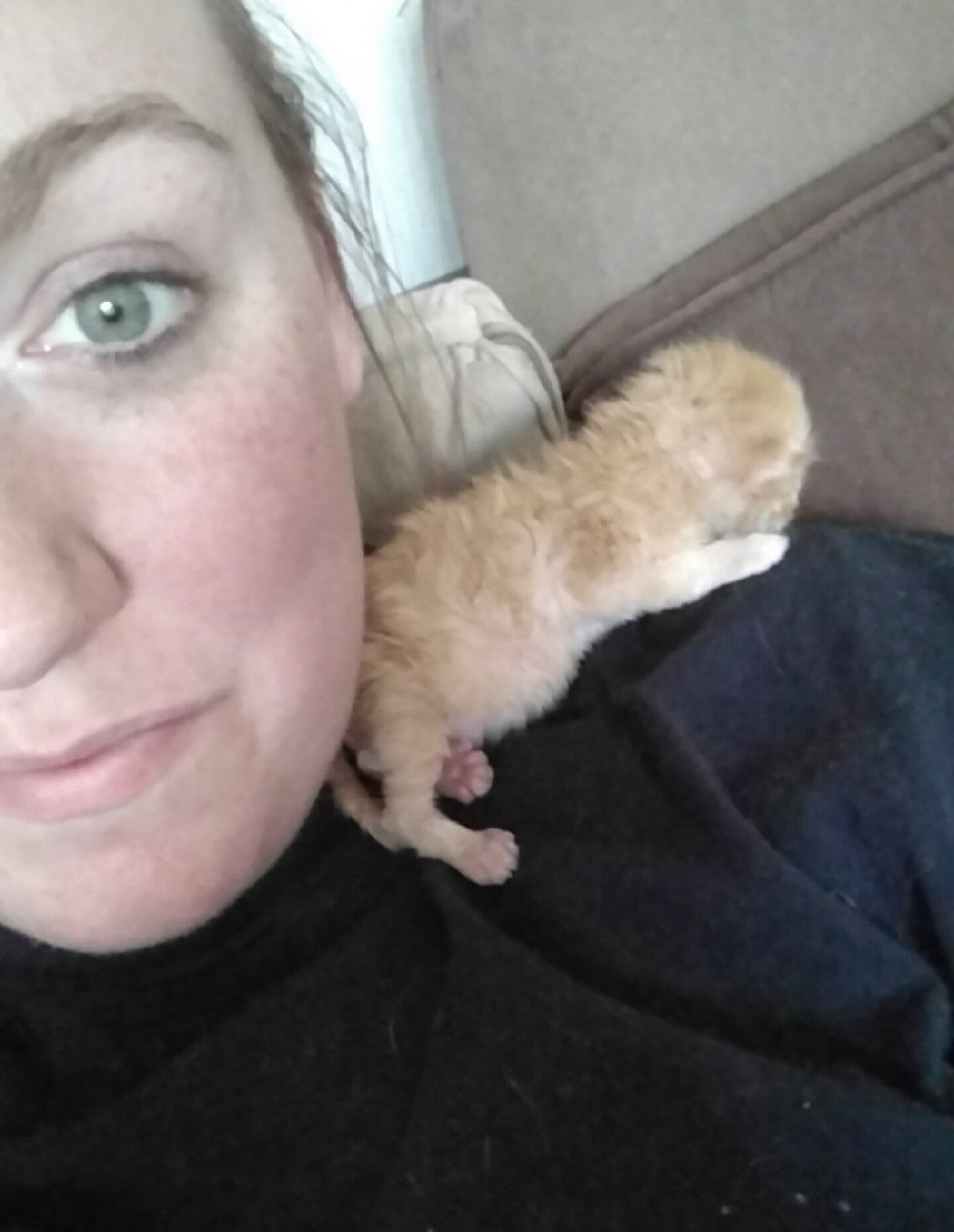 Courtesy: Katie
She takes the baby to work so she can continue bottle feeding him around the clock, but sometimes the little kitten can't wait for his bottle.
The ginger kitten is a polydactyl - extra toes, more to love.

"His toes are my favorite part. He has extras on every foot!"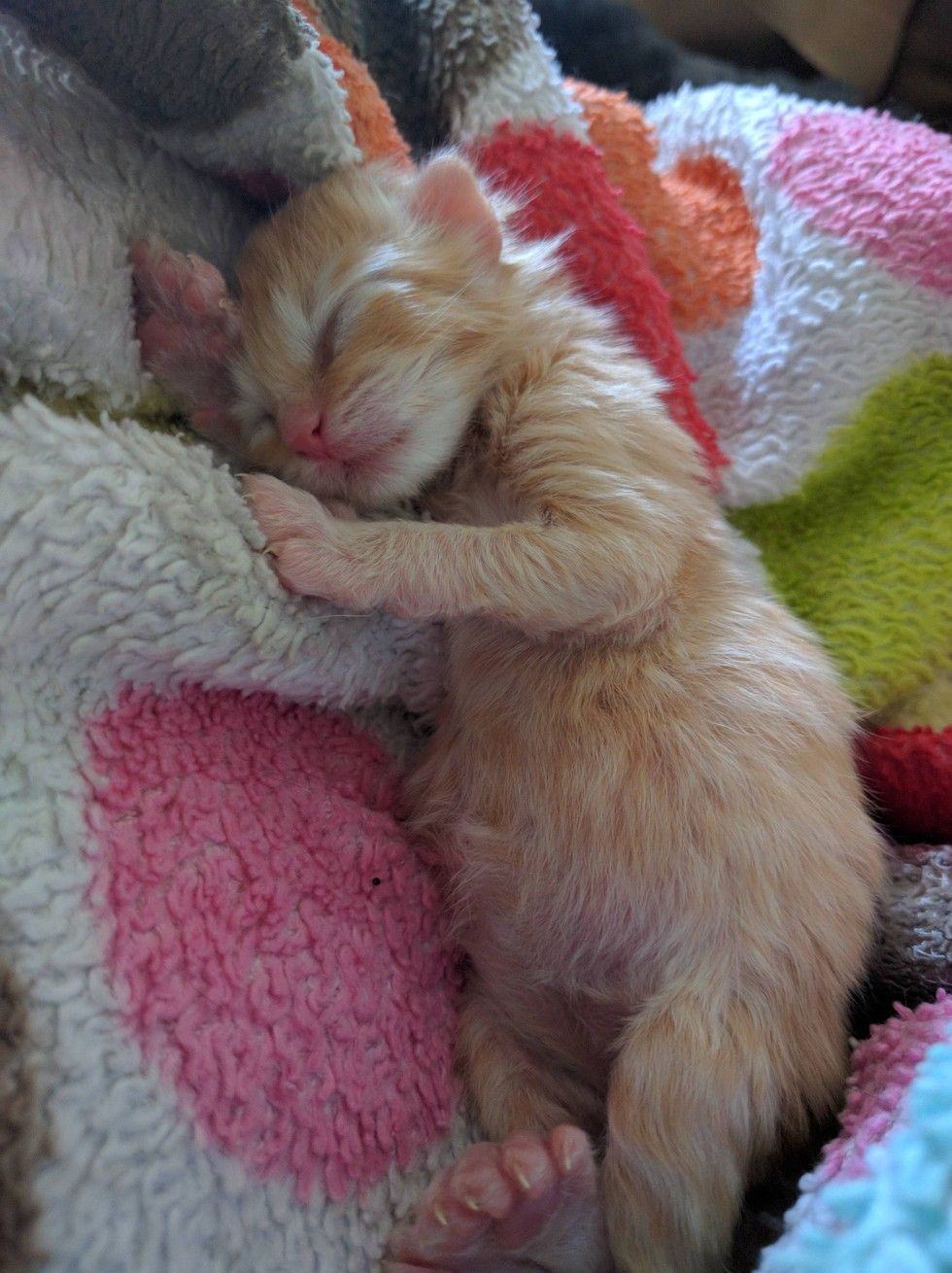 Courtesy: Katie
Eyes start to open.
Right before going into a food coma.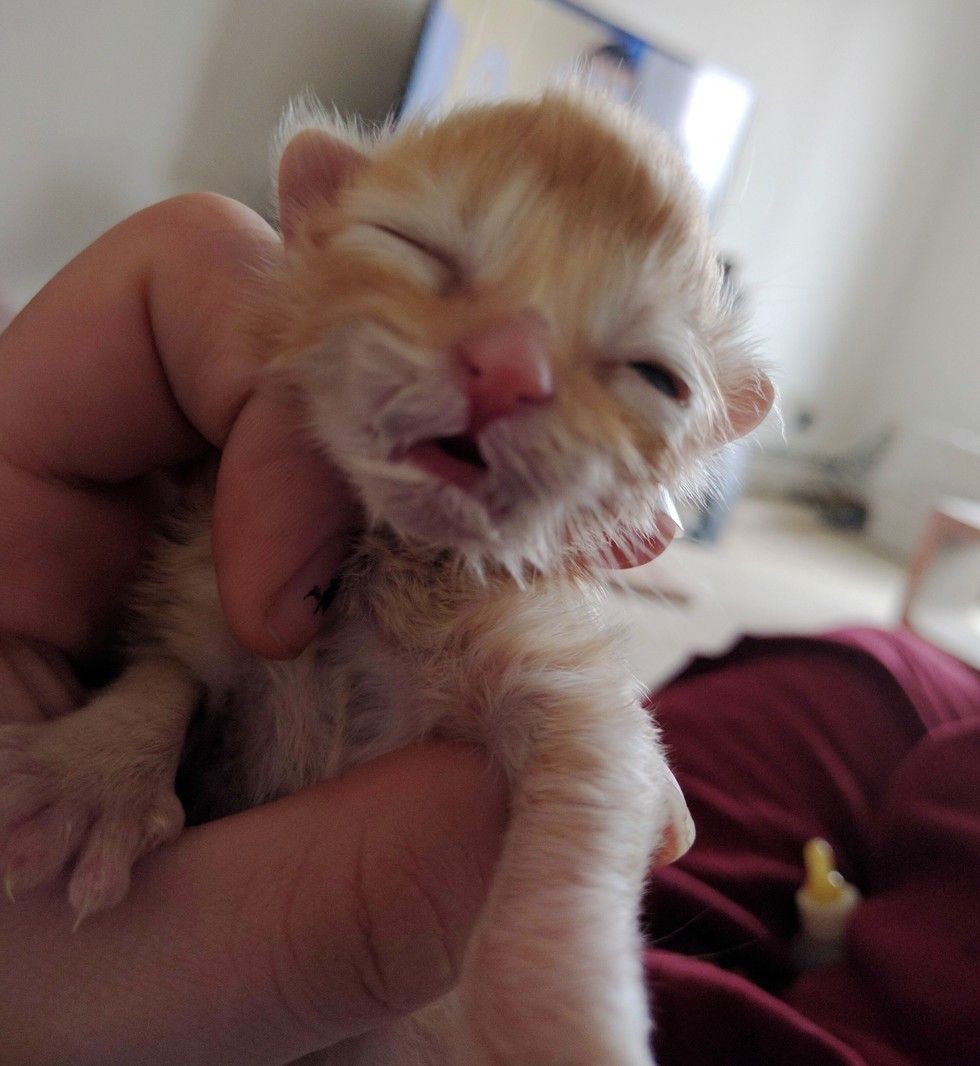 Courtesy: Katie
This is now his favorite place to burrow.

It's warm and cozy. Little ginger loves snuggling with his foster mom wherever she goes.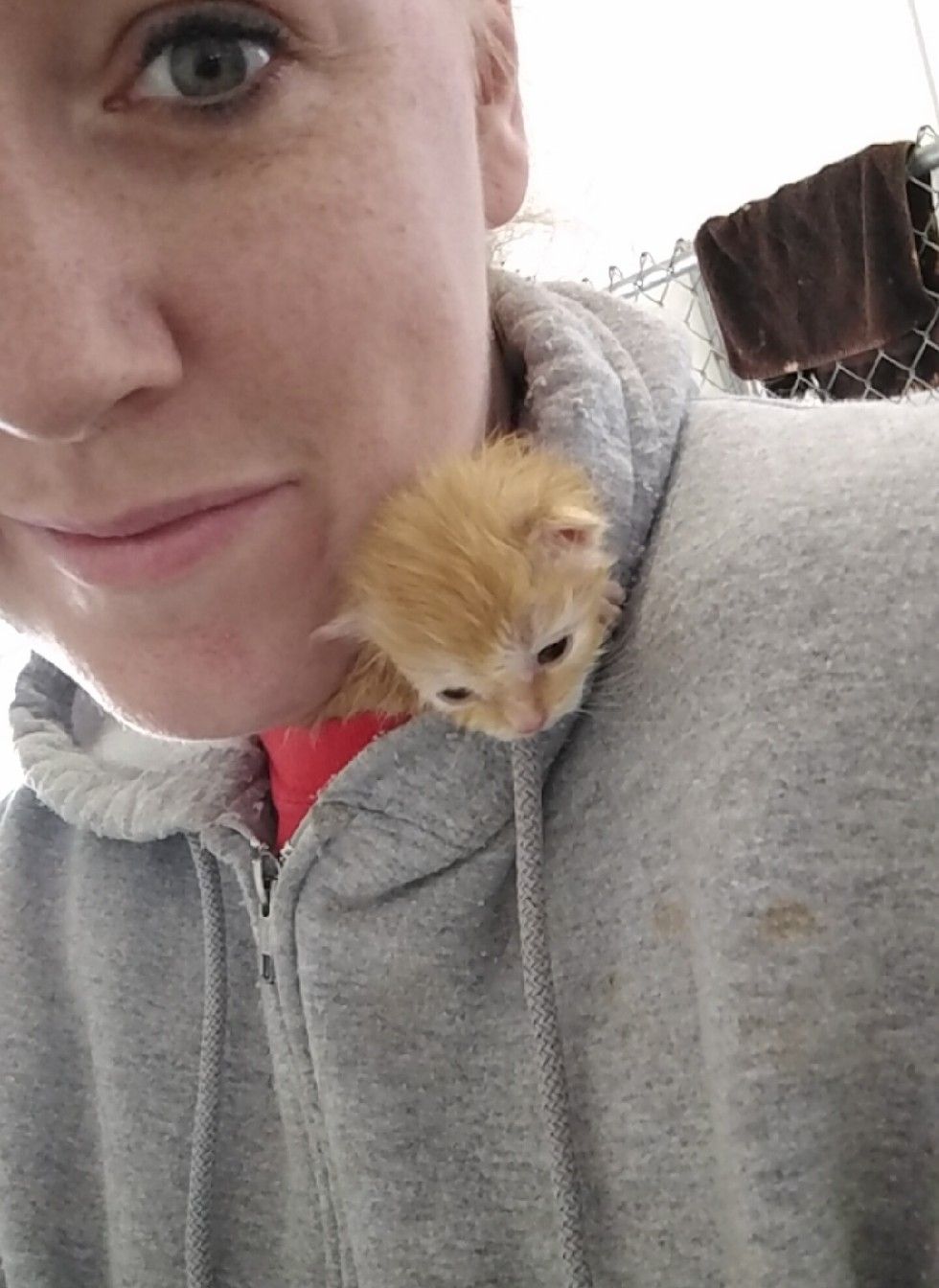 Courtesy: Katie
5 ounces of aww!

He's gone from weighing almost nothing to now reaching the 5 ounce mark! "He's only up to 5.5 ounces now almost 3 weeks later."
The little kitten who never gave up, crying for help, is now loving his new life and ready for his next adventure.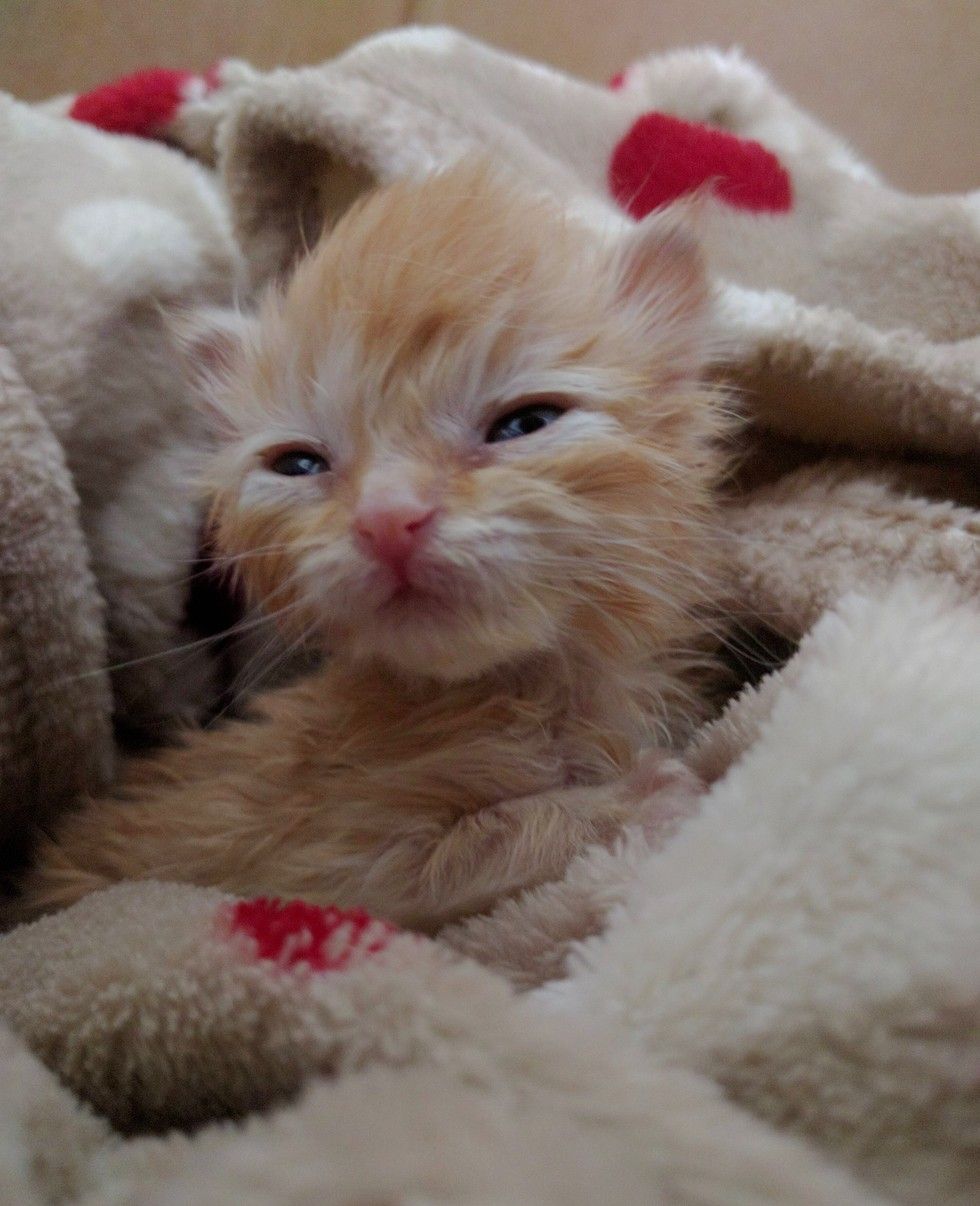 Courtesy: Katie
Share this story with your friends!