These "cookie and milk" kittens wiggled their way into people's hearts after a family stepped up to take them in.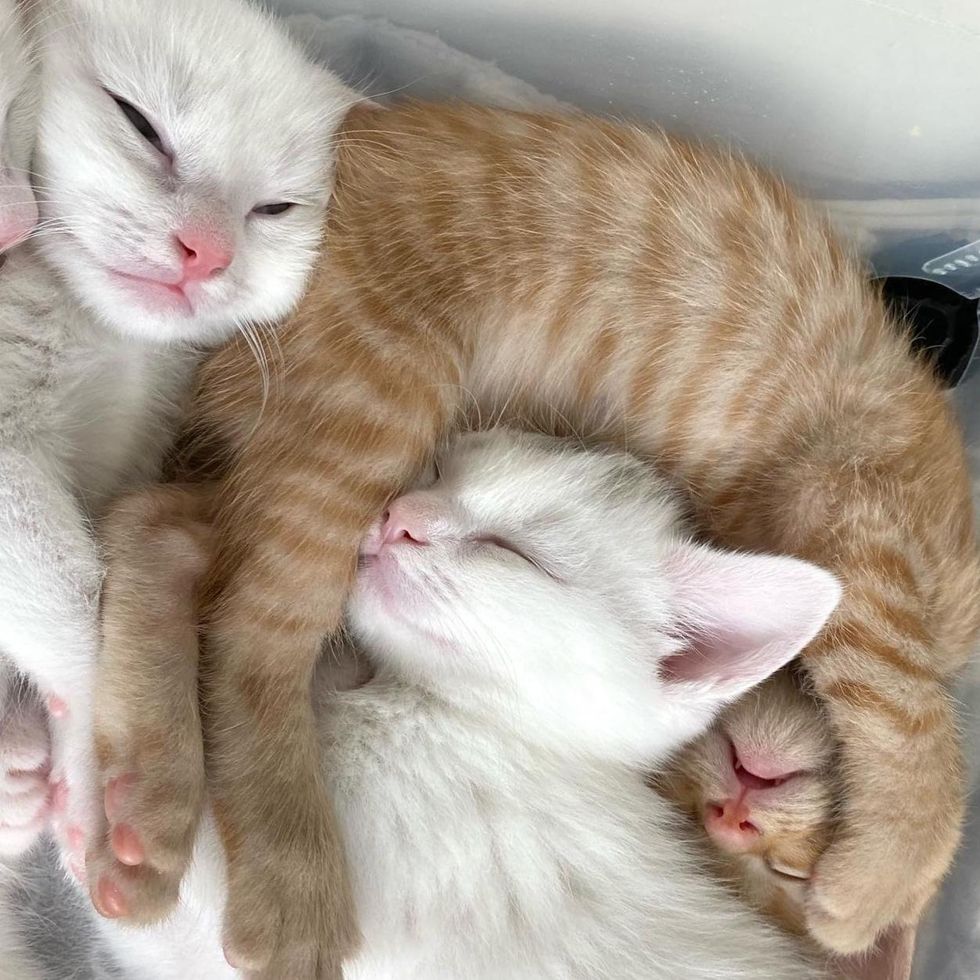 Penny Richards
A litter of kittens arrived at an animal shelter in Warren County, VA, in need of foster care. Animal Welfare League of Arlington offered their assistance and arranged for a foster home for them.
Penny Richards, a volunteer of the rescue, stepped up to help. When she received the kittens, she noticed that they were crawling with fleas and desperately needed to be bathed. "They had to have two flea baths and constant combing for the first week to ensure I safely removed every flea from them," Penny shared with Love Meow.
The kittens were an instant snuggly bunch and gravitated towards each other to form a cuddle-puddle.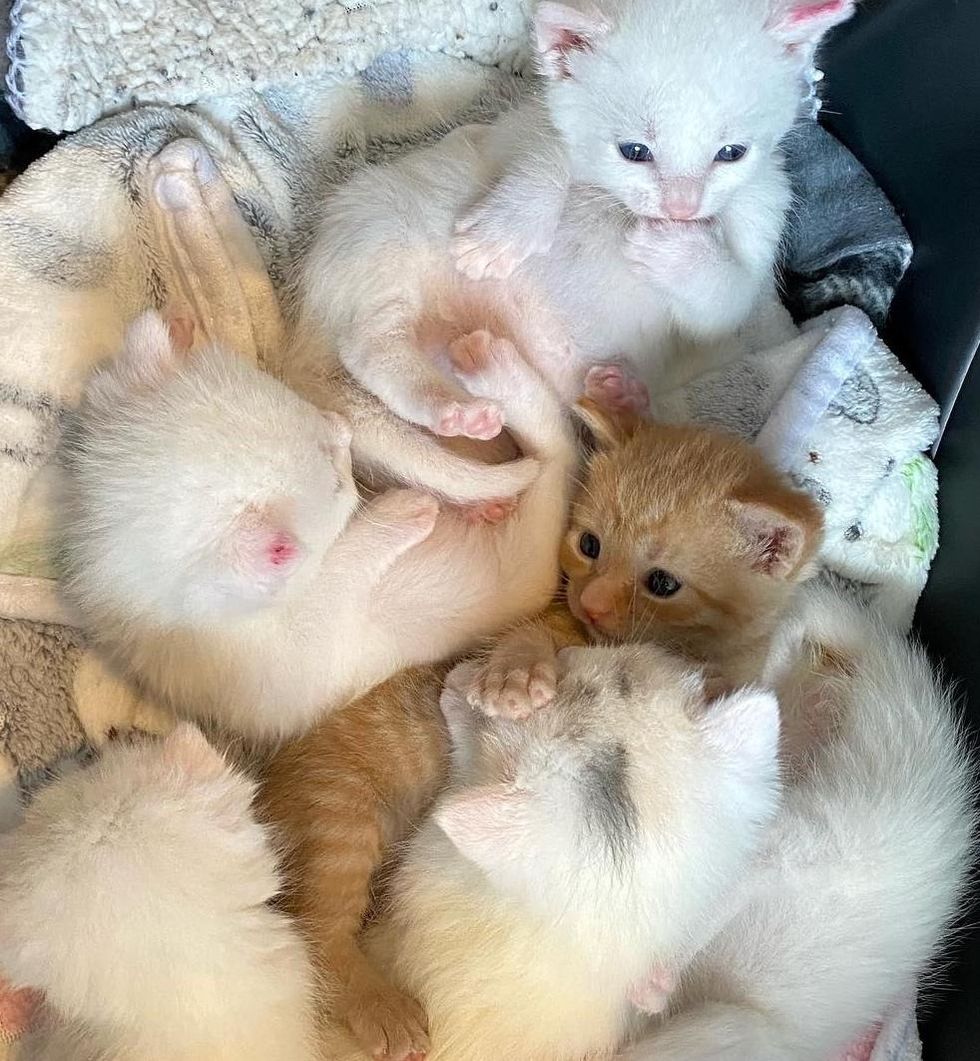 Penny Richards
After getting all cleaned up and having their bellies filled, they curled up in a purr-pile and fell soundly asleep.
Over the next few weeks, the orange kitten and her four siblings survived and thrived through round-the-clock care from their dedicated foster family.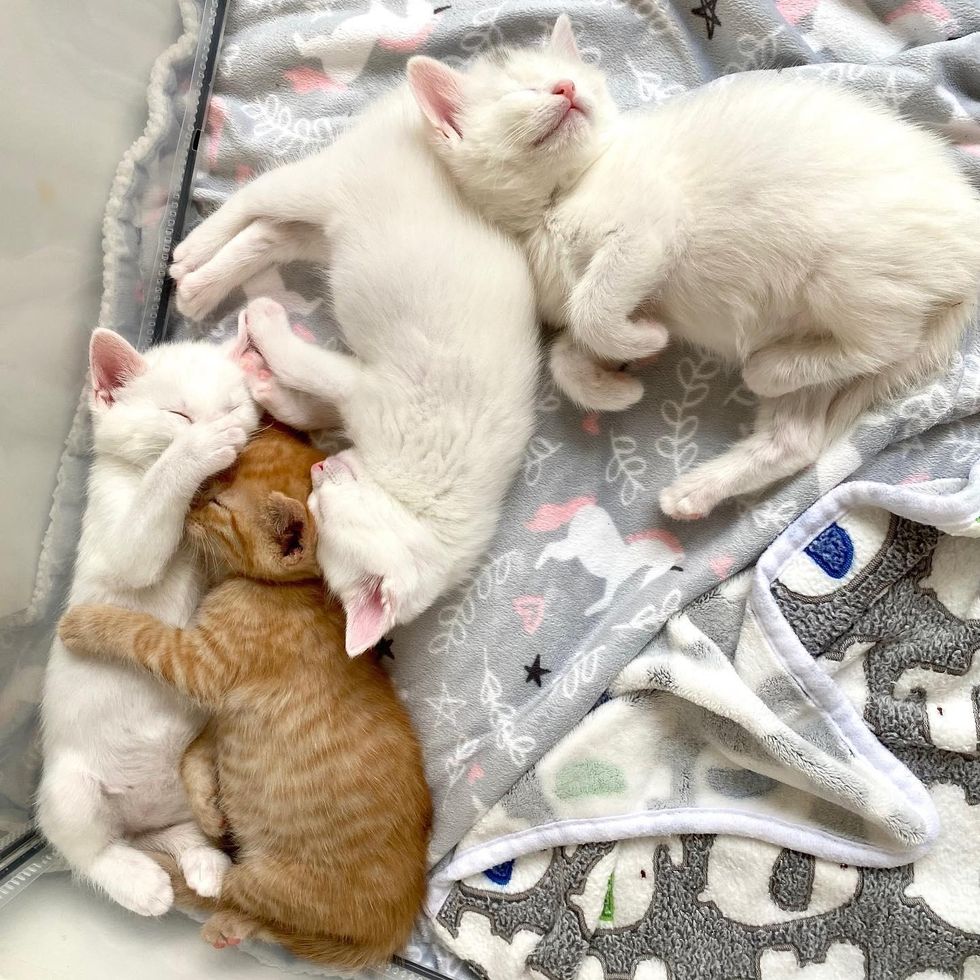 Penny Richards
They were named after a "cookie and milk" theme, and the only orange tabby, Shortbread, became the most chatty of all.
Shortbread and her siblings, Oatly, Silk, Almond Breeze, and Elmhurst, would snuggle and wrap their arms and legs around each other when they napped.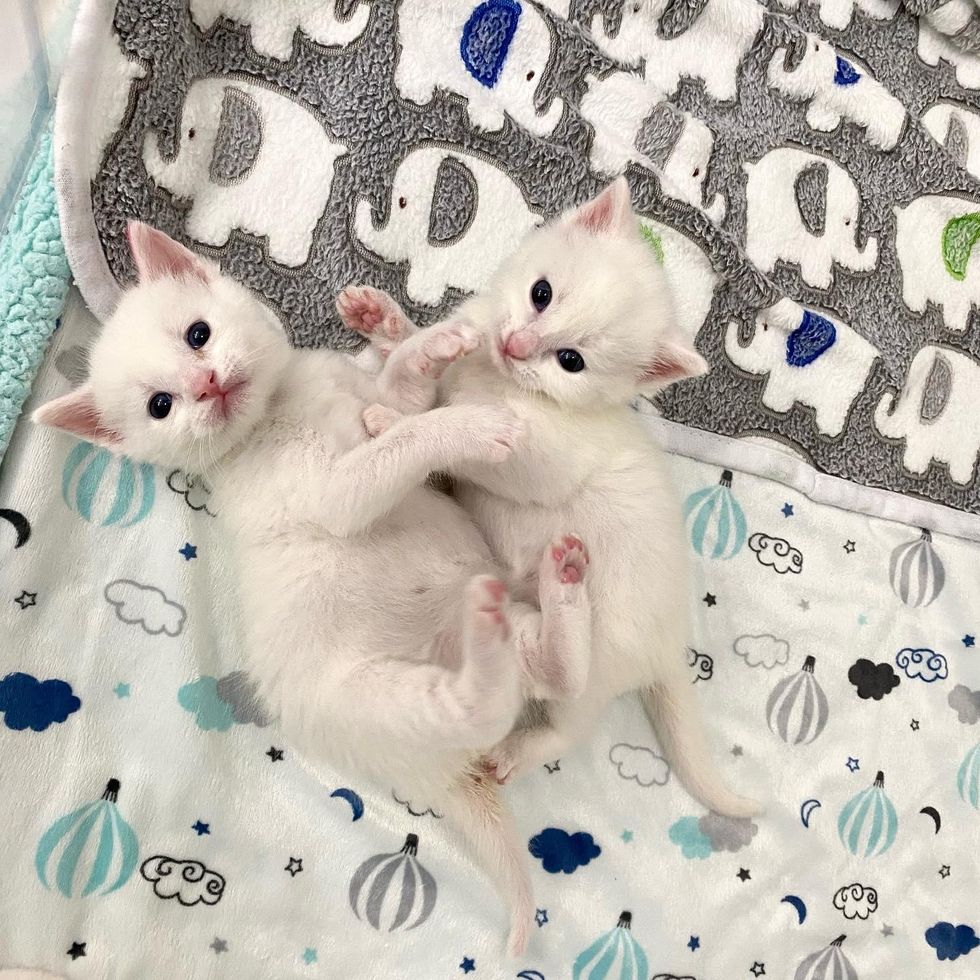 Oatly and ElmhurstPenny Richards
Once they figured out their legs and how to wrestle, there was endless tumbling and rumbling in the foster room.
As soon as the kittens mastered the art of running, they started "bouncing around the room and chasing after one another," Penny told Love Meow.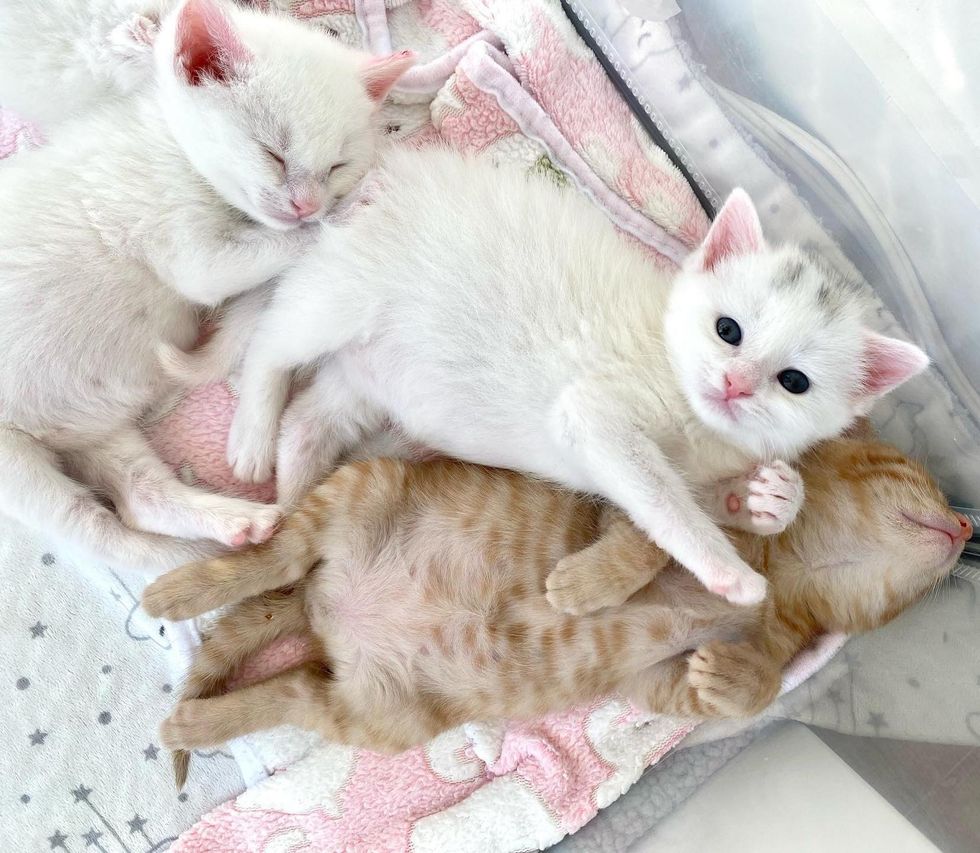 Silk (middle) likes to shower her siblings with hugsPenny Richards
When they were given free roam of the house, they preferred to stick close to their room and snuggle on their cozy blankets. They were getting braver as they inched a little further down the stairs.

The kittens have flourished into big personalities with a penchant for hugs.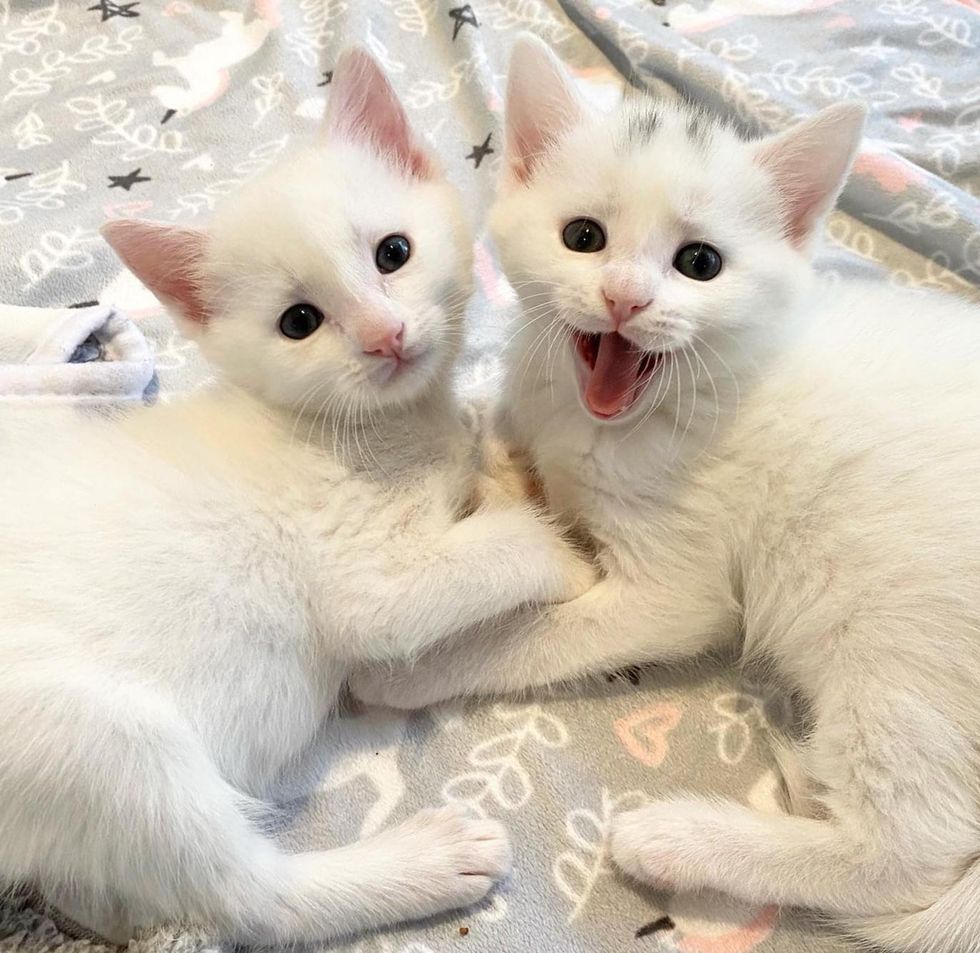 Almond Breeze and SilkPenny Richards
"Oatly loves exploring and finding new toys, but what he loves more than anything is getting his close-up cuddles. He'll nuzzle right inside my face if he could," Penny shared.

"Almond Breeze has been one of the bravest so far, along with her sister Shortbread. She gets lots of couch cuddles when she's sleepy."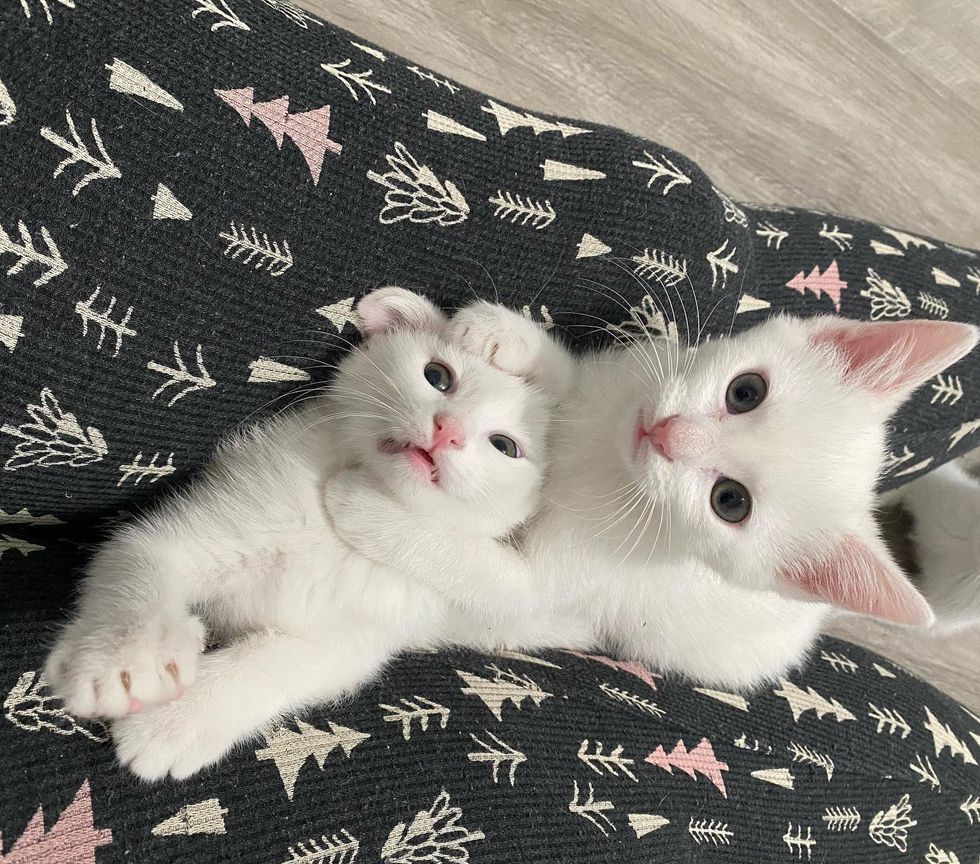 Silk and Elmhurst are looking for a forever home togetherPenny Richards
Shortbread is the first to enter the kitchen when Penny is around. She enjoys sharing her many tales in her gentle little meows while supervising her people.

Silk adores her siblings and showers them with all the cuddles in the world.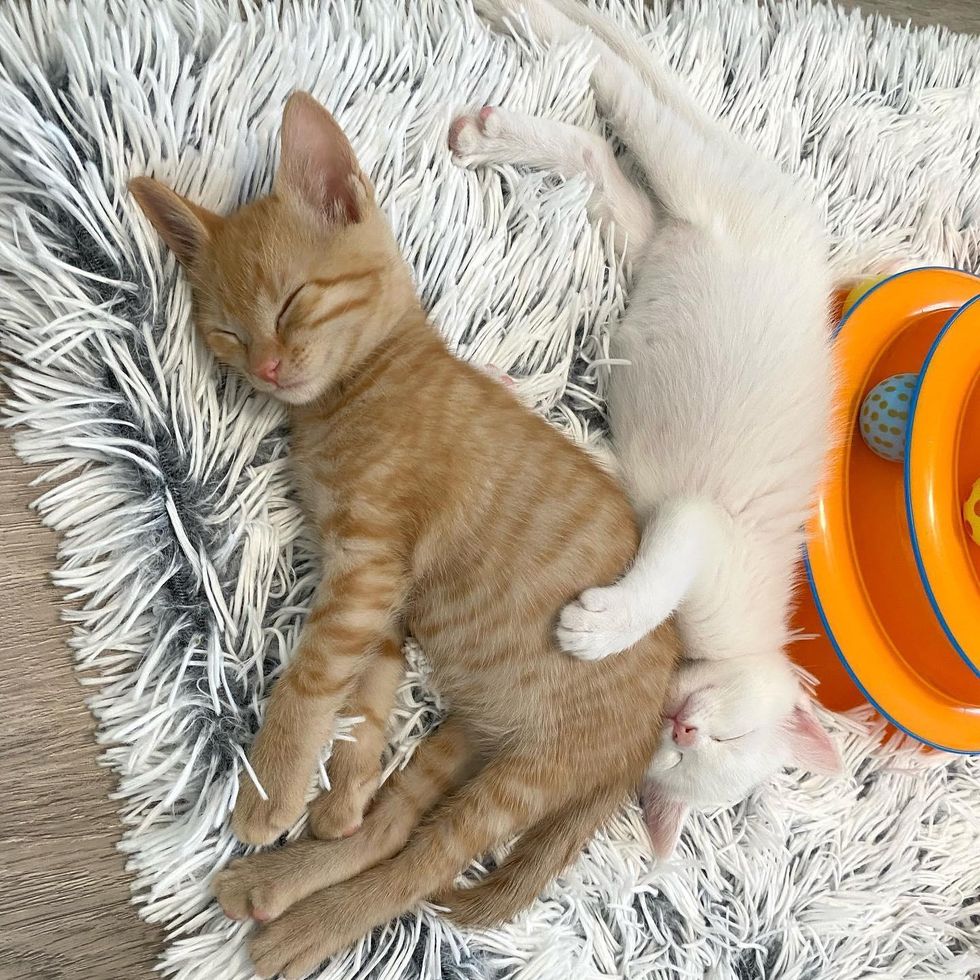 Shortbread smiles when she's cuddled in her sleepPenny Richards
"Silk can be a little timid when alone in a space or approached by the bigger cats. However, in her comfort zone, she is boisterous, playful, and as sweet as can be," Penny added.
"Elmhurst doesn't venture downstairs as much as some of his siblings, but he still loves to explore and play. He is a vocal baby who loves to whine, and it's simply adorable."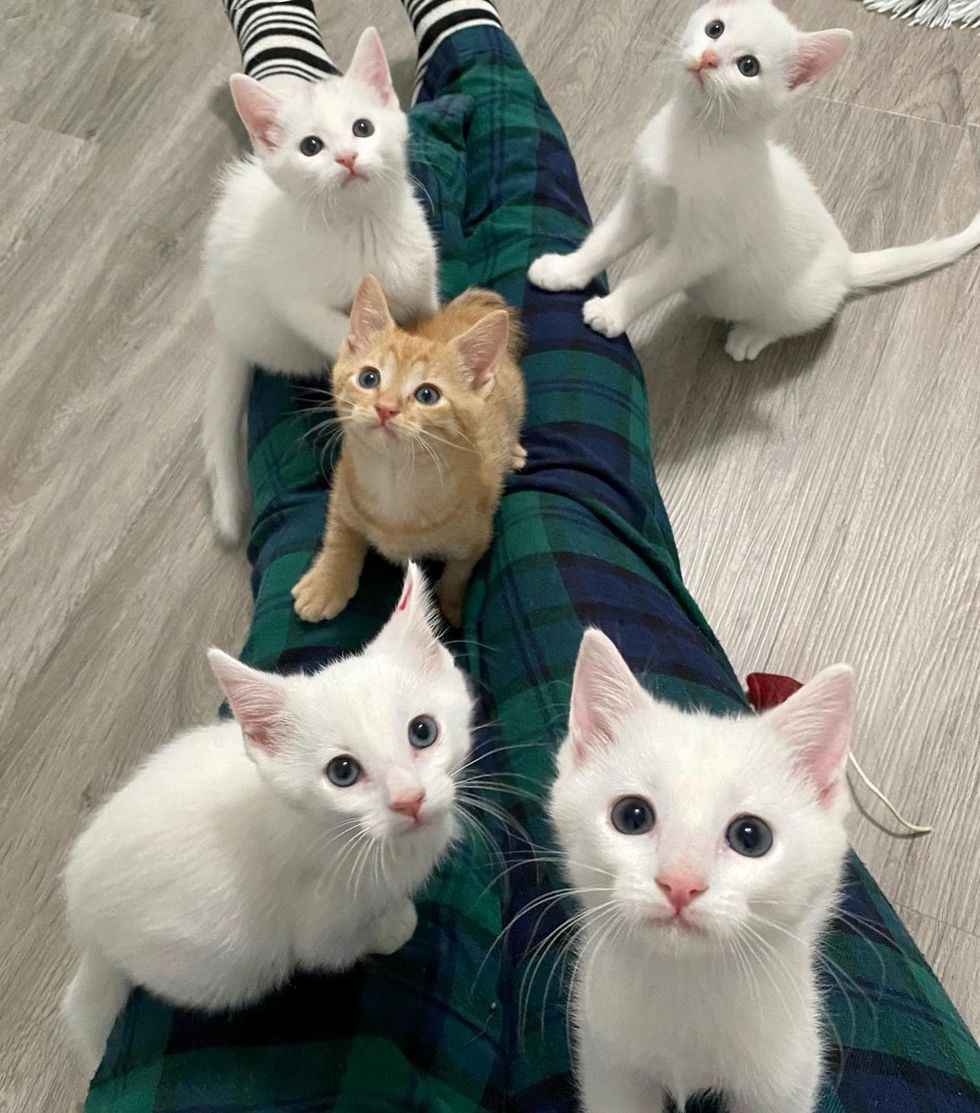 They have turned into happy lap kittiesPenny Richards
Colman, the resident cat, decided to pay a visit and hang out with the kittens when he noticed a new cat tree in the room.
He didn't mind showing the littles the ropes and offering some snuggles, as he used to be in their shoes and found his happily ever after with his foster family.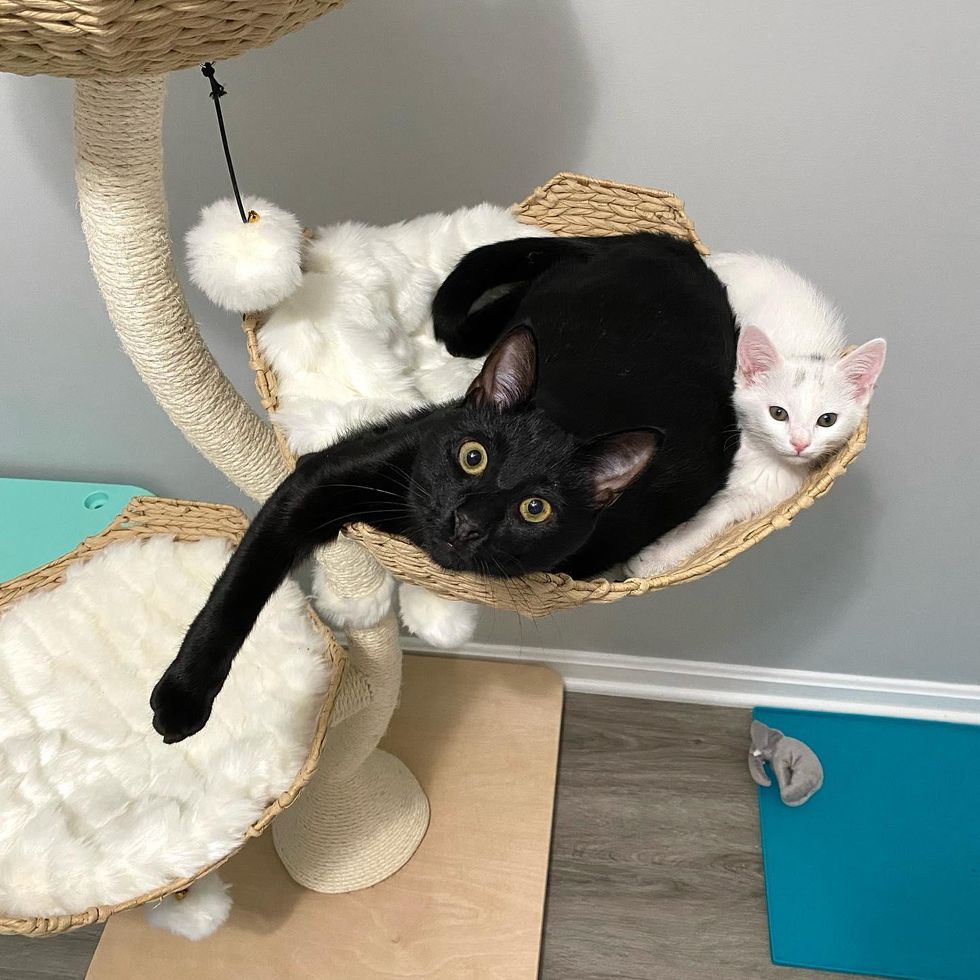 Colman the resident cat came to offer some snuggles to his buddy SilkPenny Richards
The kittens have grown by leaps and bounds and are ready for their next chapter in life. On Monday, they will be embarking on a new journey and heading to their forever homes for the holidays.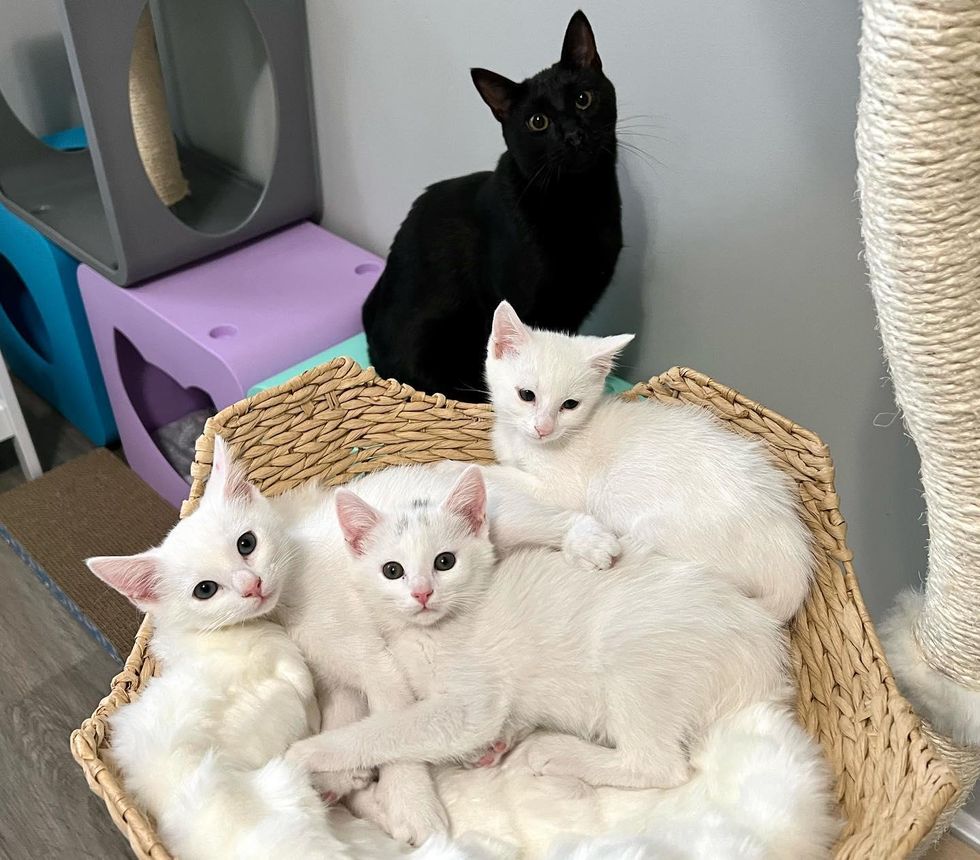 Colman helps babysit the kittensPenny Richards
Share this story with your friends. More on the kittens and Penny's fosters on Instagram @fosterkittenhq and Facebook.
Related story: Man Finds a Kitten Inside a Bus but Doesn't Know the Kitten is About to Change His Life