Two little flea-infested kittens were found crying for help on a loading dock at a warehouse in North Bergen, New Jersey.
A stray mom cat had been cared for by the workers, and when they saw the kittens, they realized that she had left them behind.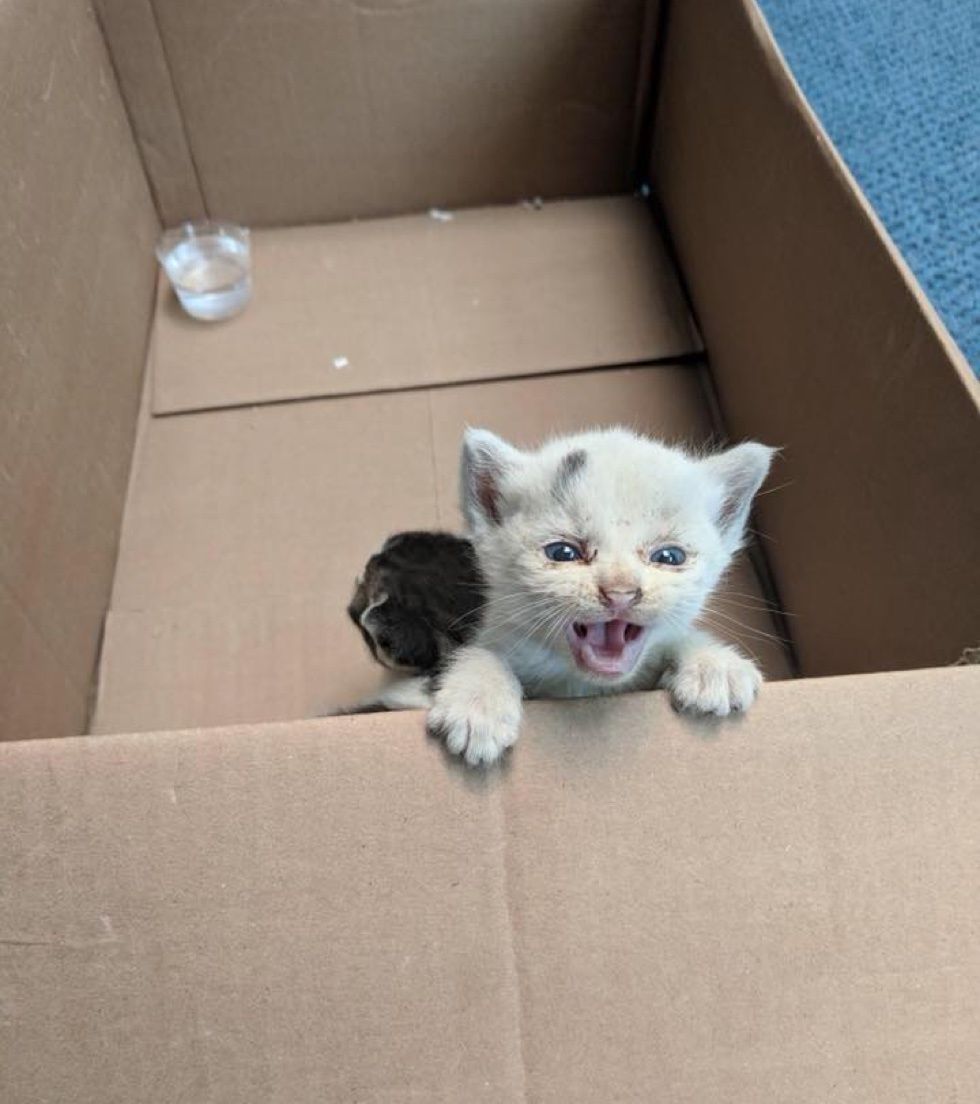 Athina @rukasthecat
The cat mom never returned for them, so the workers took matters into their own hands and reached out for help.

Athina, an animal rescuer/foster based in New Jersey, saw their plea on Facebook. "Mom cat was moving her babies but never came back for these two," Athina told Love Meow. "I got in contact with the person who worked on the dock and went to pick them up. They were covered in dirt and fleas."
It was one of the worst cases they had seen. "We were really scared that they had anemia from all the fleas and them being so tiny."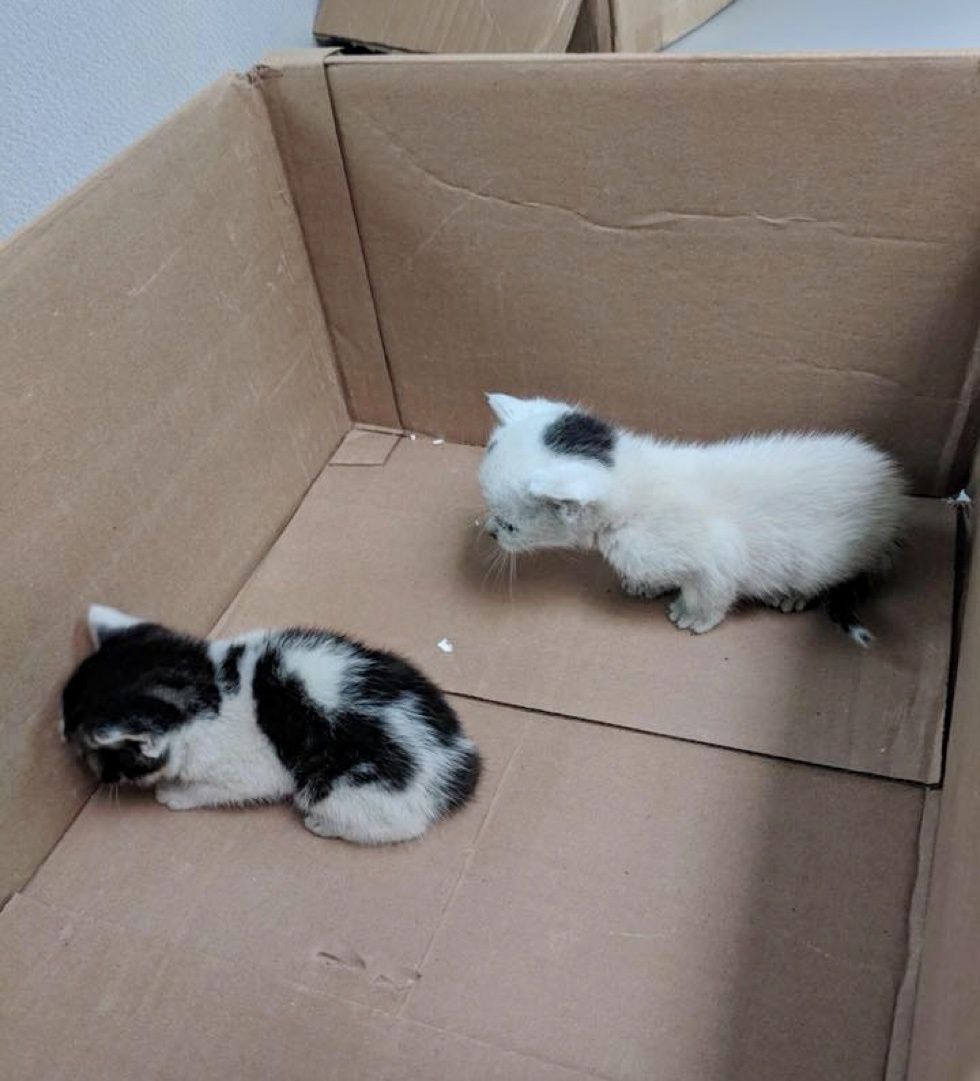 Athina @rukasthecat
They immediately started feeding the kittens to give them nutrients necessary to boost their immune system. Then it was time to get rid of all the pesky fleas that had been crawling all over their tiny bodies.

They brought the kittens to the sink and started washing them one by one. After the first bath, the water turned to a light brownish color.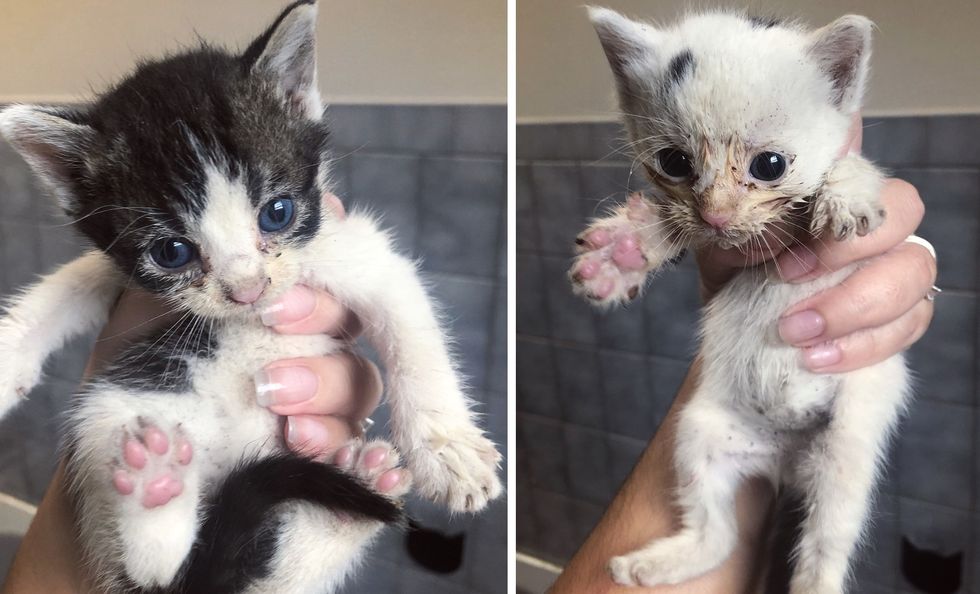 Athina @rukasthecat
They continued with another bath and picked off the tenacious fleas that latched onto the kittens. "It took me over an hour to get all the fleas off," Athina told Love Meow.

"The fleas in the cup are just the ones I got from picking on them. They will need more baths since they are too young to have flea meds."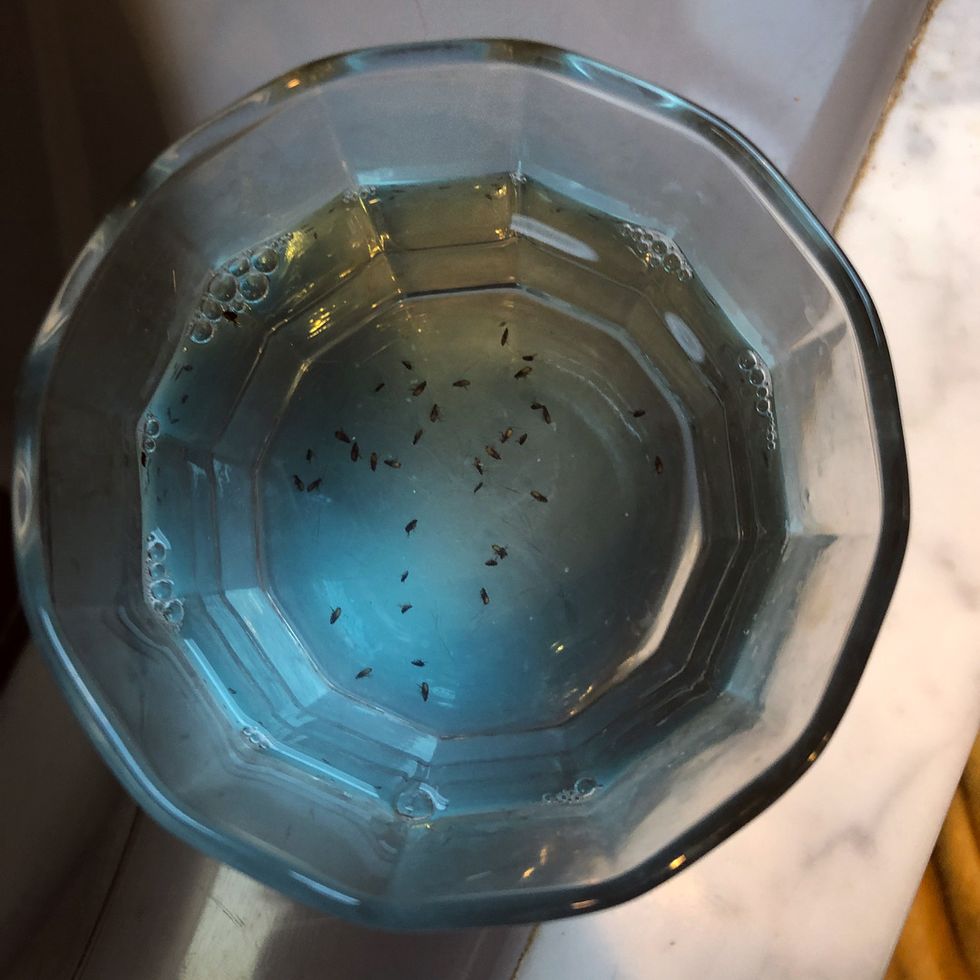 Athina @rukasthecat
The kittens felt so much better after being cleaned. They fell asleep in their comfy new bed for a long nap.

Watch them getting cleaned up in this video:
The kittens were named Menos and Oso!

Athina is working on tracking down the cat mom and her other kittens with help from the workers so they could all get the help they need to thrive.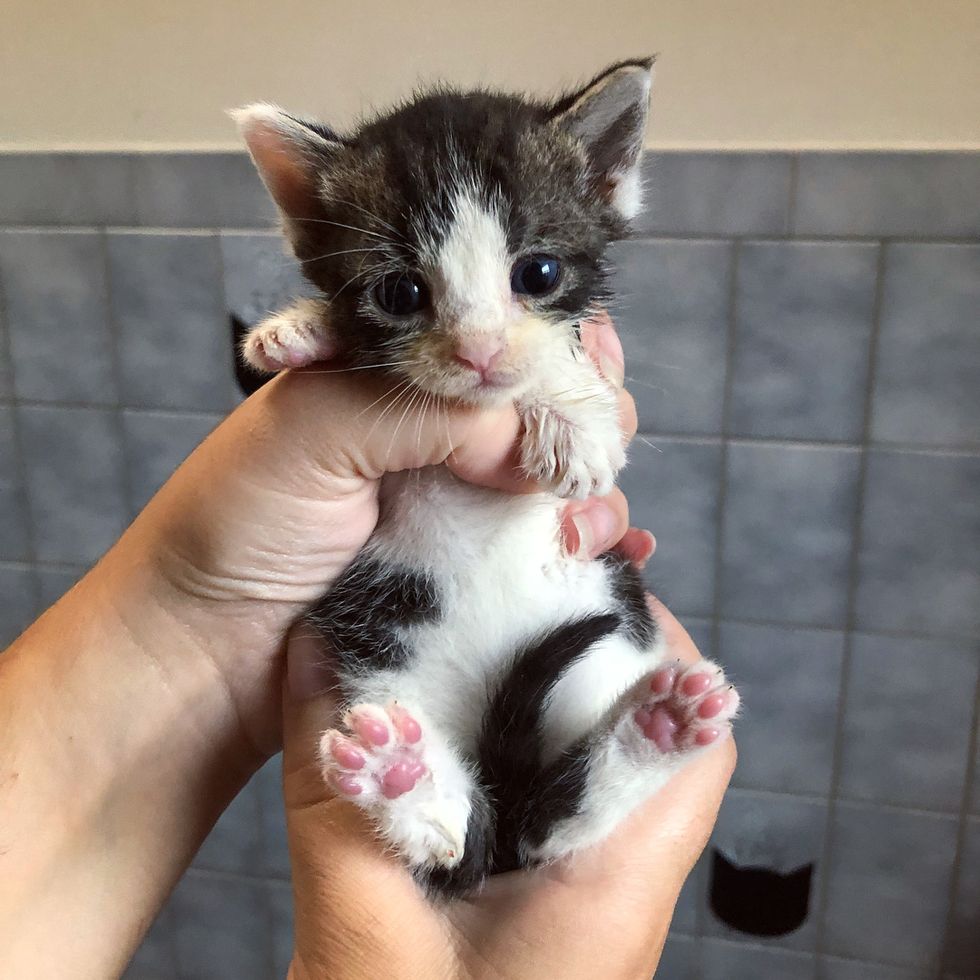 Athina @rukasthecat
The kittens have been in foster care for a few days and are doing very well.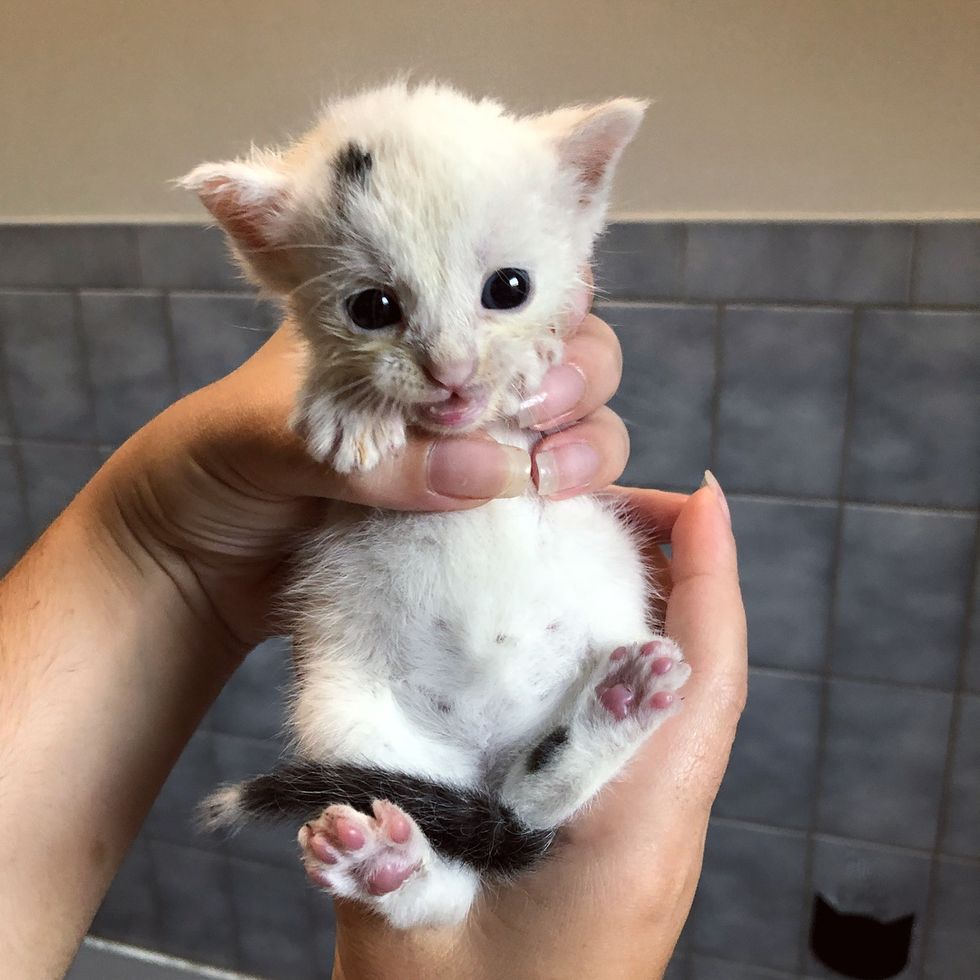 Athina @rukasthecat
They are wrestling with each other in their giant cat bed and loving all the space they have to explore, jump and run around.
With a few baths, lots of good food and long naps, the kittens are their happy, rambunctious selves again.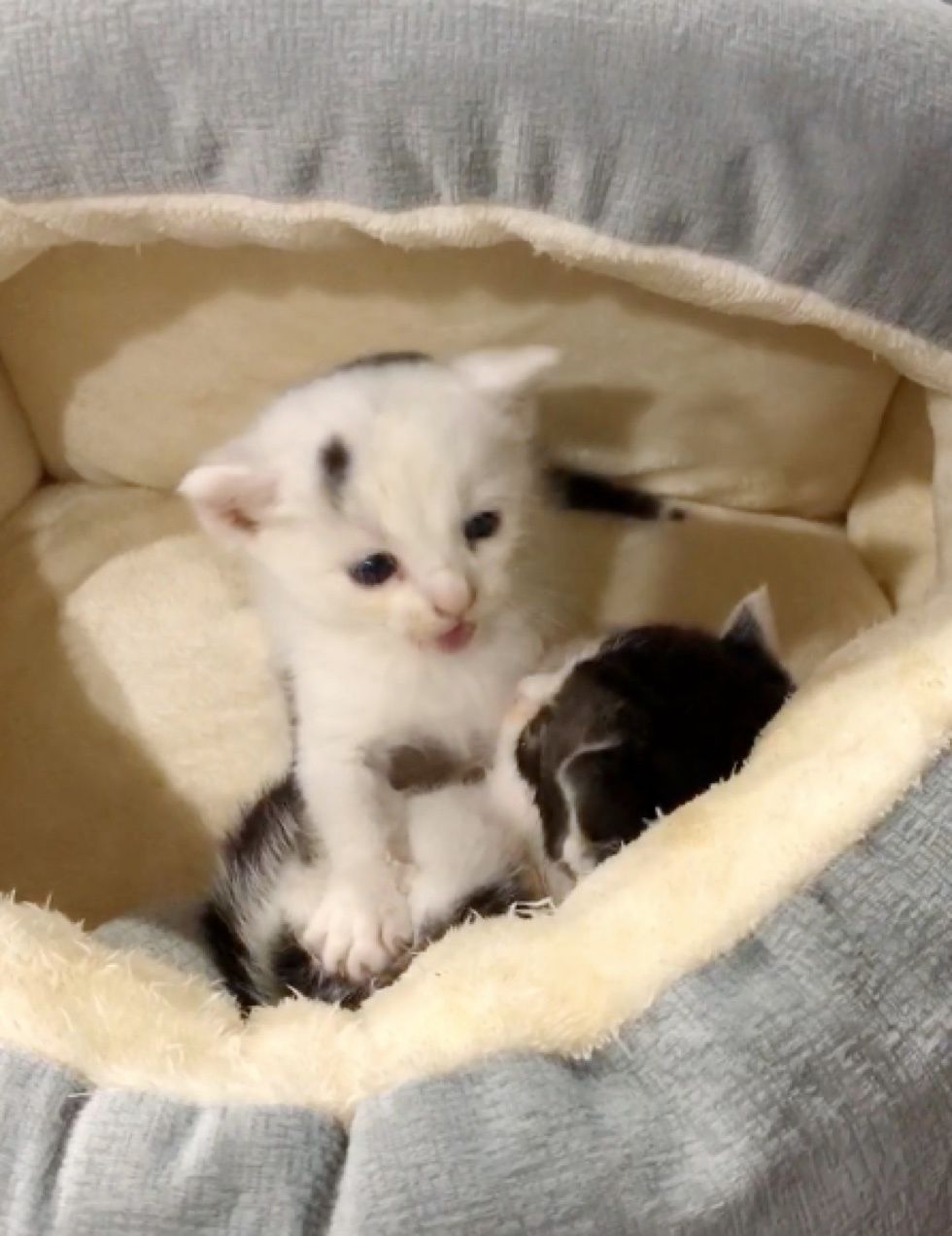 Athina @rukasthecat
Share this story with your friends. Follow updates on Menos and Oso on Instagram @rukasthecat.

Related story: Couple Heard Tiny Chirps From Dumpster and Found Kitten Crying for Love