Kittens that were paired up at the shelter, decided to give hugs to everyone they come across.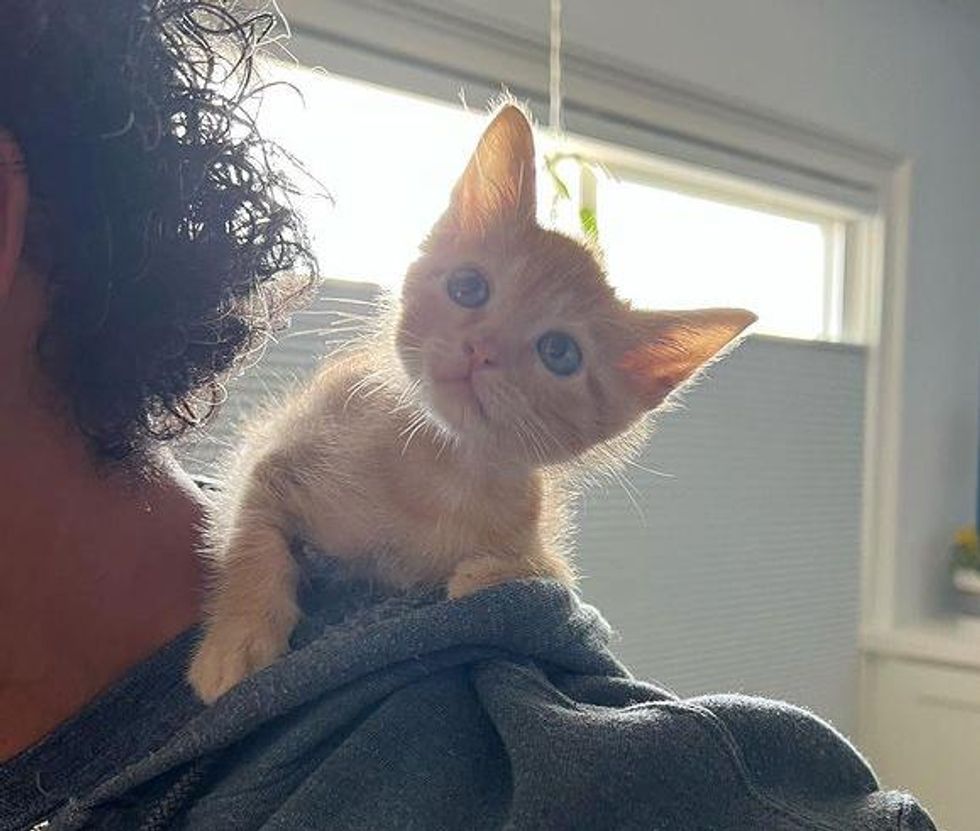 Cinnamon the shoulder kitten@kangaroothekitty
An orange kitten was brought in to Oakland Animal Services after he had been found outside spinning in circles. He came with a severe head tilt and was in need of a feline friend.
Around that time, a torbie kitten arrived at the shelter as a singleton. Staff knew just the perfect buddy to pair her up with. The orange kitten, Cinnamon, was then introduced to his new friend, Cardamom, and the two just hit it off.
They immediately started cuddling with each other as if they had always been litter mates.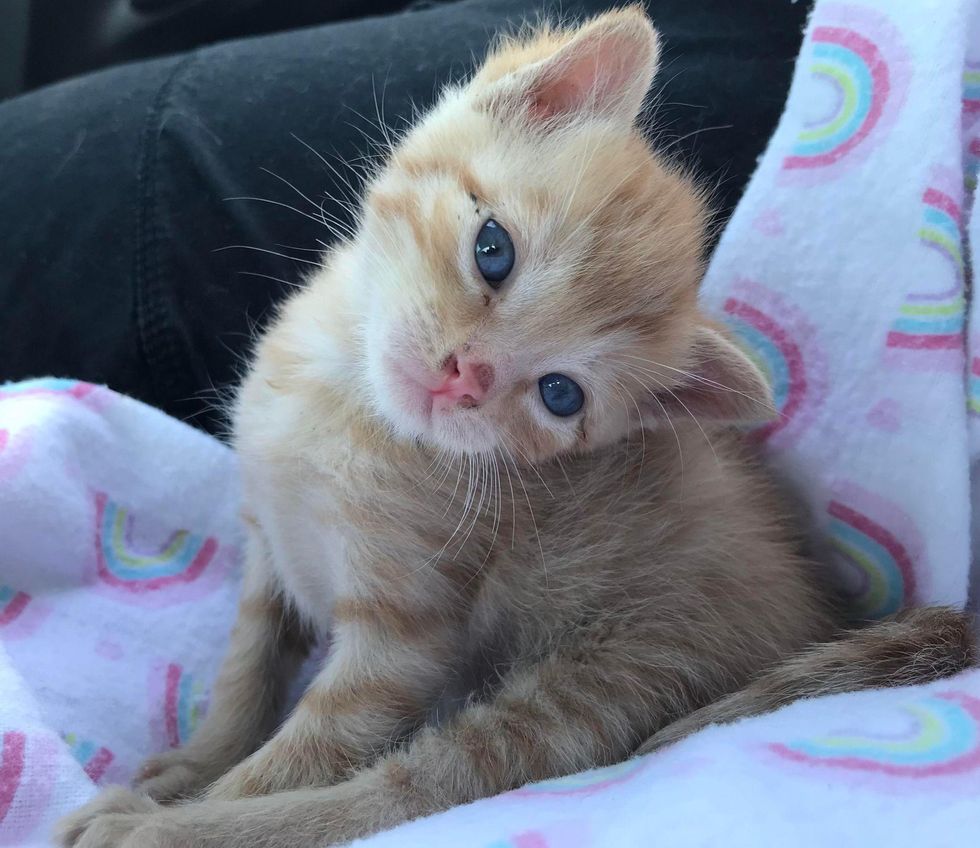 Cinnamon was found as a stray with a head tiltSaving Grace Rescue
With some stretching, massages and the company of another kitten, Cinnamon began to improve. He could stand a bit taller and walk a bit straighter each day, and his head tilt became less apparent.
Hoping to find the kittens a loving foster home to continue their journey and recovery, the shelter reached out to Saving Grace Rescue (in San Francisco) for assistance.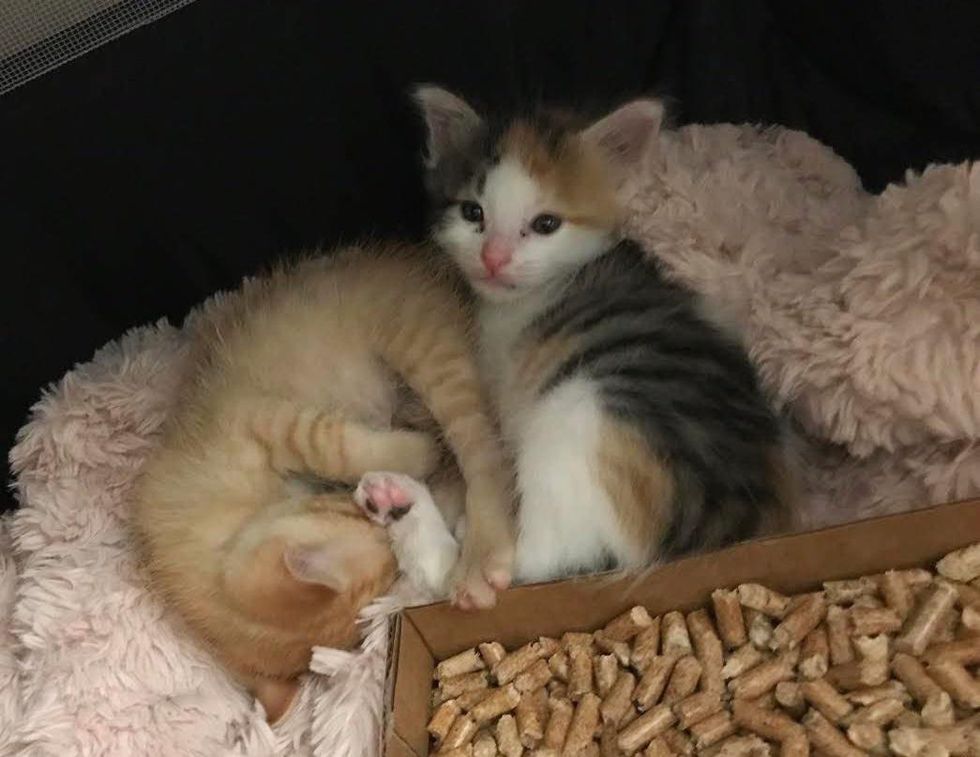 He was paired up with another kitten and they became instant friendsSaving Grace Rescue
"The healing is incredible. Kittens like Cinnamon just need time," Amber Rose, the founder of Saving Grace Rescue, shared with Love Meow.
Soon after they settled into their new space, the spice kittens switched on their thunderous purr motors and walked up to their humans for snuggles. As it turned out, the two were onto something rather endearing.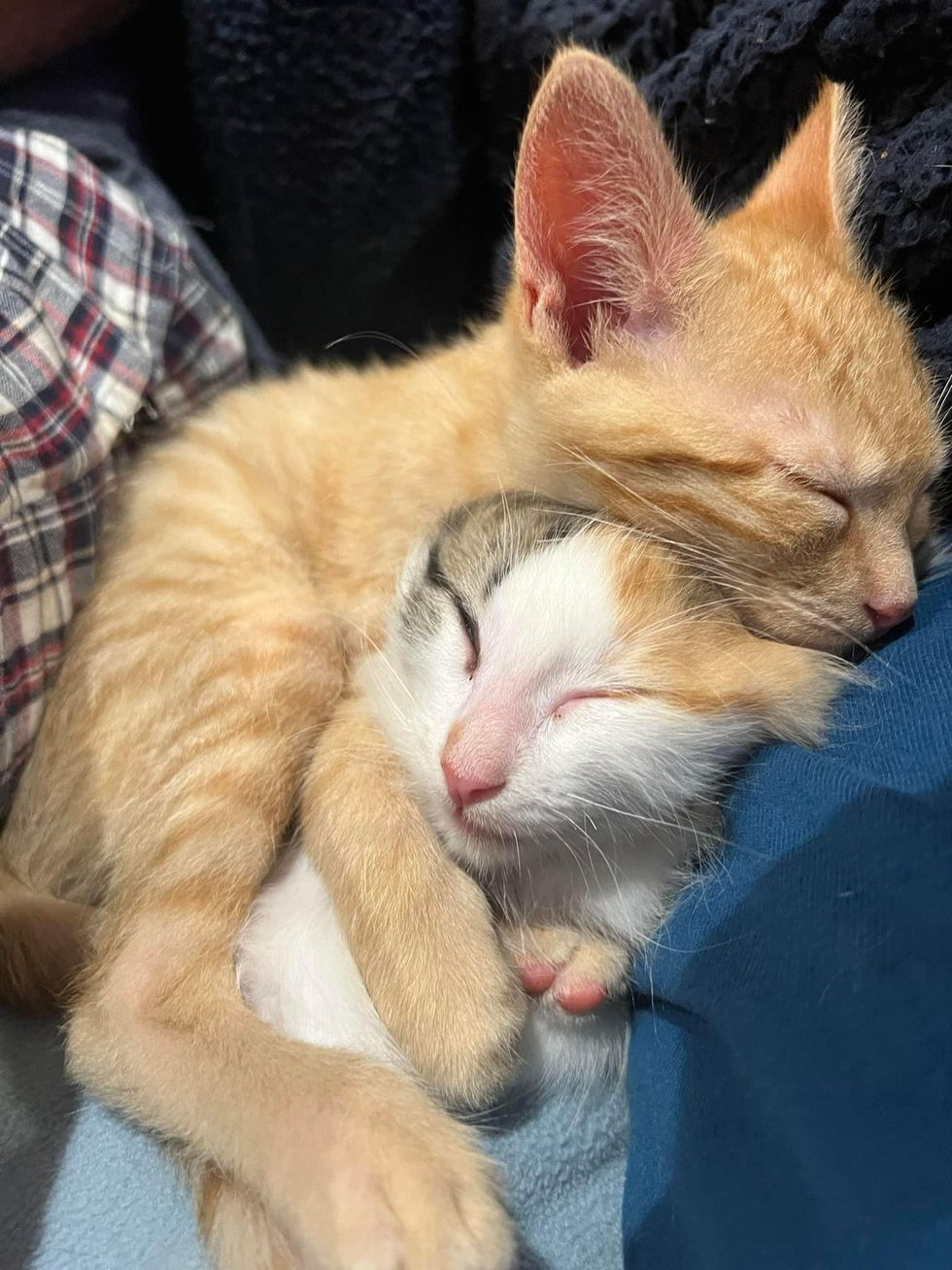 Cinnamon adores his sister from another mother@kangaroothekitty
The moment their foster dad sat down on the couch, both Cinnamon and Cardamom hopped onto his lap, groomed his beard and fell asleep on his chest.
"If you are sitting down or lying down, they'll come up either on your tummy or sit next to you so they can be with you," Joyce, their foster mom, shared with Love Meow.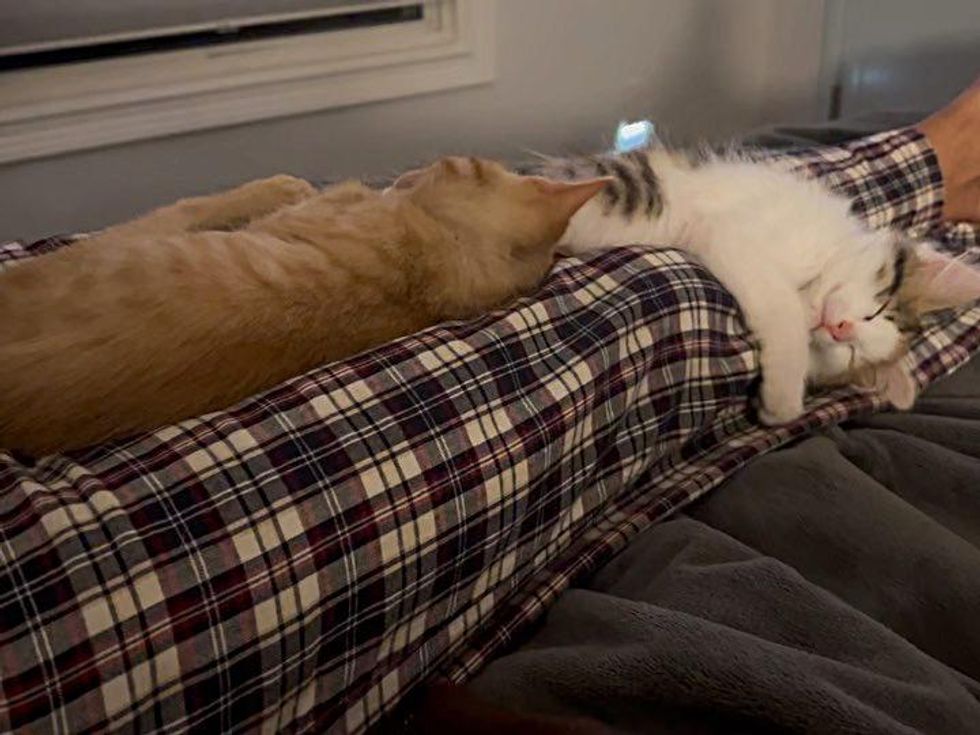 Cinnamon and Cardamom like to give hugs to everyone they meet@kangaroothekitty
"Whenever you pick them up, they are purring. I find them on my chest every morning purring away."
Watch the two feline best friends in this cute video:
Cinnamon and Cardamom the kittenswww.youtube.com
In no time, the kittens have claimed every shoulder in the house.
Cinnamon likes to supervise his foster dad over his shoulders when he is on a work call, while Cardamom enjoys hanging out with her foster mom riding on her shoulders, as she goes about her day.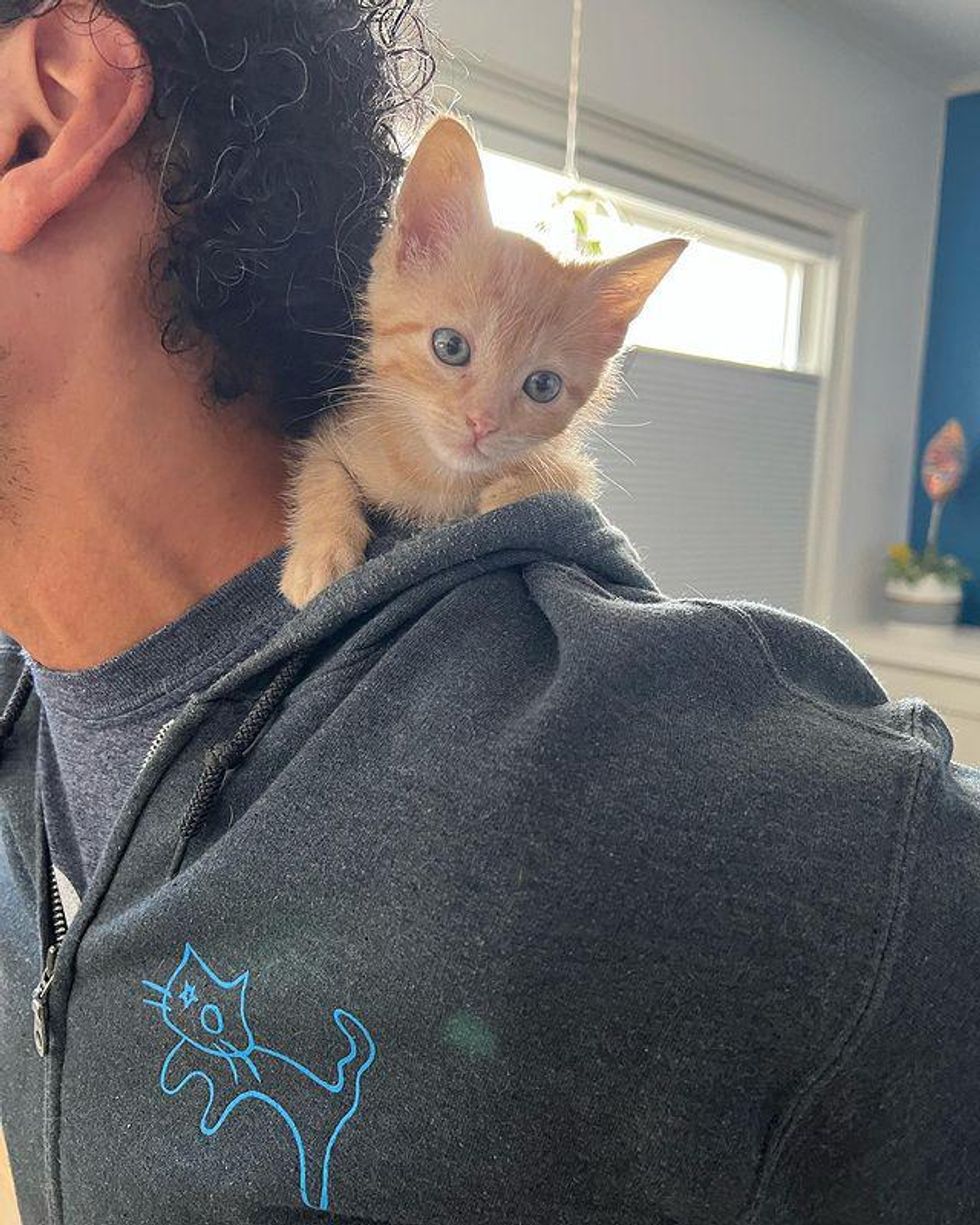 Cinnamon supervises his foster dad over his shoulders@kangaroothekitty
After meeting the resident cats and dogs, the two cuddle-bugs set out on a mission to give everyone hugs. Cinnamon curled up next to the 14-year-old pup, Brandon, and insisted that he needed a little nap buddy.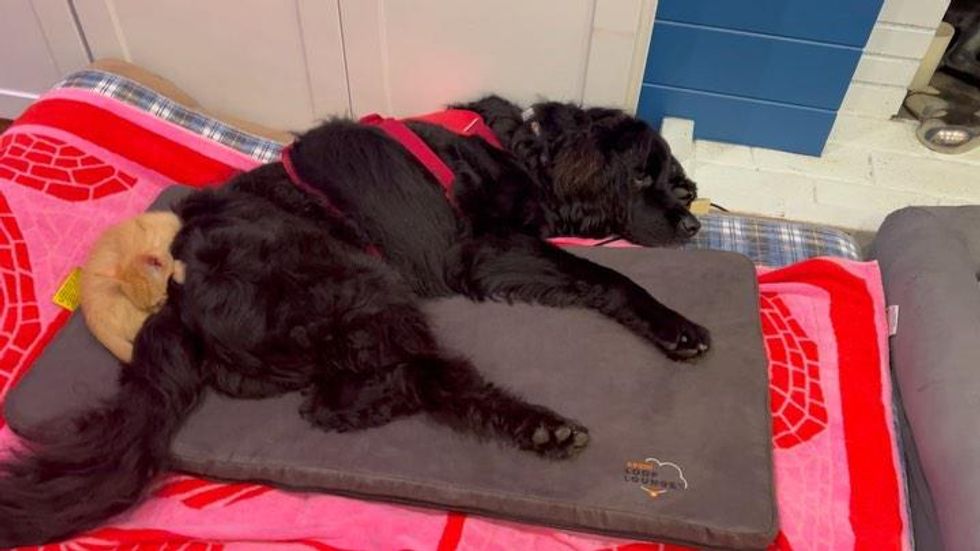 Cinnamon curled up next to Brandon the dog and went right to sleep@kangaroothekitty
The spice kittens make sure that no one is left out of their affection.
"Both of them love to cuddle at night. If I turn right, there's Cardamom and (our resident cat) Kanga. If I turn left, there's Cinnamon."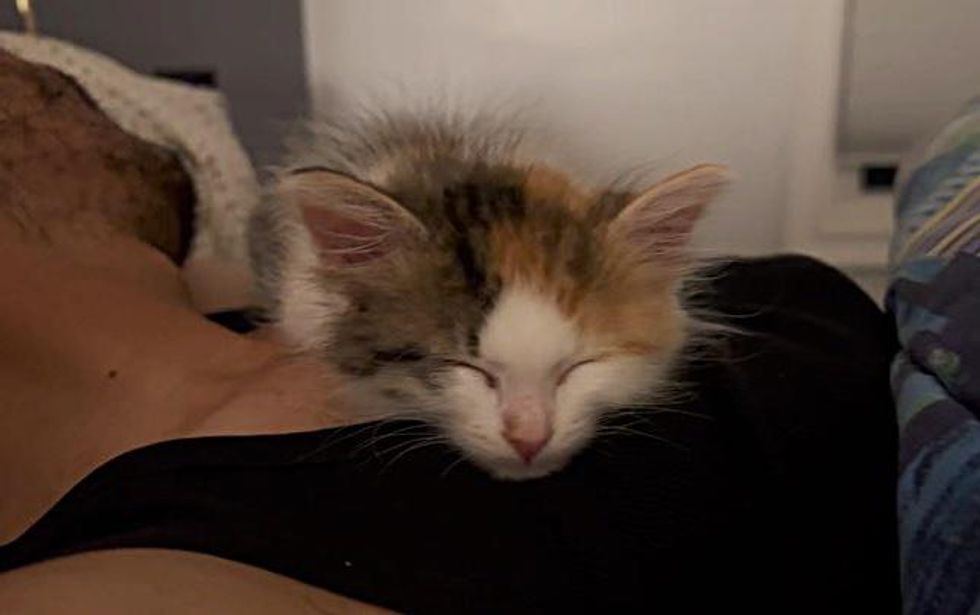 Cardamon makes sure her humans are never alone when they nap@kangaroothekitty
After weeks in foster care, the two best friends are now ready to find a place of their own.
"They are strongly bonded and will be adopted together. Cinnamon's head tilt has almost completely resolved," Amber told Love Meow.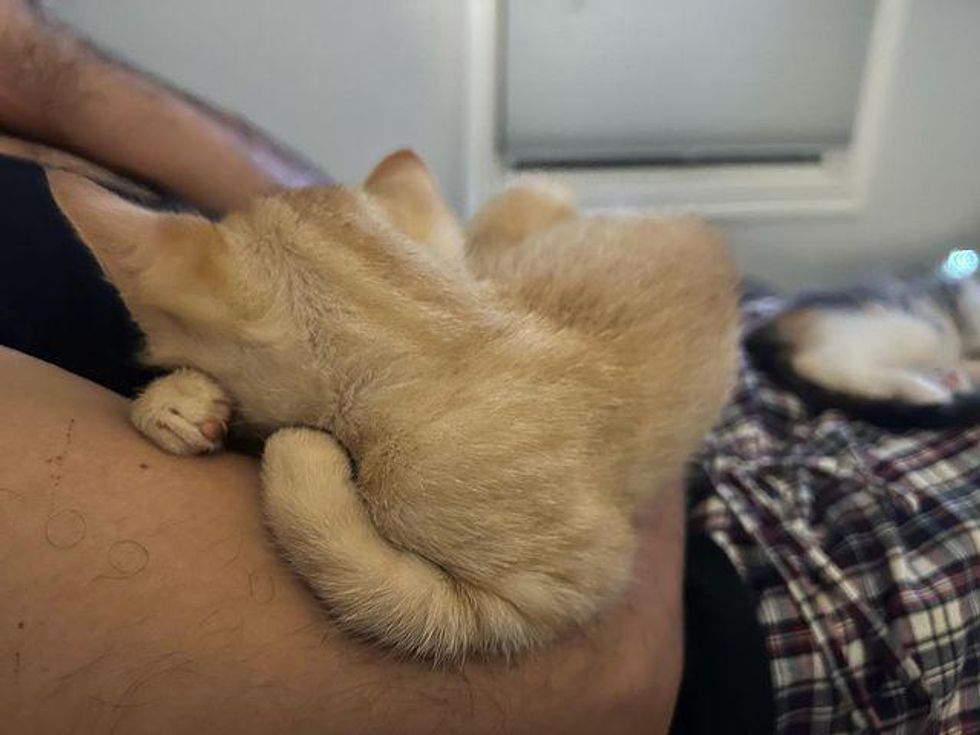 Cinnamon joins in the cuddle puddle@kangaroothekitty
The brother and sister from different mothers continue to shower everyone with hugs and purrs, while they wait for their forever home.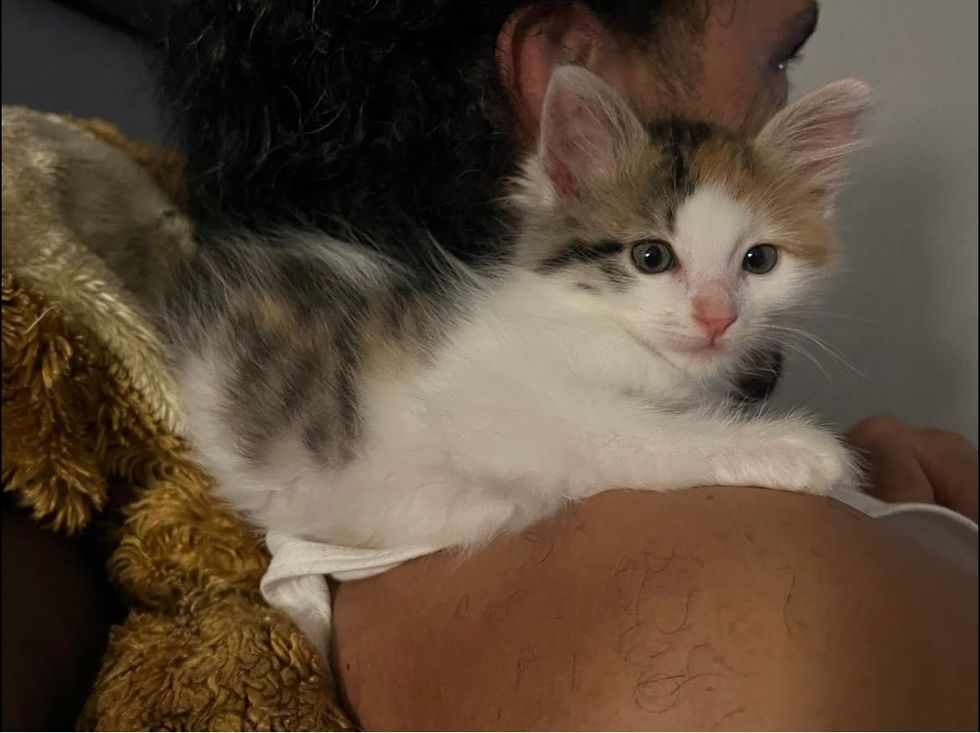 Snuggly shoulder torbie cat@kangaroothekitty
Cinnamon and Cardamom love their VIP life and being surrounded by their human and furry friends.
@kangaroothekitty
Share this story with your friends. Follow updates on Cinnamon and Cardamom and Saving Grace Rescue on Facebook and Instagram. Follow Joyce's fosters on Facebook and Instagram.
Related story: Woman Bikes Home with a Kitten in Her Backpack After They Crossed Paths at Intersection