Rescuers saved a family of cats and kittens who had been left behind, and came back to find the missing cat mom.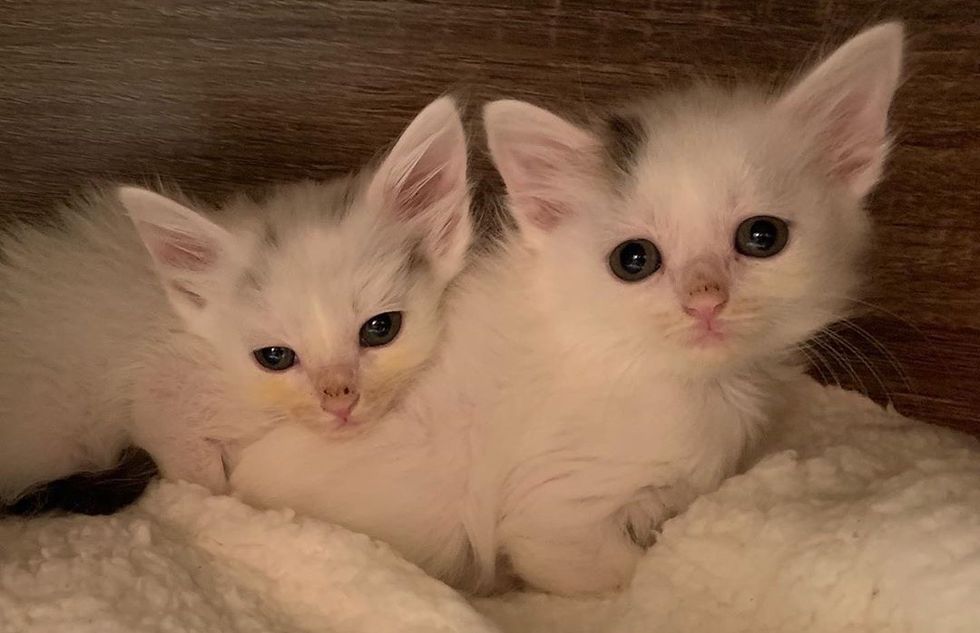 Sparkle Cat Rescue
Mid-September, Sparkle Cat Rescue, a rescue group in Burlington, North Carolina, was contacted about a number of cats and kittens needing rescue.
Their previous owners left them behind at a property in Asheboro, North Carolina when they were moving out. Rescuers found several adult cats and two litters of kittens at the location.
While the kittens were being rescued, one of the cat mothers escaped the house and ran off.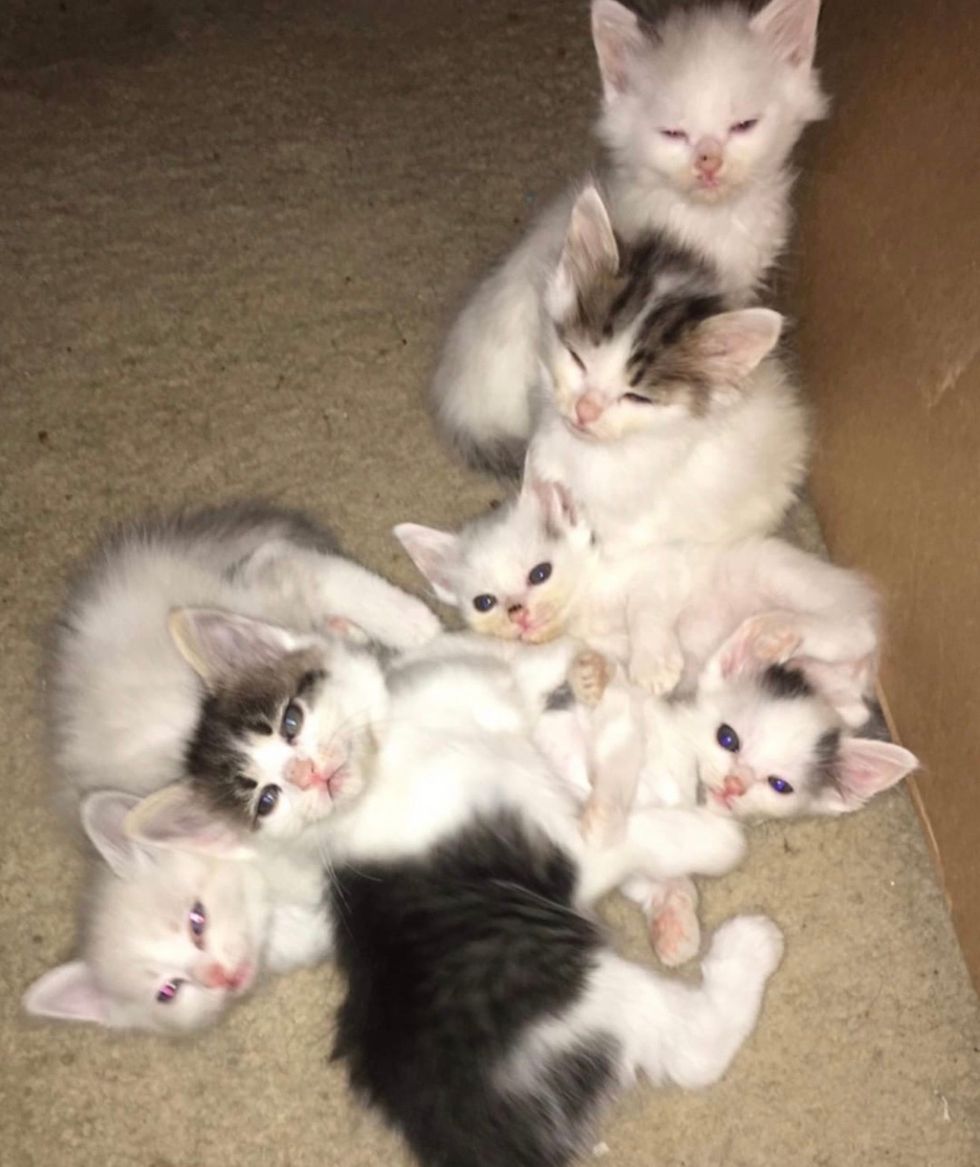 Sparkle Cat Rescue
After getting the other cats and kittens to safety, rescuers came back to search for the remaining cat. "We wanted to find the cat mom so they could all be reunited as soon as possible," Stephanie of Sparkle Cat Rescue told Love Meow.
The four younger kittens were missing their mama. After a long day of being rescued and getting transported to their foster home, they were a bit scared and exhausted.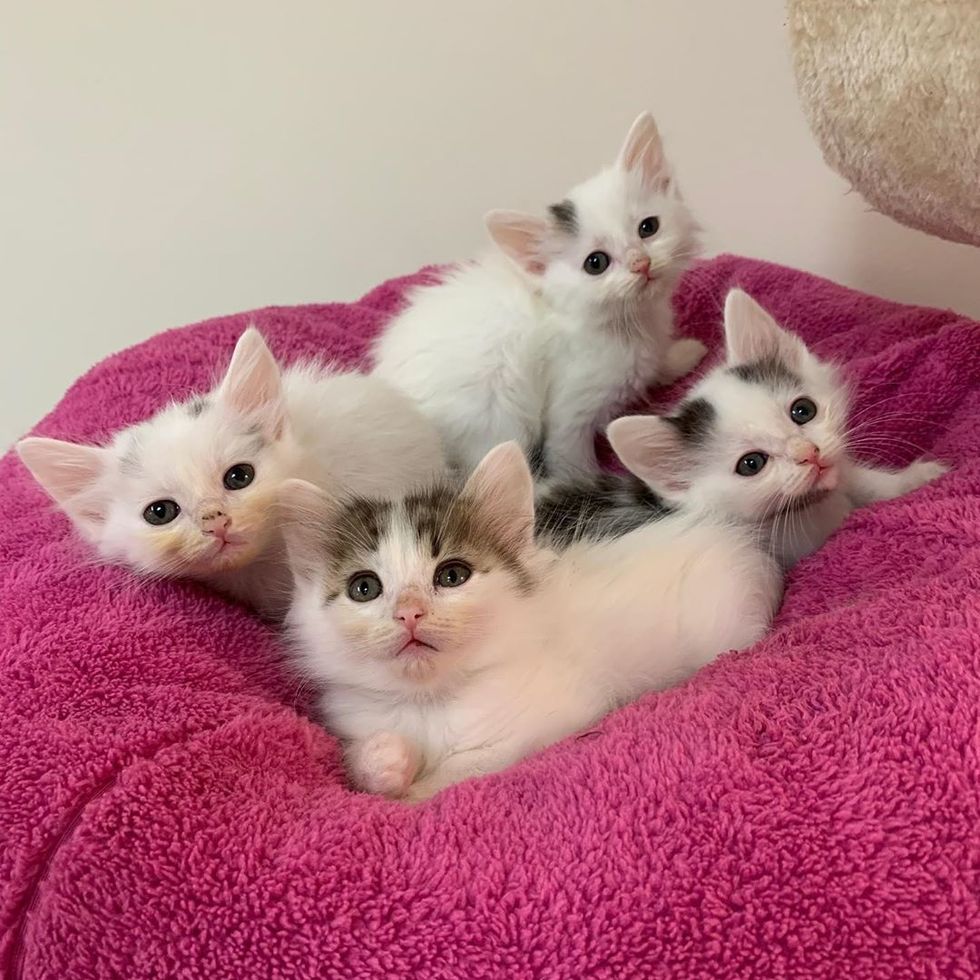 Sparkle Cat Rescue
They were constantly looking for their cat mom who was nowhere to be found.

Later that evening, an adult white cat showed up at the property — the missing cat finally returned. Once she was captured, they brought her to be reunited with her kittens.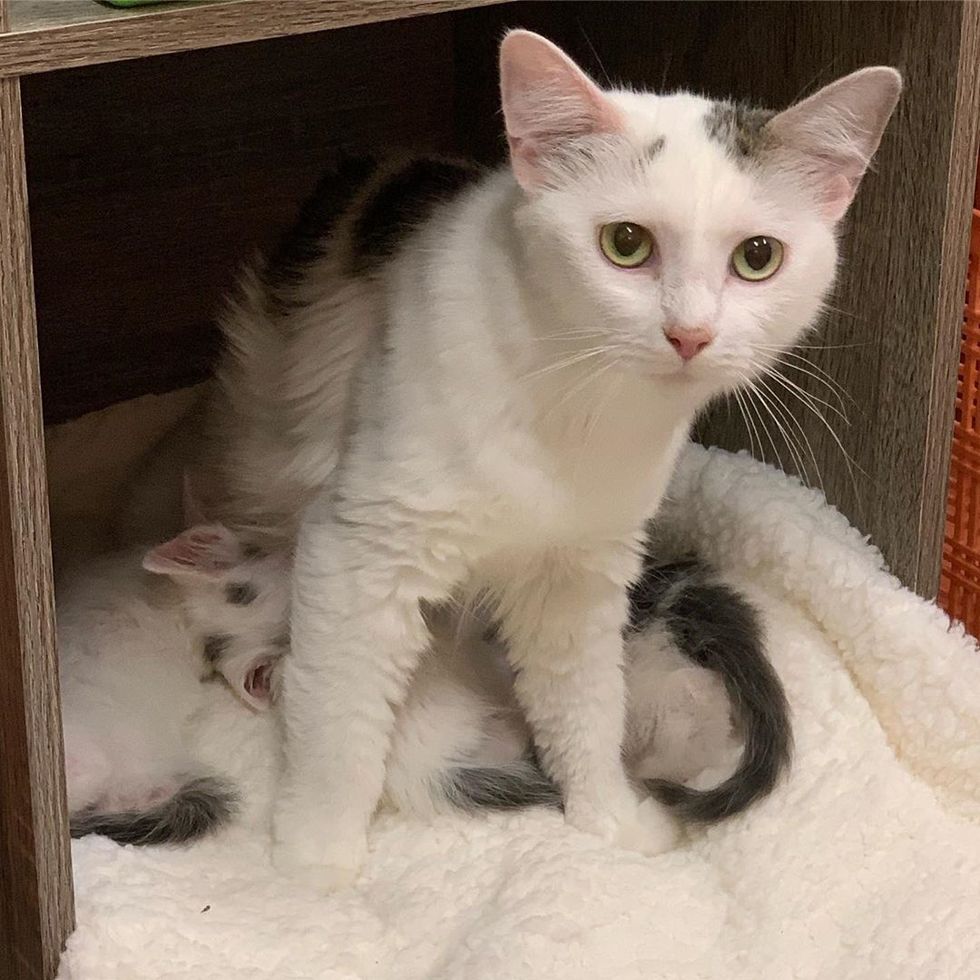 Sparkle Cat Rescue
"The kittens were so excited to see their mom, and she was happy to be reunited with them," Stephanie told Love Meow. "She lay down and started nursing and cleaning them."
The room was instantly filled with purrs and happy chirps.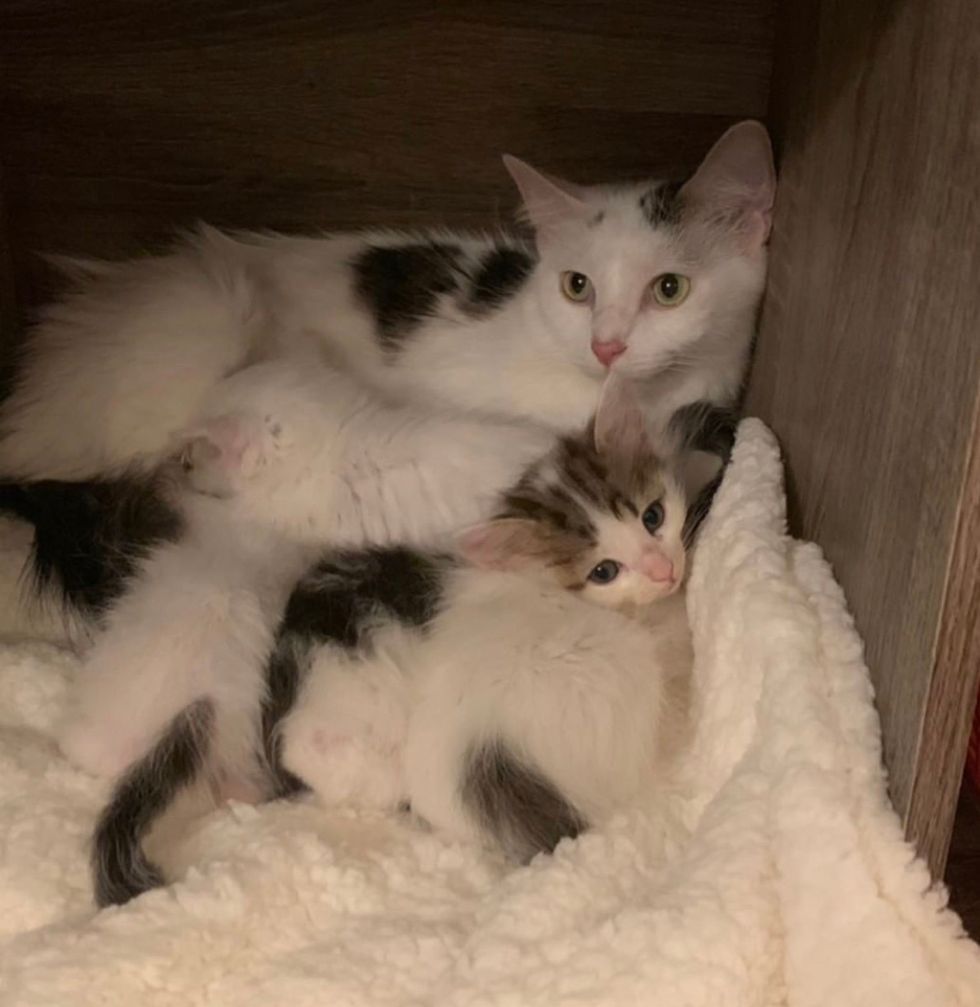 Sparkle Cat Rescue
Many foster volunteers from Sparkle Cat Rescue stepped up that day, so all the cats and kittens rescued from the property could have a comfortable home to stay and recover.

Watch Mama and her kittens in this cute video:
Cat reunited with her kittensyoutu.be
The kittens clung to their doting mama and followed her everywhere around the room.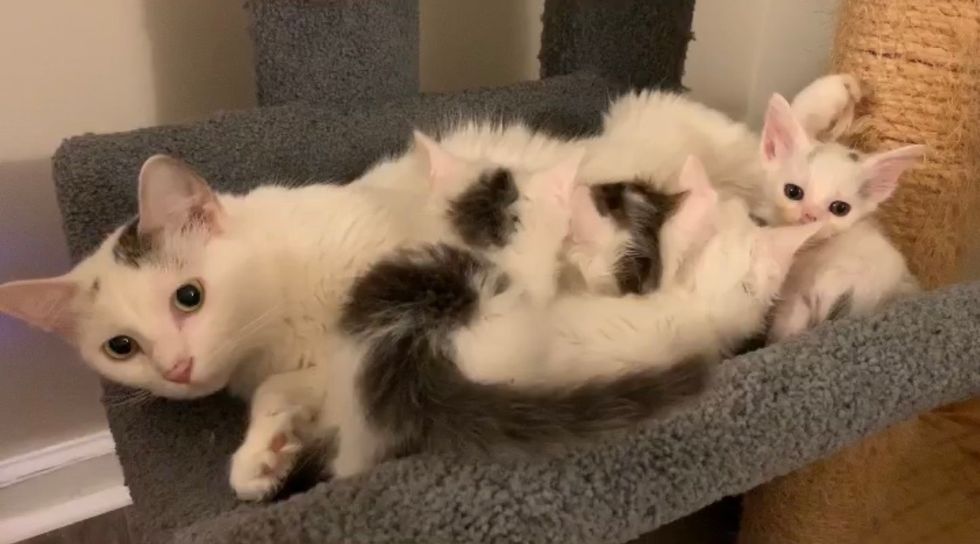 Sparkle Cat Rescue
The sweet Mama walked up to her foster mom for some love while she was taking a break from the kittens.
She was grateful to be rescued and to have someone help care for her babies.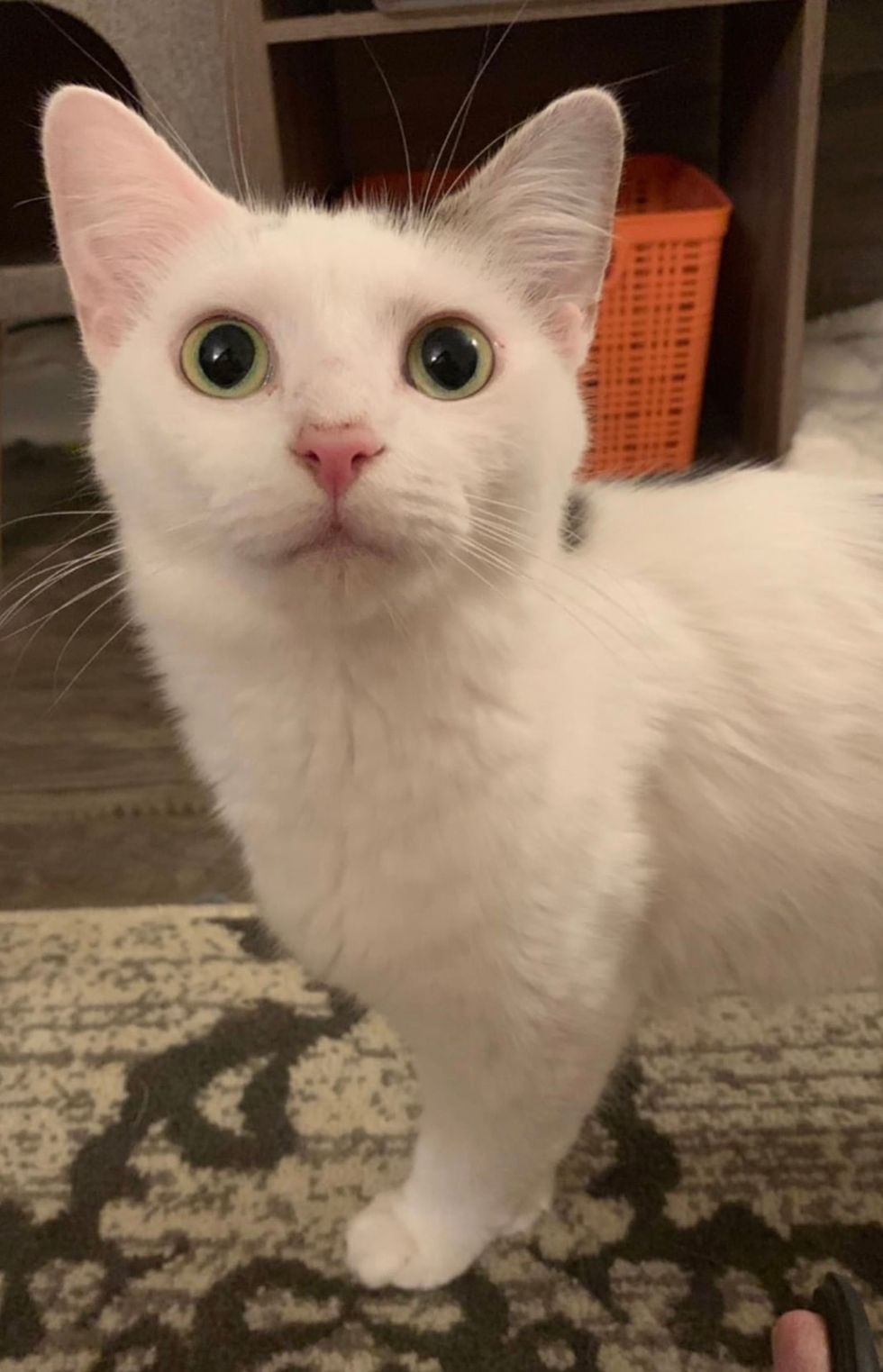 Sparkle Cat Rescue
The little ones were named Sheldon, Zazzle, Razzle and Dazzle. They quickly came out of their shell after their mom's return.

Little Zazzle is like a mini version of her cat mom.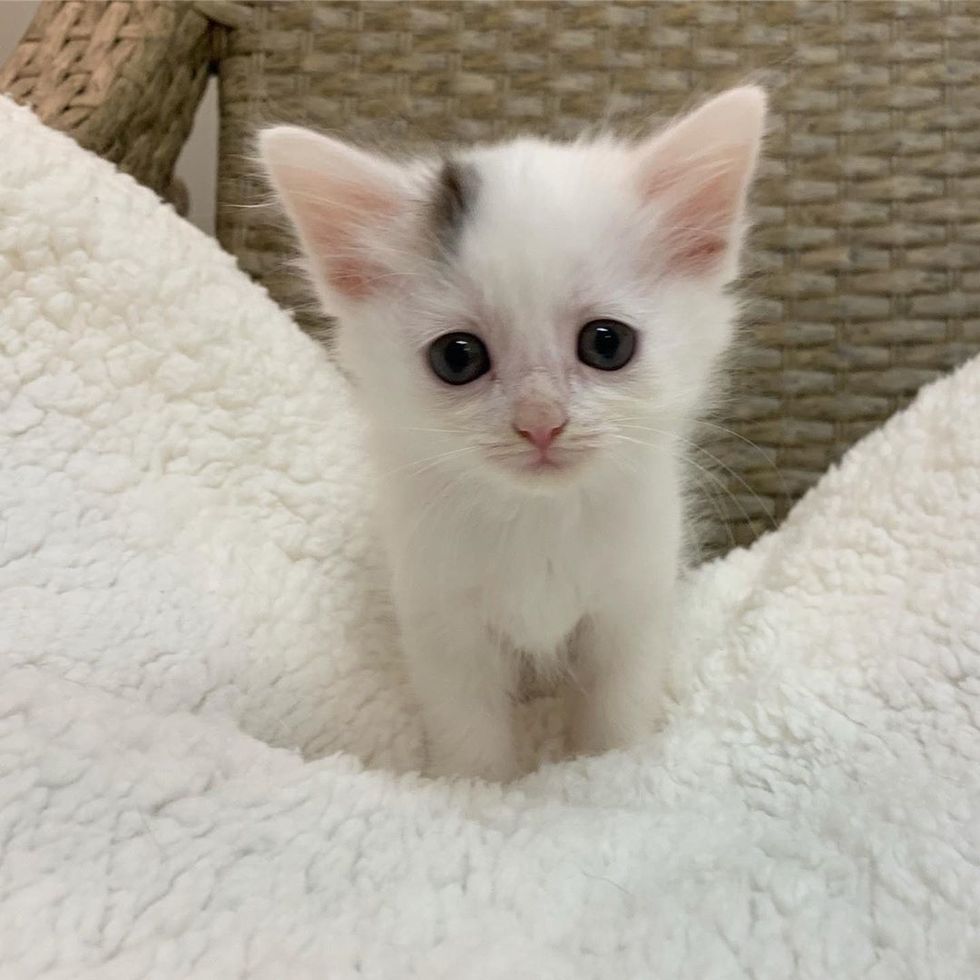 Sparkle Cat Rescue
She's playful and mischievous, peeking from behind her mama.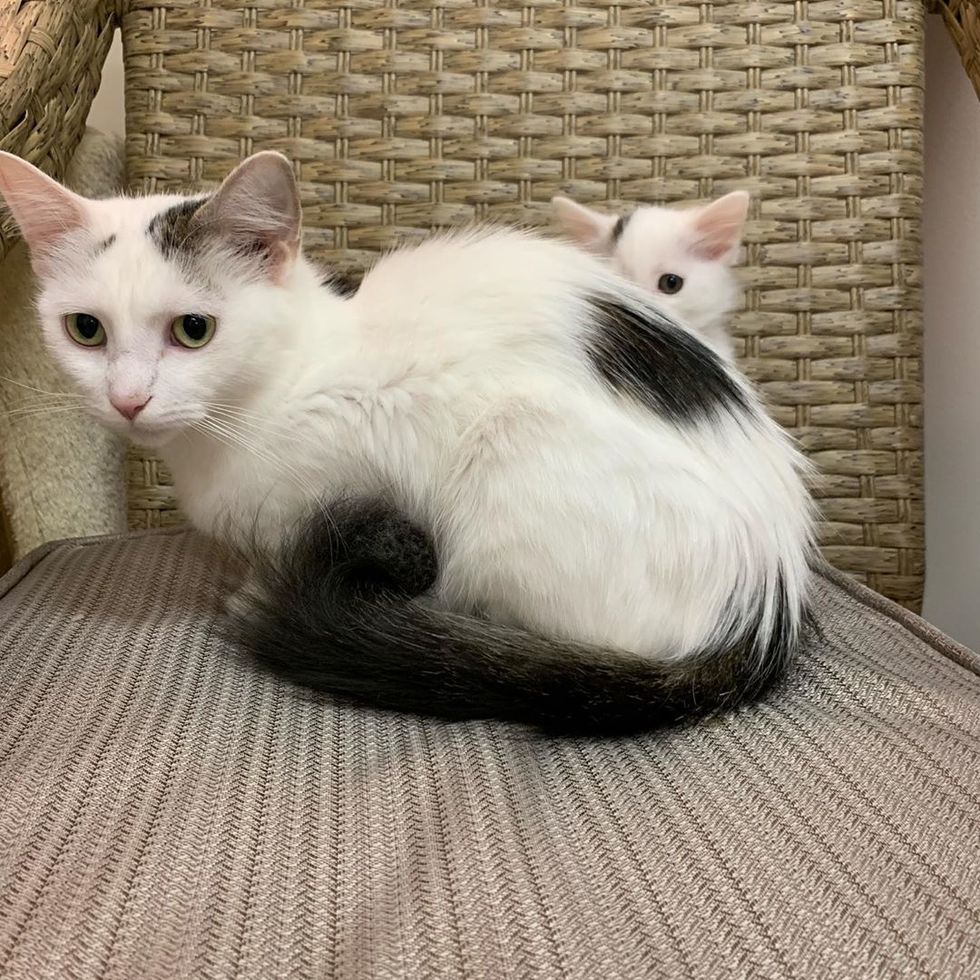 Sparkle Cat Rescue
Razzle is a little shy but a great climber. She likes to nap on the cat tree and is as sweet as can be.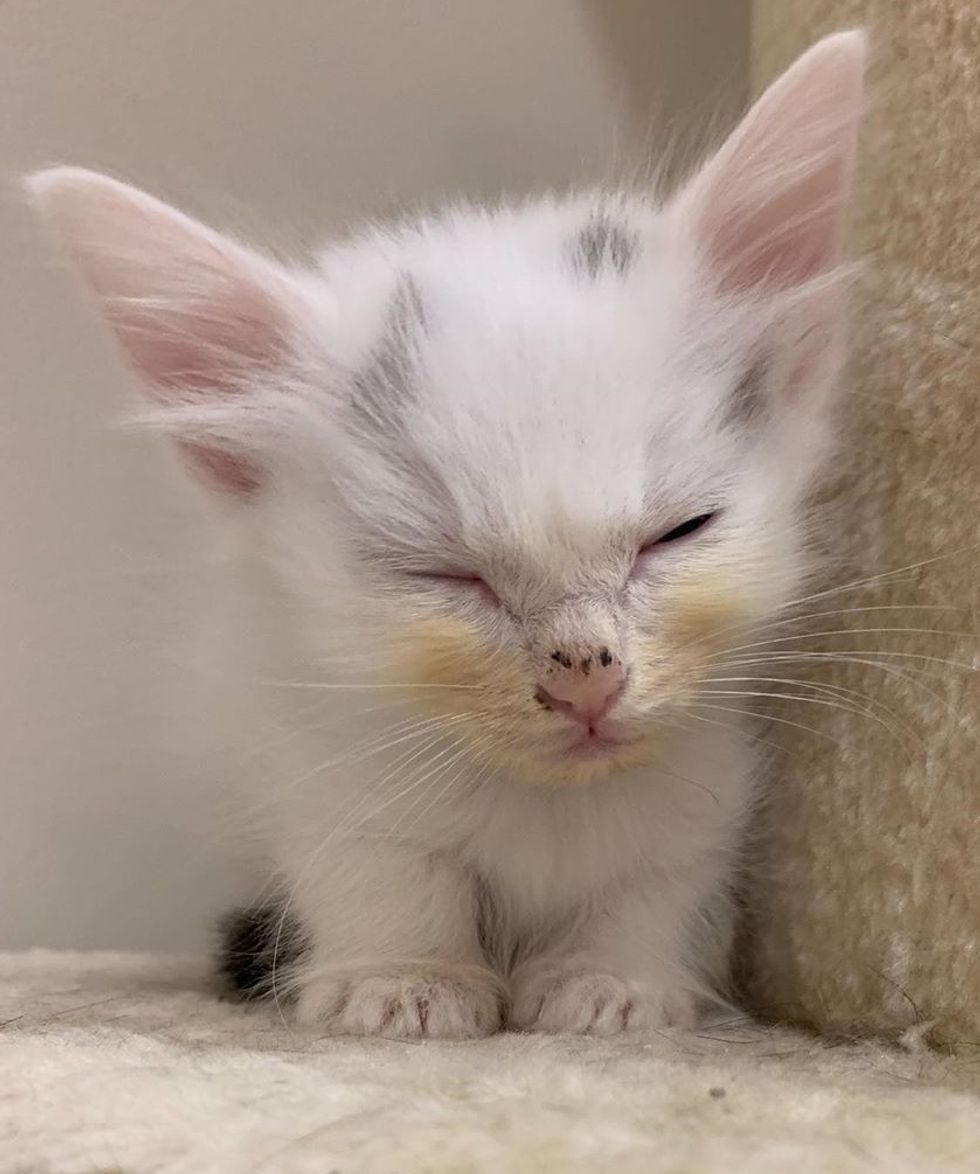 Sparkle Cat Rescue
"This mama is so happy to be safe and sound with her babies. They are doing well and will never be homeless again."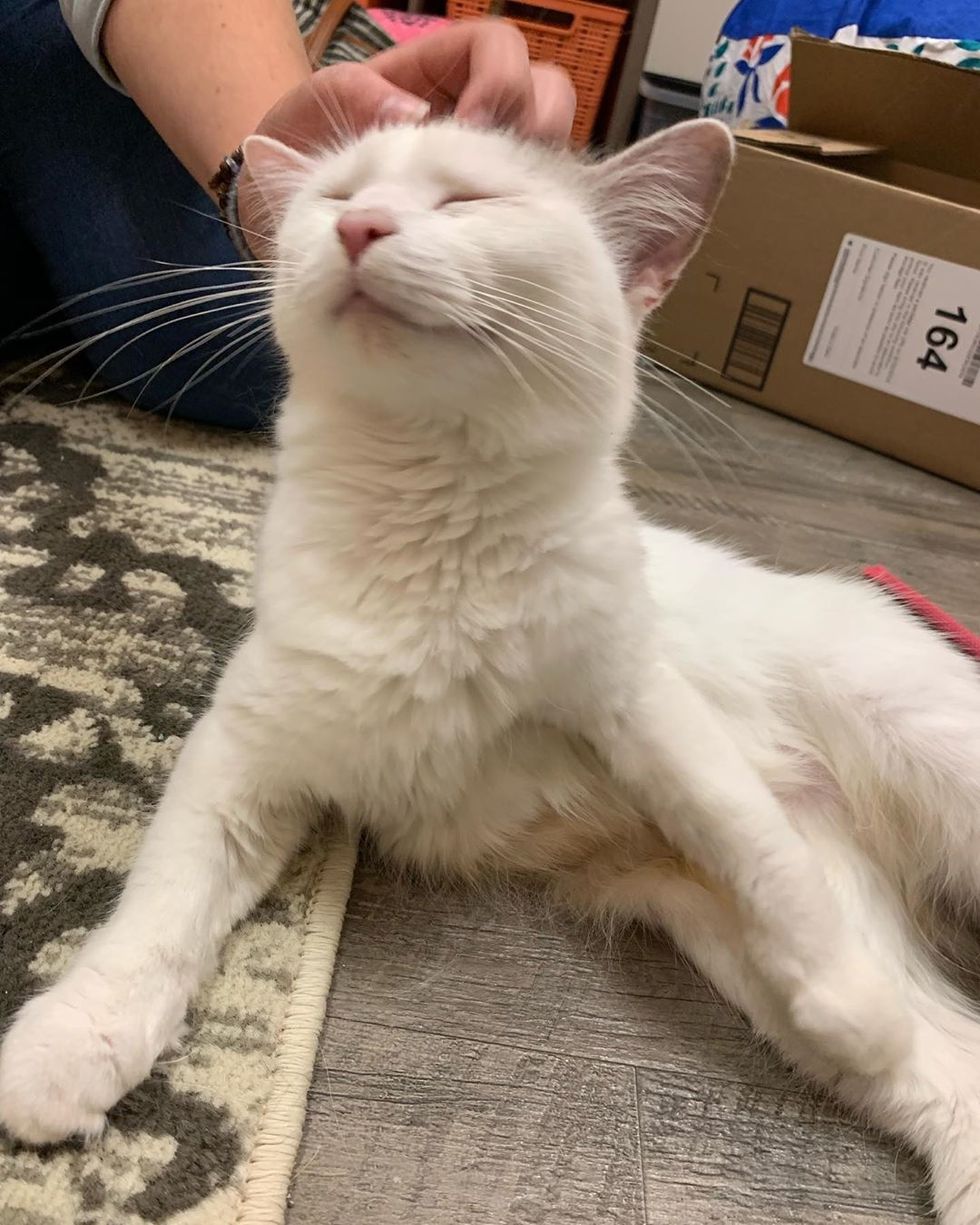 Sparkle Cat Rescue
Share this story with your friends. Follow Sparkle Cat Rescue on Facebook and Instagram.
Related story: Cat Walks to Neighbor's Home and Finds Kindness After His Own Family Left Him Behind