Rescuers saved four kittens found in a trash bag and went back to find their mom.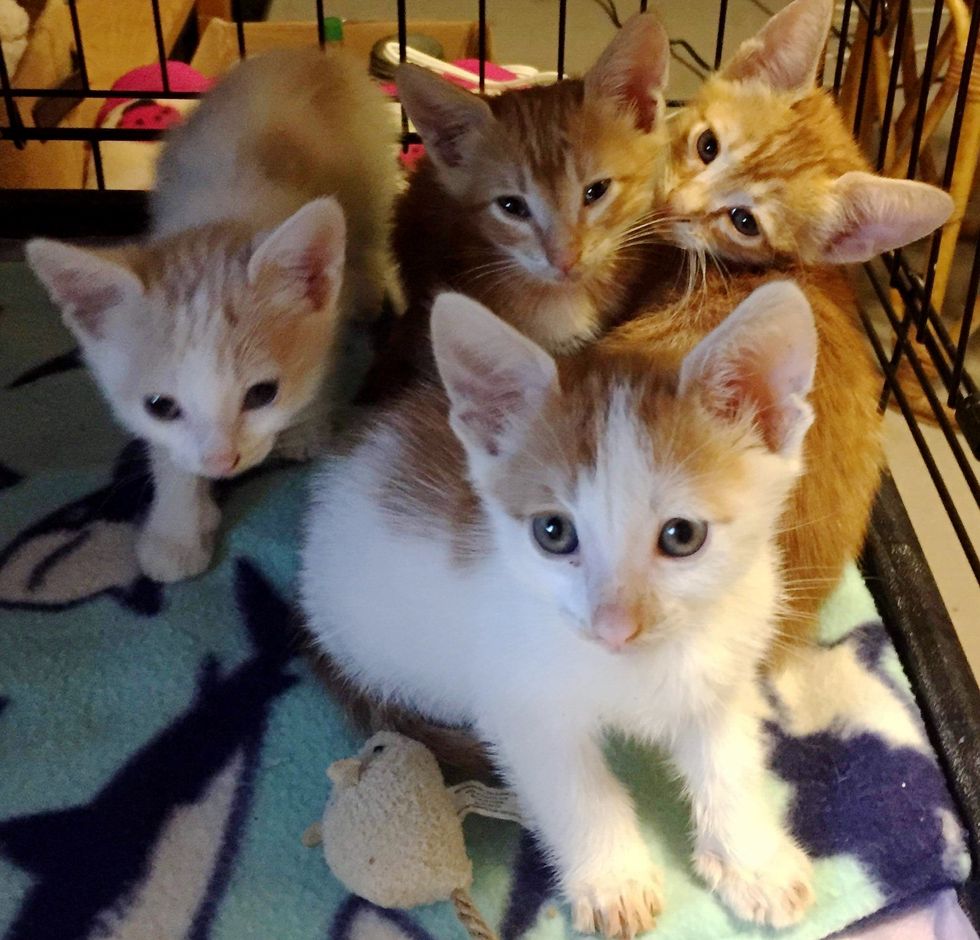 Saving One Life - San Diego
Brenda Ortiz, an animal rescuer based in Los Angeles, was contacted about a feline family that had been abandoned in a neighborhood of southern Los Angeles.

A Good Samaritan from the area heard meowing in an alley and found four little kittens in a plastic bag. "She took them into her home to feed them and give them water. They were so thirsty and thin," Brenda shared with Love Meow.
Brenda reached out to her community to look for a rescue to take them in. Saving One Life - San Diego, a volunteer-run, no-kill rescue group, immediately stepped up to help.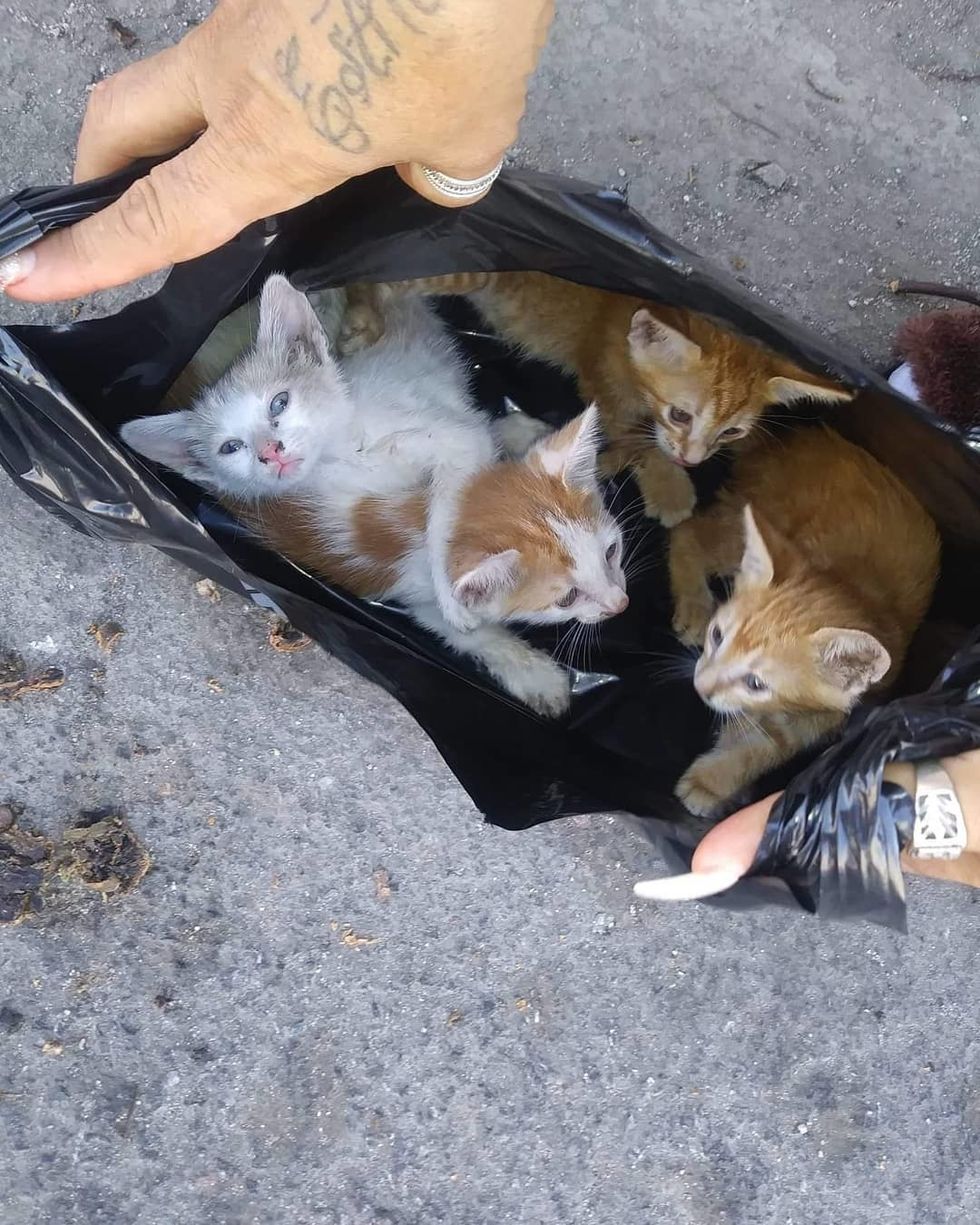 Saving One Life - San Diego
"We, like all rescues during kitten season are full. However, when we saw these images we knew we had to act," Brianne Youngberg, Director of California Operations Saving One Life, told Love Meow. "Multiple people volunteered to drive from Watts to Vista, California."

The kittens were given medical attention they desperately needed, plenty of food and a warm, cozy place to relax. They were dehydrated and two were very malnourished and needed round-the-clock supplemental care.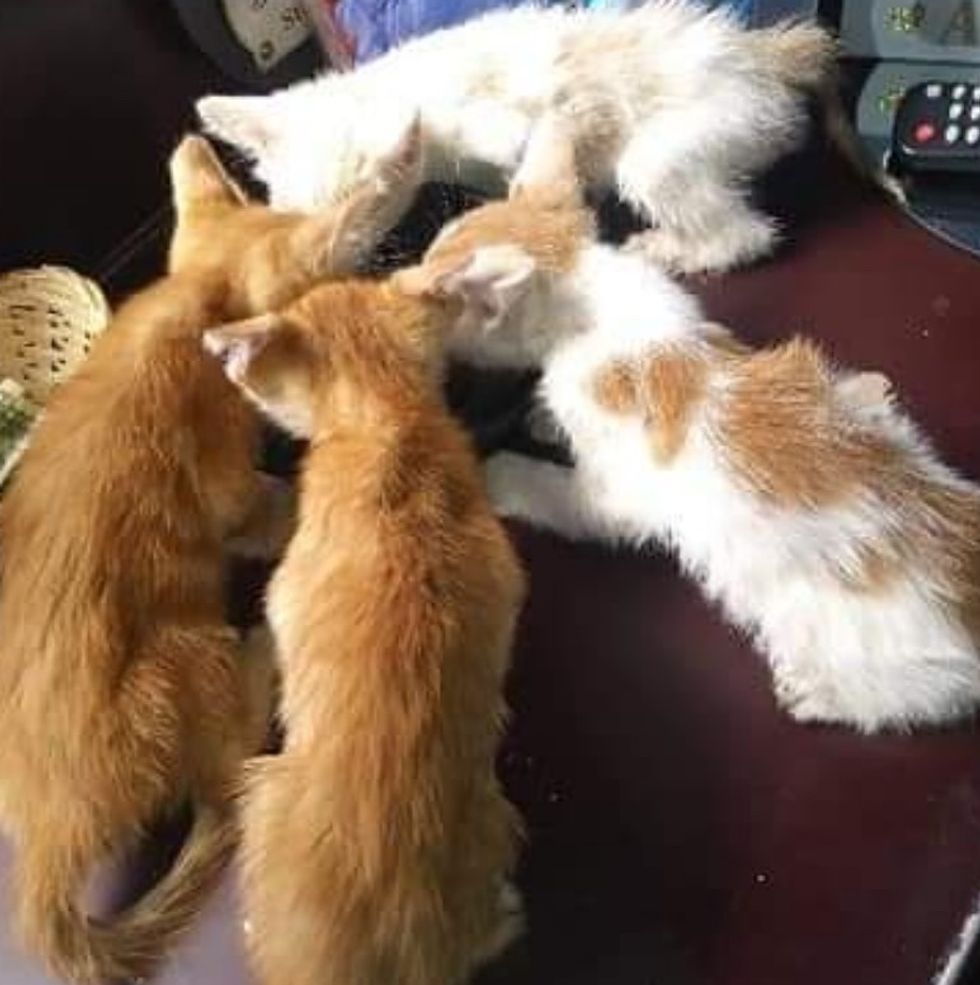 Saving One Life - San Diego
Over the next few days, all four kittens (Faith, Love, Hope and Spirit) bounced back on their paws. They put on weight and gained lots of strength.

The rescue continued to try to locate the cat mom. When they learned that Animal Control had picked her up along with her remaining kittens, they immediately contacted the county shelter. Two of the kittens didn't make it, but they were able to rescue the cat mama and her last kitten.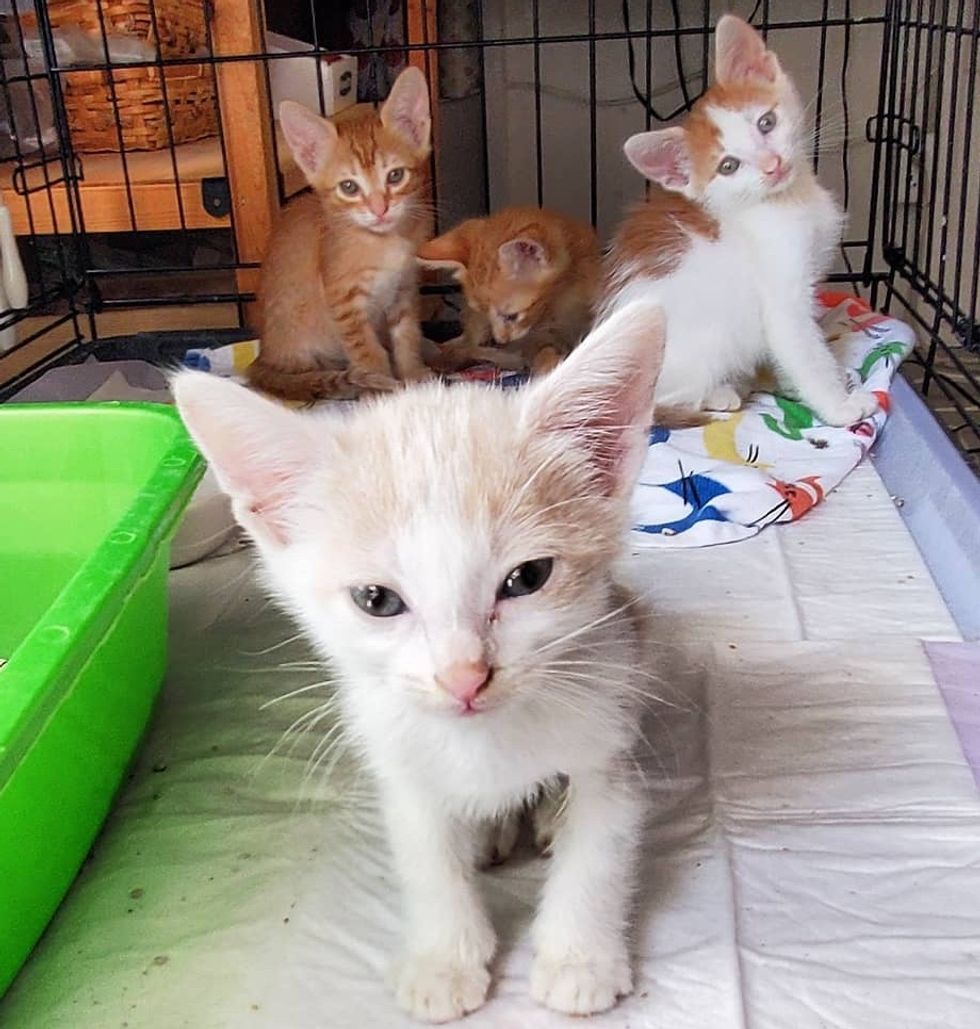 Front: Faith. Back: Love, Hope and SpiritSaving One Life - San Diego
"The surviving baby that was saved with mom is a boy and has been named Miracle. Momma has been named Destiny."

The mother and son duo arrived at their foster home yesterday. When they were brought into the kitty room, the other four kittens quickly picked up their scent.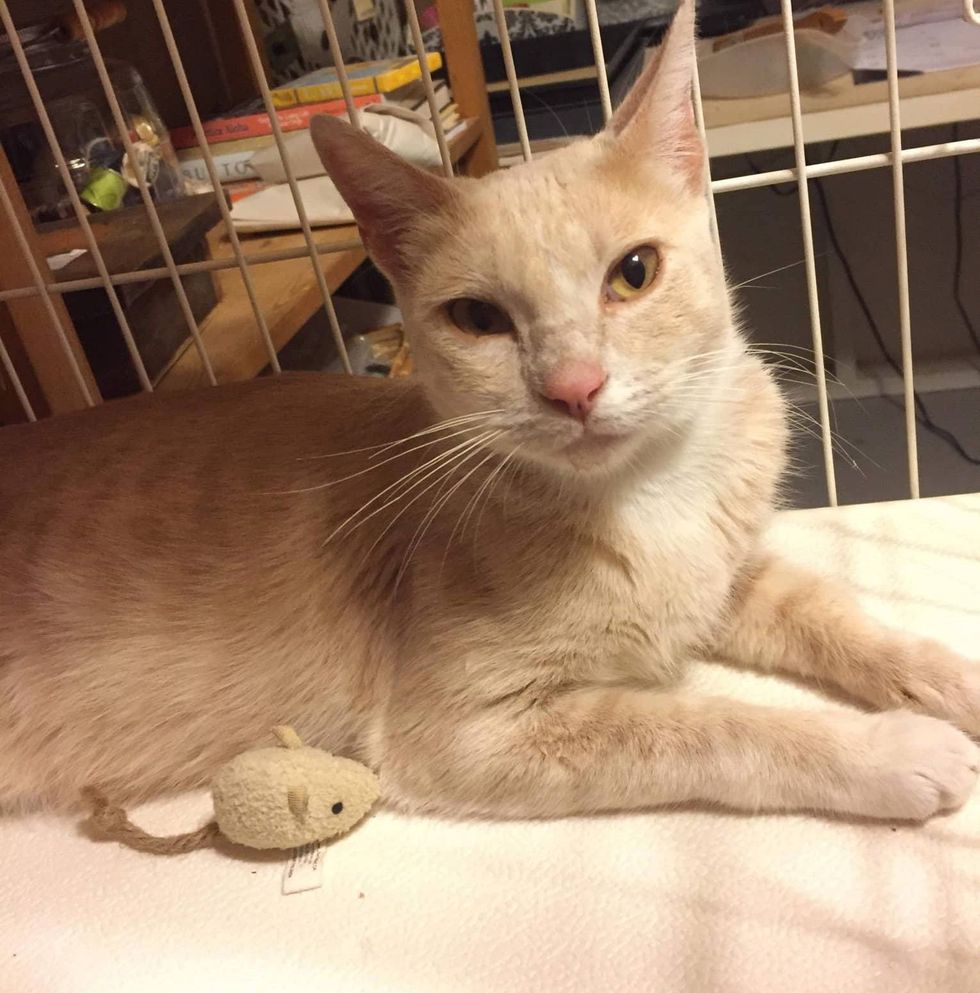 Saving One Life - San Diego
They walked right up to their mom and immediately tried to nurse. Destiny recognized her kittens and started mothering them. She was so happy to have them back by her side.
Watch this little family and their reunion in this video:
Rescued kittens reunited with their cat momyoutu.be
"They have been reunited and it feels so good. The kittens have their mommy and brother back and everyone is thrilled," the rescue said.
"They will all need some extra TLC and medical care to get them back on track. But once healthy, they will be available for adoption."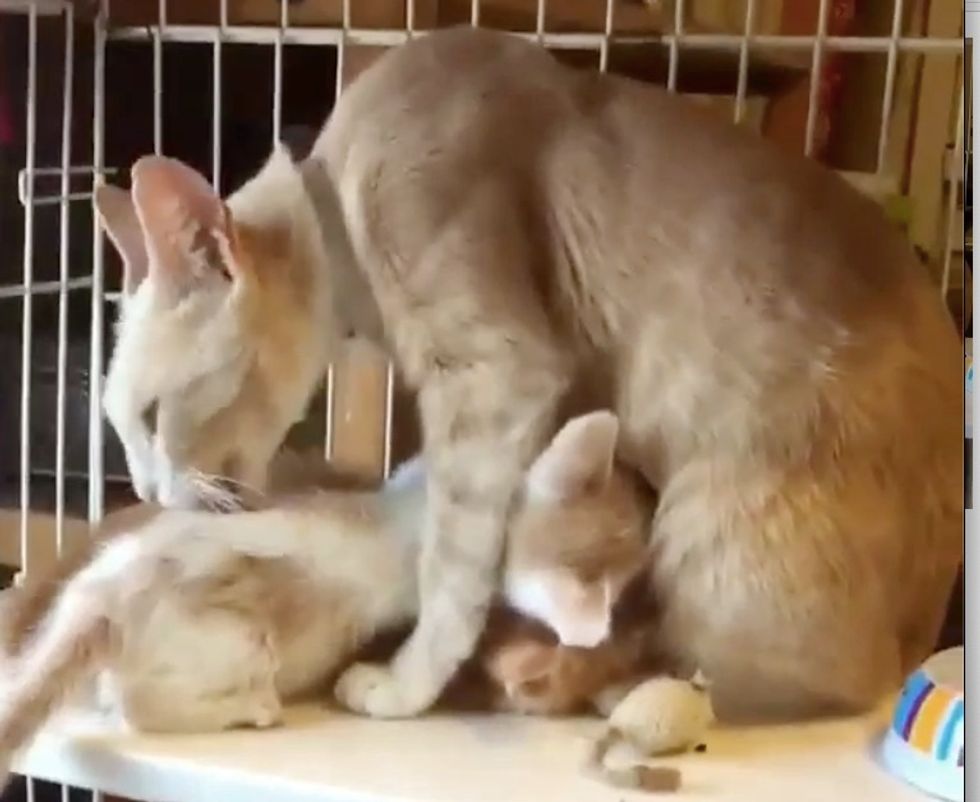 Saving One Life - San Diego
The kittens are thriving now that Mama Destiny is back. Nothing is better than a mother's love.

"We are so excited. So many people stepped up to make this happen."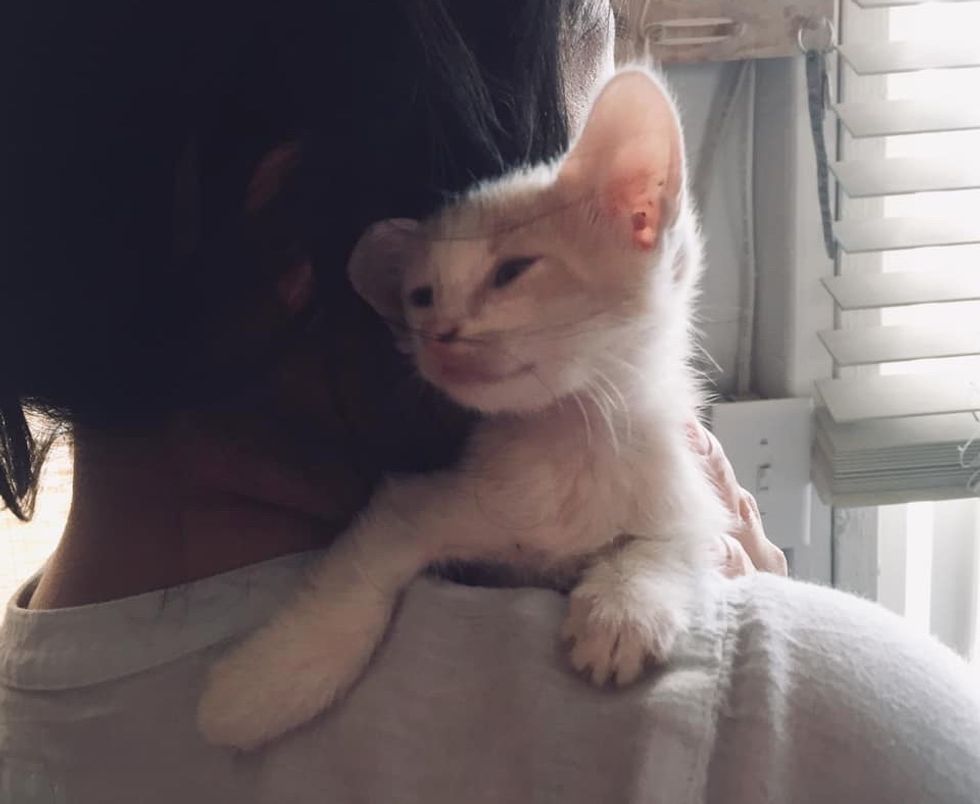 Saving One Life - San Diego
Share this story with your friends. Follow updates on this beautiful family and Saving One Life - San Diego on Facebook. If you would like to support their rescue efforts, click here to see how you can help.
Related story: Rescuers Found Kitten Through a Fence and the Kitty Was Not Alone