A Good Samaritan spotted a kitten on the road and followed the little one in attempt to find others. To her surprise, she discovered four little bundles of fluff living in a cat colony, in need of help.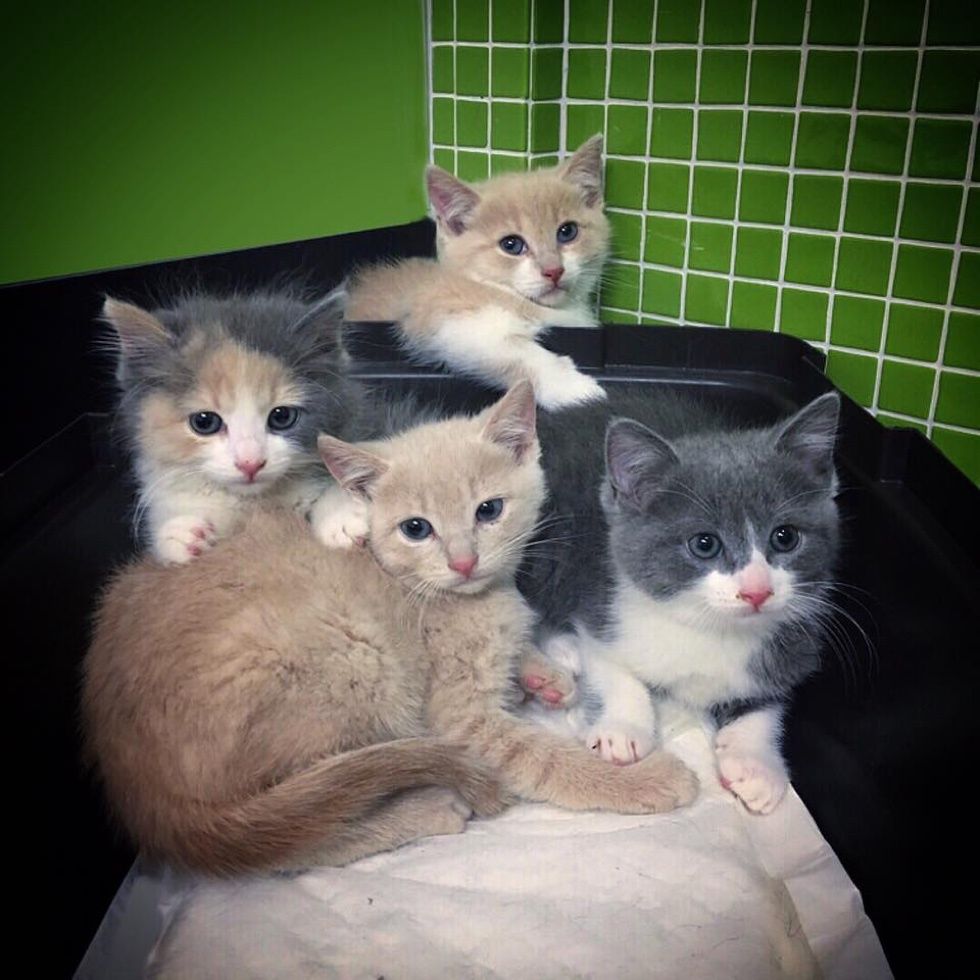 Chatons Orphelins Montréal
Lorie from Montréal, Canada discovered the kittens and immediately reached out to a local rescue, Chatons Orphelins Montréal (COM), to inquire for help to catch the kittens and get the adult cats spayed and neutered.

Volunteers responded right away and came with humane traps. After waiting for a while, they were able to get all four kittens and their feral cat mama.
"The cat mother went to a TNR (trap-neuter-return) program to be spayed and would be returned to the cat colony that a lady is caring for," Celine Crom of COM told Love Meow.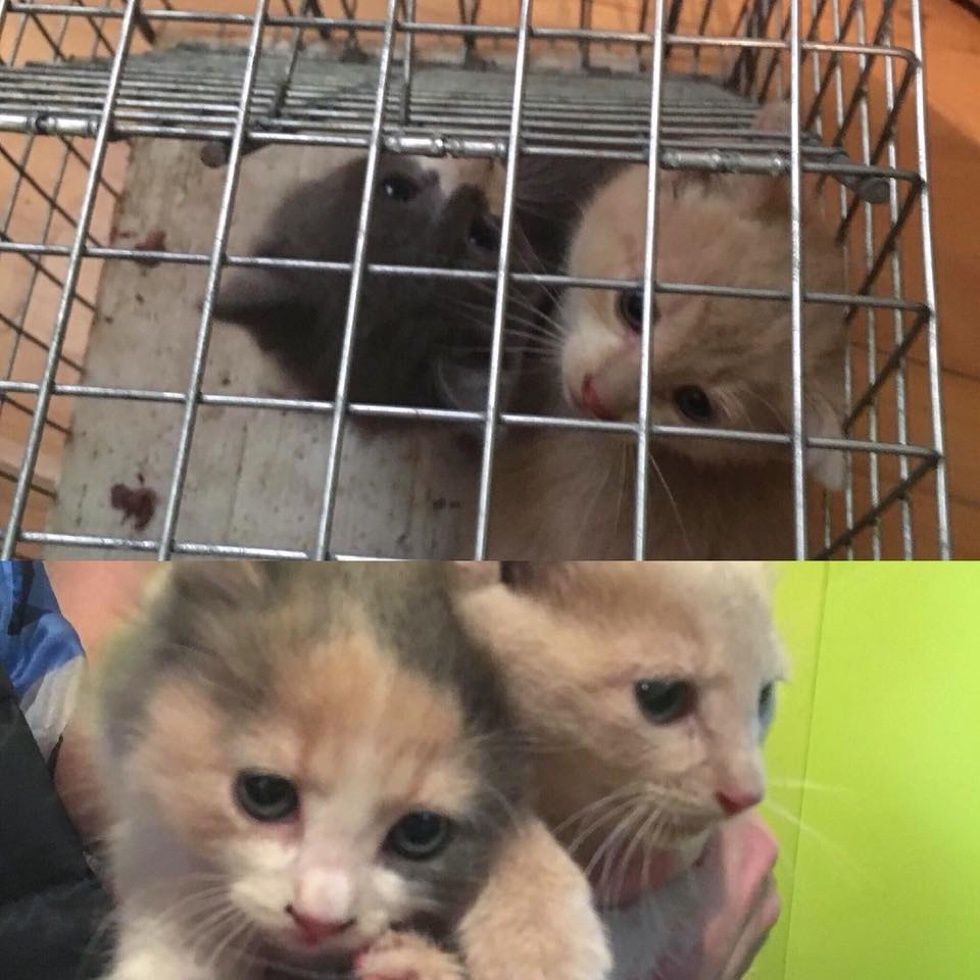 Chatons Orphelins Montréal
The 9-week-old kittens were taken into the rescue so they could be weaned, socialized and get a chance for a better life. The four felines were completely terrified when they arrived as they hadn't had any human contact prior.

They were huddled up together the entire time and refused to be taken away from their siblings. "They did not understand what was happening and their hearts were beating out of their chests when we opened the cage," the rescue added.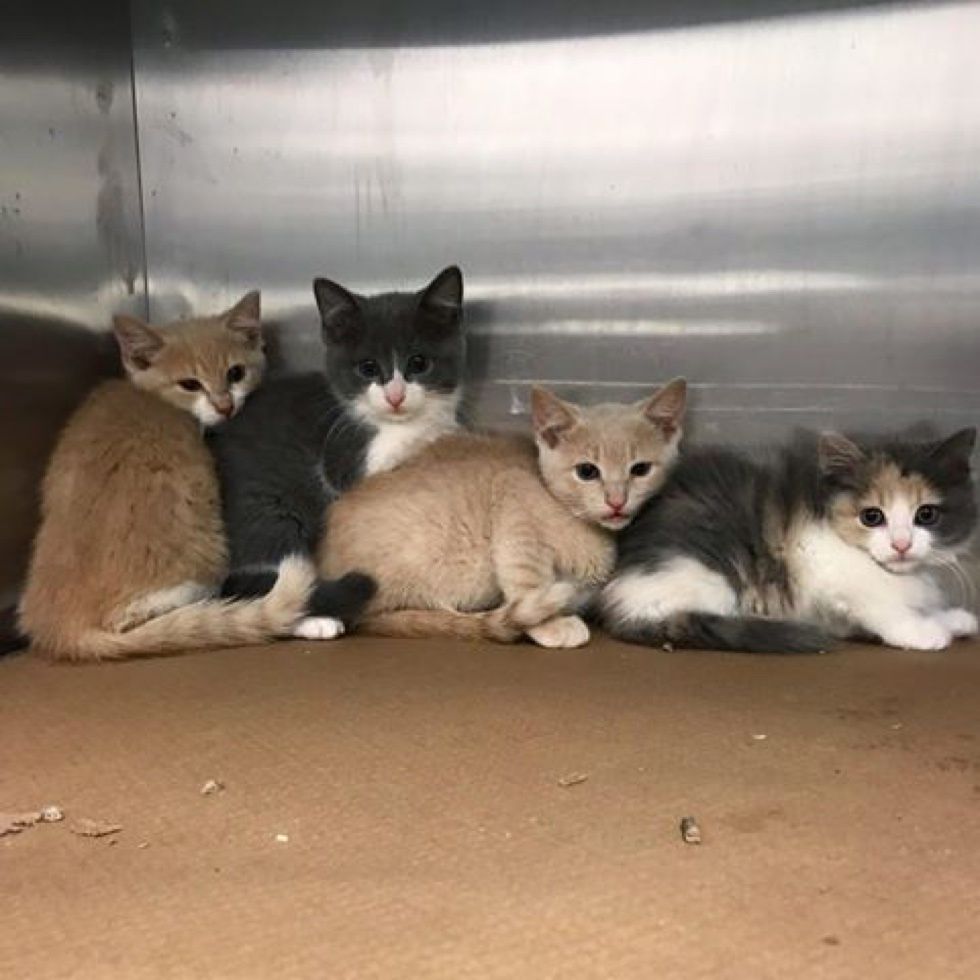 Chatons Orphelins Montréal
"There are two boys, Tintin (beige) and Charlie (gray and white), and two girls, Rachel (dilute calico) and Luce (beige and white). They are very shy and it takes patience to gain their trust."

While they were in transport, the kittens stuck together in the carrier, keeping each other comforted. Their foster mom Amandine didn't have the heart to break them apart, so came up with an idea to help the little ones relax.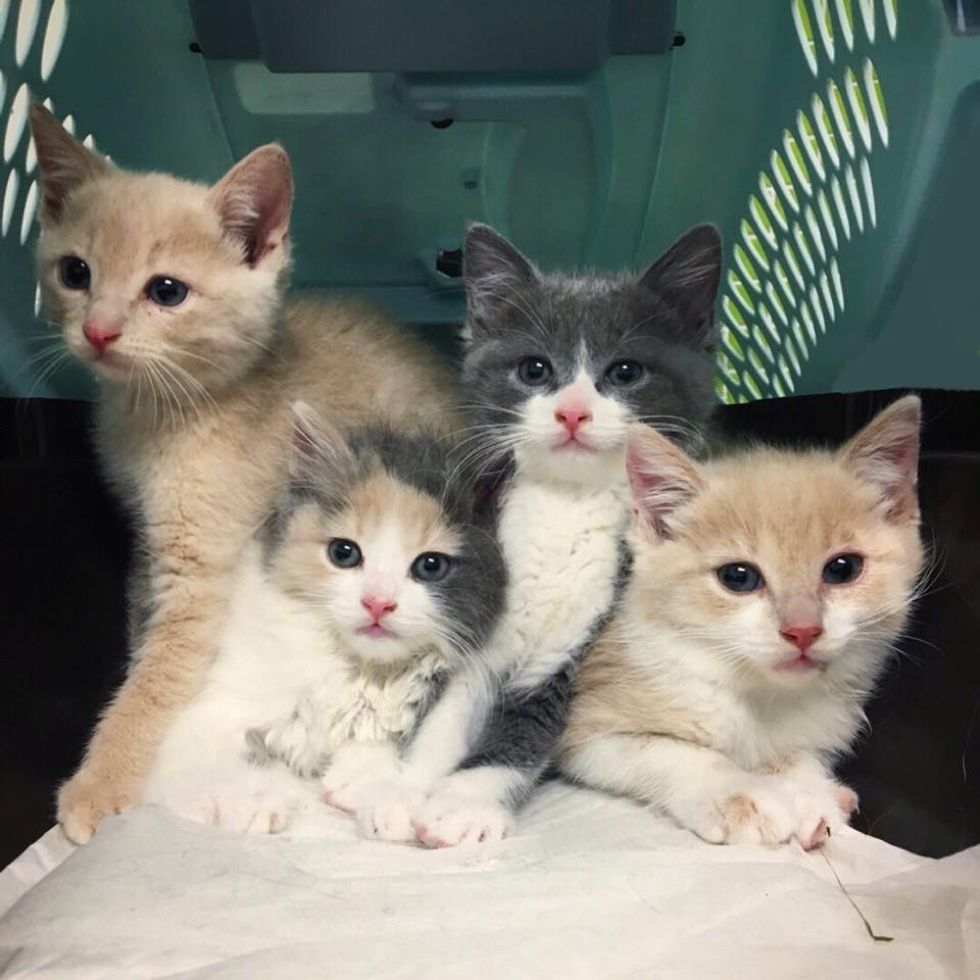 Chatons Orphelins Montréal
The kittens insisted on staying in a pack of four so Amandine scooped them up and put them in her lap for a big group hug.
Their little hearts were beating fast, but as soon as they were being petted, they felt that surge of love that they'd never felt before, and calmed down.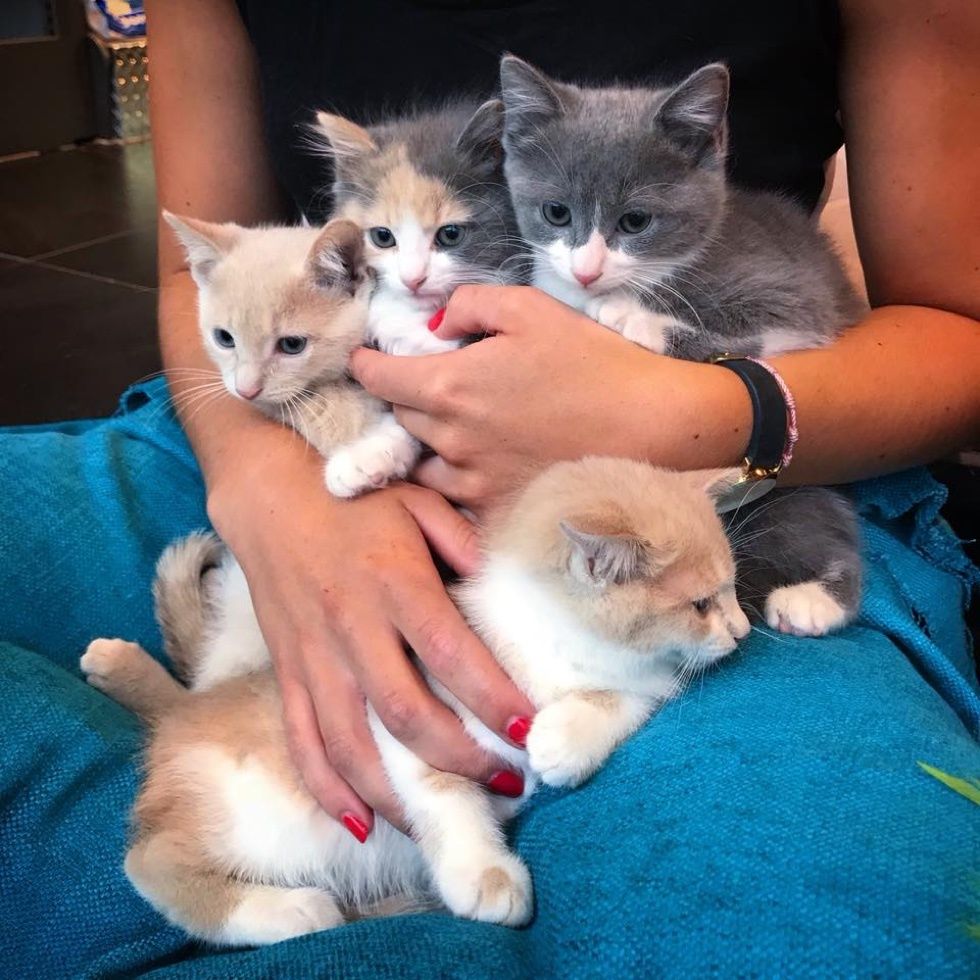 Chatons Orphelins Montréal
After a few intense cuddle sessions, the kittens warmed up to their foster mom and mustered enough courage to venture out a bit to play and explore.

"The kittens are still shy but we are working on making them feel more comfortable with humans," Celine told Love Meow.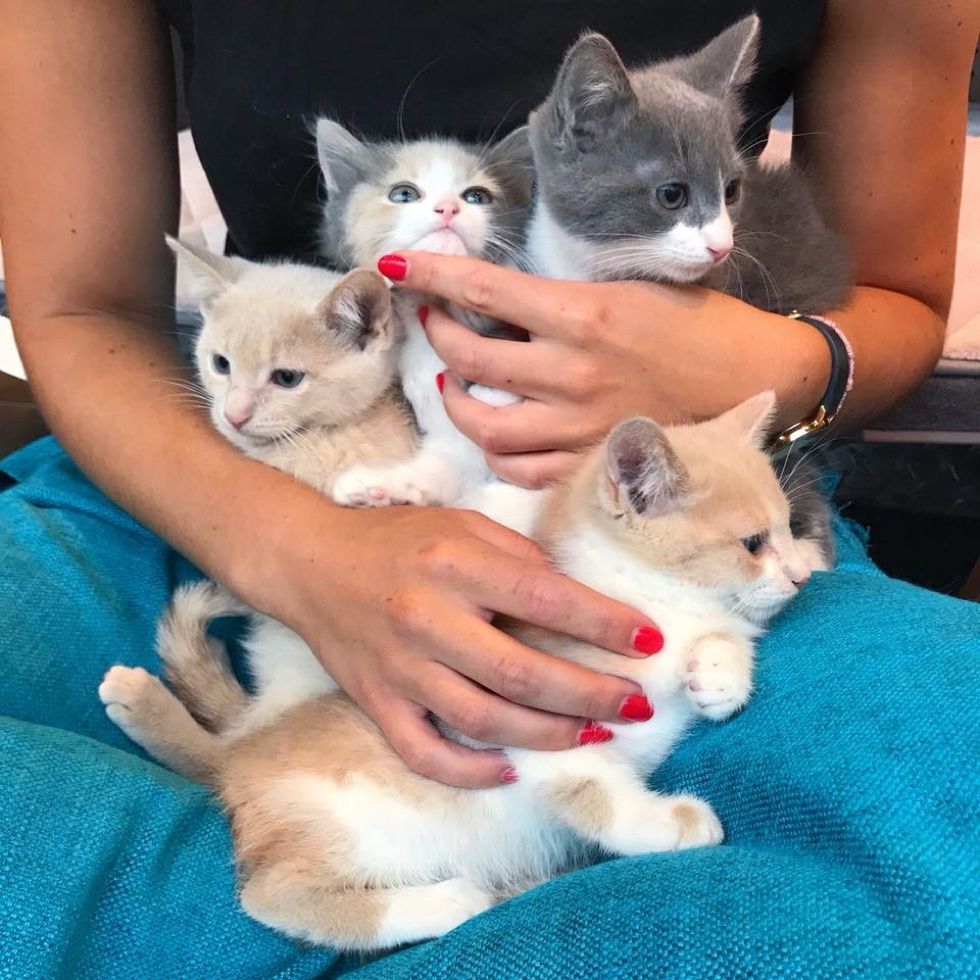 Chatons Orphelins Montréal
After some chin scratches, Rachel the calico, the tiniest of the litter, really came around.
"She is now the leader of the crew despite being the runt. She's the boldest and most curious. We are confident to win her purrs some day."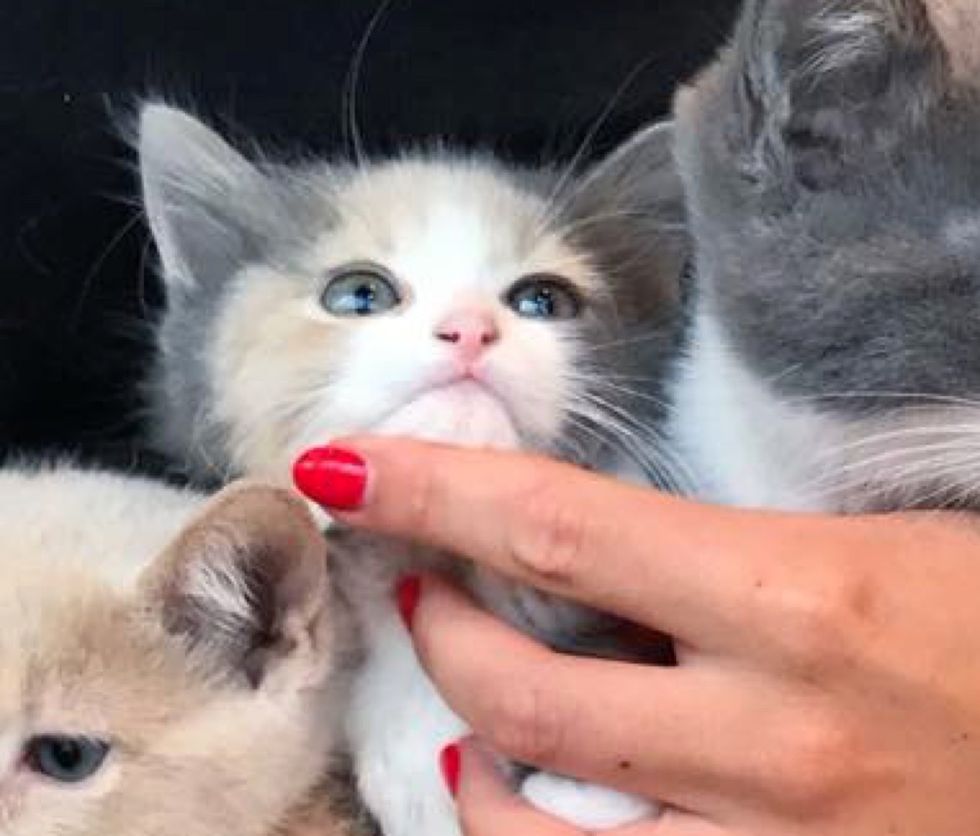 Chatons Orphelins Montréal
Now the litter of four have been transferred to a new foster home with Sarah and her three resident cats, Gustave, Effie and Scarlett.
The older kitties took the little youngsters under their wing and helped them adjust to living in a home with humans.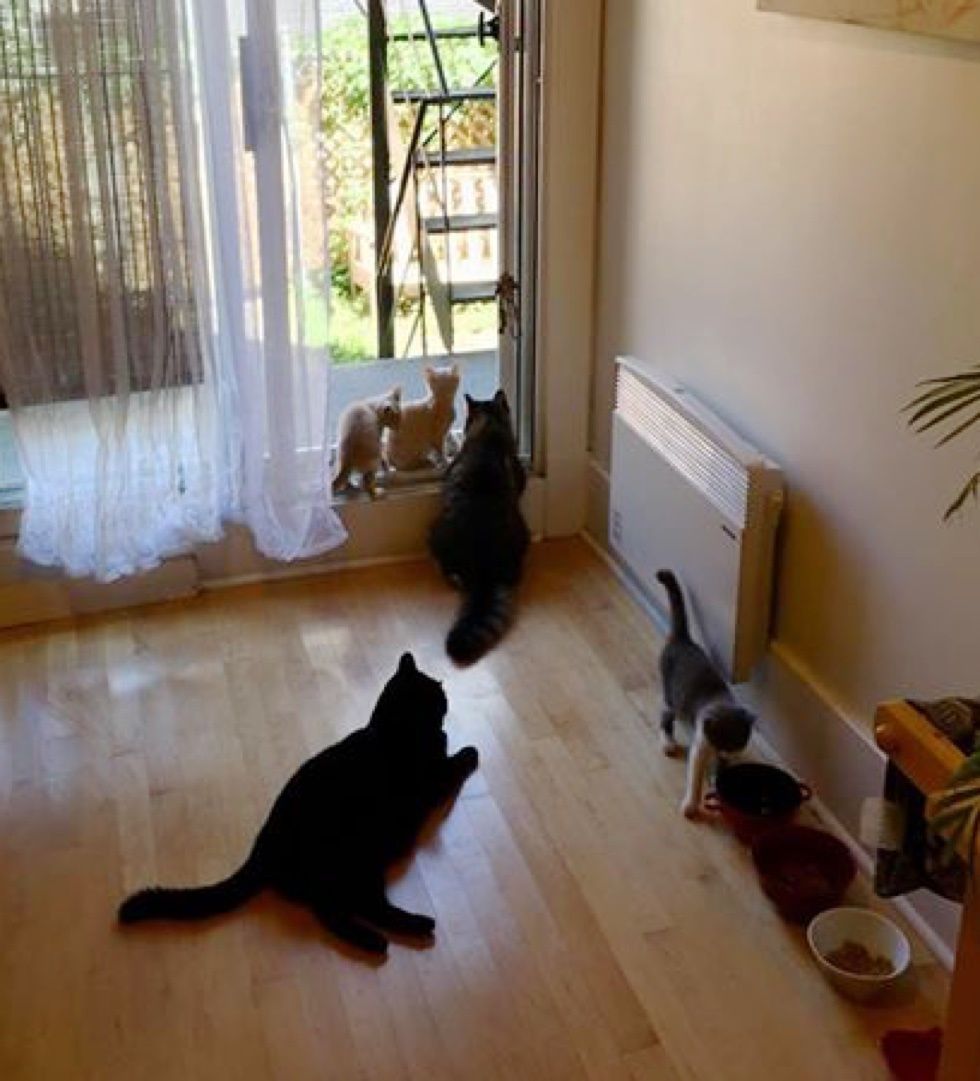 Chatons Orphelins Montréal
"Being with other cats that they aren't afraid of, has helped so much," Celine told Love Meow.
The feline siblings still stay very close with each other but they have learned to relax and enjoy their new indoor life.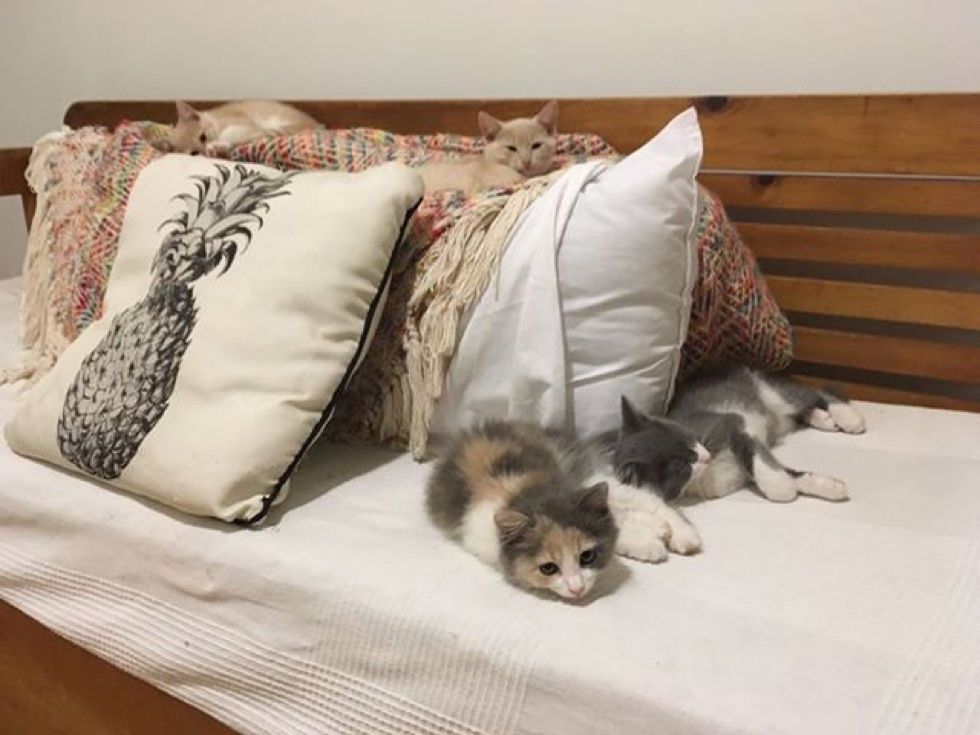 Chatons Orphelins Montréal
Share this story with your friends. Follow updates on these kitties on Facebook.

Related story: Grandpa Cat Waited Months to Cuddle Kittens, Has His Dream Come True