A tabby kitten befriends a one day old pig who is hand reared by the family. Tabby falls in love with this tiny one with hooves on his feet. They are going to be best friends for life.
You are my piggy: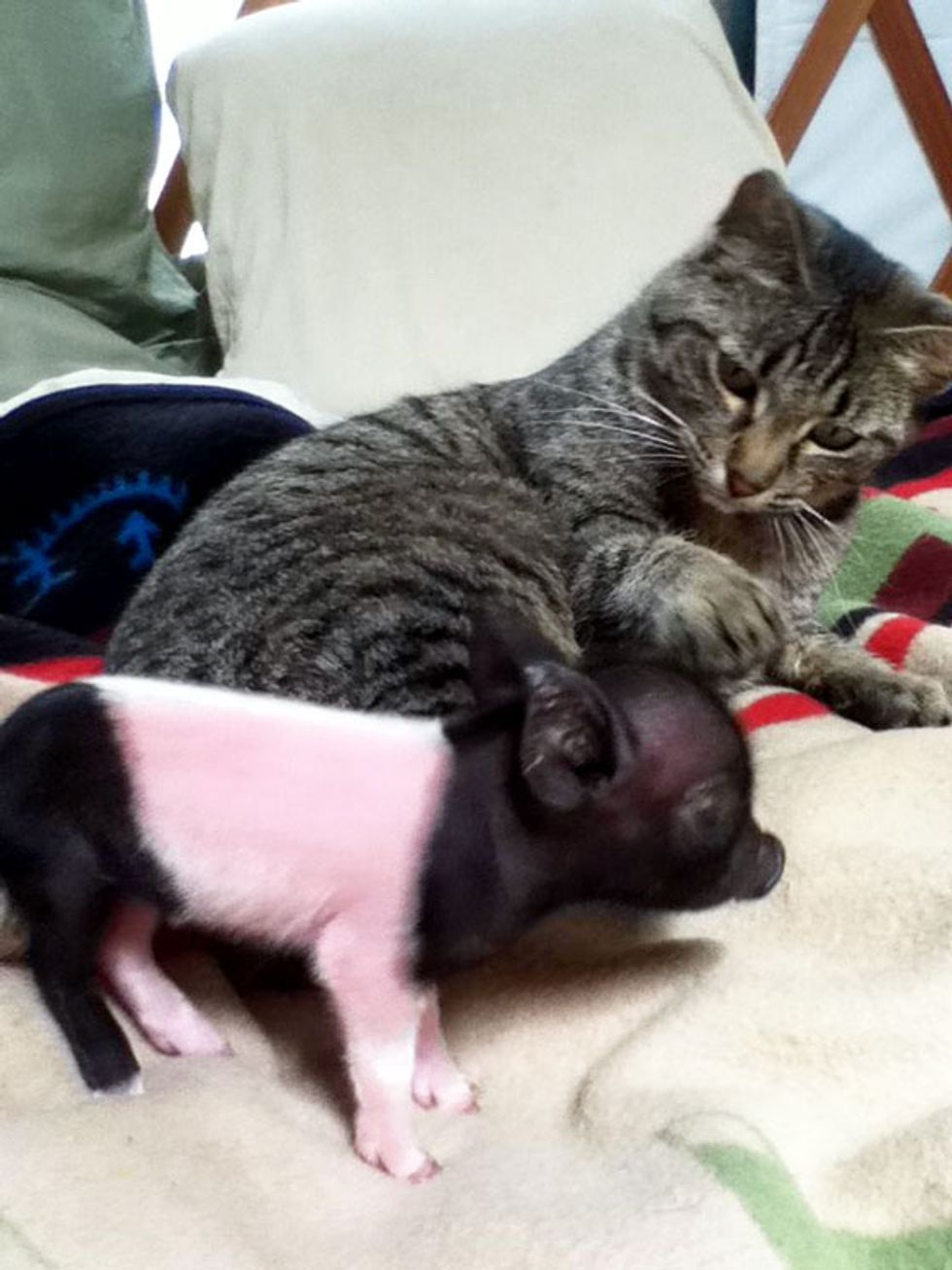 "This is my brother-in-law's kitty and baby pig. The day-old lil' fella is the runt of the litter and almost died, were it not for him bottle-feeding the little guy. The baby pig will survive," said mysterguitarm via reddit.
Photo by mysterguitarm via reddit.