Cats are not only cute, they do wonderful things for us. They bring joy and happiness to those who are recovering from an illness. Payton who has leukemia and made it through chemo, got a new kitty and they are already best of friends. "Mom got him a new kitten today. Both are pretty tuckered out," said eyeball via Reddit.
"He is in good spirits and people have really tried to help his mom and him out with benefits and such. He really is an awesome kid and has had a tough start to life."
After a long taxing day, Payton is happy to have a furry buddy to nap with.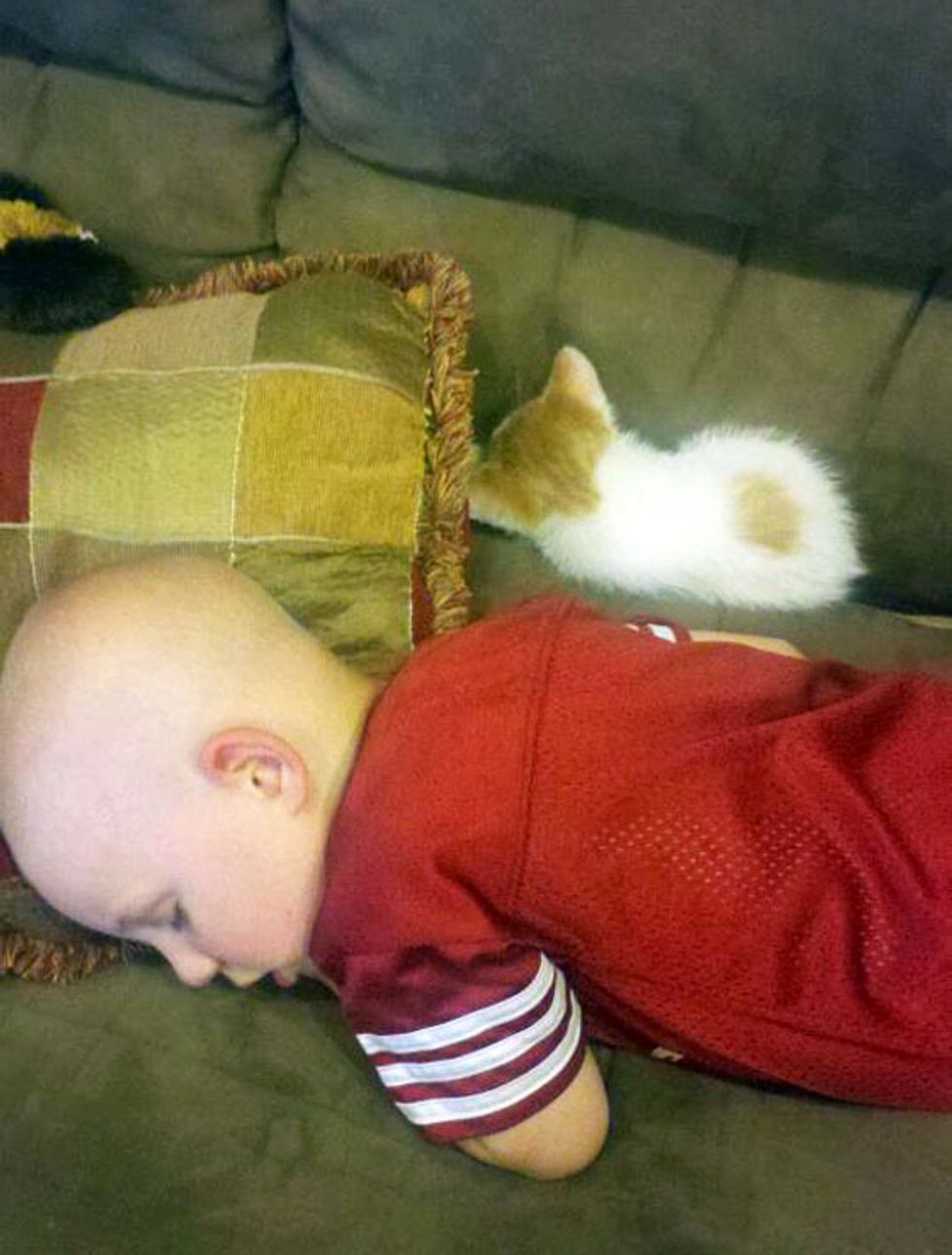 Photo by eyeball via Reddit.