A couple took in a tiny gray kitten with the intension to foster her, but the affectionate little runt had a different plan. She climbed onto her foster dad's shoulder one day and wouldn't let go.
Meet Stinkie!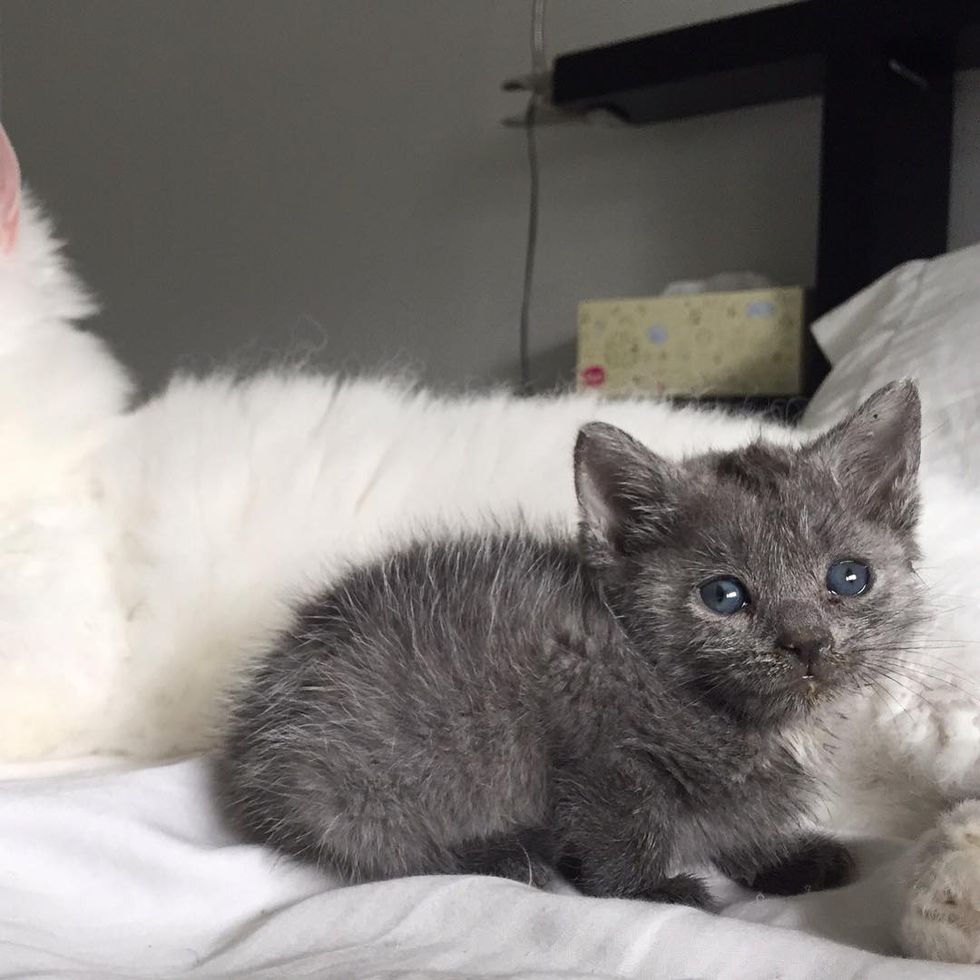 Instagram @stinkanyc
Stinkie was the tiniest kitten in her litter and never received much attention from her cat mother. She needed a caregiver who could give her undivided attention and lots of love. That's when Bogdan's girlfriend offered to take her in to foster. She was the smallest little thing they'd seen, weighing in at just 0.2 lb.
"My girlfriend took her in and when she had to leave the country for a few weeks, I took care of Stinkie," Bogdan told Love Meow.
The guy happily obliged to the kitten's every need and was doing a great job as a foster dad, but little did he know that the tiny ball of fluff was quietly working her way into his heart.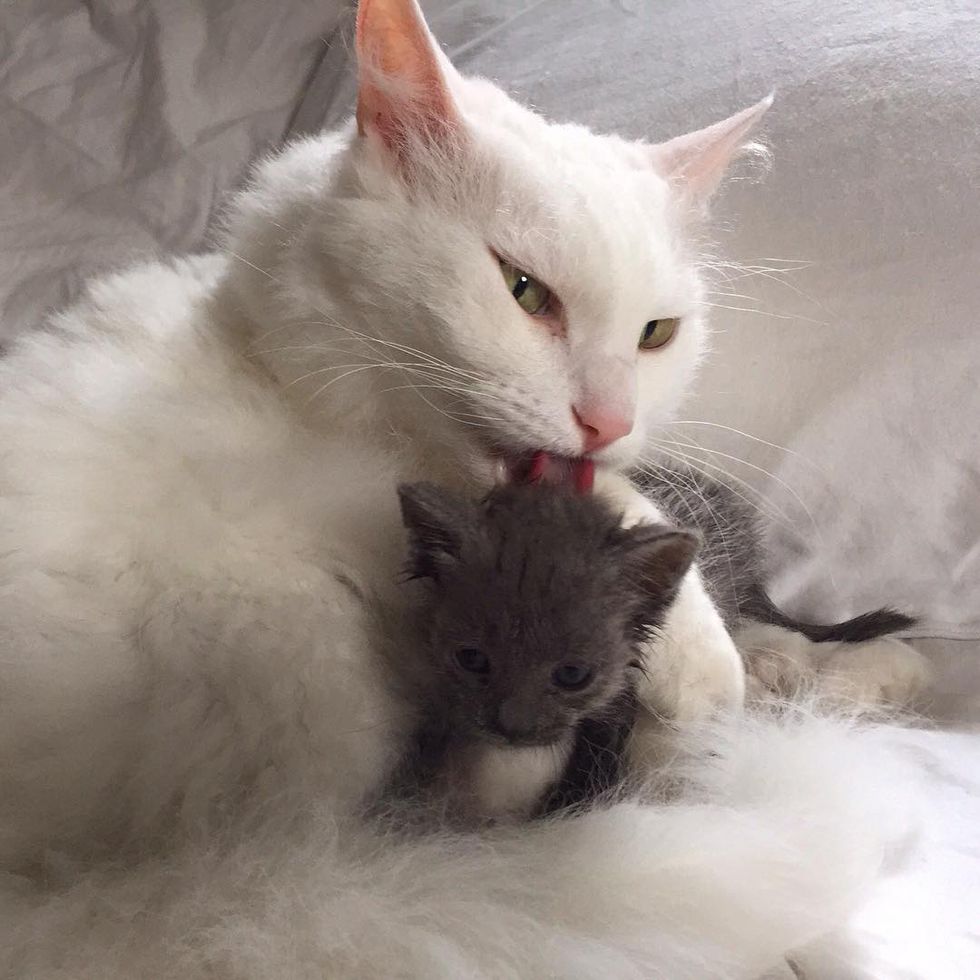 Family cat, Laban, helped his human look after the tiny fur babyInstagram @stinkanyc
"We nicknamed her Stinkie because she stank quite badly. Being the runt of the litter, her mom hadn't cleaned her at all or showed her how to do it," Bogdan told Love Meow.
Luckily Bogdan's family cat, Laban, took the little kitten under his wing, kept her clean and taught her how to be a cat.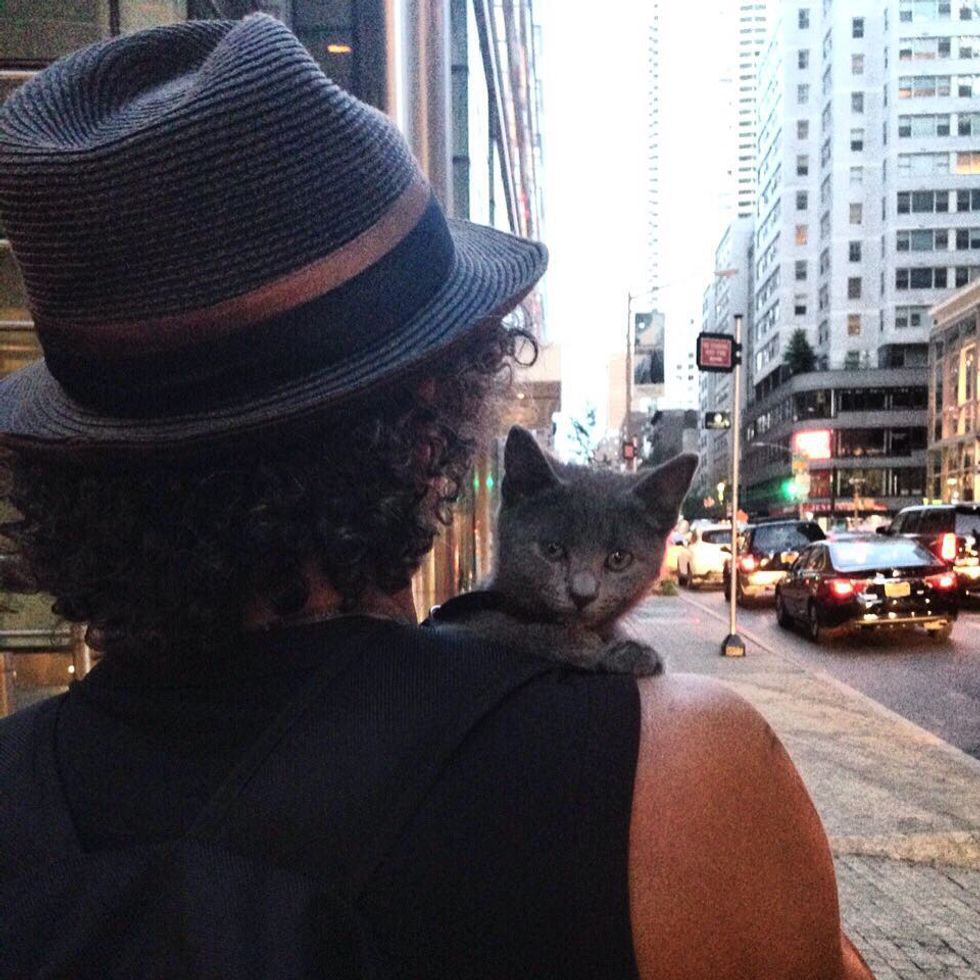 Instagram @stinkanyc
From the very beginning, Stinkie was fearless and brave. What she lacked in size, she made up for it in spirit and fight to get bigger and stronger.
"We were supposed to give her food via syringes but soon she started eating on her own."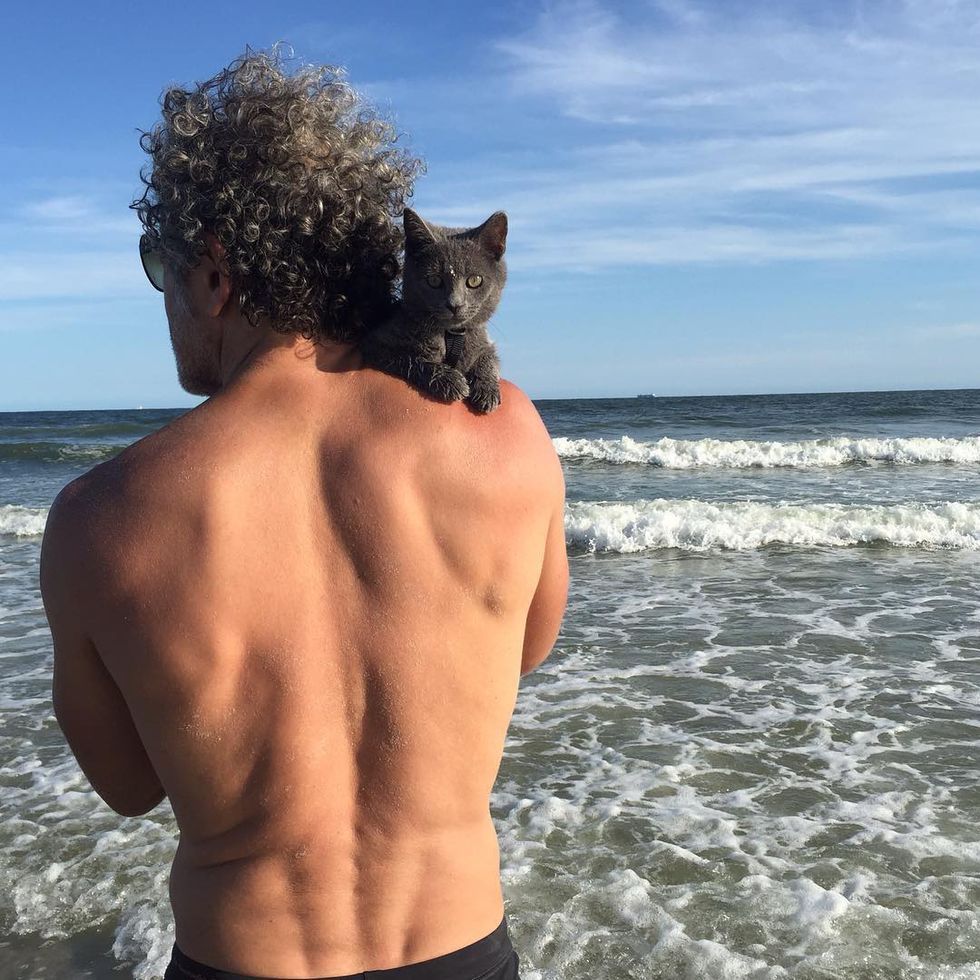 Instagram @stinkanyc
As Stinkie grew each day, she became more attached to her foster dad. She would follow her him everywhere he went and wouldn't leave him out of her sight.
When she was a few months old, Bogdan thought it would be an adventurous idea to visit and explore different places together with his beloved kitty. Stinkie was inseparable from him like velcro, so he decided to take her with him everywhere he went.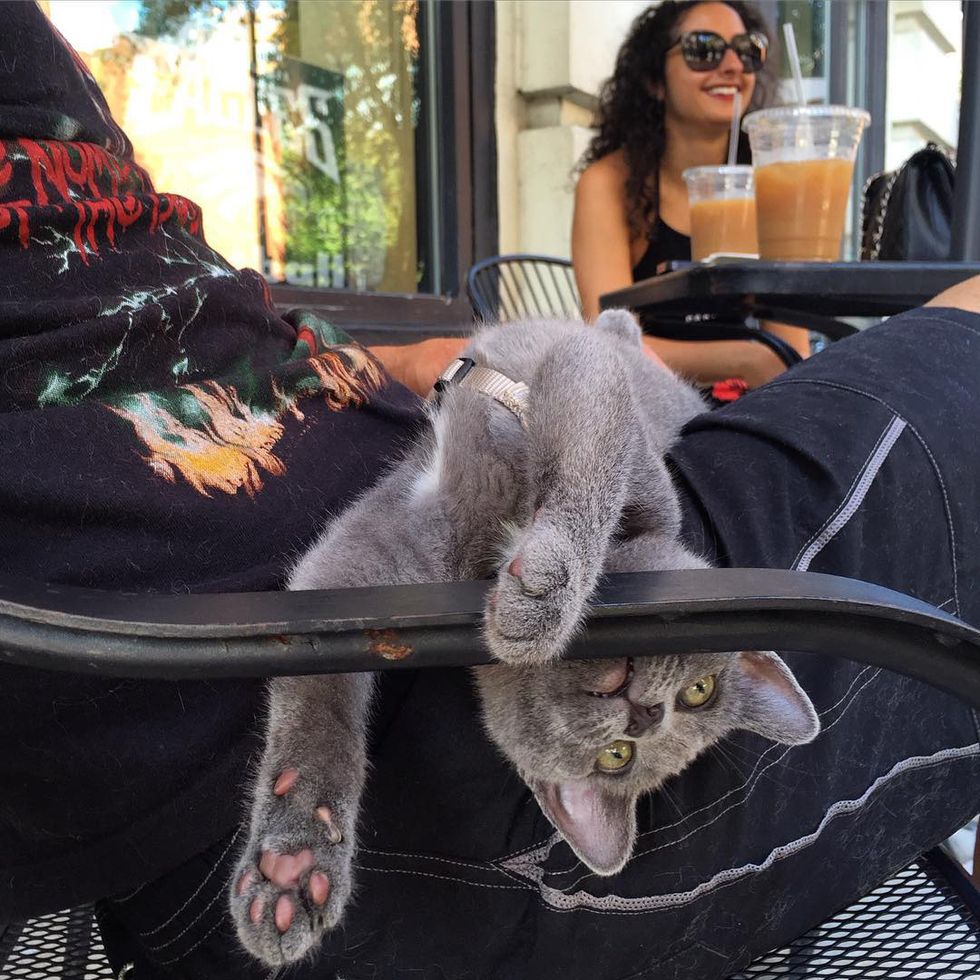 Instagram @stinkanyc
"I took her out on a leash to parks in New York or Philly, on quick short walks on the streets of New York or Philadelphia, on subways, buses or trains to and from Philly. She quickly became very used to the outdoors," Bogdan told Love Meow.
Stinkie has found love and security! There's no safer place than her cat dad's shoulder.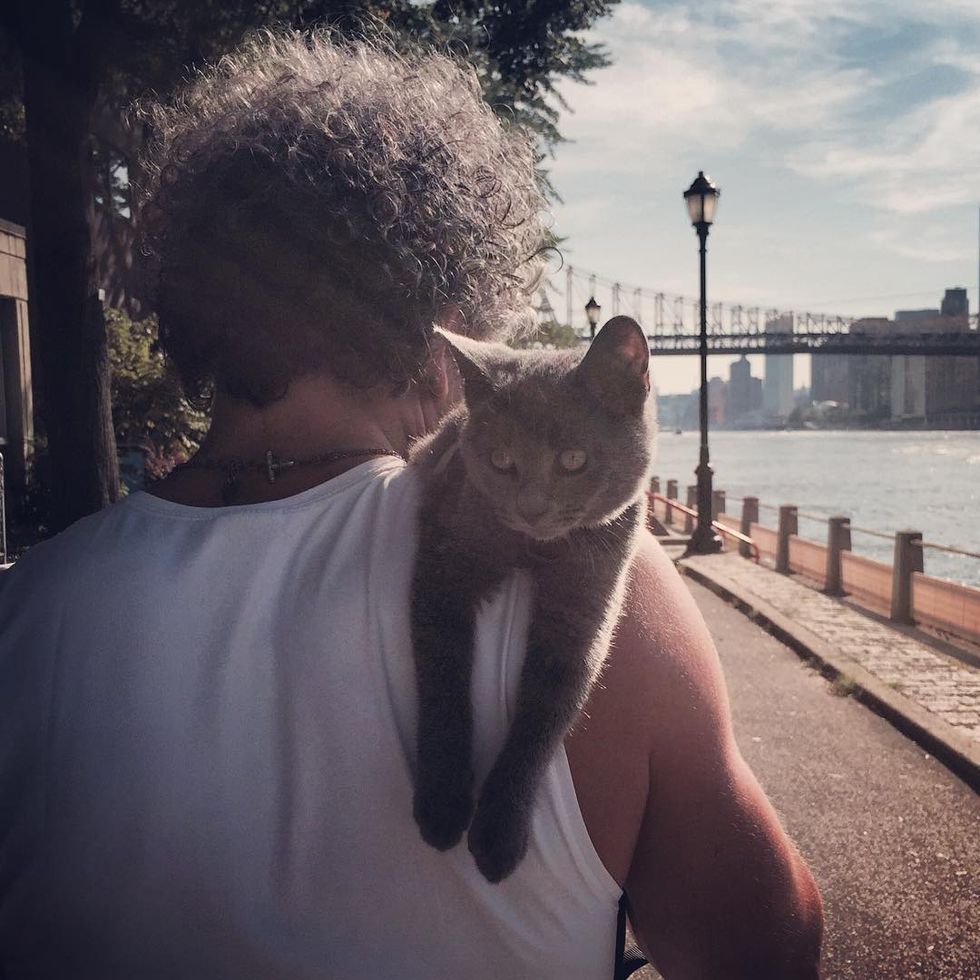 Instagram @stinkanyc
Stinkie loves every adventure they share together.
"I took her with me everywhere—to the mountains, the Hamptons, Fire Island, friends' birthdays. I just feel bad leaving her home alone."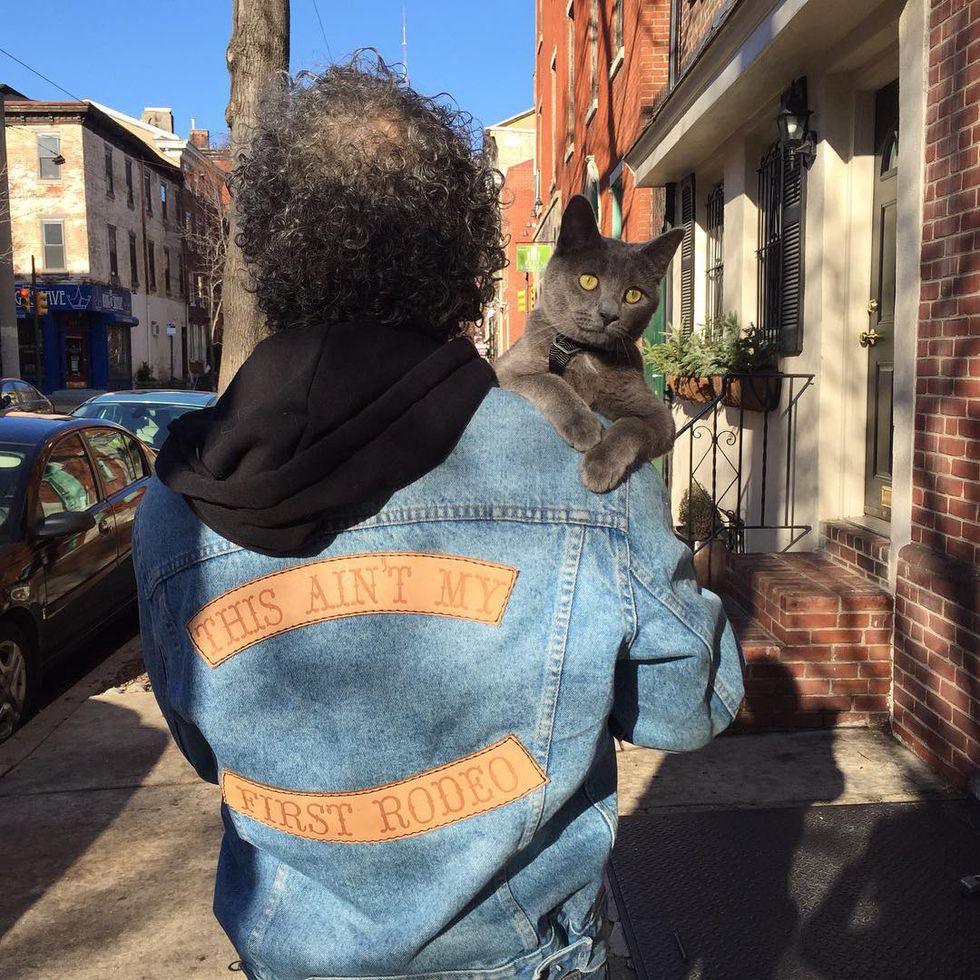 Instagram @stinkanyc
Taking the subway like a true New Yorker!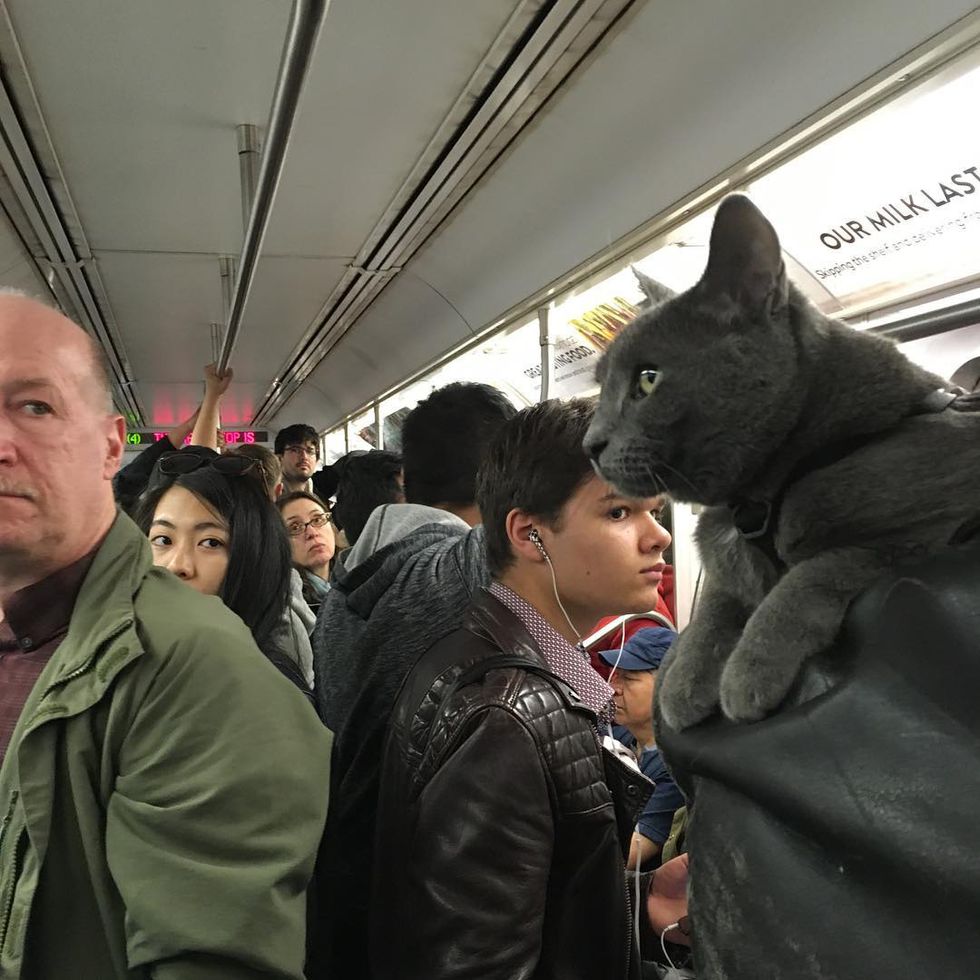 Instagram @stinkanyc
When they are at home, Stinkie makes sure her human is never far from her.
"She is always either in front of me on the floor staring at me or falling asleep somewhere near. When I go to sleep, she climbs up next to me in bed as soon as I turn the lights off," Bogan told Love Meow.
"During the night, she wakes me up, almost every night, when she starts licking my nose, my ears, my face, and almost any part of my body that is not covered by the sheets."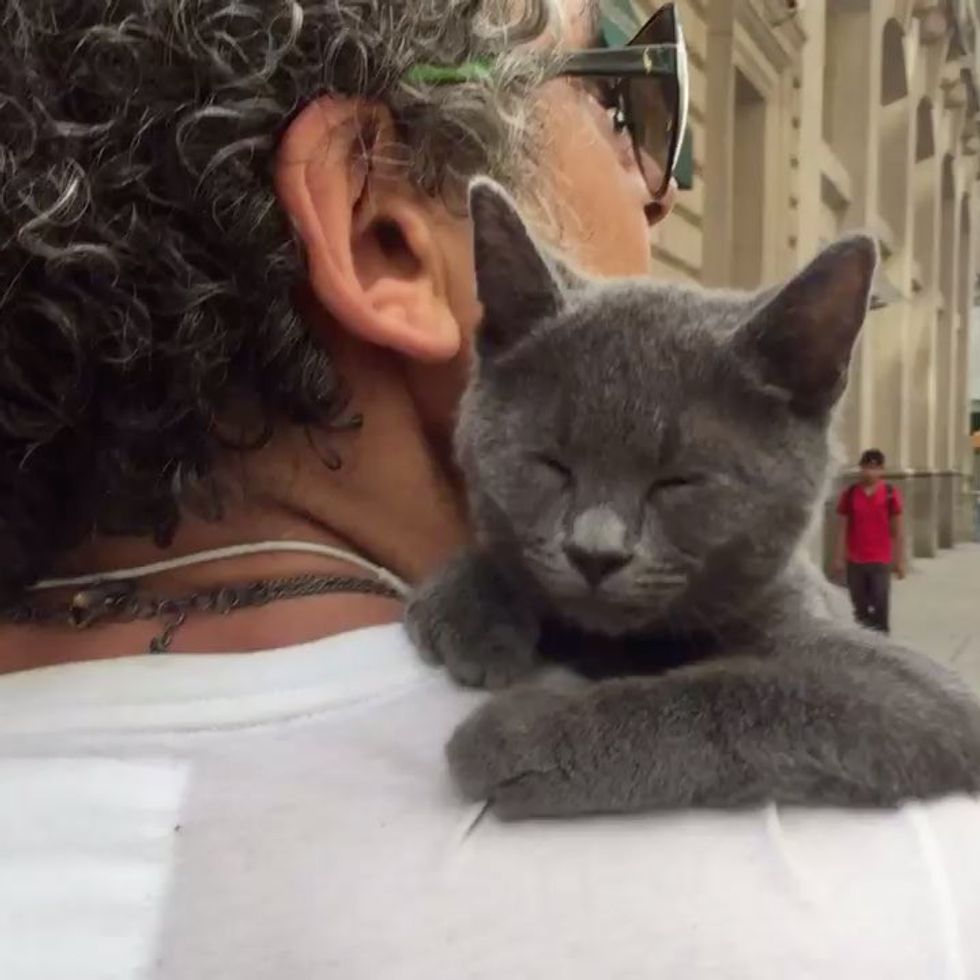 Instagram @stinkanyc
Stinkie never left her foster parents as she's now a permanent part of the family.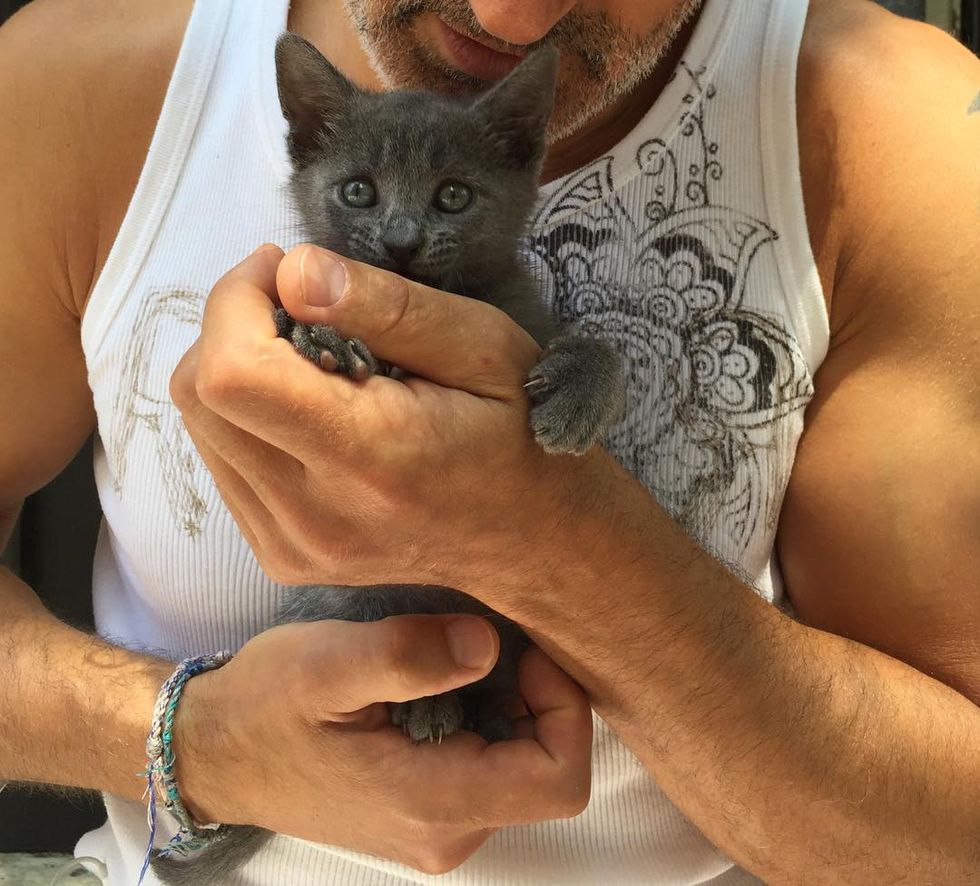 Instagram @stinkanyc
The little runt has blossomed into a gorgeous shoulder cuddler.
She goes everywhere with her human dad and is his most loyal friend.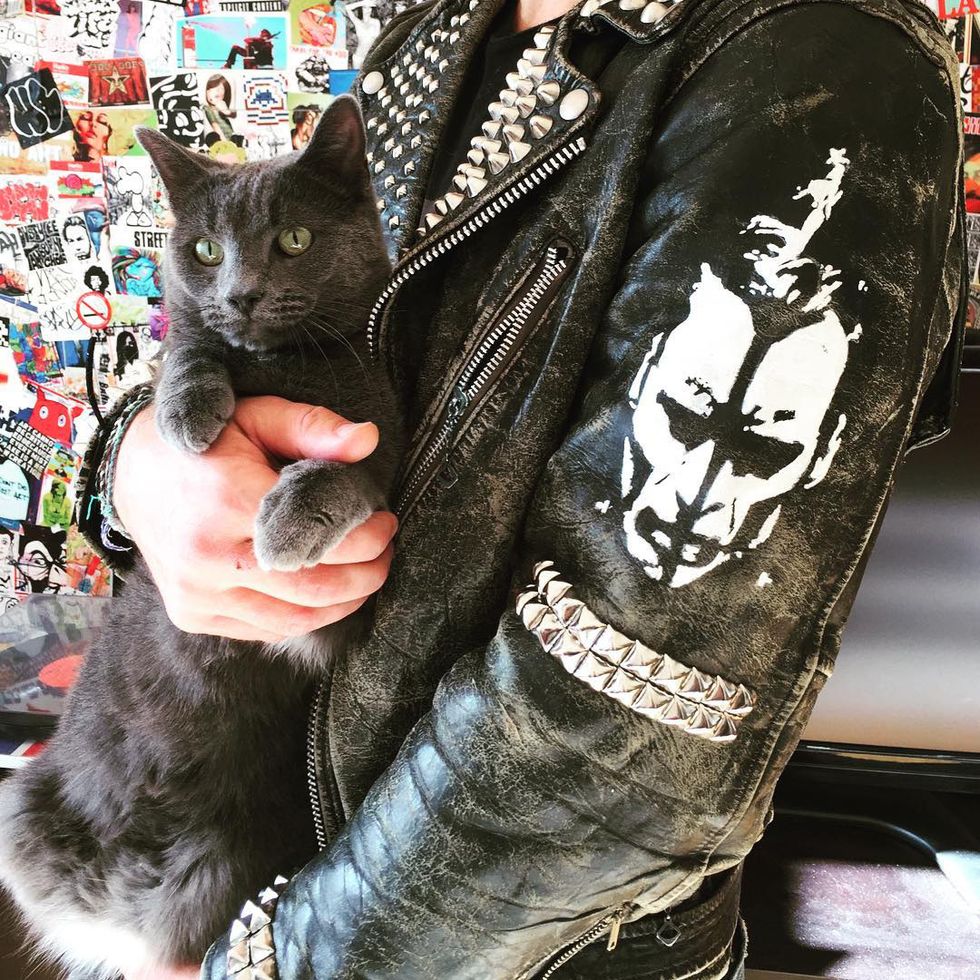 Instagram @stinkanyc
Stinkie loves to be carried around on her cat dad's shoulder.

Share this story with your friends. Follow Stinkie on Instagram.
Related story: Neighborhood Stray Brings a Tiny Surprise to Man Who was Kind to Her