A kind hearted man from Istanbul, Turkey opened his shop to stray cats during the worst weather so they could have a warm and safe place to stay.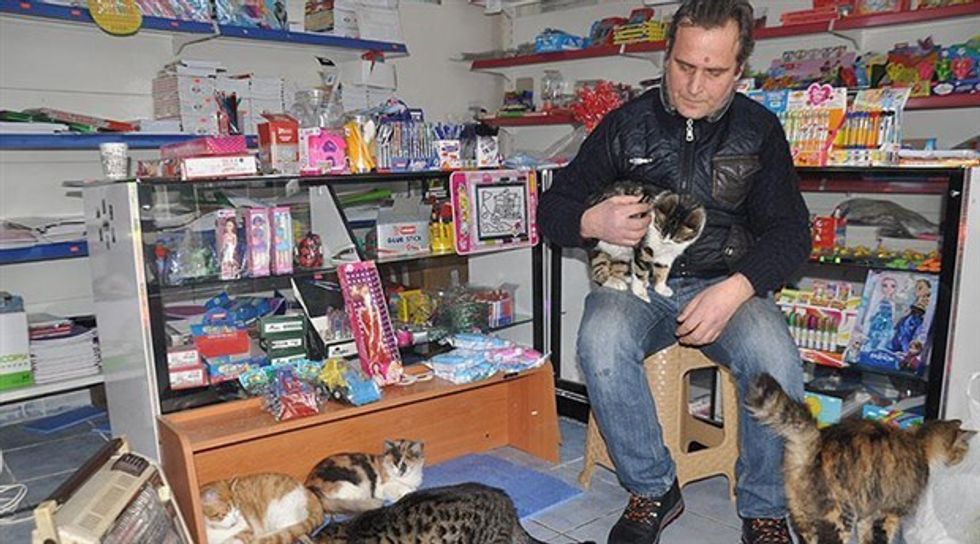 Photo: Selçuk Bayal
Selcuk Bayal, the owner of a small stationery store, has been looking after local stray cats along with a few other volunteers from the neighborhood.
When the temperatures dropped to a dangerous low, he turned his shop into a refuge for the feline friends.
He feeds the kitties and cleans up the place afterwards. "When it gets cold, they take refuge inside... We are the only shop in the area," Bayal said.
Many locals praise him for his kind gesture to help these beautiful creatures. However, not everyone shares the same sentiment.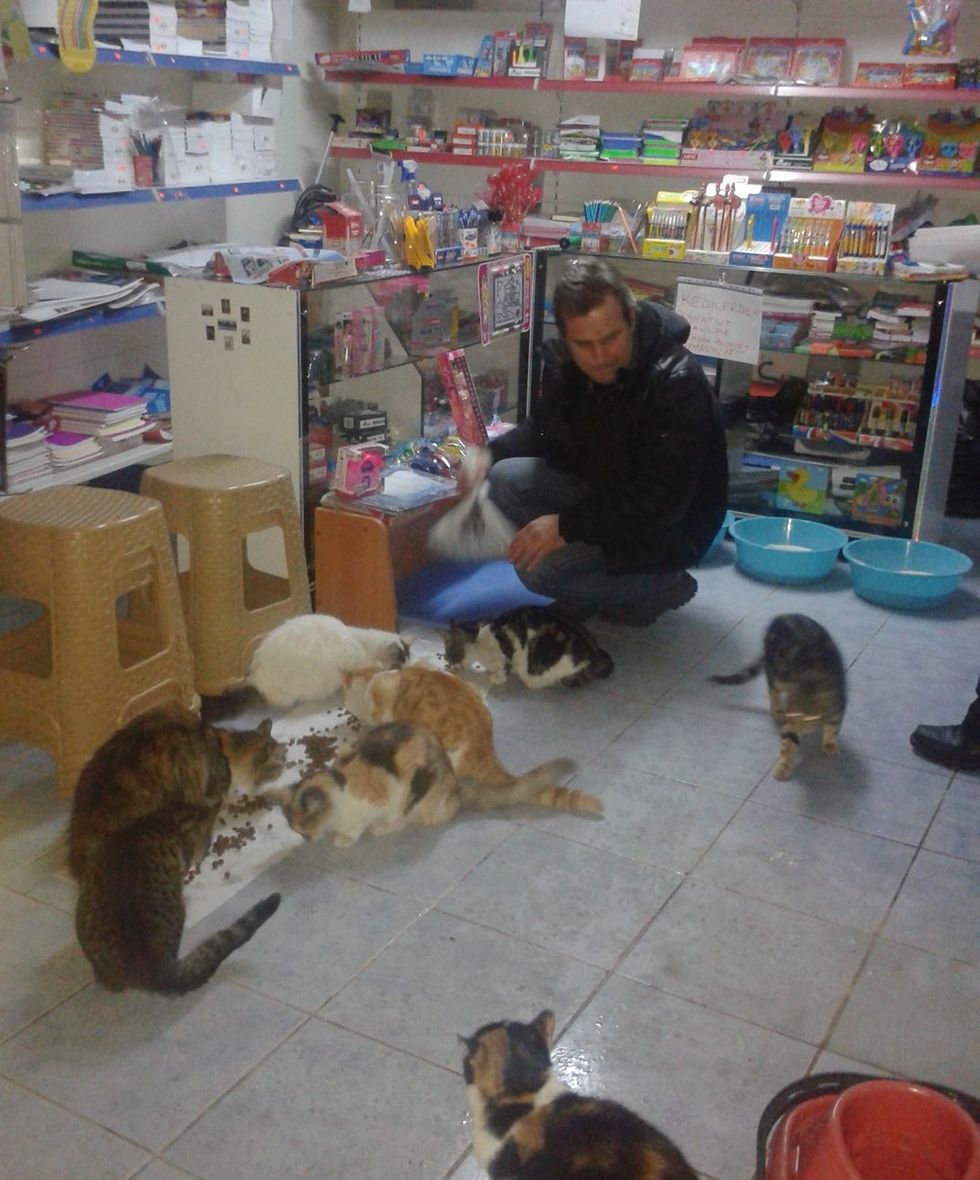 Photo: Selçuk Bayal
Despite the risk of losing some customers, Bayal put up a sign on the window display to suggest shoppers who may not agree with keeping the cats in his shop, to take their business elsewhere.
"Those who are uncomfortable with the kitties do not shop here."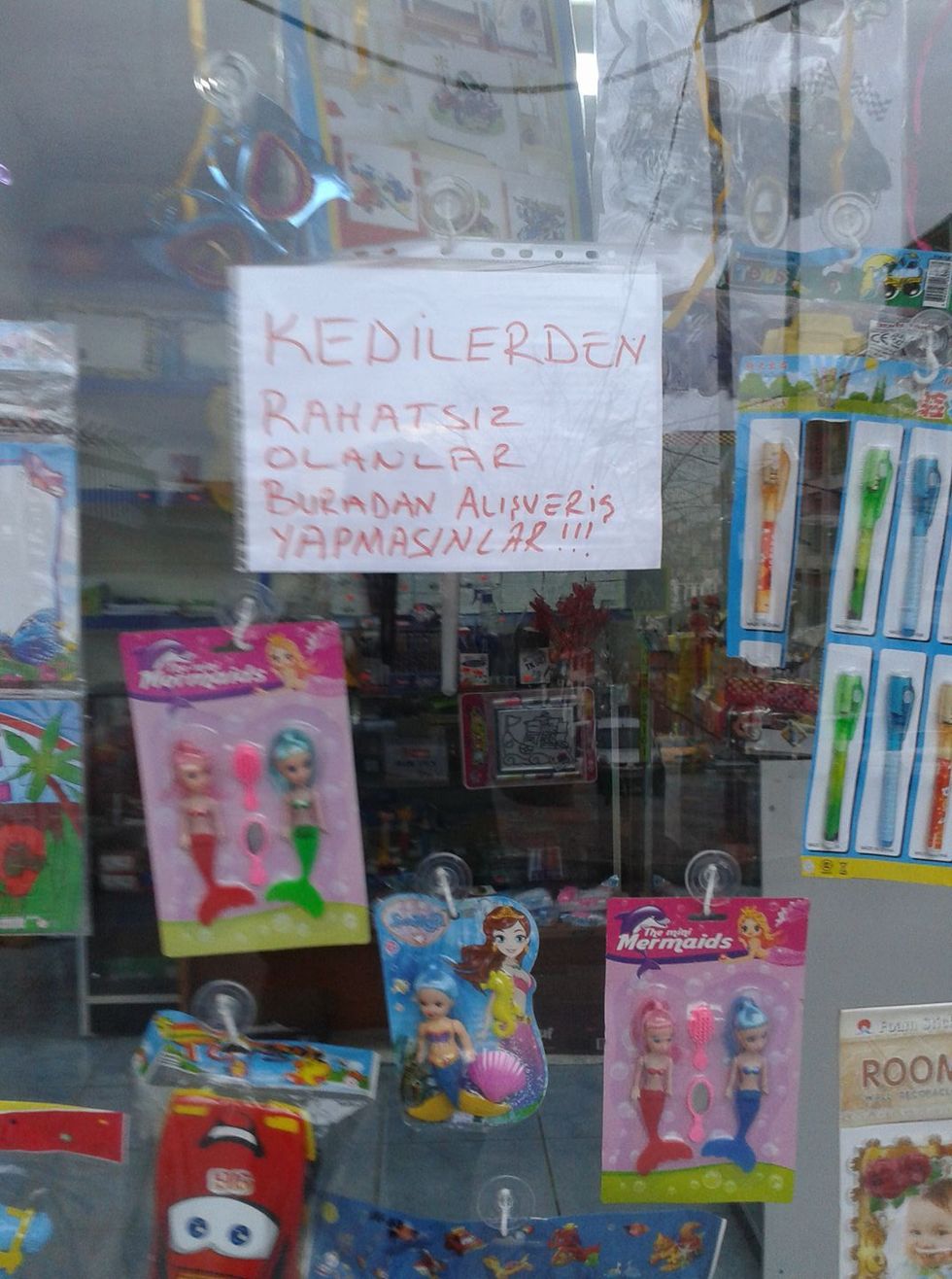 Photo: Selçuk Bayal
Bayal cannot bear seeing the cats fend for themselves in such harsh weather.
He's glad to see that the kitties are being cared for and safe.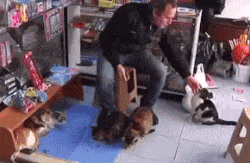 Haber
"Some people say, 'these animals are cold tolerant'. These animals are never cold tolerant. If they can not find water, they die," Bayla said.
Many shoppers that support his cause, come to spend time with the kitties.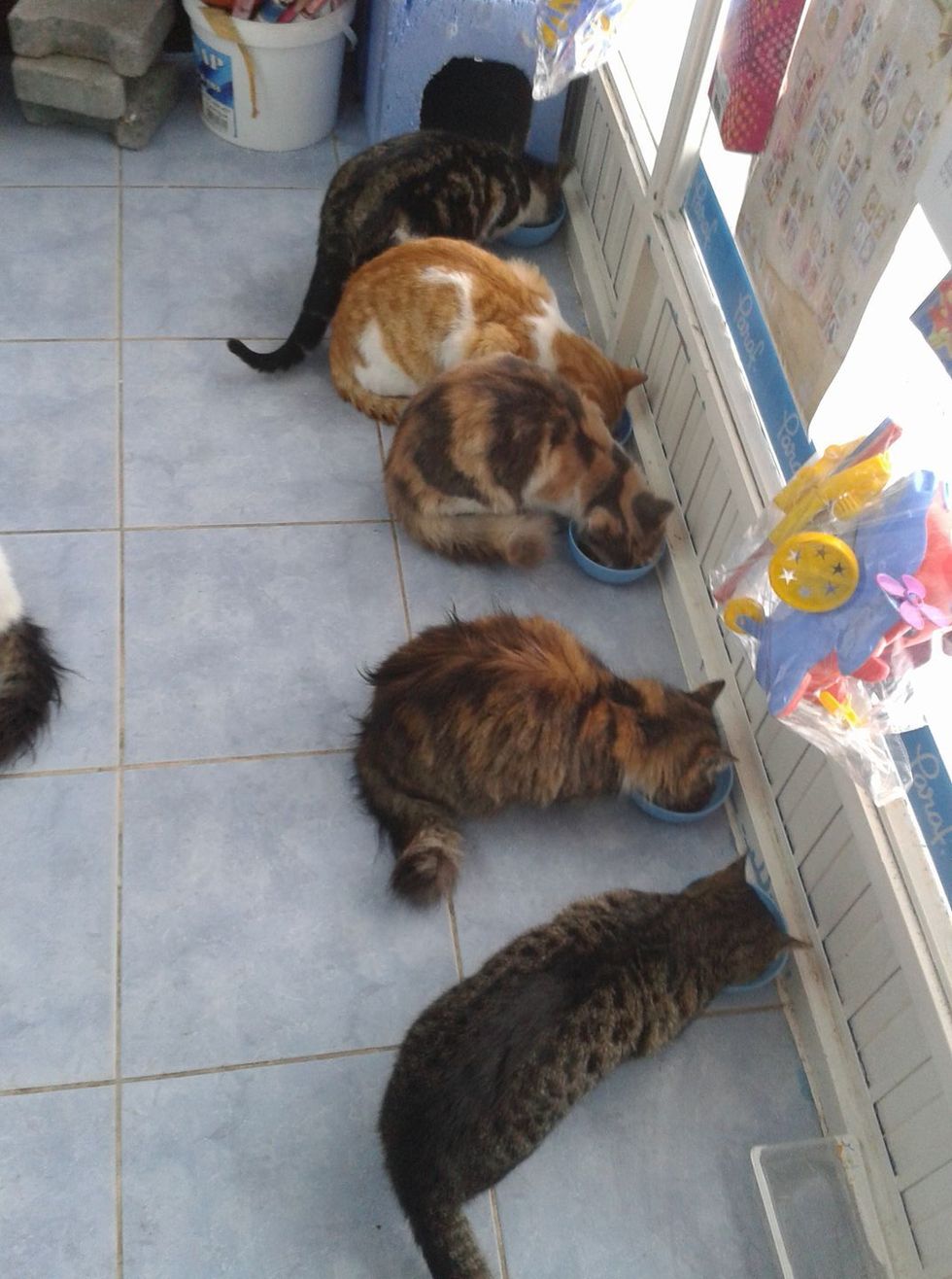 Photo: Selçuk Bayal
The cats love the heater and corral around it.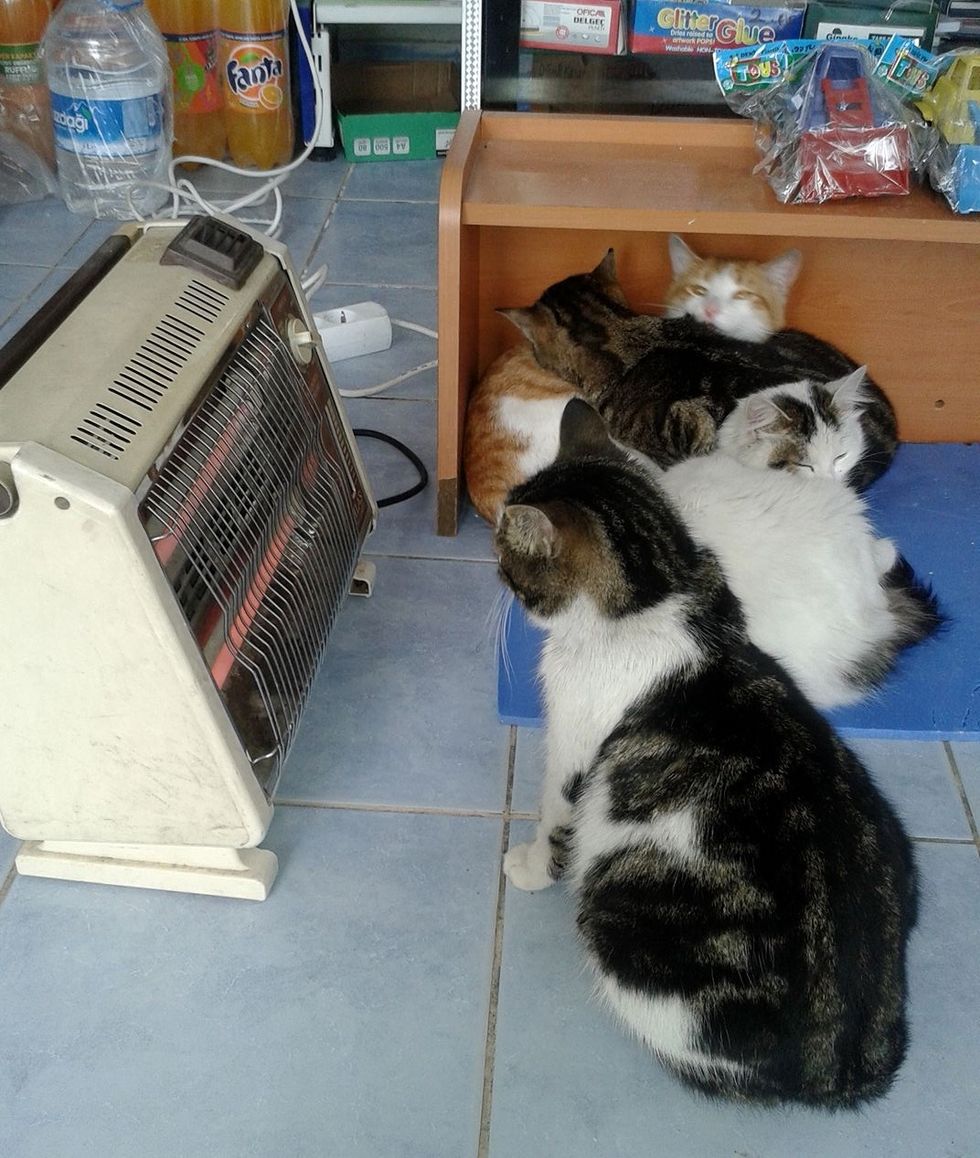 Photo: Selçuk Bayal
He keeps the doors open to anyone in need, both furry and human kind.
The kitties are so happy to have a warm place to stay, plenty of food to eat, and they tell Bayal and other volunteers how grateful they are every day.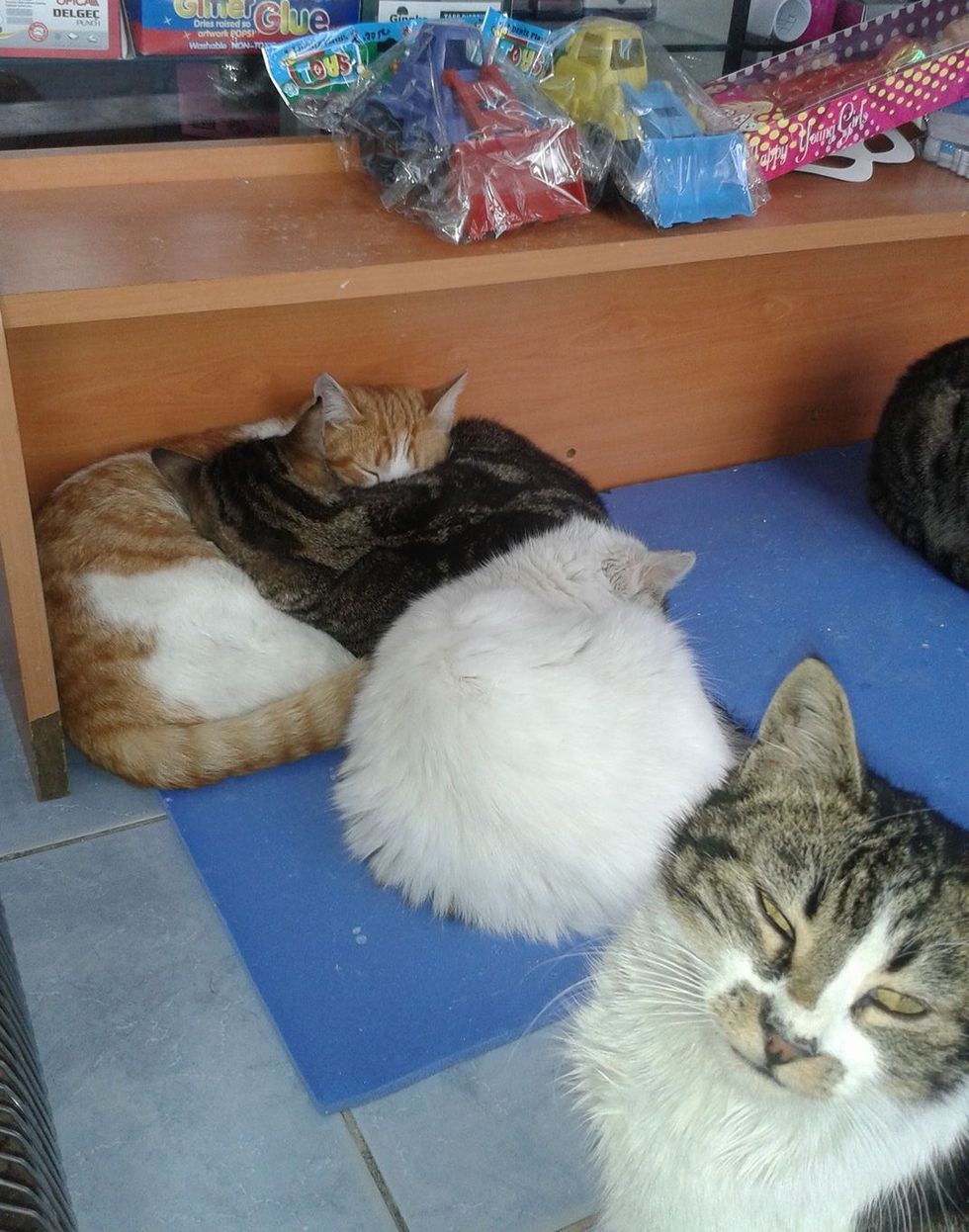 Photo: Selçuk Bayal
Share this story with your friends.
Related story: Woman Helps Feed Hundreds of Feral Cats Despite Heavy Snow