Man Built a Shelter for Neighbor's Cat Left Behind, This is What He Found
A man built a shelter for a neighbor's cat that was left out in the cold, hoping this poor kitty would use it. Then one day, this is what he found.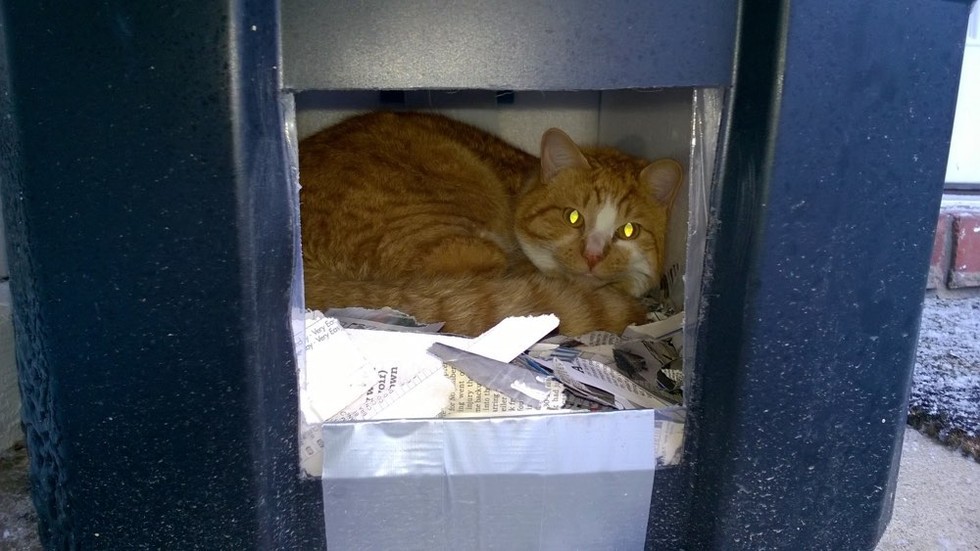 Courtesy of Justin
When Justin saw his neighbor's cat wander around outside all night long, he decided to make a cold weather cat shelter for him and the local cats in the neighborhood. As a volunteer of Berea Animal Rescue Friends, a no-kill shelter located in Berea, Ohio, Justin has a big heart for animals and is owned by 6 cats.
He used two rubbermaid containers with insulation in between and insulated bedding inside to build the shelter. It was a very cold night when he got the shelter set up by the doorstep.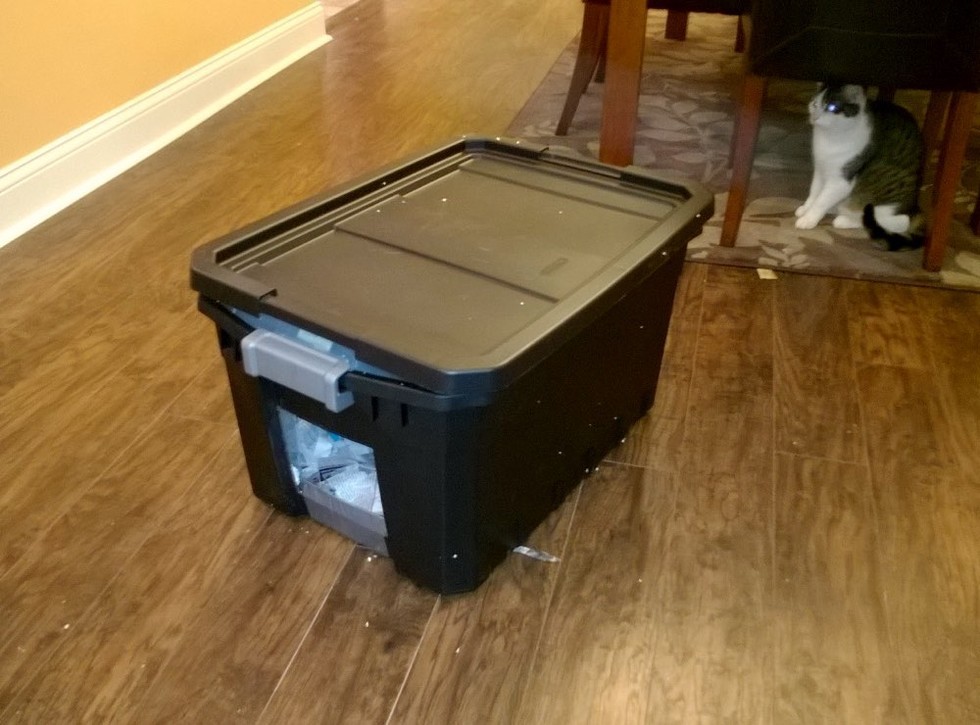 Courtesy of Justin
After his neighbor moved, the cat was left behind in the dead winter. Justin started feeding the kitty and giving him water, hoping he would use the shelter to stay warm.

Then the day came when he saw what he'd been waiting for, "I found him huddled for warmth in the cat shelter I built," Justin said.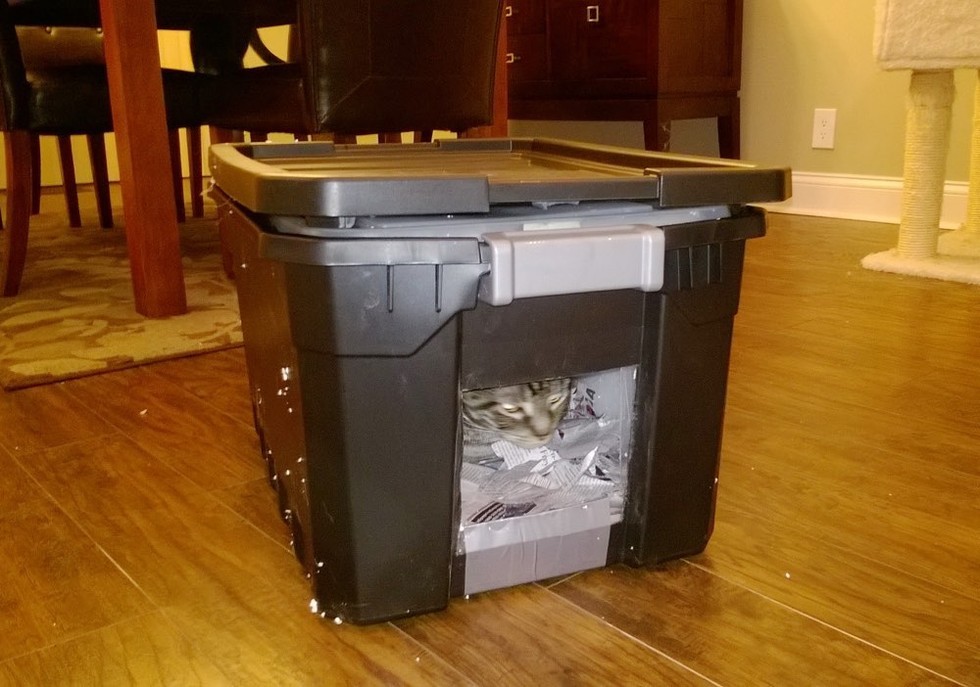 Courtesy of Justin
It was a rewarding moment that he knew the kitty is going to be all right.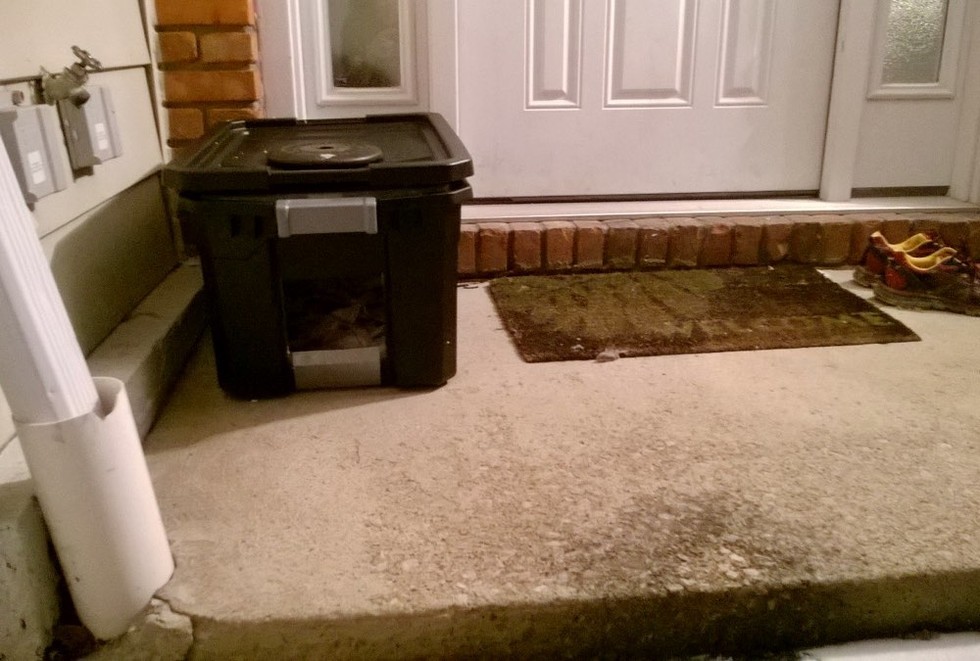 Courtesy of Justin
The ginger cat was named Waffles and Justin has already made arrangements to get Waffles to his forever loving home.
"Waffles is going to be picked up on Friday by somebody in Cleveland. They're driving him to Columbus to his forever home," Justin told Love Meow.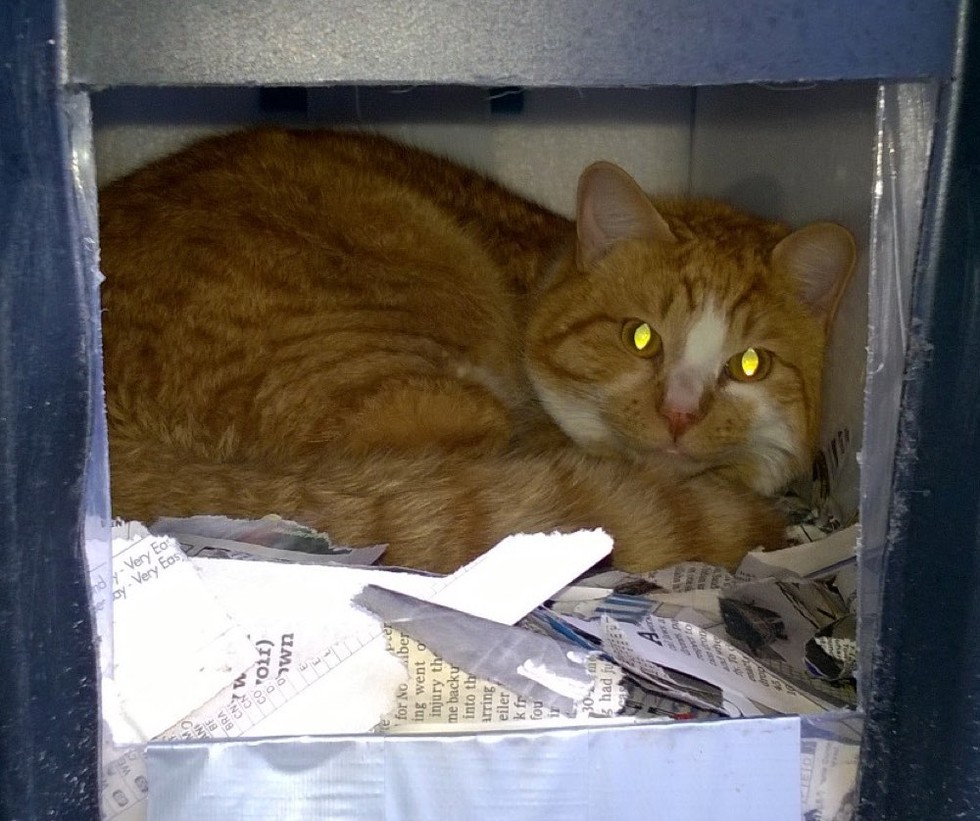 Courtesy of Justin
Updates:
Waffles loving his new bed.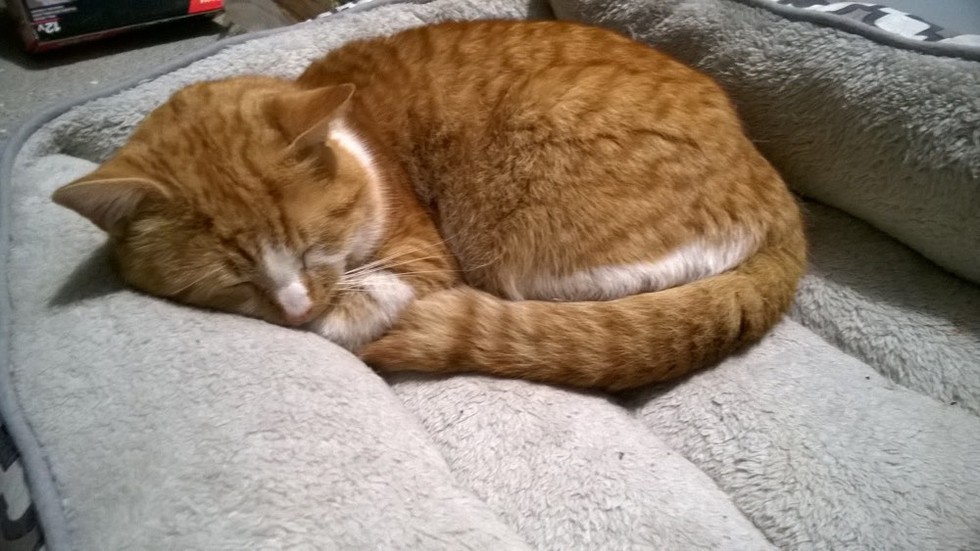 Courtesy of Justin
"Waffles was really cold after being outside so long so I gave him a little towel blanket to sleep with," Justin said.
"This towel will smell like him and be in the cat carrier he'll be inside on his trip down to Columbus and his forever home."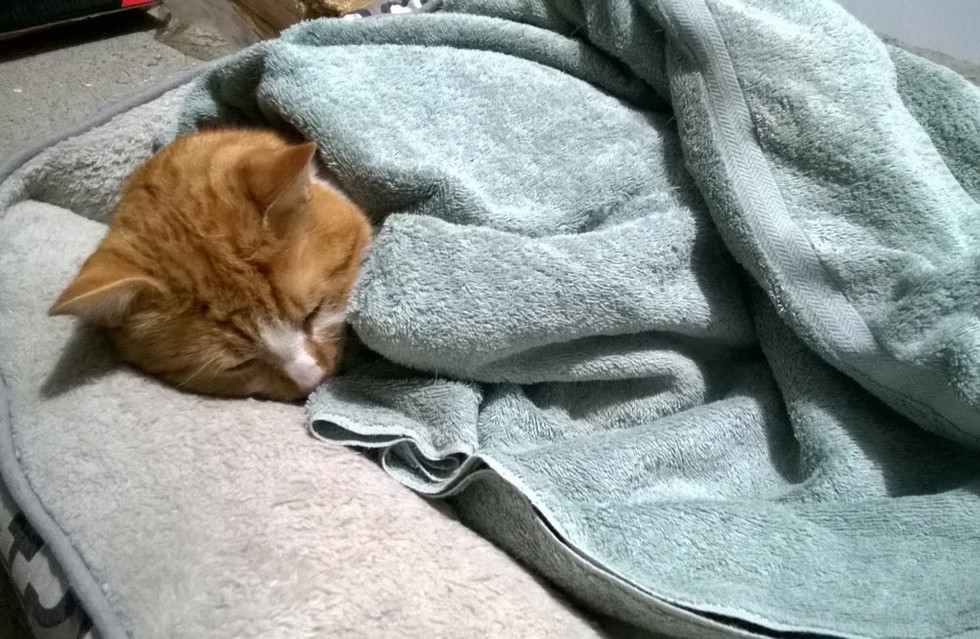 Courtesy of Justin
On his way to his forever home...
"I really miss him. It's nice feeling needed and he was a sweetheart. It was hard giving him up," Justin told Love Meow.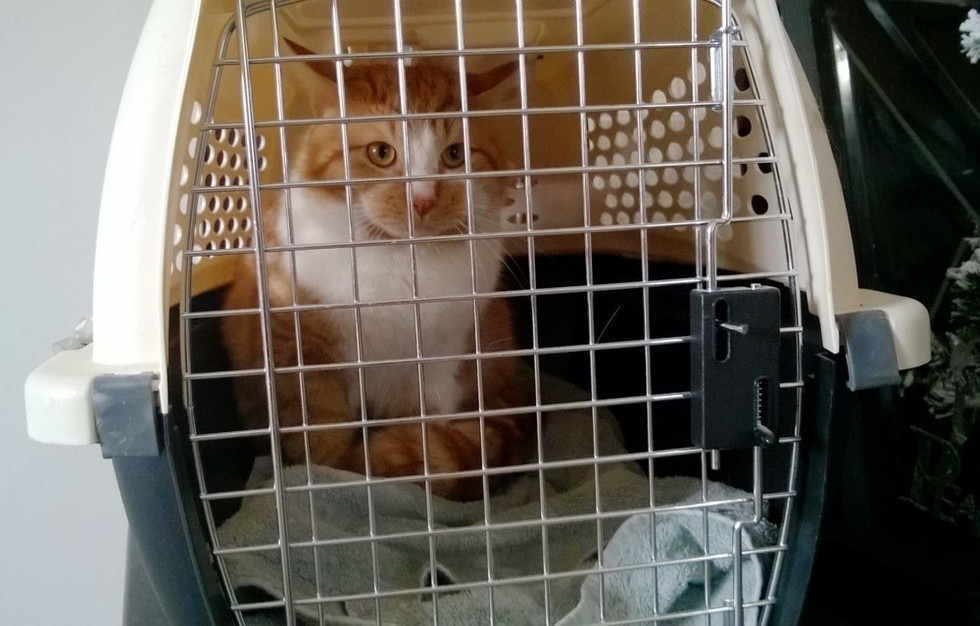 Happy and loved!
It's good to have a place to call home!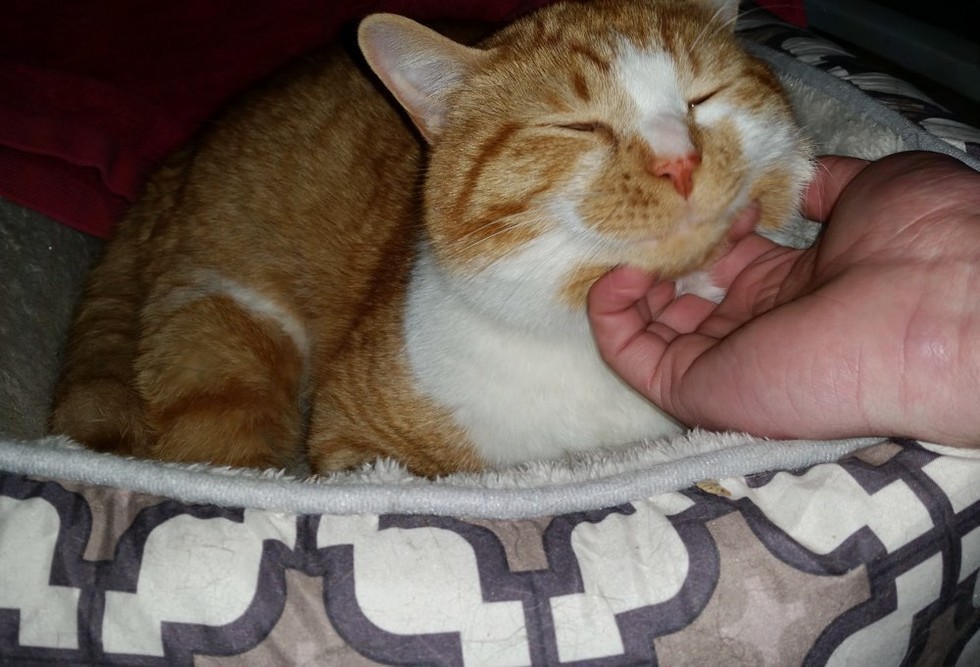 See full update: Waffles met his new family. See his journey to his forever home!

Share this story with your friends.