A man befriended a neighborhood stray when he just moved in. A few months later, much to his surprise, the stray cat brought him the most adorable gifts.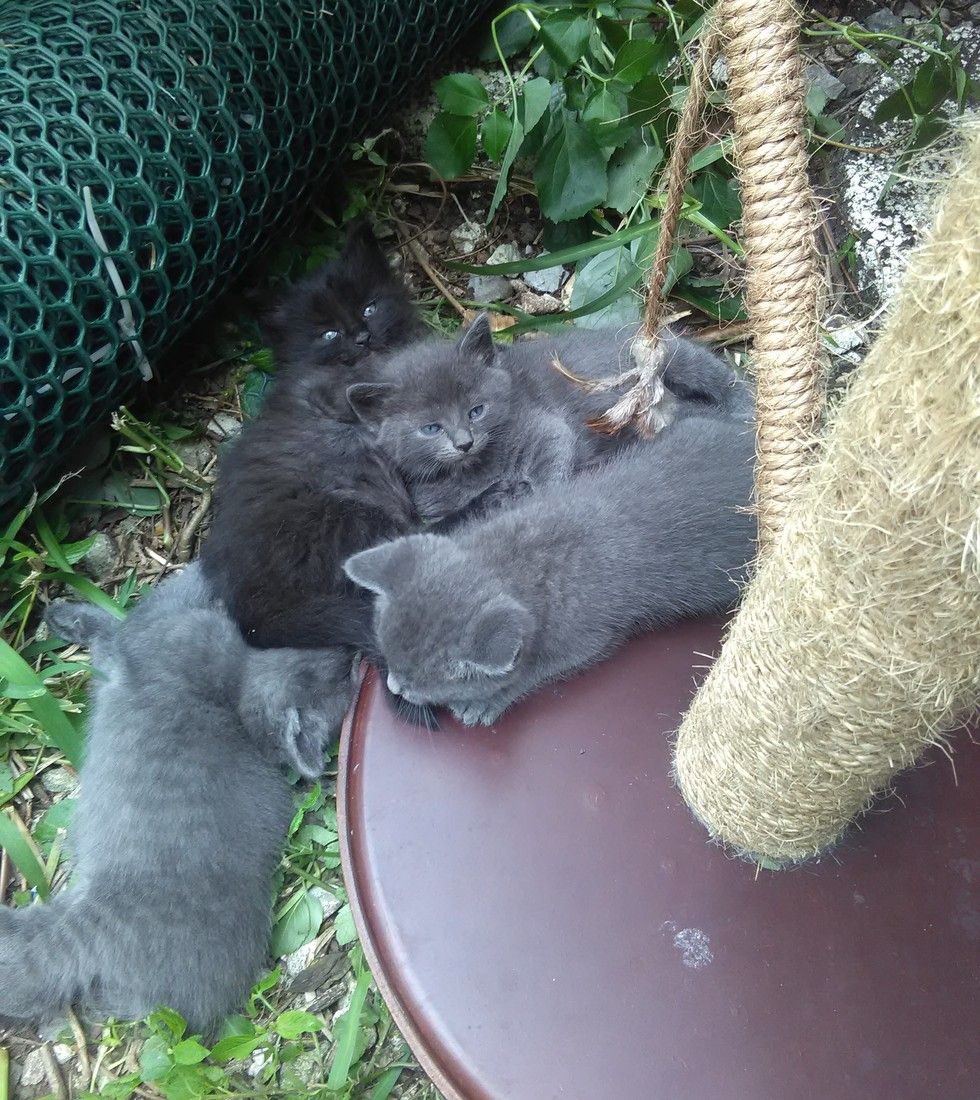 Photo: ryverider
"The neighborhood stray I 'adopted' when I moved in a few months ago brought me her babies," reddit user ryverider said.

As a cat loving person himself, he has been feeding and caring for the stray cat for a while. His love has finally paid off.
She introduced her kittens to the man and let him hang out with them. That's a lot of trust. "I feed her wayyyy to much wet food. I'm a softy."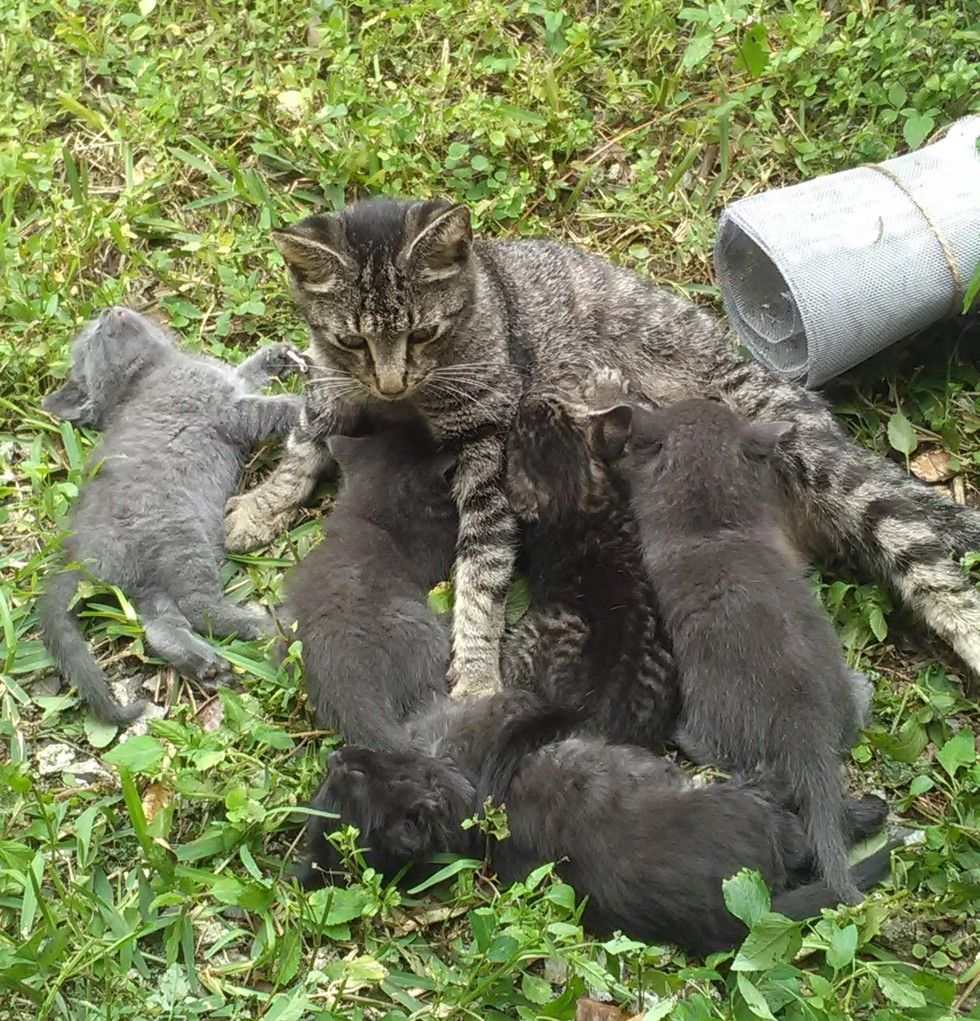 Photo: ryverider
"As soon as the babies are weaned she is going in to get fixed. Babies have already had a minor check up a week ago when she brought them to my house."
"She is an awesome mother. For a feral/stray she is such a lover."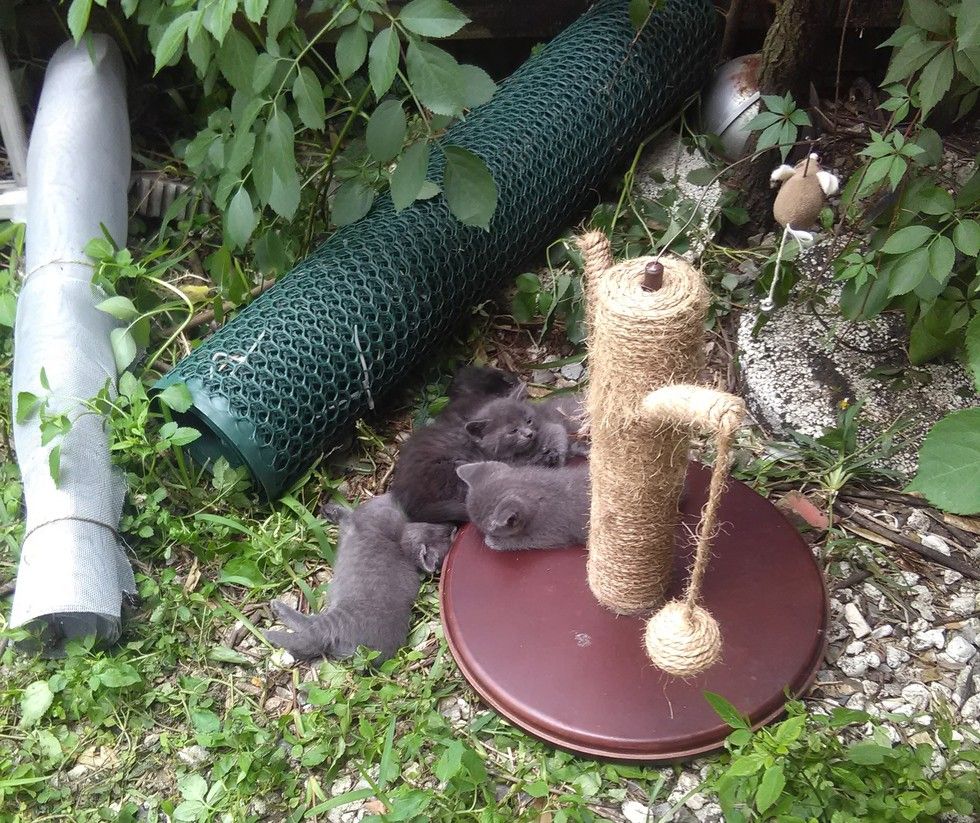 Photo: ryverider
The little grey kitten lying on the grass is a free spirit - a happy and healthy little kitten with a mind of her own.
"Everyone will be eating and she will just lay across mama without a care in the world. Not bother eating."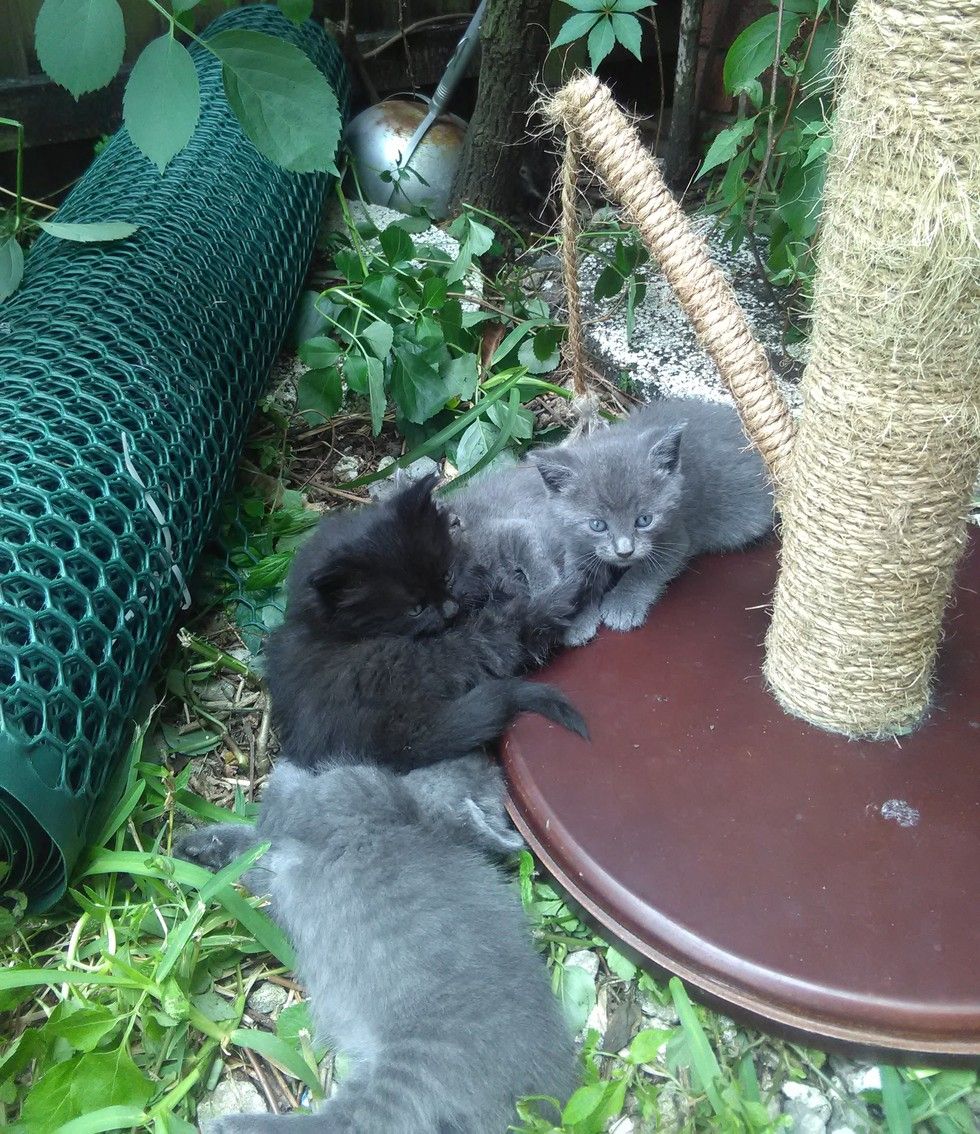 Photo: ryverider
He plans to get the furry family inside over the next week, and get mama fixed once she's ready.
Mama feeding her very hungry little fur babies.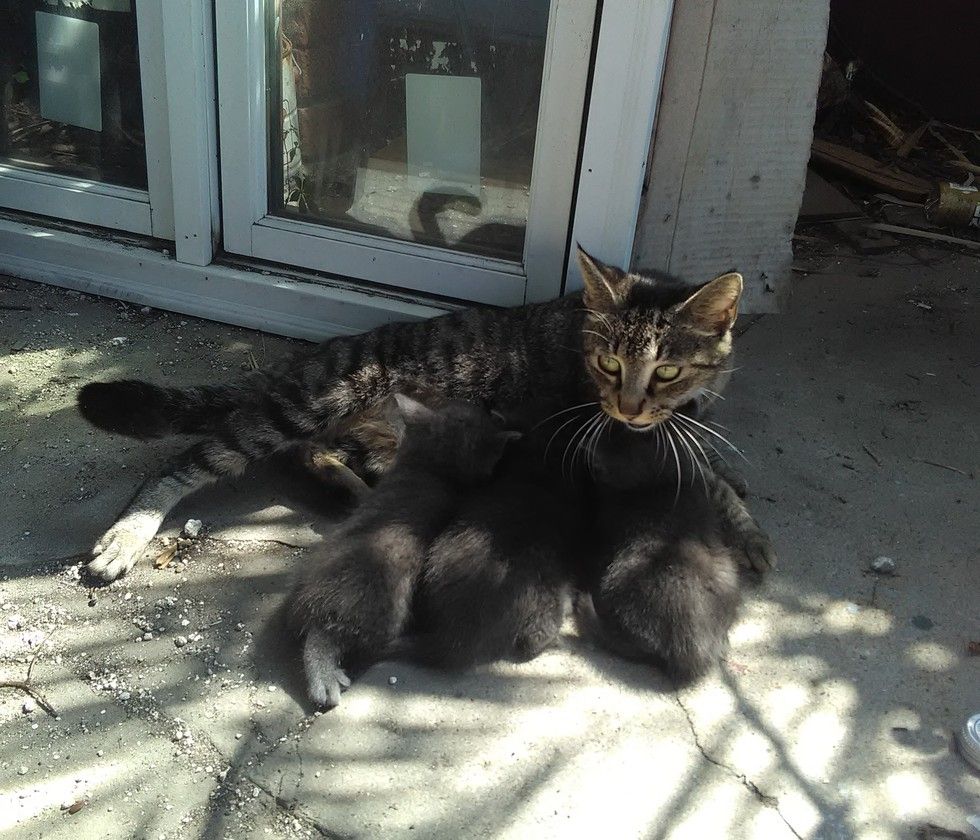 Photo: ryverider
Real men love cats! :) Share this story!