This man climbed a large maple tree to rescue a tuxedo cat who had been stuck there for days.
Meet Batgirl and her rescuer Shaun!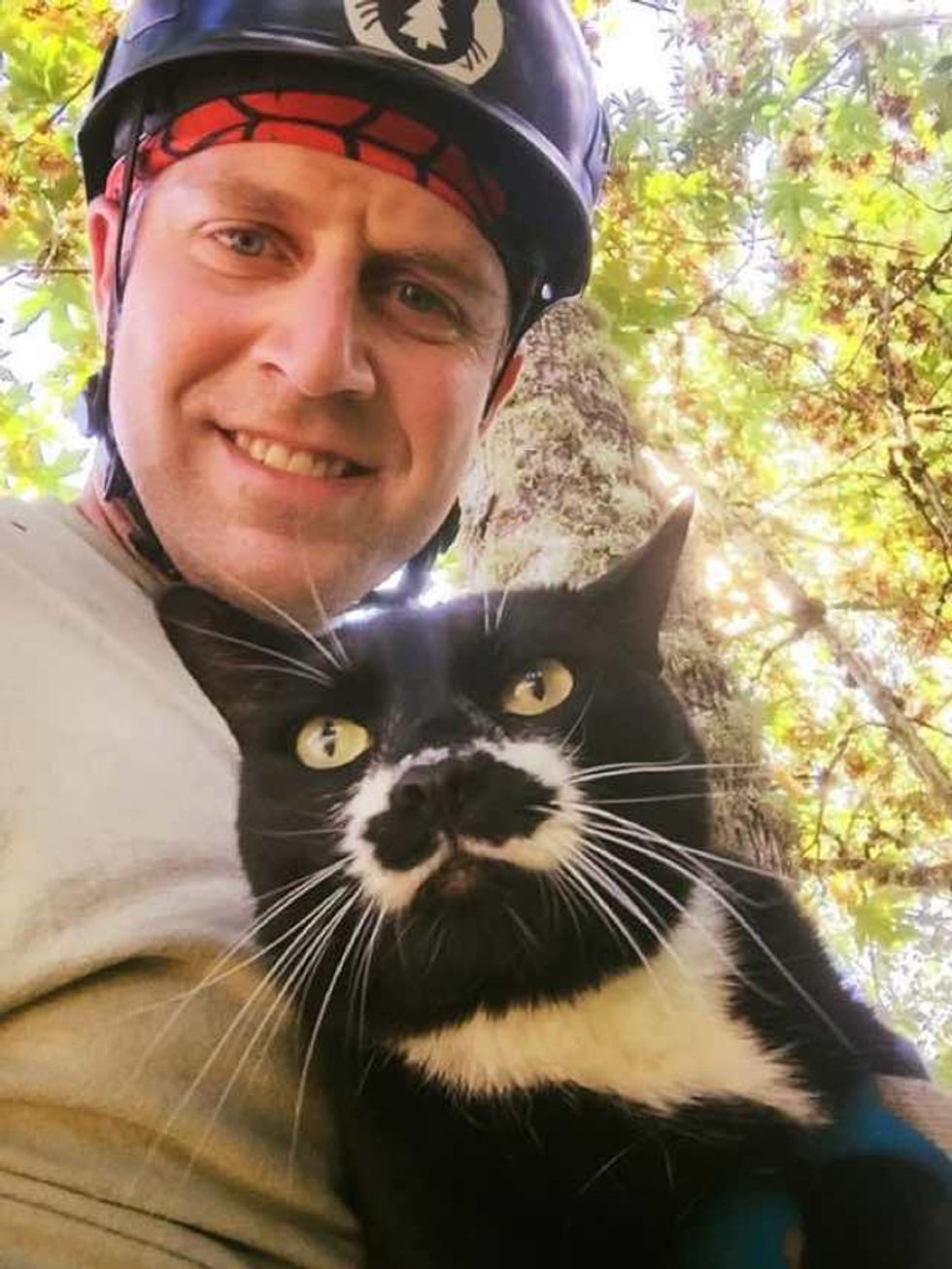 Batgirl the cat snuck out of the house one day and found herself stuck in a tall maple tree.
Shaun Sears, a rescuer of Canopy Cat Rescue shares the story on Facebook: "BatGirl was stuck in a huge maple tree, in Redmond, for a couple days. Her owners heard her meows, but had to bushwhack through blackberry bushes to finally find her.
"I quickly climbed the tree, but BatGirl was really scared and it looked like she might climb higher. Thankfully, she only scooted out a little bit on the limb and I was able to scoop her up."
"She relaxed in my arms and we had some nice treetop conversation. BatGirl is now resting comfortably inside in her bat cave."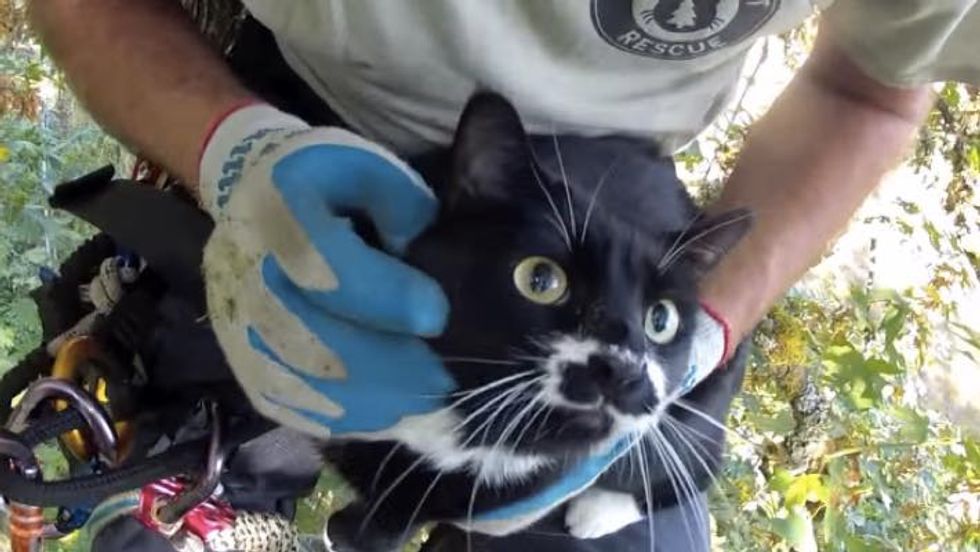 Watch the full video here: