A man who had never held a kitten, fostered two orphaned babies for the first time. When he began to bottle feed them, it changed him forever.
Meet Bella and Bosco!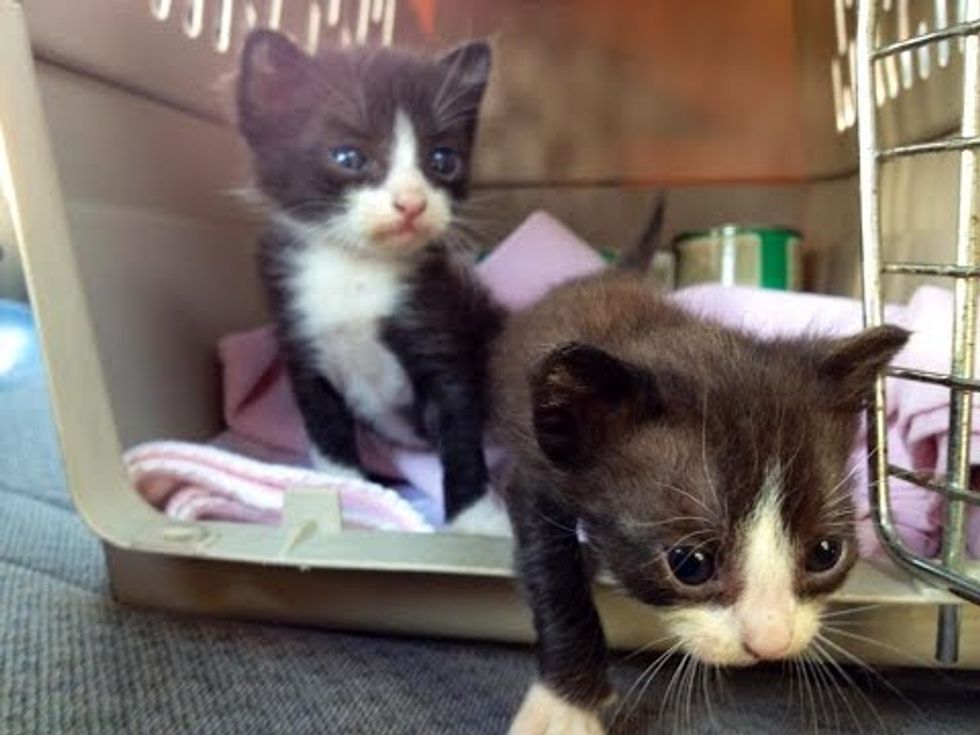 Photo: Bella, Bosco, & Blue
Mary Lou Sandler came home with these two foster kittens who needed around the clock bottle feeding. Her husband, Justin Sandler had never held a baby kitten before let alone bottle fed one.
As soon as the kittens stepped out of their carrier, they fell in love.
The kittens climbed up Justin's shoulder and nuzzled in the crook of his neck. They even tried to nibble on his ear as if they were whispering to him. It didn't take long for Justin to realize that the kittens had chosen him to be their new dad.
"Bella & Bosco are just barely over 2 weeks old... They crawl up Justin's body and settle in together for their first snuggle and naps on a human."

Watch this cute video:
Justin picked up a bottle and began to feed them for the first time. It was late at night, but the kittens needed feeding, so Justin jumped up to do his duties as a caregiver.
Watch the video here:
"We tried to fight it but these little cuties have way too much personality to pass up! Look at them! They are KITTY STARS!"

The two foster babies never left. Today they have grown into beautiful tuxedo cats.
Bella and Bosco live happily with their humans, Justin and Mary, and another kitty Blue.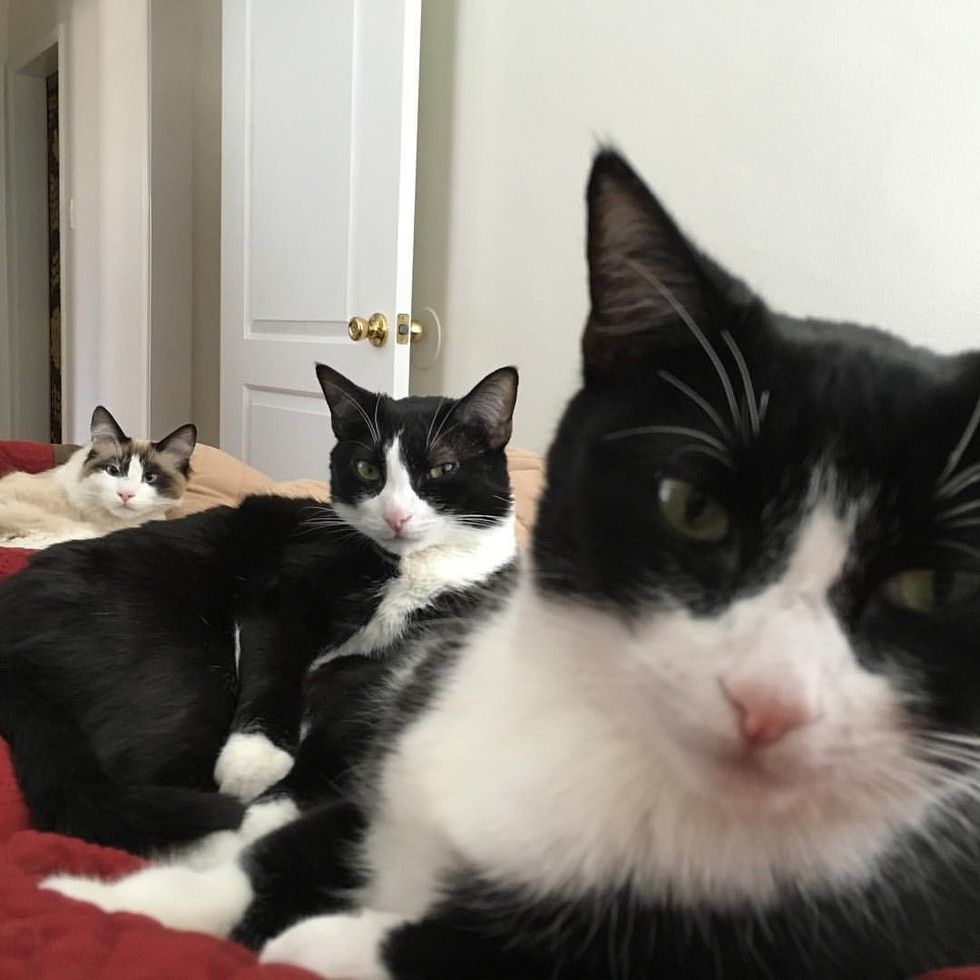 Photo: Justin Sandler
Share this story with your friends.
Related story: Woman Saves Orphaned Kitten, Now He Can't Stop Cuddling with Her and Her Pregnant Belly