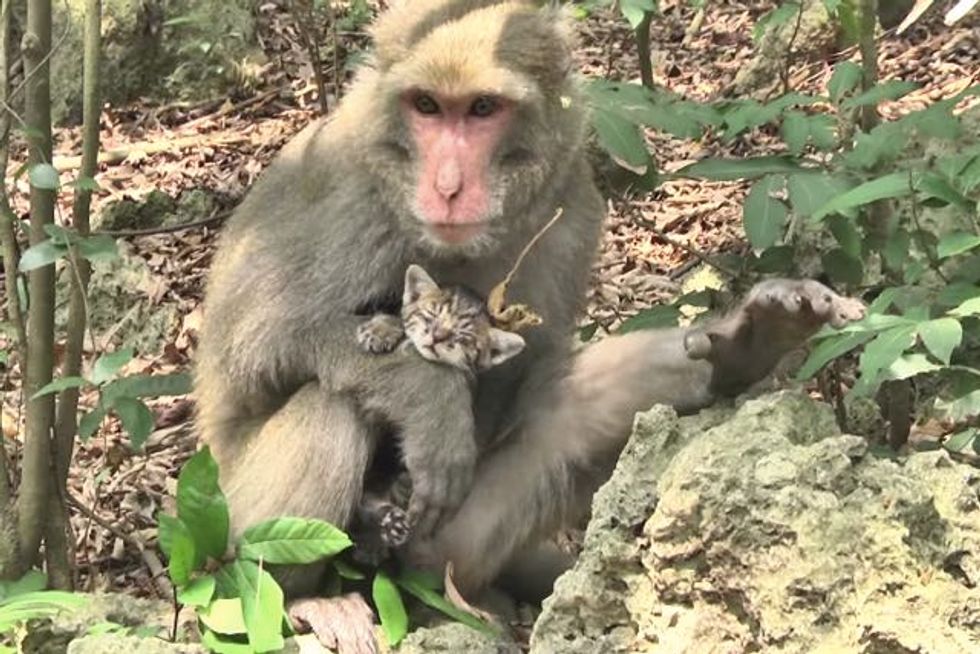 A monkey dubbed Positi from the Shoushan National Nature Park in Taiwan is known for his love for stray kittens. Six little homeless kittens have been rescued by the monkey. A famous Taiwanese scientist for macaques, Lin Chin-fu, has been on a quest to catch the kittens rescued by his primate friend and provide them the proper medical care, food and forever homes they desperately need.
This is a heart warming story about a man teaming up with a monkey to save the lives of many abandoned kittens.
[Scroll down for video]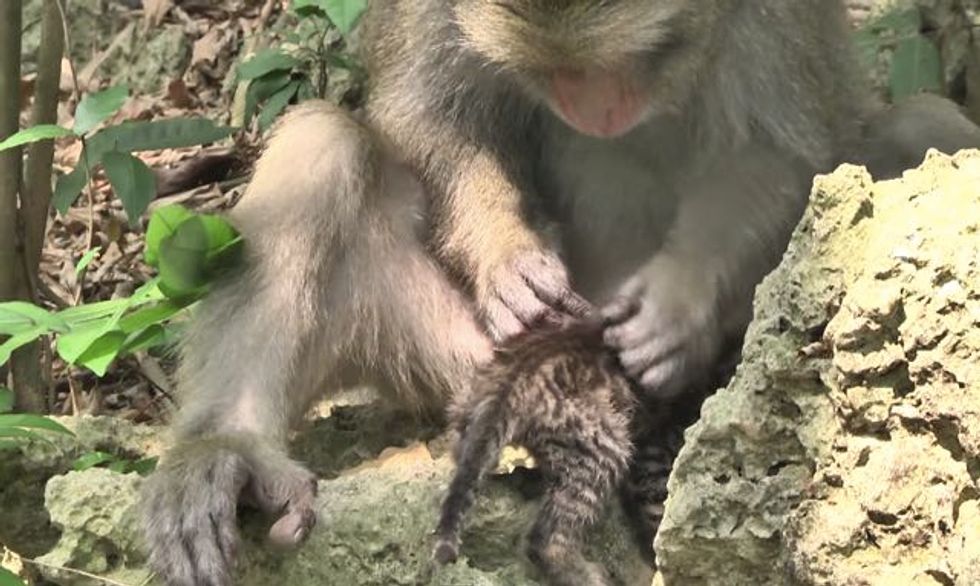 According to Taipei Times, Positi imitated female monkeys to care and nurse his kittens. He fought other macaques for food for the kittens and was seen teasing the kittens to sleep like it would a baby monkey. "It's difficult for people to catch the kittens from the monkey. We have spent a lot of time with them, but it's still not an easy task. It takes two people to do the job," Lin said.
"The monkey is truly kind to the kittens. They are kept very clean, free of parasites."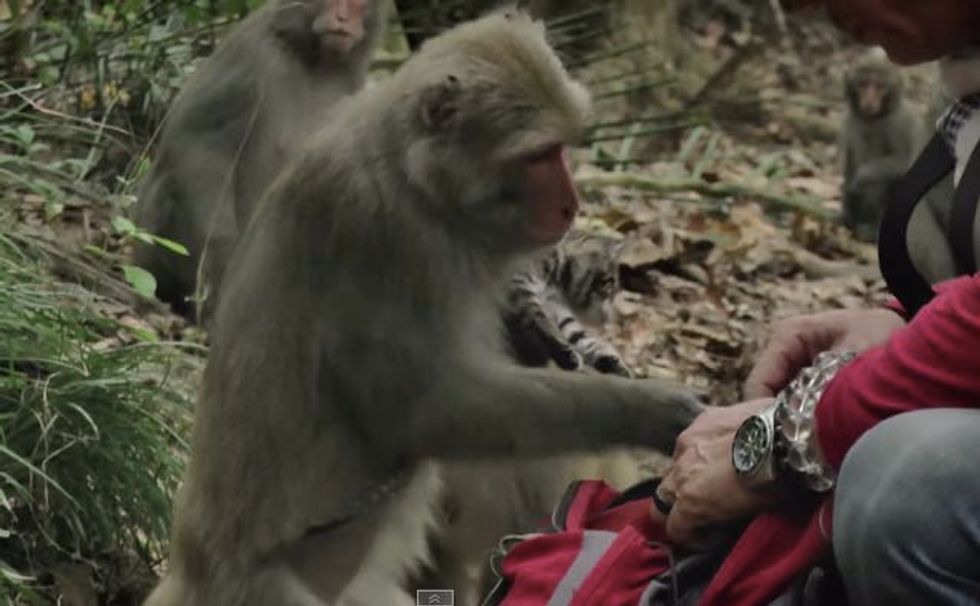 Lin usually spends hours sitting with Positi, talking to him, trying to bond to gain trust. "Last time, I sat here with the monkey from 10:30am to 1:30pm."
After Lin successfully snatched the kitten from his surrogate 'mom,' he took the little feline baby to the vet for evaluation.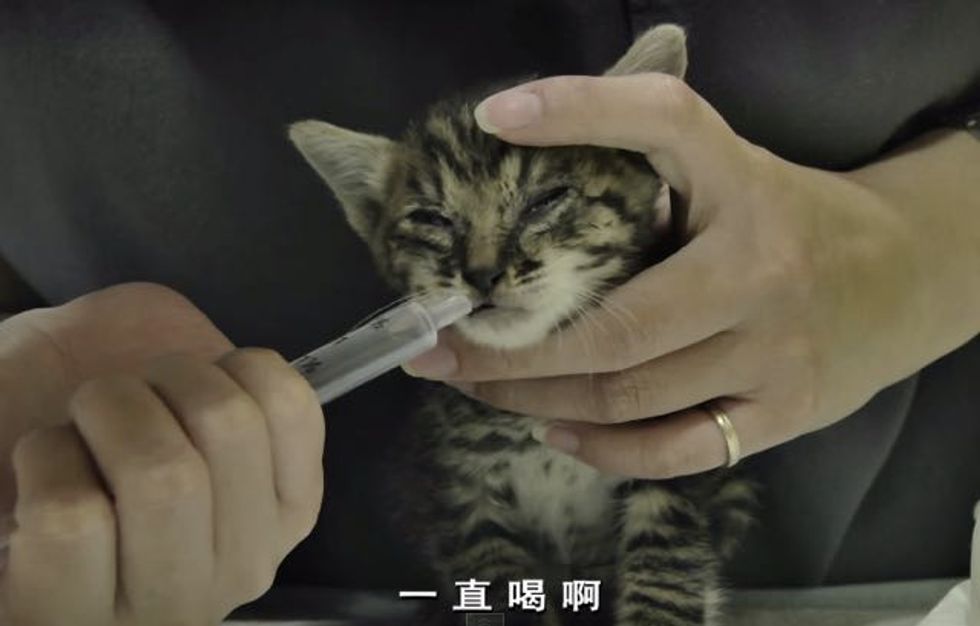 "The monkey has done a great job caring for it," said the vet. "Weighing in about 300g, the kitten is very skinny. Hope next time he comes, his weight can go up more."
"It certainly will!" Lin responded with confidence.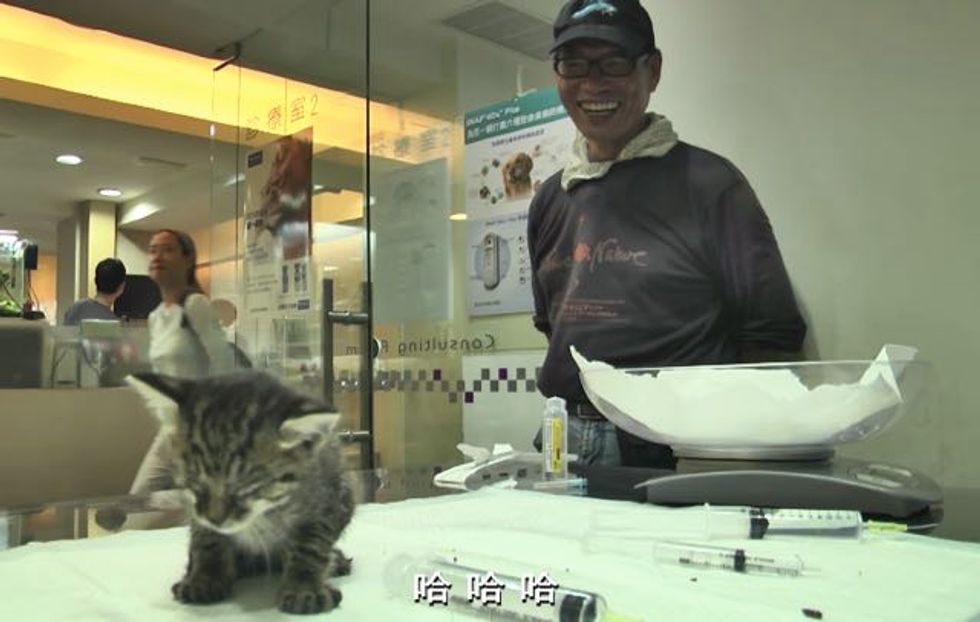 When Lin saw the kitten getting food and liquid, he felt a sigh of relief and was beaming with joy, knowing that the kitten was going to be OK.
They named the kitten Qiqi and now he's living happily with Lin, his forever human.
Qiqi now!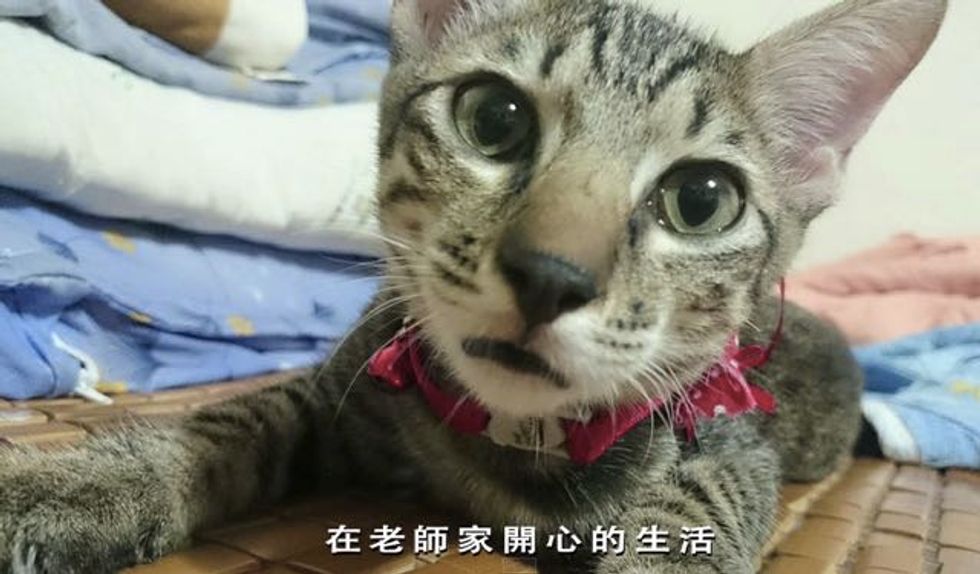 Out of the six kittens rescued by Positi, four of them found their home with Lin, one didn't make it, and one was adopted by another family.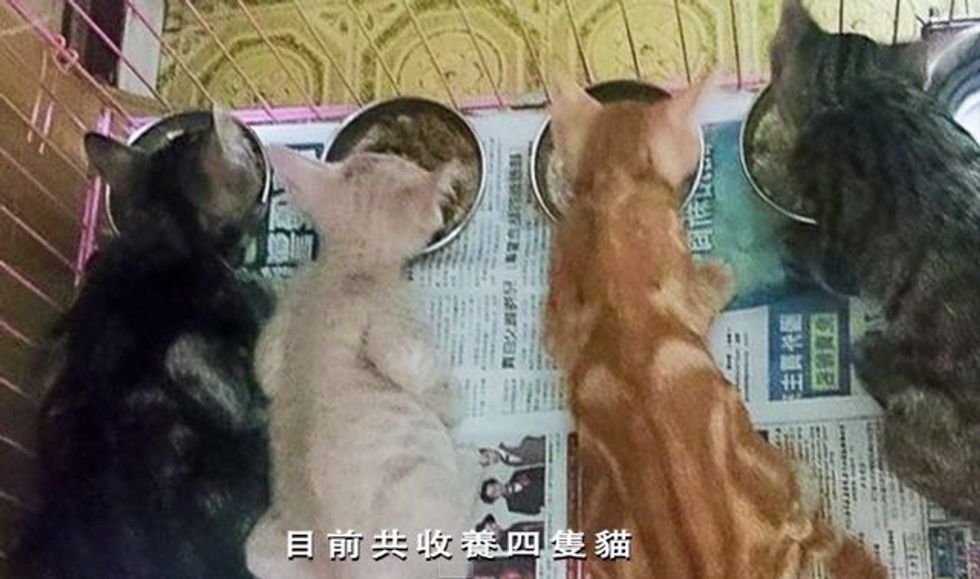 As for the monkey, he is still living at the park, caring for other stray kittens.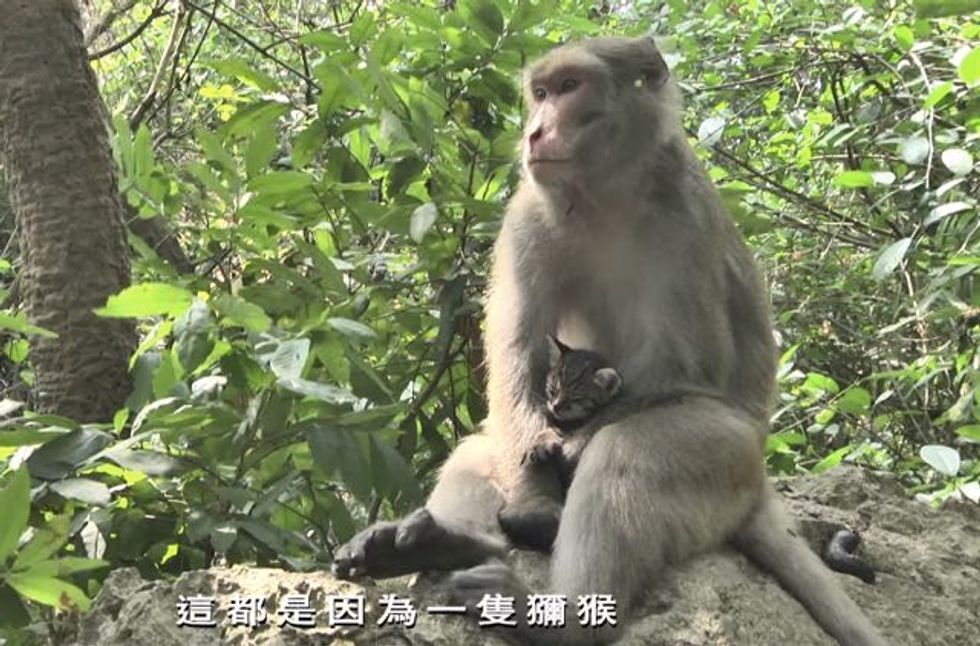 WATCH the whole video of this incredible story: