A vet hospital in Melbourne Australia took in an abandoned feline family found in a box under a tree in a park.
The cat mom cuddled with her kittens while dad stood guard, keeping them safe.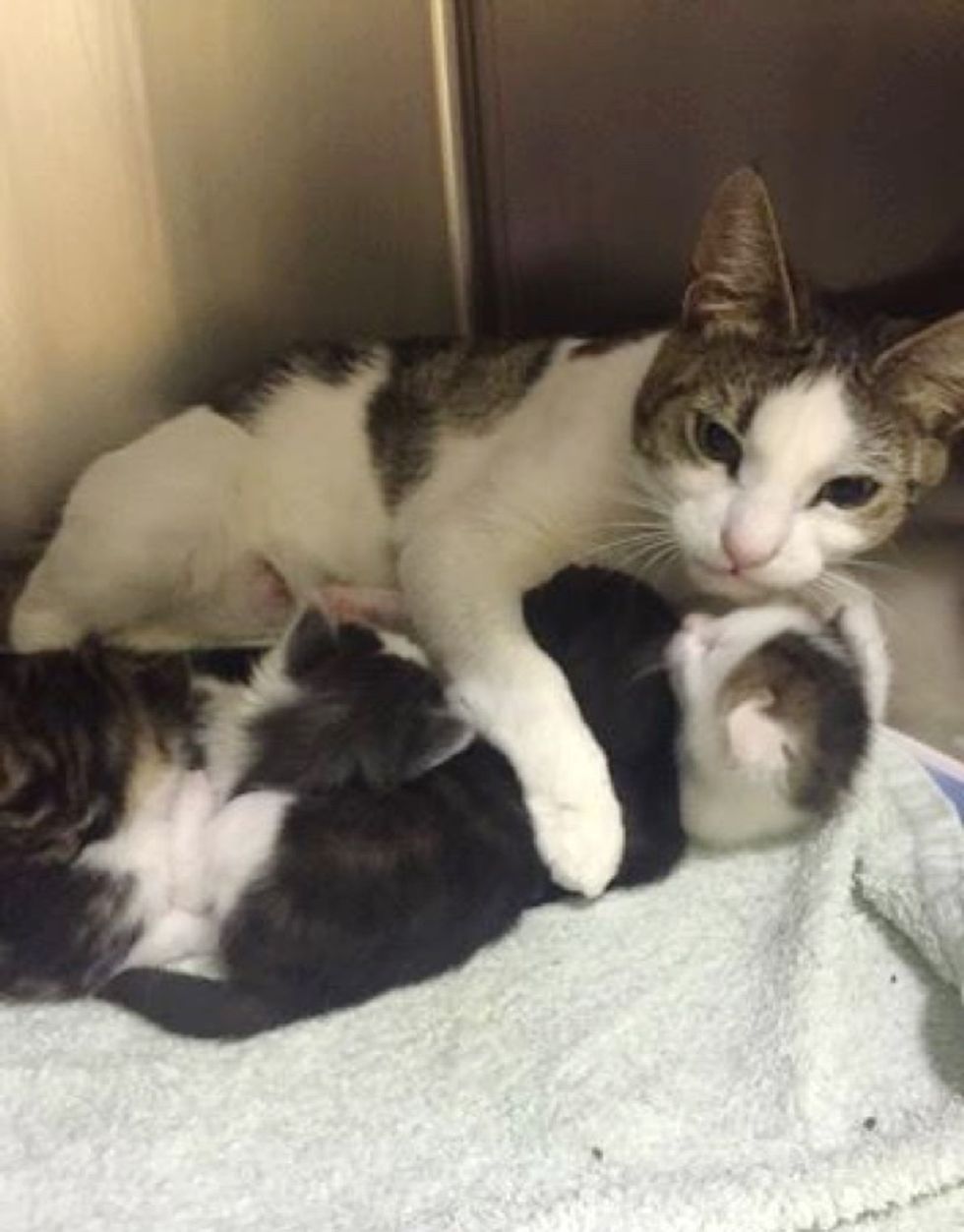 Cat People of Melbourne
On February 6th, two Good Samaritans (a mother and her son) were out for a walk in a park when they found the family of six kitties abandoned outside.
They immediately brought them to a vet hospital for a second chance at life. Cat mom and dad were very sweet and so grateful for the attention and care they received at the vet.
Gina Brett of Cat People of Melbourne, a volunteer based rescue group, was contacted about the kitties as they were in desperate need of rescue.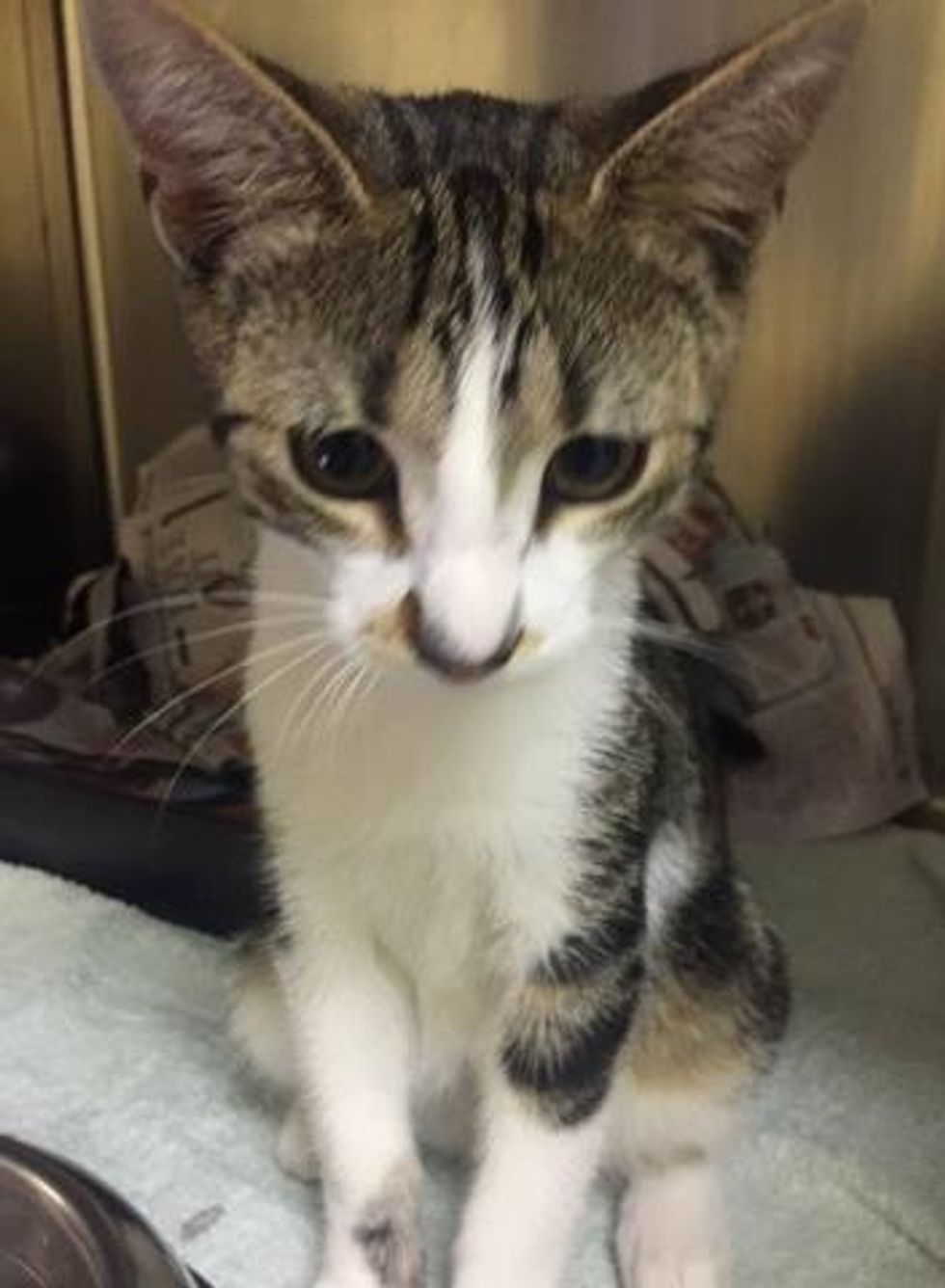 Cat People of Melbourne
Knowing that their fate would be uncertain if they ended up at a pound, she knew that she had to help.
Mom and dad cats stayed closely with their kittens, working together to care for them. While mama cat was nursing and cleaning the babies, papa cat guarded them and offered help whenever he could.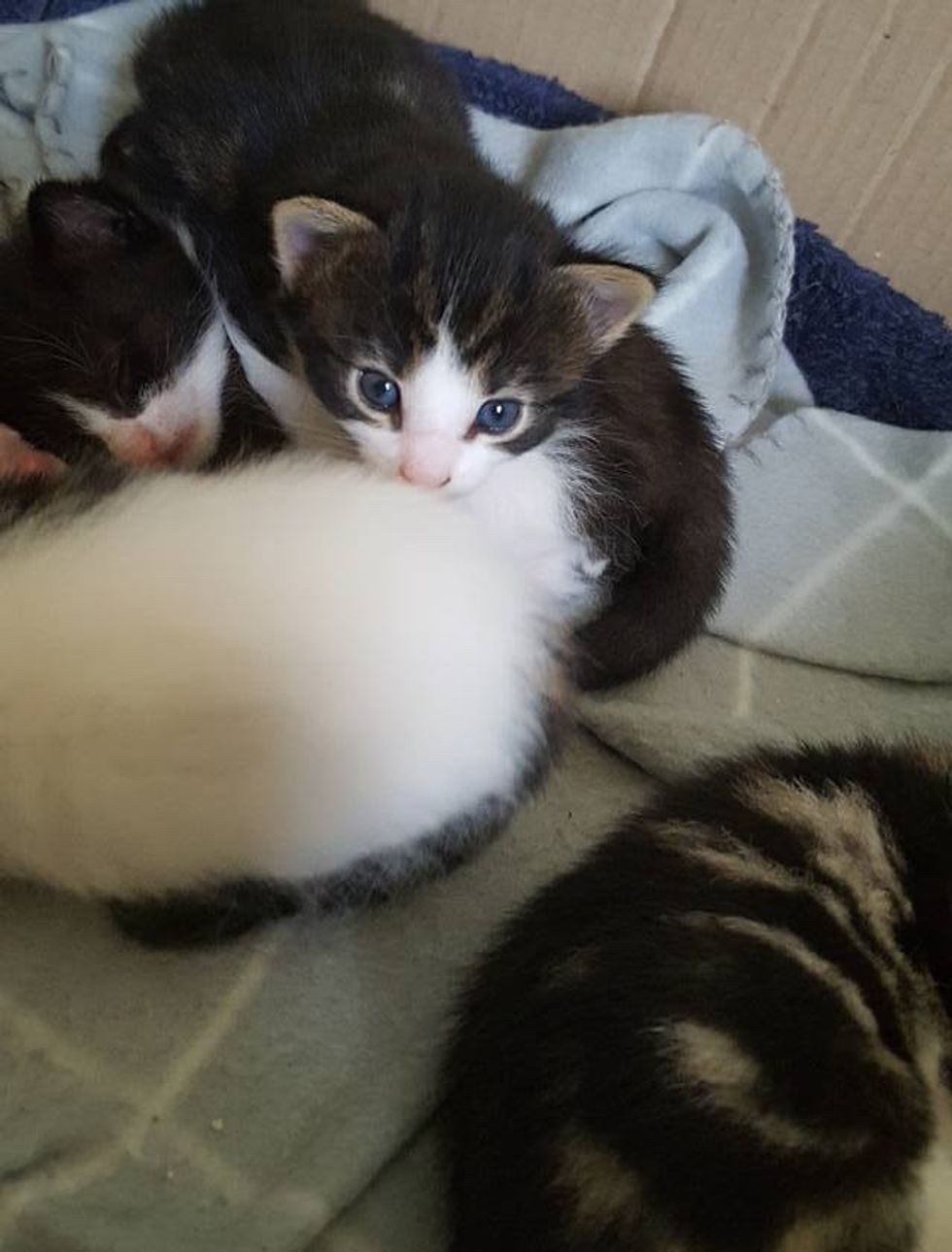 Cat People of Melbourne
"Both the dad cat and mum cat are very loving and affectionate with the kittens, who are around two weeks old," Gina told Love Meow.
"I put up a post on Facebook, asking for foster carers for them. Two wonderful people stepped up and the cat family was picked up and taken into their home the very next day."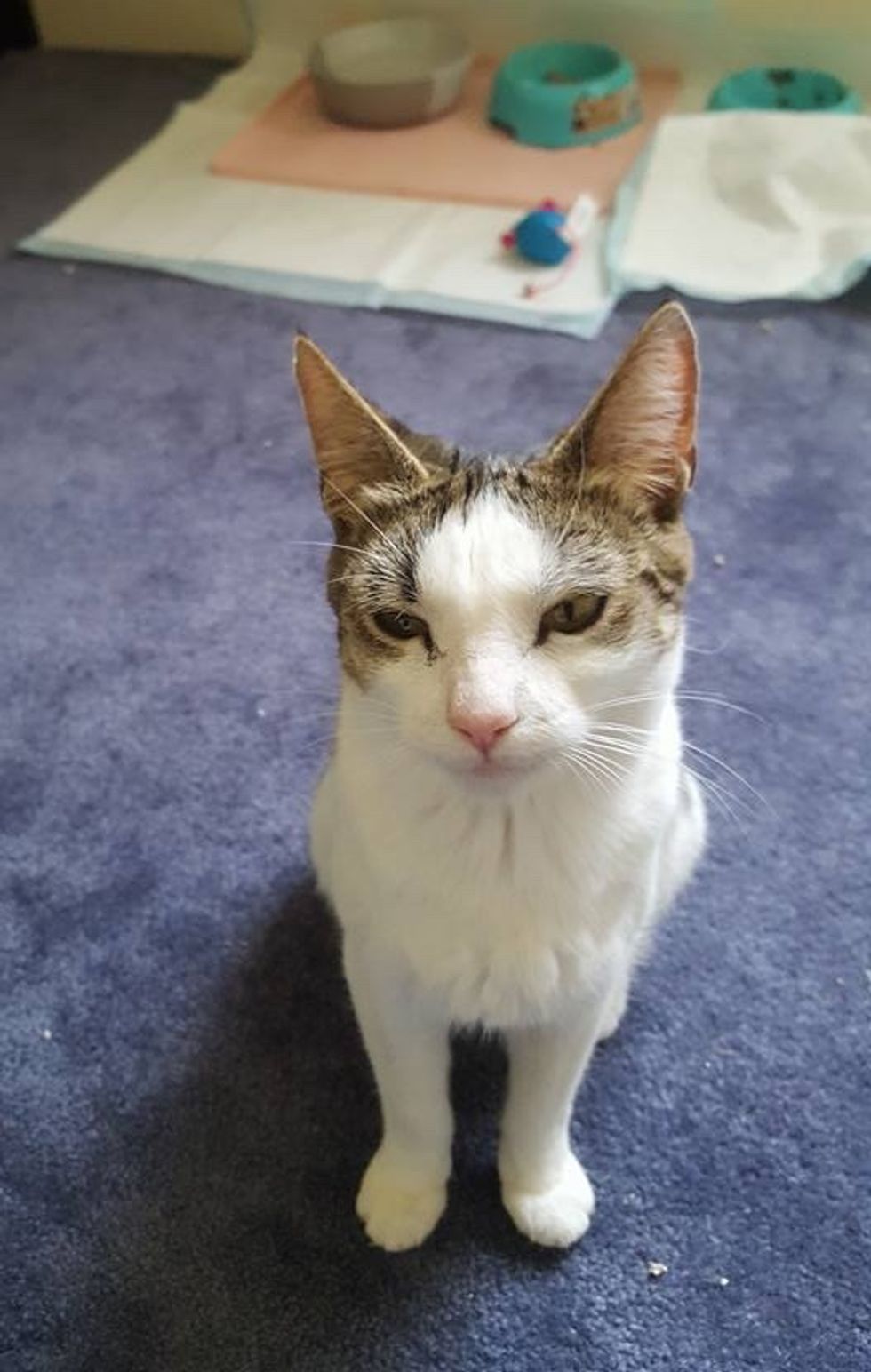 Cat People of Melbourne
They named the mama Rosie and dad Rascal.
Papa Rascal can finally take a break and do some grooming in the comfort of their foster home.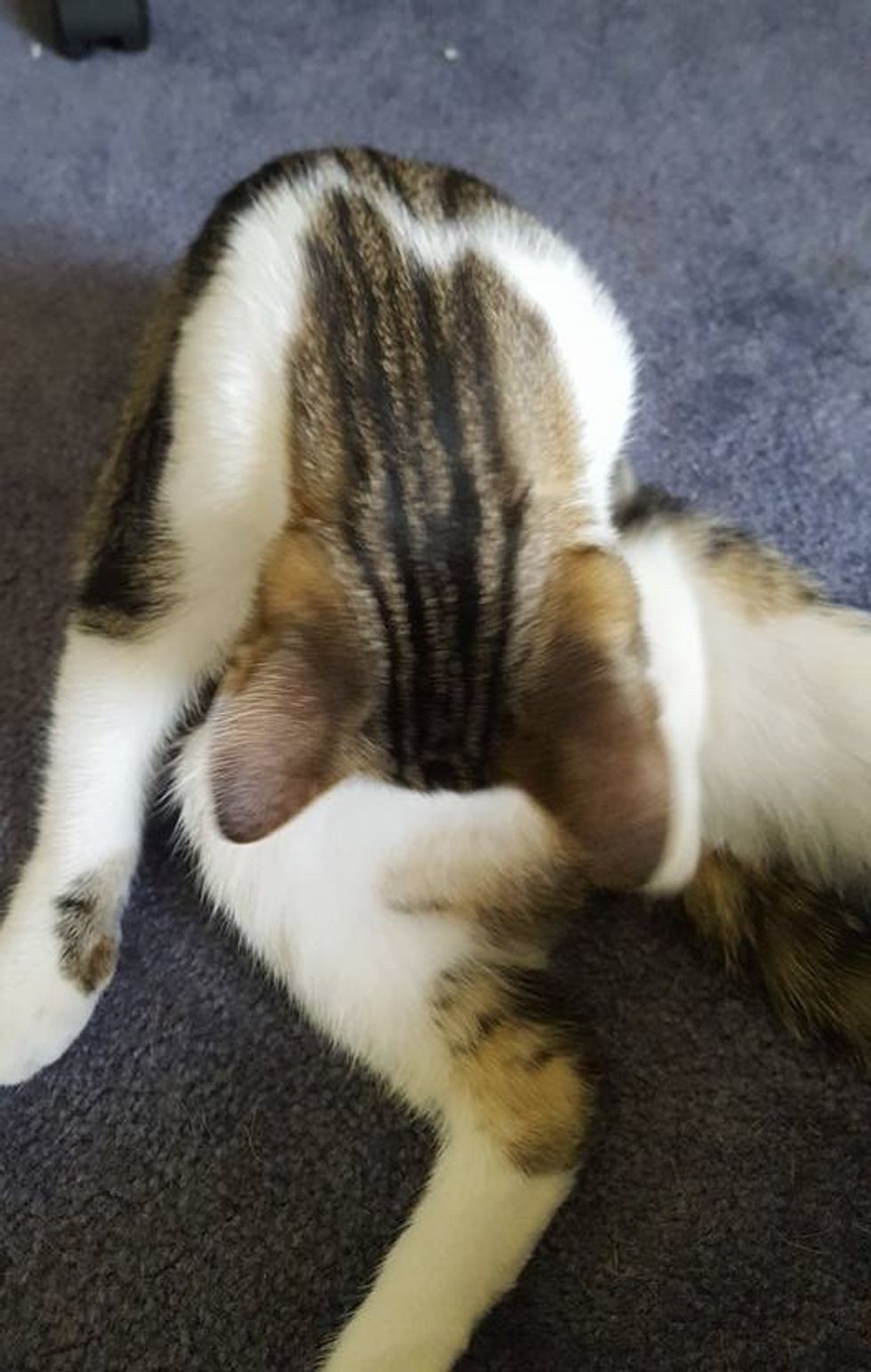 Cat People of Melbourne
"They are settling in well. Although Rascal's form of play is in the litter box right now," Gina told Love Meow.
"Rosie and her kittens are as sweet and adorable as anything and have their foster dad Matthew wrapped around their little paws."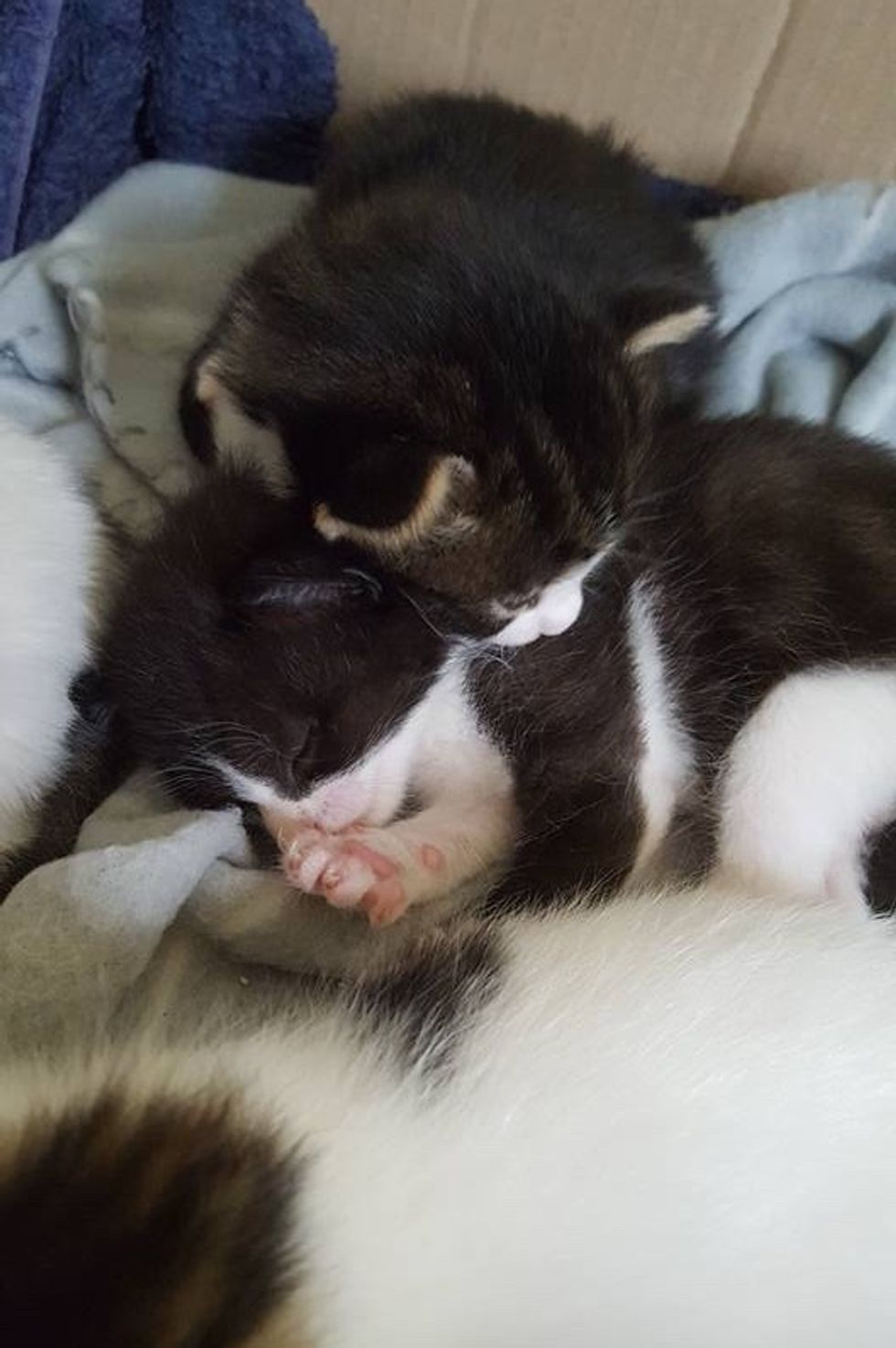 Cat People of Melbourne
Spay or neuter! It will help reduce the number of "unwanted" or lost or abandoned animals.
Share this story with your friends. If you would like to support their rescue efforts, click here to see how you can help. Follow Cat People on Facebook.
Related story: Ginger Cat Becomes Dad to Tiny Orphaned Kitten, Then and Now