Mia came to her foster home as a tiny orphan kitten. When she met Marlowe and Melba the rabbits, a special interspecies friendship started to brew. Next thing they knew was that they could not separate these furry friends.
Mia bonded with the rabbits so well, especially Marlowe, that they ended up adopting her. "Mia came and joined her BFF (bunny feline friend) Marlowe while he was in a bonding session with Melba (the rabbit). I adopted Mia for Marlowe back in June when he helped keep six orphan kittens company for three days," said Liz via flickr.
When Mia the kitten met Marlowe and Melba, two rabbits, a special friendship started to grow.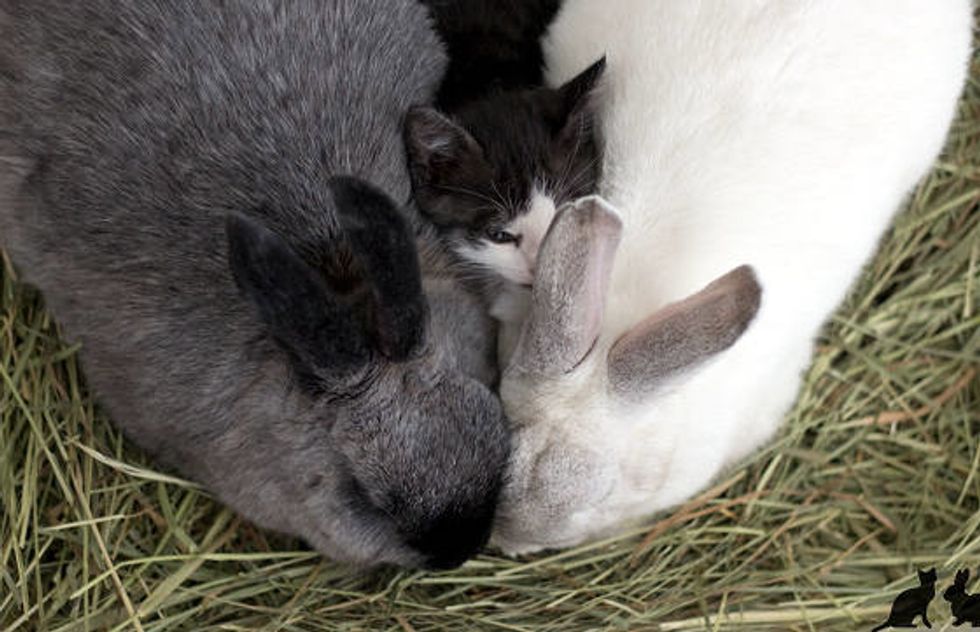 She came to her foster home as a tiny orphan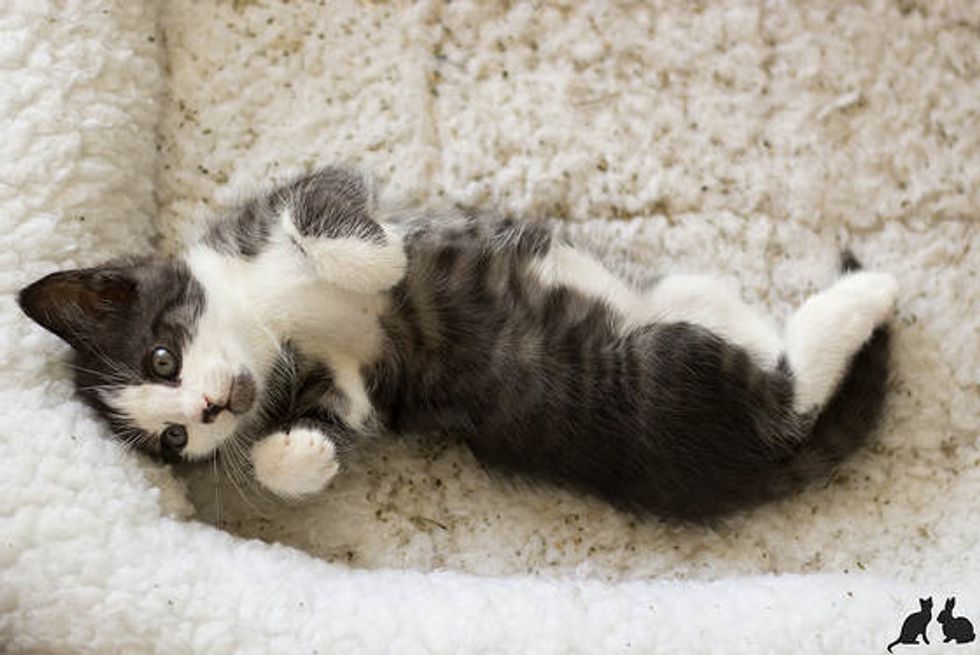 Mia made herself right at home with her rabbit BFFs - bonding time!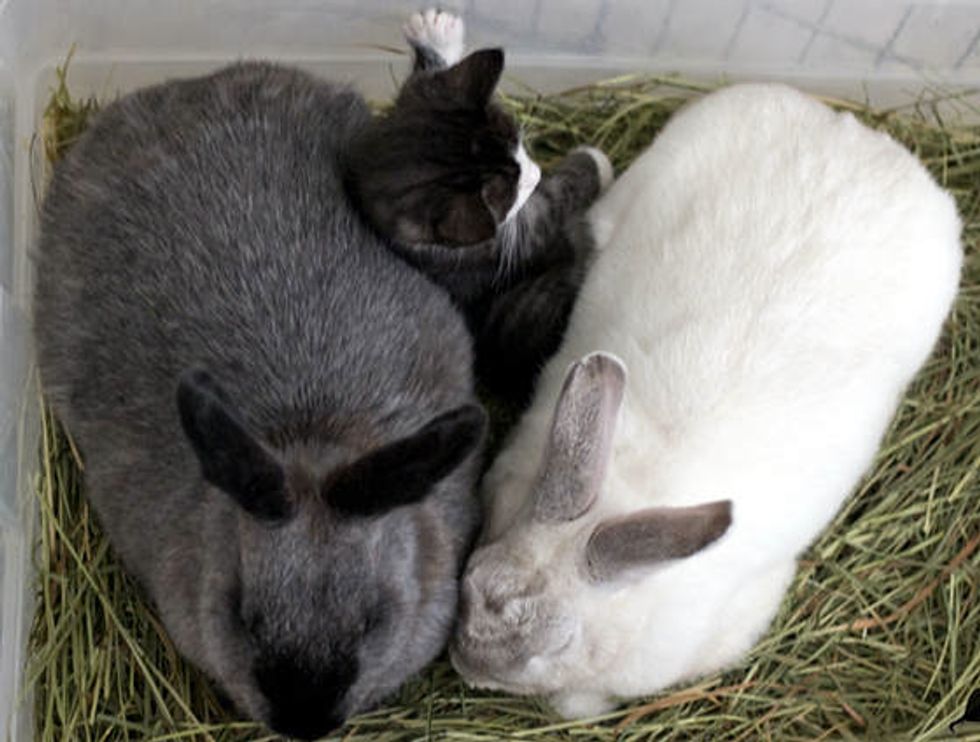 Snuggling session. They became inseparable. Liz ended up adopting Mia so the trio could be living together.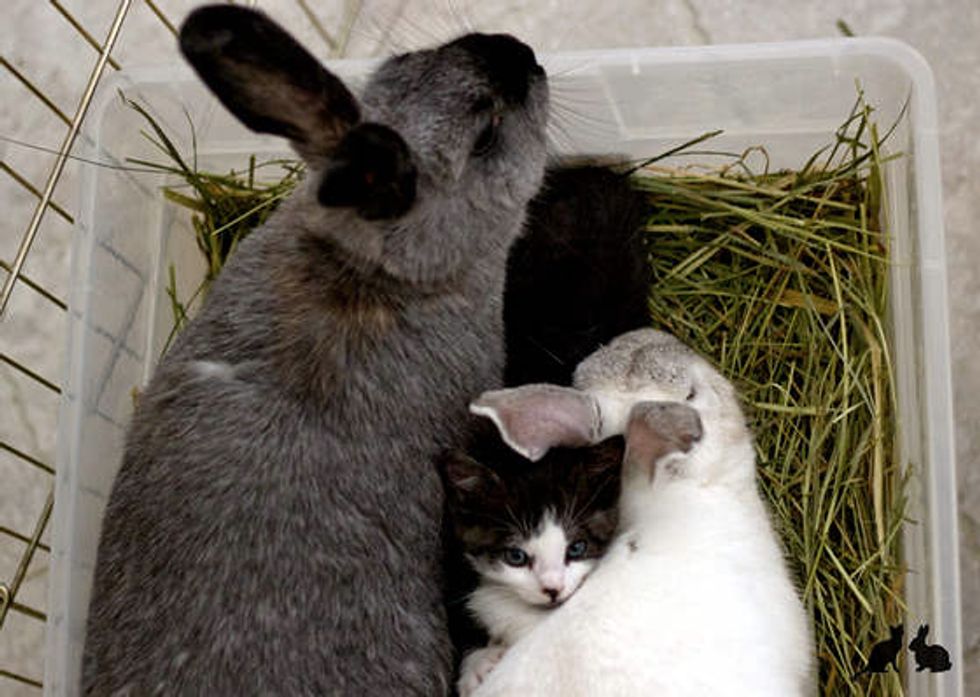 Photos by Liz via flickr.