Real men love cats. Tracy Glenn, a young police officer is the dad of two rescue cats Leia and Josie. "When he's not out protecting and serving us humans, he's at home serving his kitties like any good cat guy would do," according to catster.
Glenn shares a strong bond with his two feline princesses. The cats love to sleep at the foot of his bed and sometimes just cuddle up with him for a nap.
"Tracy and one of his princesses, Leia"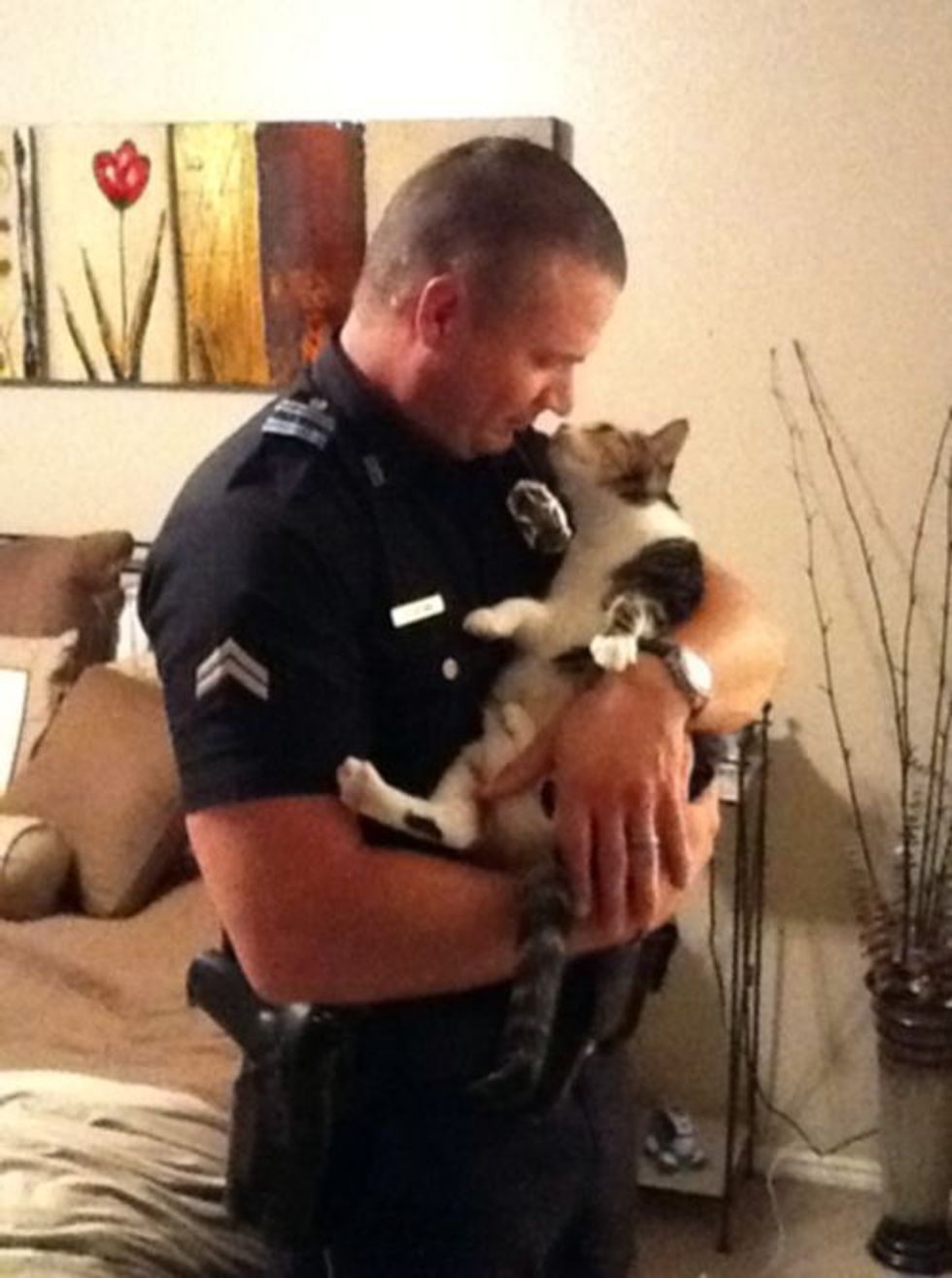 "Apparently they don't always sleep at the 'foot' of the bed"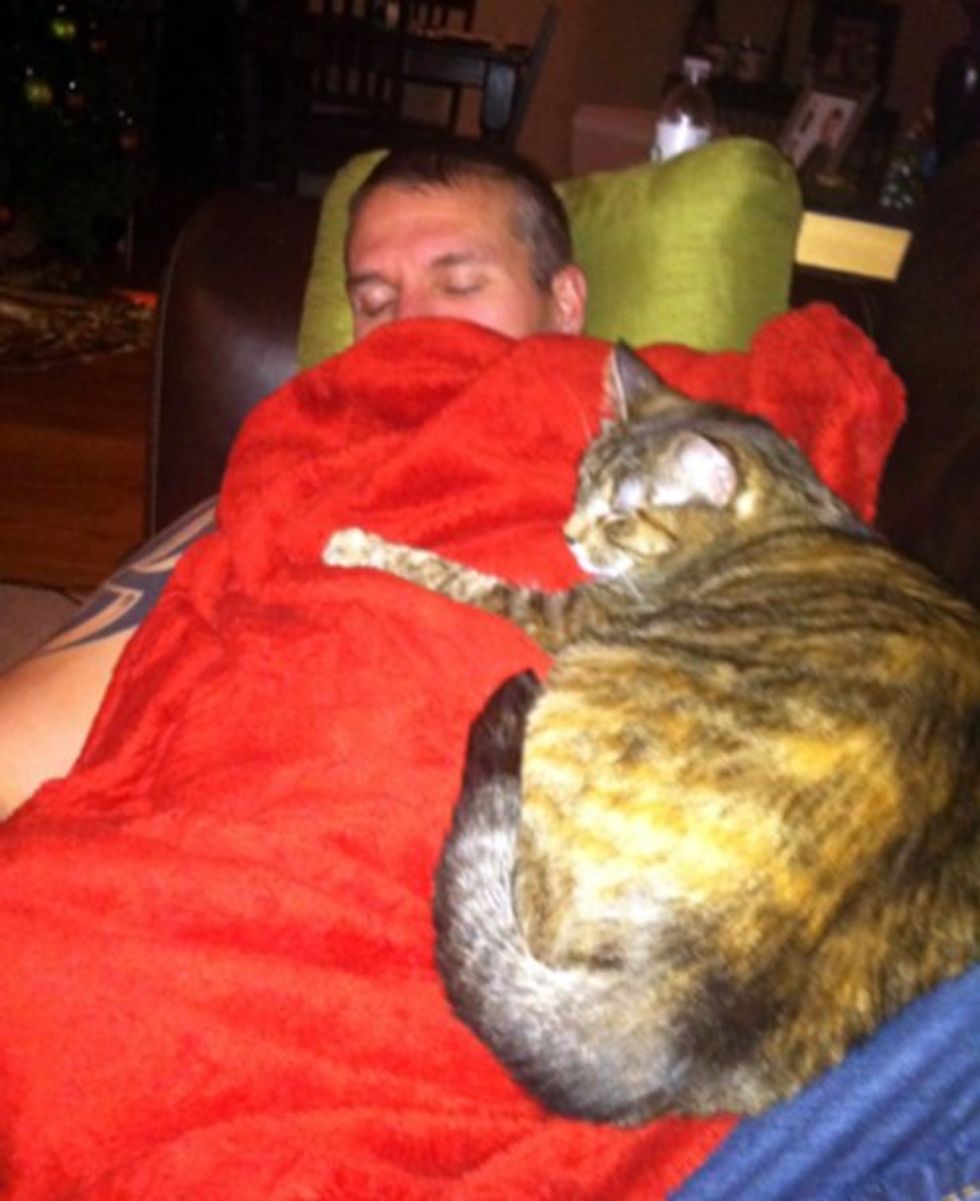 Photos via Catster. Full interview with Tracy Glenn via Catster.