It was below freezing temperature when a fire broke out in Lexington, KY. Prissy the cat escaped the burning house and was comforted by a firefighter who used a pet oxygen mask to help her feel better.
Firefighter AJ Johnson held Prissy in his arms while gently applying the oxygen mask on the cat to help her to counter the effects of smoke inhalation from the fire.
Prissy is said to have escaped the fire on her own before receiving care and help from firefighters. "Thank God everybody got out; nobody got hurt," Verdis Pennginton said. "I just appreciate everything everybody has done. I thank God for the fire department. They have a hard job; they do a good job."
[Scroll down for video]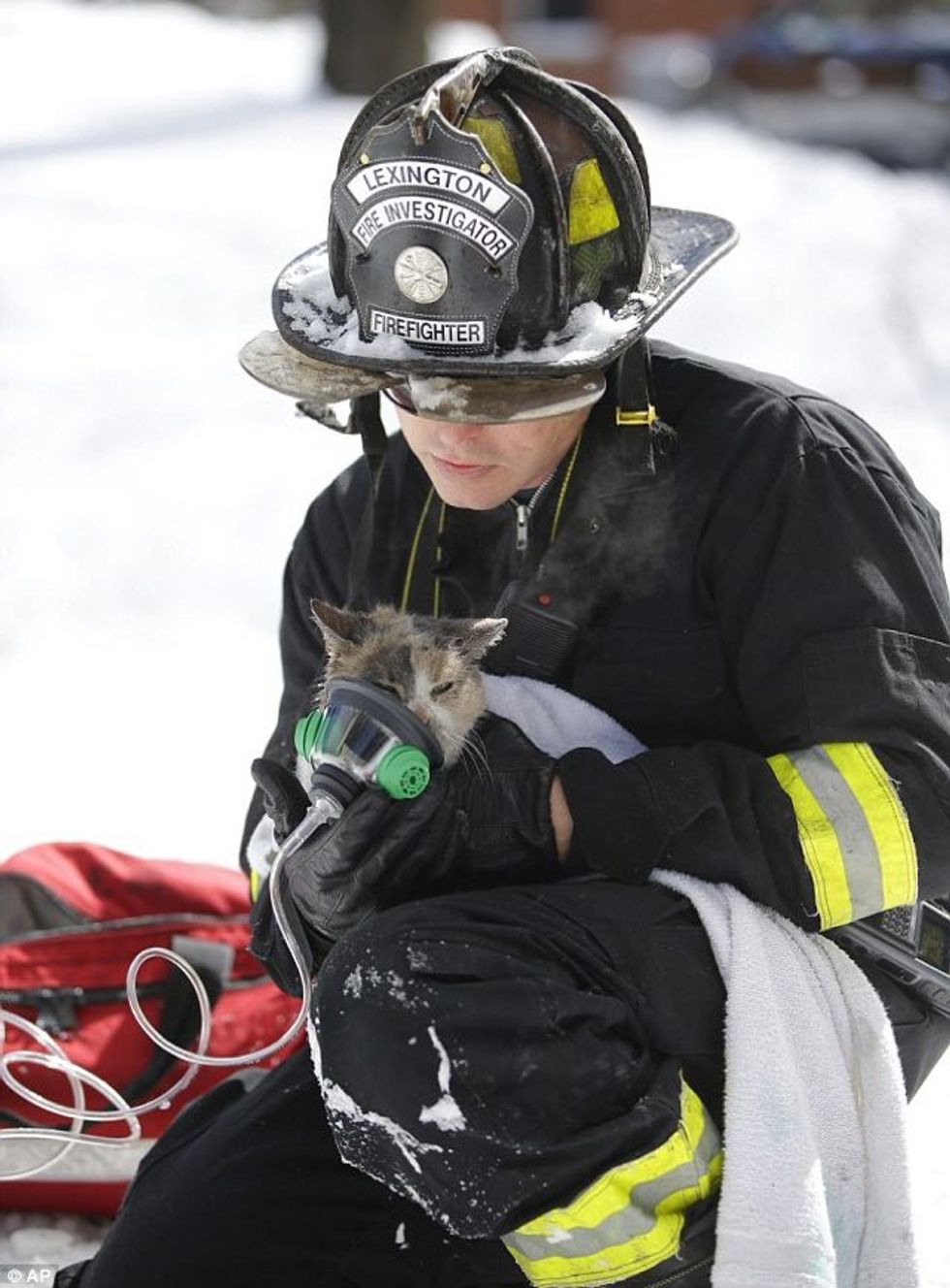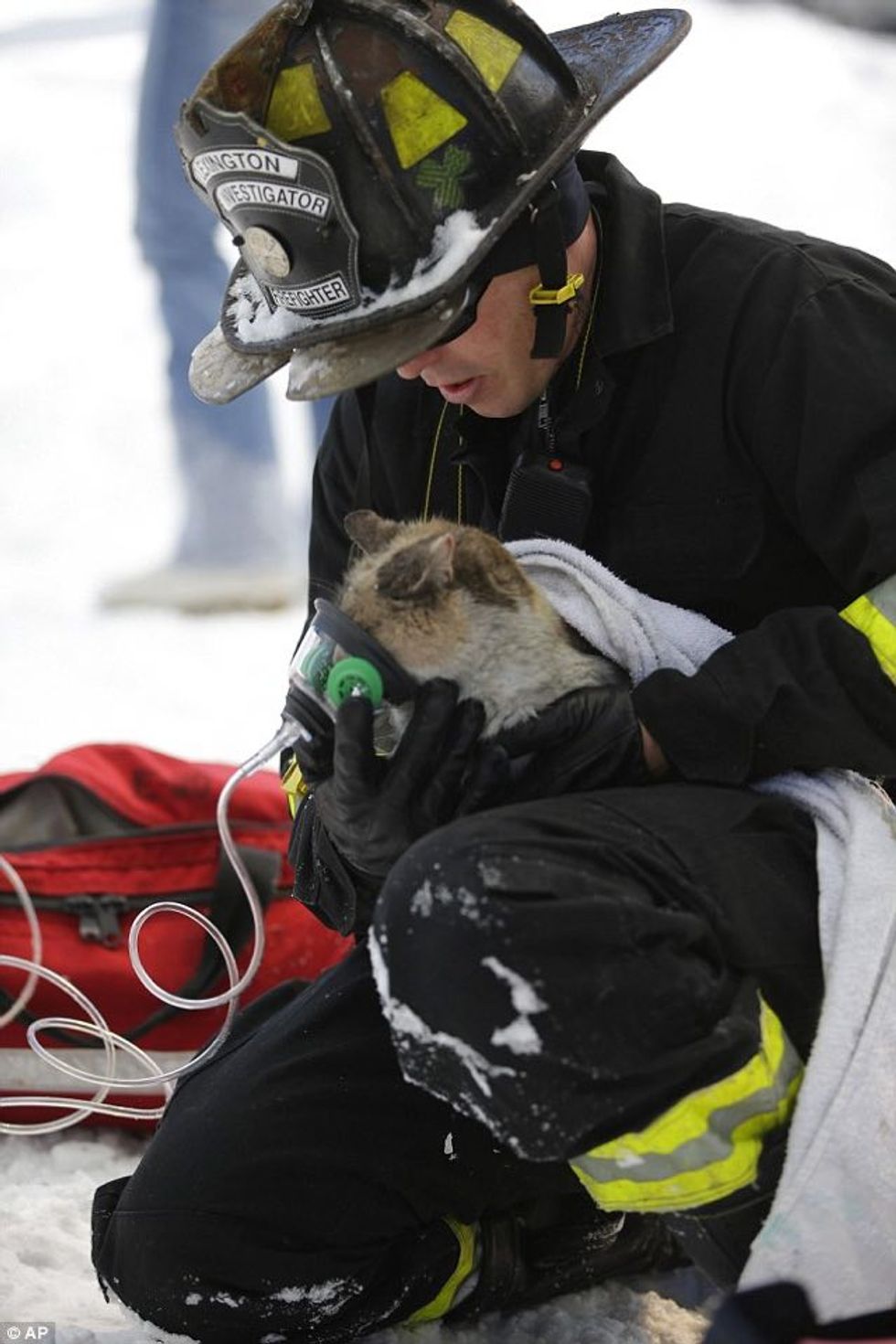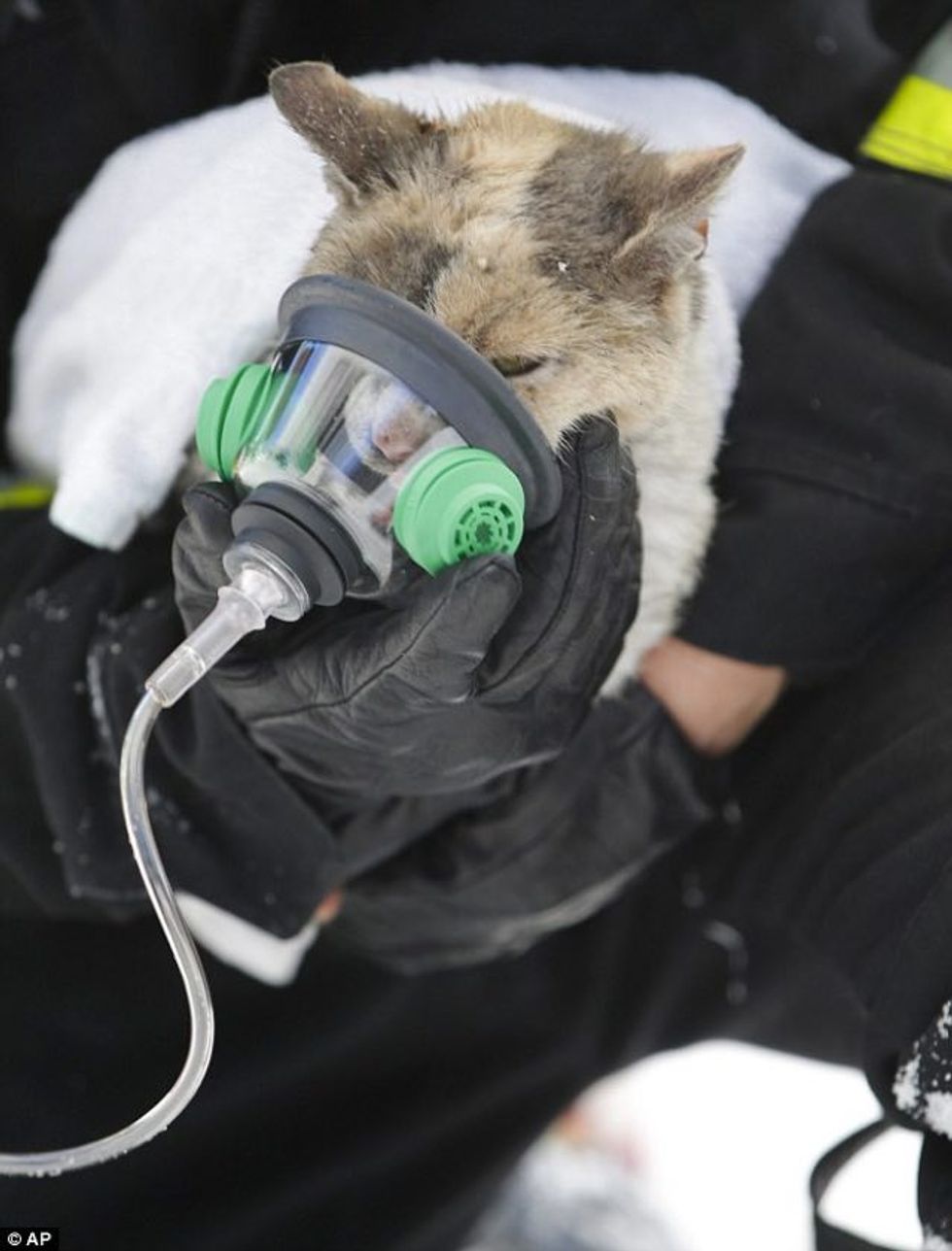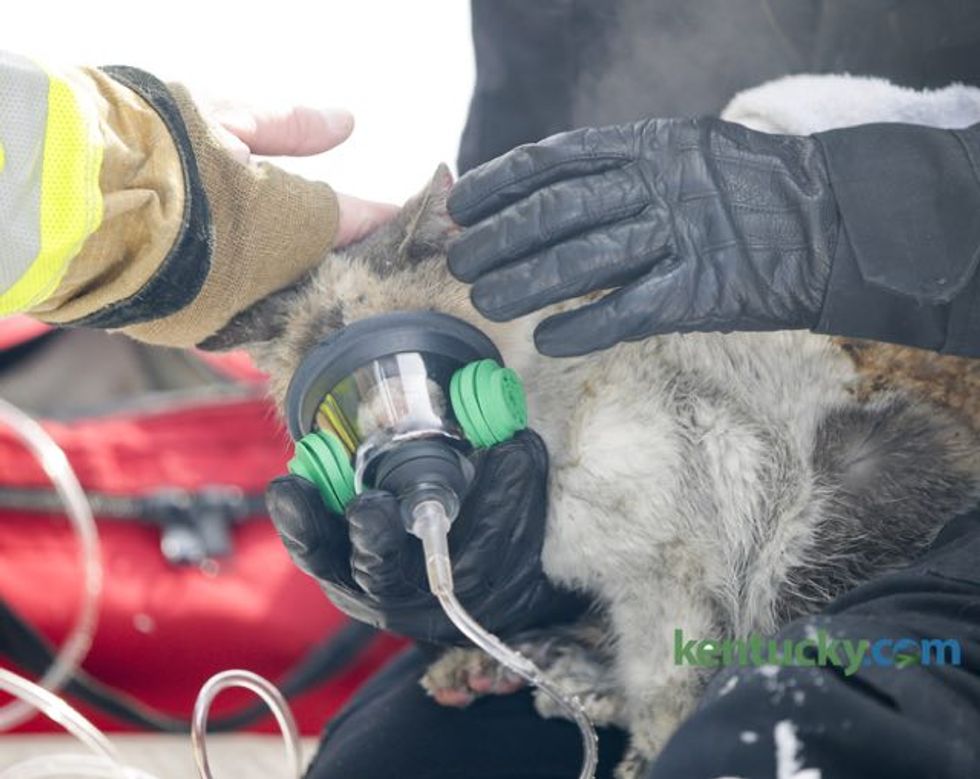 WATCH VIDEO:
Source: kentucky.com.